The last part of our trip we spent in Dublin, Ireland with Gabriel & Jenn and their adorable babies. I didn't know Jenn very well before, even though she grew up in the south, only 4 hours from where I live. And I hadn't met Gabriel before this trip. They opened their home up and just made us feel so welcome! And we hadn't had little children around much so it was treat to spend time with them too!
[Carolyn reading them stories]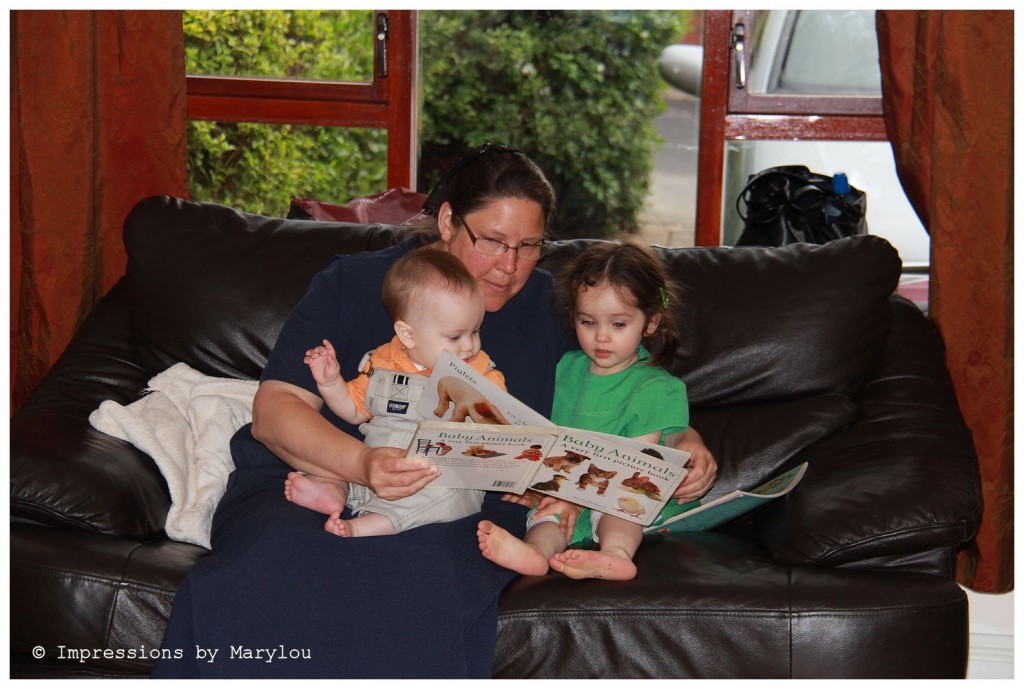 I had been emailing Jenn before the trip to get some ideas of what were some highlights to see and do in Ireland. Several suggestions she had included Dingle Peninsula and the  Bunratty Castle.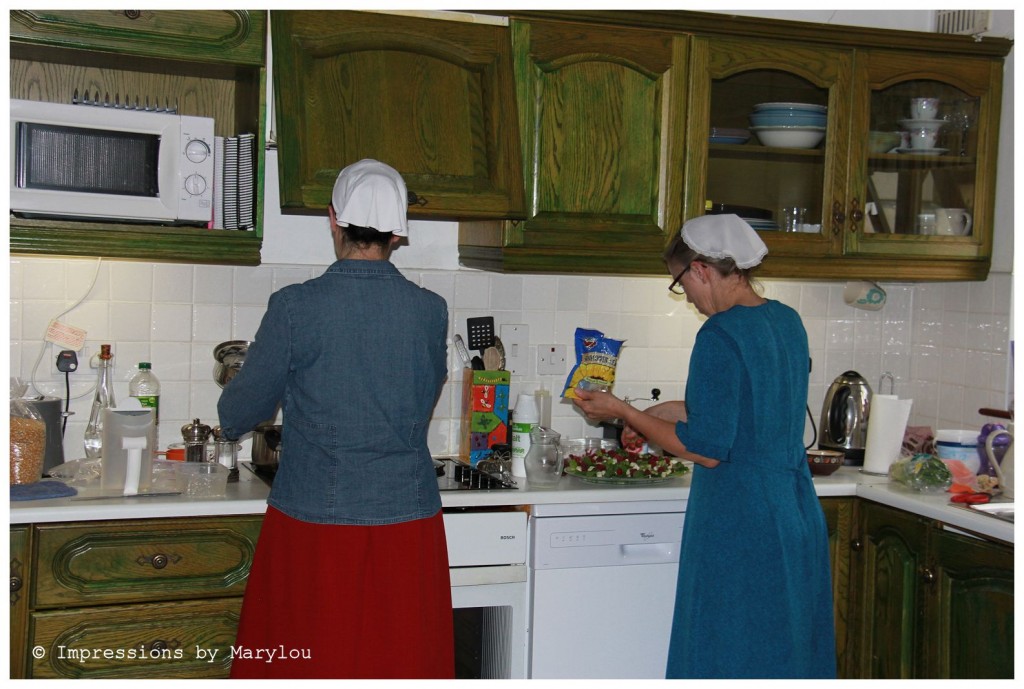 There was a beautiful walled park near their apartment, and we spent a bit of time there.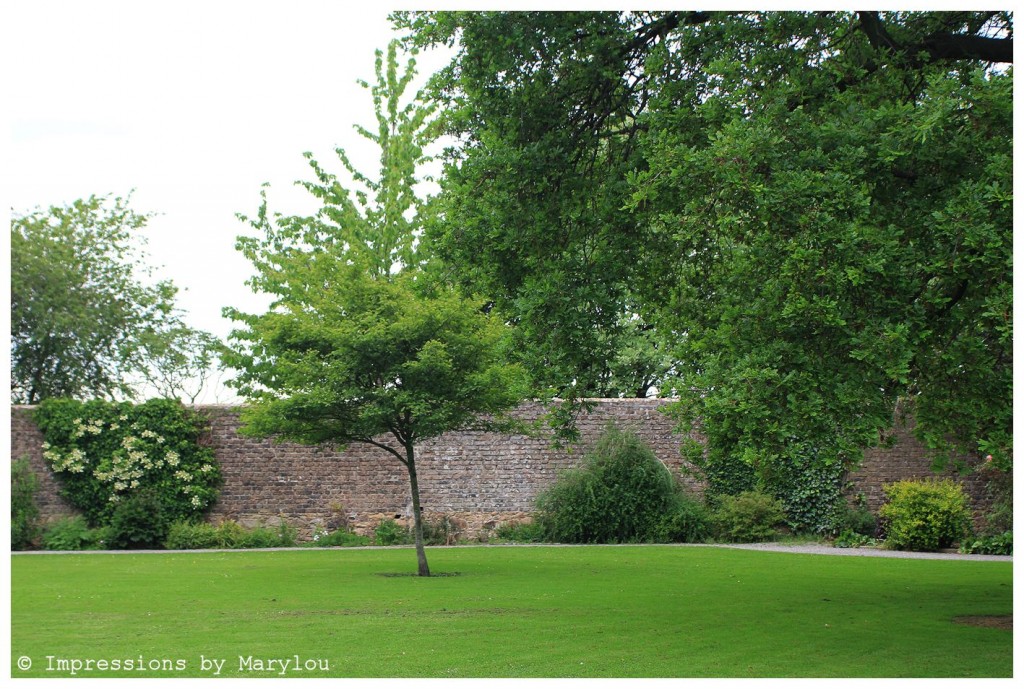 We made time to take their family pictures.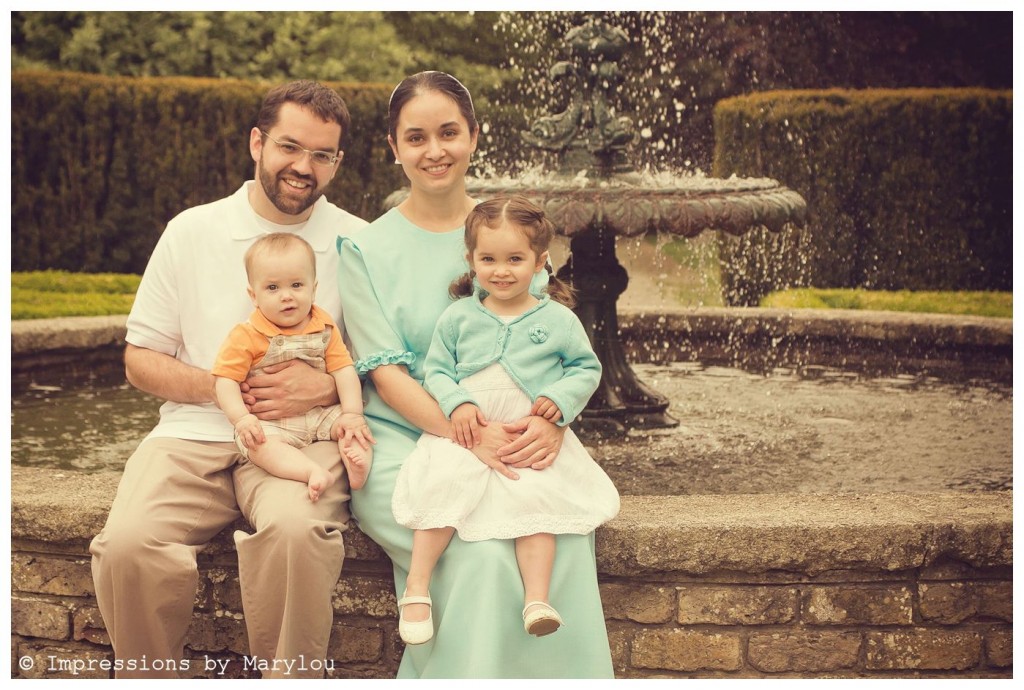 Too bad you can't see Carolyn who was doing some very funny things to keep their attention on me and the camera! 🙂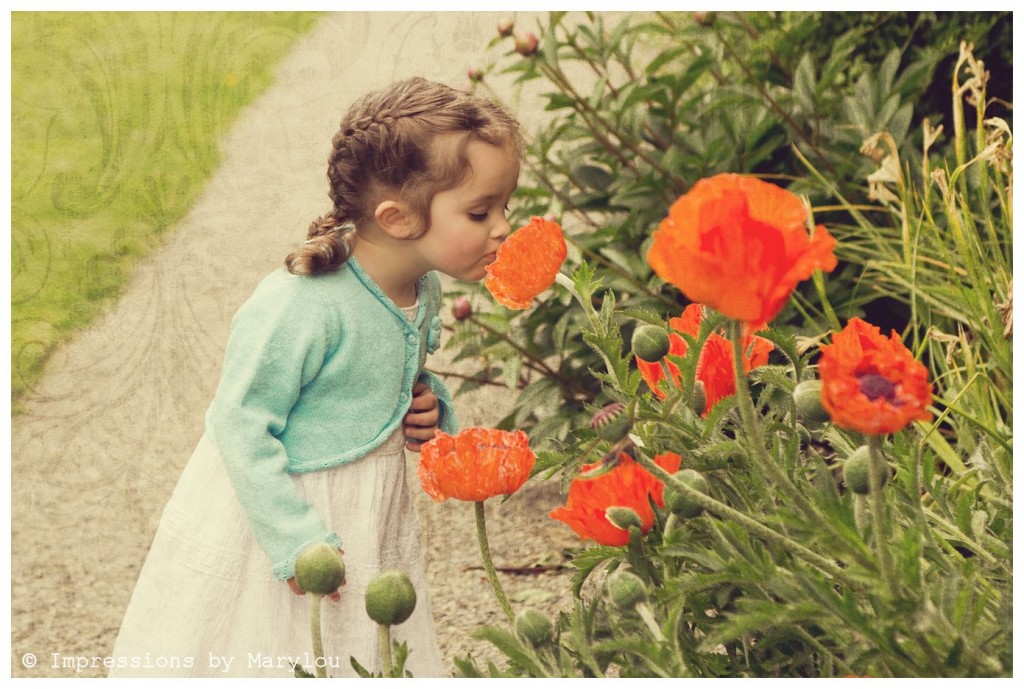 Isn't she just a doll! 🙂
We enjoyed a meal on their back veranda. Another evening we played a couple of (verbally energetic) games of Clue. 🙂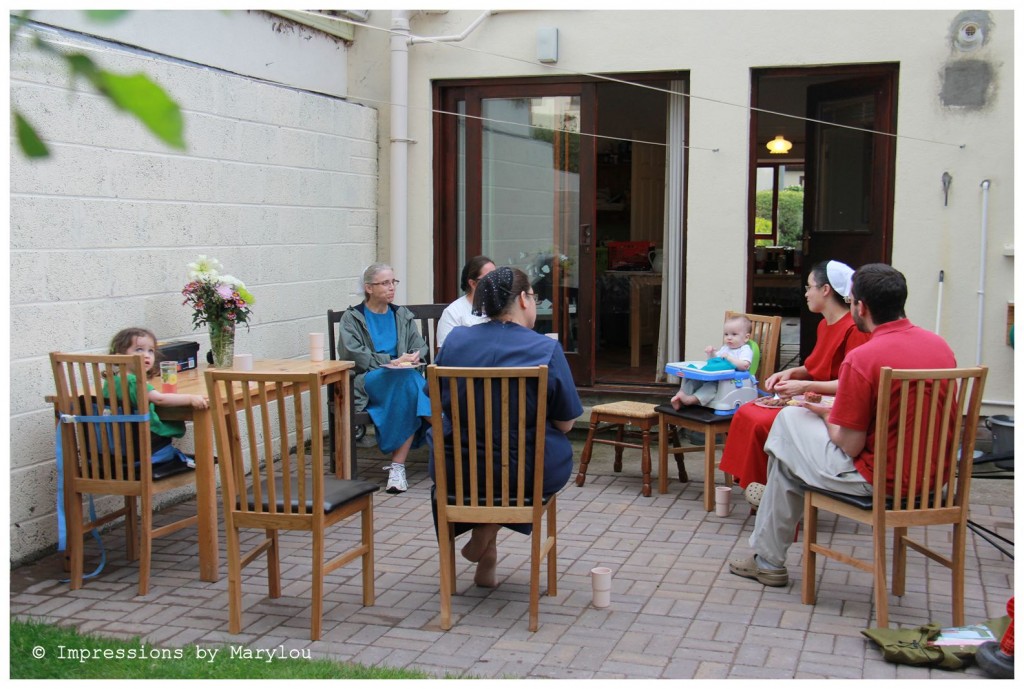 A beautiful rose on her veranda.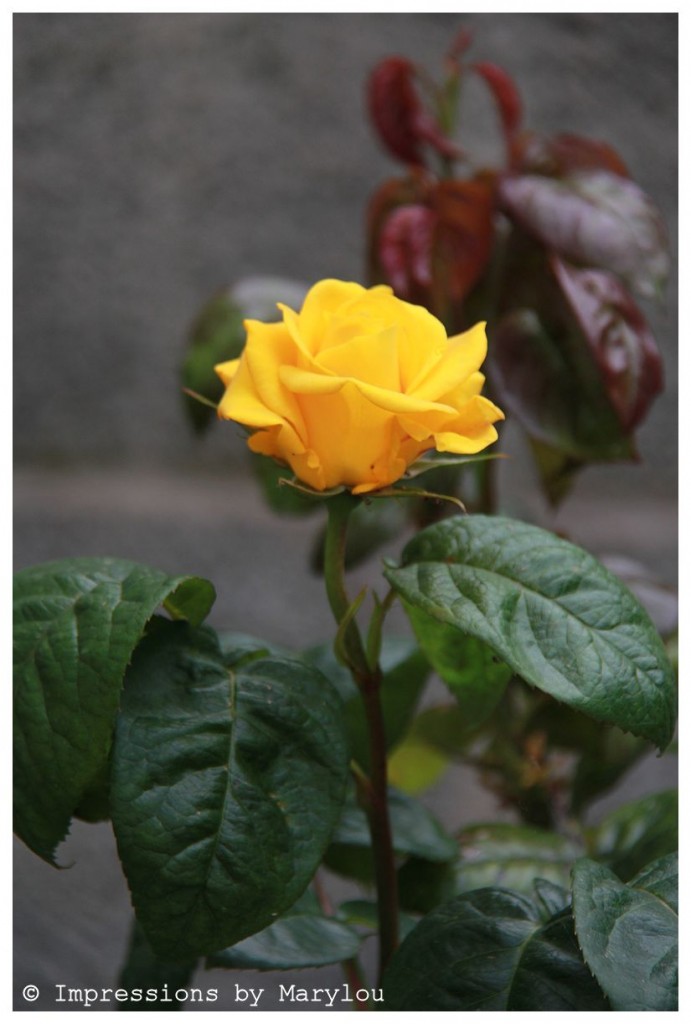 One afternoon Jenn joined us on a trip into the city. We caught a bus and went first to Trinity College.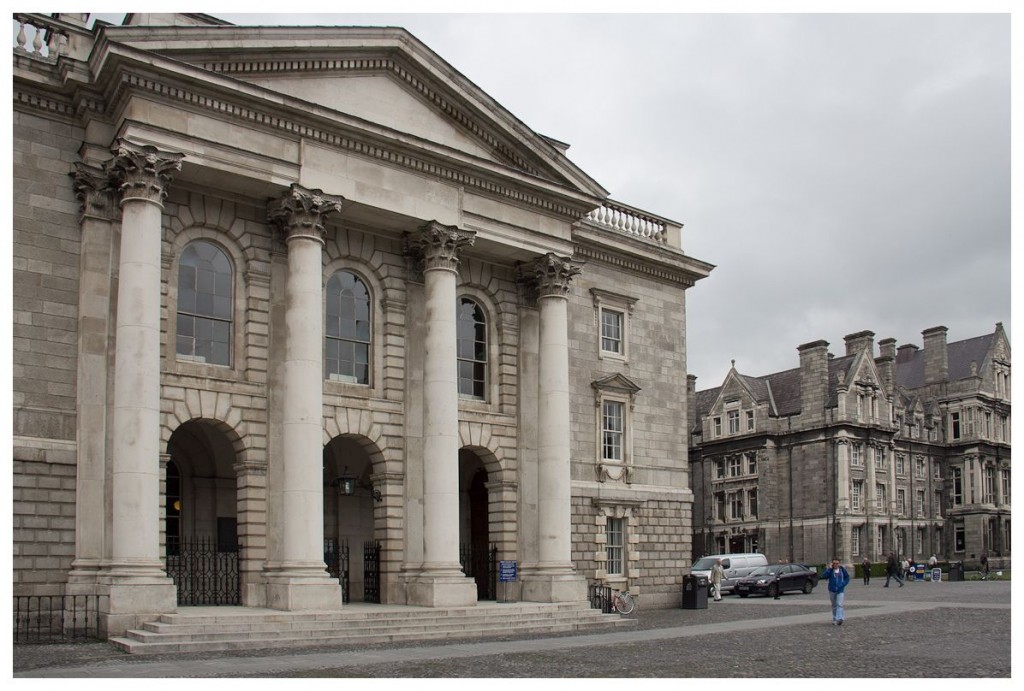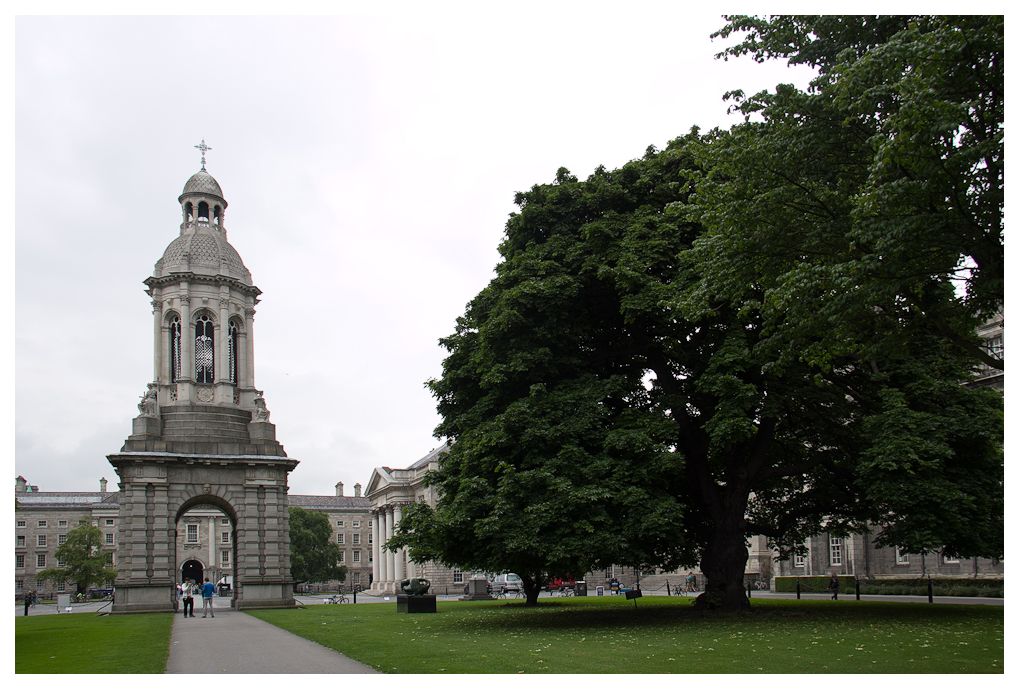 This is also where the Book of Kells is located. We all opted to not tour it. I kind of wish now I would've. Like I said earlier, after you tour so many places in such a short amount of time, you get to the place where you can't take in much more. And you have to decide where you want to spend your money because most places cost to get in.
Jenn took us to some fun shopping spots. Unfortunately I had long since quit taking notes of things so some details are a little sketchy by now. I can't remember the really cool store we shopped in that also had a bakery/restaurant in the lower level. Jenn, if you read this, can you help me out?? 🙂 We also walked to a cathedral but again, opted not to tour it. And I forget which one. I did get a picture of a celtic cross, though. 🙂 You know when you have this visual that you want to capture or create?
Well, I had one involving a Celtic cross and a sunset.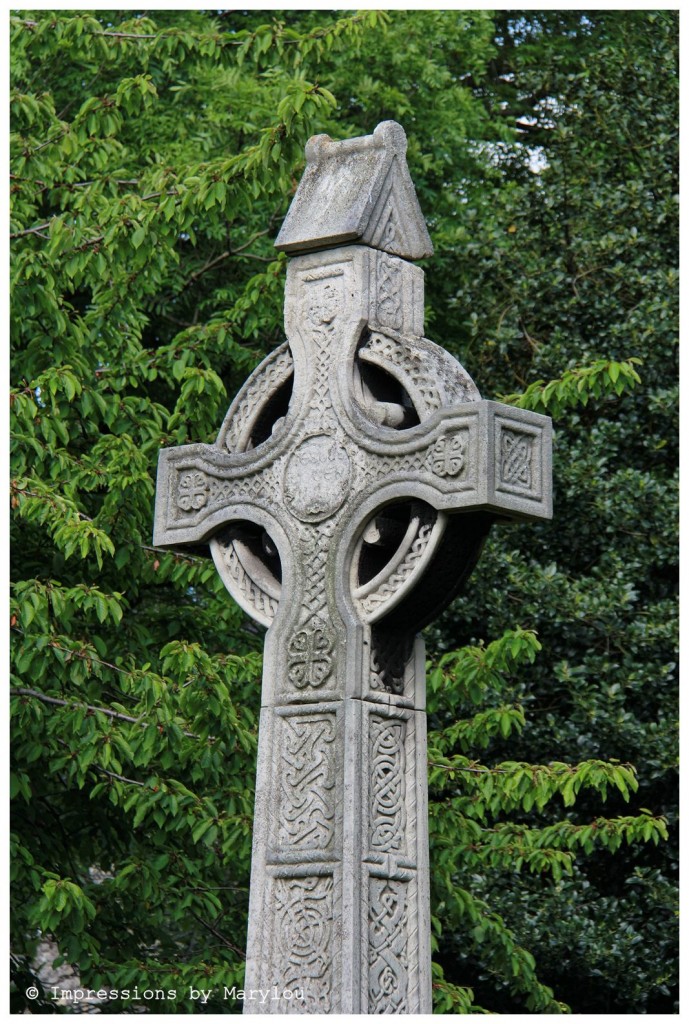 Yup. You're right. It didn't happen.
This was not sunset, and I had to shoot through a wrought iron fence to get this one, thus leaving me one option in the use of available light. Yeah, it could be worse. Like glaring mid-day light.
They also took us to their favorite place on the edge of the city, high up a hill and in the country, kind of, overlooking the city.
Yeah, no. I either didn't get any pictures of that either or I accidentally deleted them.
In all of our penny-pinching travel, we had not made time in Ireland for pub food. We'd heard lots about it, and about halfway into our trip I said we mustn't forget to do that. I would be most disappointed if we missed the chance. Gabriel and Jenn took us to one near their place that they had a carvery lunch. This is kind of a buffet. You choose a meat and whatever sides you want to go with it.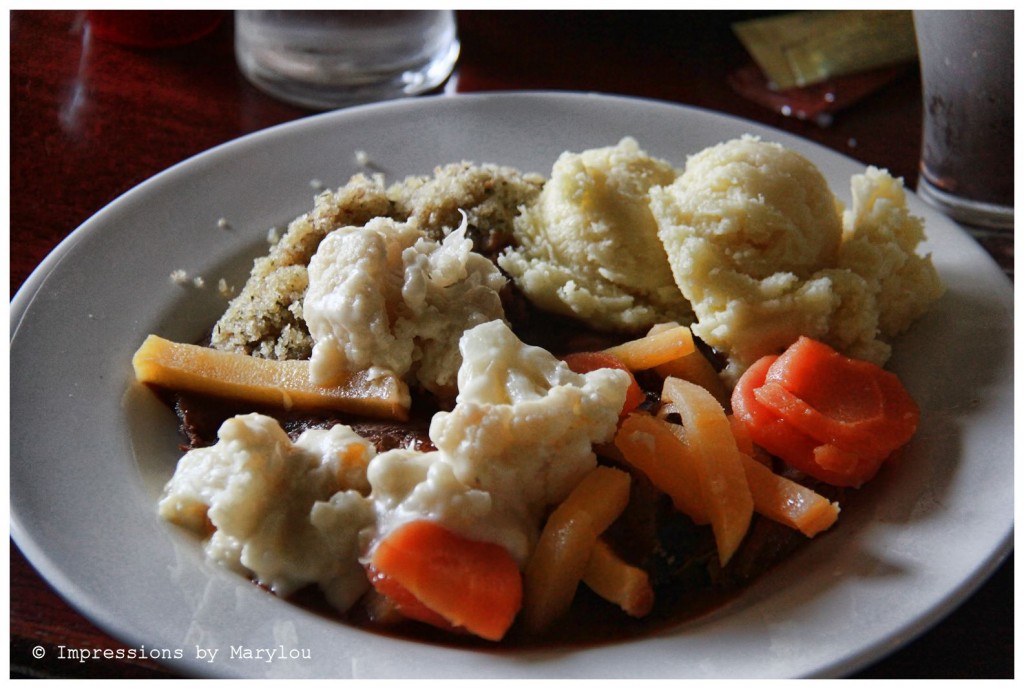 That was delicious even though you might not think so looking at this picture!  There is roast beef underneath. The mashed potatoes which they call something different (Irish mash??) are at 1 o'clock. The orange strips are rutabagas (I think).  There's stuffing from 9 to 11 o'clock, and cauliflower at 7 o'clock and above 6 o'clock.  The carrots are obvious. I don't think I need to tell you their time. Have I thoroughly confused you yet? O yeah. All times noted on plate are in Dublin time. har har
Gabriel had helped Lois return our rental car to the agency so when it was time to leave, it was a trip to the airport to leave for….
Poland. 
Coming up next.