Wow!
There are other longer and more articulate words that would describe our day at GNP but you would probably tire of all the superlatives and adjectives. As mentioned in my previous post, we had planned to do this trip on Saturday but checking the weather forecast was fortuitous since the weather from Friday to Saturday was pretty extreme. Friday: Sunny and 70s. Saturday: Blowing rain and snow 30s.
Carol and Anne and their daughters who are out of school took us on this delightful trip. They live about 2 hours from the NE entrance to GNP. Again, they were gracious at stopping anytime I wanted to capture something of interest.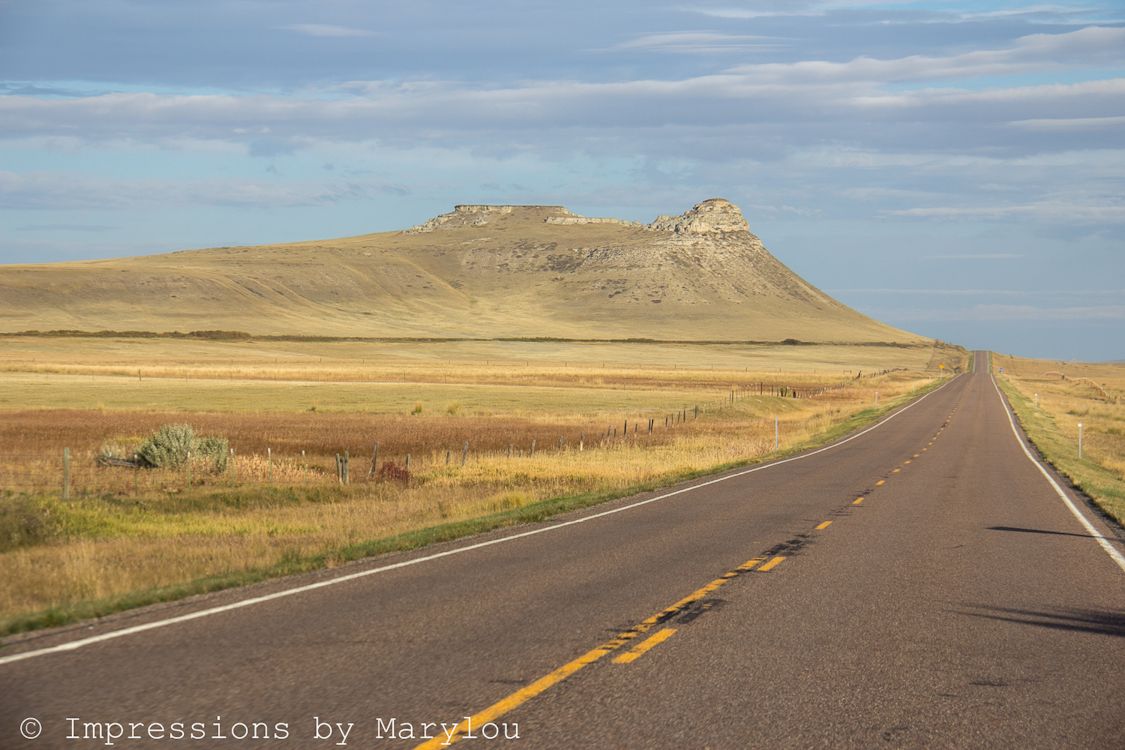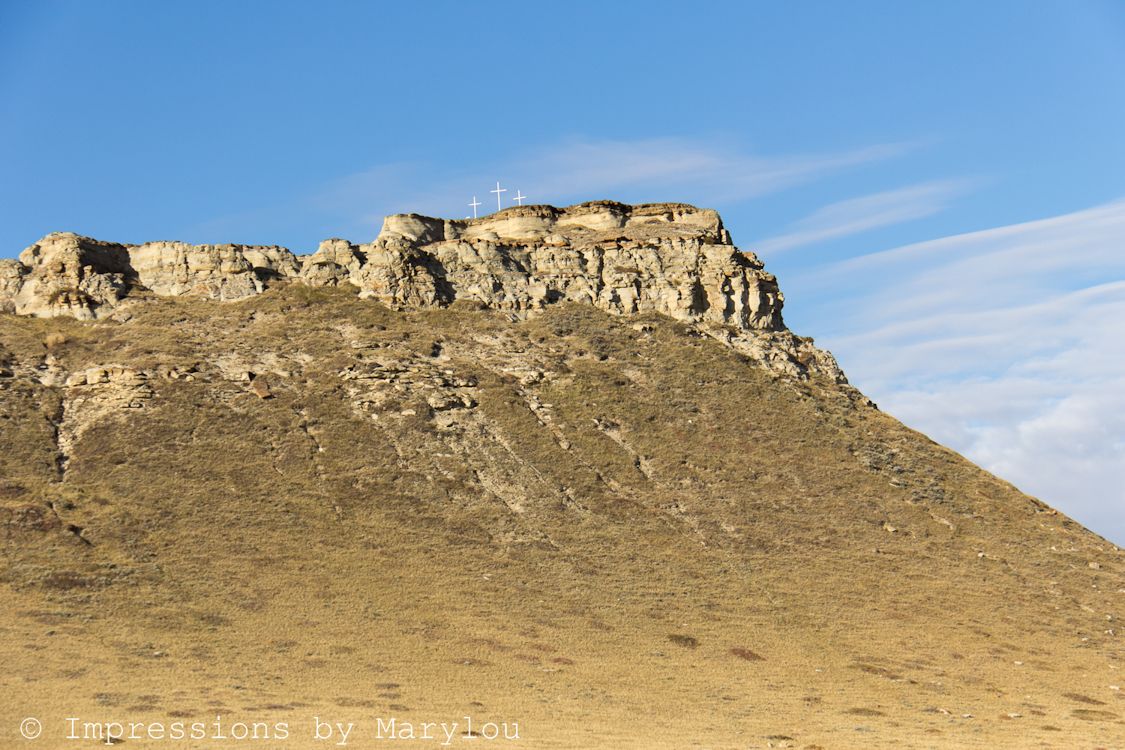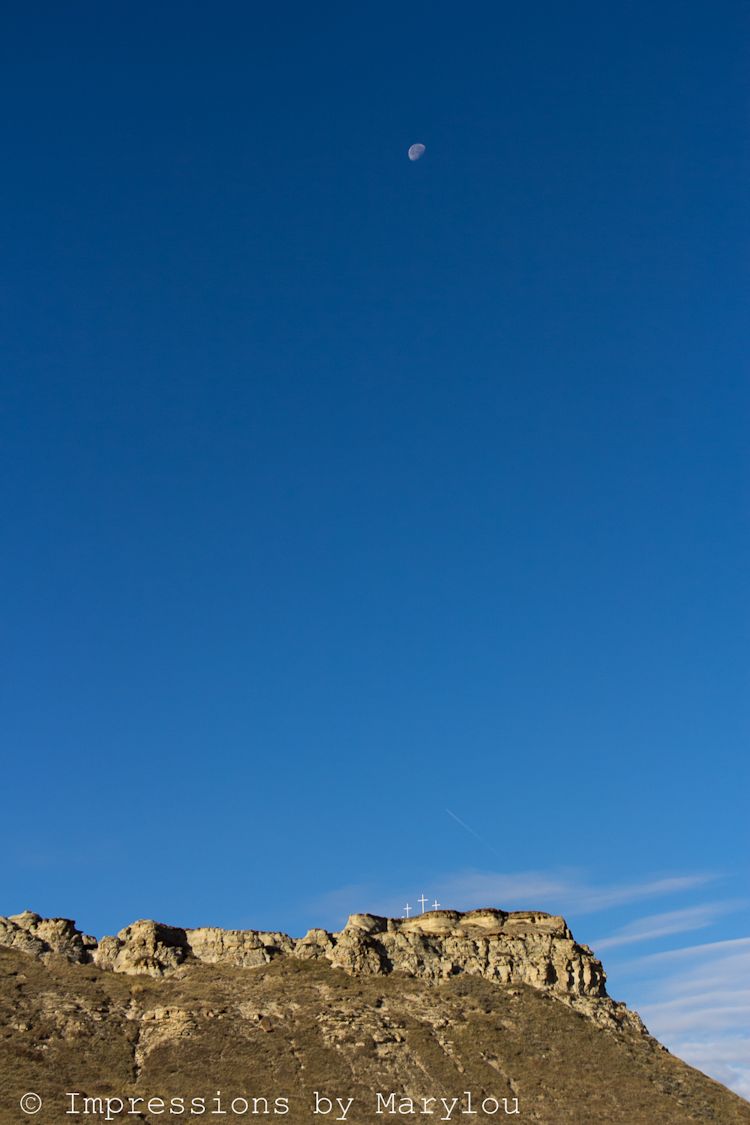 The road was pretty straight and the lands fairly bare of trees. Two things southeast Georgia has/is not.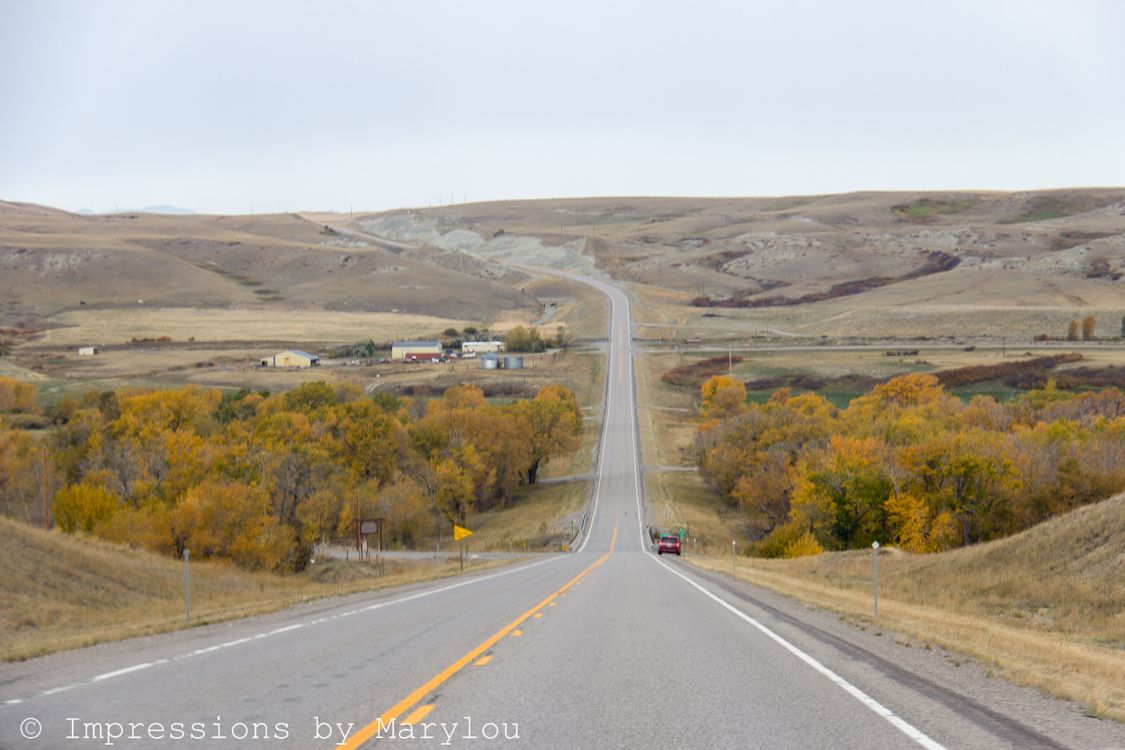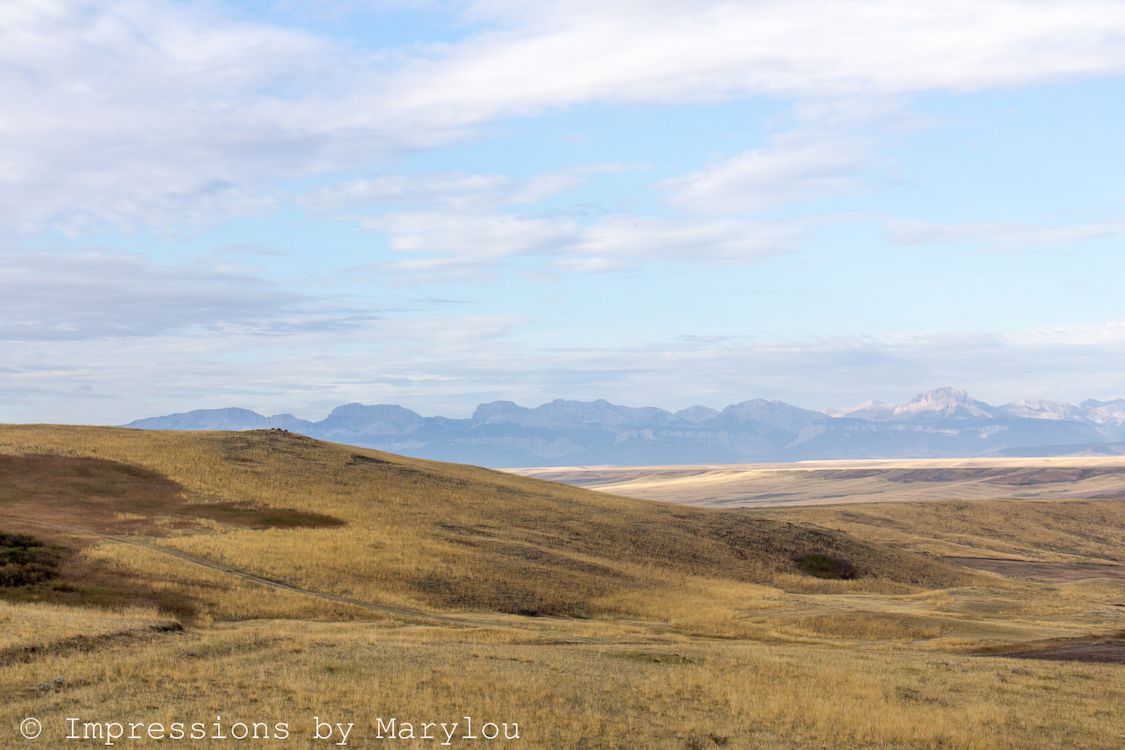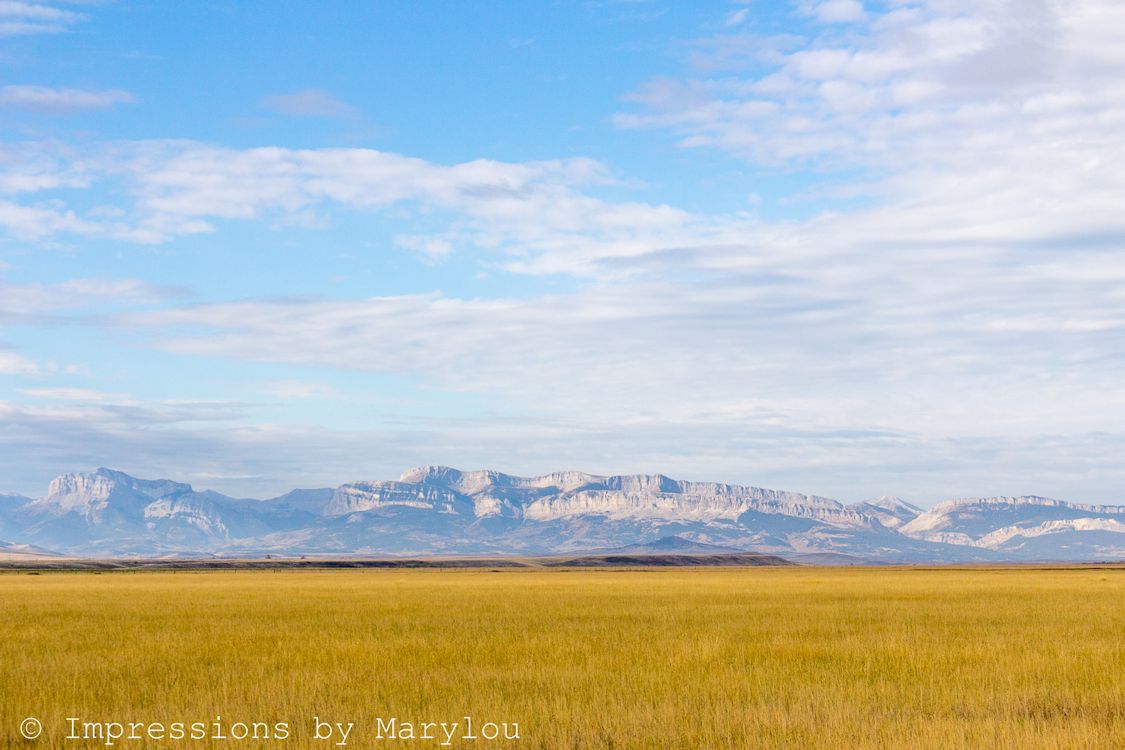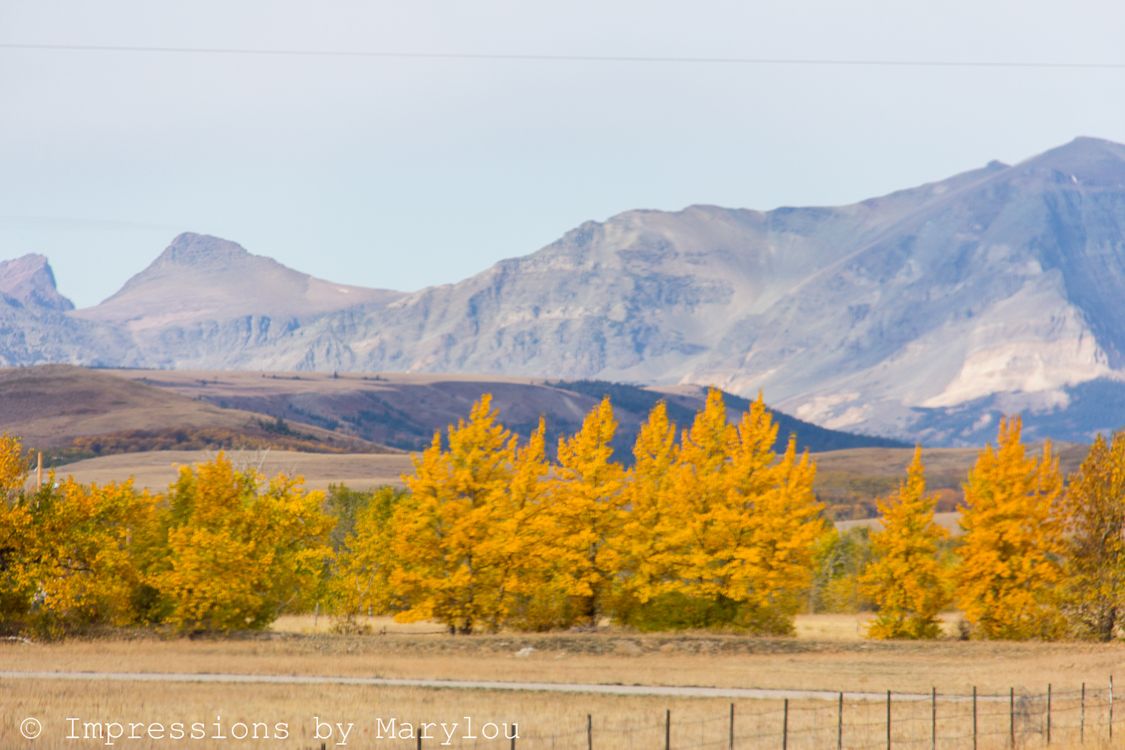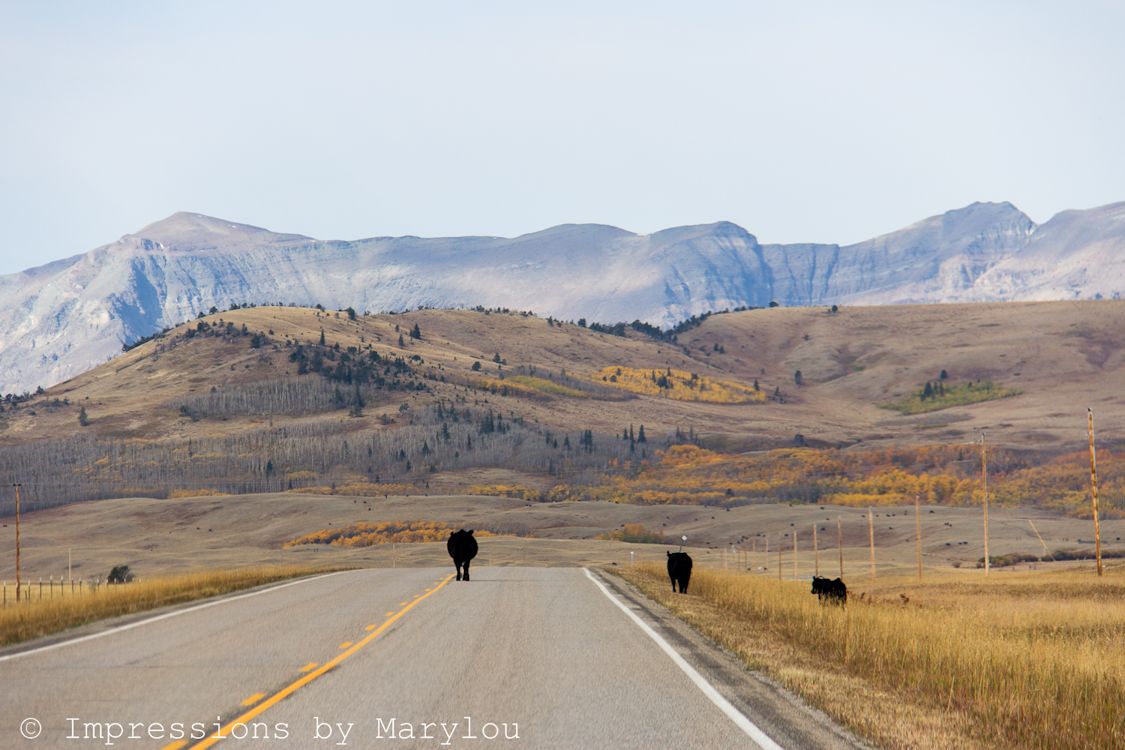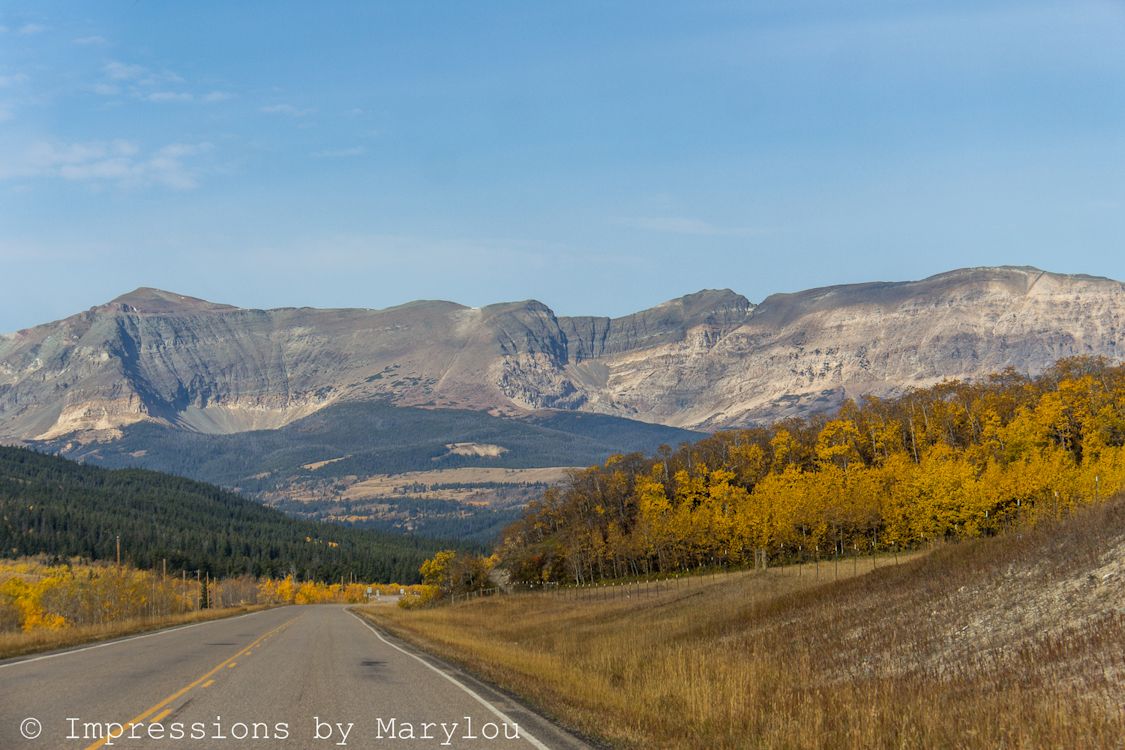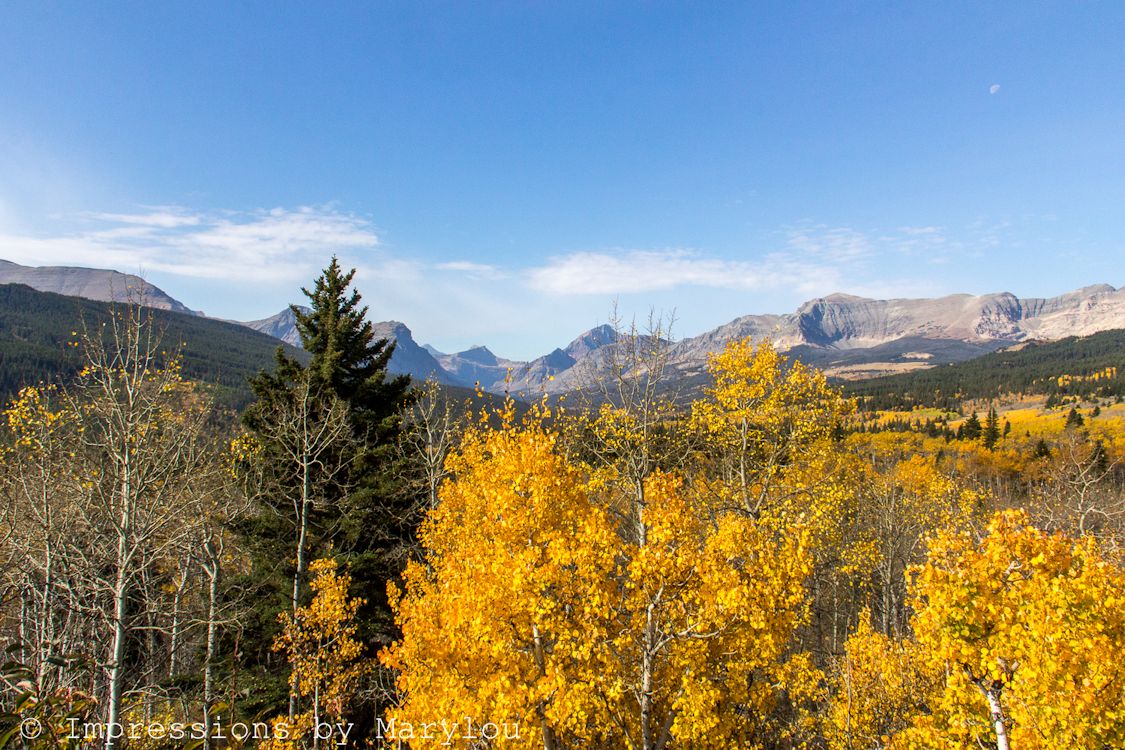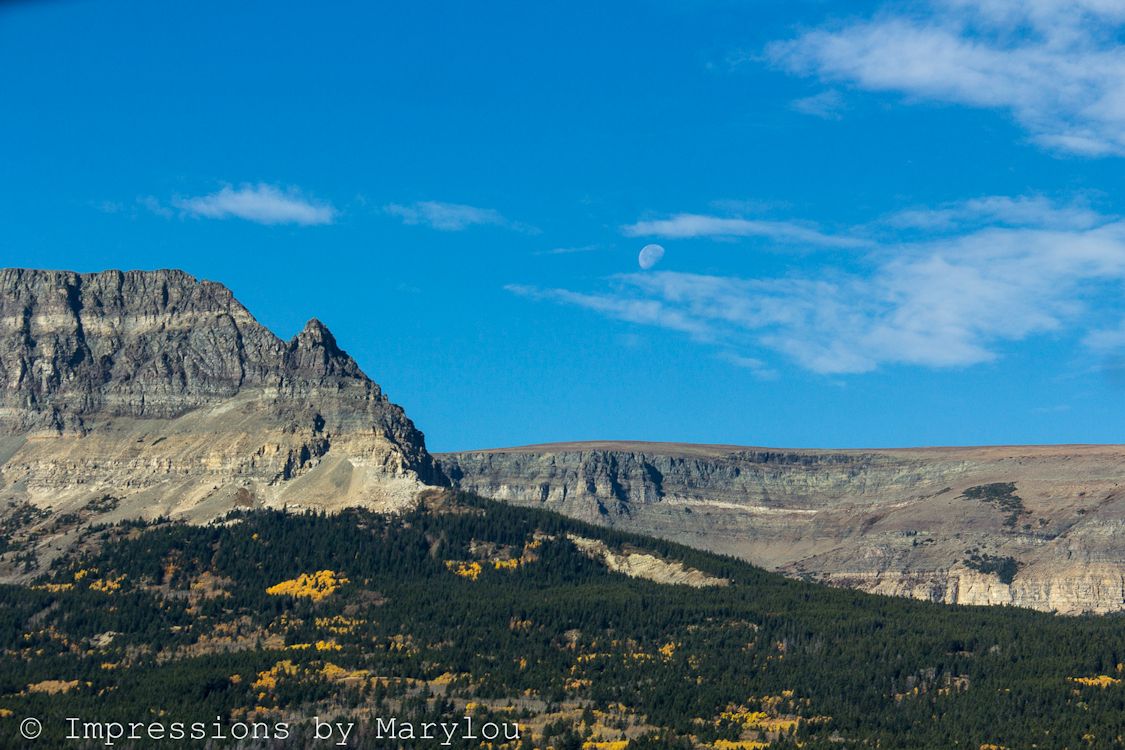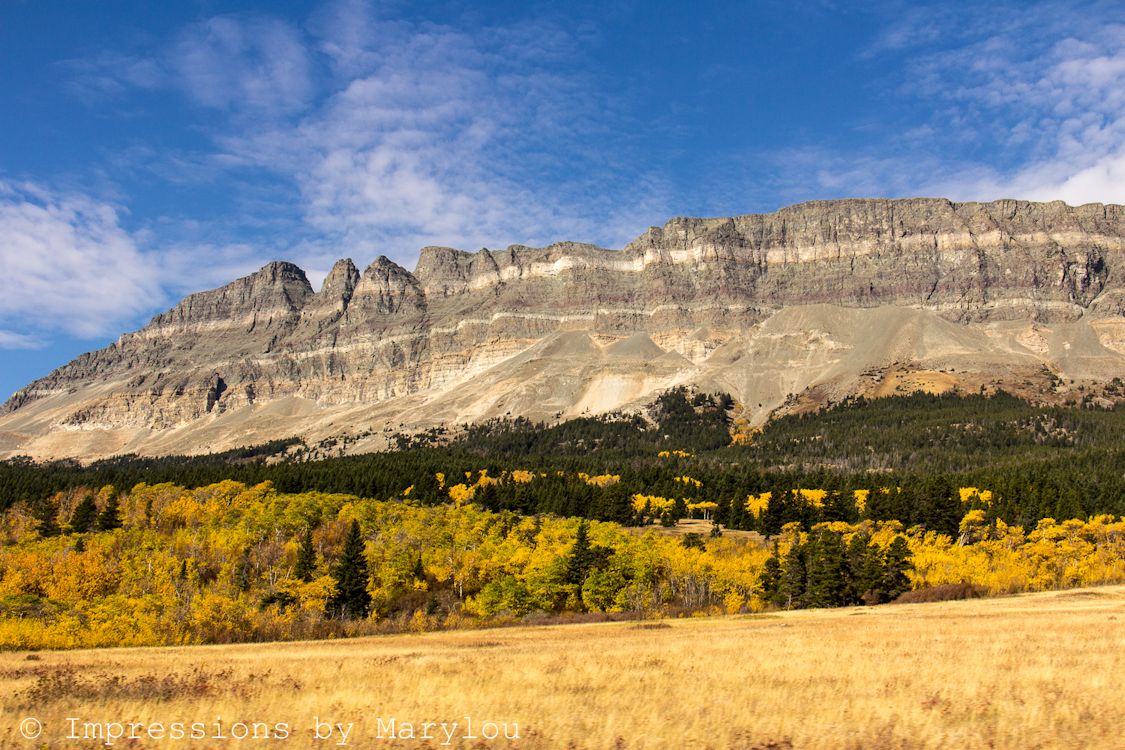 For being one of the last days that the Going to the Sun Road would be open for the season, and a gorgeous day to boot, it was surprisingly quiet mid-morning. Some of the facilities were already being closed and the road-marker poles for snow were being put in place.
Wild Goose Island!!! While there were no beautiful snow-capped peaks, there was smooth-as-glass water. Search for images of this area and you'll see very few that are mirror-smooth. The trees in the background center were burned this summer.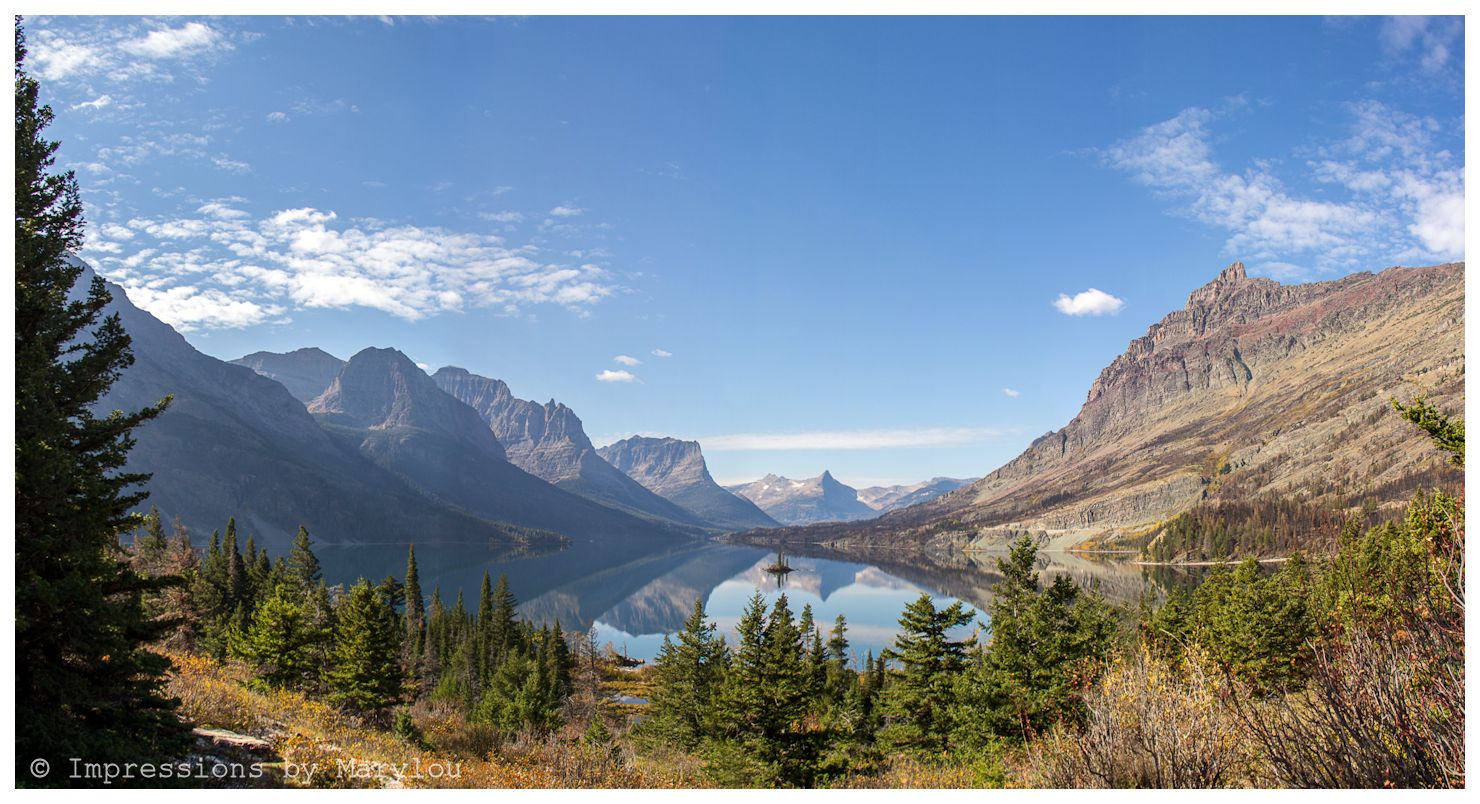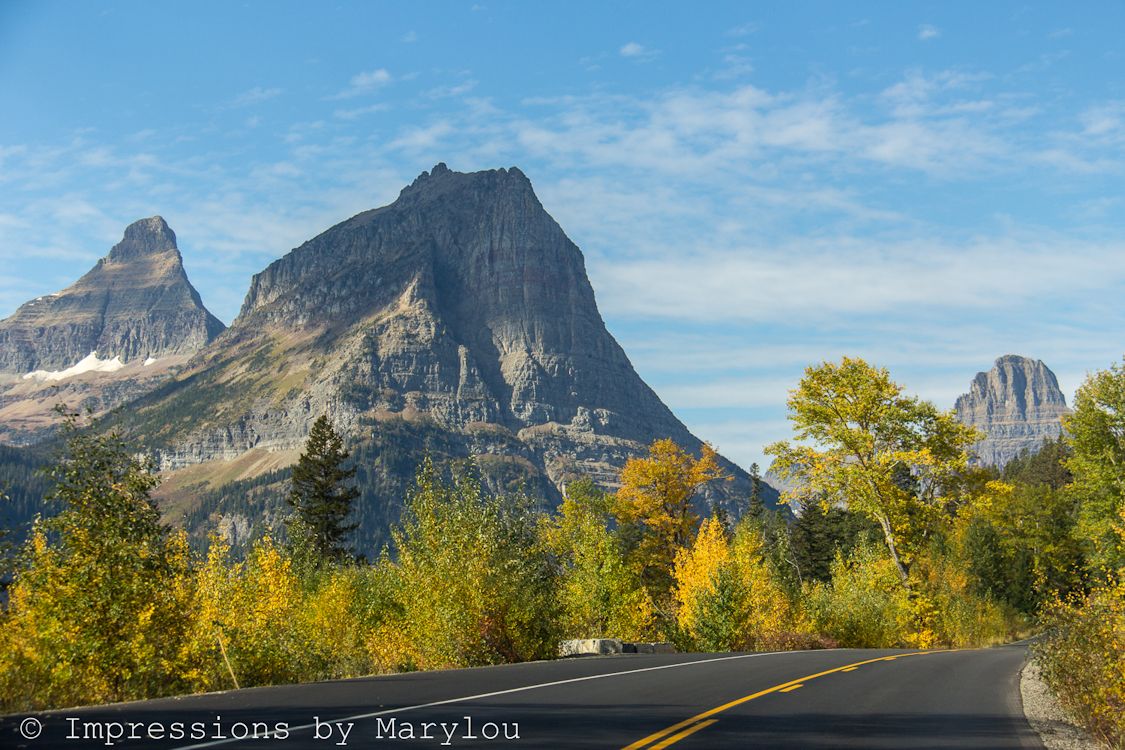 We saw very little wildlife on our drive but saw some sheep near the visitors' center near Logan's Pass.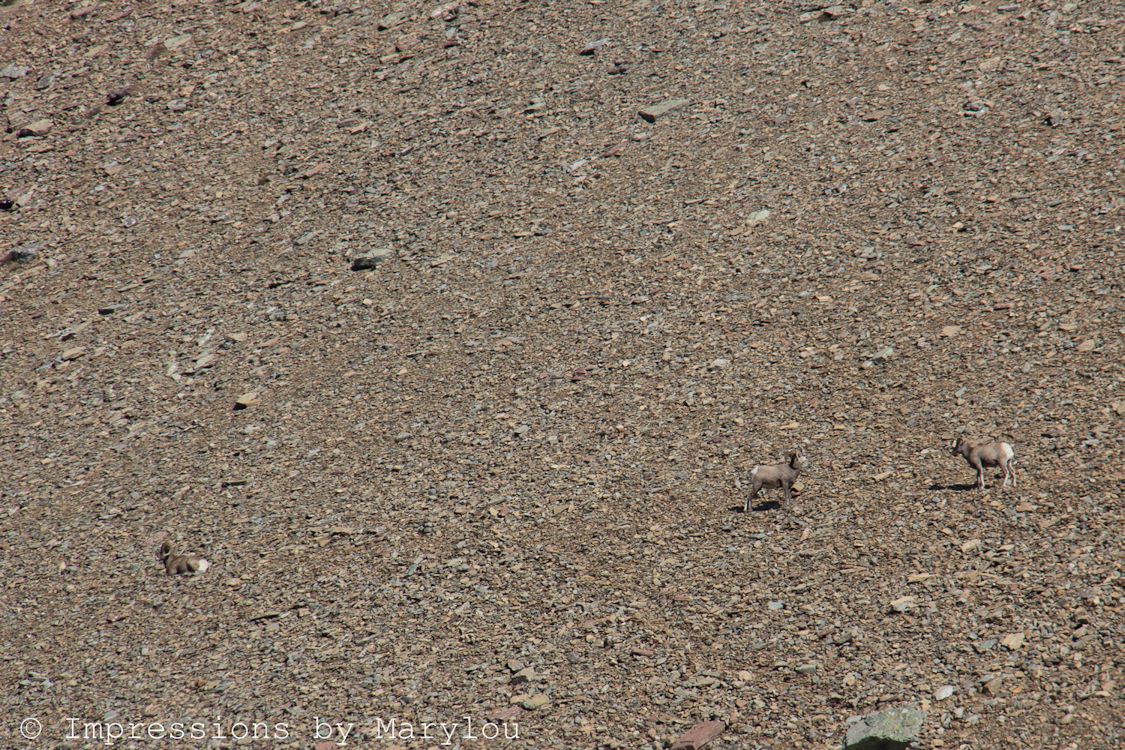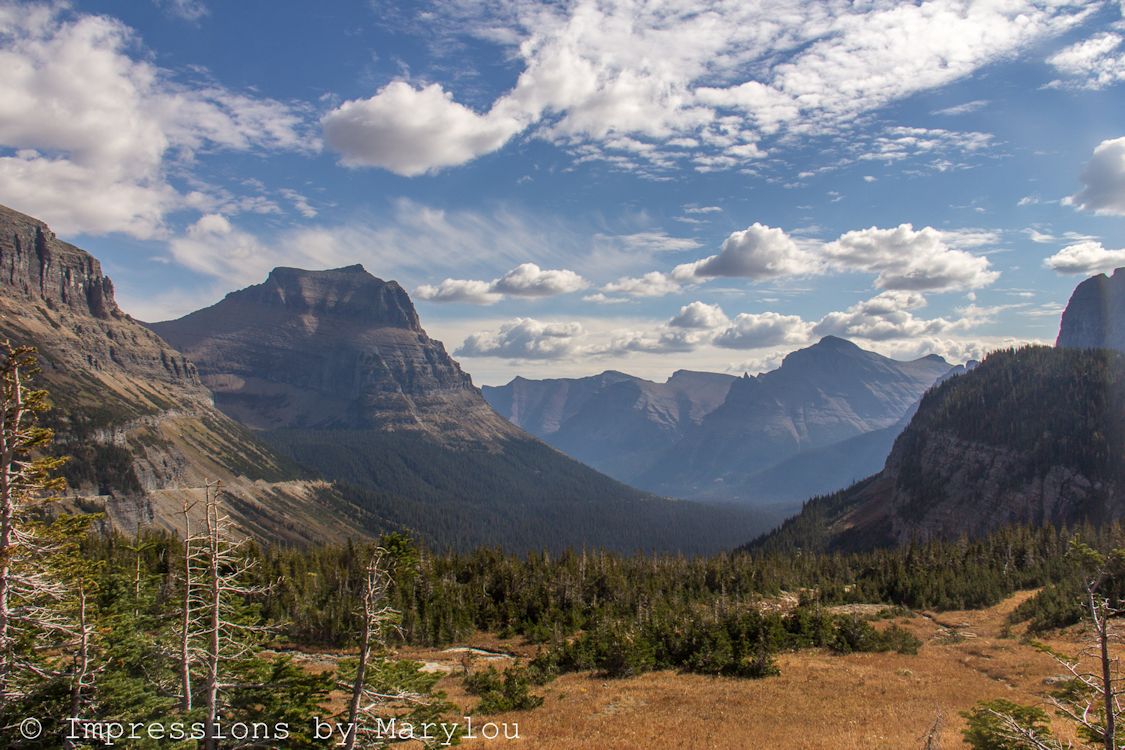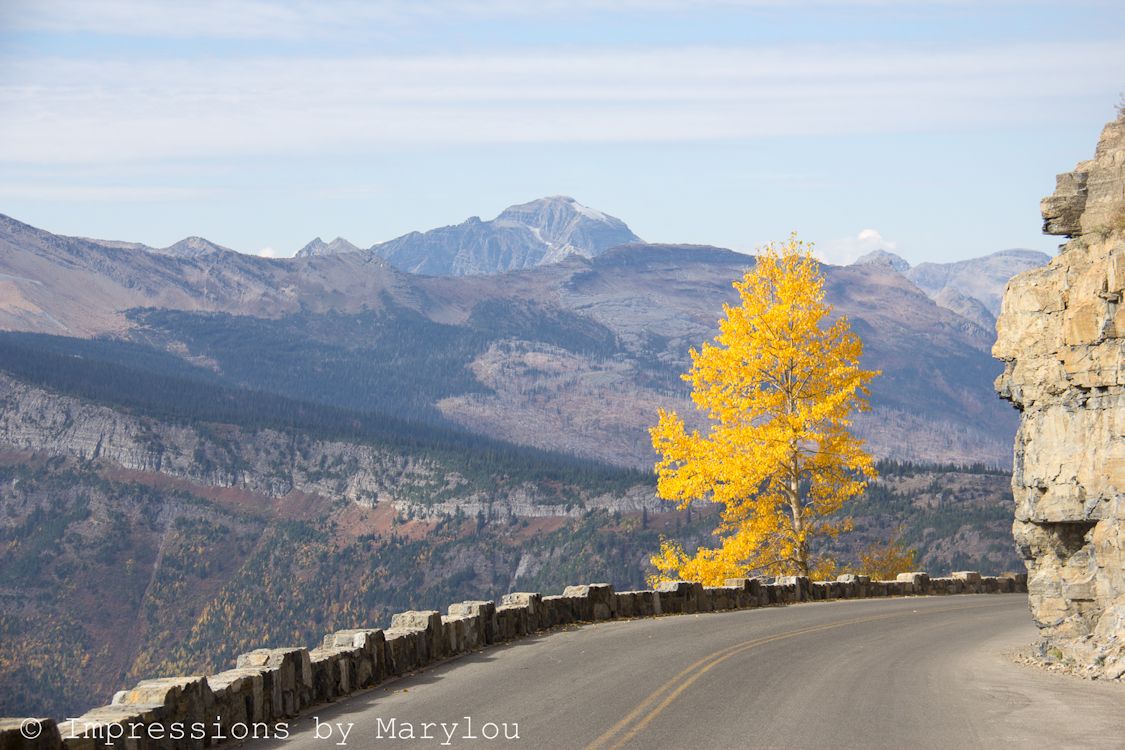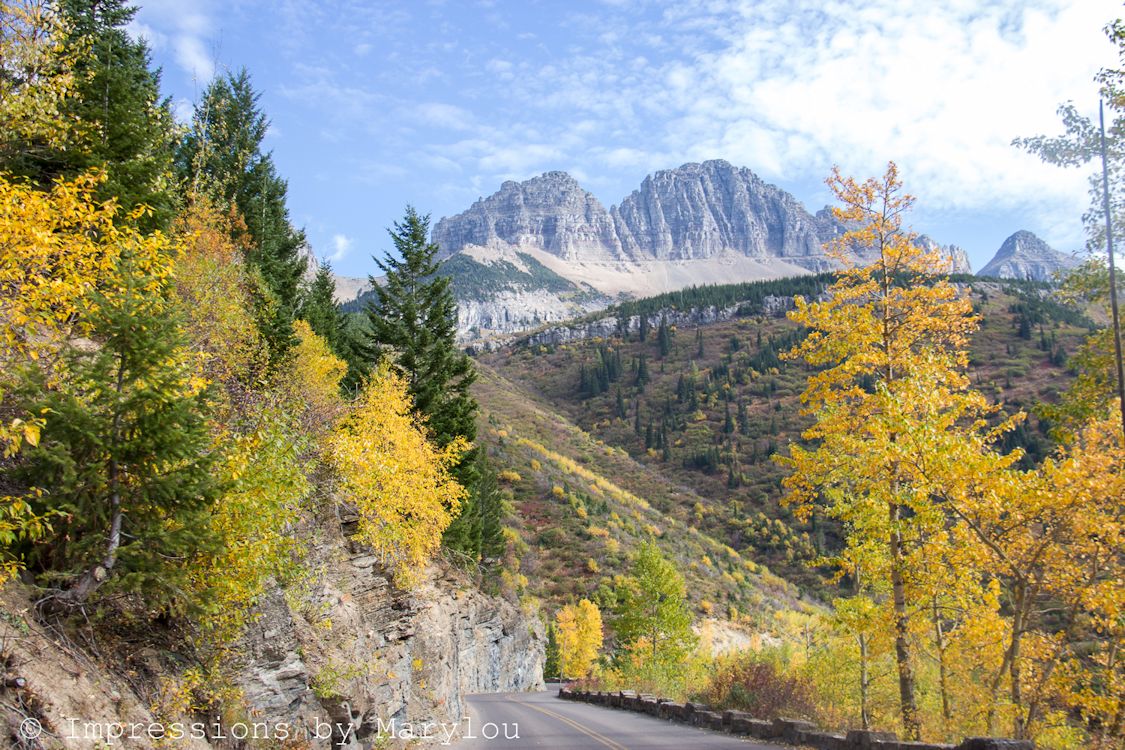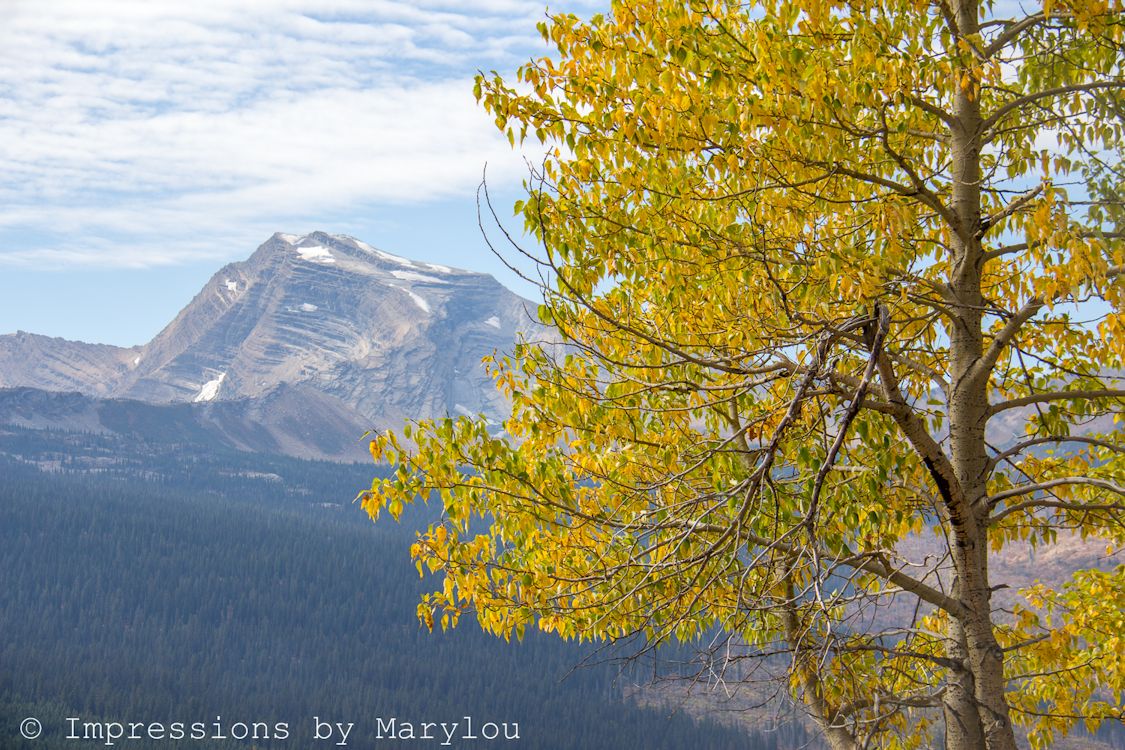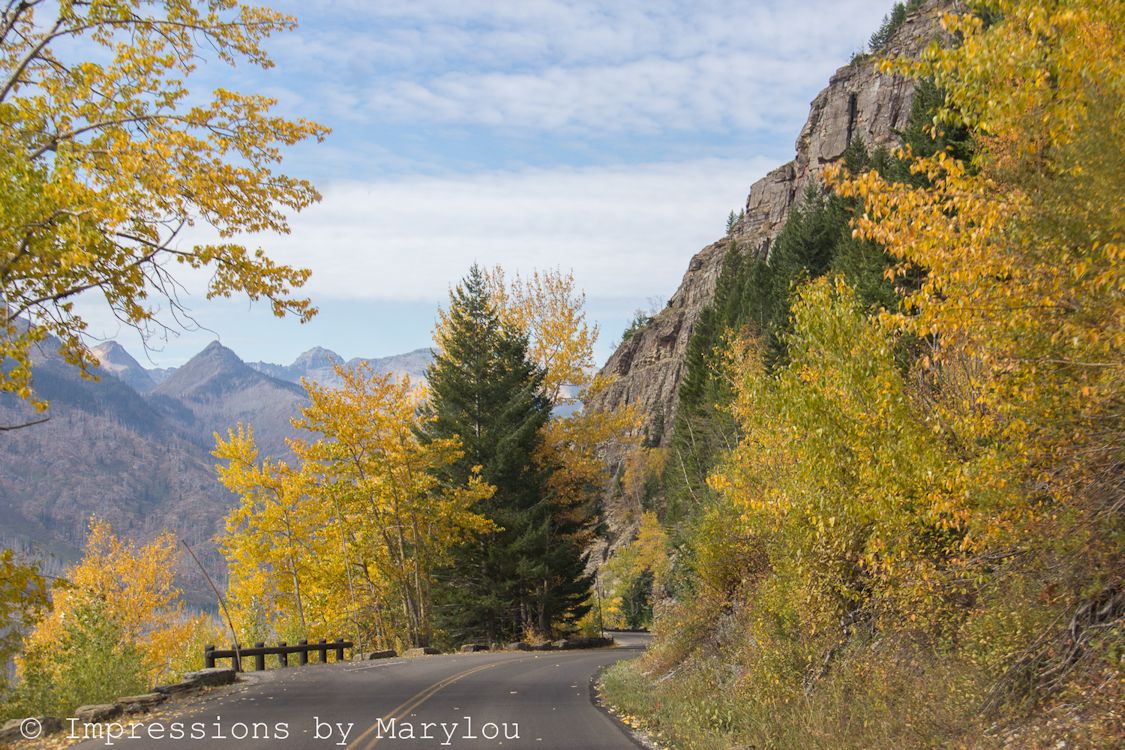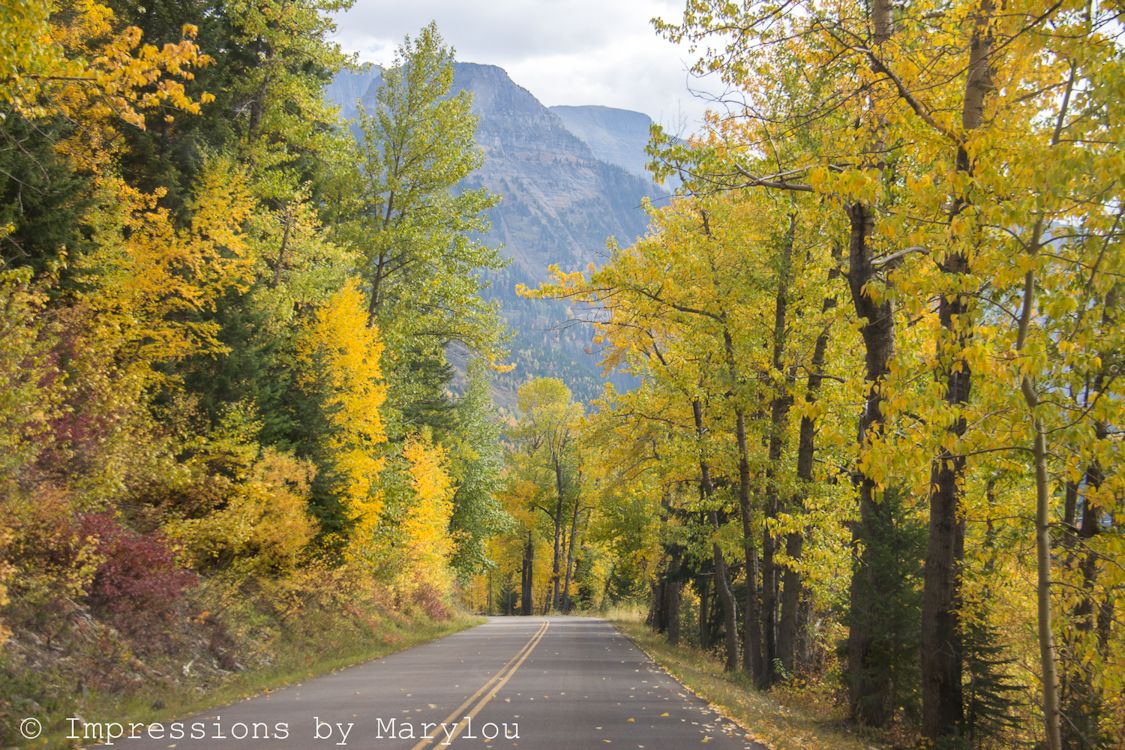 The splendor of the King
Clothed in majesty
Let all the earth rejoice
All the earth rejoice
He wraps Himself in light
And darkness tries to hide
It trembles at His voice
Trembles at His voice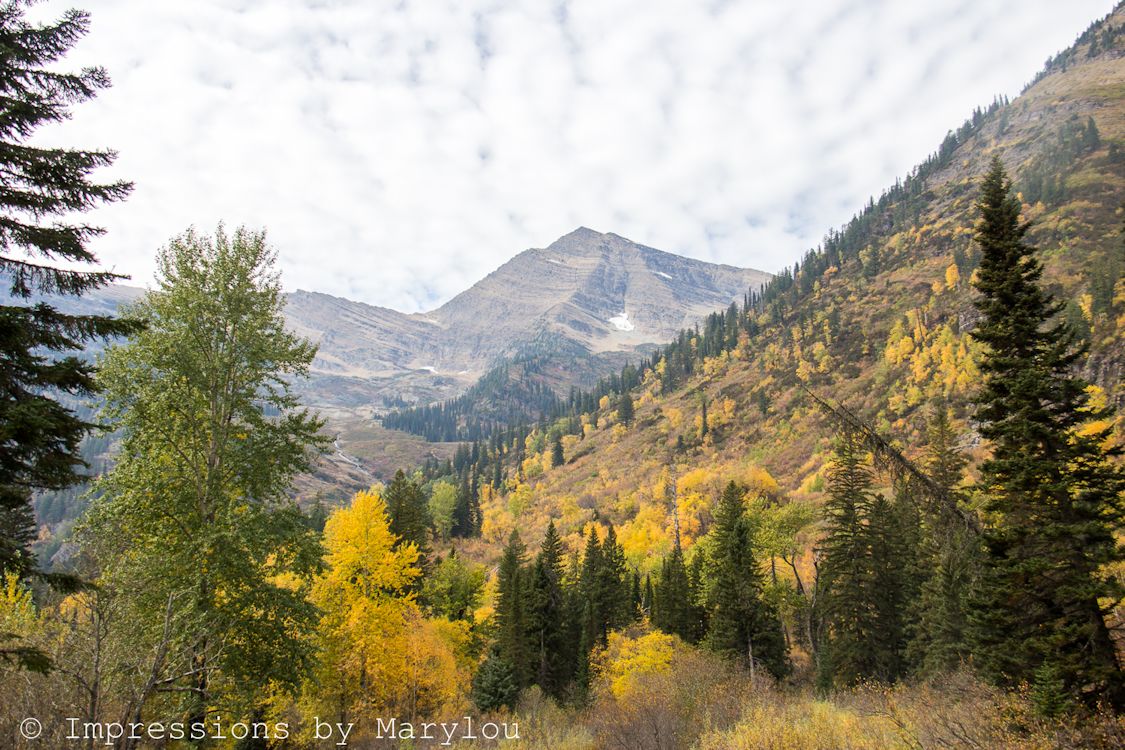 How great is our God, sing with me
How great is our God and all will see
How great, how great is our God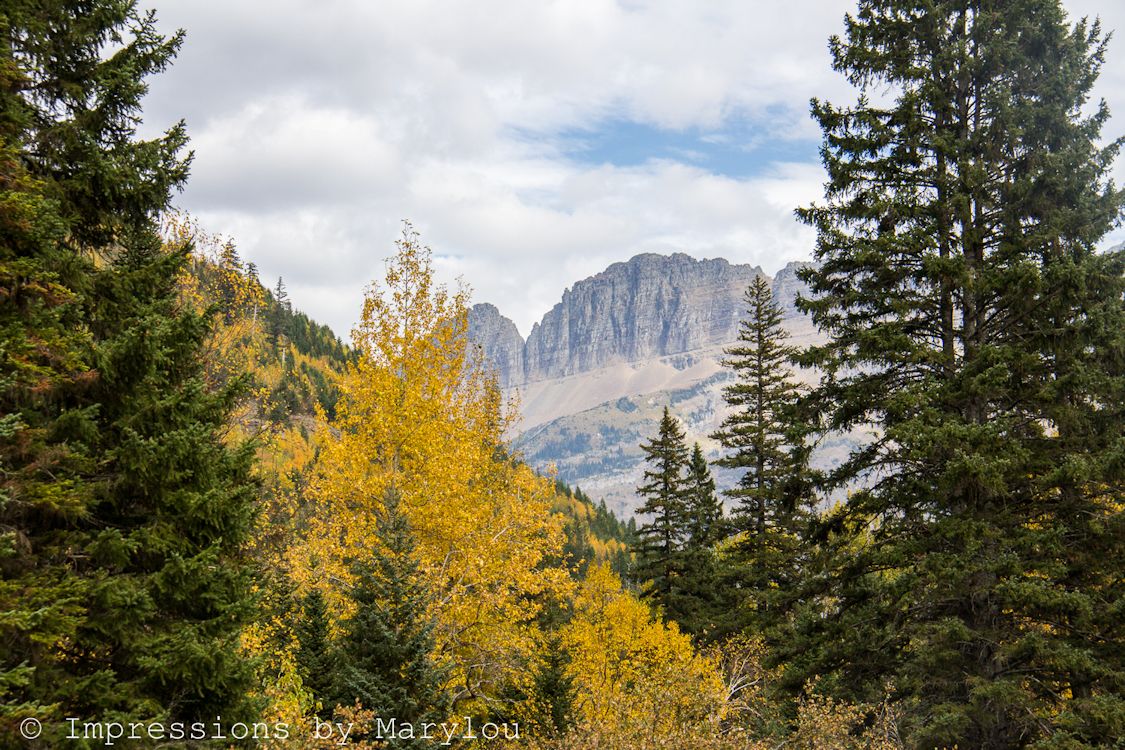 Age to age, He stands
And time is in His hands
Beginning and the end
Beginning and the end
The Godhead Three in One
Father, Spirit, Son
Lion and the Lamb
Lion and the Lamb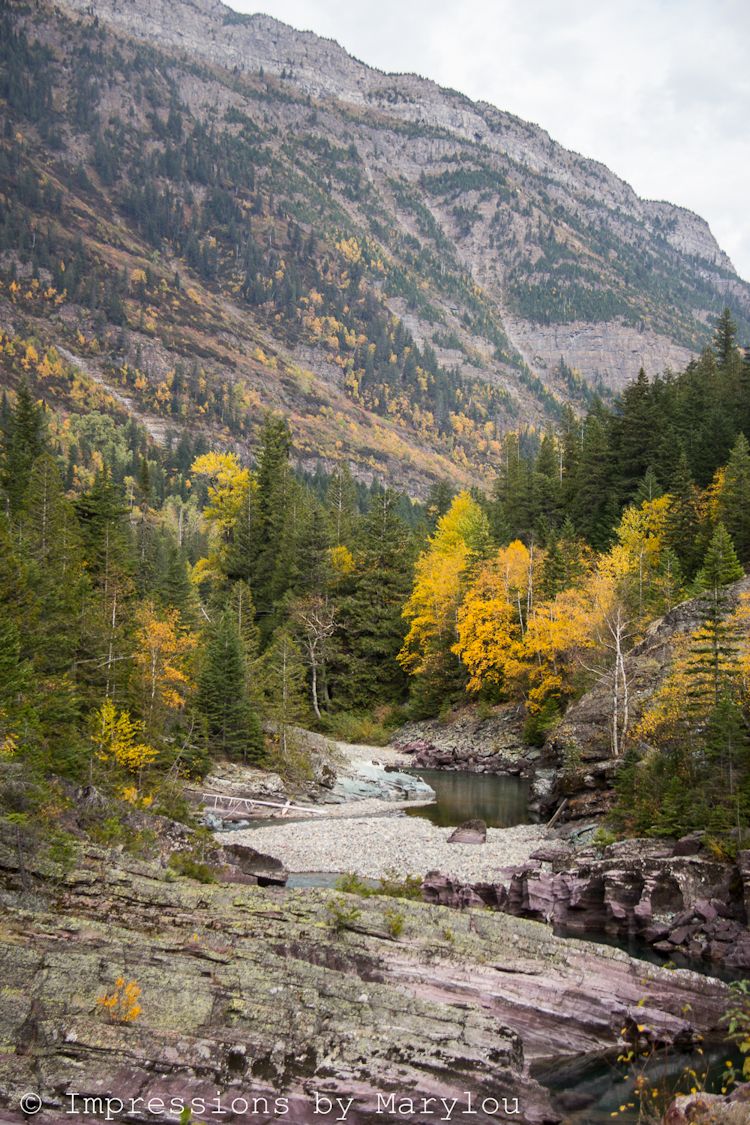 How great is our God, sing with me
How great is our God and all will see
How great, how great is our God
Name above all names
Worthy of our praise
My heart will sing
How great is our God
Read more: Chris Tomlin – How Great Is Our God Lyrics | MetroLyrics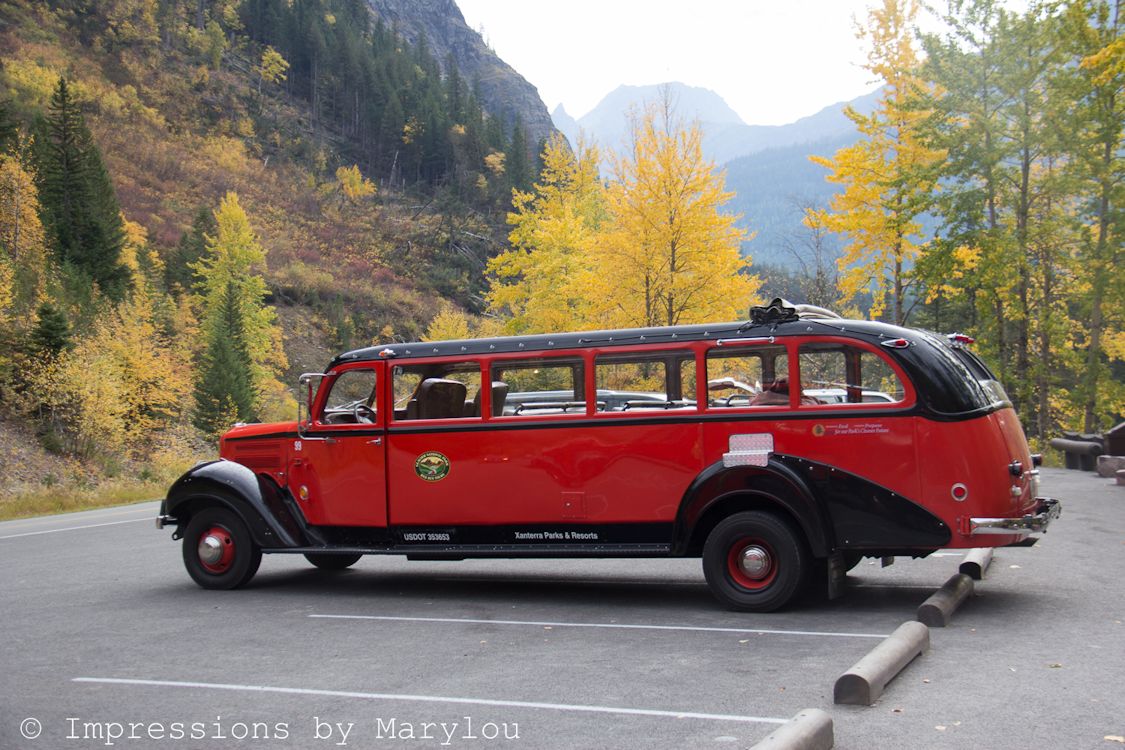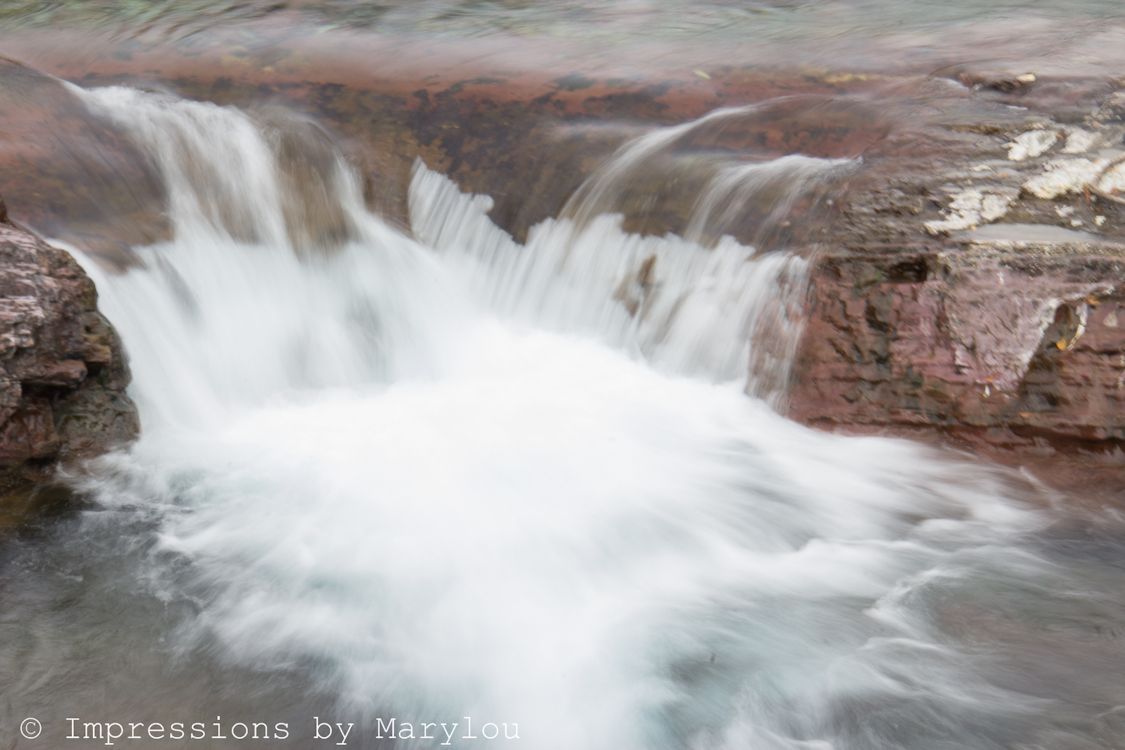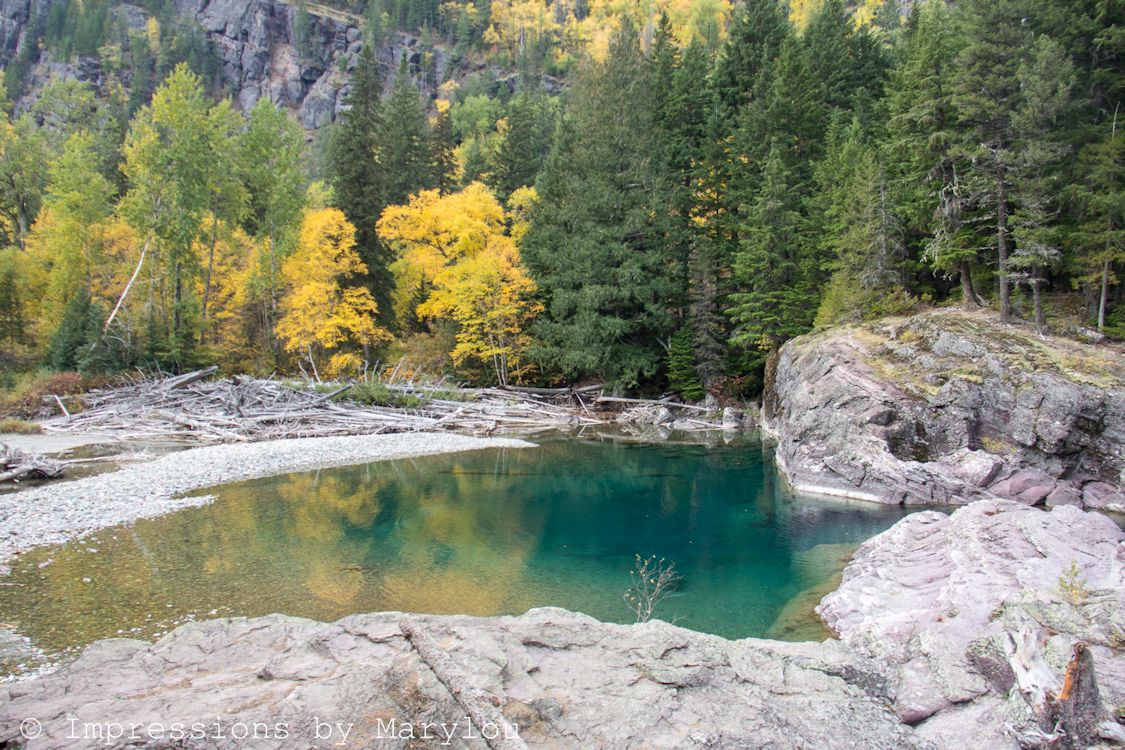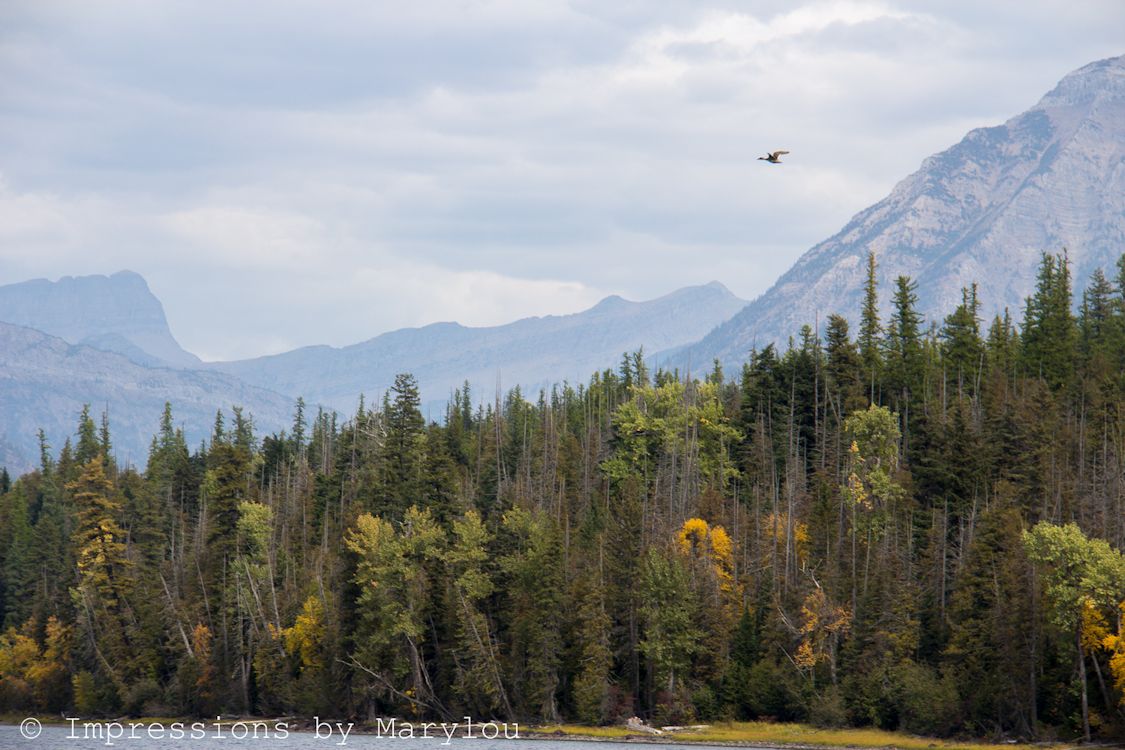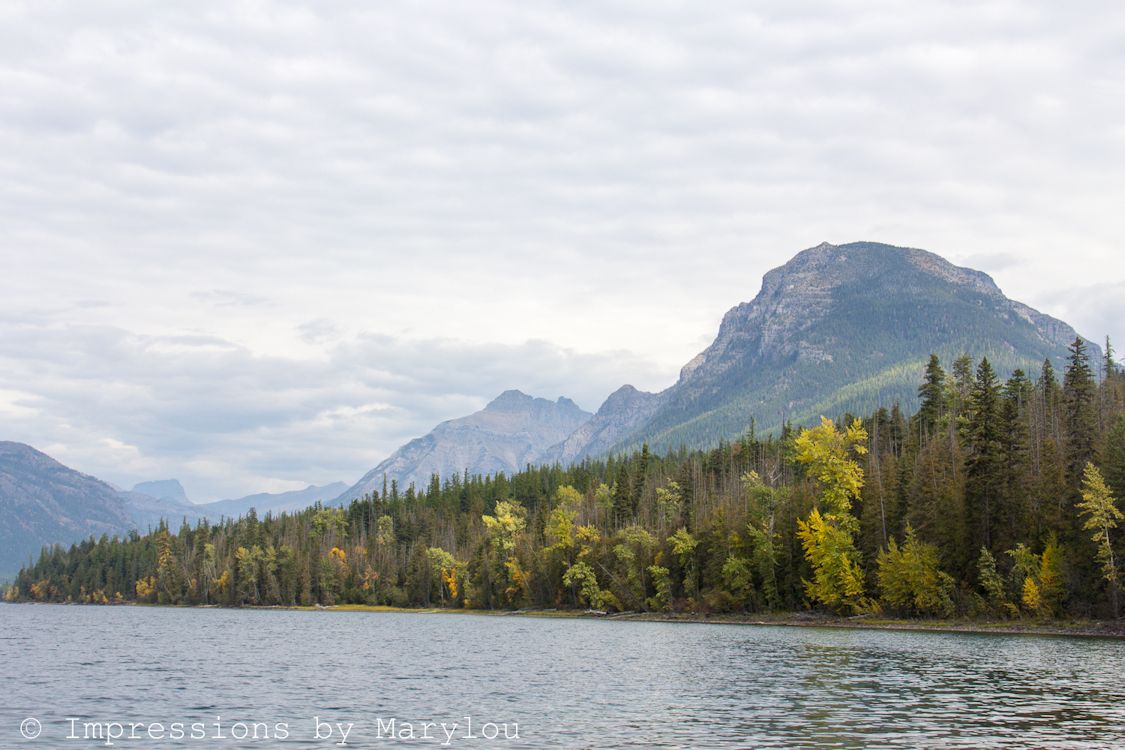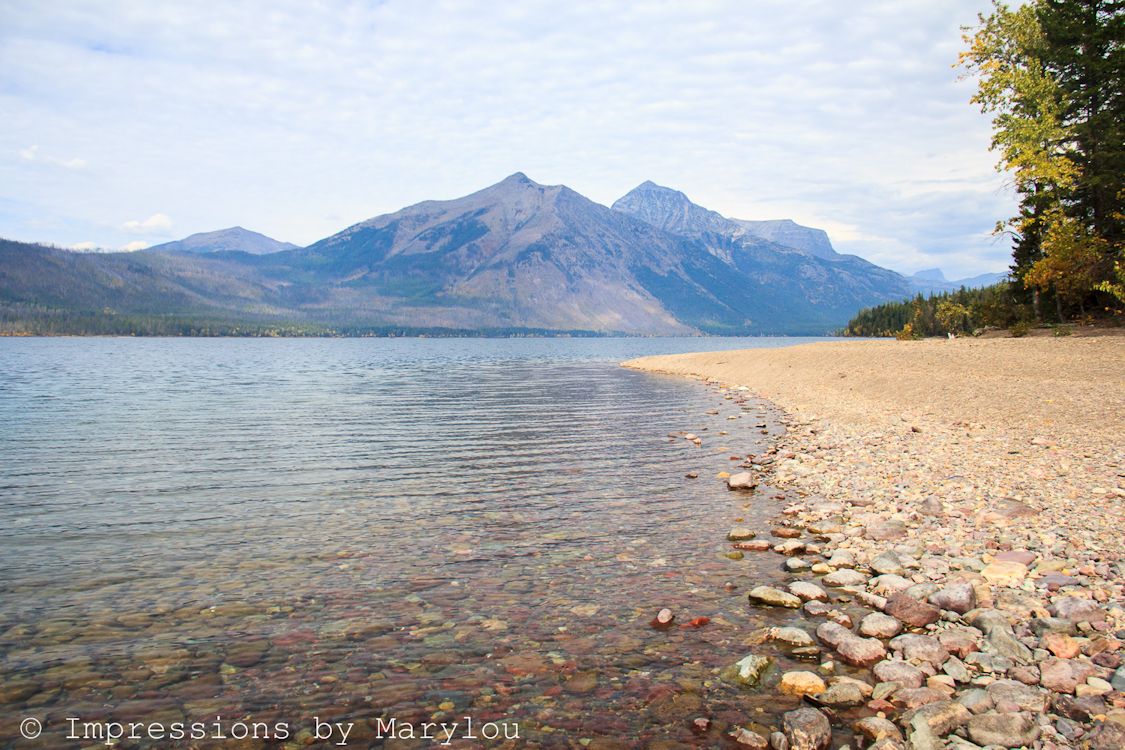 On our way back home we stopped at the Izaak Walton Inn for a late lunch. While we were waiting for our food order, we were give permission to tour one of the train cars that are used for luxury lodging.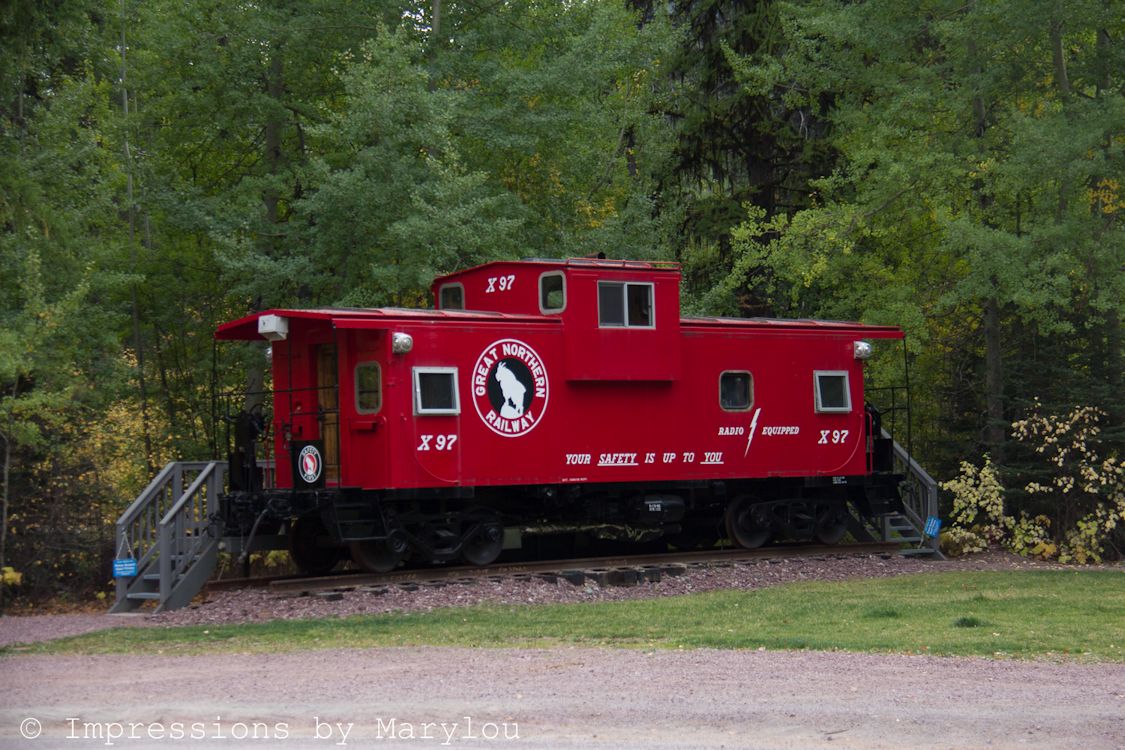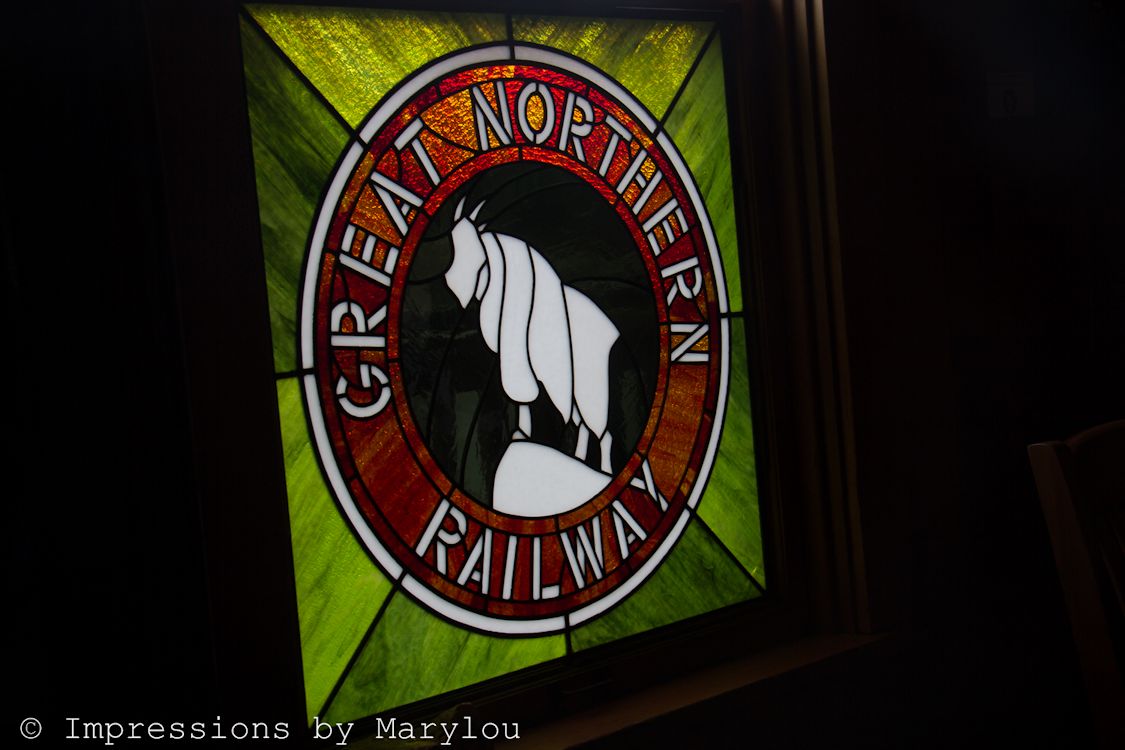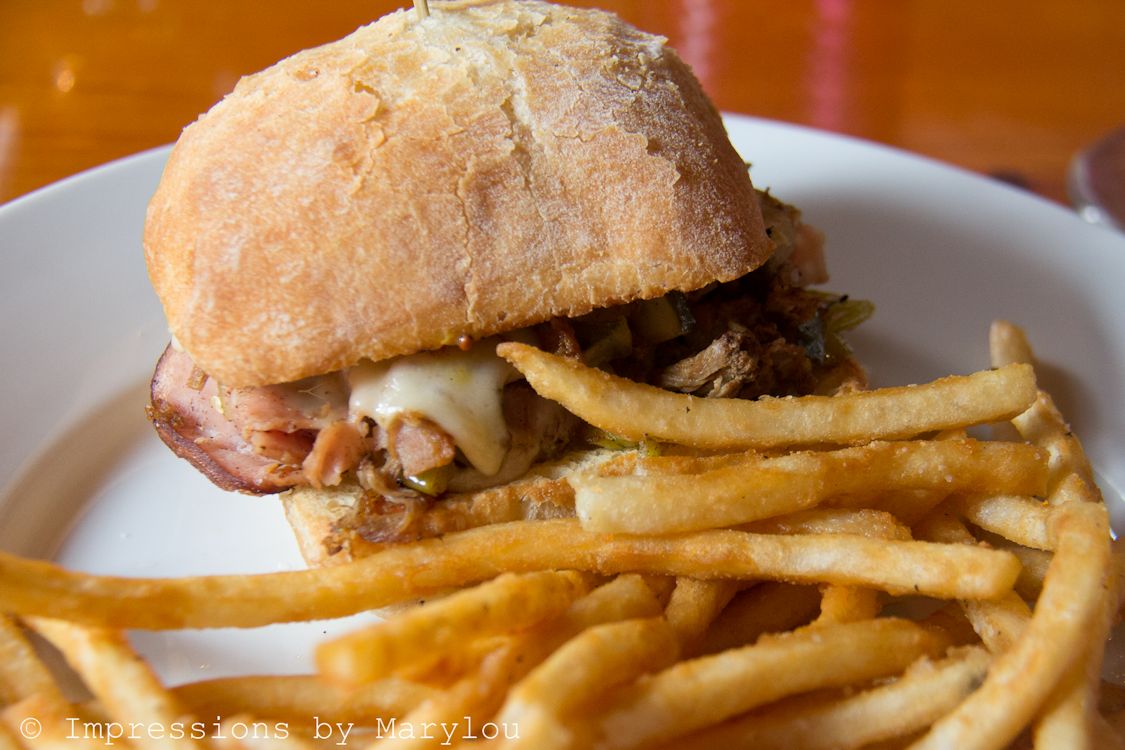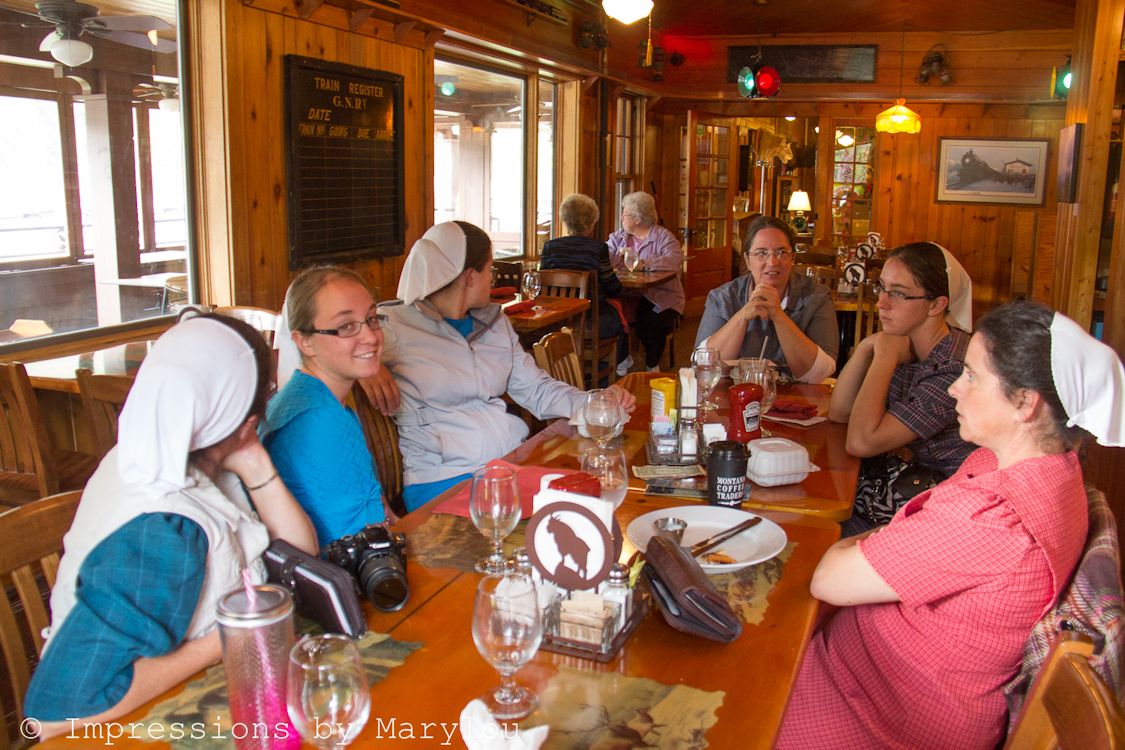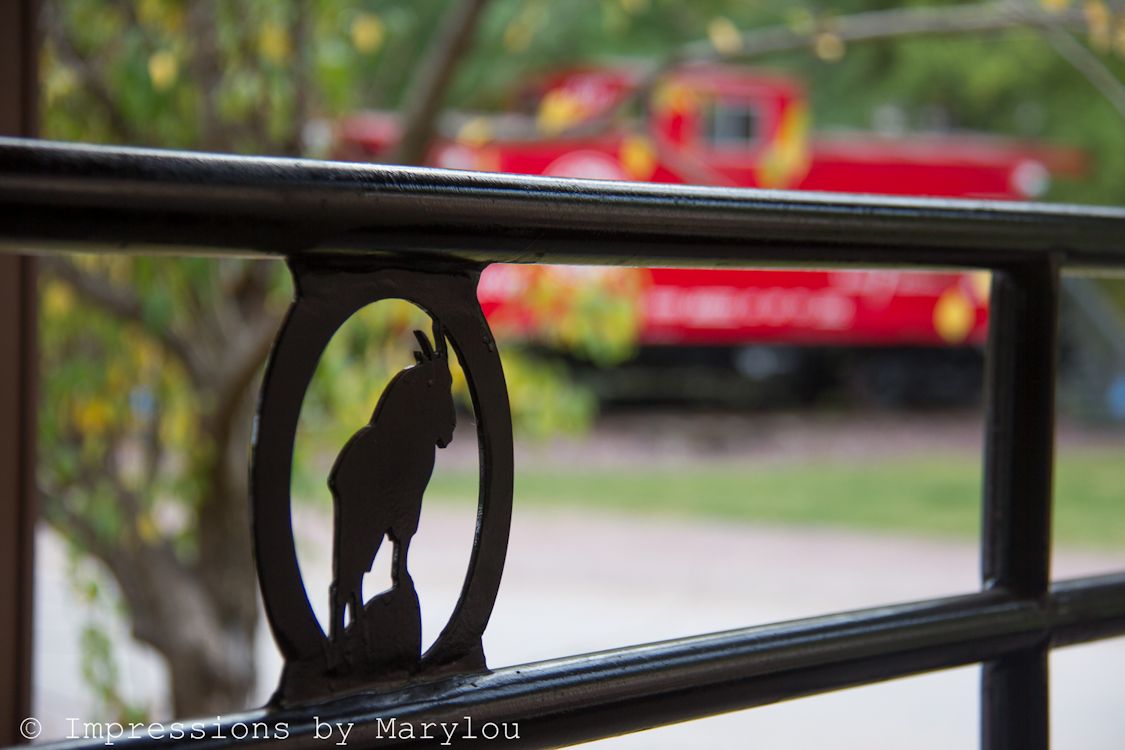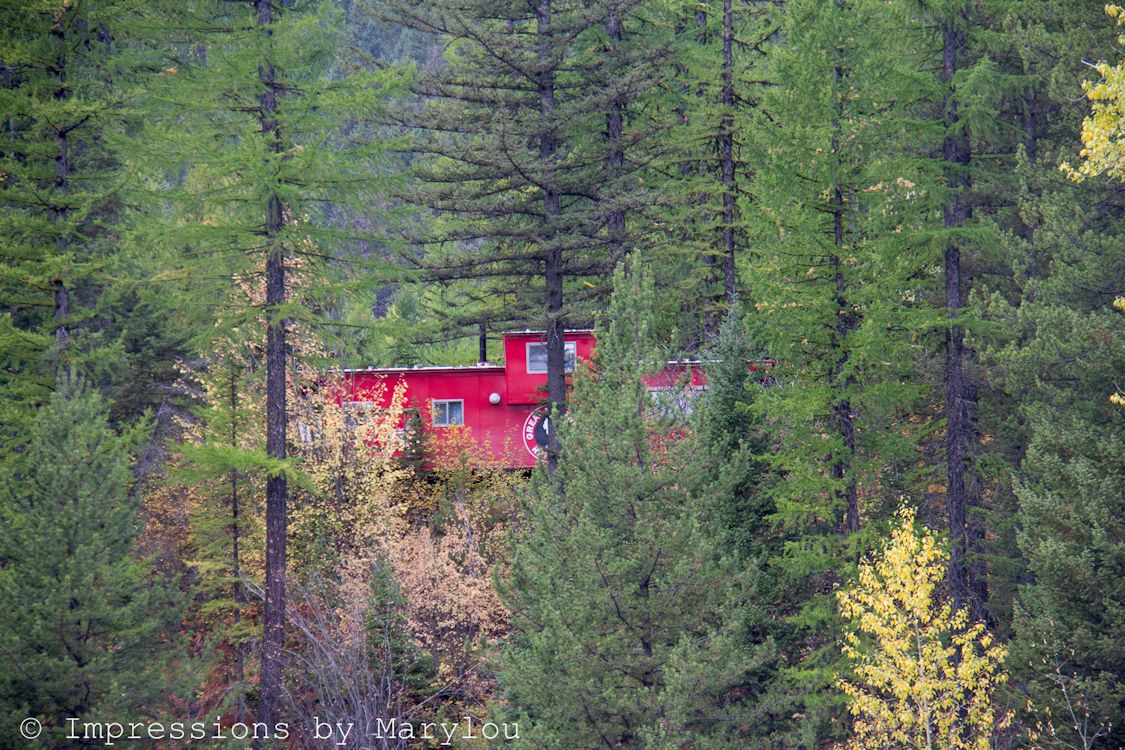 This is the locomotive we got to see.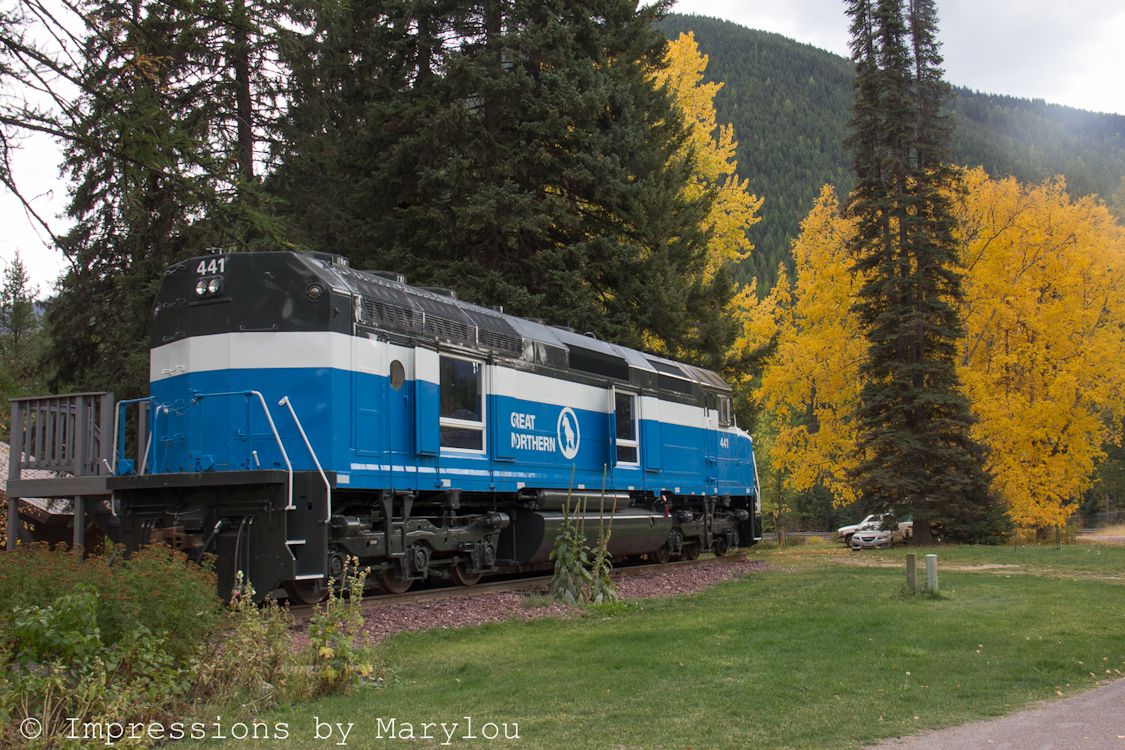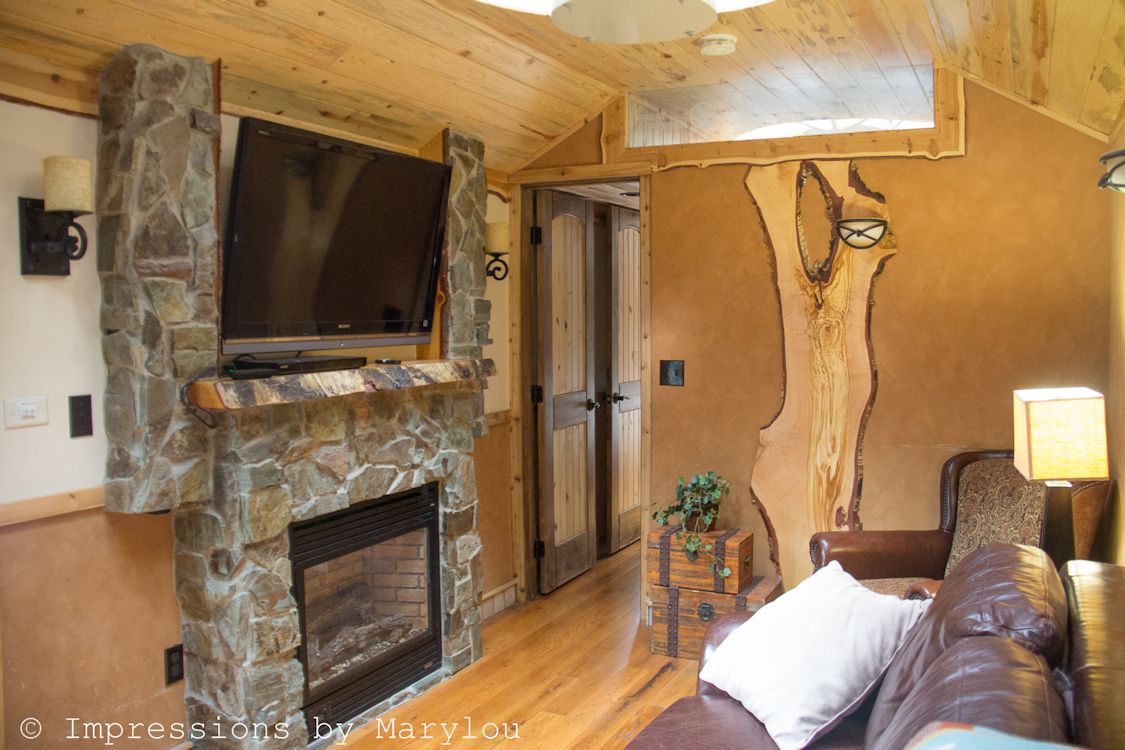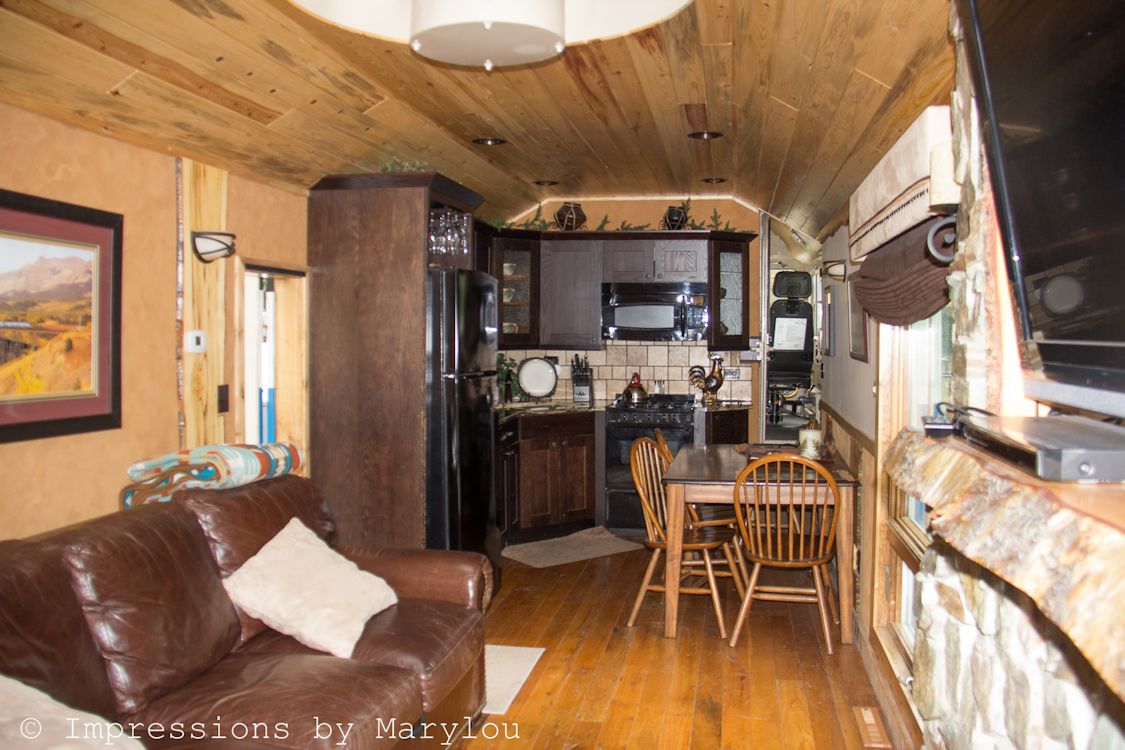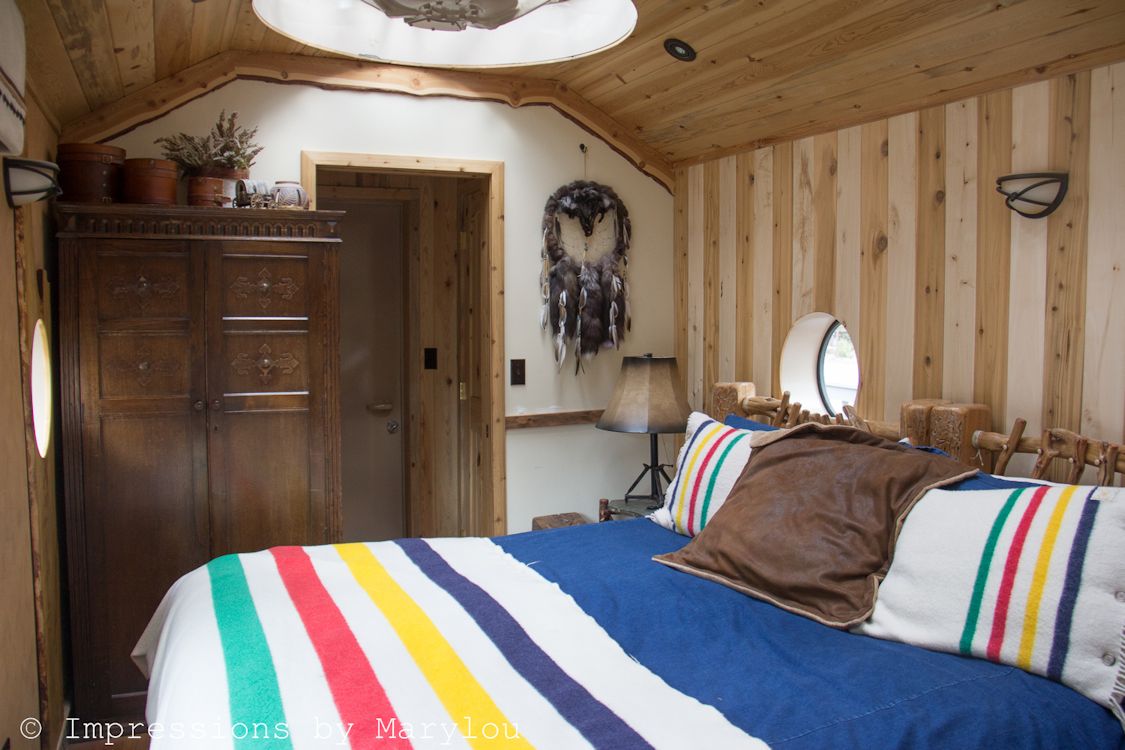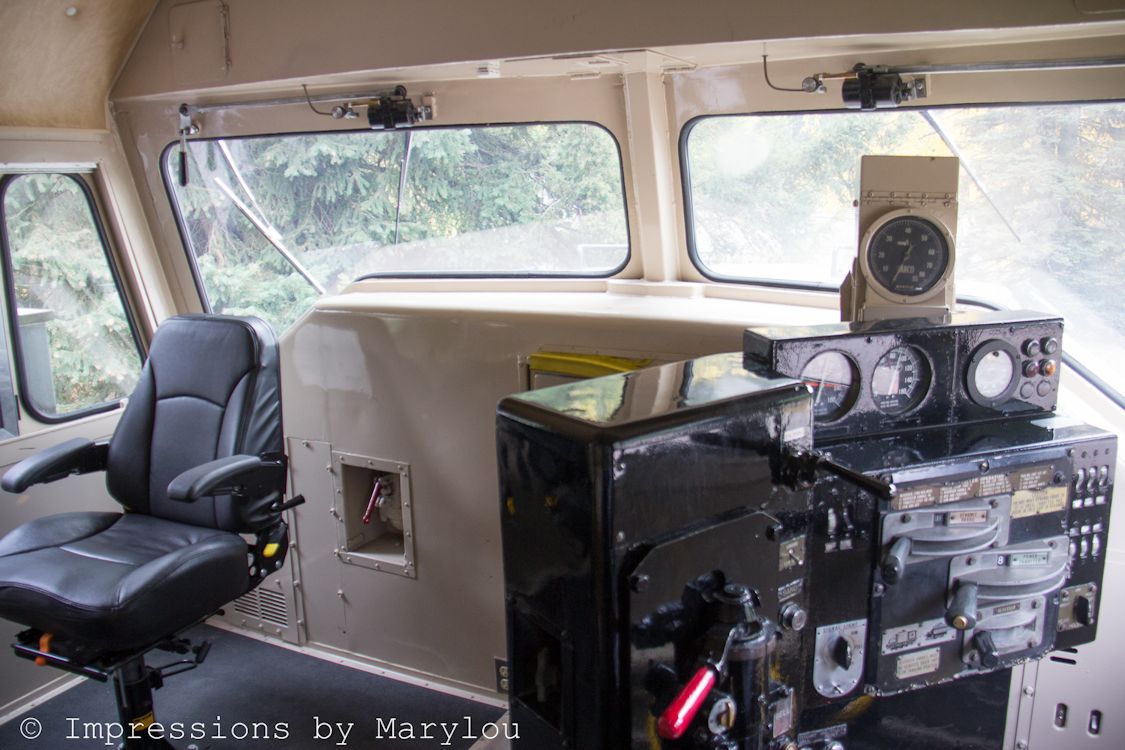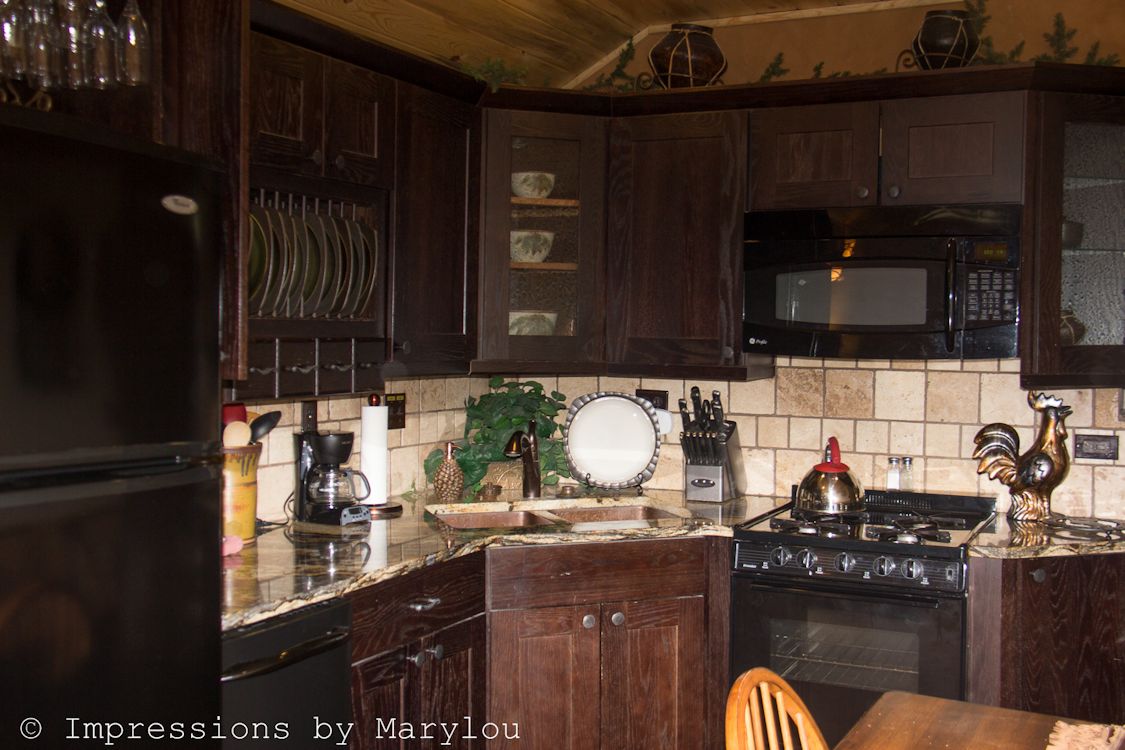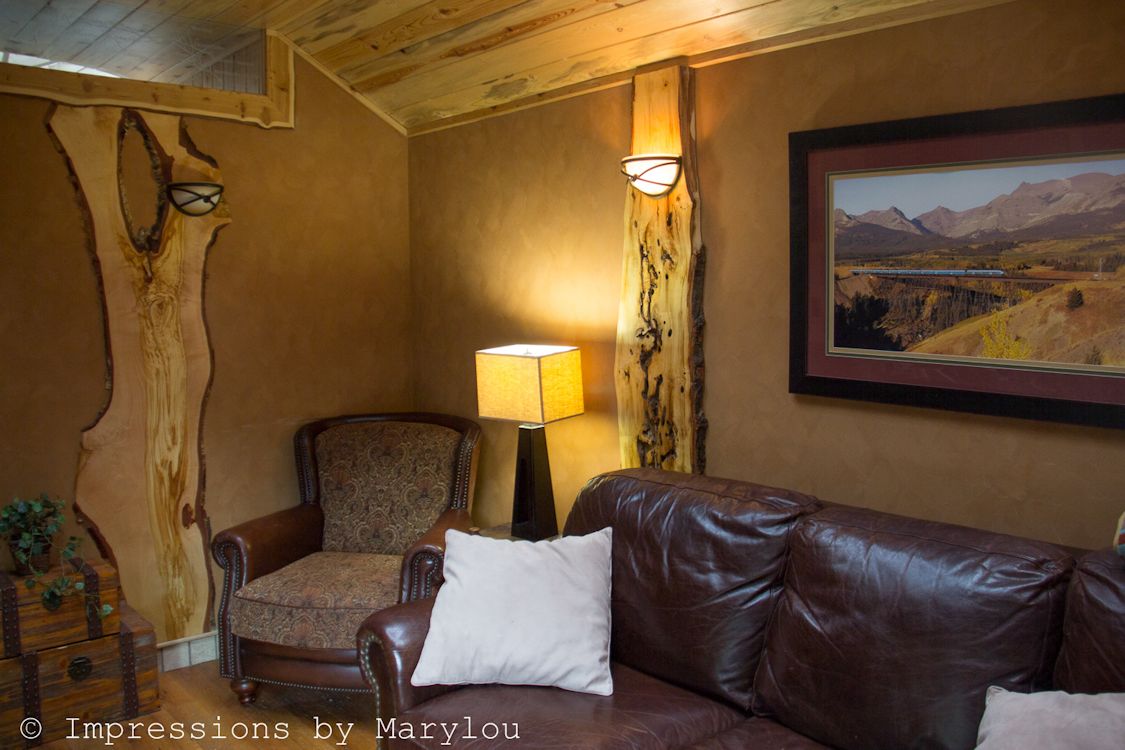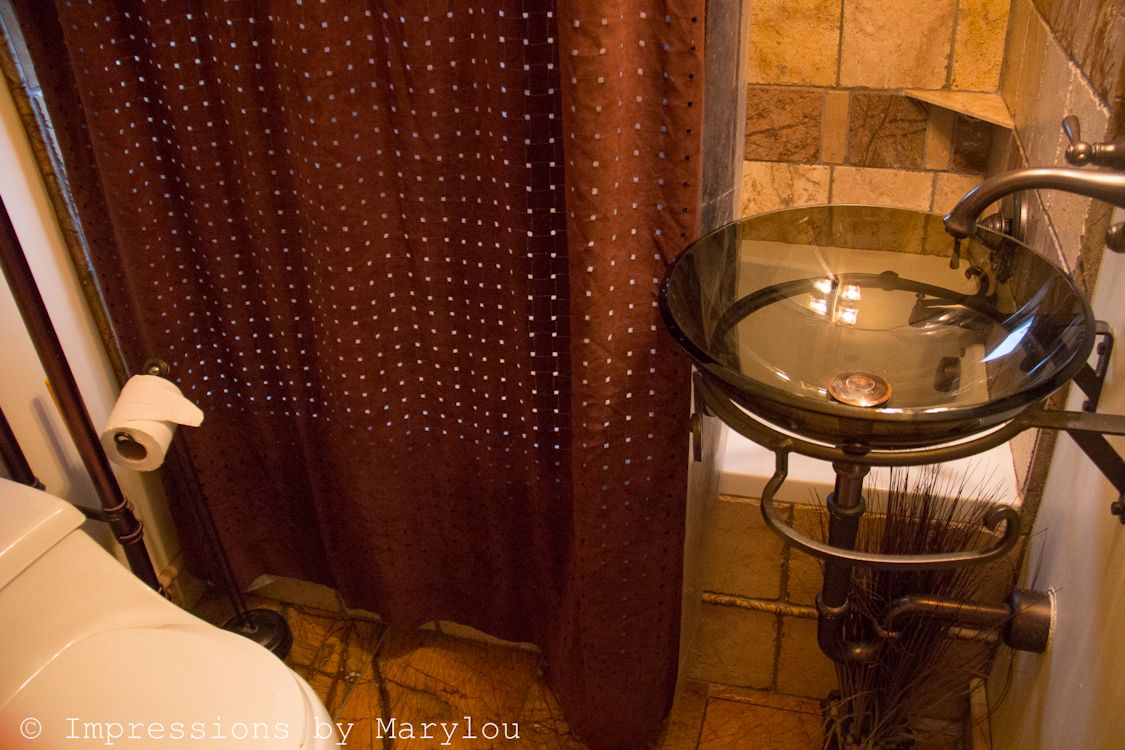 And so ended a great day in the mountains!