So after all that talk about travel in the fall in years past, you were probably wondering if this would be there for a trip, weren't you? Yeah, you probably weren't. But either way, we did take a vacation in the fall, once more. It's been a tough 18 months, from losing Daddy very quickly and unexpectedly and then barely 5 months later hearing the word cancer that can turn your life upsidedown even further. Where the shortness of life had already been pressed on my mind, it was pounded. So this summer when treatment was over and a clean bill of health was given, we began planning a vacation. It's been years since we visited our cousins in Montana so that was our destination, plus a dear friend who lives in a different part of Montana, but close enough to include in our week. Thanks to air miles, our flight was free!
We flew into Great Falls, about a half-hour from where our cousins live. We took a scenic route via Seattle, this took us over the mountains twice and I love seeing interesting places from the air.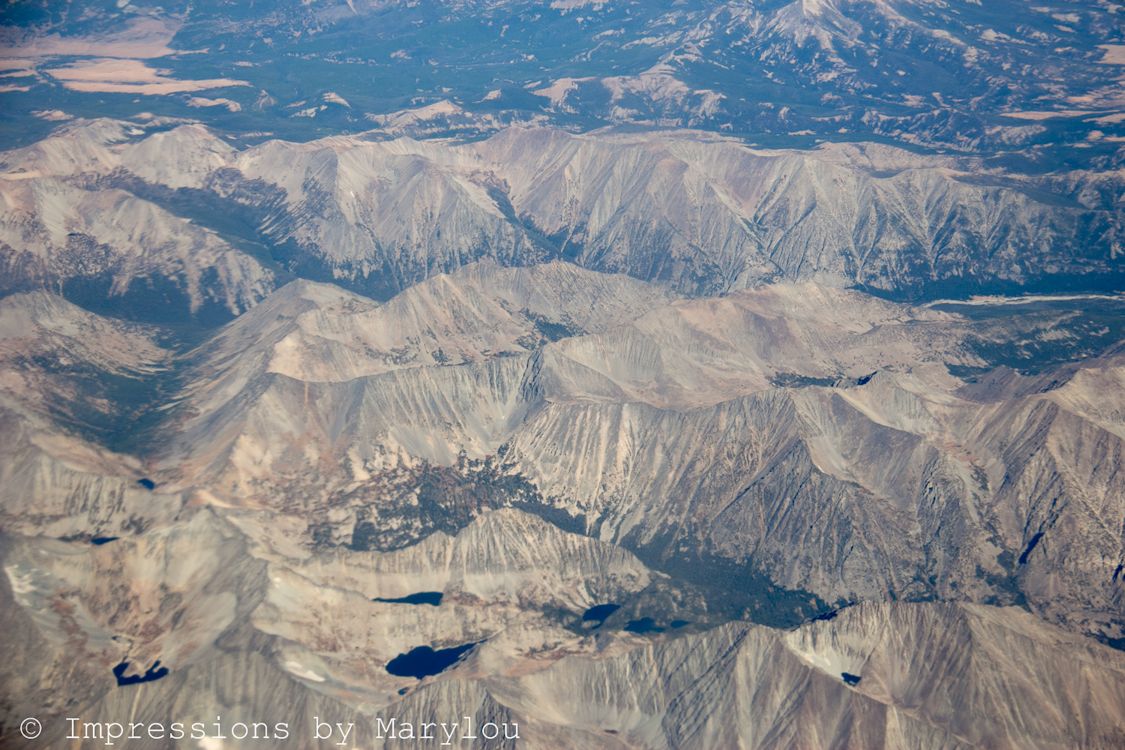 There's no way to tell how tall these mountains really are!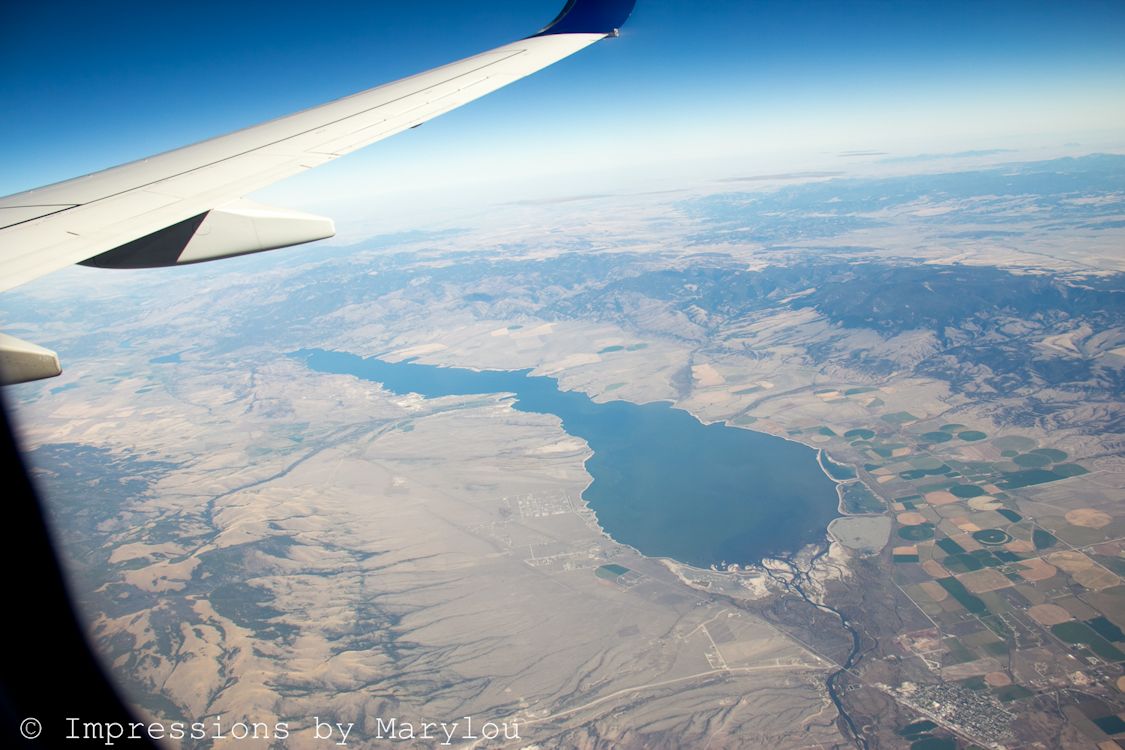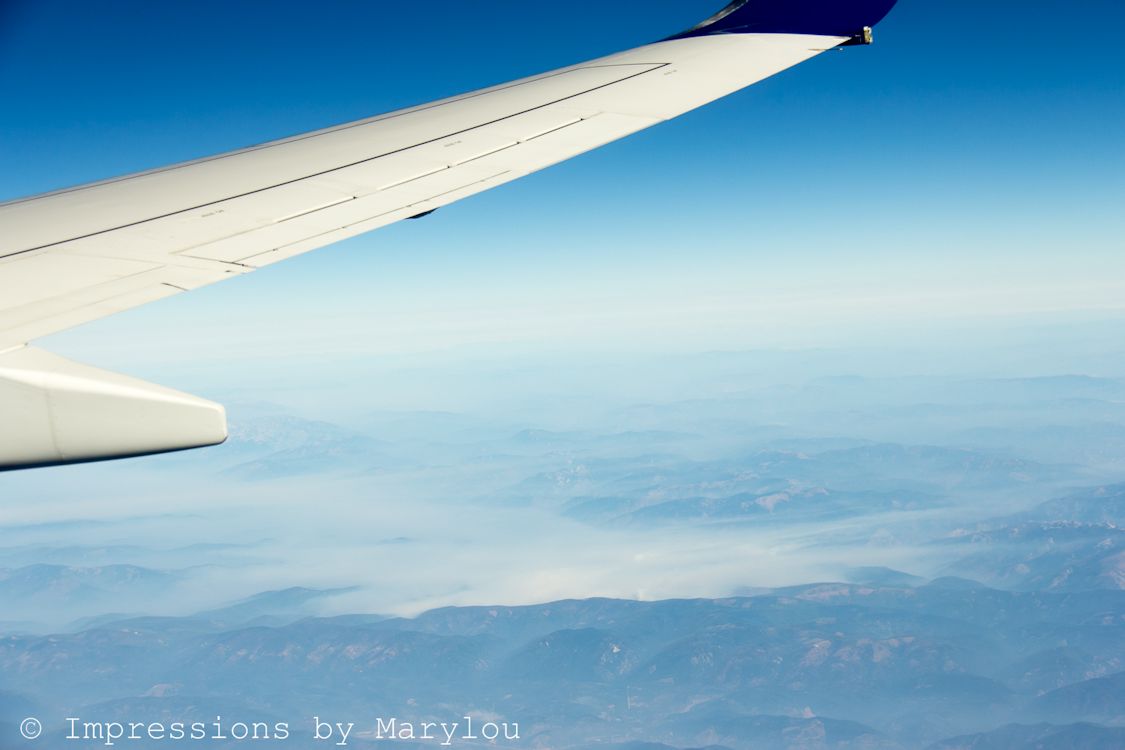 Western Montana had quite a few fires. Here the smoke is quite visible.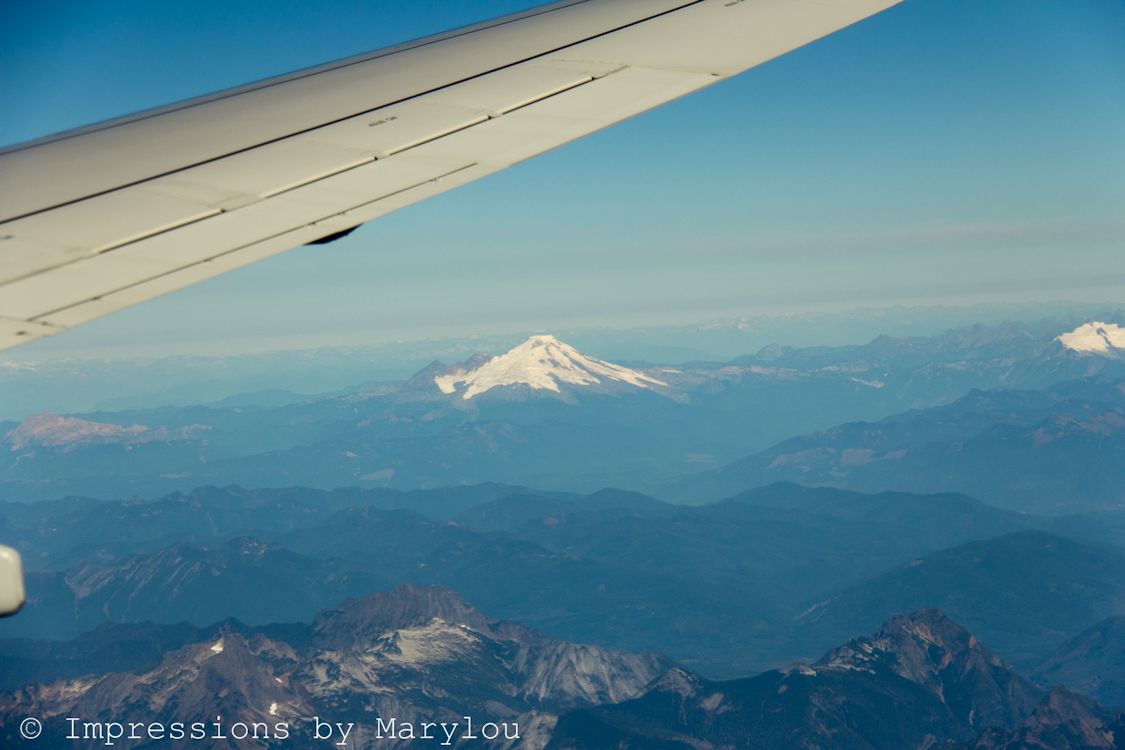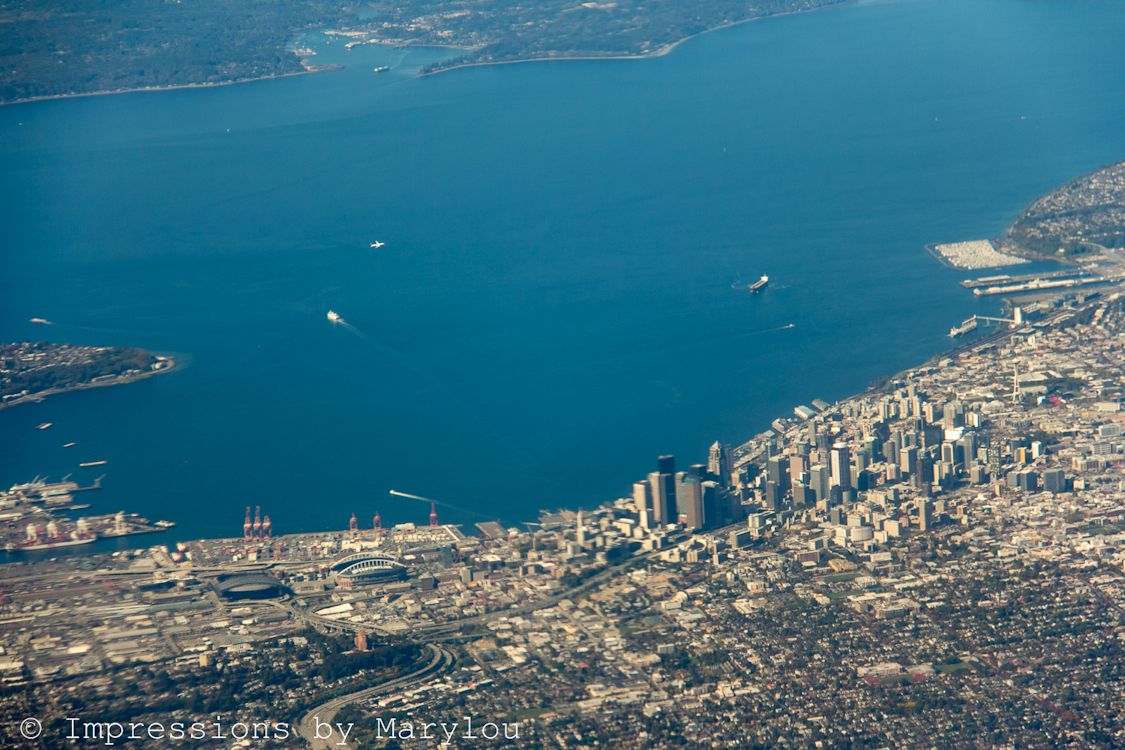 It's hard to think of Seattle without thinking of fish and chips. We were there in 2008. I thought I had blogged out our delightful week in Washington but now I can't anything in the archives. Anyway there's this fish and chip truck in Victoria down by the water in front of the Empress and they had the most amazing fish and chips. I think they're still there because a friend went through there recently and said they had some food from a little similar place. So, while we were at the Seattle airport my sister dashed to the food court and found a restaurant selling the desired food. The downside was that we had to board sooner than we thought and she carried the fish and chips onto the very small plane! Yes, we were THOSE travelers! Kind of like the time Christy and I were traveling back from a wedding shoot in Alberta and we carried Italian food onto the plane. Garlic, anyone!? 🙂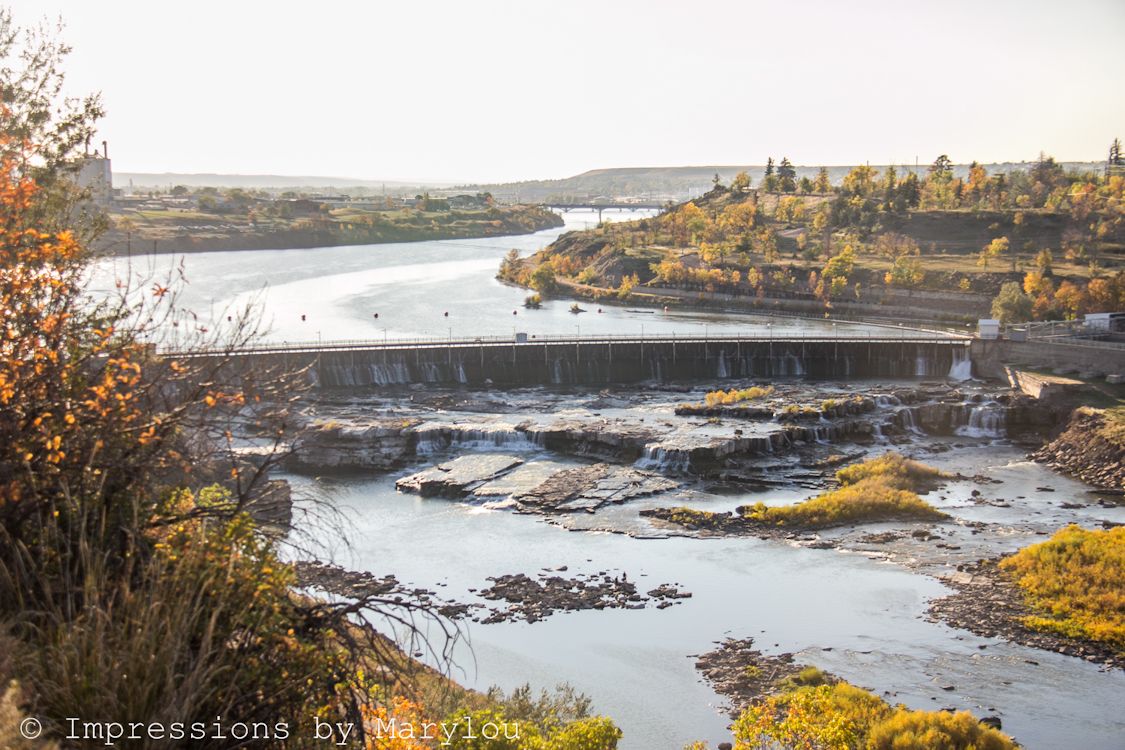 The weather was deliciously low-humidity! Our September had been slightly cooler than usual so it wasn't quite the shock to get to 70s weather as some years may have been. We can still have 90s weather in October.
Our cousin Anne lives with her family on a ranch. We grew up with a large family on a farm so it was fun to enjoy a part of farm life again.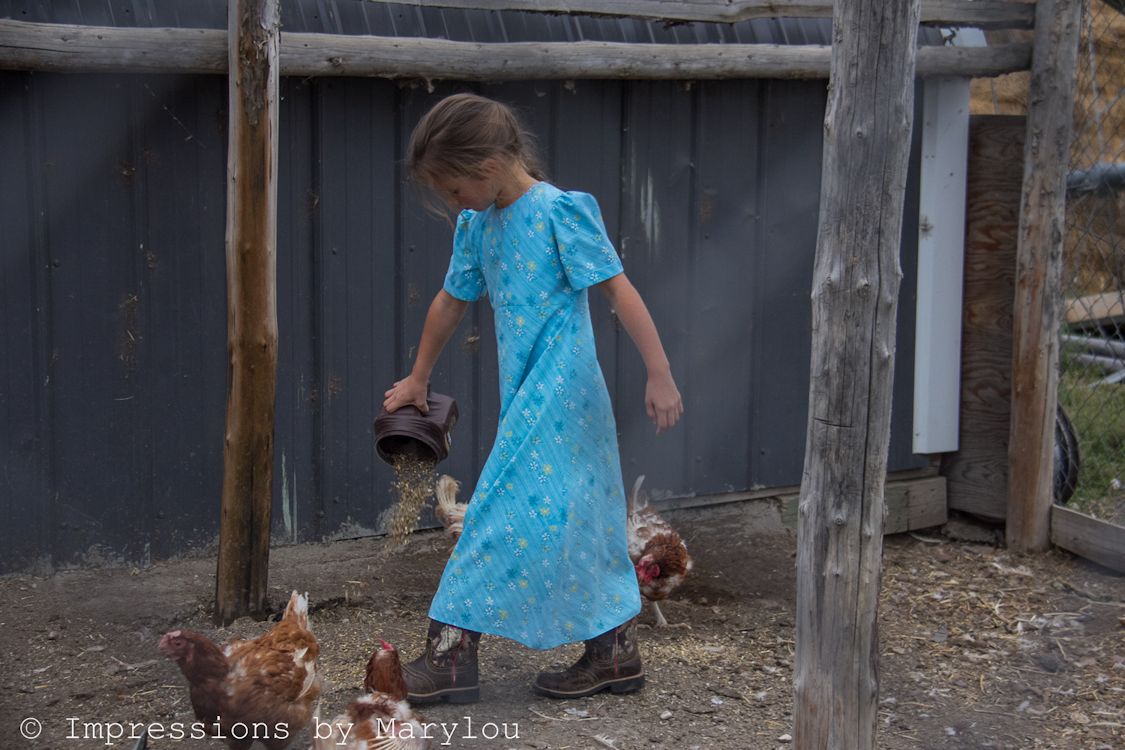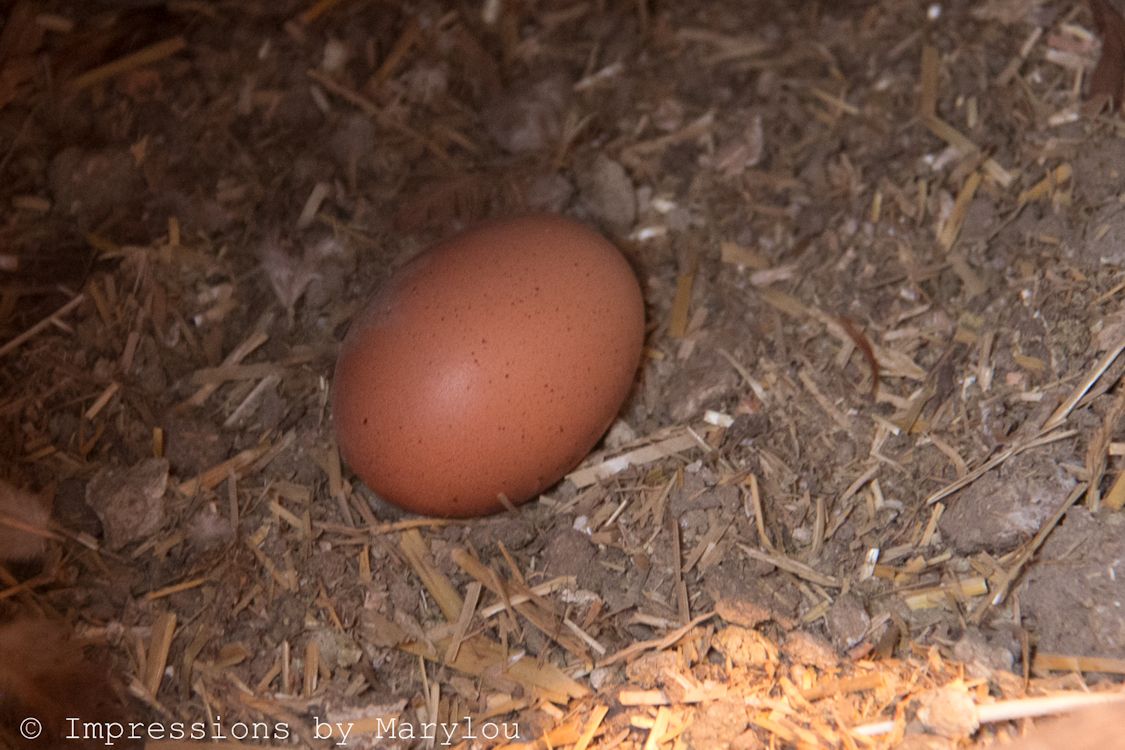 If you struggle to grow tomatoes like we do, you may want to avert your eyes and skip this next part to avoid garden rage. They were expecting a frost that weekend, the first hard one of the fall so we collected the tomatoes for Anne.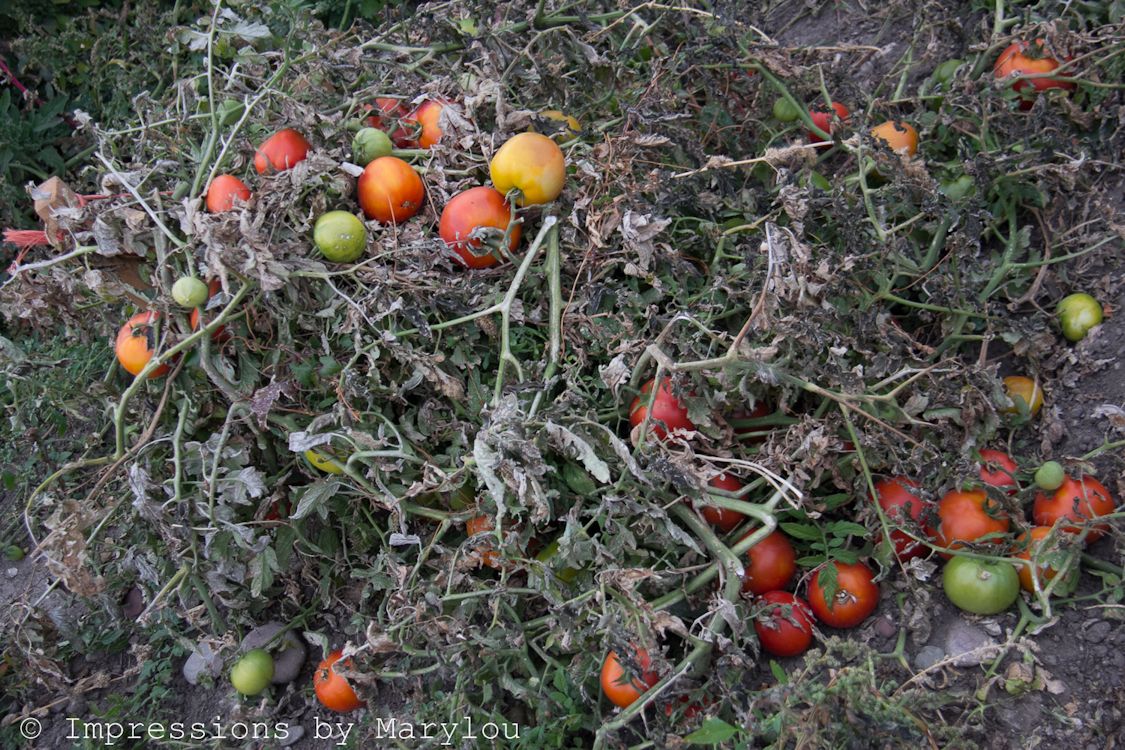 The plants might look like toast but each plant still had several dozen tomatoes on them. They only get about 12″ of rain a year so everything has to be watered. This is the 4th picking like this for these plants!! I told you it might make you mad!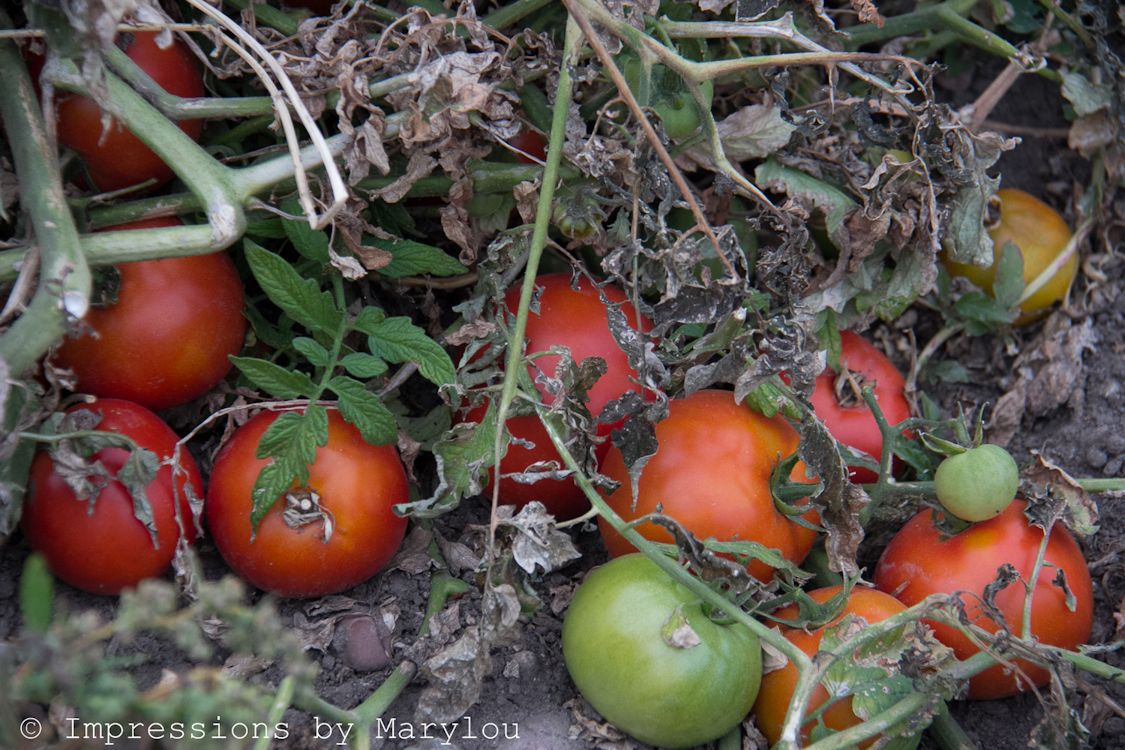 She probably had 4 bushels of green and ripe tomatoes when we were finished! And enjoyed them several meals while were there!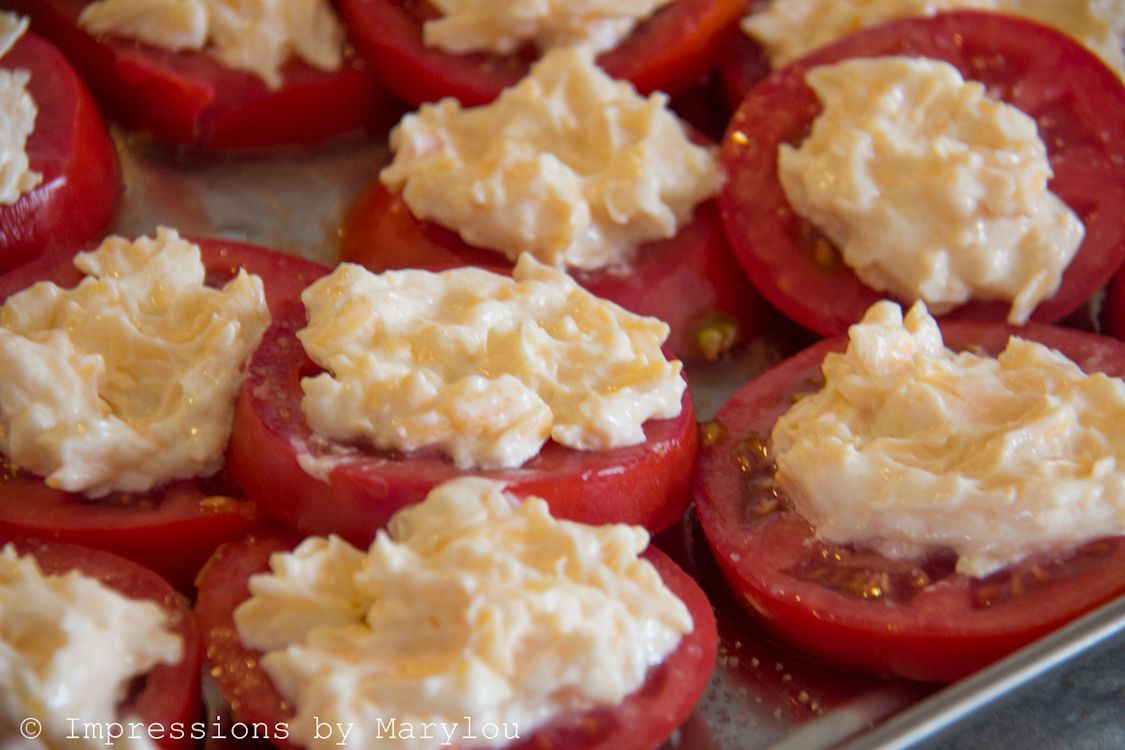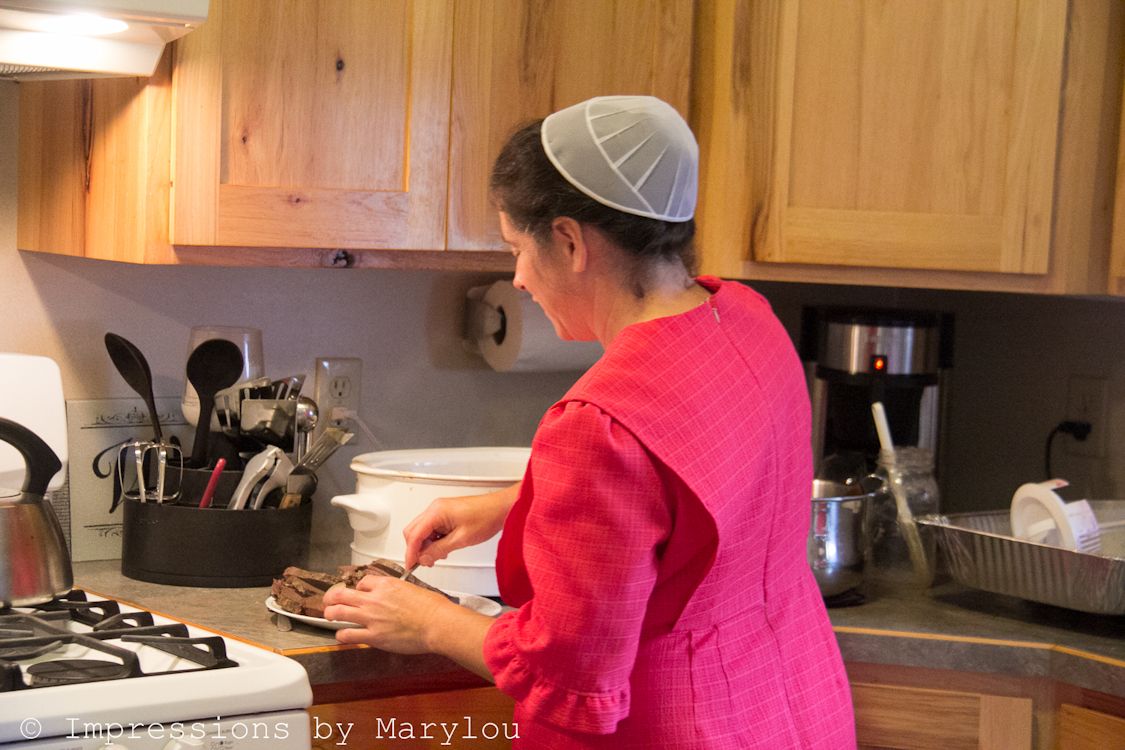 We also enjoyed an elk roast for Sunday dinner, as well as other delicious meals!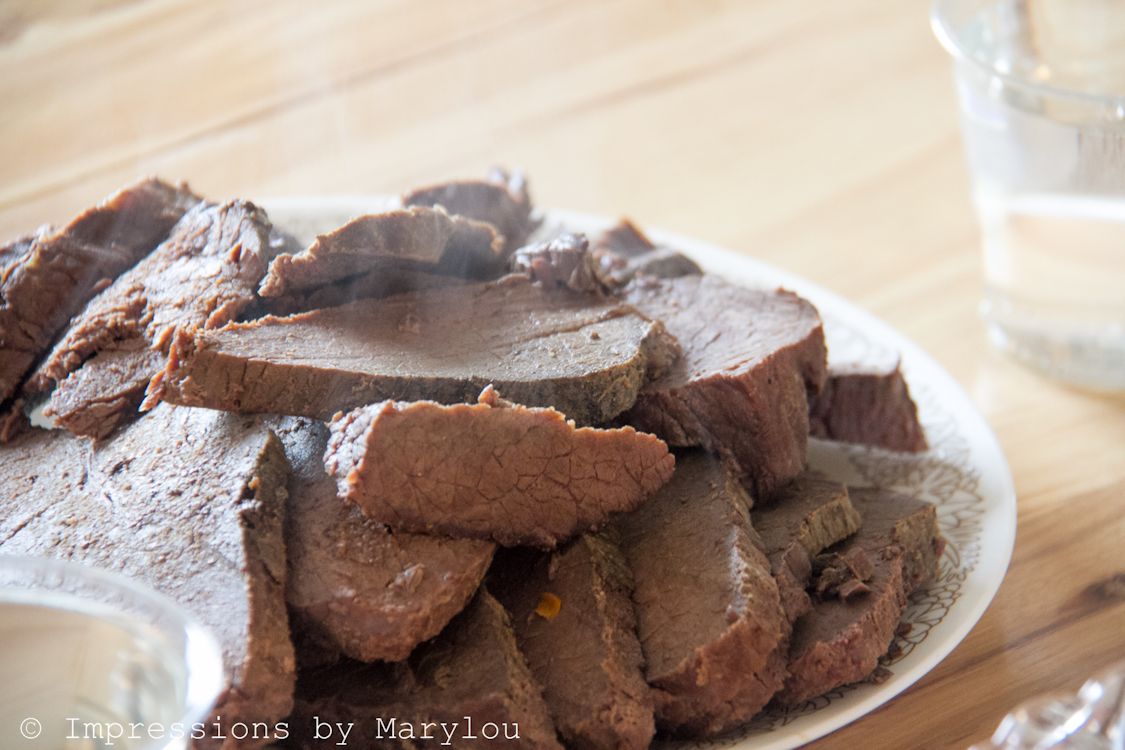 She has some functional antiques which I love, including this butter churn which finished up the job after the Bosch mixer didn't quite get it turned to butter.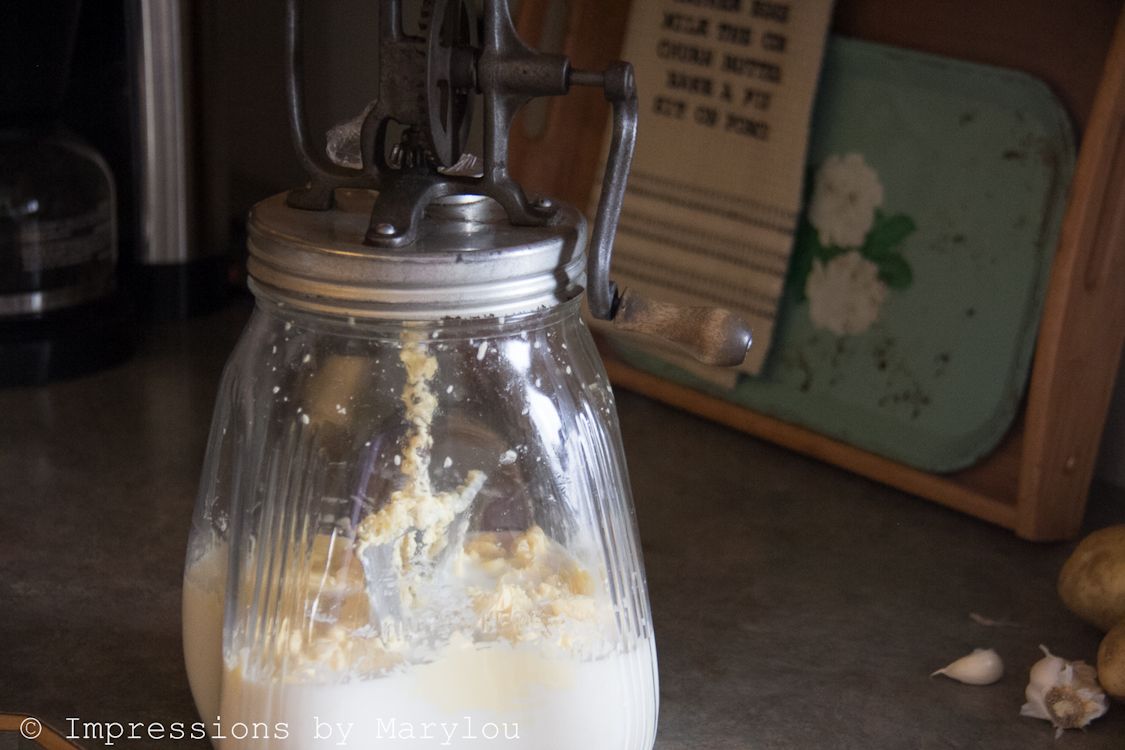 Coming back from a day of checking on the cows: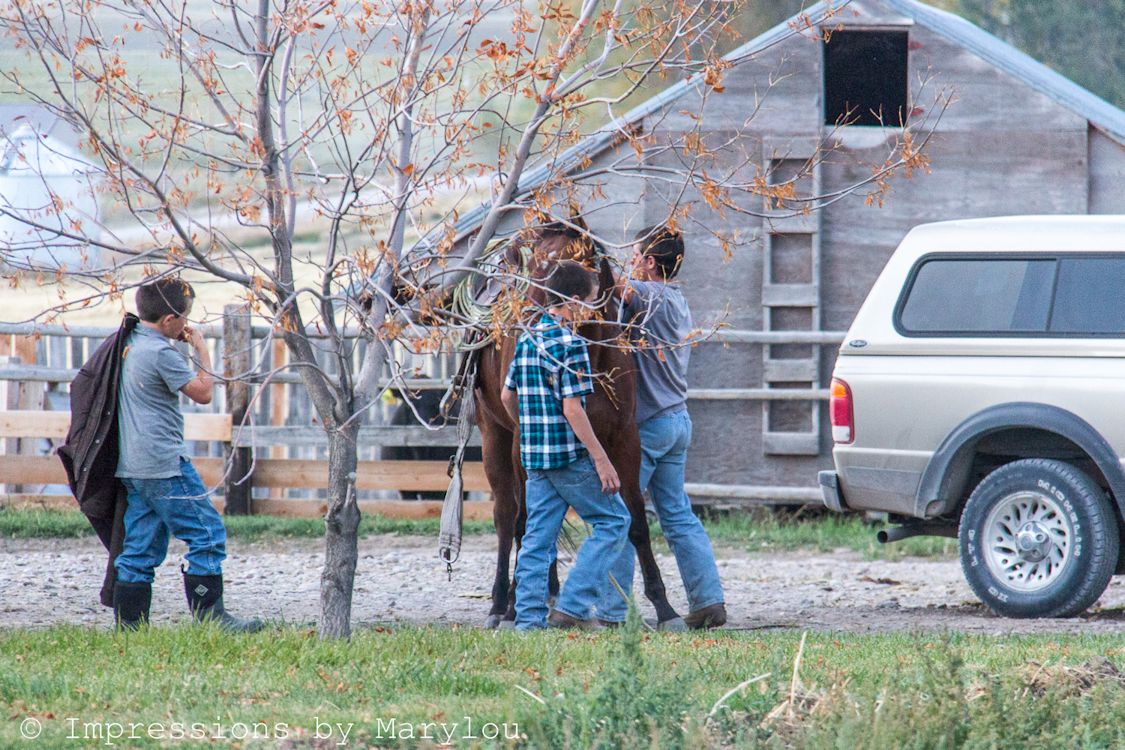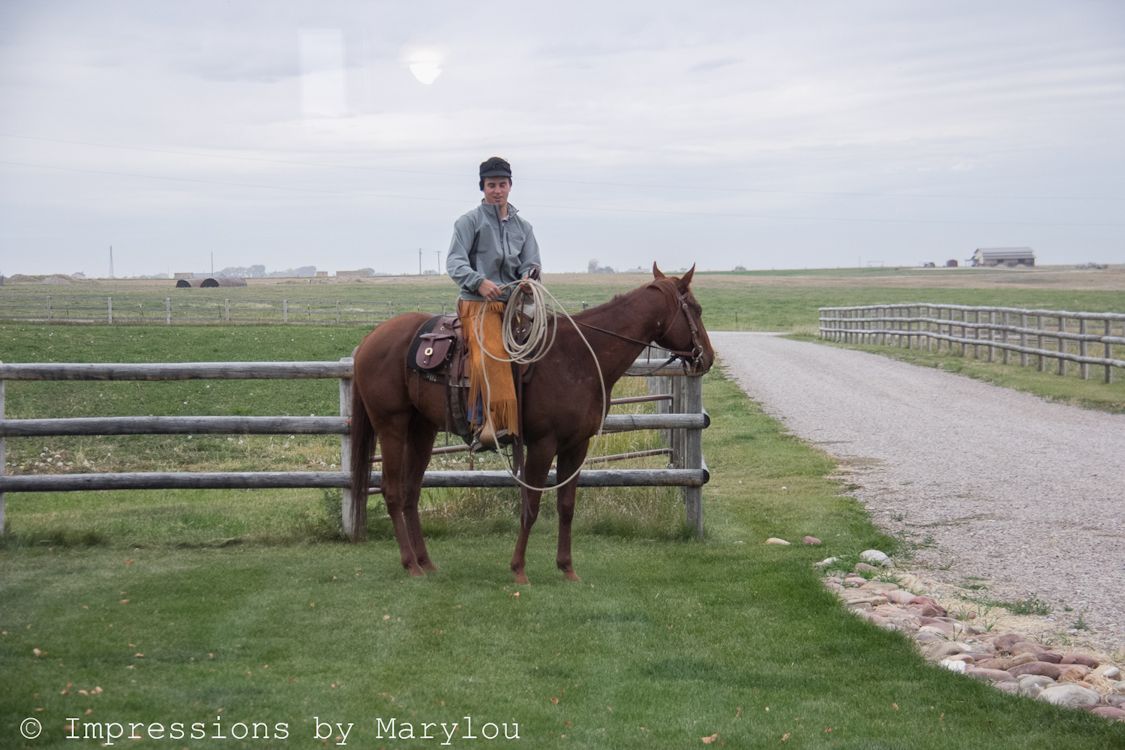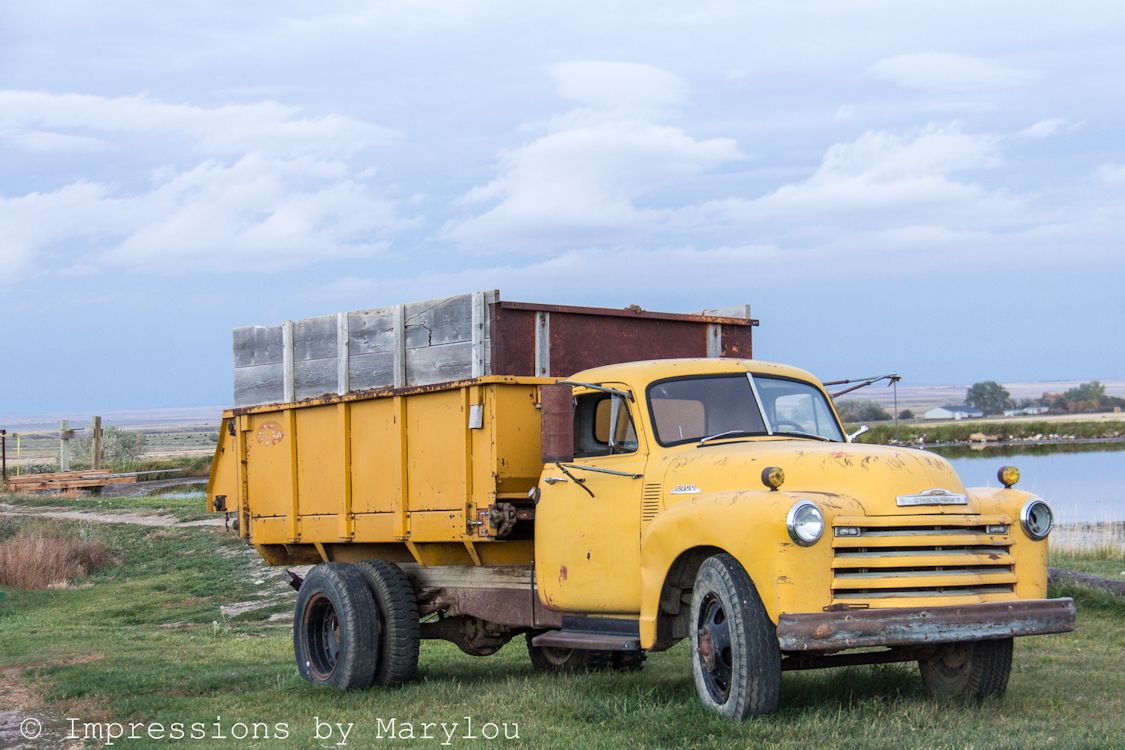 I love this old yellow dumptruck!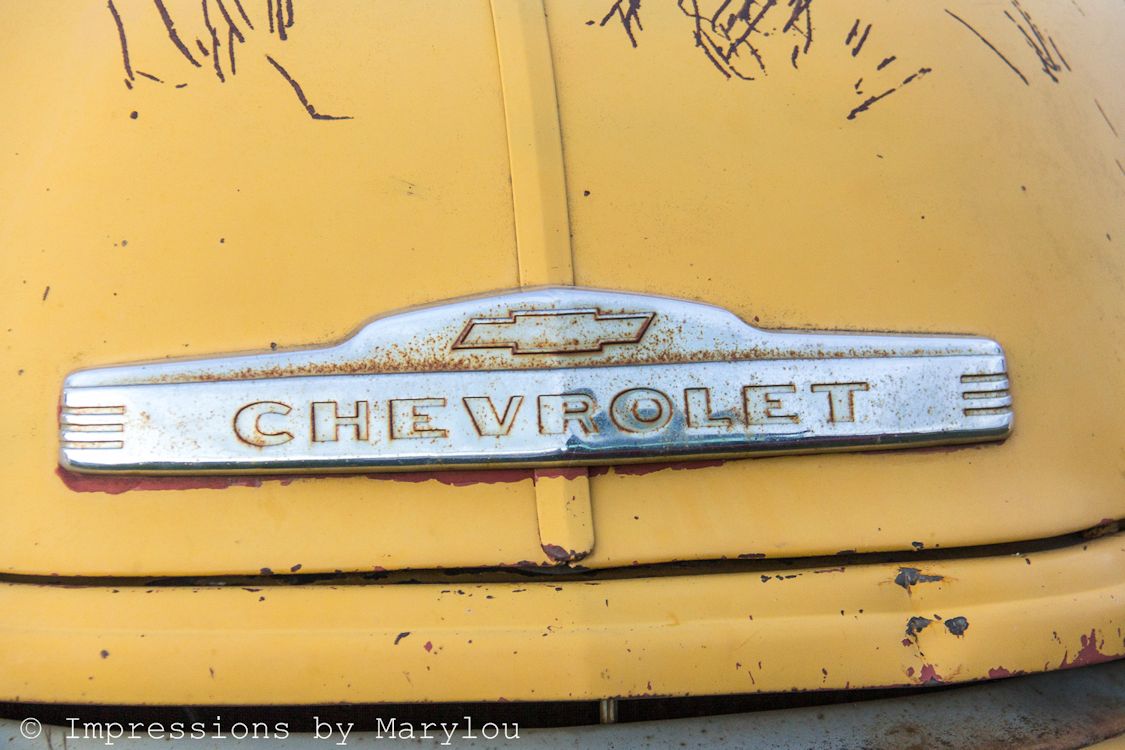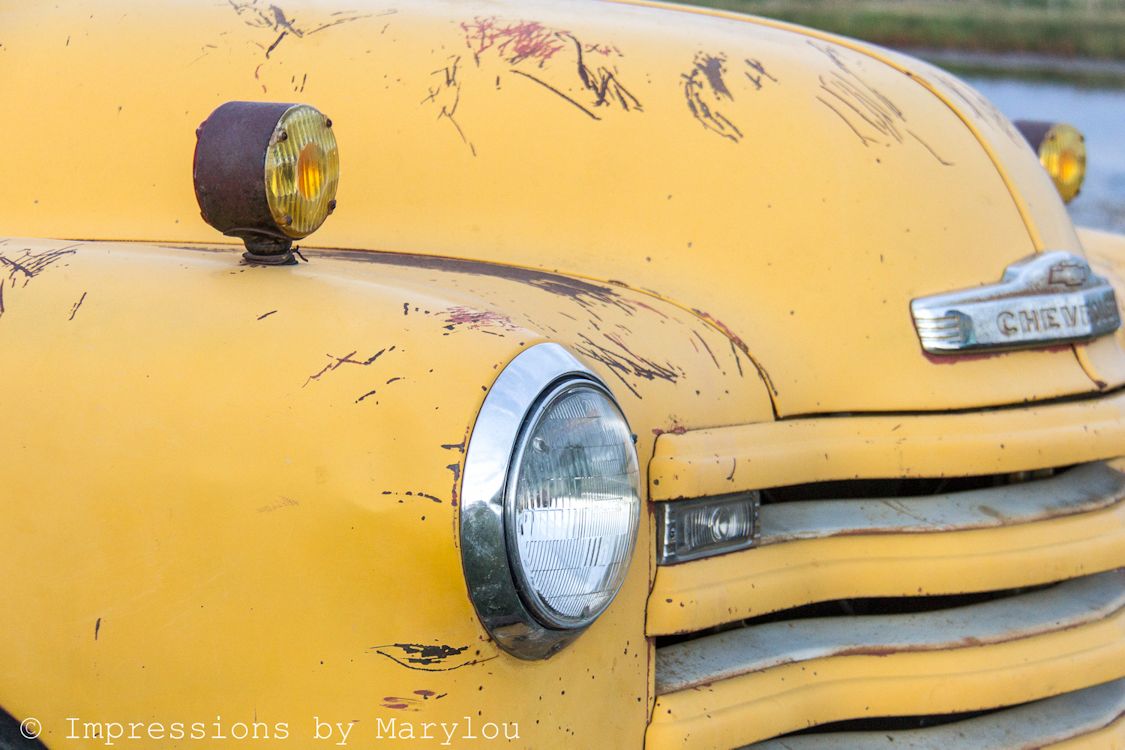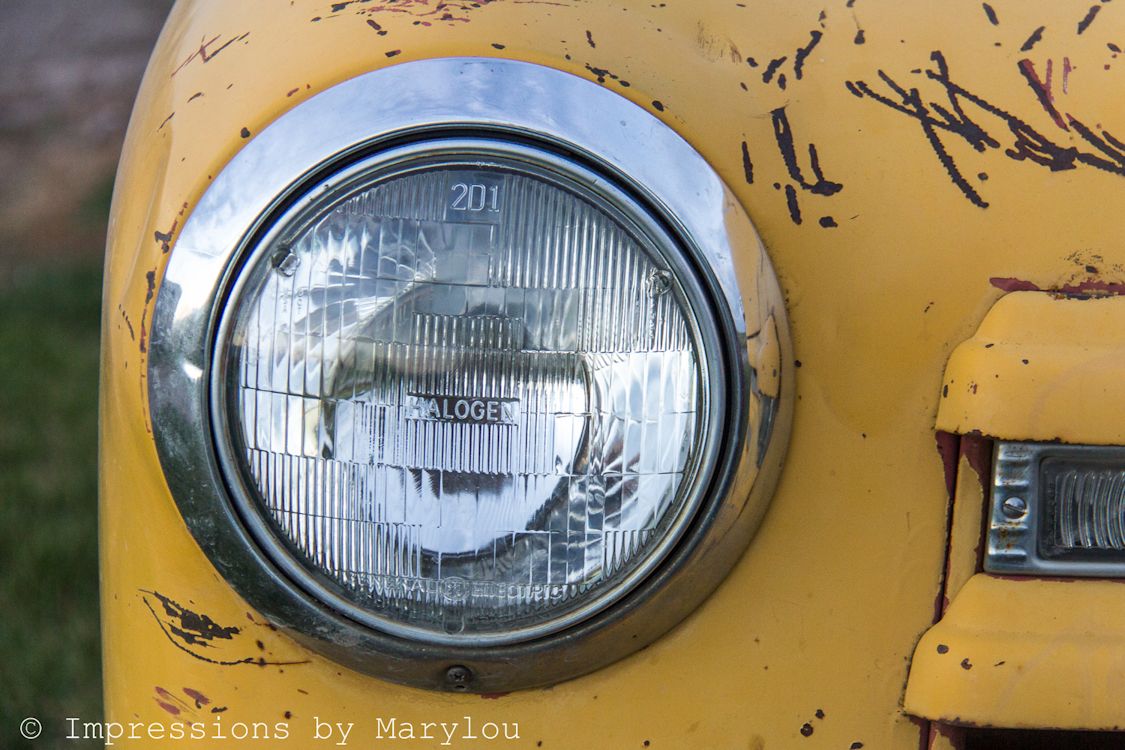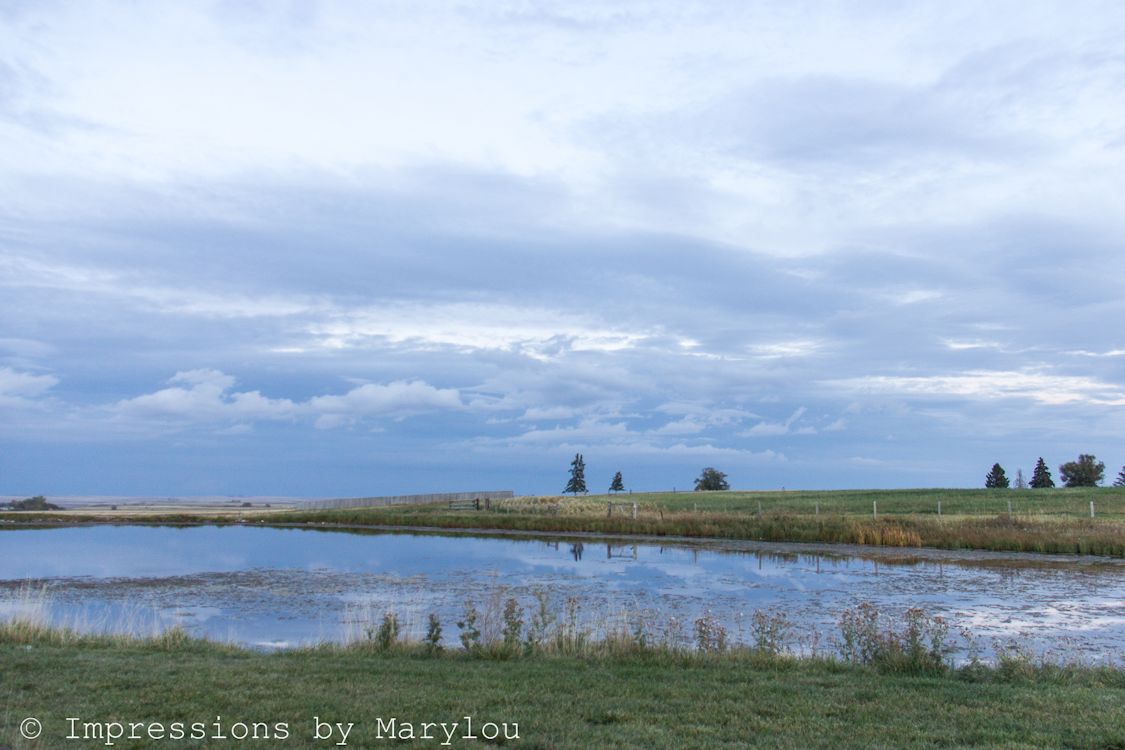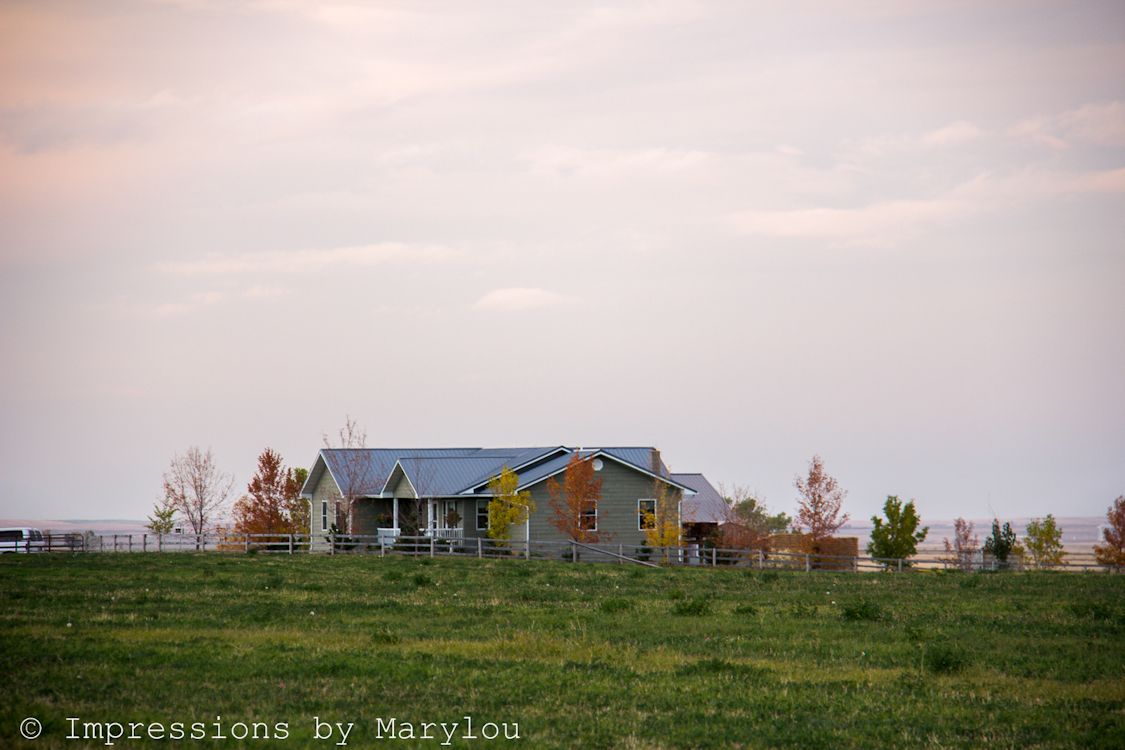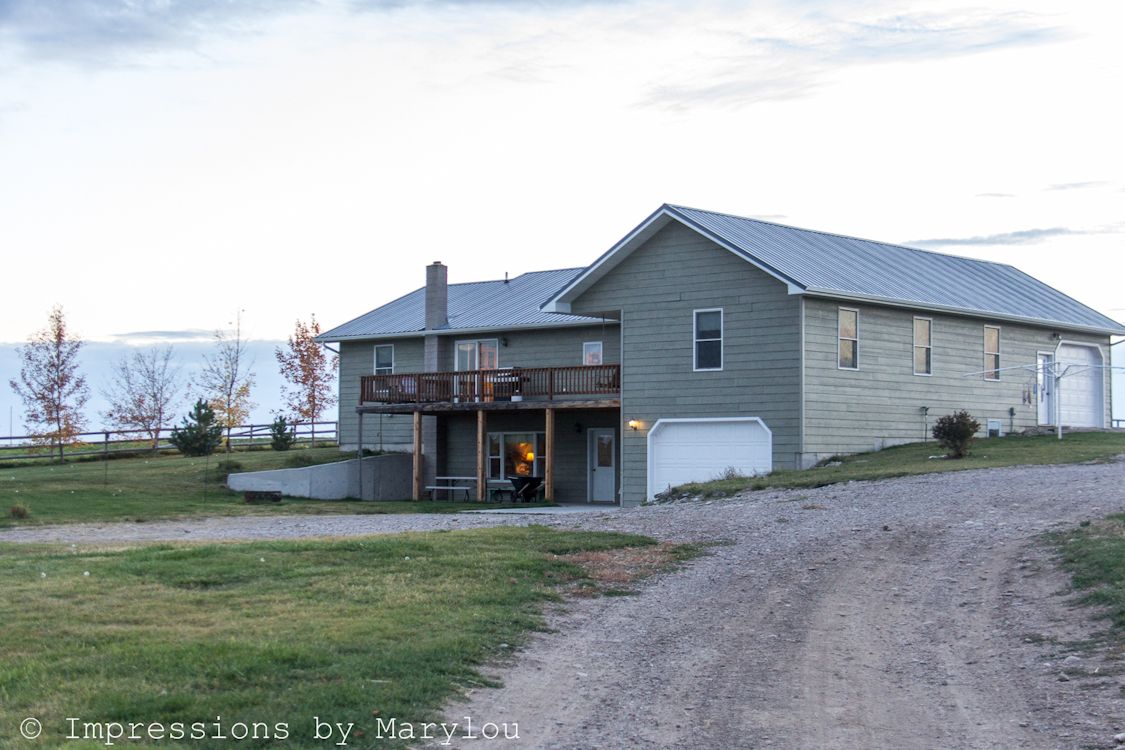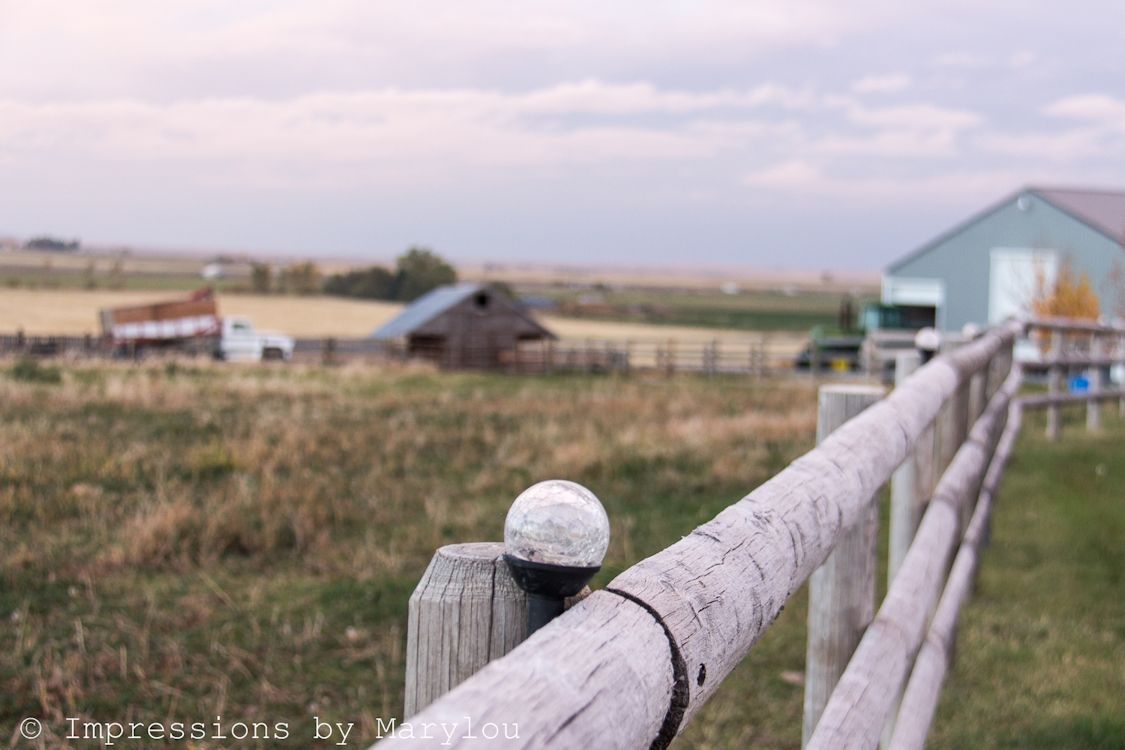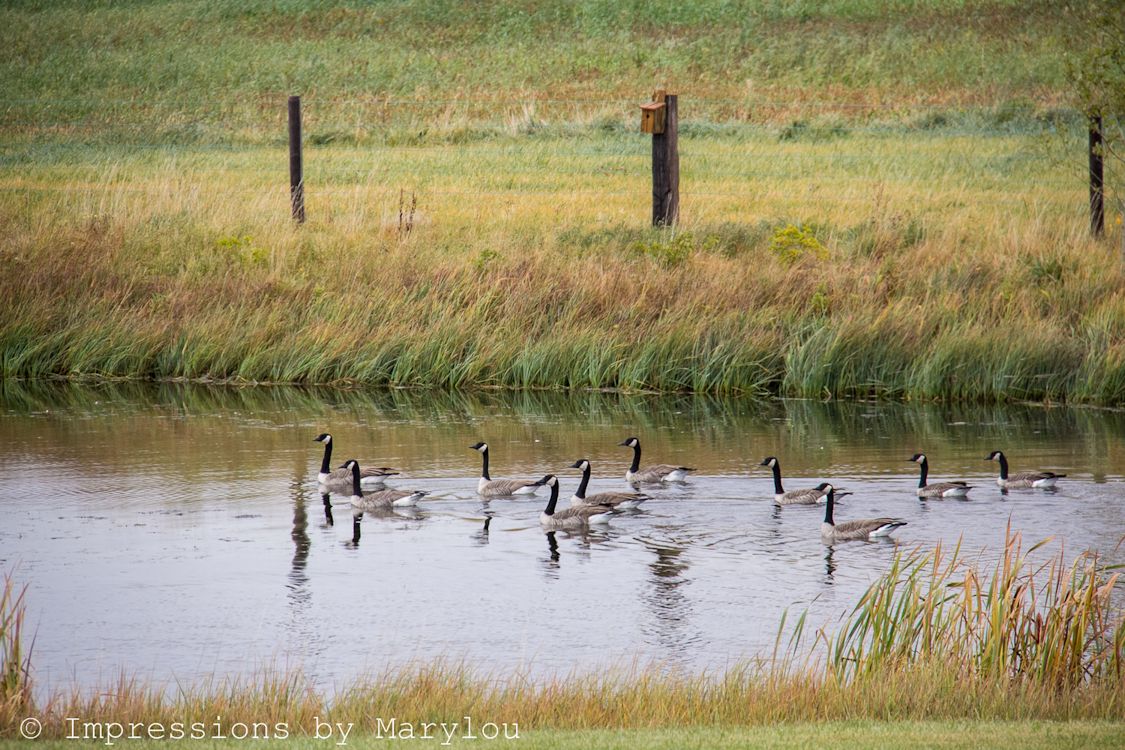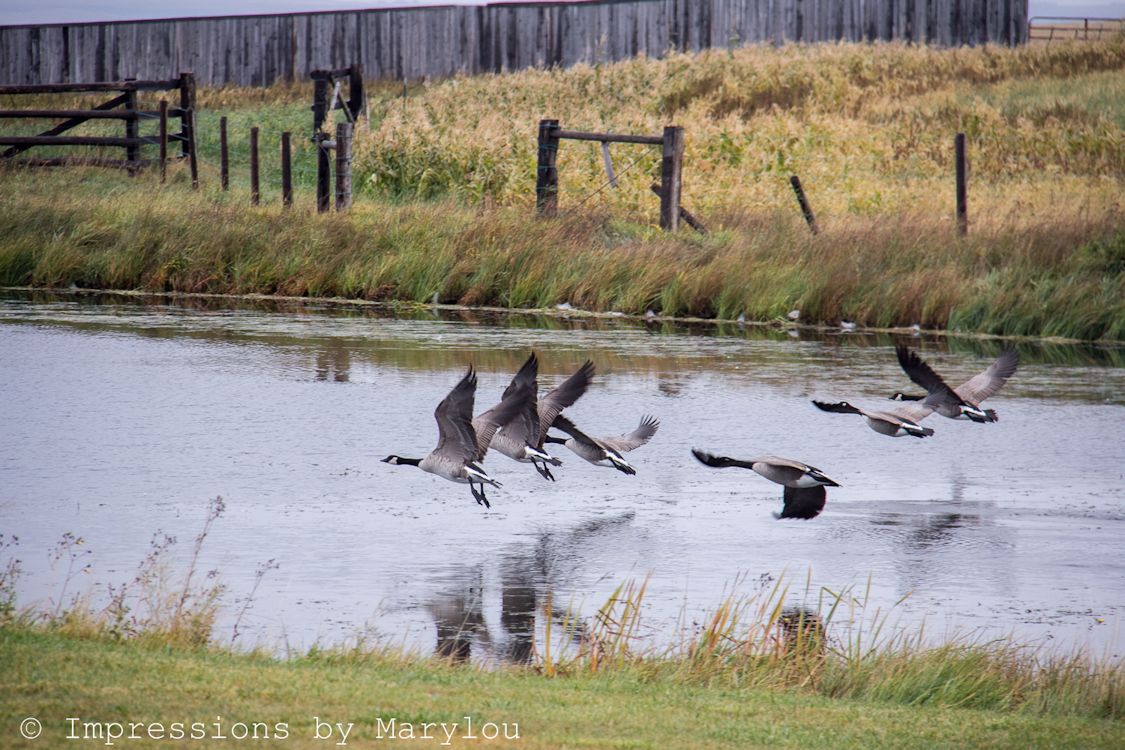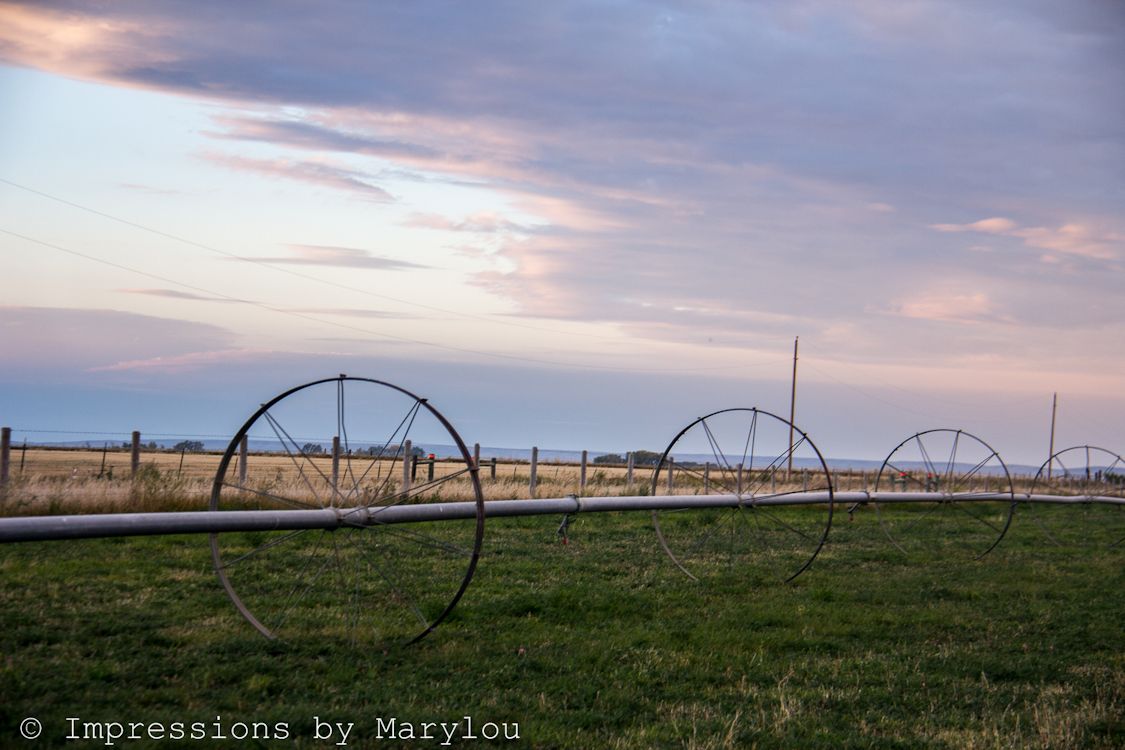 We had beautiful, mild weather most of the time we were there but on Saturday it turned windy and cold and rainy. Eventually it turned to snow, although it wasn't cold enough for it really stick.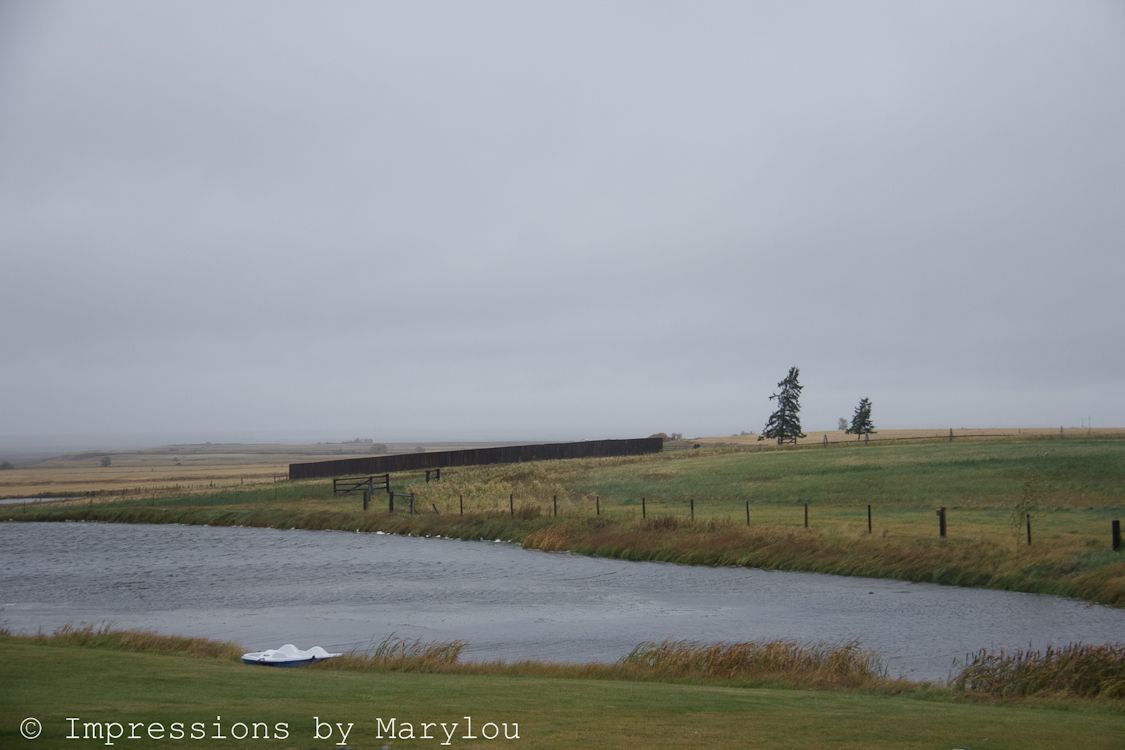 My cousin Carol and her daughters were going to host a tea party for us outside but the weather ruled that out. They had an amazing tea party/luncheon prepared for us!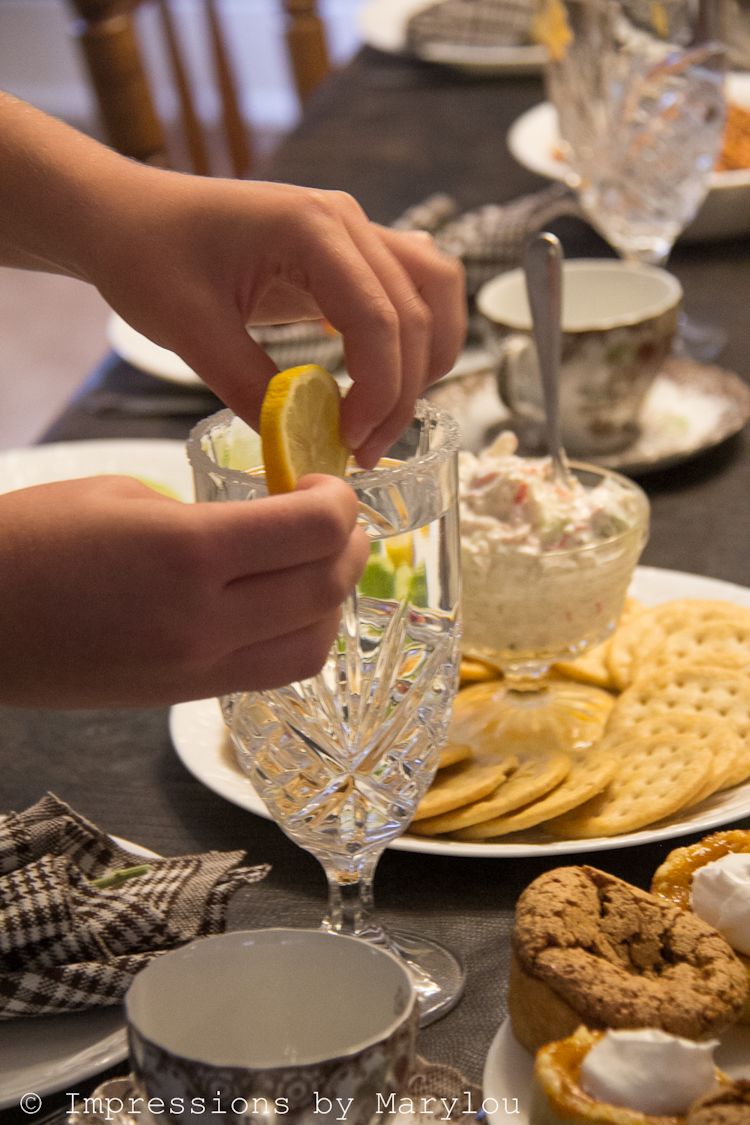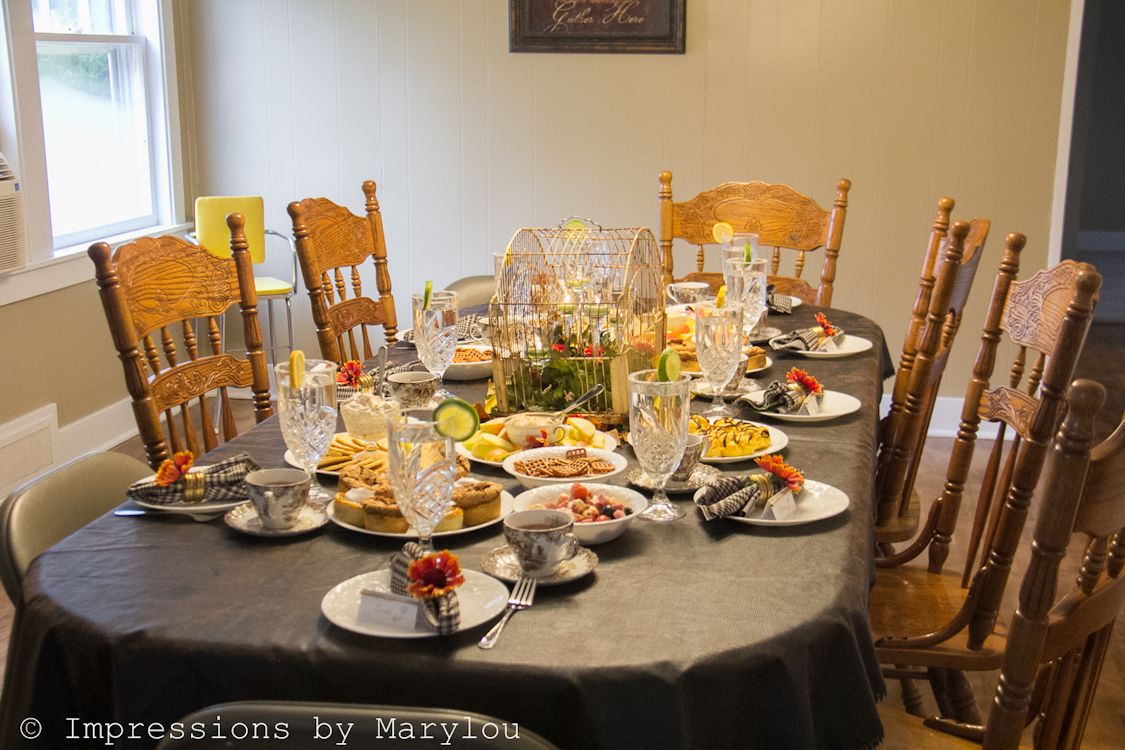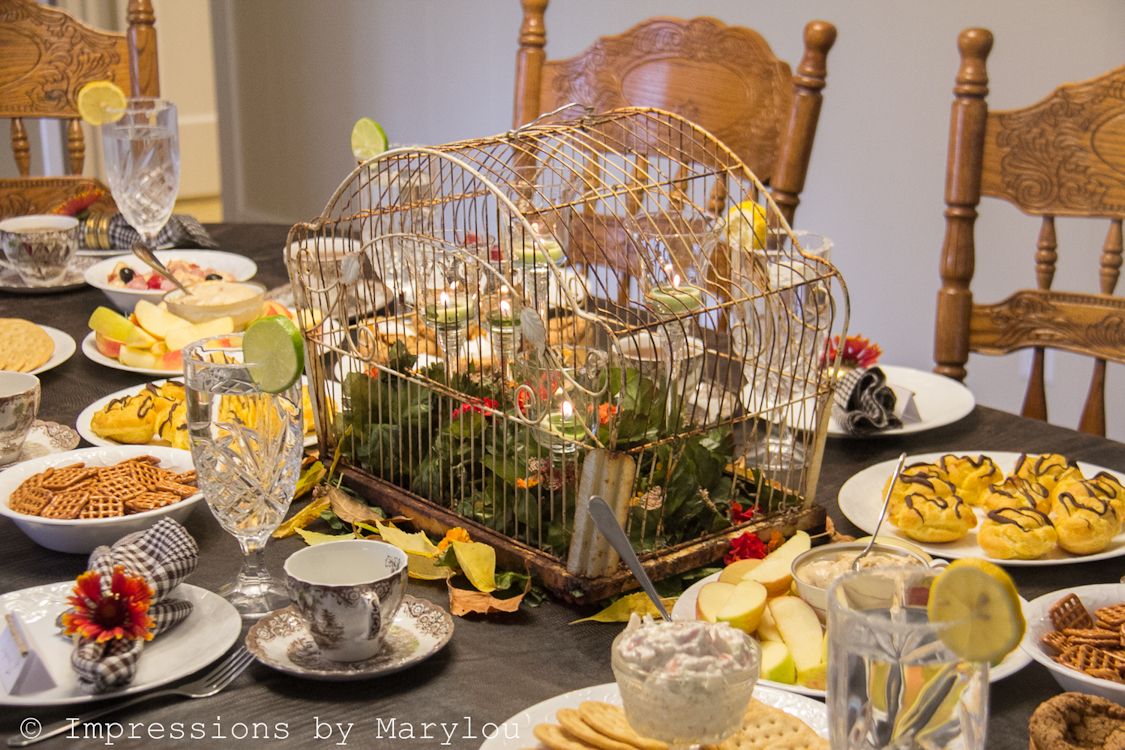 That's a real flower below, btw. 🙂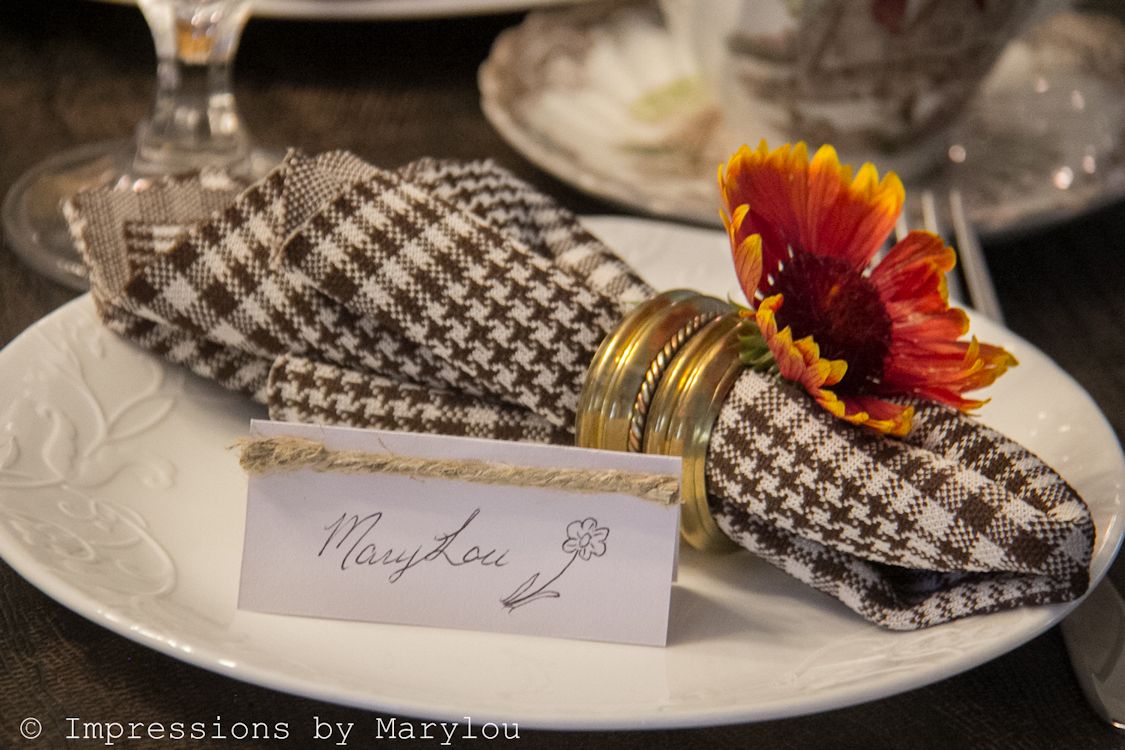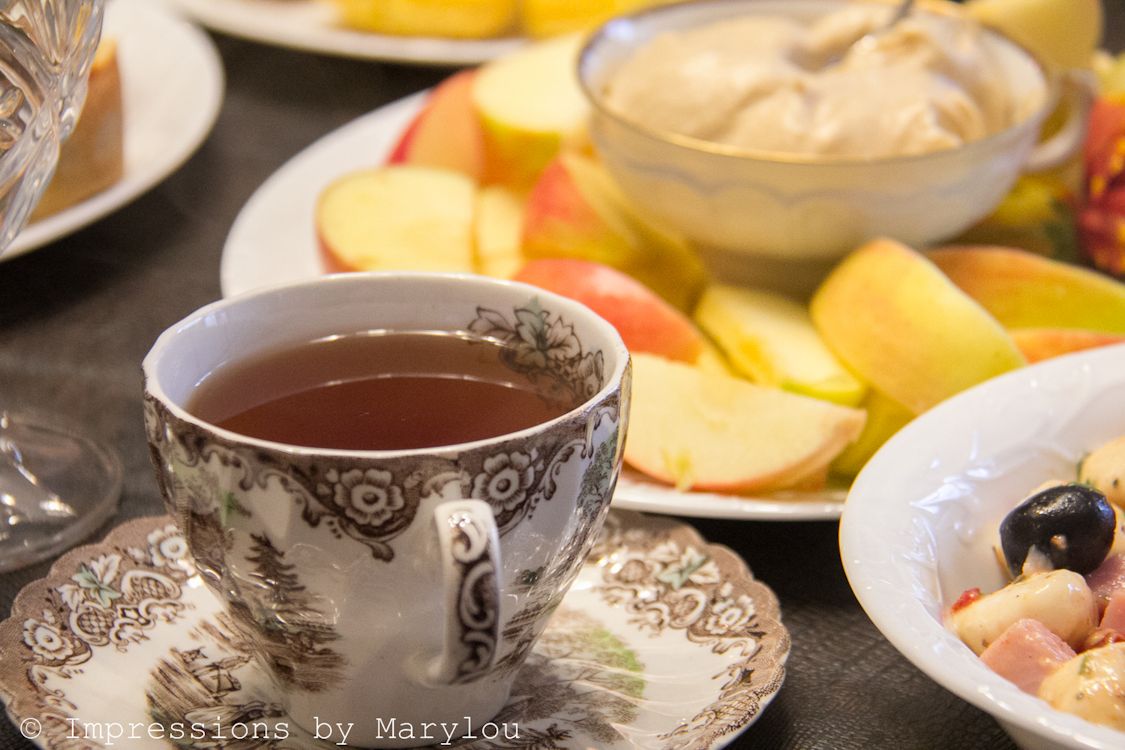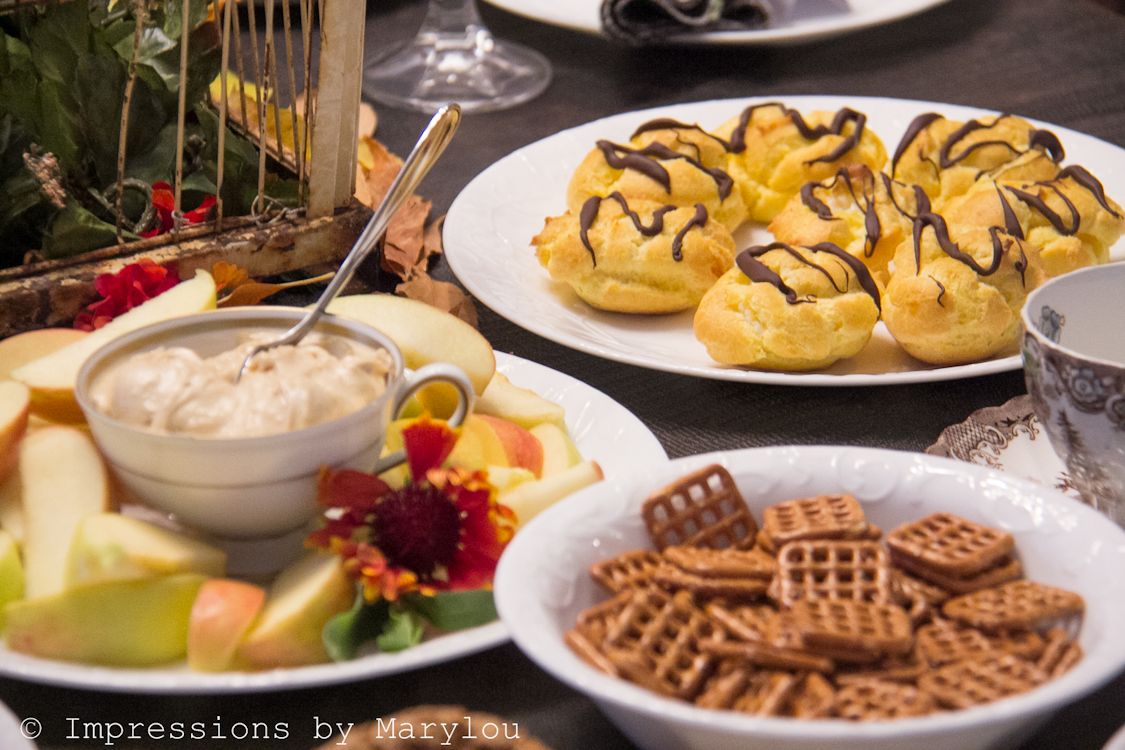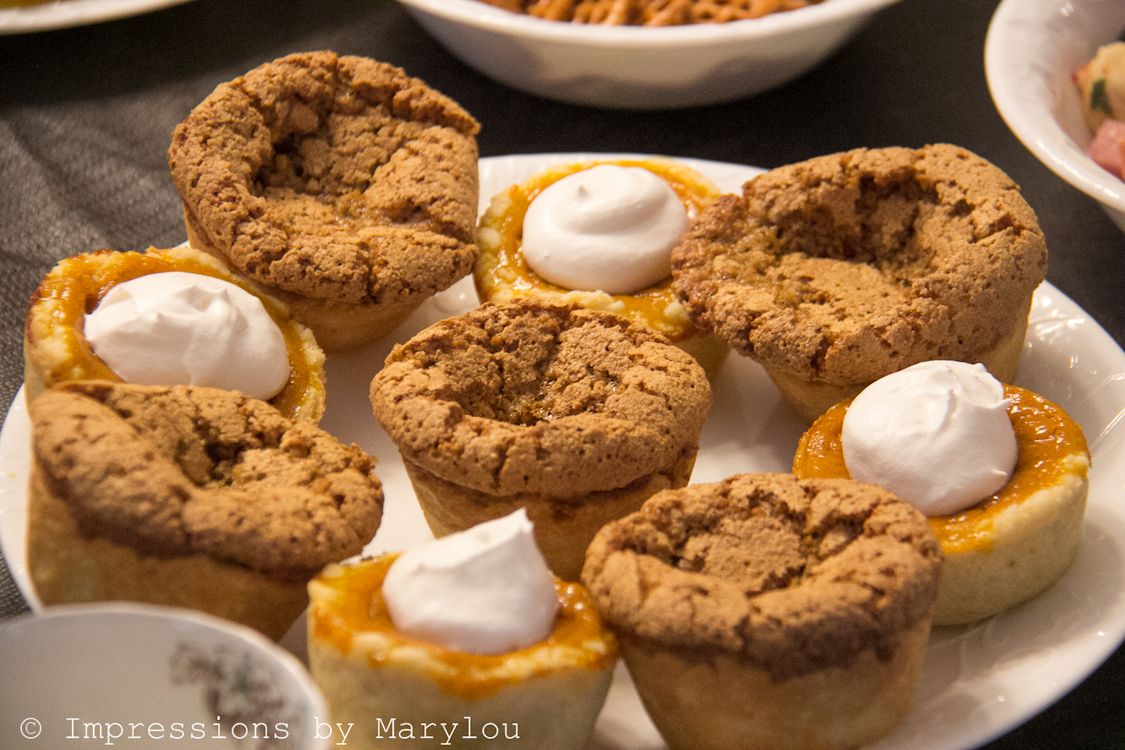 I just noticed that almost everyone has blue or purple on except me. Guess I didn't get the memo. I did, however, get the bright pink memo, apparently!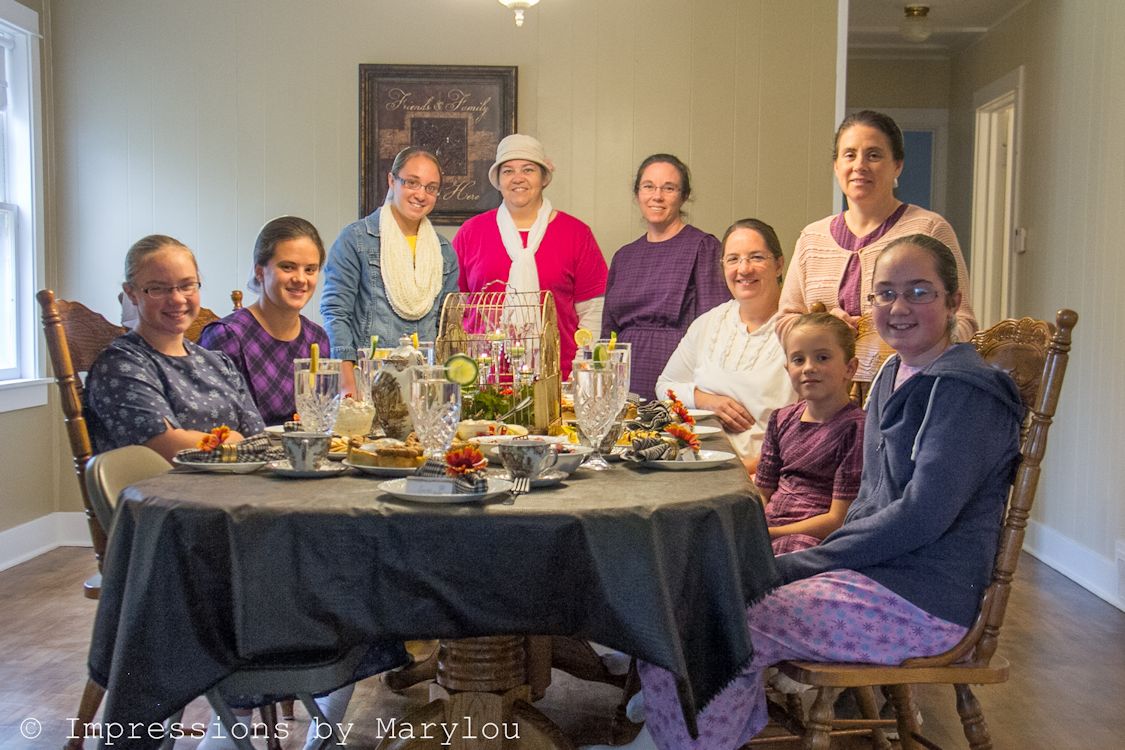 She provides a tea party once a month for a local retirement center. I imagine it's something they look forward to all month!
Don't worry, I have way more pictures to show you!