After leaving Kinsale, we had a couple of hour drive, some of it winding along the coastline. Or did we purposely choose the coastline? Probably both. It's really here nor there but it was a lovely drive. I think we stopped in Cobh to see if the famine ship was there as it had been the when Carolyn was in Ireland before. No, it wasn't there but at its home in New Ross. We hoped it would still be close enough to see. More on that later. 🙂 Cobh (pronounced Cove) and previously being named Queenstown, was the final port of call for the Titanic. At the visitor's center there is a Titanic museum of sorts.
Coastal beauty of Ireland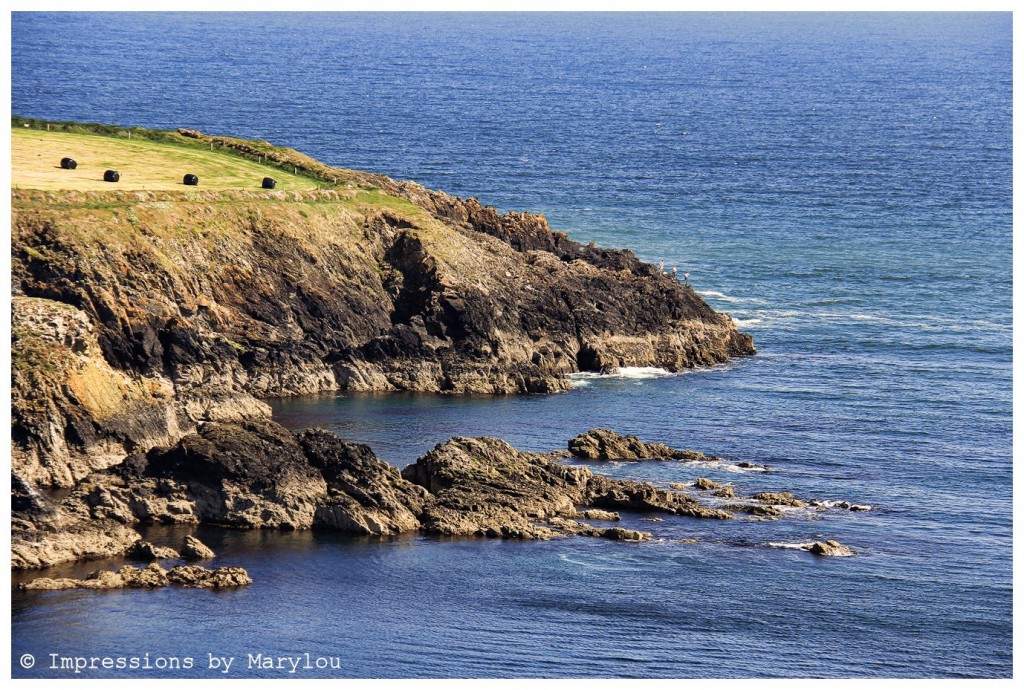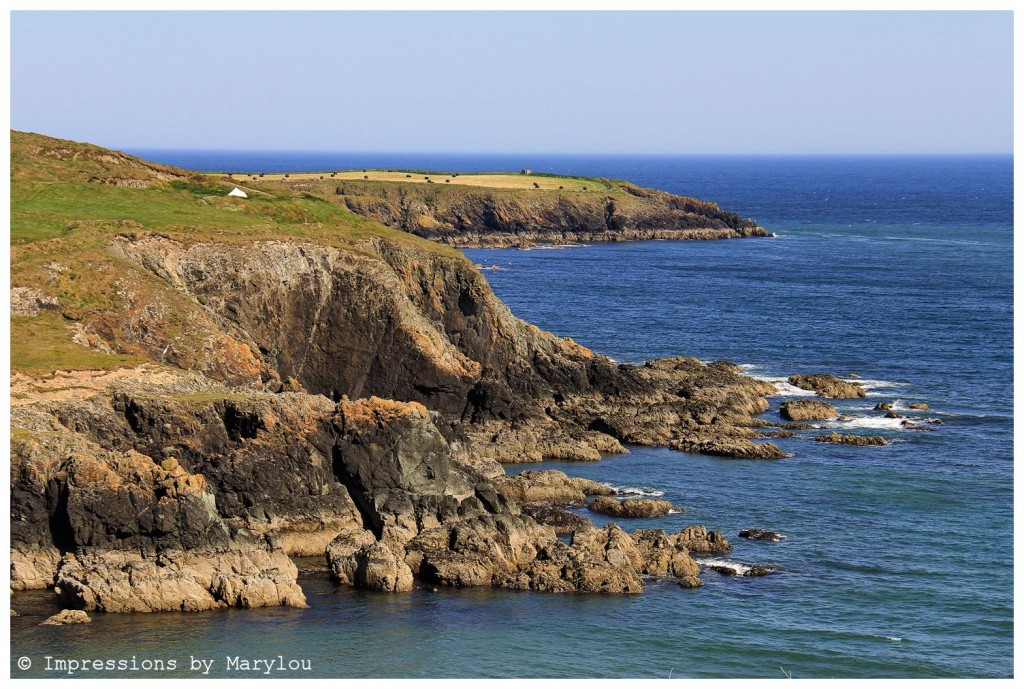 "Oreo" cows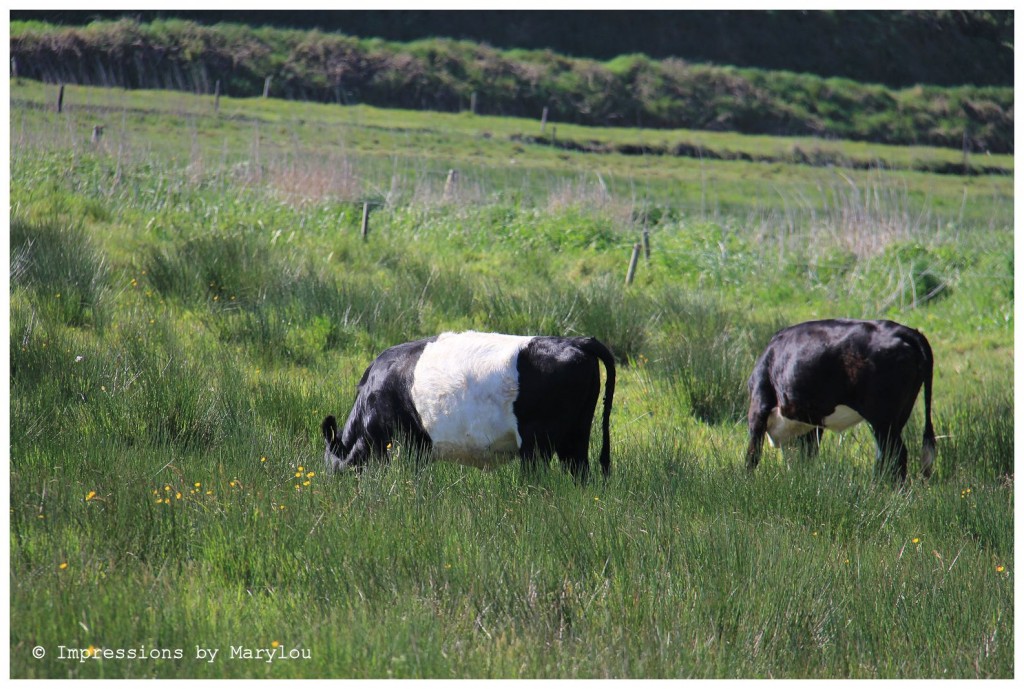 We drove on into the area where the Mennonites live, along the southern coast of Ireland. We arrived at the Yoder residence and their daughter showed us our lodgings in their guest quarters. They wanted to show us the cliff walk that they enjoy and boy howdy, was it pretty! It had been another sunny day and the evening light was beautiful!!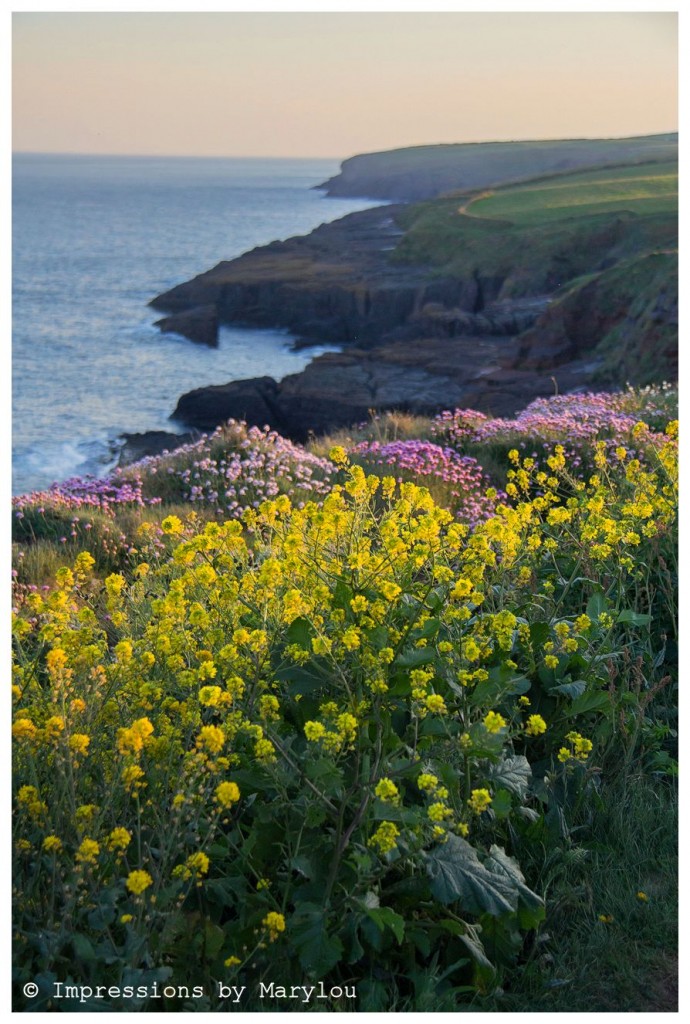 There were so many things I didn't get pictures of … our homey lodgings, Hannah's pottery, lunch with the single ladies in their beautiful home, the gas station/bakery with a Choice Books room that made The Best scones!!
Another highlight was a visit to the site of the wilderness camp. It is patterned after wilderness camp schools in the US. When were there, no one was staying there yet but they were doing day trips. Carolyn had worked with Wes in Pennsylvania at a camp. Wes took us back to visit the site.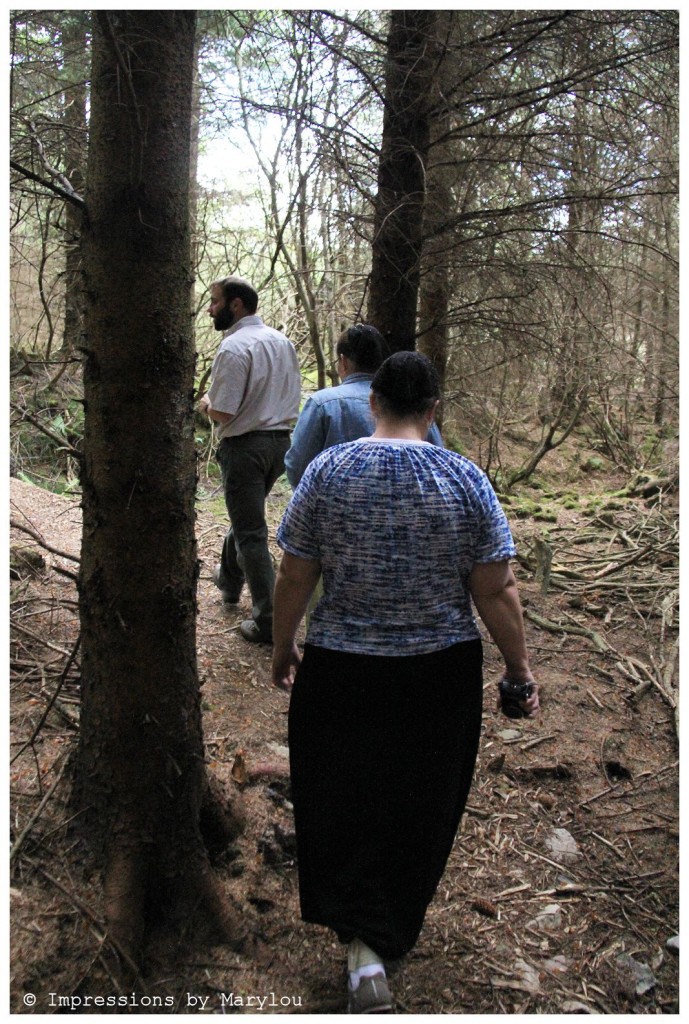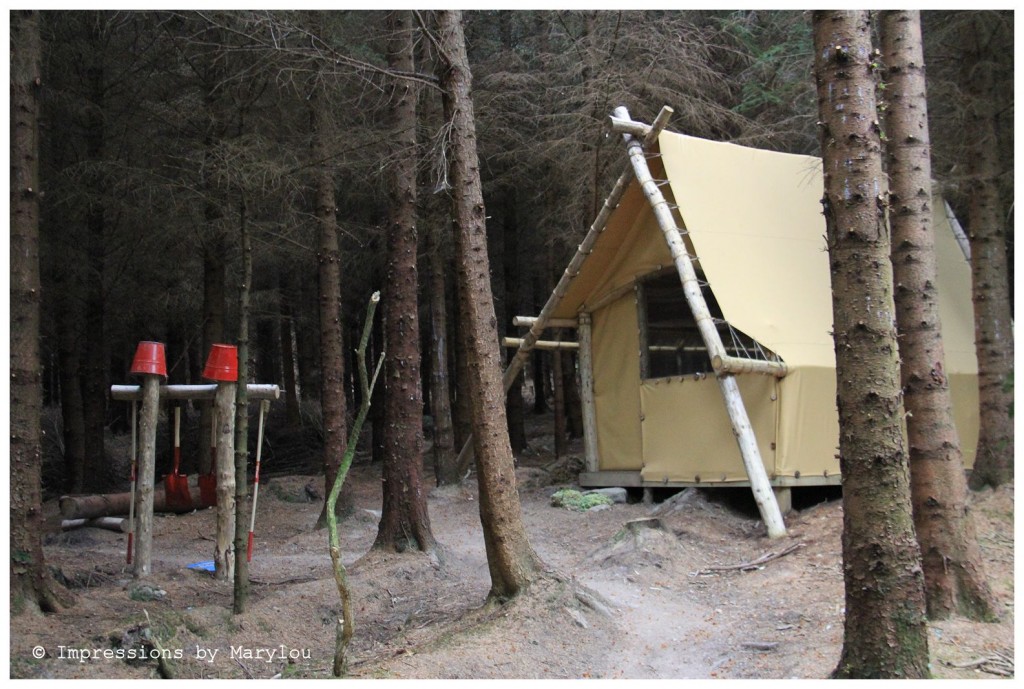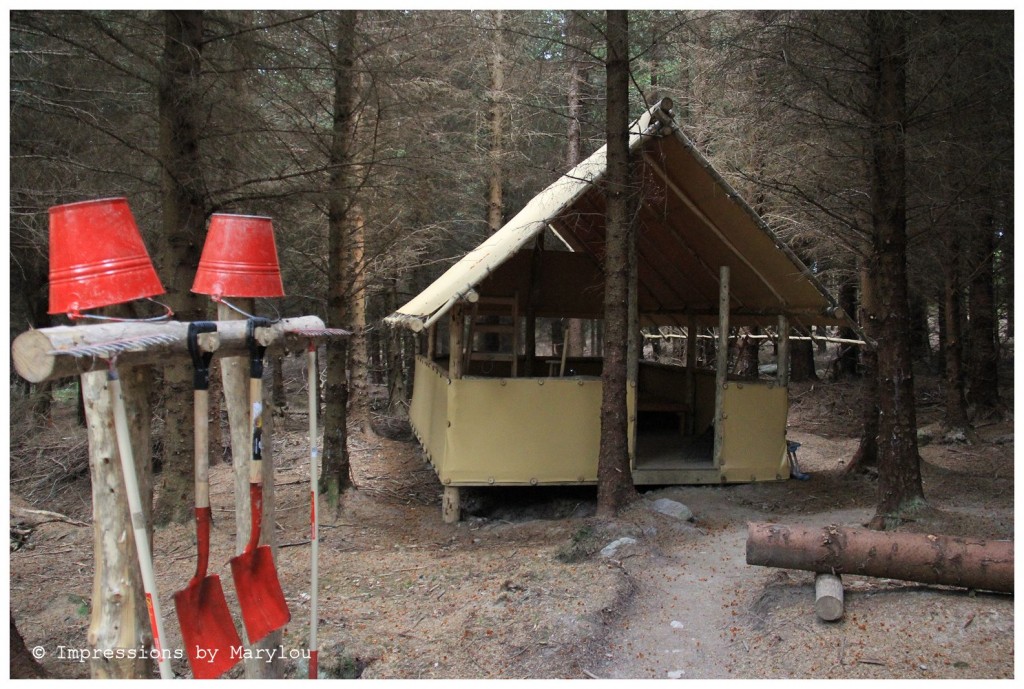 We got details for the Dunbrody replica ship, one of the many which transported people to the US & Canada during the potato famine in the mid-1800s. This was very interesting, especially as we have an ancestor who came over on such a ship. Like many families,  our great++++grandmother lost her family on the way over due to sickness in the barely livable conditions on the boats. These boats were also called coffin ships because so many people died en route.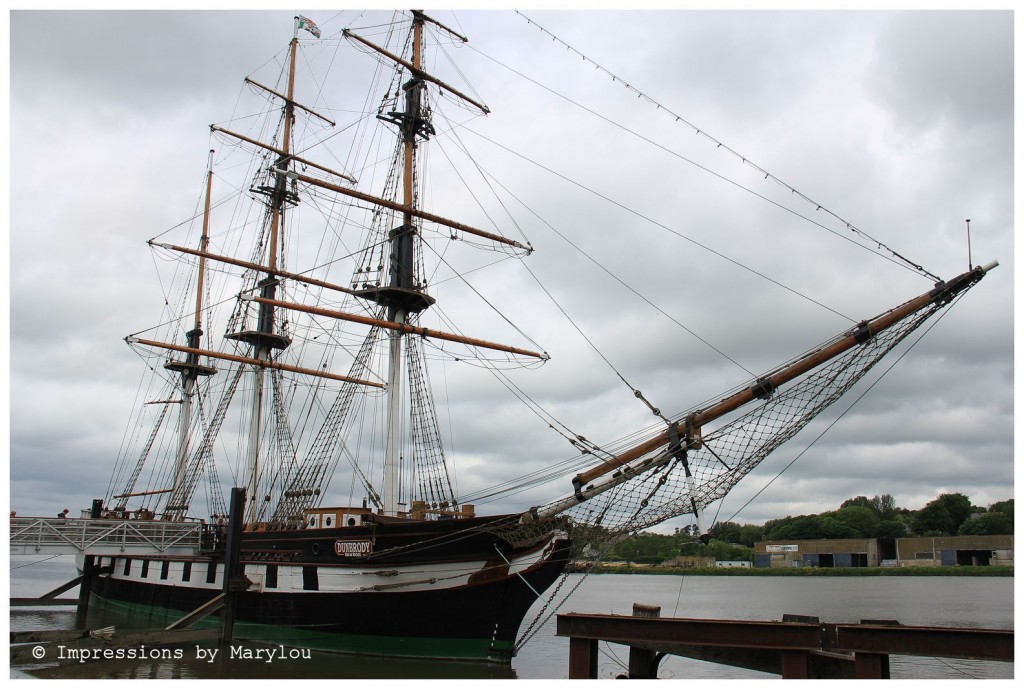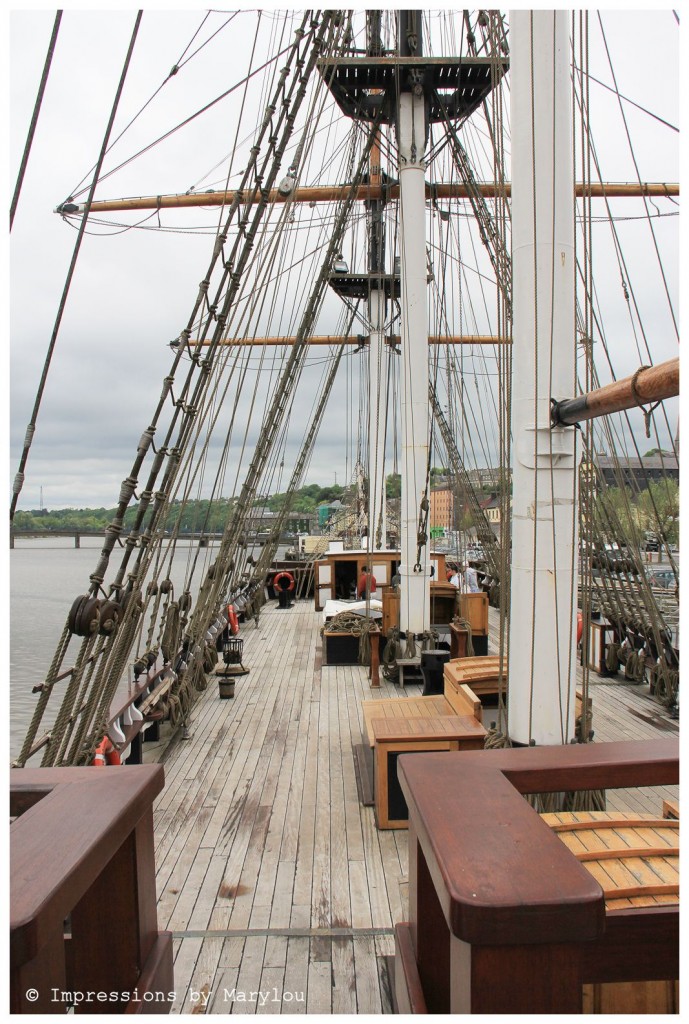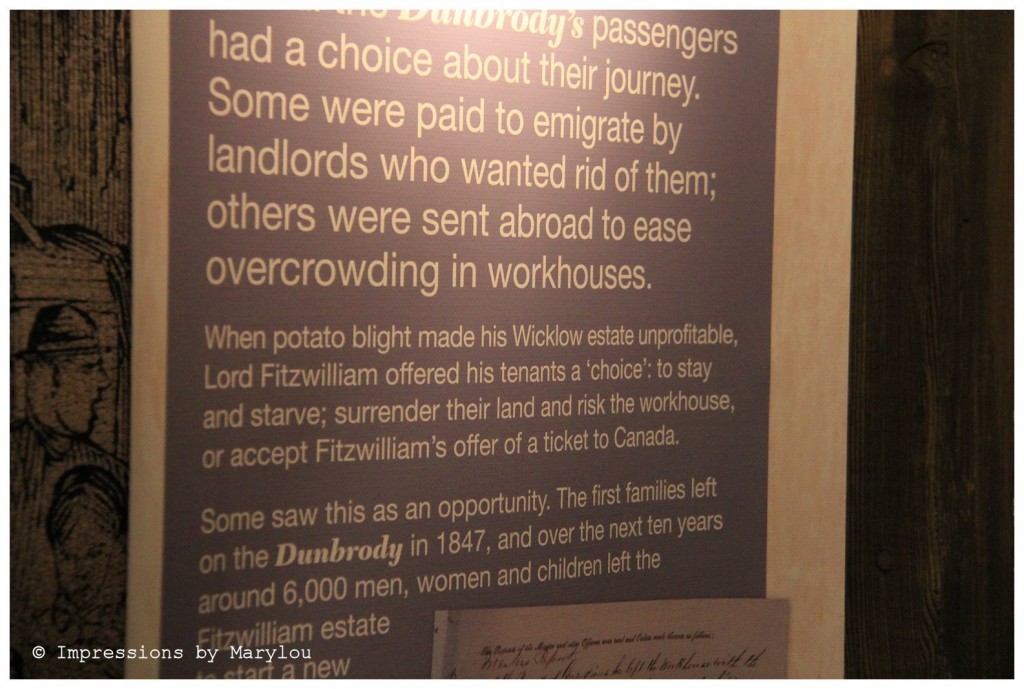 According to the sign below, potatoes were the staple of the farmer's diet. A working man ate between 10 and 14 lbs. of potatoes every day. Can you imagine?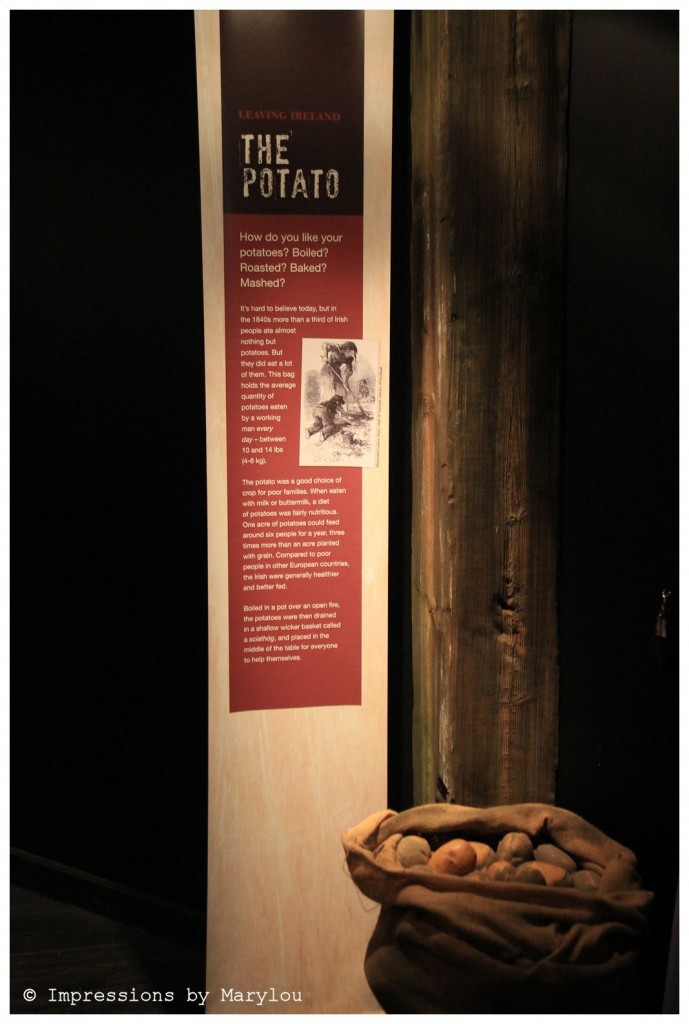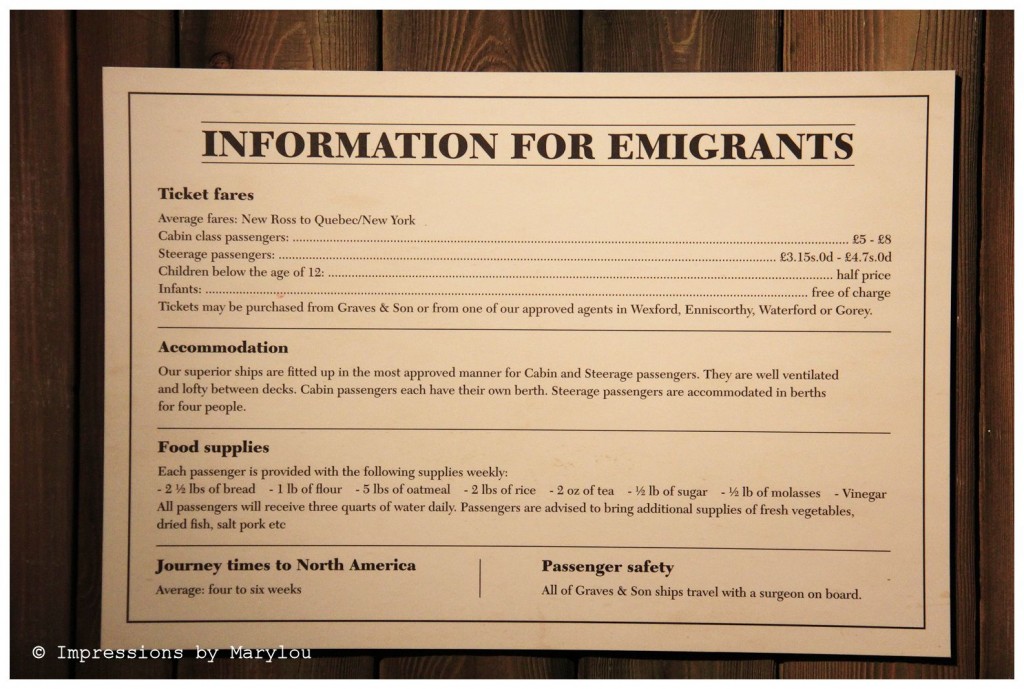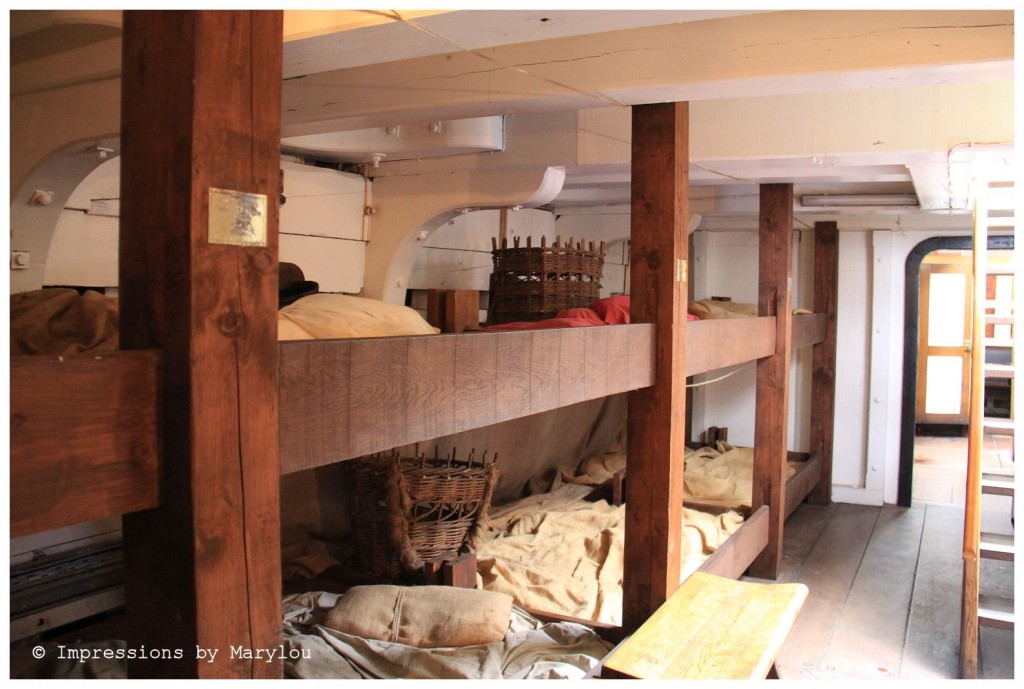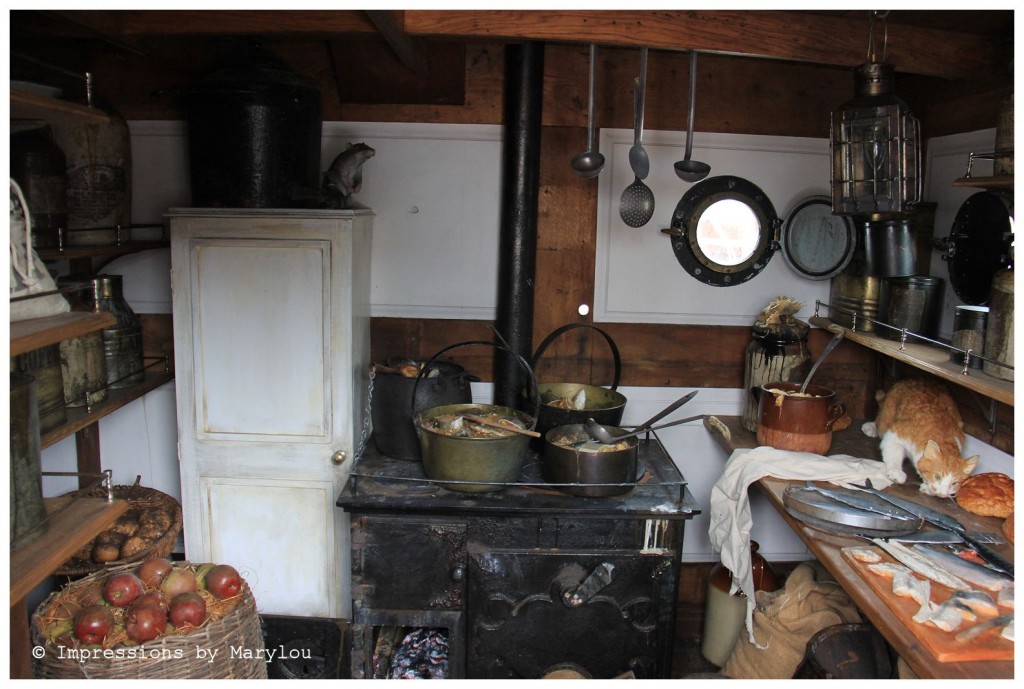 These ladies represent the "first class" passenger and I use that term loosely when it comes to their lodgings, and a farmer's wife.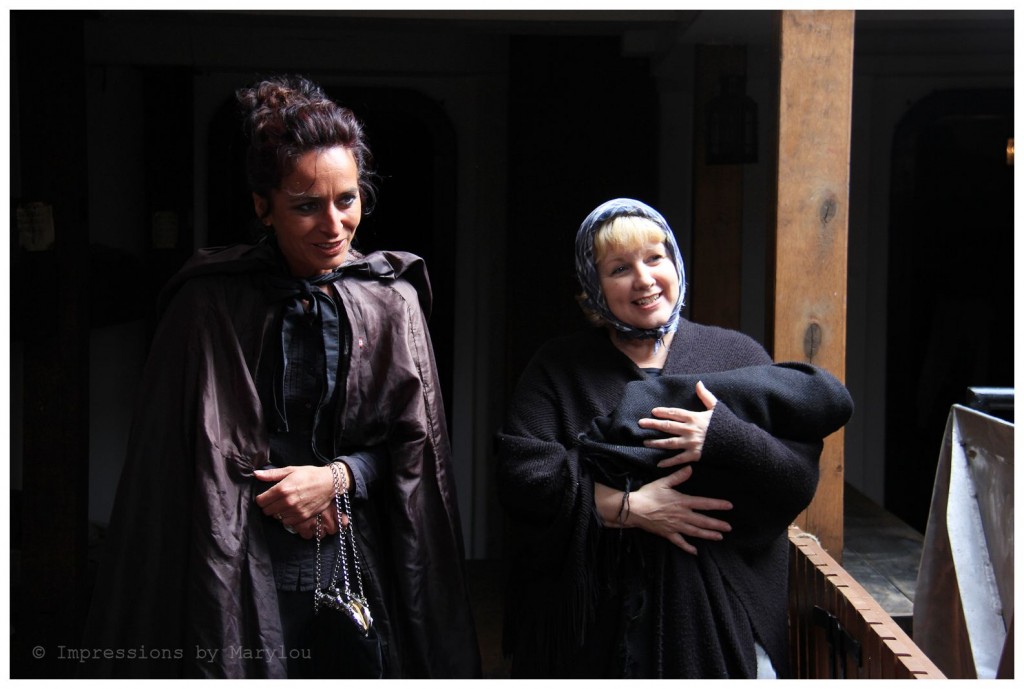 See if you can understand their rich Irish accents.
httpv://youtu.be/ldA0Zk46I_A
httpv://youtu.be/xvhIwGBLXso
If you ever have a chance to tour it, we highly recommend it!
After a long weekend there, we headed toward Dublin. On the way we toured Cahir Castle, one of the best preserved castles.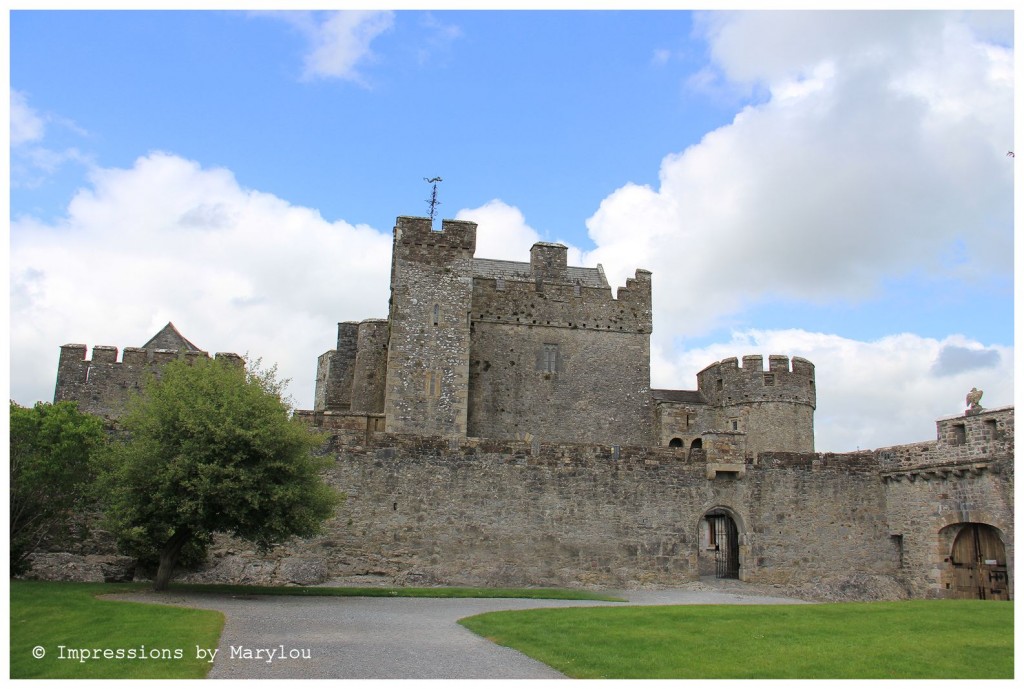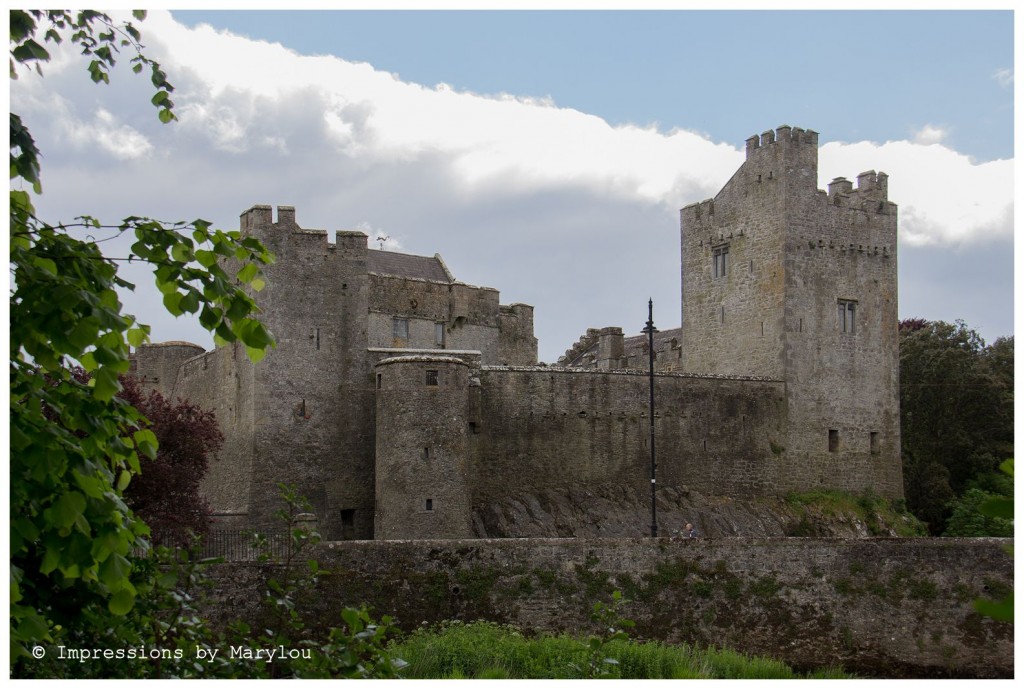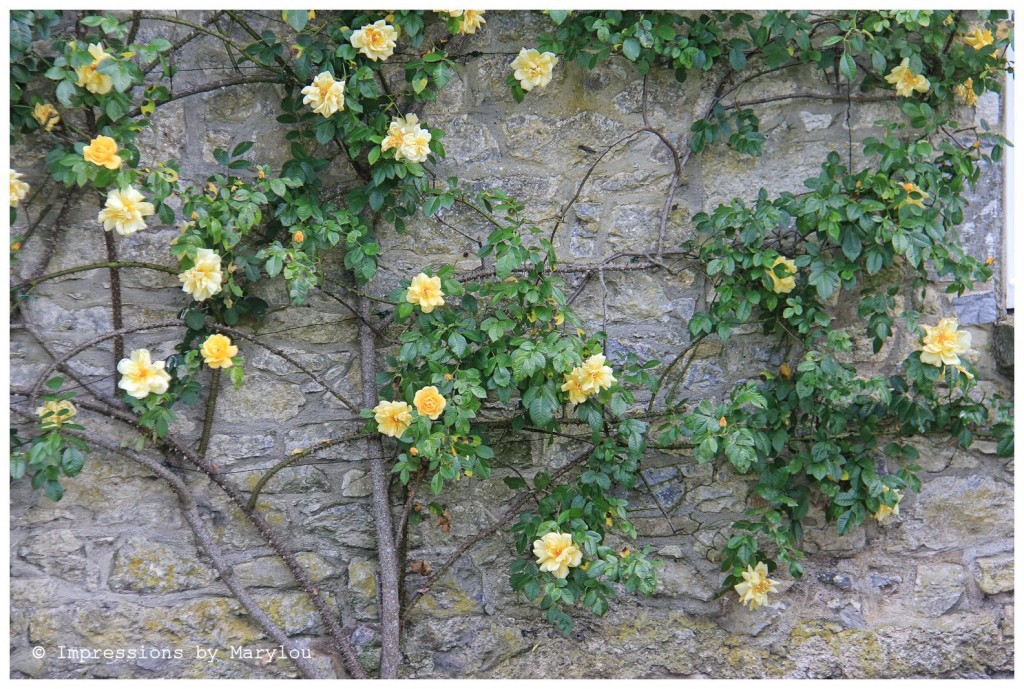 Cannonball lodged in thick walls: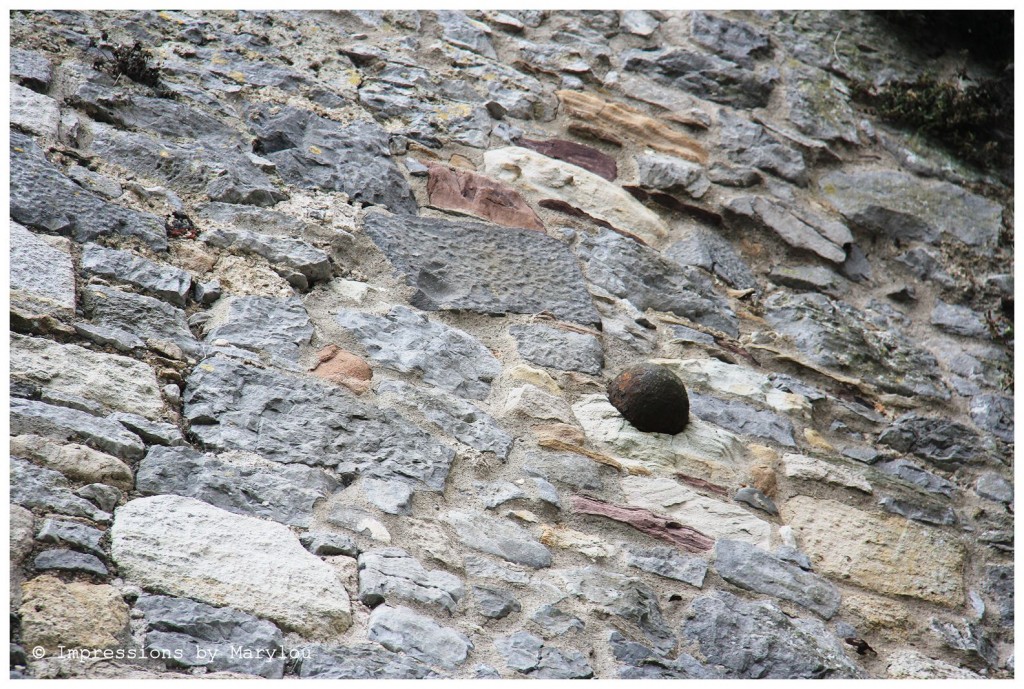 We also drove past the Rock of Cashel, where St. Patrick lived and ministered. We had thought this would be a priority to tour, but by this point we had seen so many castles and experienced so much history, that we just stopped for pictures and then kept moving.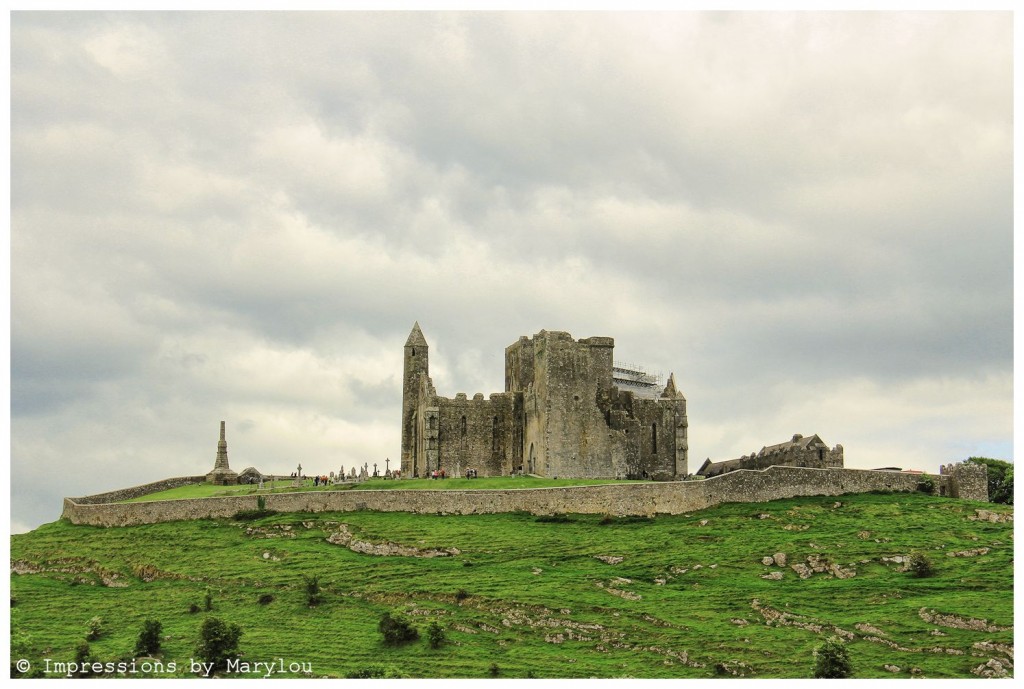 An Abbey a short distance away: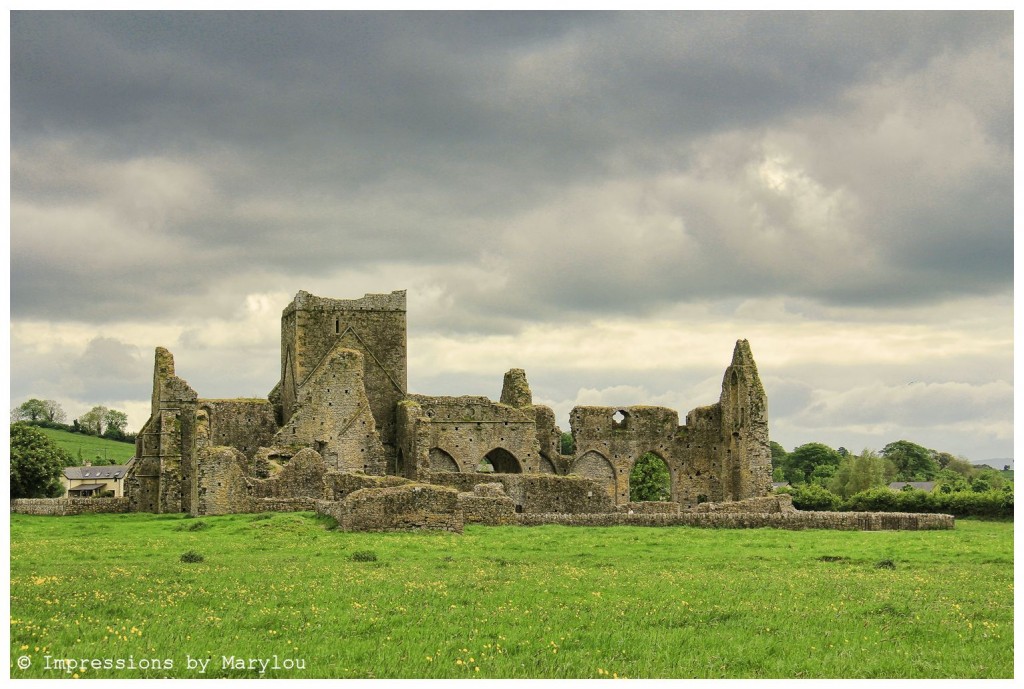 On to Dublin ….