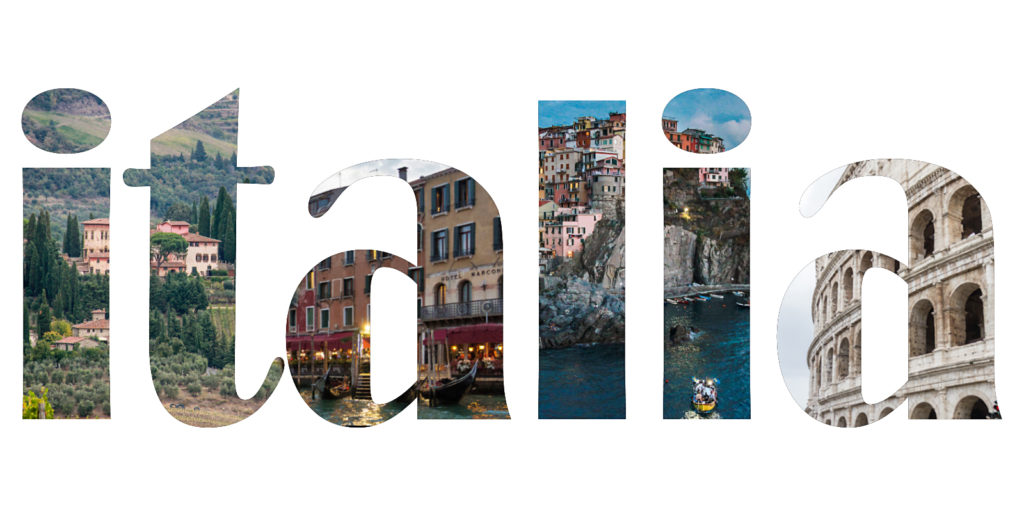 For quite some time, maybe 20 years (??), Italy was on the top of my list. Somehow a trip just didn't get planned. I really wanted to do a
photography tour where photography was the focus (no pun intended) of the trip. I still would love to do that sometime but I'm glad I did the touristy thing first.
Several years ago we had started making plans for a trip with the nieces that fell through so I decided to invite them along on this trip. Unfortunately, the time I had wanted to go (not in the summer) didn't work for 2 of them because of school commitments. Everywhere I read on travel to Italy, the sentiment is: don't go in June – August because: 1. It's hot & 2. It's crowded.
We have enough hot in Georgia in the summer. Weatherwise, October seemed like a good time to go. Cooler weather, hopefully not too cold in the northern parts and maybe a few less tourists in the really touristy places. Our October weather there was nearly perfect. It was pretty surreal to see Venice, the Cinque Terre and Rome in the news just a week or 2 after we got back. A large storm had blown into Italy and drastically affected all the places that we had just been!
Everyone wants to go to Italy, it seems, and for good reason. There's history and beauty to be seen everywhere. Many people are going, hence the crowded aspect of selecting a better time to go. As busy as places like Rome and Venice were, I can't imagine what they're like at peak season!
When we do a big trip like this, we like to do some serious research. We setup a Pinterest board to pin helpful tips. If you are interested in going, here are some helpful sites.  I think it's helpful to know what to expect. By the time we left, I was so tired of reading/watching and ready to actually experience it. For all the research you can do, the real thing is still different that you might have imagined.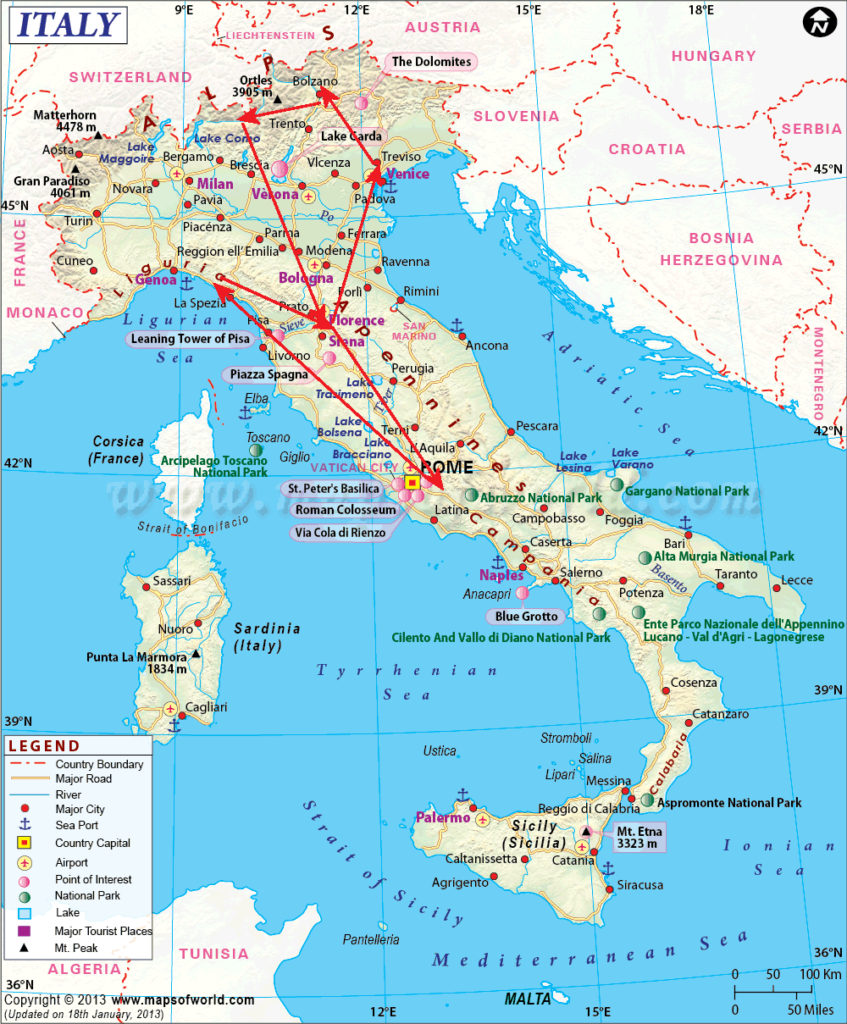 For one thing, Italy was much more mountainous that I imagined! I knew the Alps cover northern Italy but much of the rest of the country is mountainous as well. There are also very flat farmland areas. At one point, we were driving along, entered one of the many tunnels and when we came out, the land went pancake flat almost immediately.
Google Earth is helpful if you are looking to see what a specific place looks like. Rome2Rio is helpful for calculating travel time/cost/transportation options between any 2 places in the world. You can even purchase tickets through them. Rick Steves Travel Forum may have answers to your travel questions from other travelers, if you are planning a trip to Europe. Google.com/flights gives you a good overview of ticket prices, and will send you a notification when prices have changed. We got ours nearly $150 under the average running price. We could have saved another $50 but decided we wanted to fly back Saturday instead of Friday. We didn't regret that decision.
I plan to break down the various places we visited. Hopefully it won't be an overwhelming amount of detail. 🙂