We flew into Rome in the morning and after a brief rest, hit the ground running. The best way to beat jetlag is to not take a nap or at least take a short one if you like some of ours, didn't sleep all night.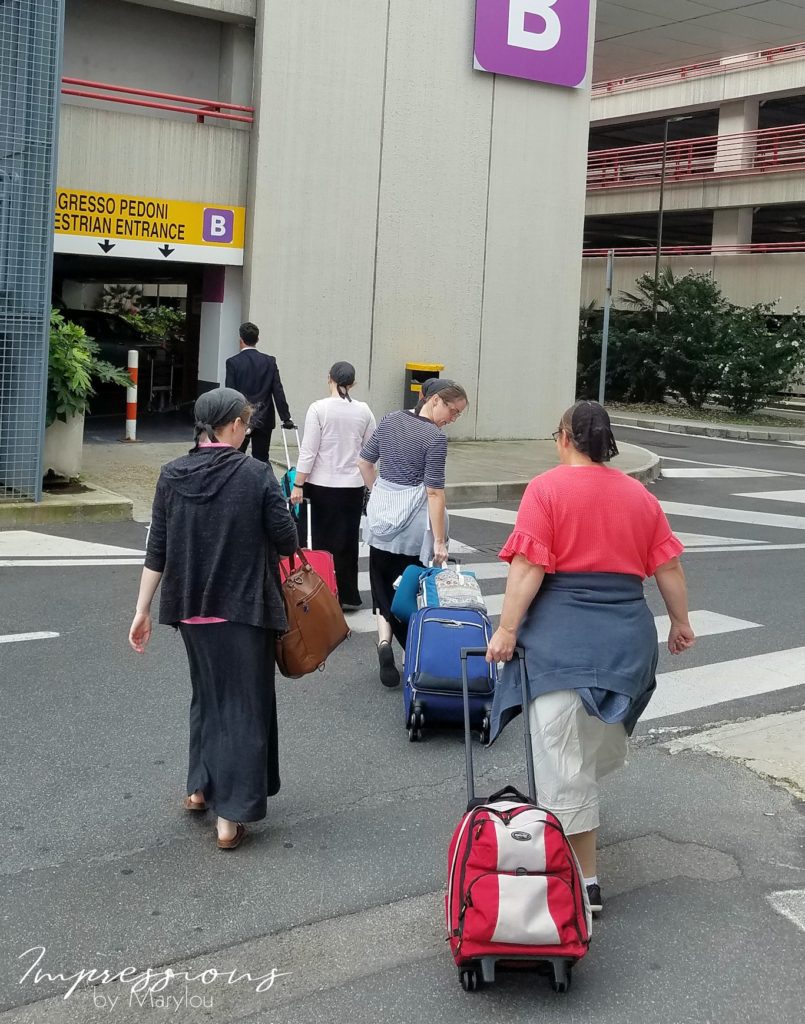 When we were in London a few years back, we stayed outside of the city center and it took 30 minutes by train to get to the heart of it. I was fairly adamant to stay within walking distance of some of the sites, even if it meant paying a little more. We had a sweet, 2 bedroom apartment on a quiet street, a few blocks from the Colosseum via VRBO.com. Our host offered to arrange for a driver to pick us up at the FCO airport. The cost was similar to catching a train into the city, but without having to deal with figuring out the train system on jet-lagged brains. We had a bank close by (ATM) and a few small grocery stores steps away, and a vegetable stand very close as well. We were within a 5 min walk of a metro (underground) station. Lodging here for apartments are about $50/person/night compared to maybe $30-40 in other areas further out.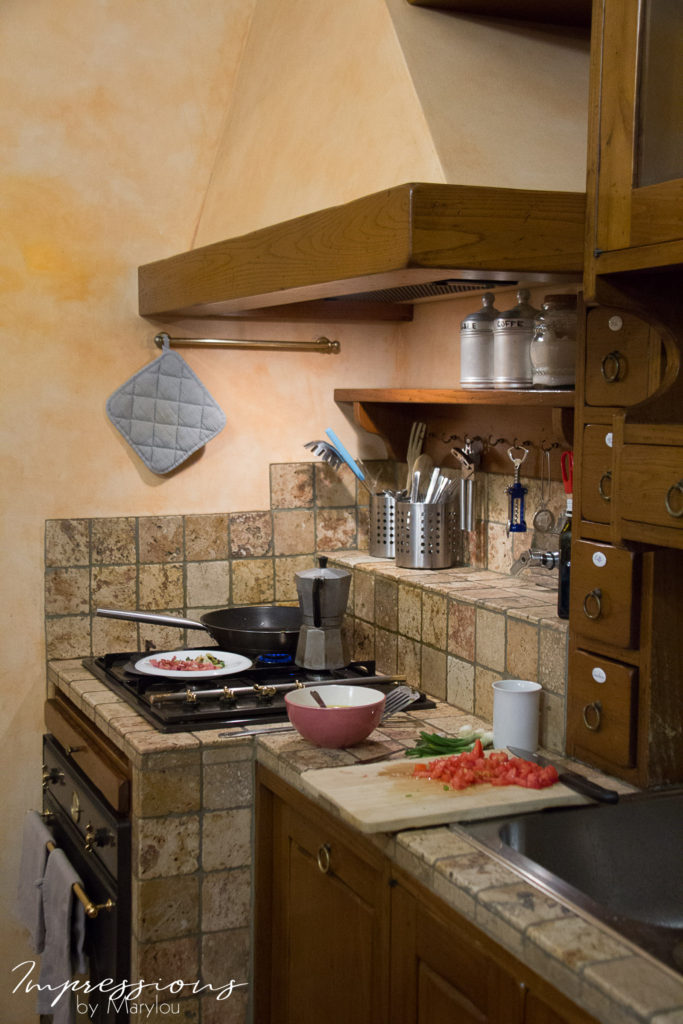 We arrived on a Thursday. Everyone else in our group besides me was headed on a day tour to Pompeii on Friday. Saturday was our only full day all together in Rome and we wanted to head to the Jewish Ghetto on a day that wasn't their Sabbath so that was our destination for evening.
We took a bit of a unintentional detour but it took us past the Circus Maximus. Think chariot races… Ben Hur… but to our dismay, this was the site of a agricultural festival for the weekend. It didn't look very historical at the moment.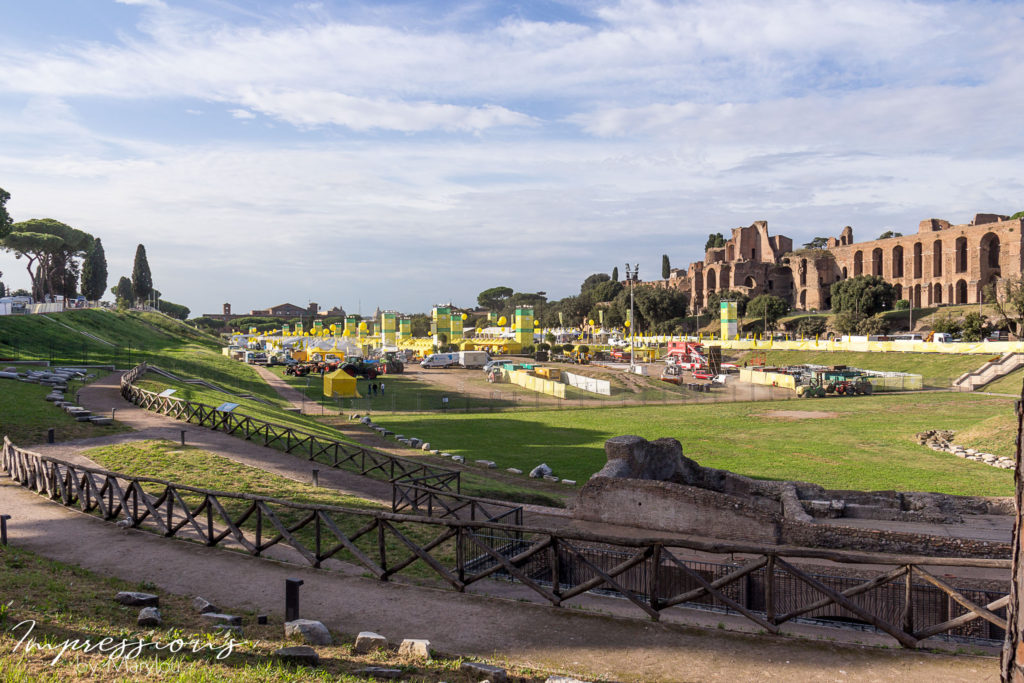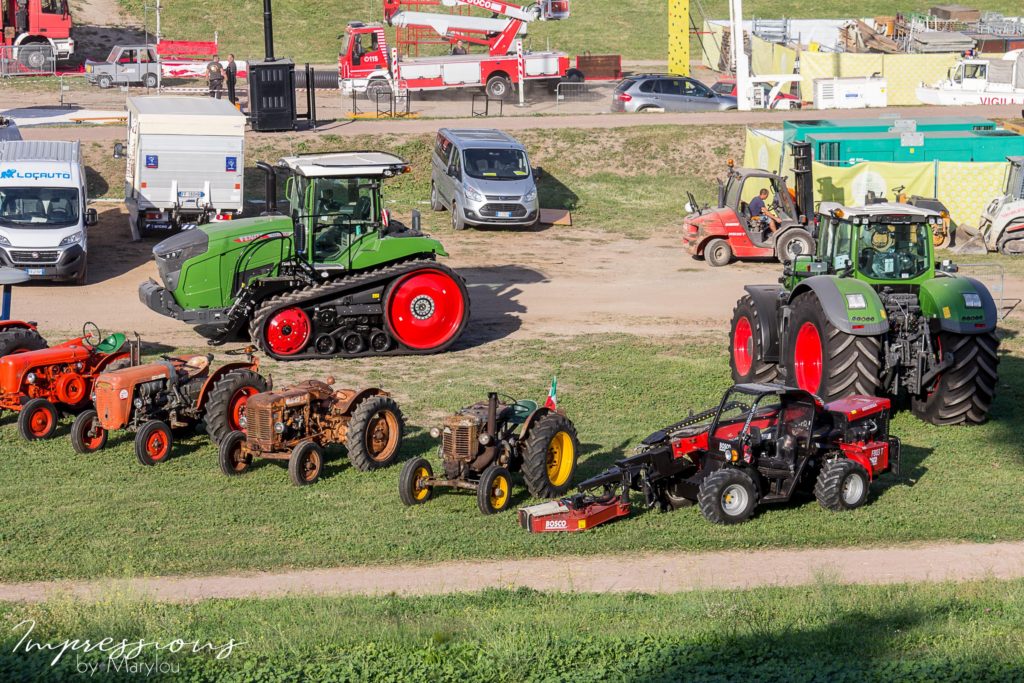 There are so MANY old buildings in Rome. The most well known sites are well documented and on everyone's list of "must see". But around every corner are more very old buildings that are beautiful.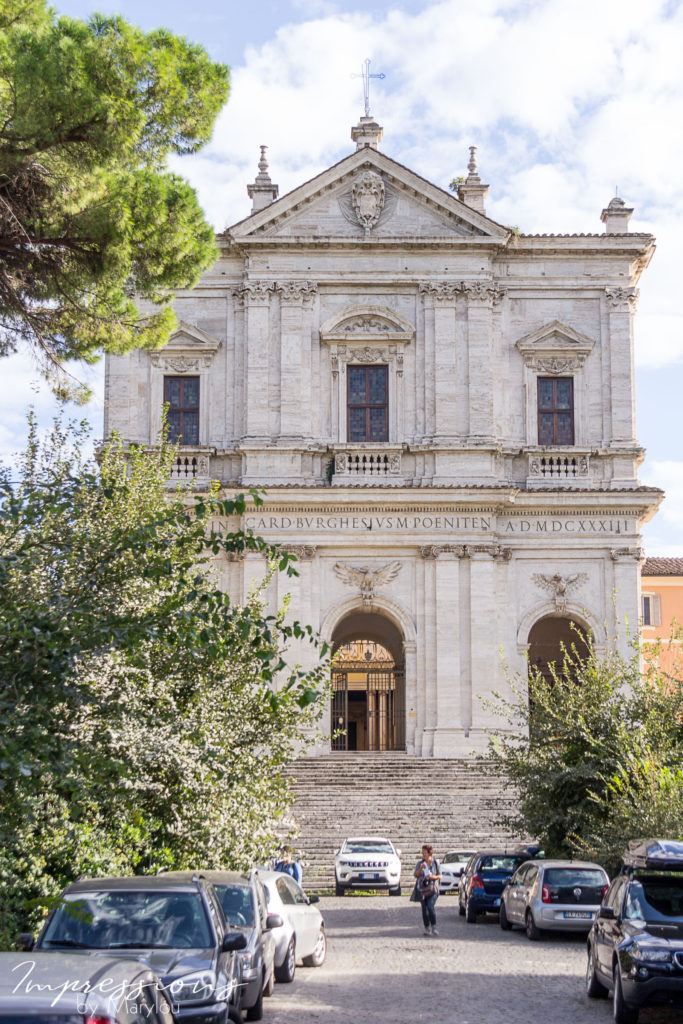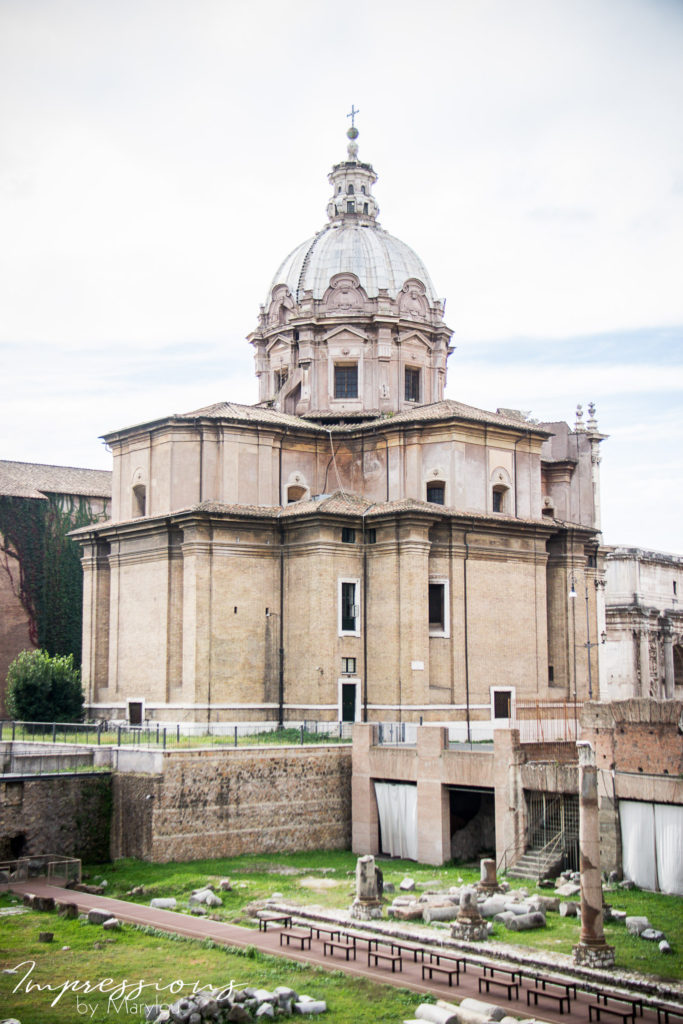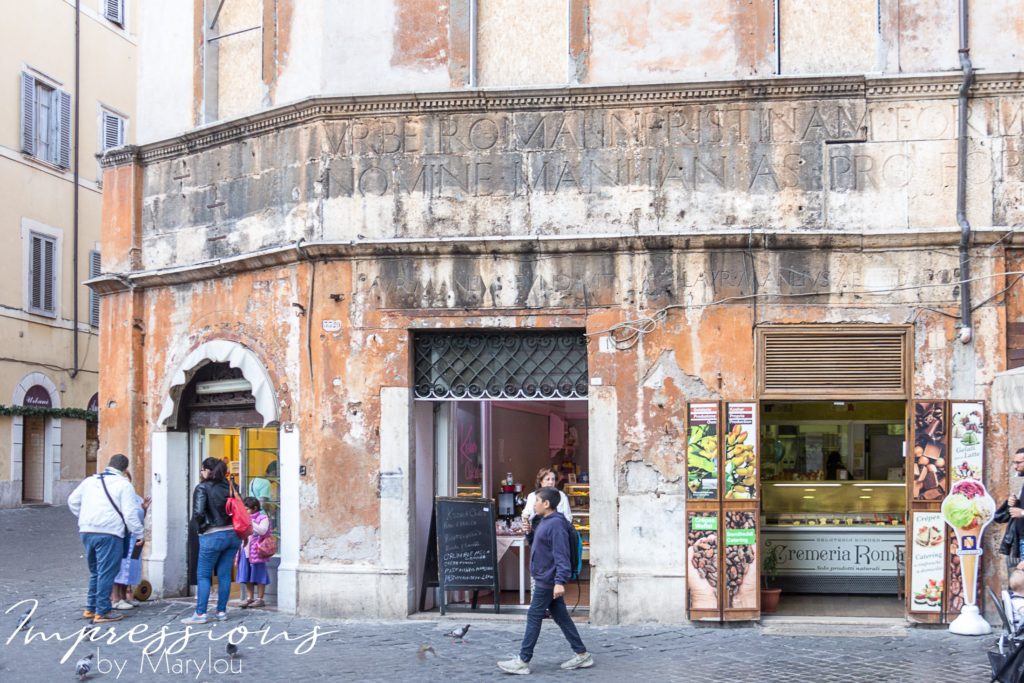 My aunt had told us about a bakery that had cherry-ricotta tarts/pie that we needed to try if possible. This bakery (far left) is run by 2 Jewish ladies, who are well known for their baked goods. They didn't have a big selection and were out of the desired pie but we tried a few other things. The bakery in the center of the photo had some mini ricotta tarts and I bought one for my breakfast the next morning. The store to the right has gelato, and some indulged in their first tasting of the Delectable Frozen Delight. It was to be the 1st of many such indulgences. 🙂
After supper in this same piazza, wherein we tried things like risotto with mushrooms and truffle sauce, ravioli with fish "gravy" (the word Italians use for sauce), deep fried artichokes (Jewish-style). They looked like pine cones but tasted like … hmm… I can't remember what they reminded me of but they were good. Lois only remembers them tasting fried. A lot of help she is! 🙂 Kelly got grilled, then marinated zucchini squash slices and they weren't her favorite, or even half favorite. I kind of liked them.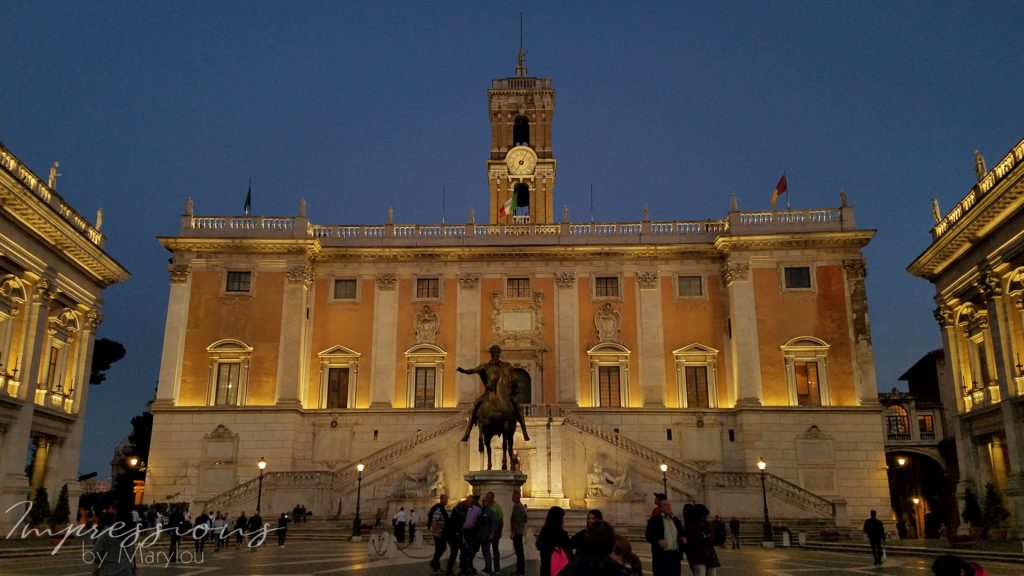 We meandered our way home as the sunlight faded and the evening lights added a softness to the city.
Friday the others left early for their bus trip and I headed out to tour more of Rome. When we first started planning the trip, I considered the Pompeii day trip too. After seeing how much there was to see in Rome, and having our plans concrete enough to know how few days we would be there, it was a no-brainer for me. I remembered being in London for 3 days and leaving having left so much unseen that I knew I didn't want to skip having this day in Rome. I headed for Campo di Fiori, where a market is setup each day.
There was a lot to see on the way over. Here's a travel tip. You can download Google maps to your phone and use it offline. We had mixed success with actually using it for navigation, but I knew where I wanted to go, and kept up with my map to make sure the blue dot (me) was headed in the right direction. There are also apps with city maps that can be downloaded for offline use. Some apps are for public transportation options.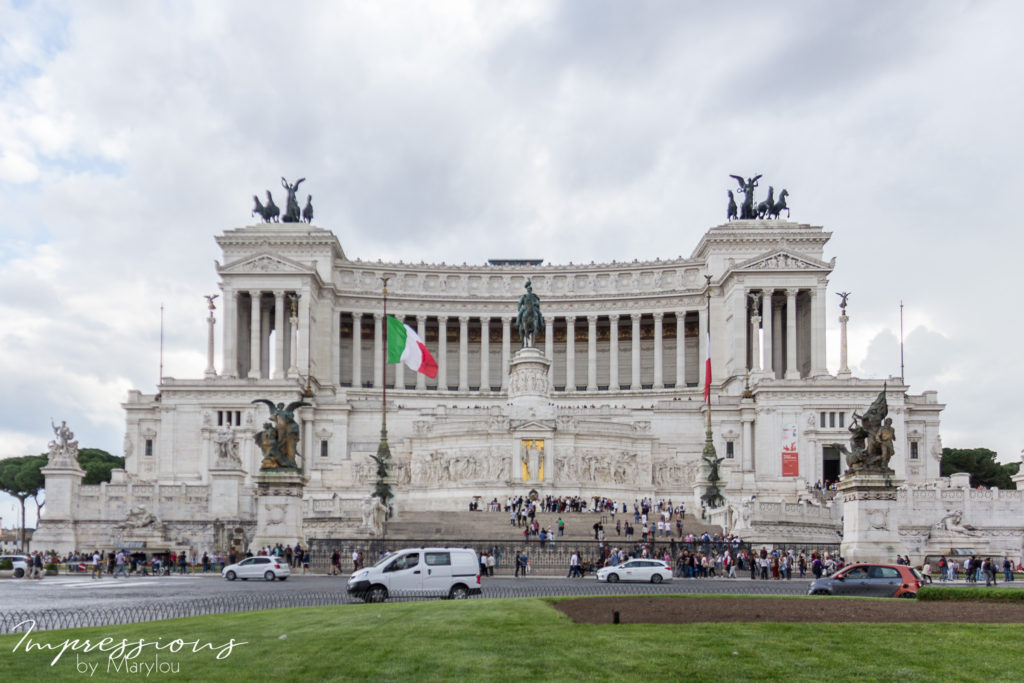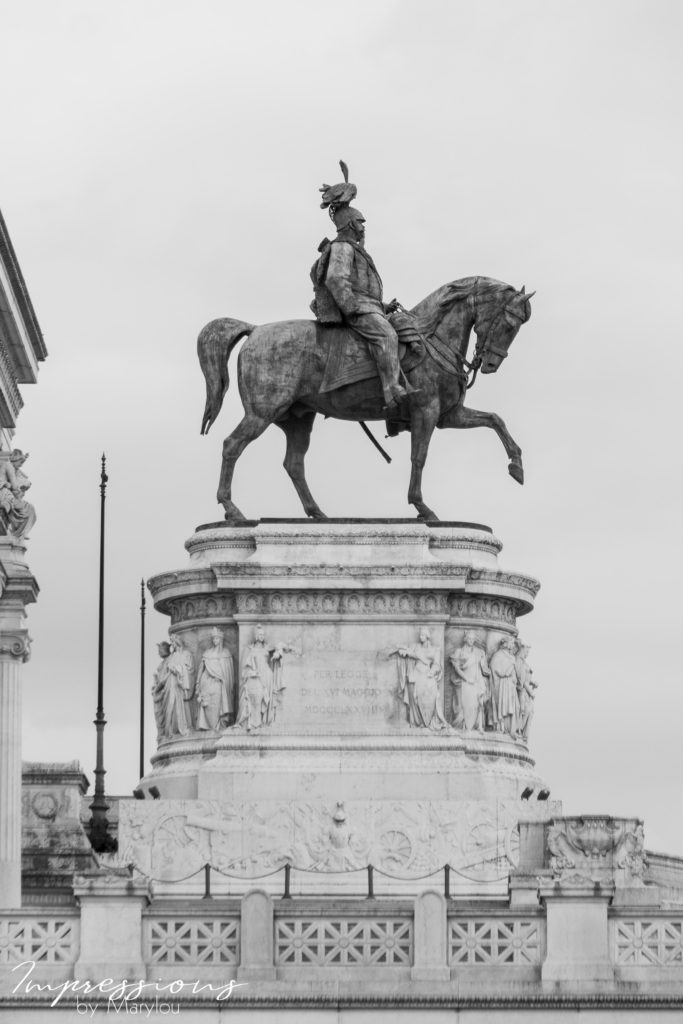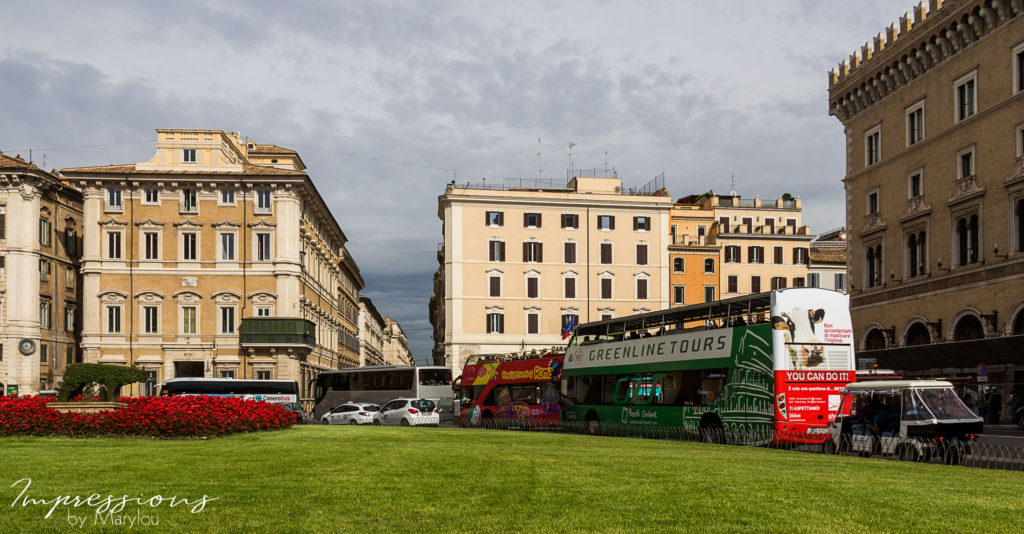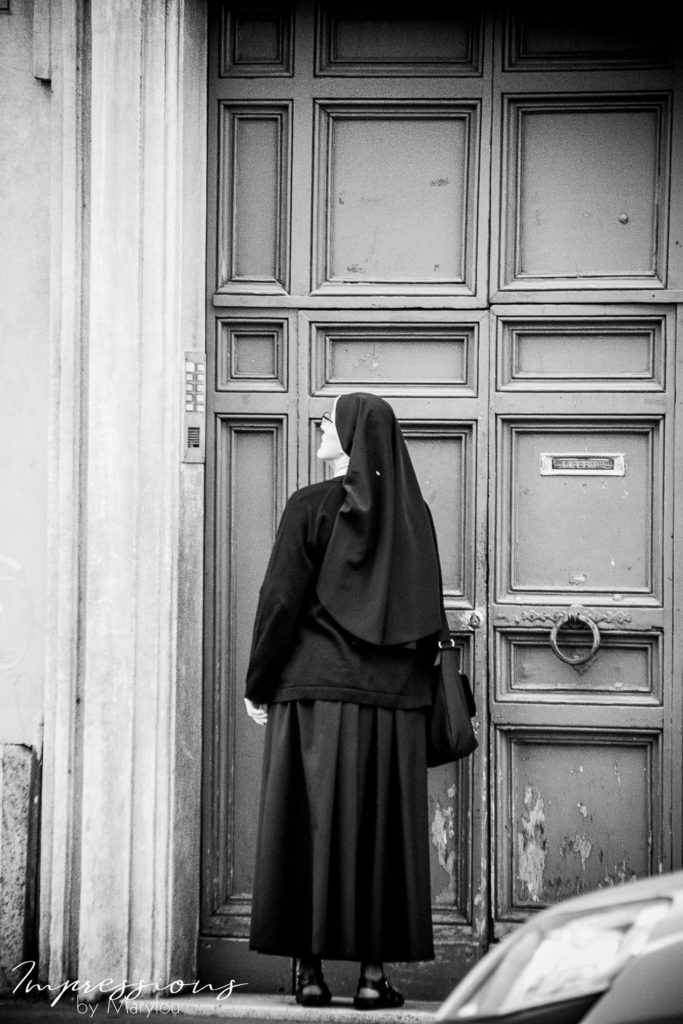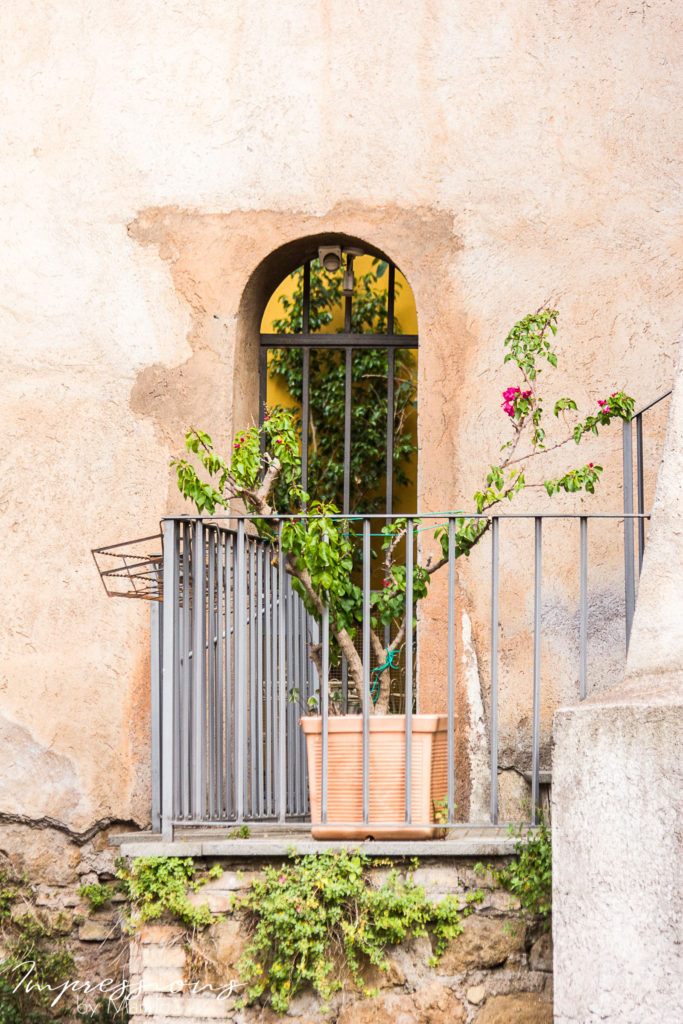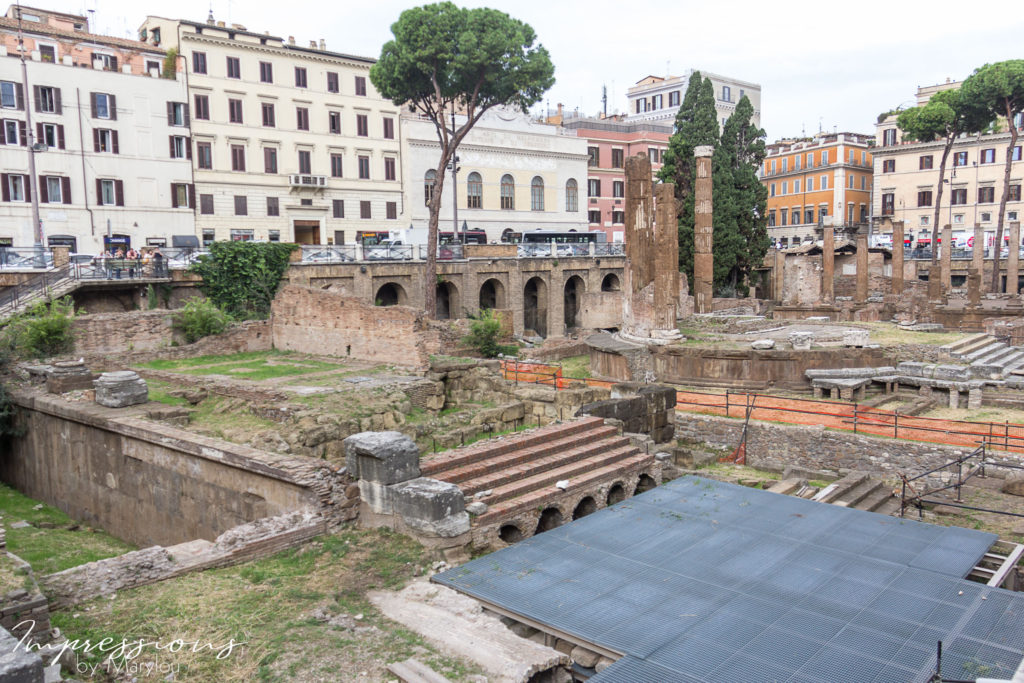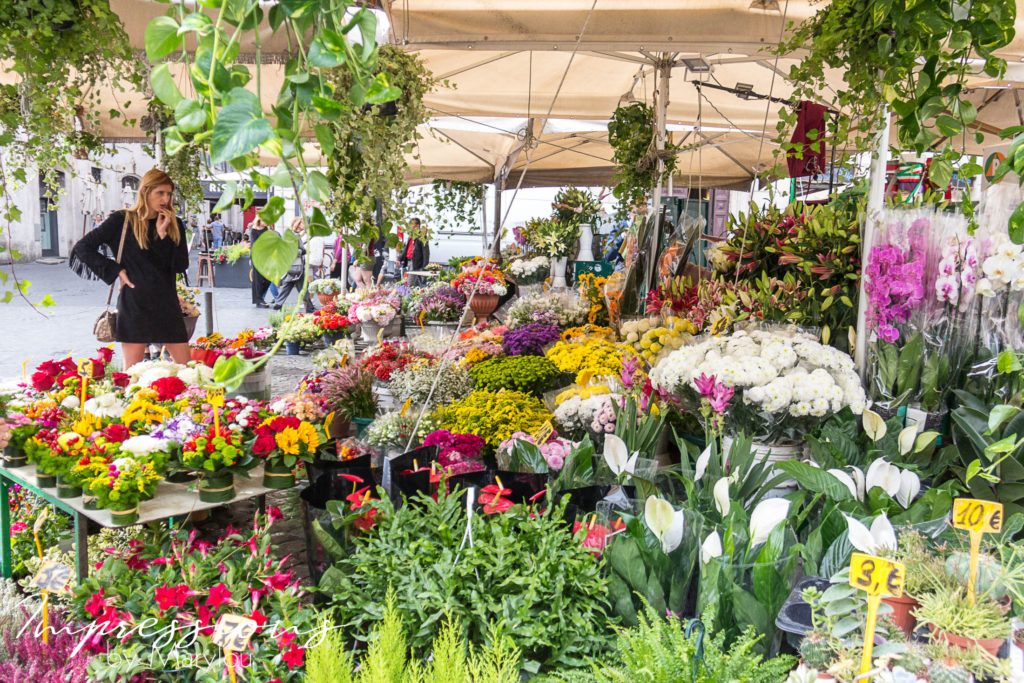 There were many fruit/vegetable/pasta booths, some vendors were all business, some were highly entertaining. The rest were high-pressure salesmen. 🙂 It was time for a mid-morning snack and fresh fruit did not disappoint.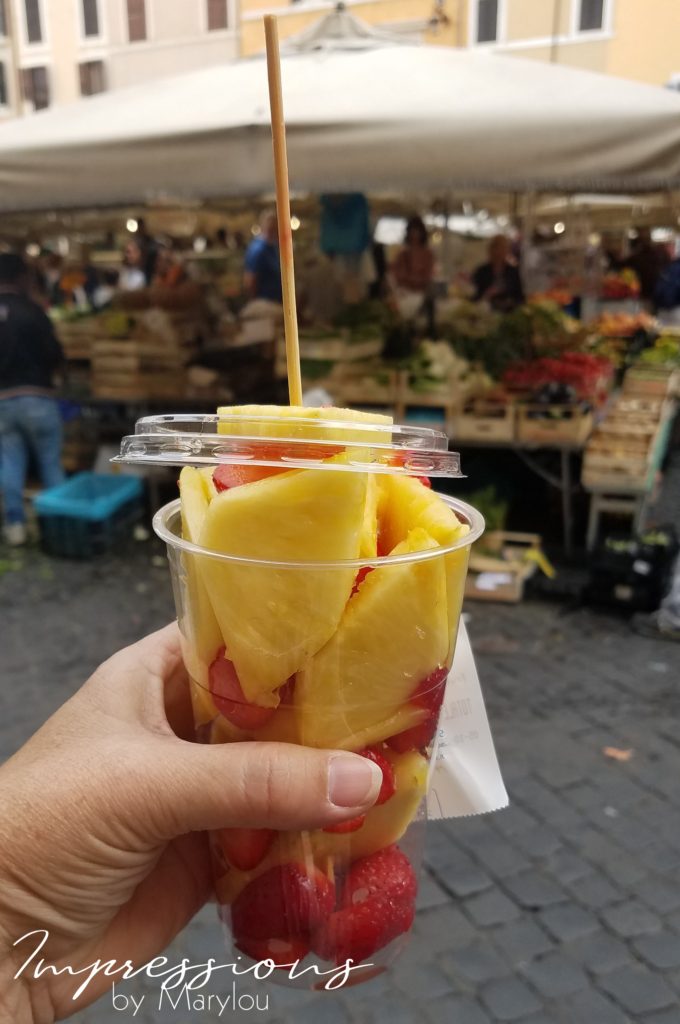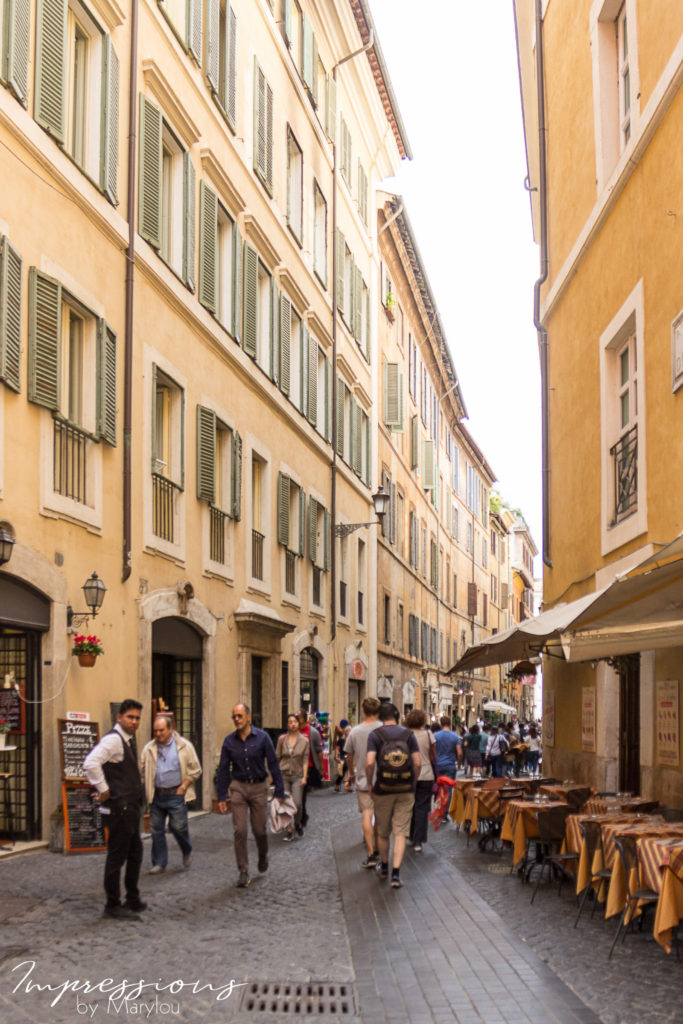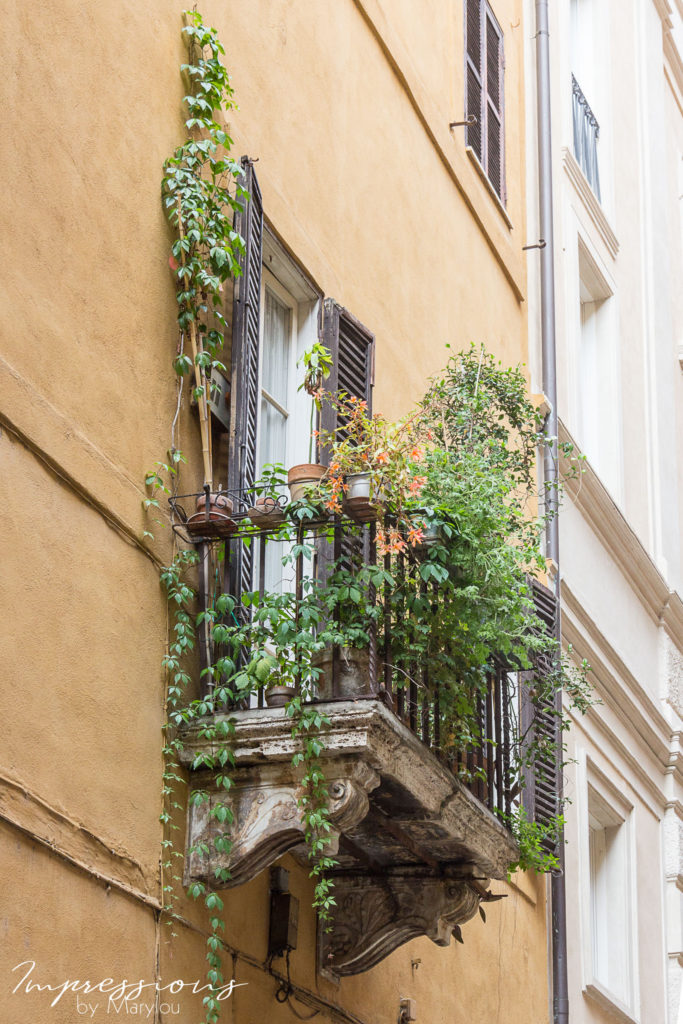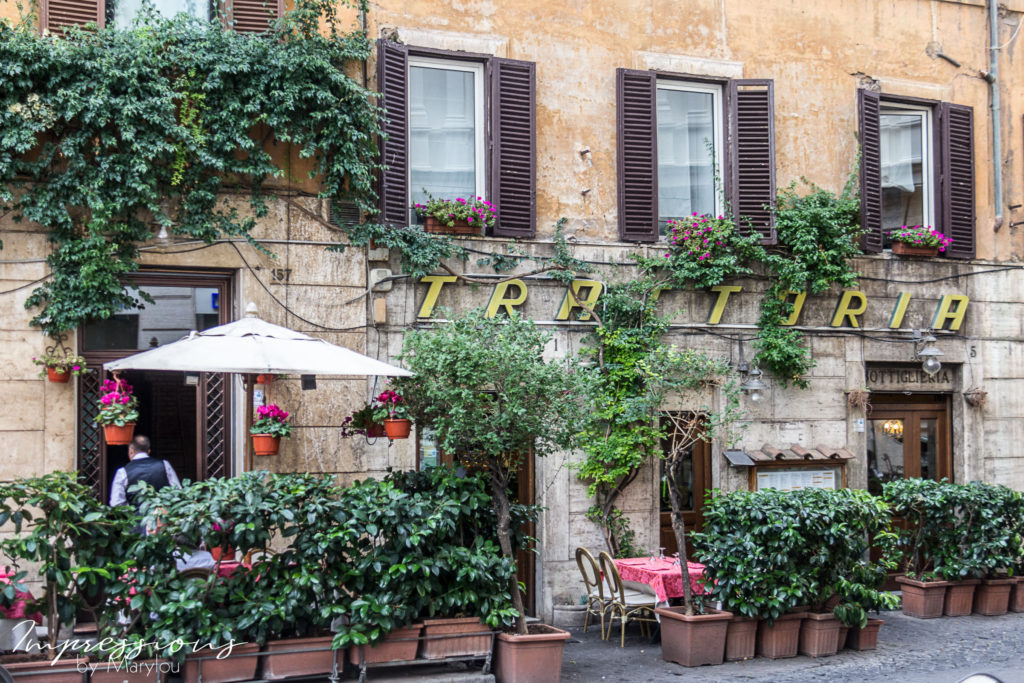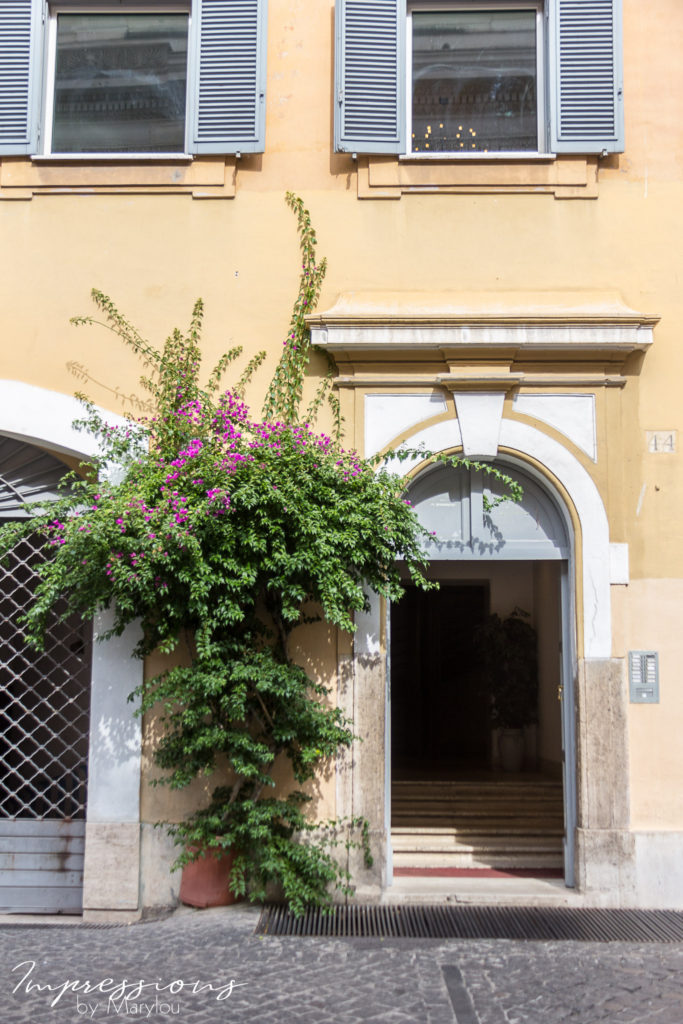 I zig-zagged my way across town, picking quiet alleys if possible. The closer you got the big attractions, the more hawkers you encounter, selling anything from umbrellas (if it's threatening to rain), selfie sticks (seriously, don't get me started on selfie sticks!!), shawls (you cannot go into a church with bare shoulders or shorts), gimicky toys, or even begging you to eat at their restaurant (the very worst place for this is near Termini Station).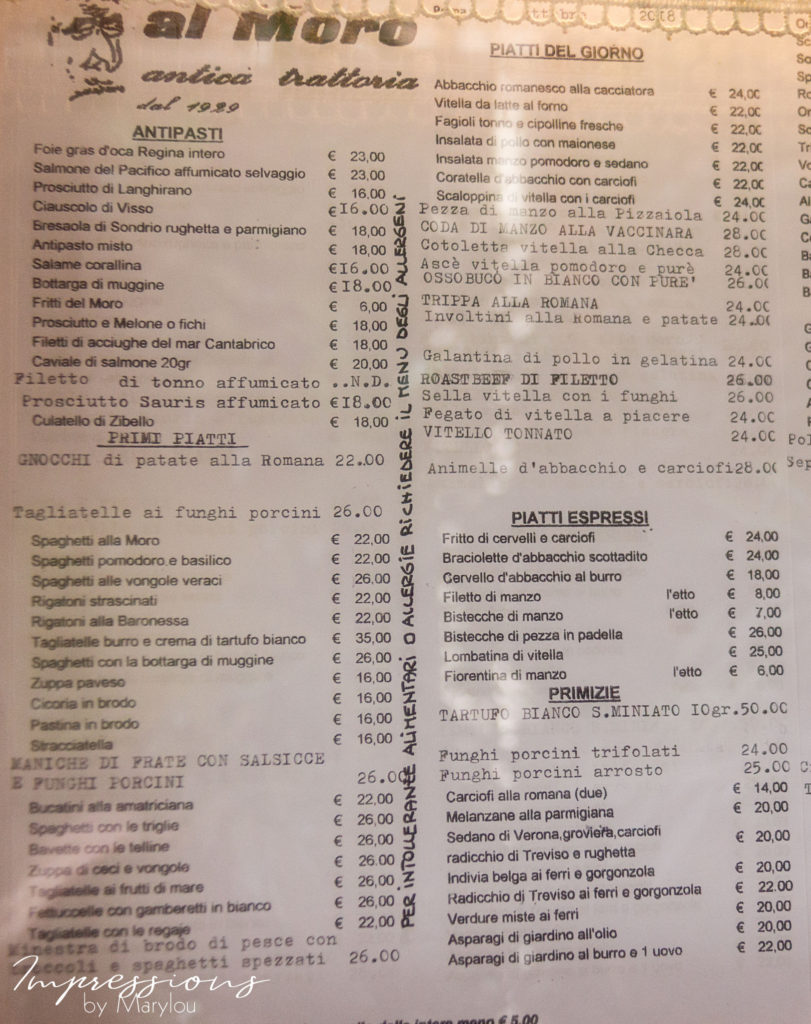 I found the Pantheon and didn't go in, since our tour guide scheduled for the next evening was going to bring us. I later regretted it because the next evening there was as service and everyone had to wait outside and when they allowed everyone in, it was packed!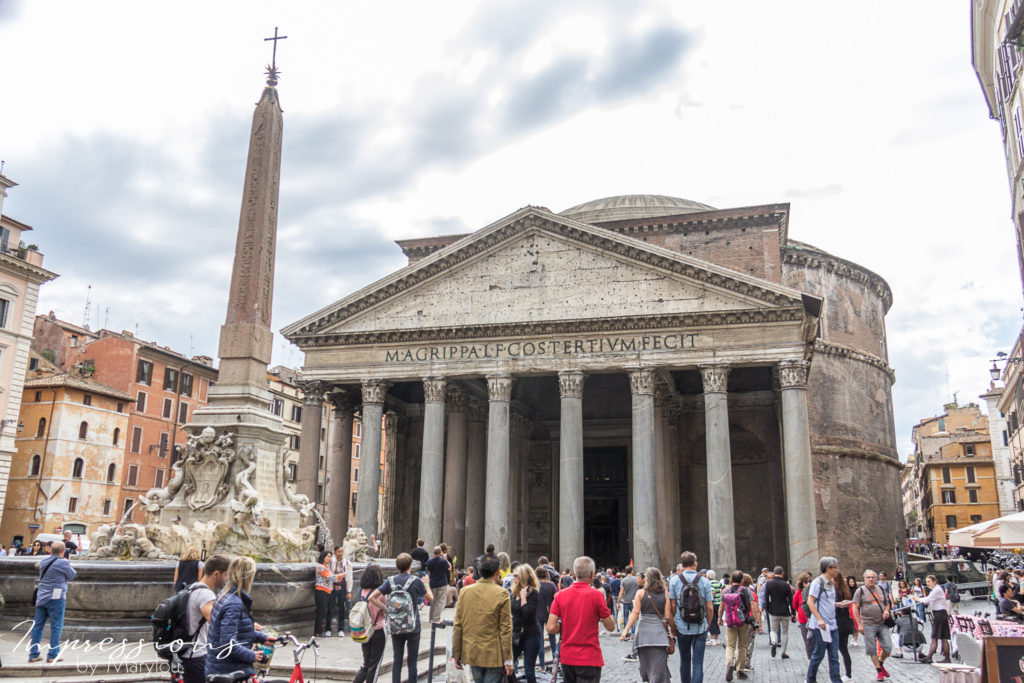 This building is much more massive than it looks on photos! It is the best preserved building from ancient Rome. It was a temple to all the gods and later converted to a christian church. It has regular services. There is so much information about it's history as well as the uniqueness of its architecture. Feel free to read more at this link.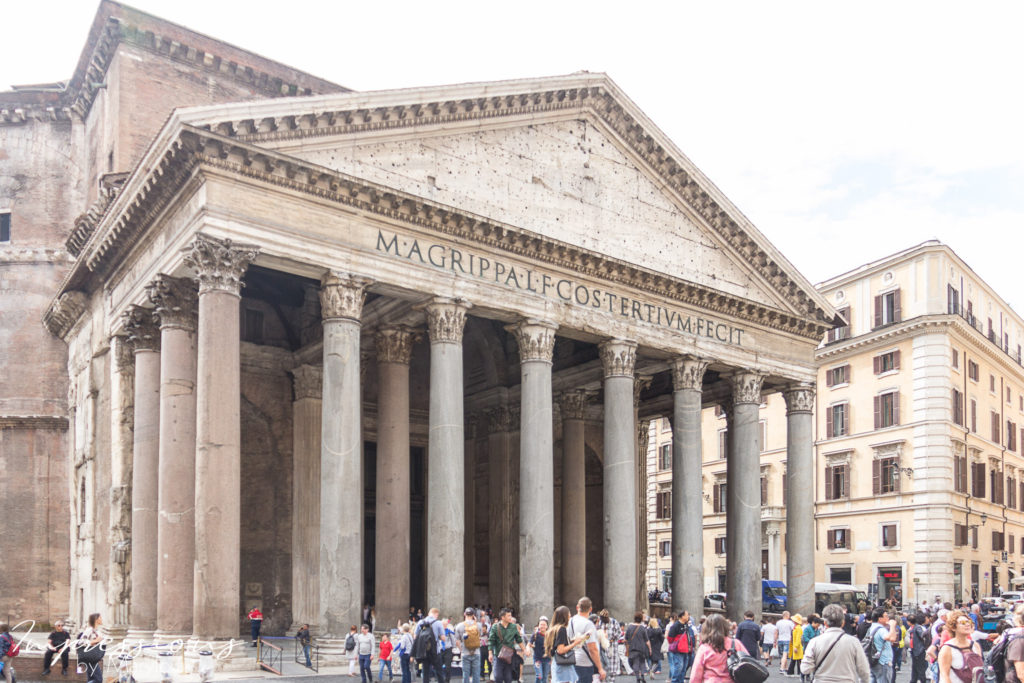 I made my way over to the Trevi Fountain and I heard the crowd before I saw them.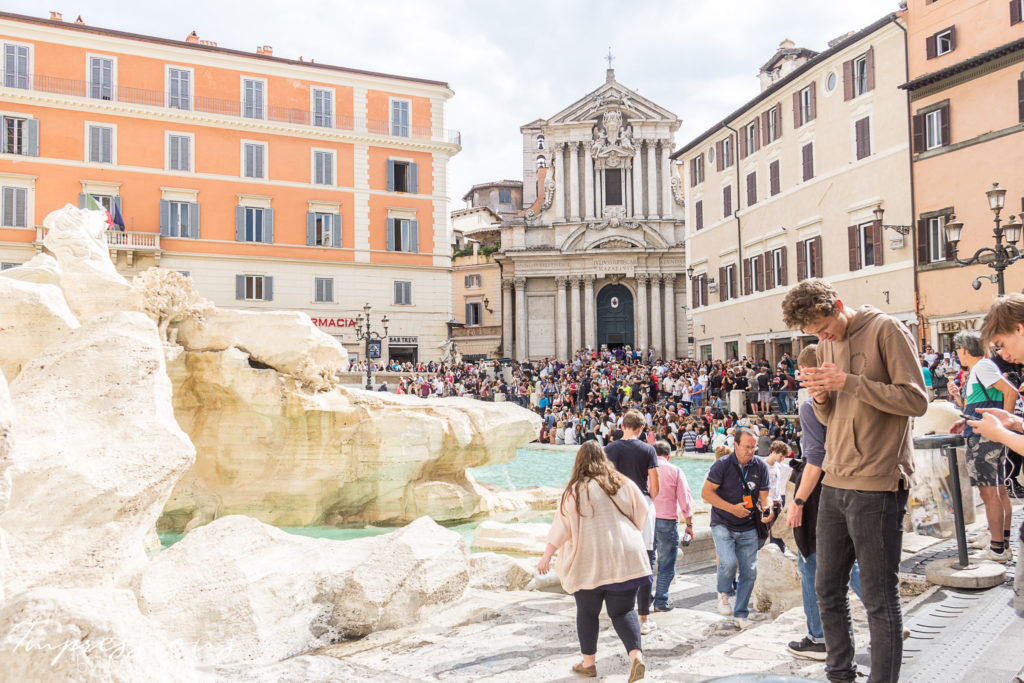 My advice on any big attraction in Rome, if you want to enjoy it without a ton of people, go either early morning or late evening. Since this only comes twice a day (no kidding!) choose the ones you most want to see and plan around it. Assume everything else you want to see that's on everyone's list will be crowded. My friend Anita said I sound like a jaded tourists. I replied that I'm afraid I am, a little. 🙂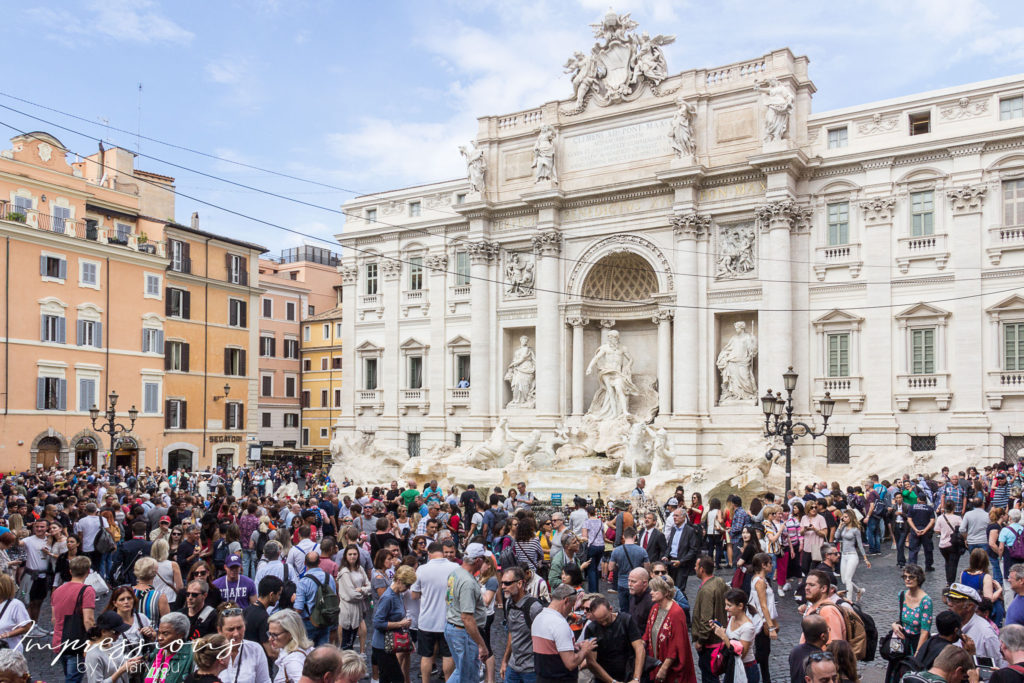 It really is a magnificent fountain! My apologies to the architects for this distorted photo. I couldn't get it all in 1 photo so this is a stitched photo from 6 photos.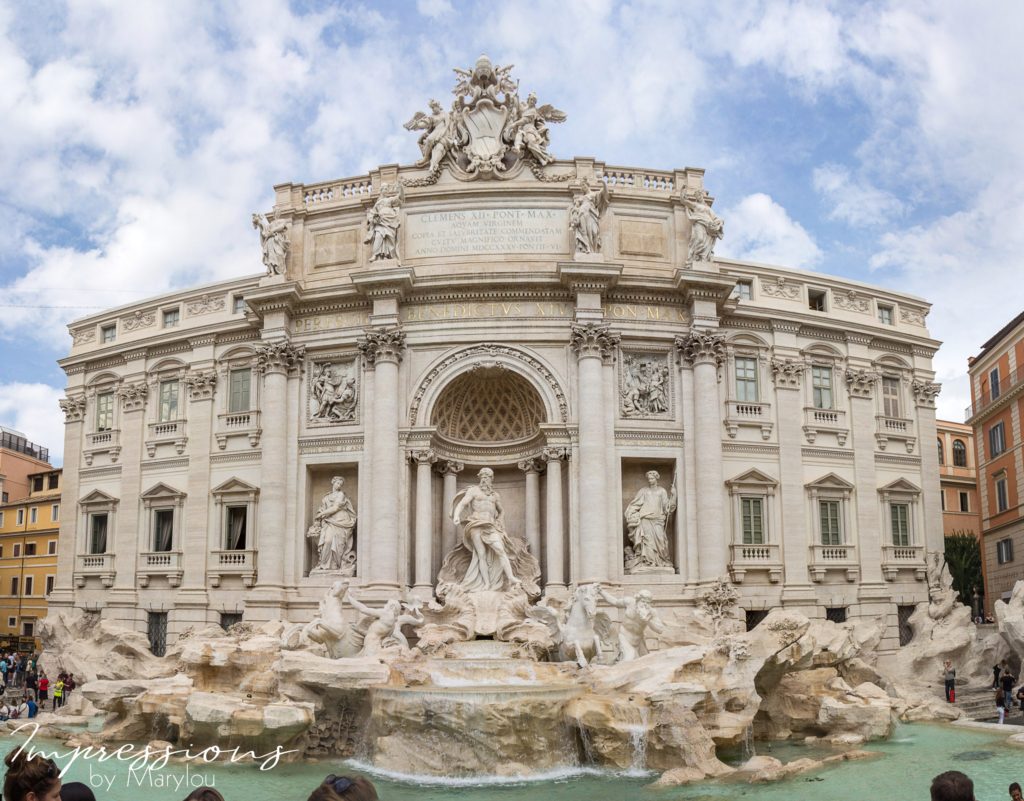 It was time for lunch and I wanted a place away from the restaurants begging you to eat with them, but at a place where I could sit and rest.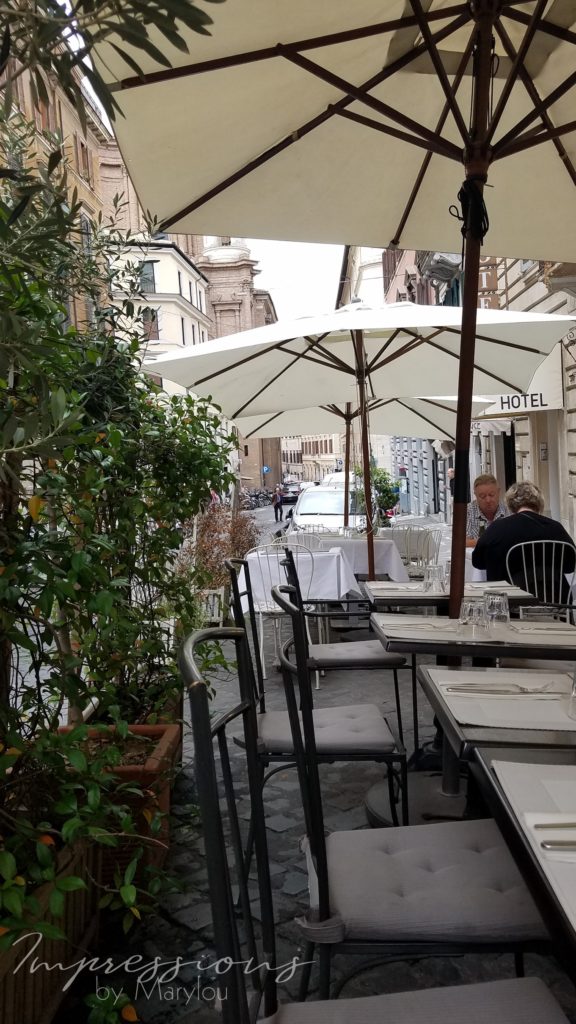 My first pizza! I think it was called Greedy Pizza. I'm assuming because it had more toppings than normal. A lot of the Roman pizza is pizza bianco (white pizza) and has no tomato sauce. This was drizzled with a little honey. I'm pretty sure the dark stuff is truffle pesto, because I kept burping that flavor all afternoon. Every time I had something with truffles, it had the same effect.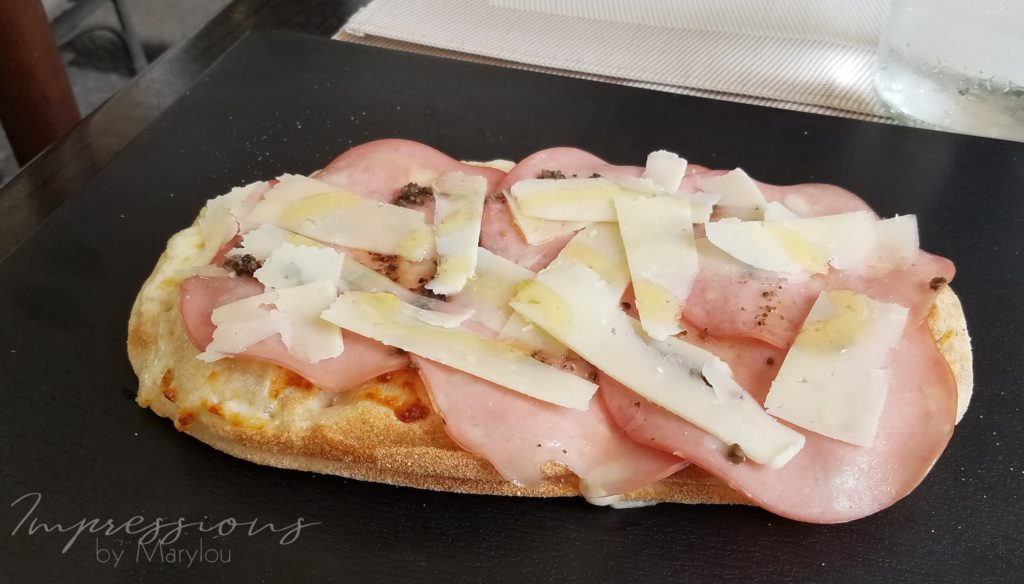 I don't know how far I walked but most days we averaged 5 – 6 miles.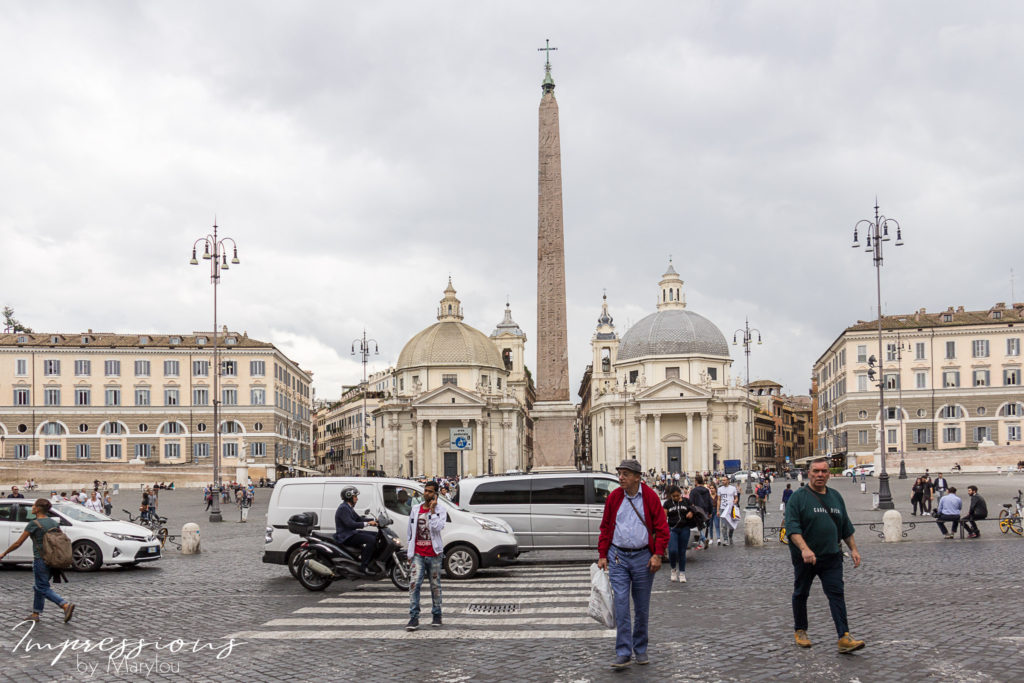 I walked to Villa Borghese, a large park, part of a large estate, now open to the public. There is a gallery with famous sculptures but I bypassed that. Rome is full of art. You really need several weeks to see all that there is to be seen. Maybe several months? Art was not high on our list of things to experience. Actually, other than the Vatican museums, it was not on our list at all.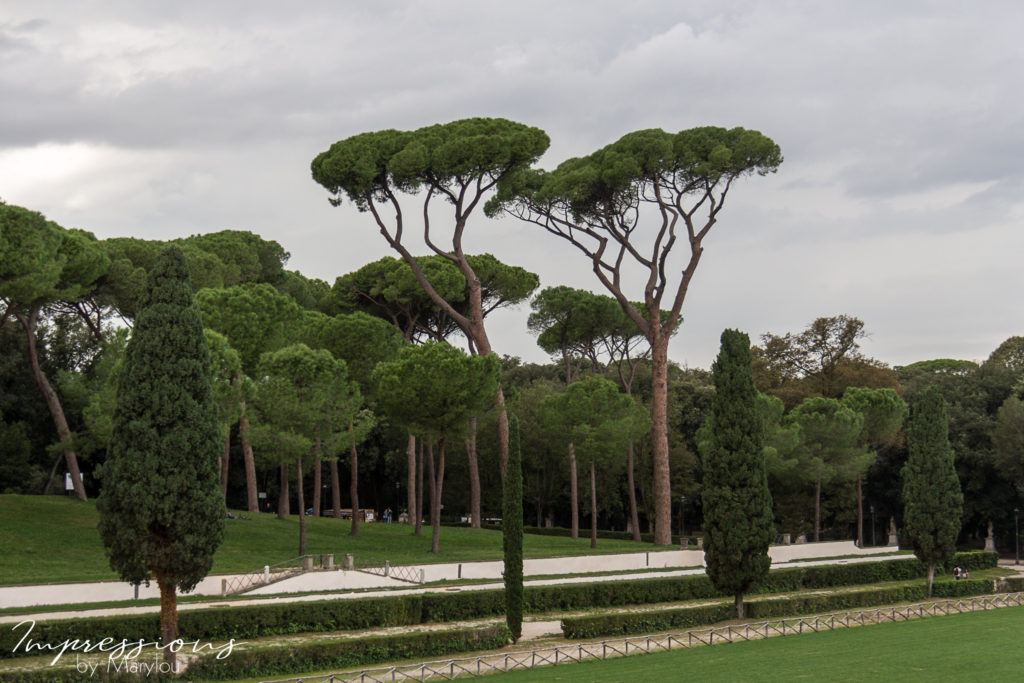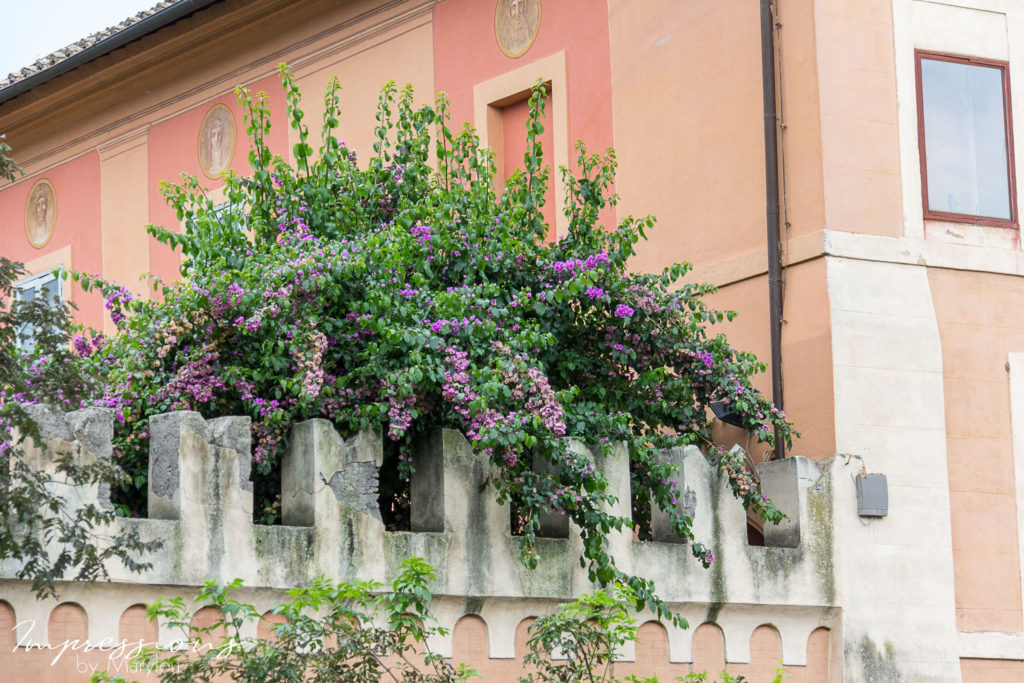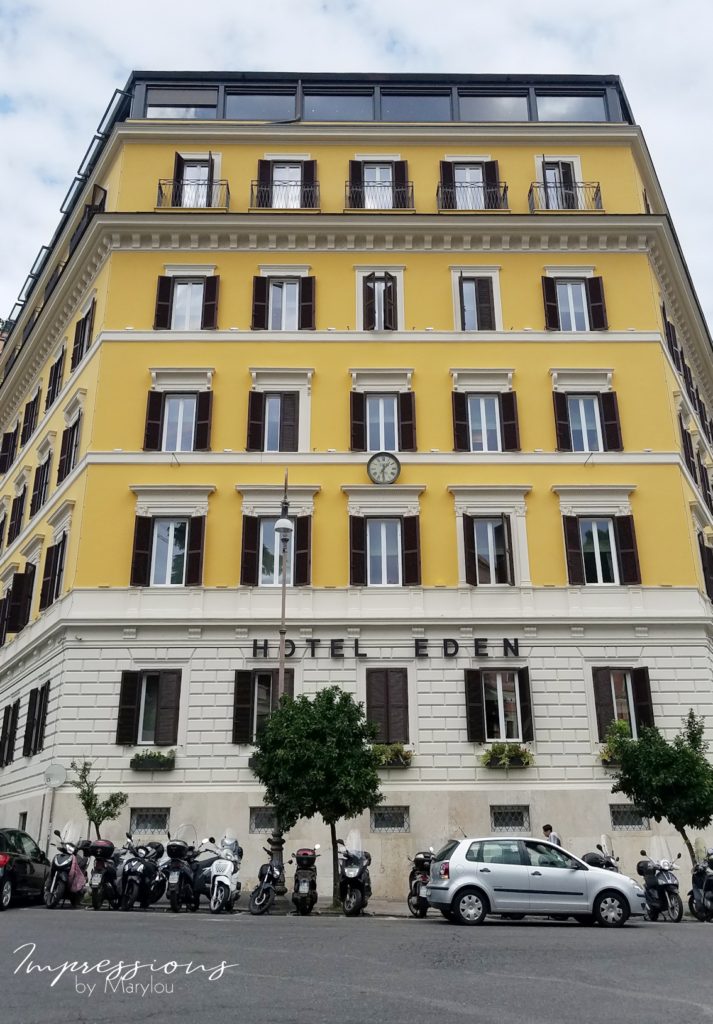 I walked past very posh hotels, whose prices are $800 (and up) per night.
I had decided I would take a hop on hop off bus at the next opportunity, to see what is to see, and to take a break from walking. Of course, Murphy's Law dictated that I should not see any buses in my hour of need. A tiramisu flavored gelato halfway home urged my aching feet to endure. 🙂 🙂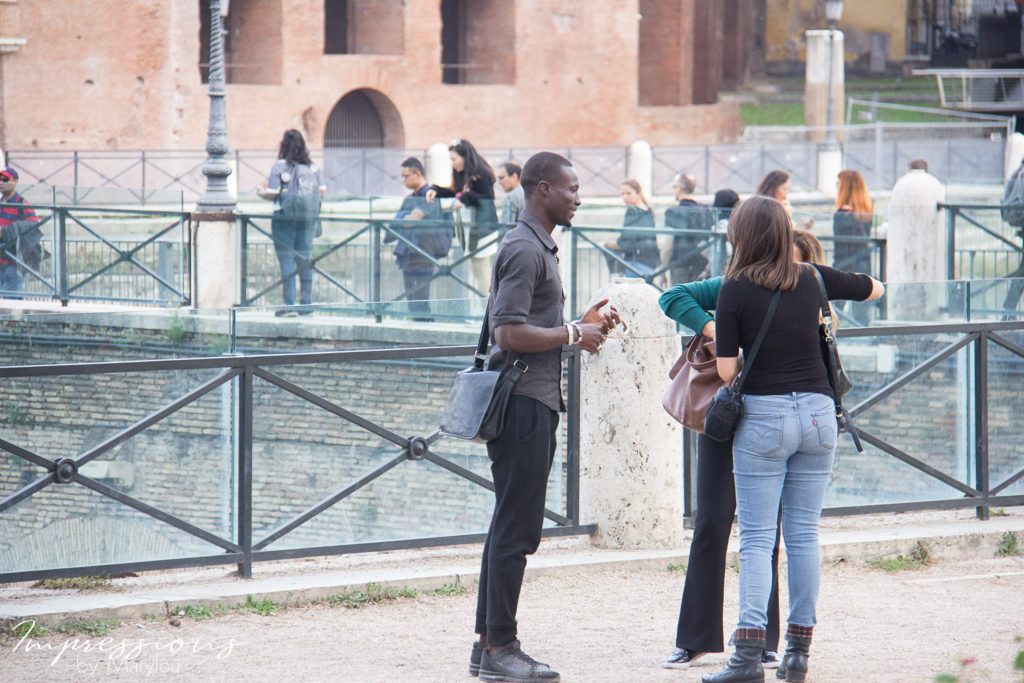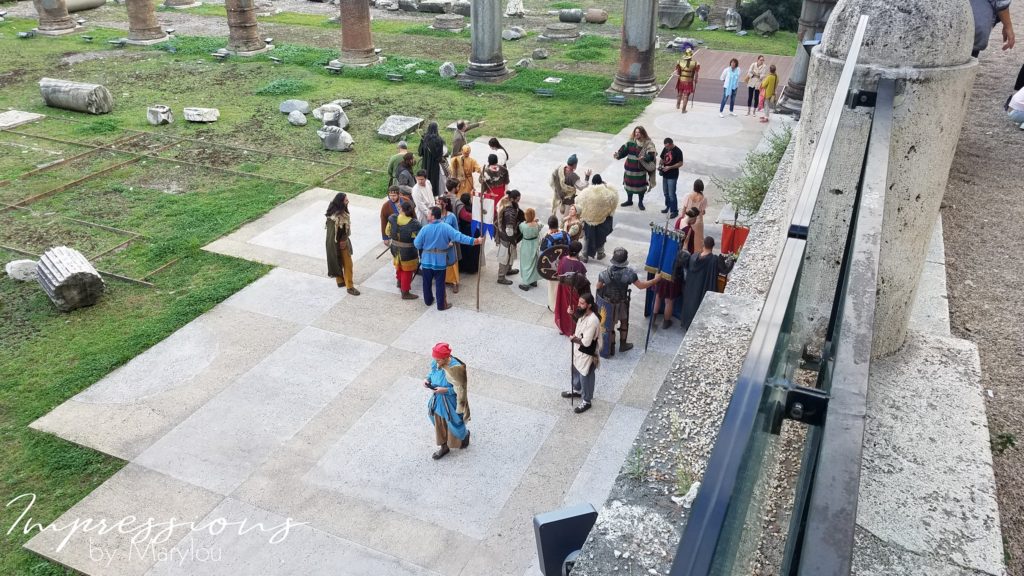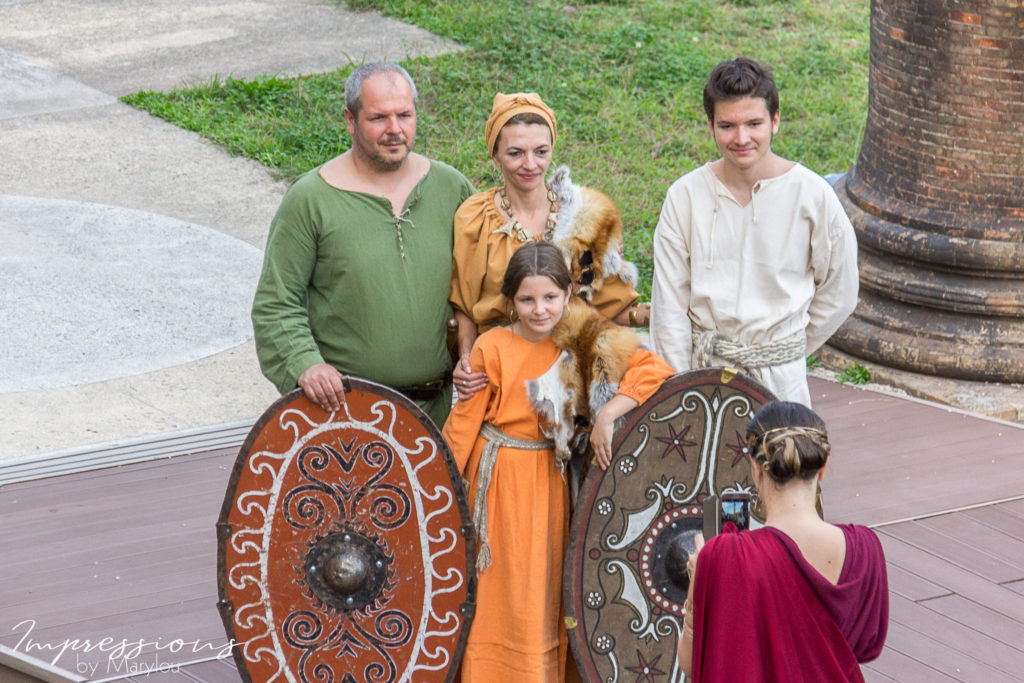 Oh, and there churches every block or 2, also a good place to stop and sit, and ponder life. All churches we visited had a sign about keeping silent. In England, we sang in every church we could, assuming there were few folks around. We probably would've gotten run out here.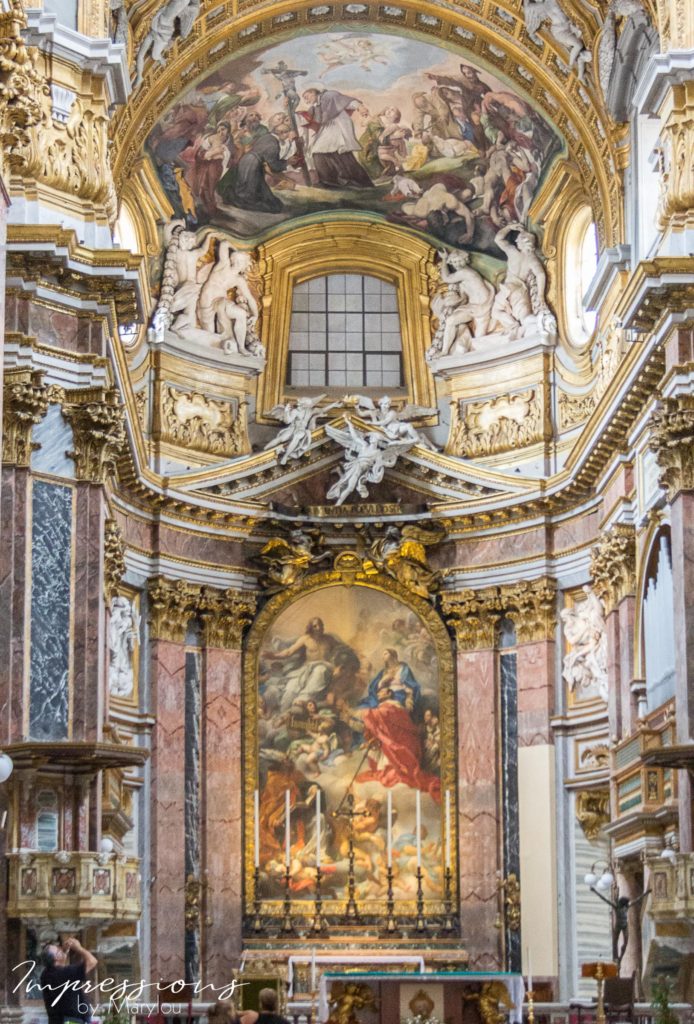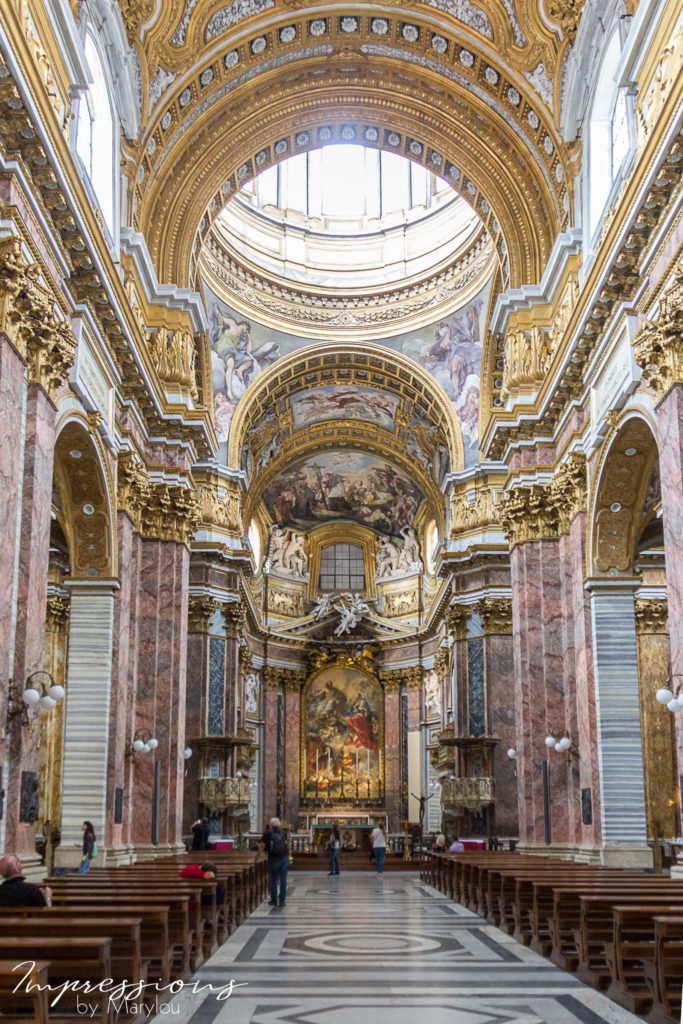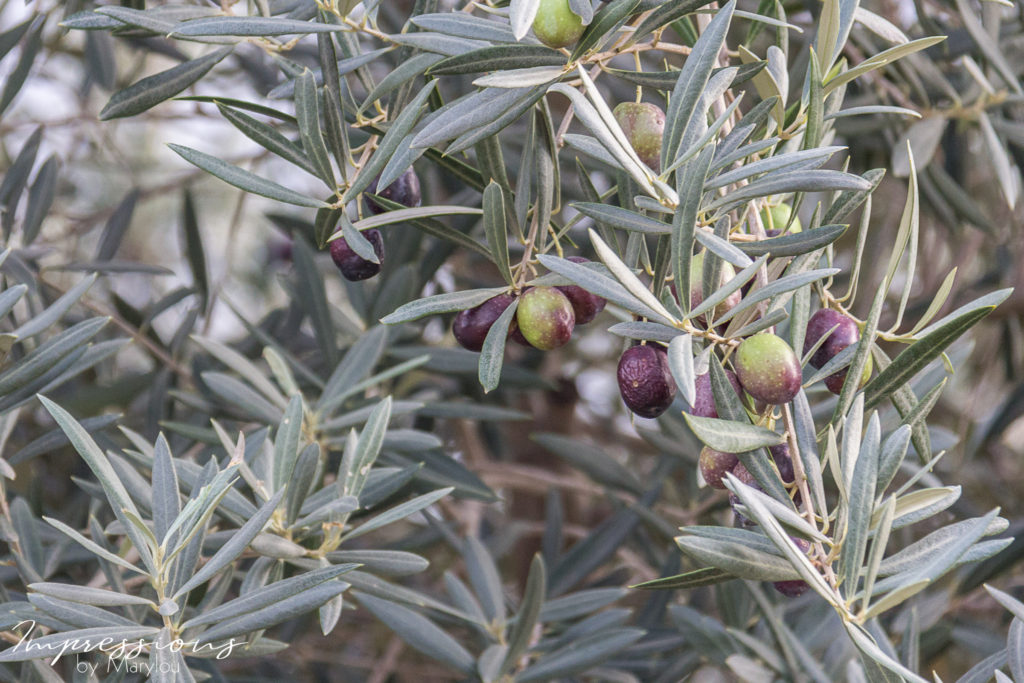 And the evening and the morning and the evening were the 1st and a half day. It was a near perfect a day as I could've drawn up for my day in Rome! I promise I won't have so many pictures on all of the posts. At least I'll try not to.
Next up…. Touring Vatican City in the pouring rain, with the rest of the masses.