This week summer weather hit. We had gorgeous weather in April and into May. This week the temps hit the mid-90s. It's officially time for me to switch from hot drinks to cold. I love the combination of strawberry and lemon. My friend Christine sells strawberry lemonade cupcakes at the market that are so good!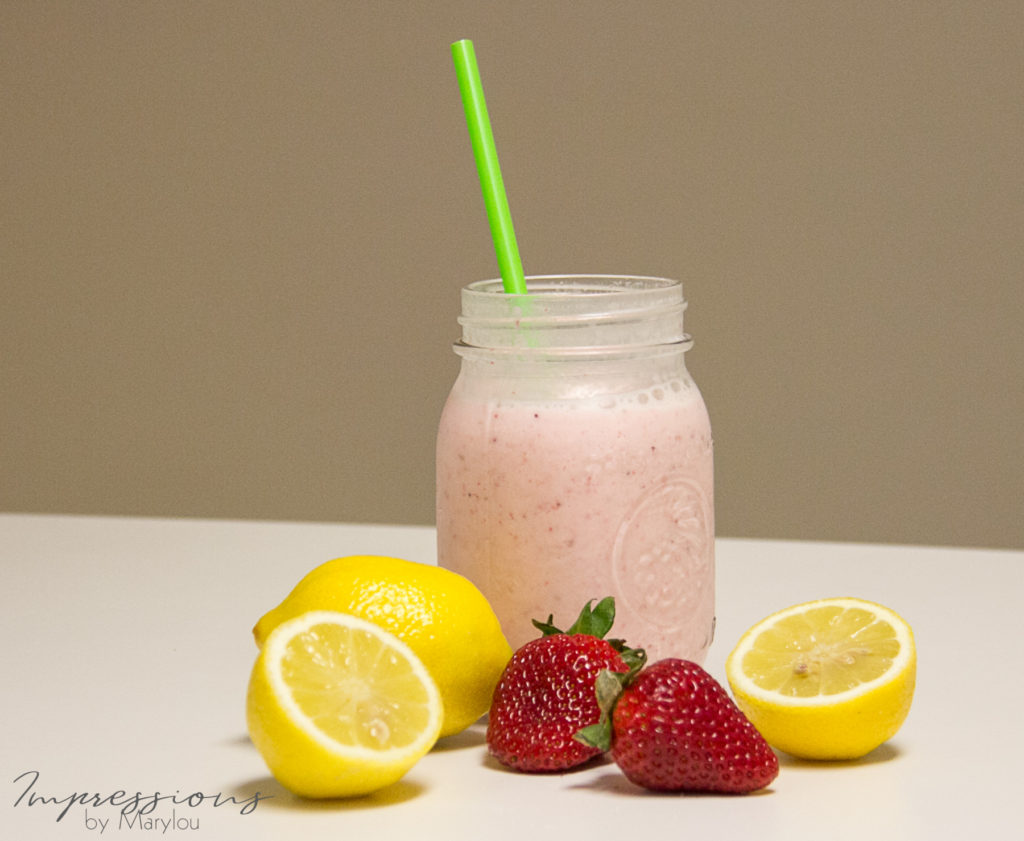 How about a strawberry lemonade drink that's relatively healthy?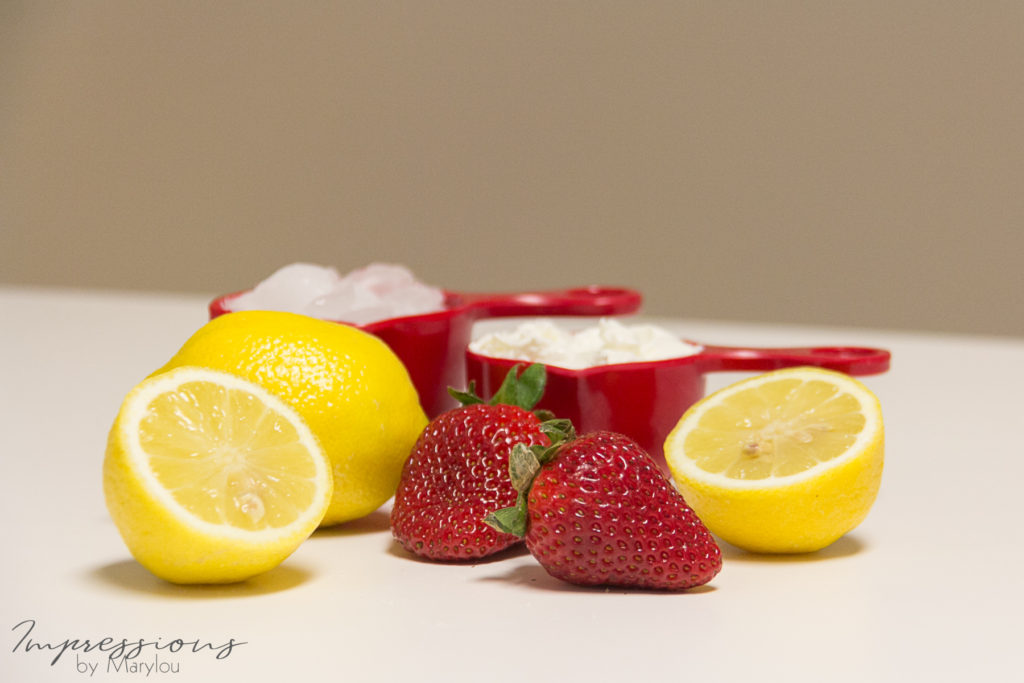 Here is a tip for smoothies… freeze your fruit, if it's freezable kind. Freeze fresh squeezed lemon juice in an ice tray, for easy-to-use small servings.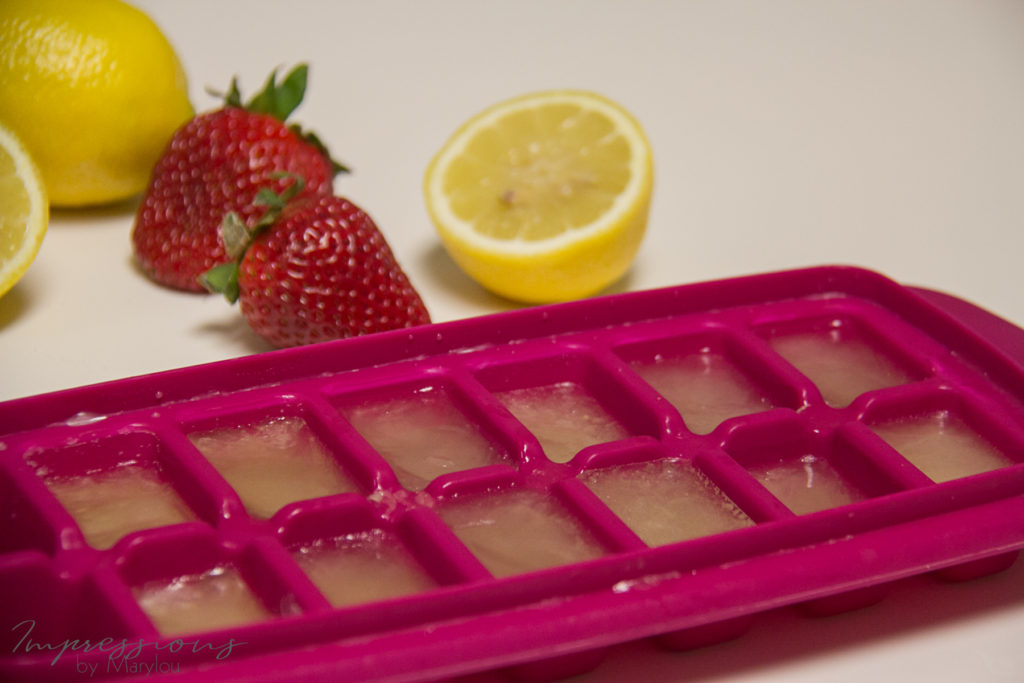 Each compartment holds about a third of a lemon.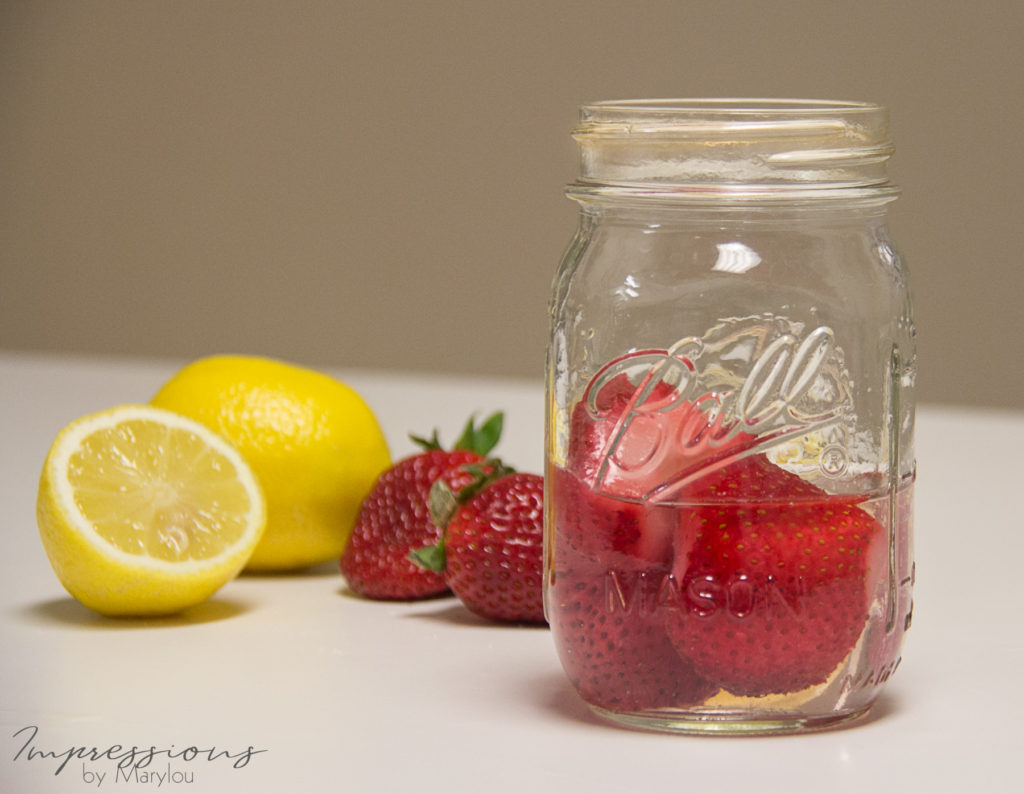 I find that the strawberries blend better if you let them partially thaw in water just a little.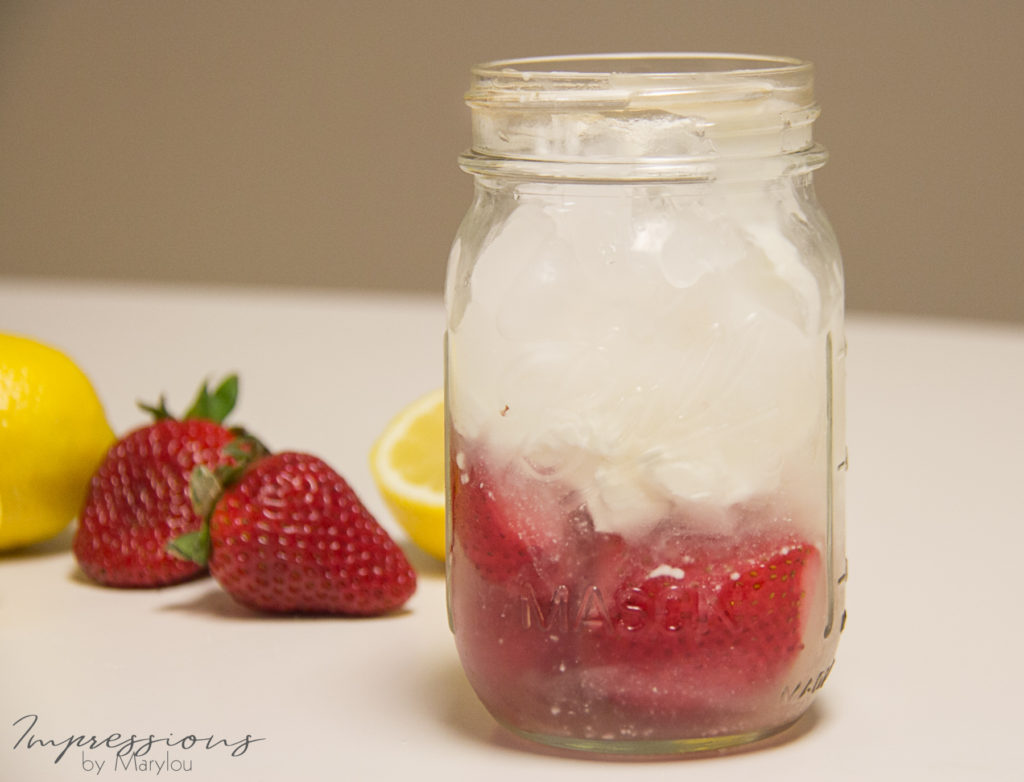 If you are only making enough for one, and you have an old fashioned ($.99 garage sale deal) blender like mine, you can use a small mouth pint jar.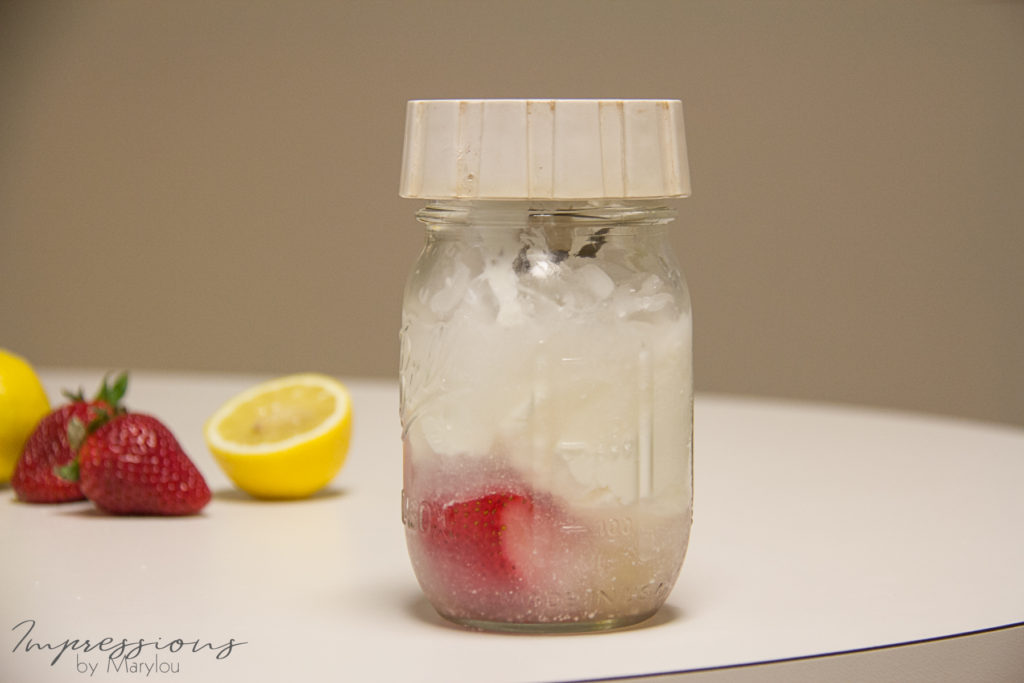 Add your ice, frozen fruit, yogurt, sweetener & lemon juice leaving some breathing room in the top. Blenderize until real smoothie … er… smooth. I wouldn't use a closed container with this with anything that could have a chemical reaction since air cannot escape.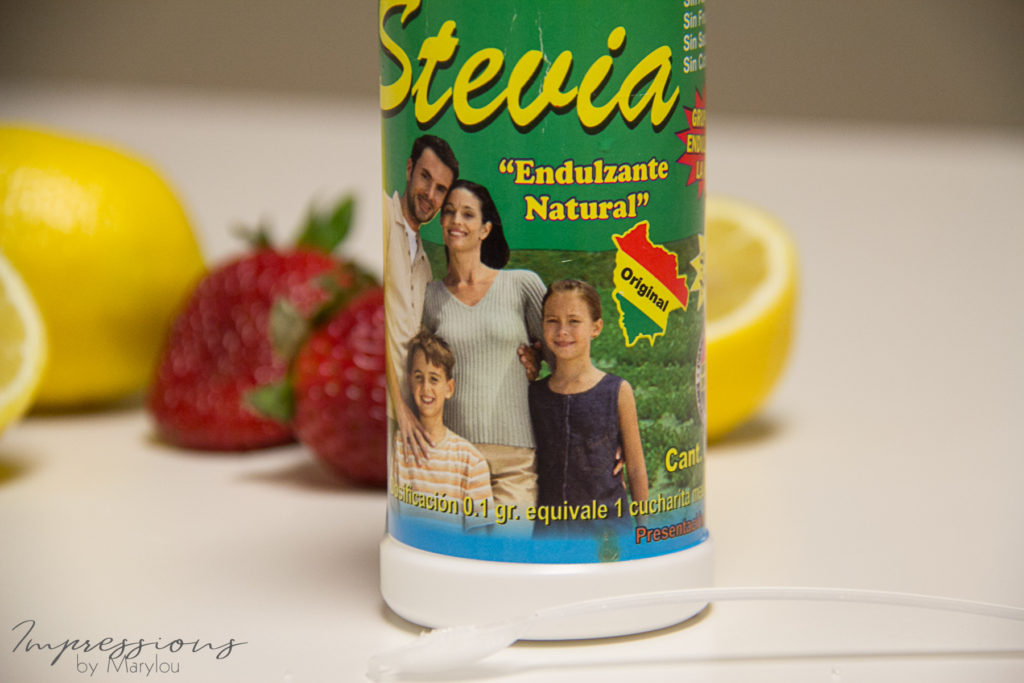 I use this stevia that comes from Bolivia, that I purchase all the way from the Amazon (the Amazon.com, that is. 🙂 ). Stevia from Bolivia sounds like a person, doesn't it. Maybe it's the lady in the photo. Stevia is grown in South America and has been used there for years. This is the best no-aftertaste stuff I've tasted. Like pure stevia, it is concentrated and only requires about 1/4 tsp or so.
Here you go: