Every October I get the urge to travel to where there is leaf color change, and every October the weekends seem to fill up quickly. In 2010 my sister and I, along with 2 friends who were with us part of the time, spent 2 weeks in the New England states. If you are free to travel and can make this trip, do it!
This late spring, when my nephew and his girlfriend announced their engagement for an Oct. Virginia wedding, I decided to work in a trip to Babcock State Park. BSP has an iconic grist mill that is in a stunning setting. The park itself is kind of remote and not on the way to anywhere. We stayed in a cabin just up the lane from the mill. There are about 8 cabins back this lane.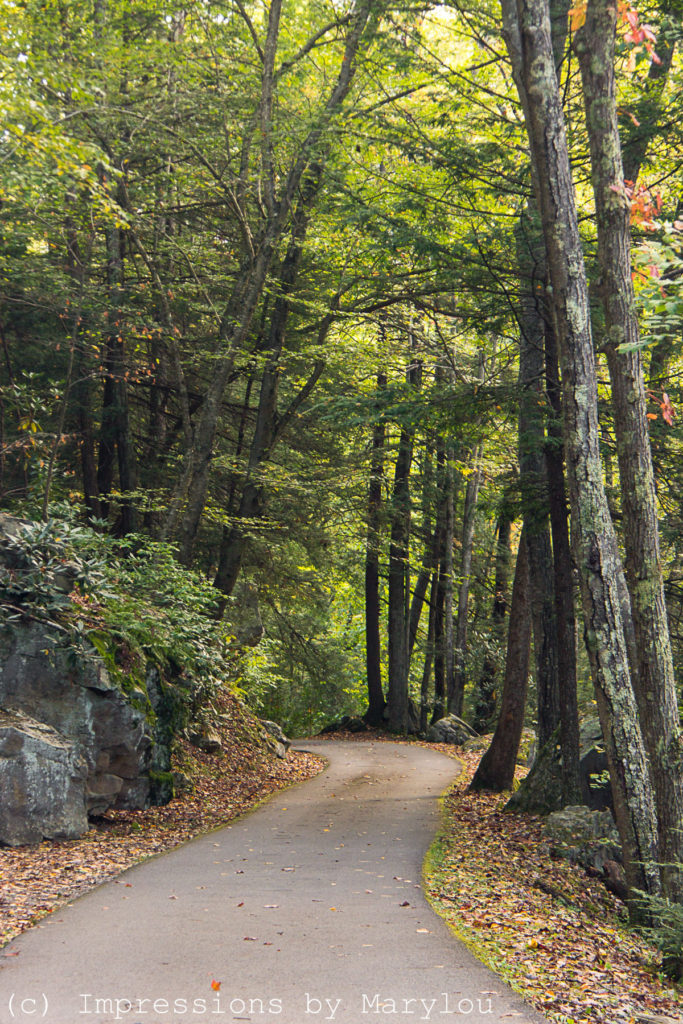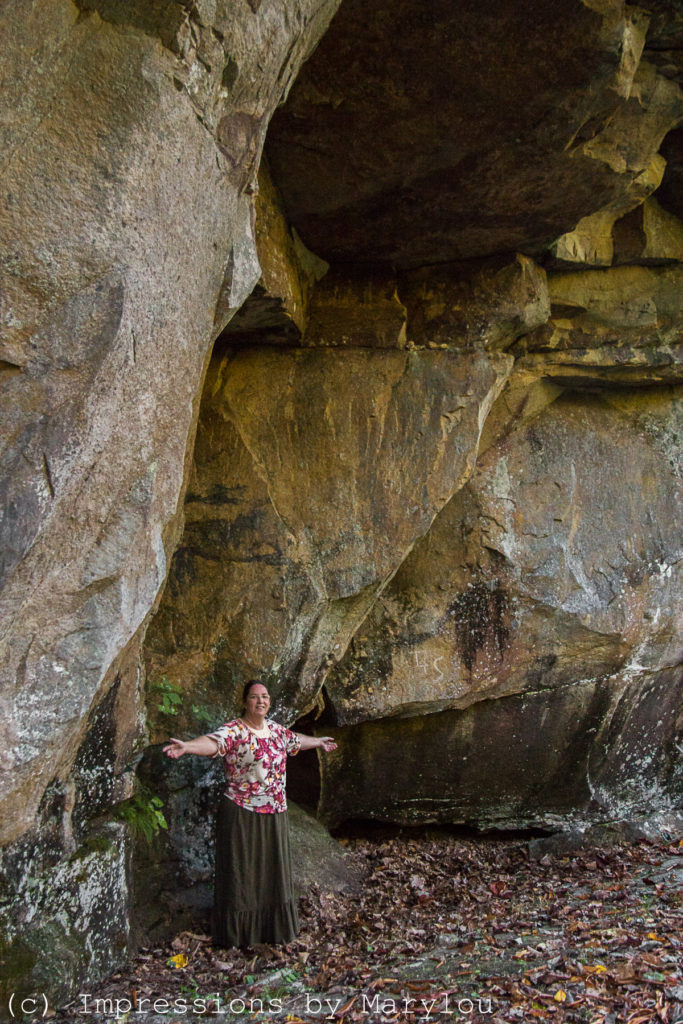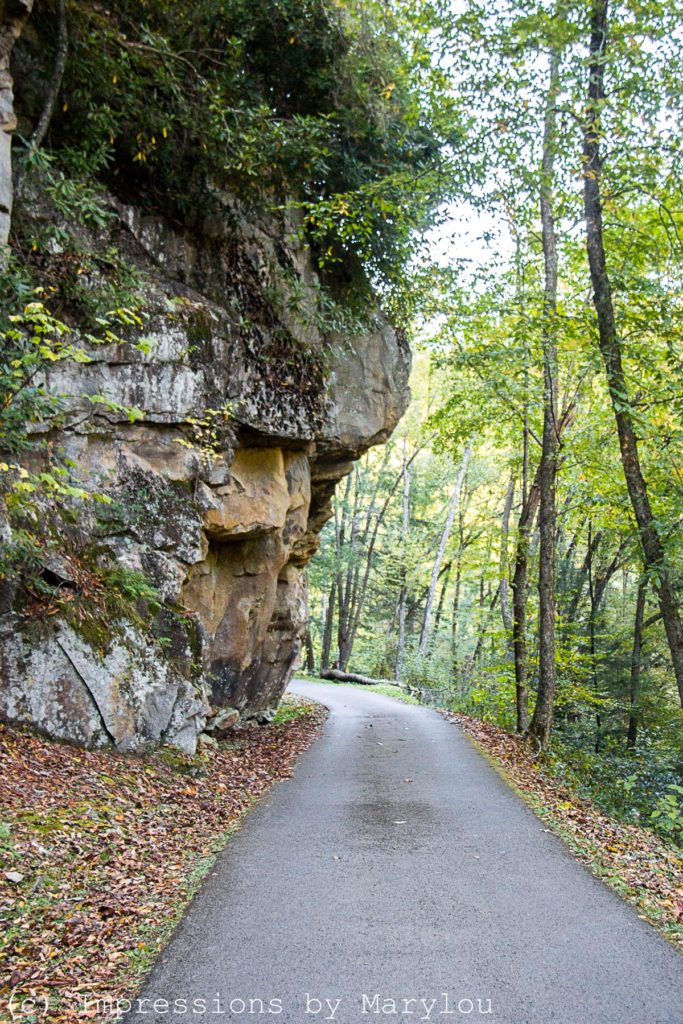 We got lucky and got cabin 12 which only has 12 steps down to it. Even with that, the lane was about even with the roofline. Some of the others were were way down the hill. The good part was, there were closer to the rushing stream.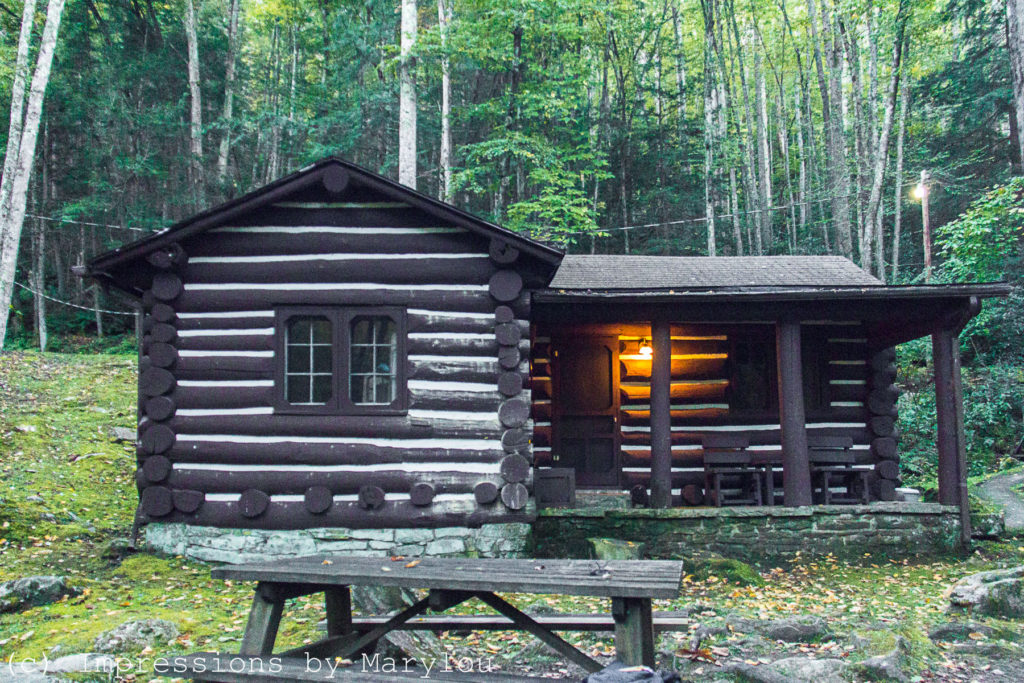 Our cabin was their "intermediate" level cabin. It was warmed only by a big open fireplace. We needed it because the night temperatures dipped into the 30s and the bright sunshine warming to daytime temps in the 60s hardly warmed the cabin because of all the trees. It had a full kitchen, though a bit rustic and small. There are not many restaurants or grocery stores close by so were glad we had planned ahead and picked up some things at a Kroger a few hours before we got there. They provide plenty of good fire wood, which burned nicely and cozily.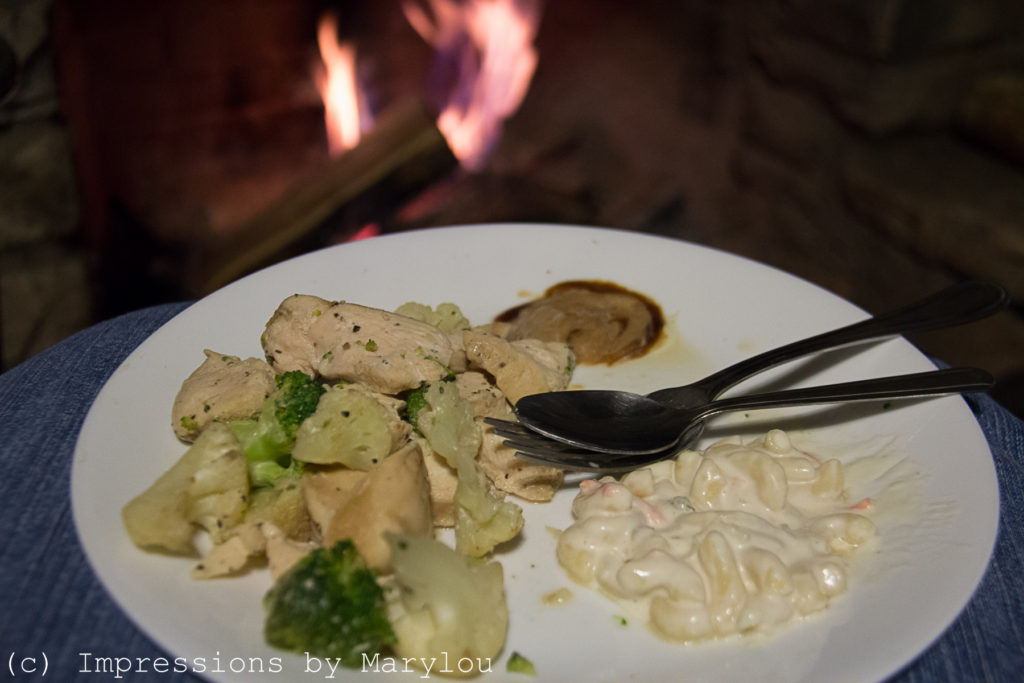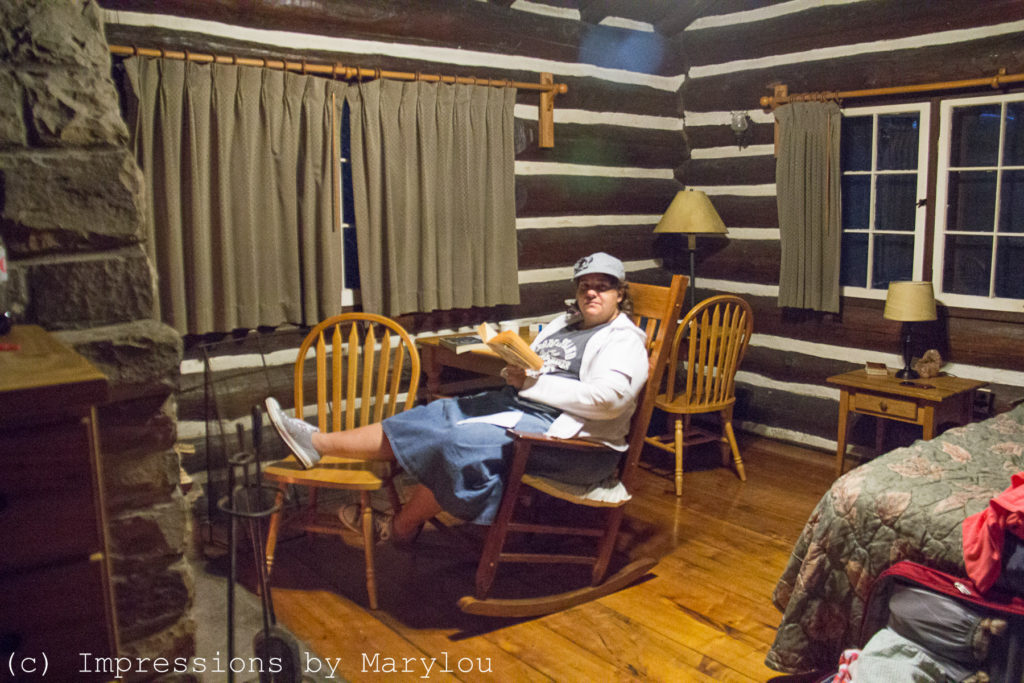 The best time to shoot the mill only sunny days is in the hours just after it gets light. When we were there, bright light didn't hit it until after 9 AM. By 5:30 or 6, the sun was no longer hitting it. If you want to use a slow shutter speed to make the water look silky, you have to shoot when the sun is not hitting it.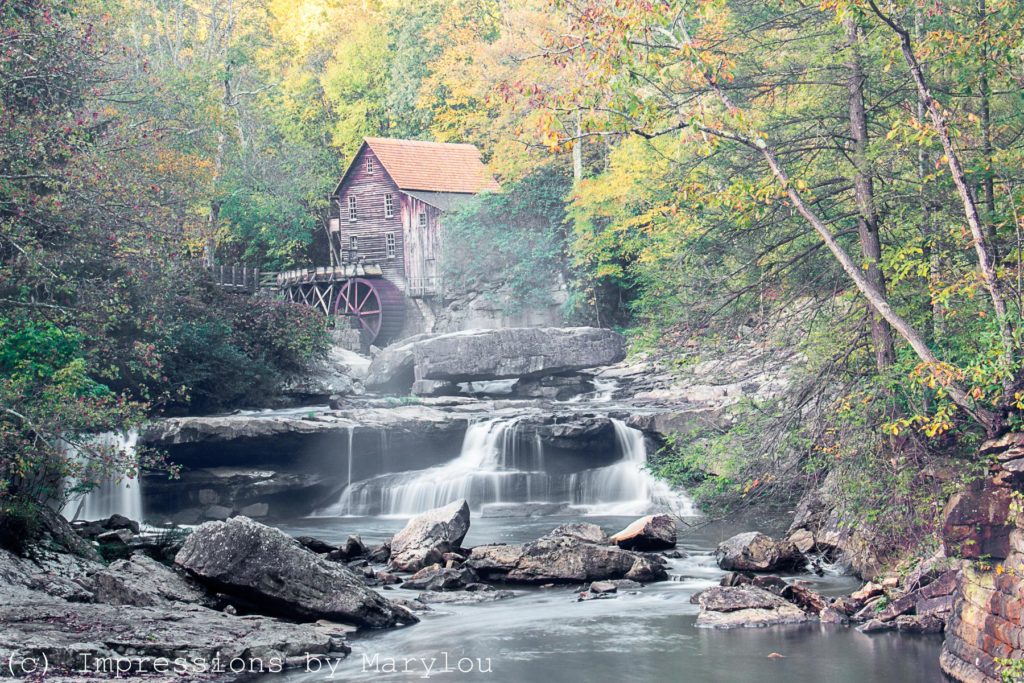 There were quite a number of other photographers around morning and evening. We had to work around each other.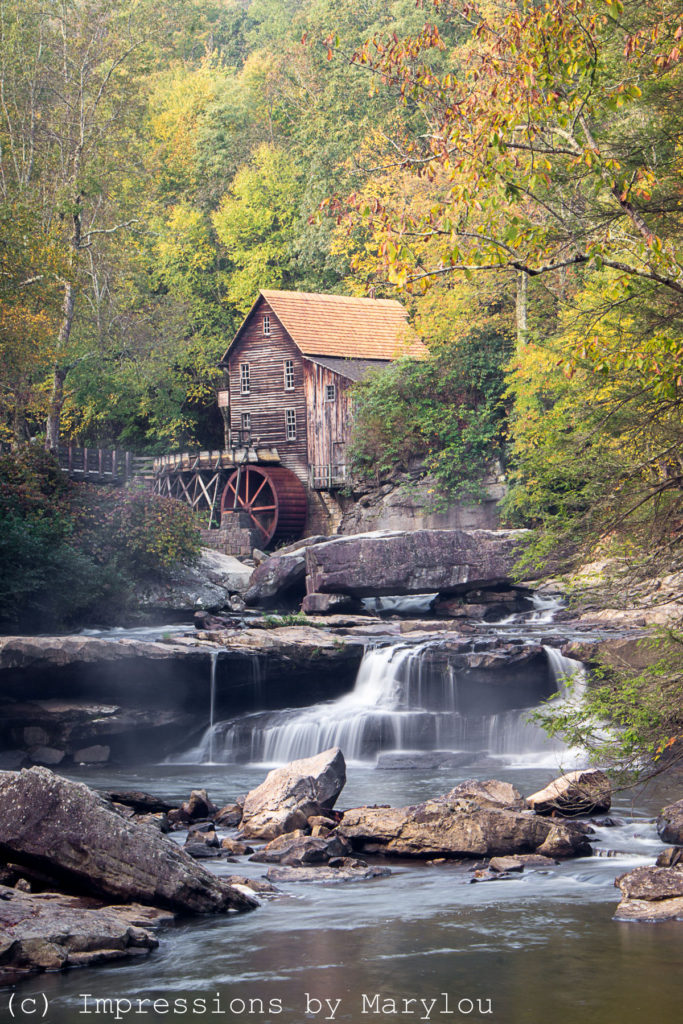 In the morning there was mist coming of the water. Can you spot the other photographer below? One of the ladies dressed in camouflage and she blended in well.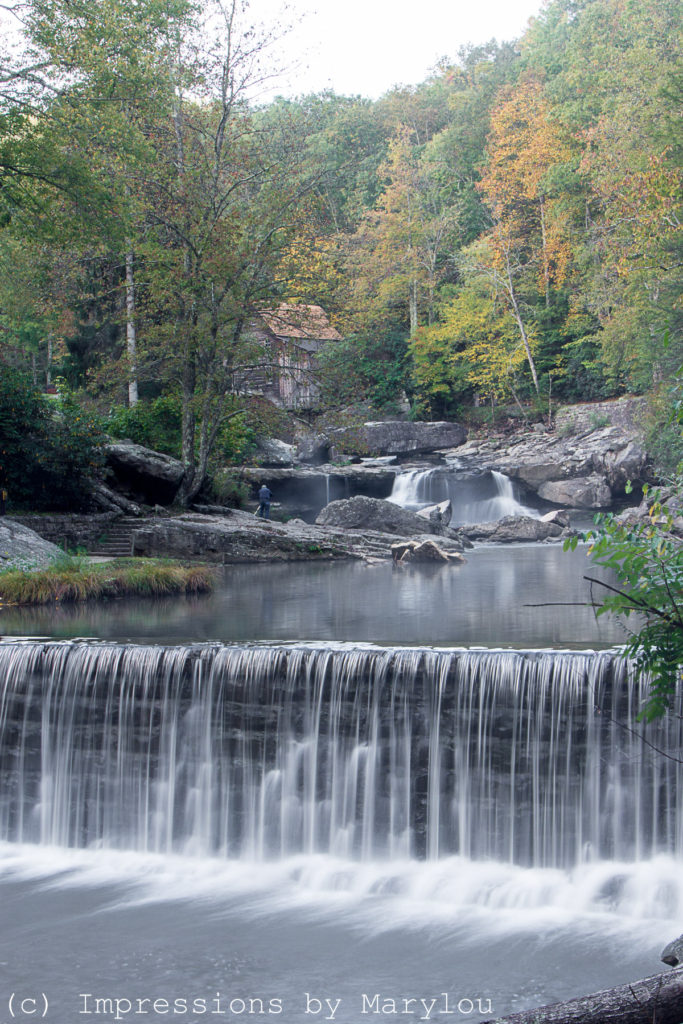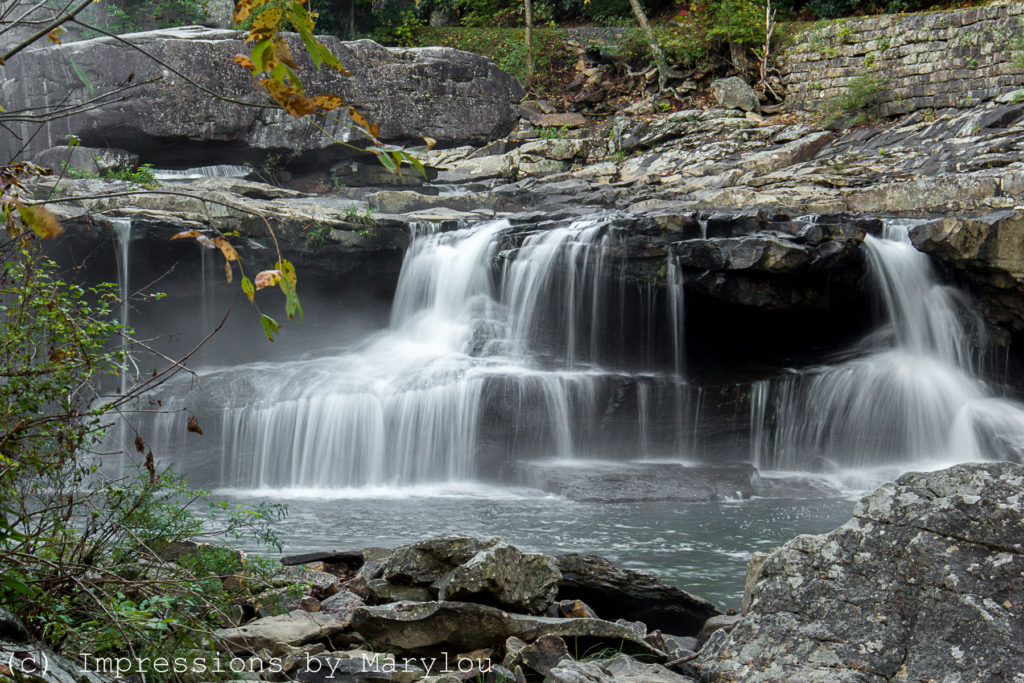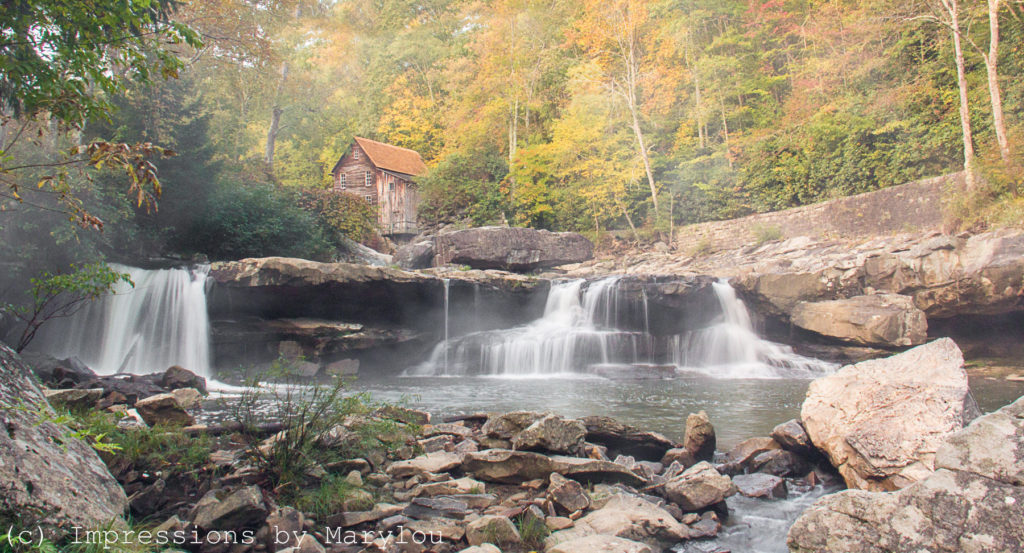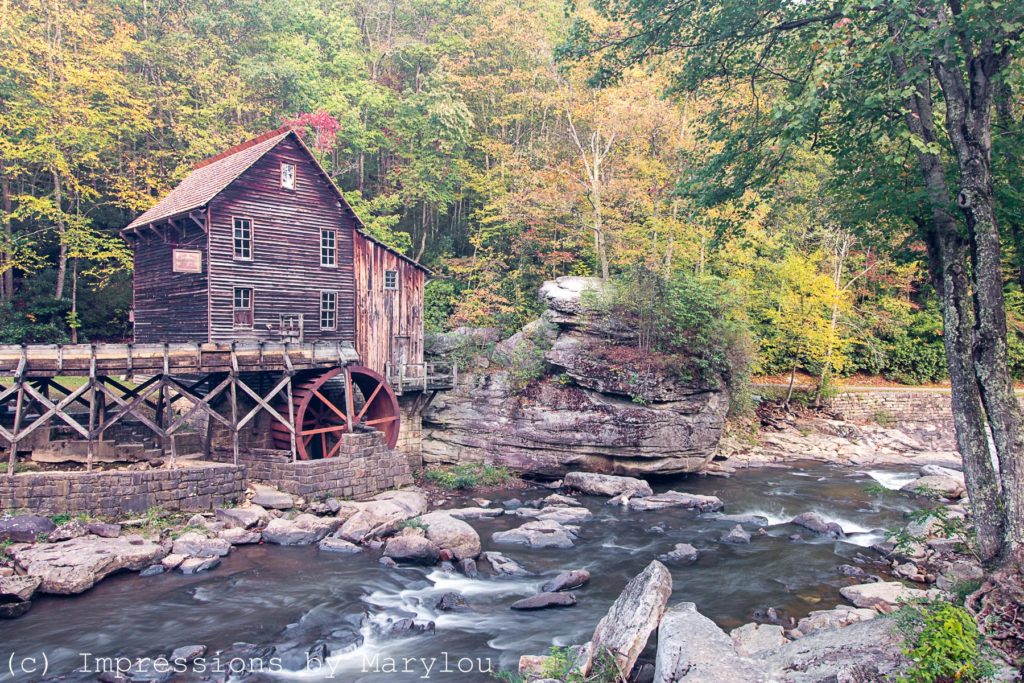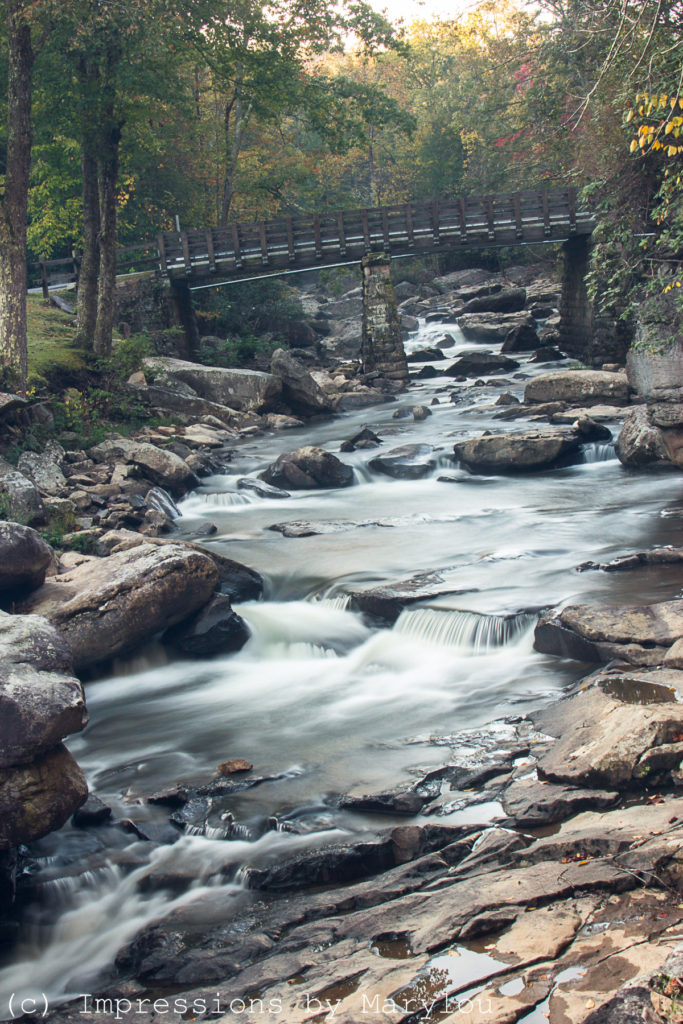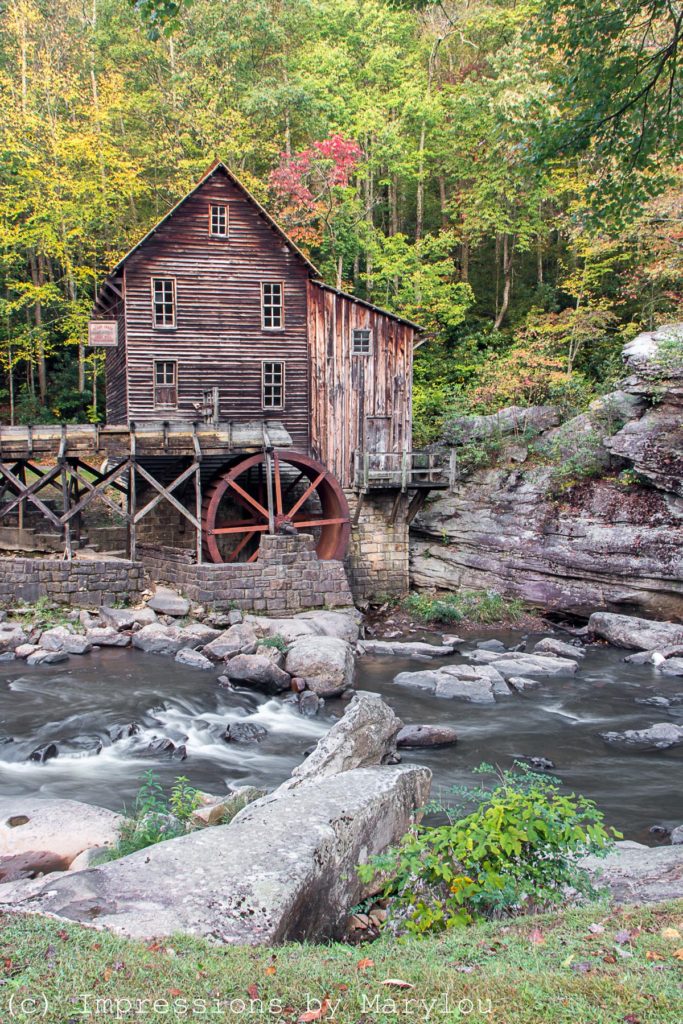 There's a pretty lake in the park where you can rent boats in the summer. It was closed down for the season when we were there. In the morning there was mist dancing over the water.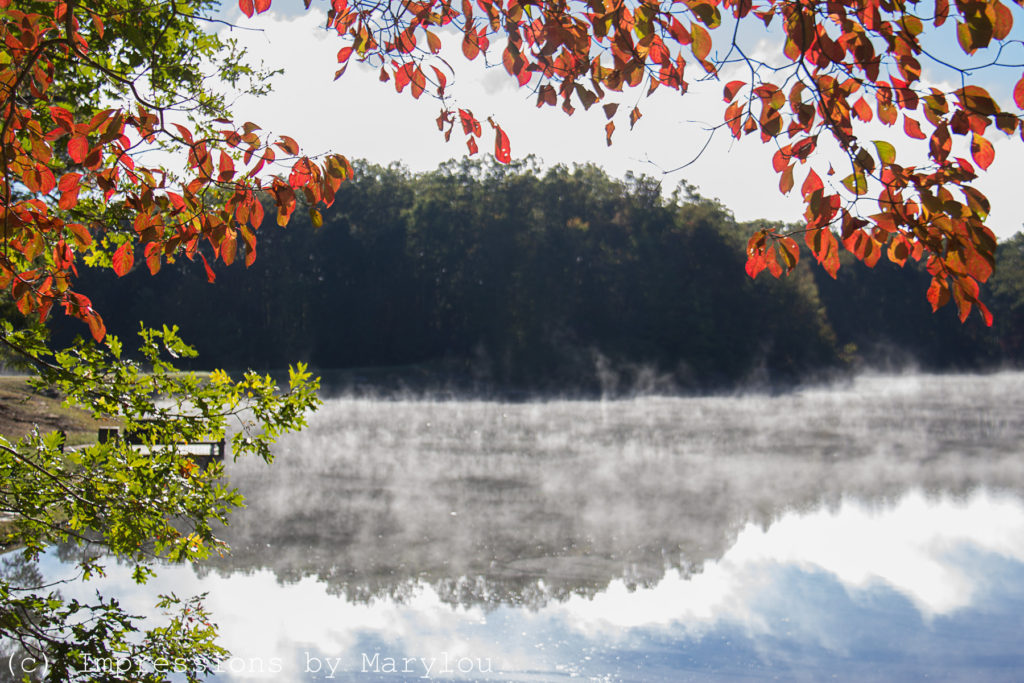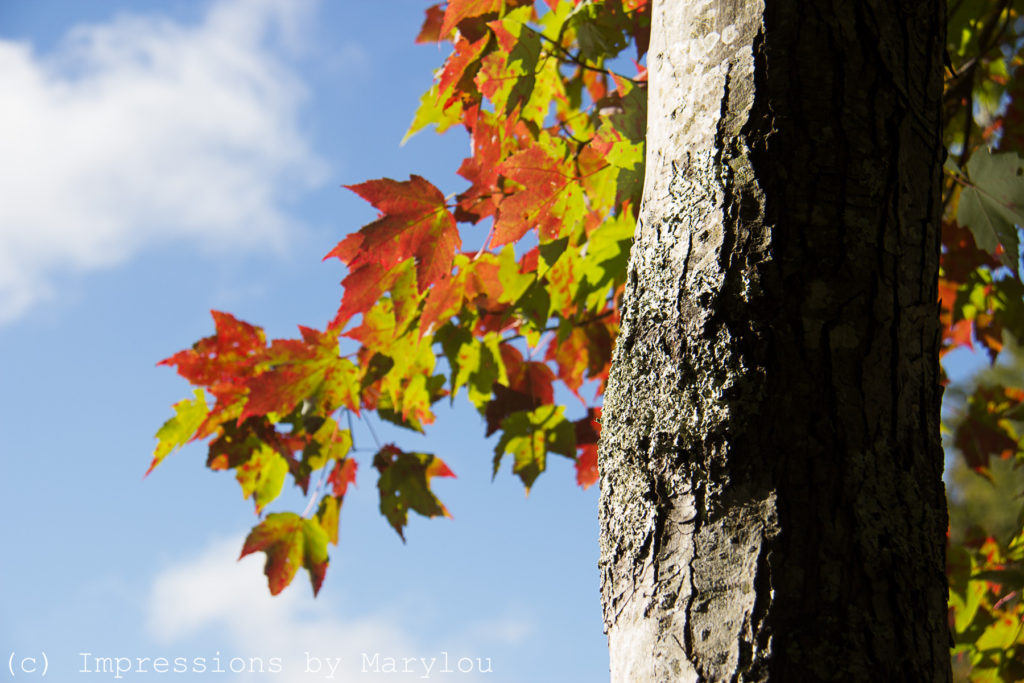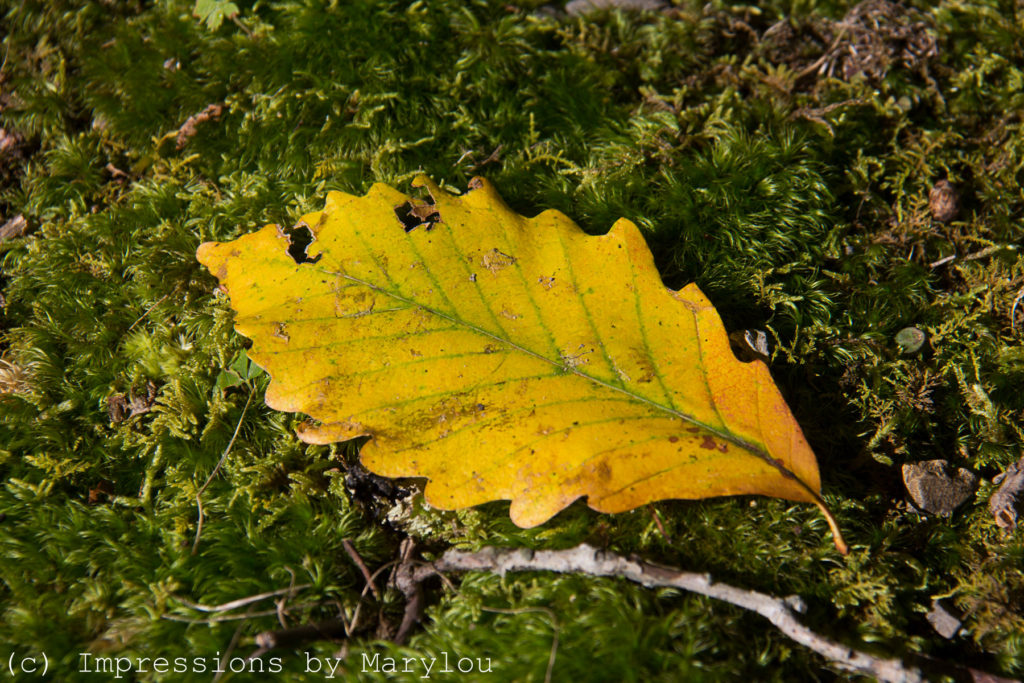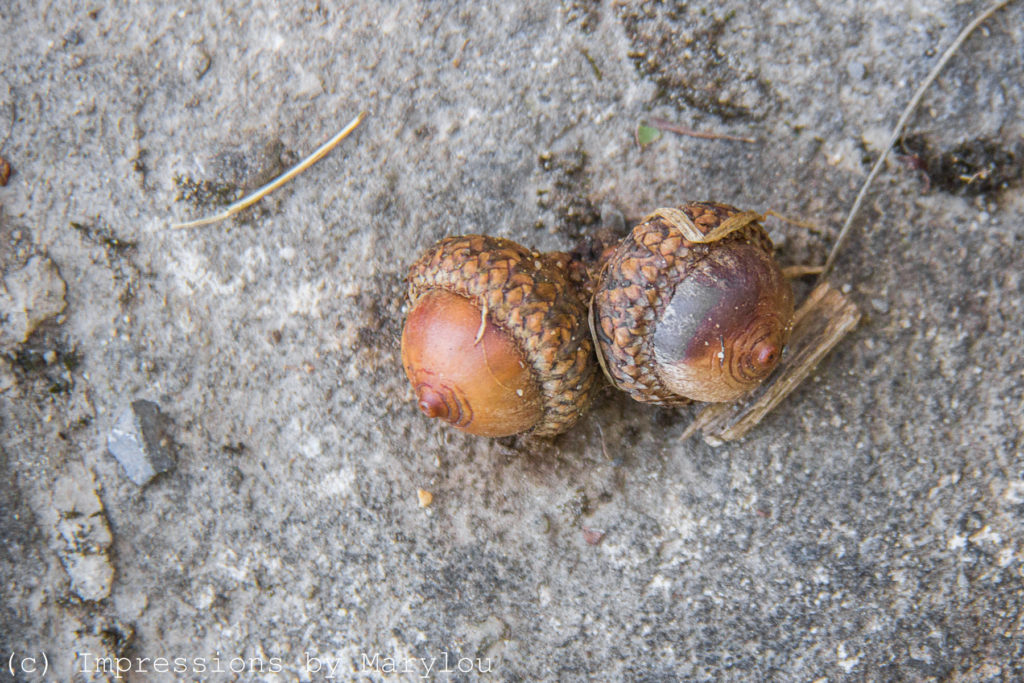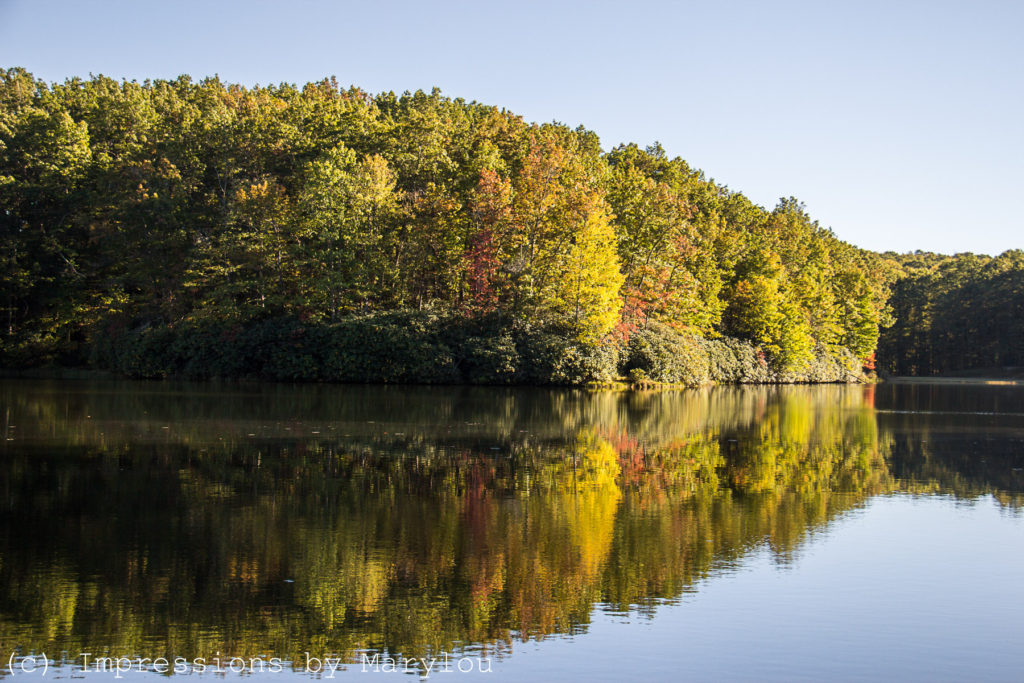 We hiked one of the many trails in the park. This was along a narrow-gauge 2.5 mile trail. I'm not sure what this rail was used for, possibly mining purposes? There was a swinging bridge that we wanted to see and we got to within a short distance of it, but gave up because the trail hit a ravine, and I didn't have shoes with enough support on plus the knee I had hurt a month and half ago was starting to ache a little.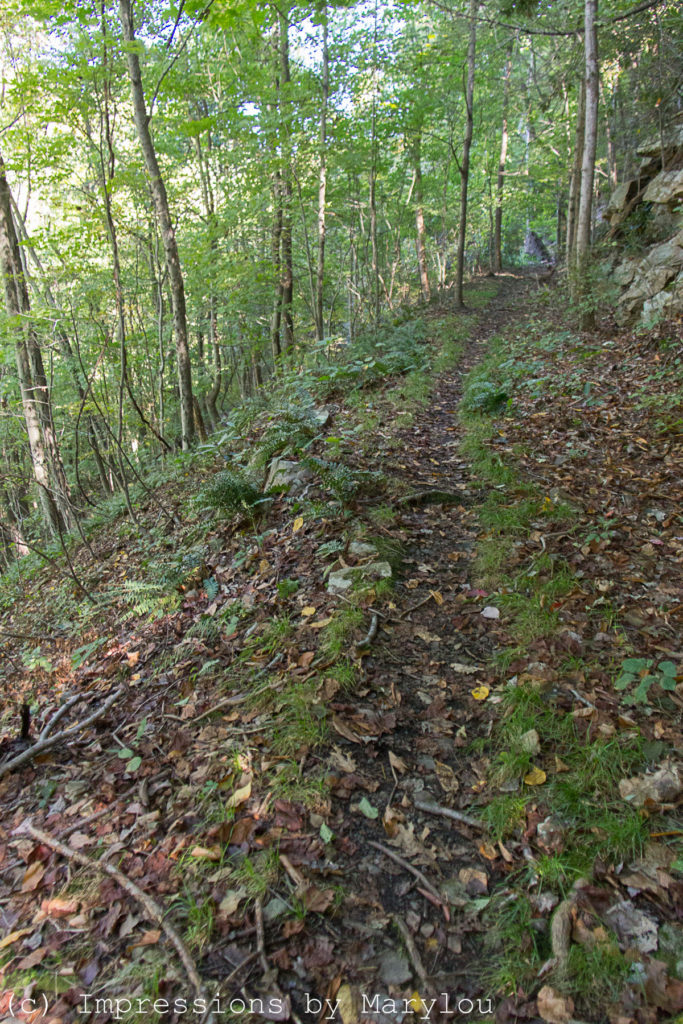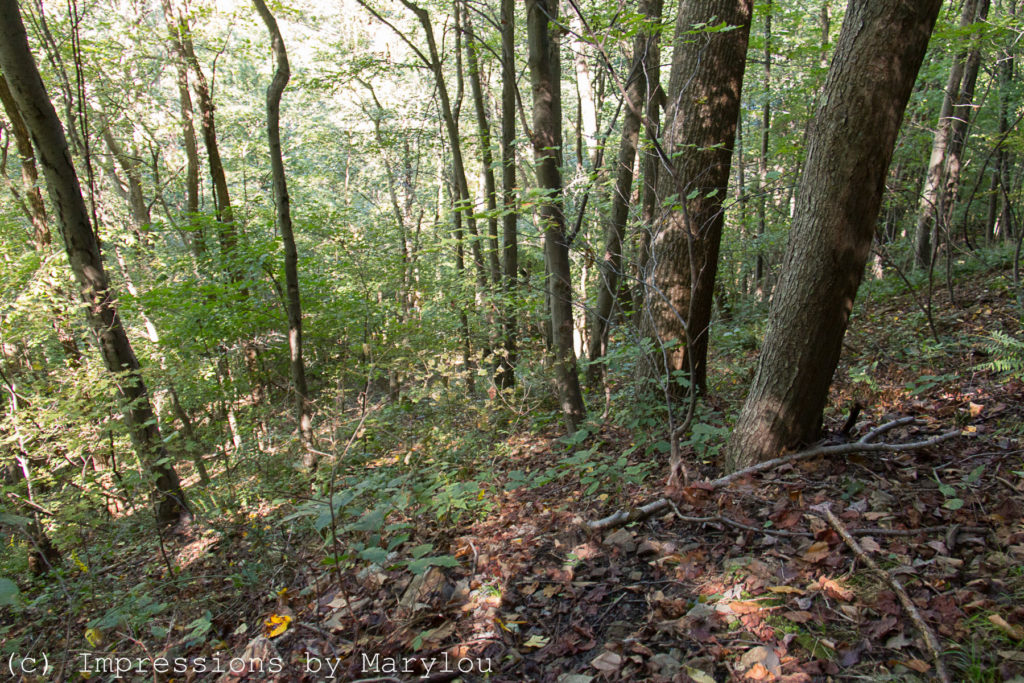 The trail was muddy in some spots from recent rains. While not considered a treacherous trail, for a portion of it, one misstep close to the edge could've sent you rolling down a steep embankment.
We didn't see all of the park but were impressed with its quiet beauty. I'm sure there was quite a bit more activity during the weekend because the cabins were all booked.
Leaving this area, we crossed the New River and stopped to snap a picture.