Day 60 – March 1
I went to Brunswick to do some shopping and spent a bit of time at JoAnn's Fabrics. Saw this cute fabric that would make a cute blanket. Unfortunately it wasn't flannel like I was looking for.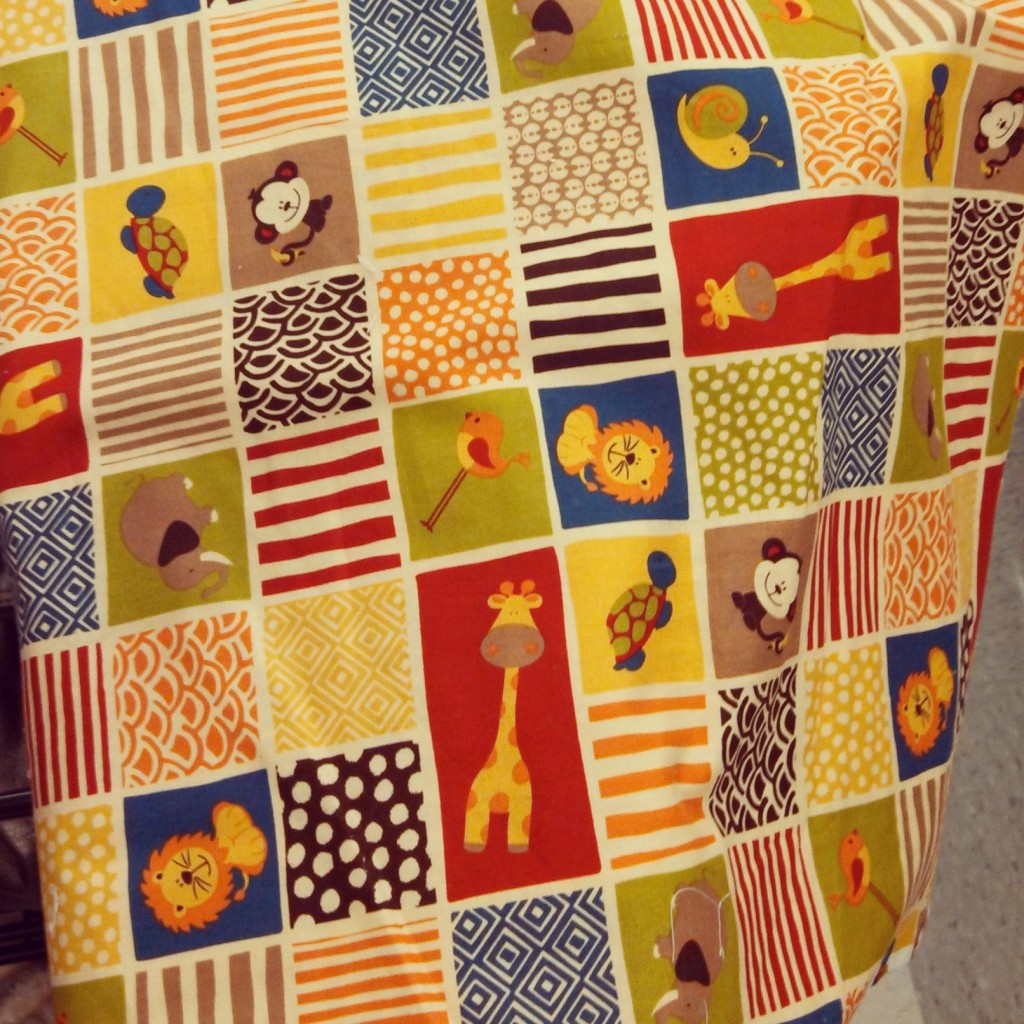 Day 61 – March 2
I love the little "fingernail" of a moon, almost as much as a full moon.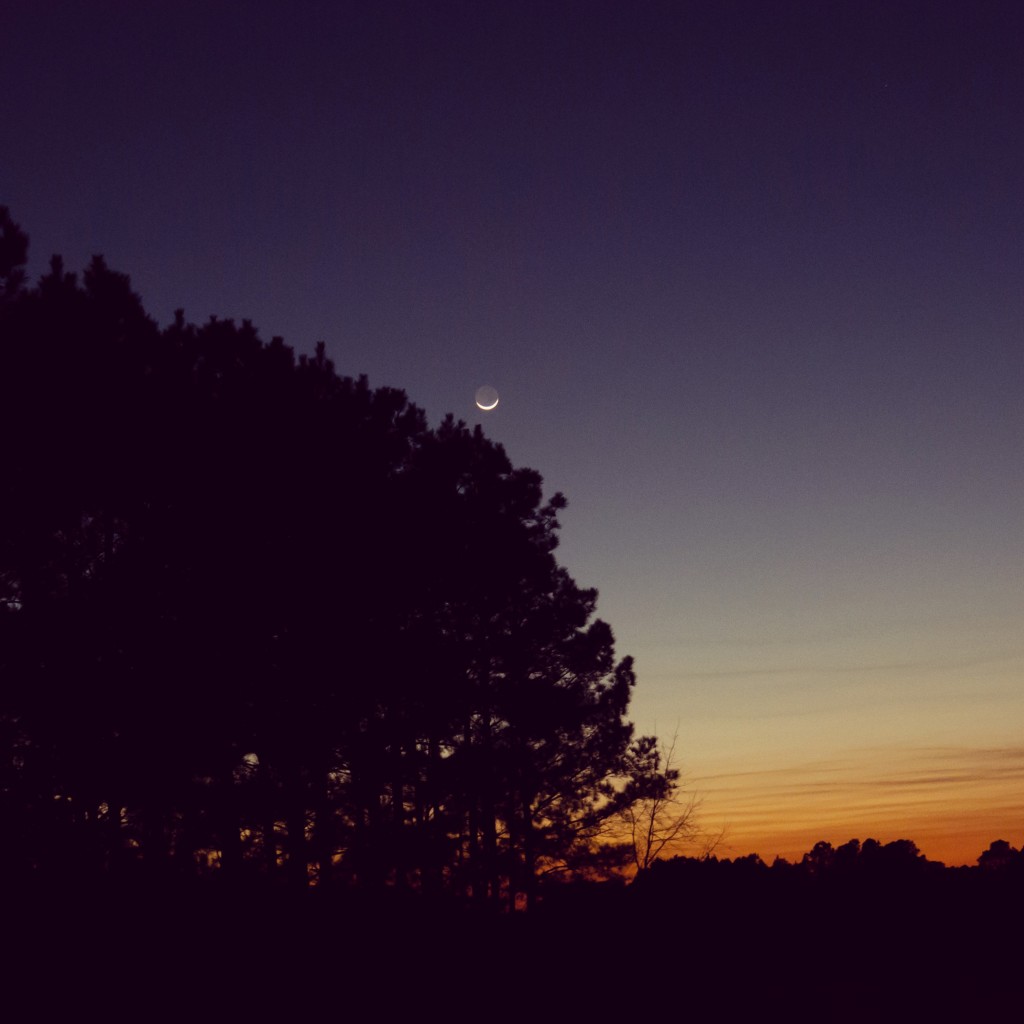 Day 62 – March 3
Another rainy day in Georgia! We've had quite a few this year!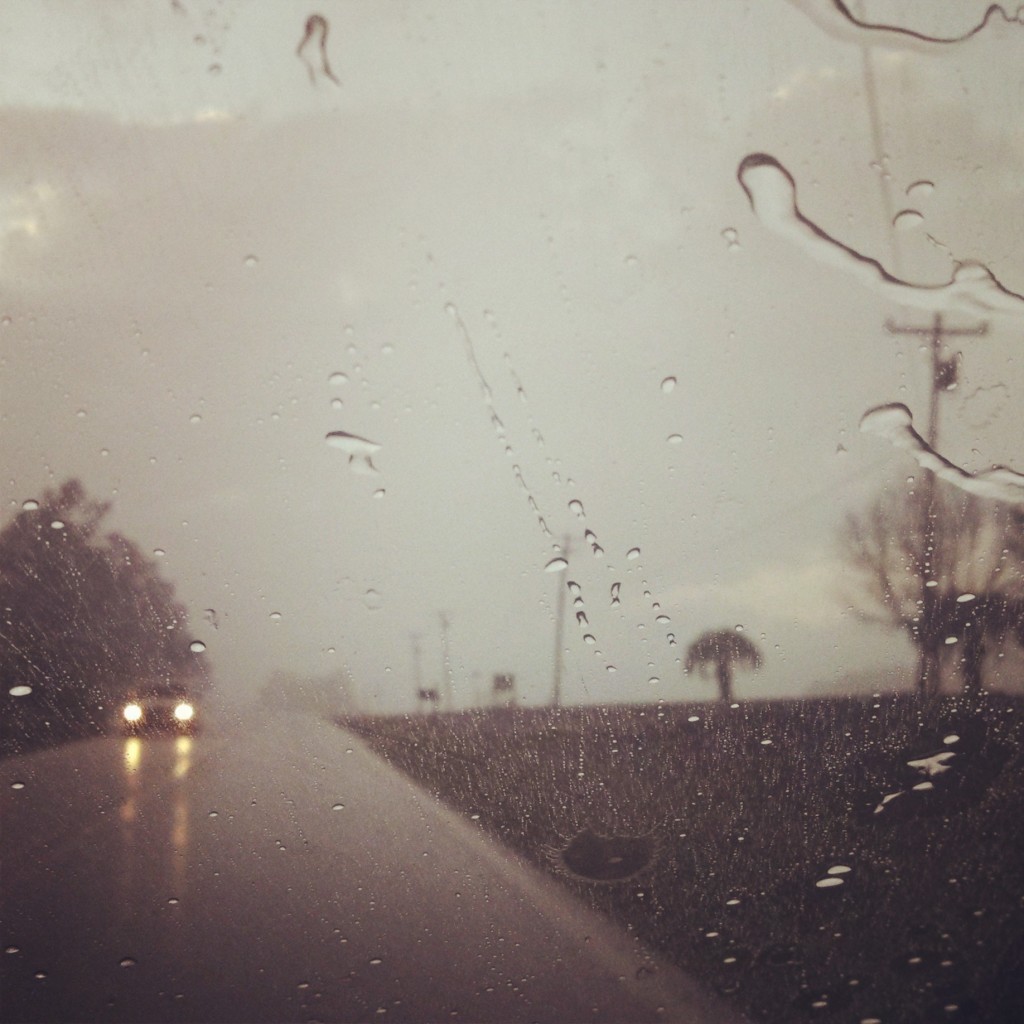 Day 63 – March 4
Yummy cod filets for supper. I used a beer batter recipe but used ginger ale in place of the beer. Here is the recipe in case you're interested.  British Fish & Chips. I wasn't sure how many ounces a "bottle cold brown beer" was so just added ginger ale until it was what I thought was the right consistency. (Mine's not near as pretty as theirs.)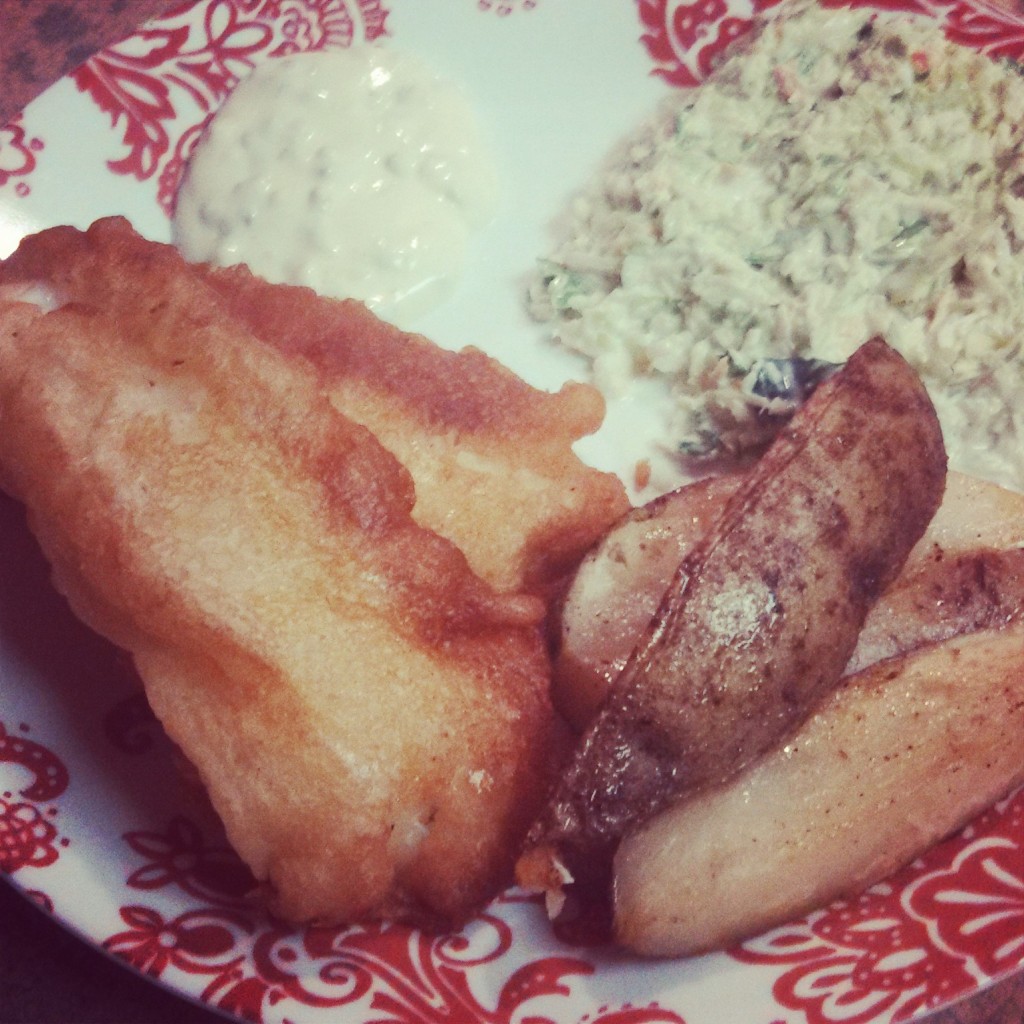 Day 65 – March 6
Another chilly, rainy day. I made some chicken enchilada soup at work. Recipe here: Soupy Weather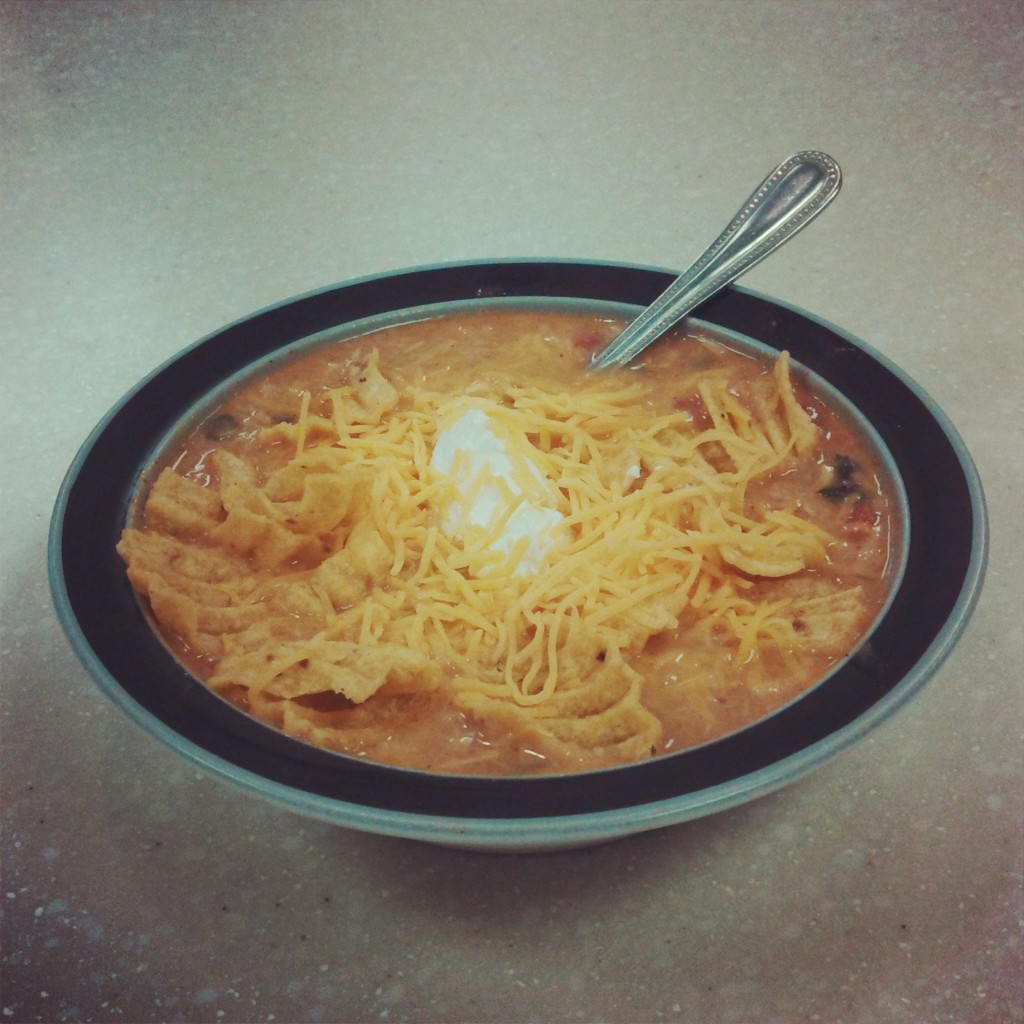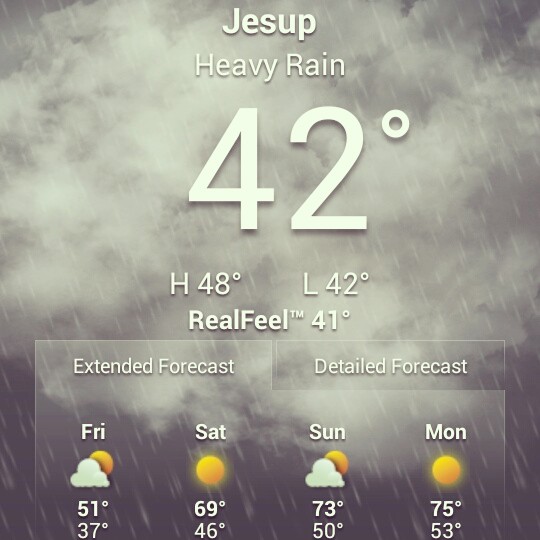 Day 66 – March 7
I'm still getting emails from Sykes Cottages, the rental company we used for our rental in Ireland 2 years ago. I can't bring myself to unsubscribe because there are such lovely places to dream about.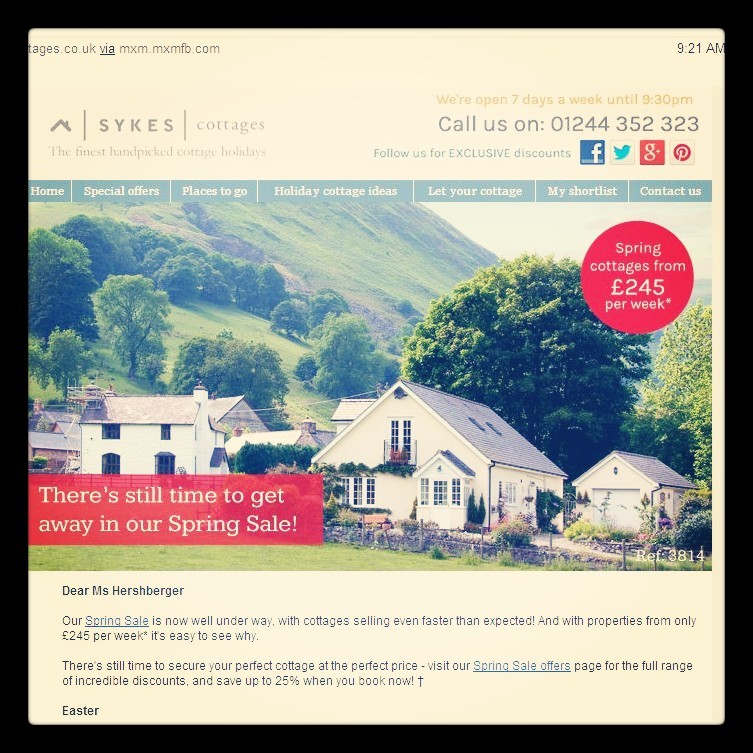 Day 67 – March 8
Lois brought home some ground turkey that was on sale. I made turkey burgers with feta cheese and a bruschetta-type topping. Yum! I still prefer hamburger for flavor but it's nice to know this is healthier.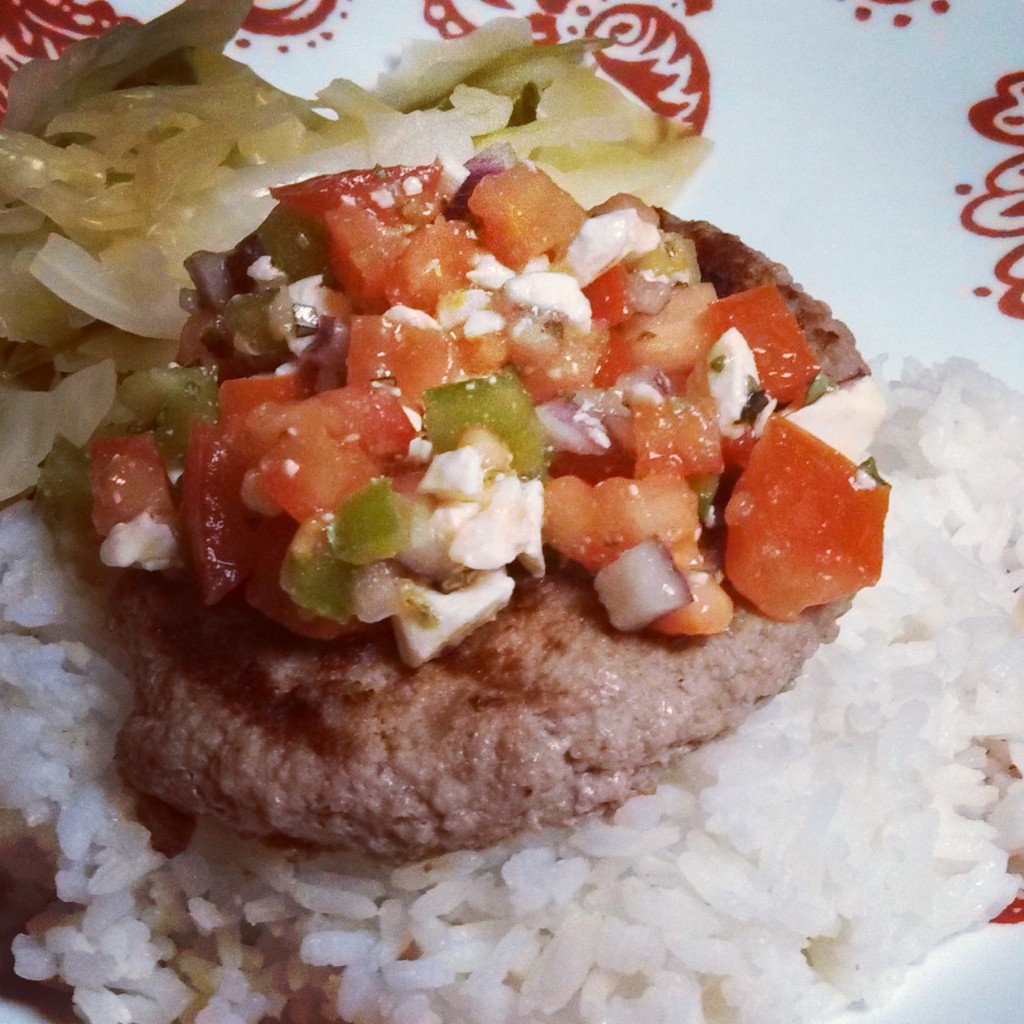 Day 68 – March 9
This was the second day in 2 weeks that I've been to Jekyll Island! 70 degree weather after chilly rains and it's just too nice to stay home!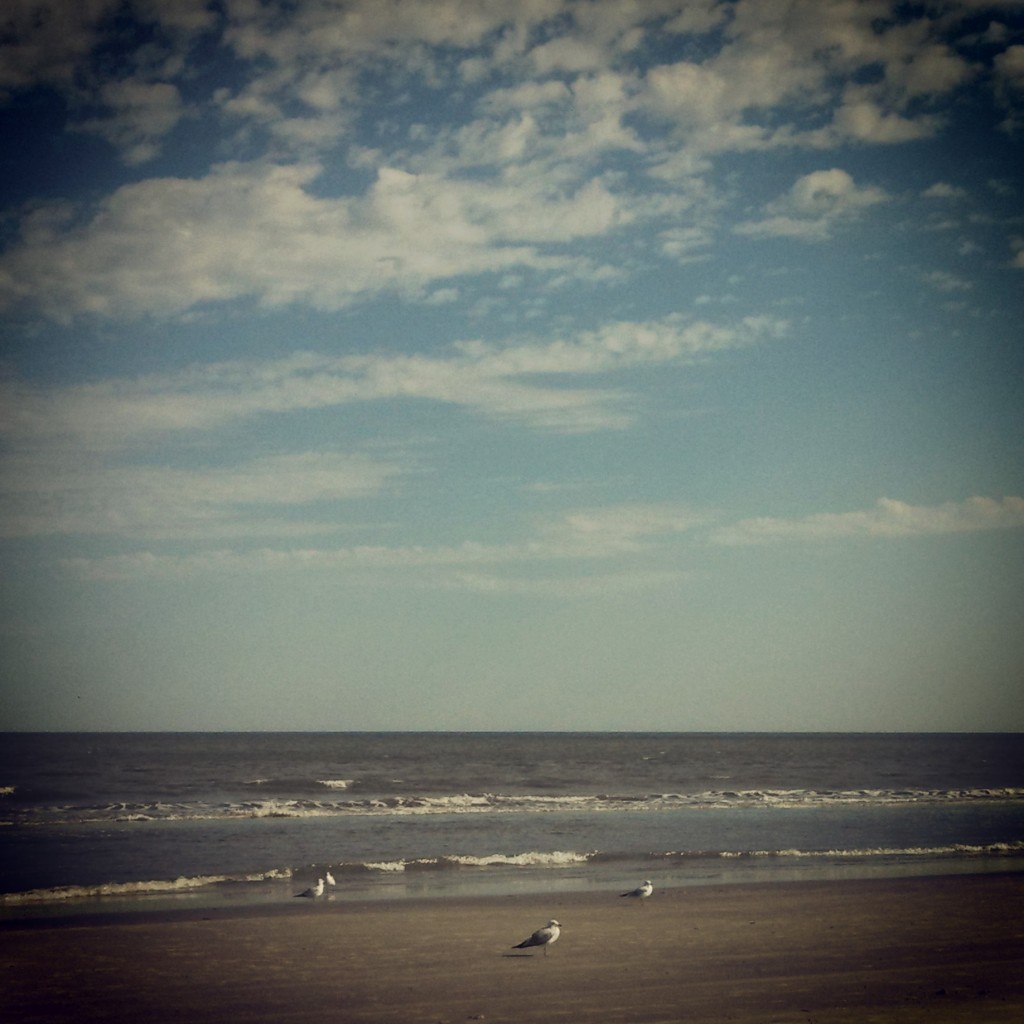 Day 69 – March 10
A lovely sunny day, just perfect for drying sheets on the line!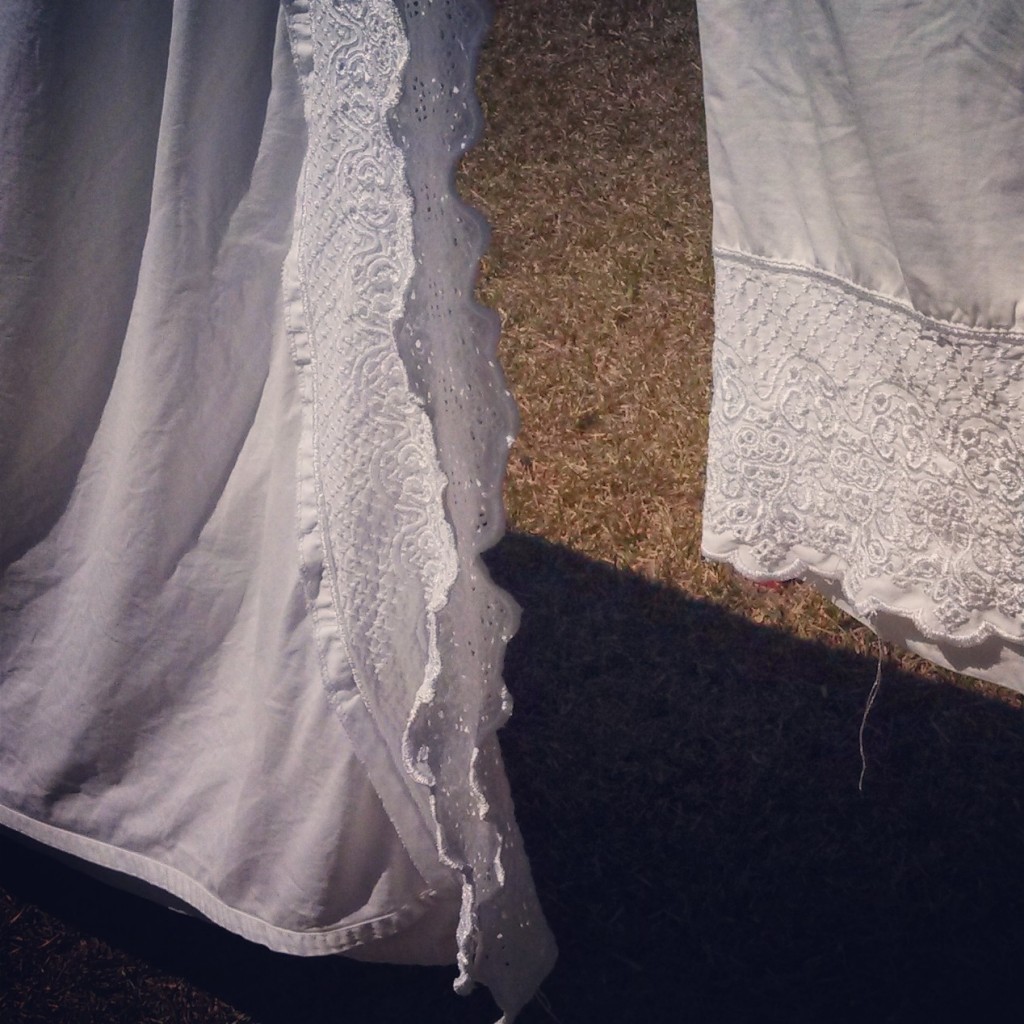 Day 70 – March 11
A busy evening at Kids Club.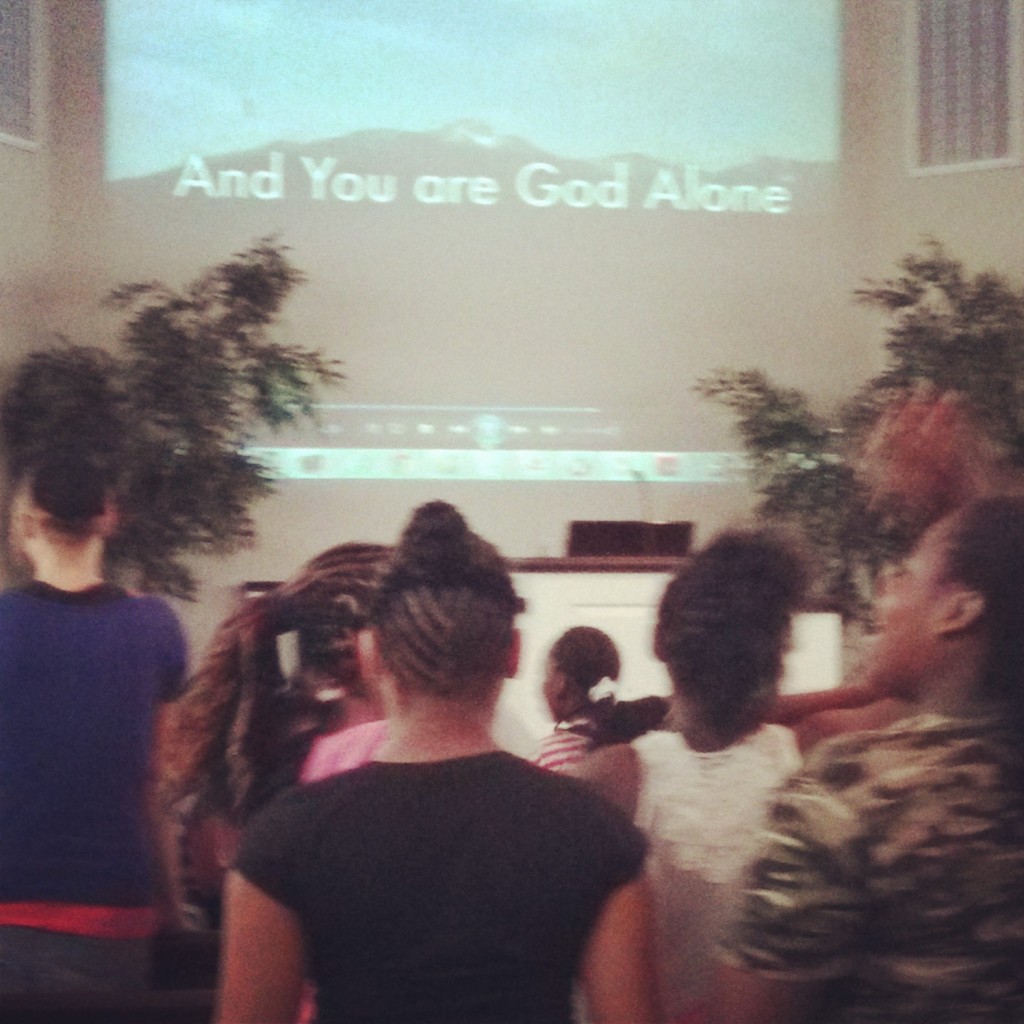 I head up the crafts once a month. Tonight the boys made kites.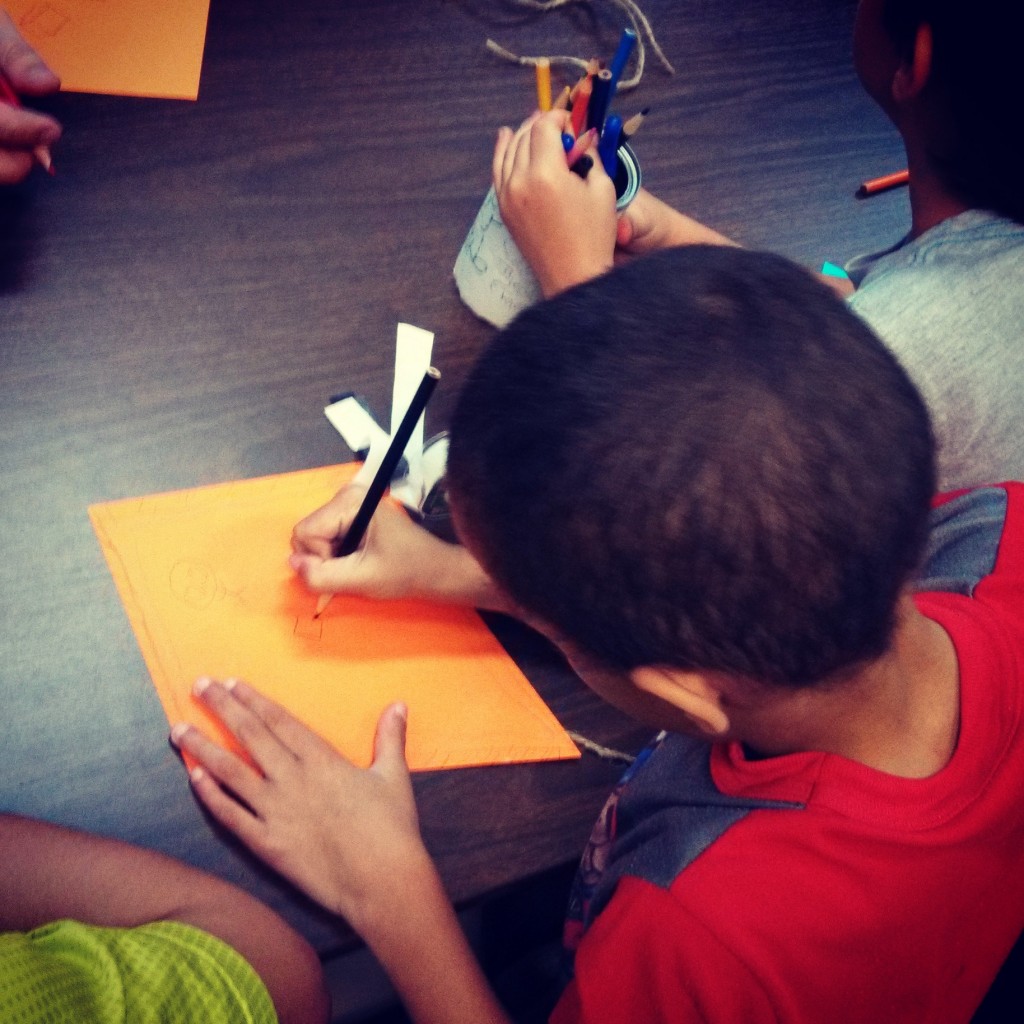 The girls made butterflies.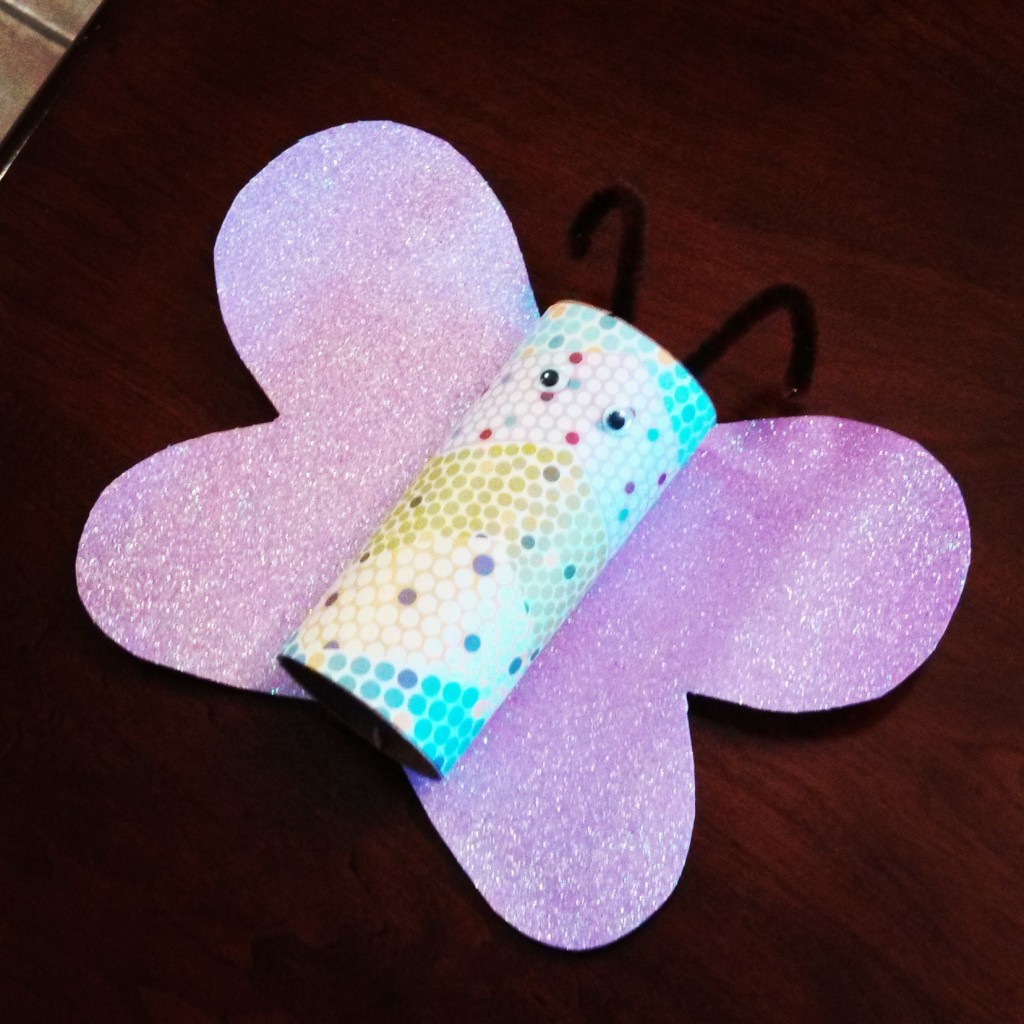 Day 71 – March 12
Took the scenic route on my way home from work, to find pretty spring colors!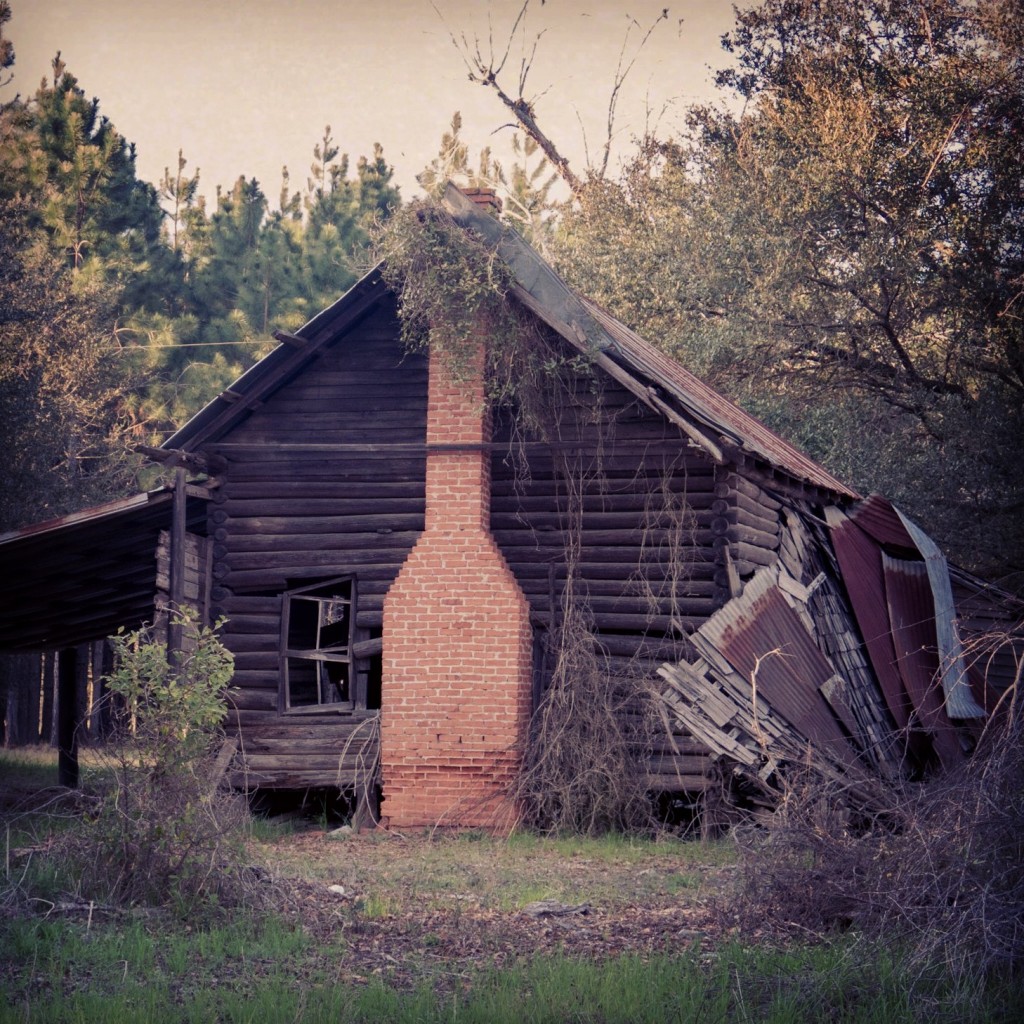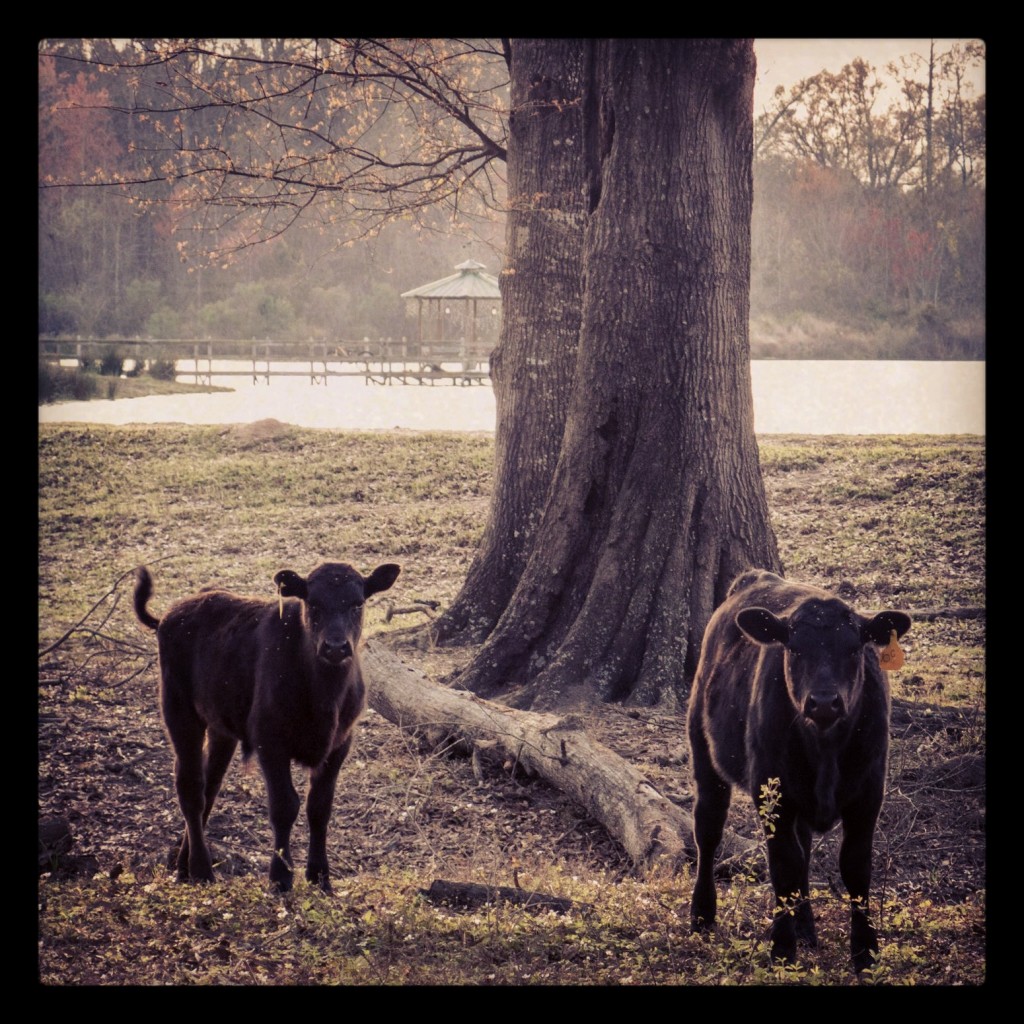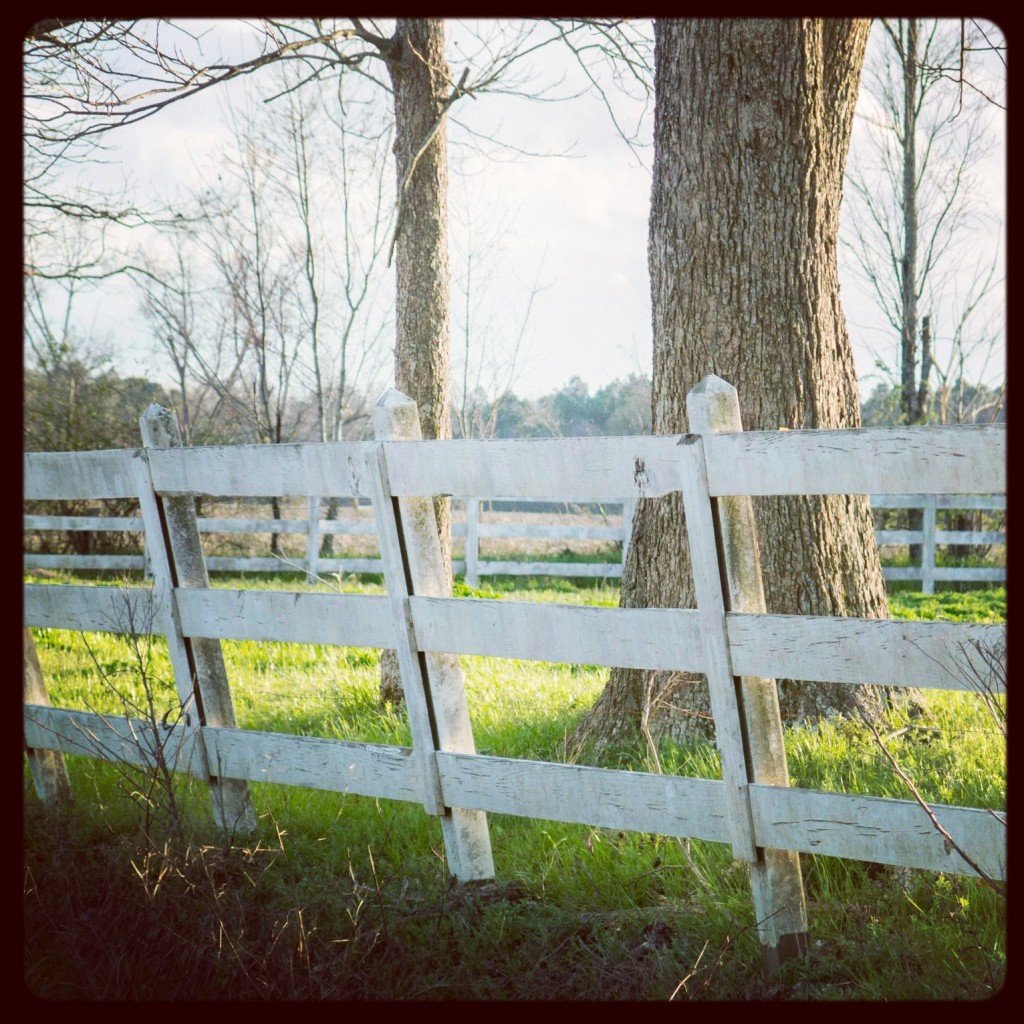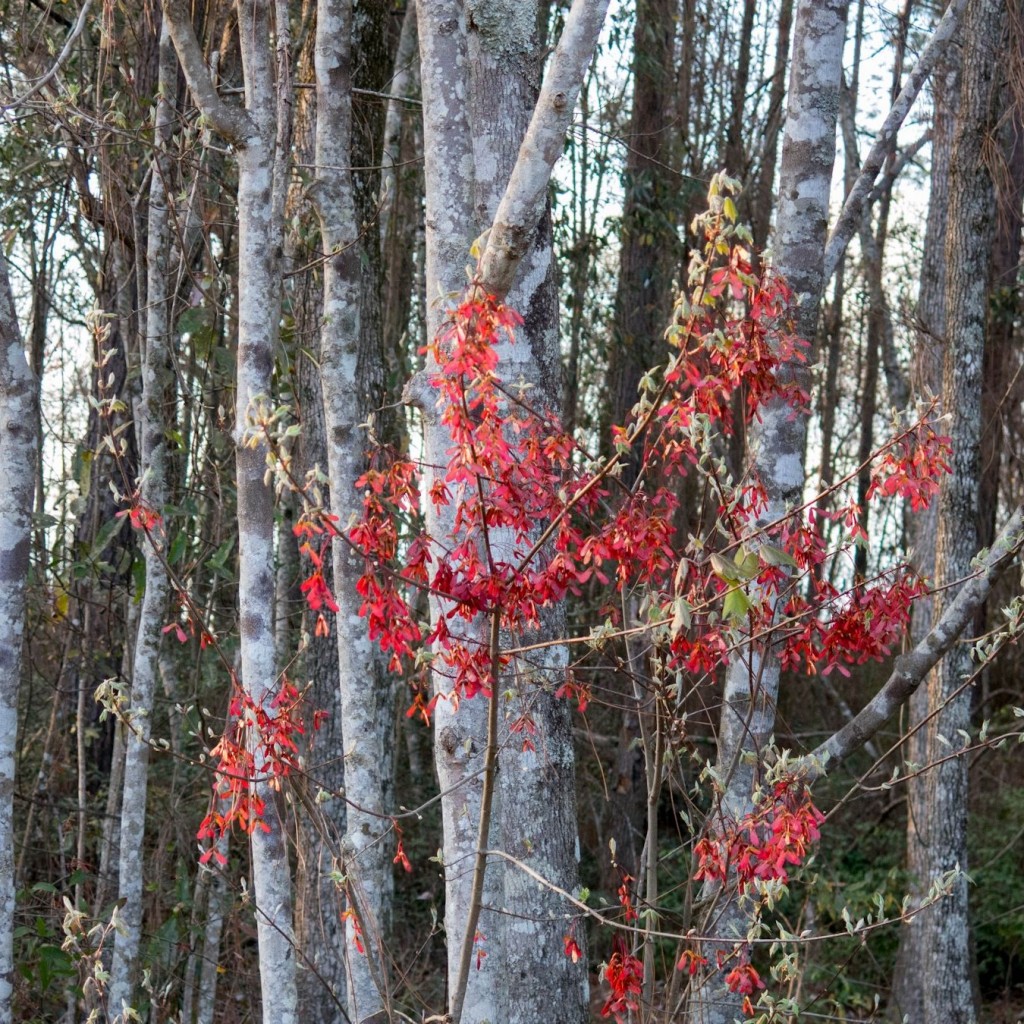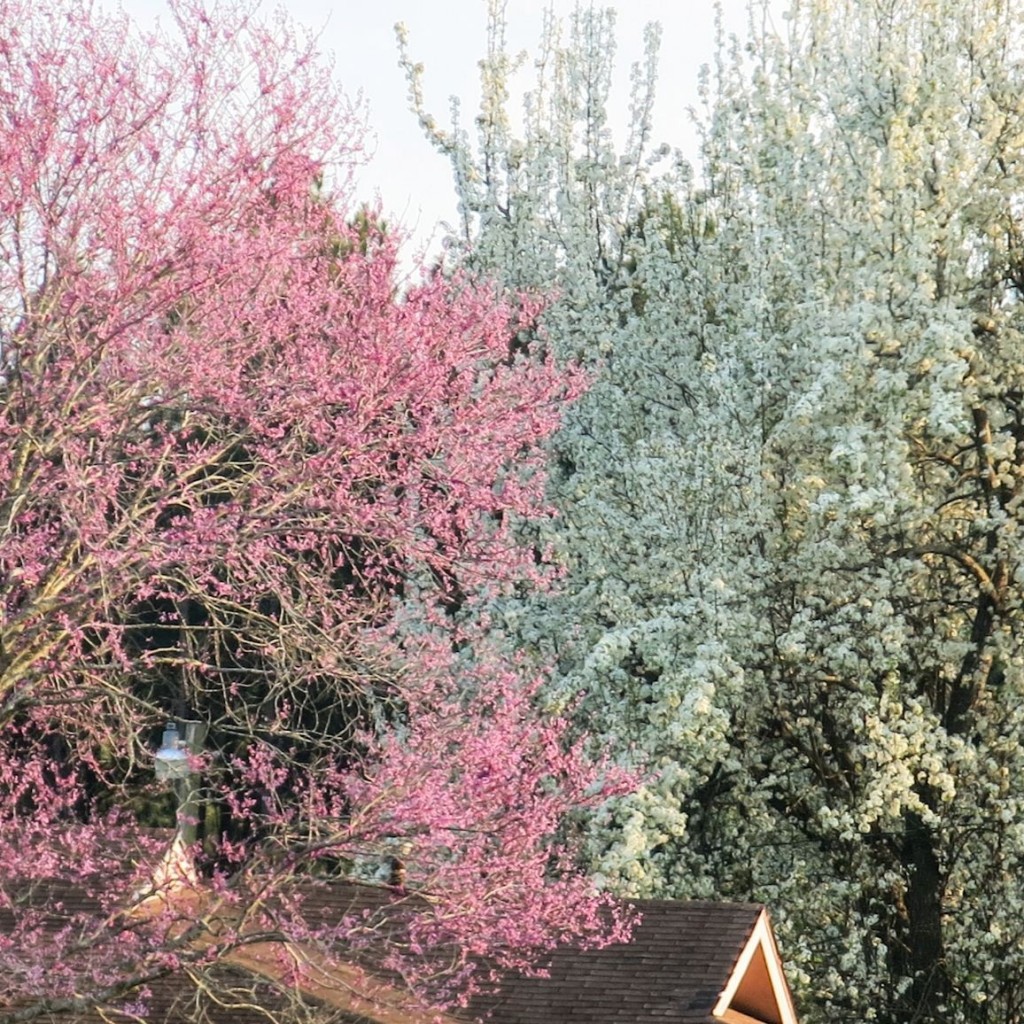 Day 73 – March 14
Blackened cod (not the prettiest I've ever seen/made), pea salad and Vidalia onion casserole! We grew up eating pea salad made from canned peas but this was made with frozen, uncooked peas, similar to what's found on salad bars. I like the "pop" to the peas.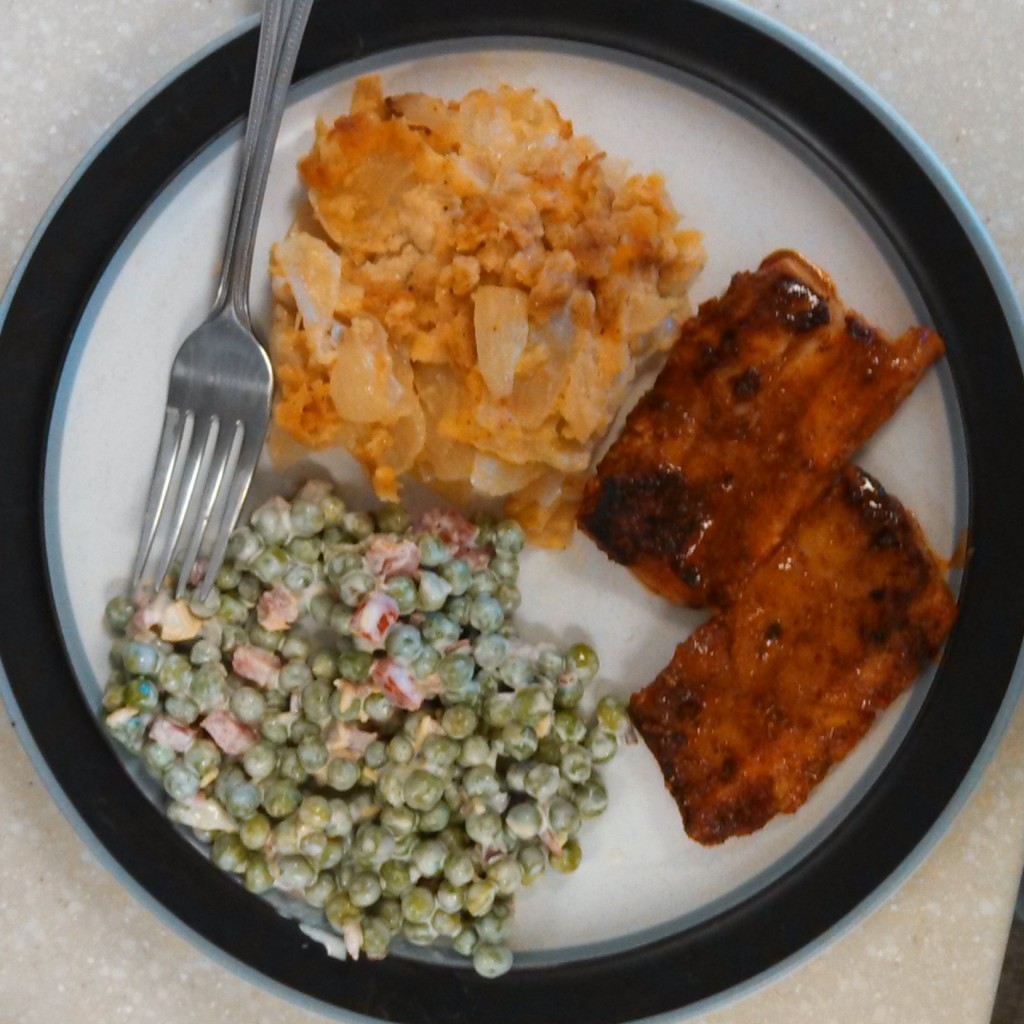 Day 74 – March 15
A delicious end to a beautiful Saturday.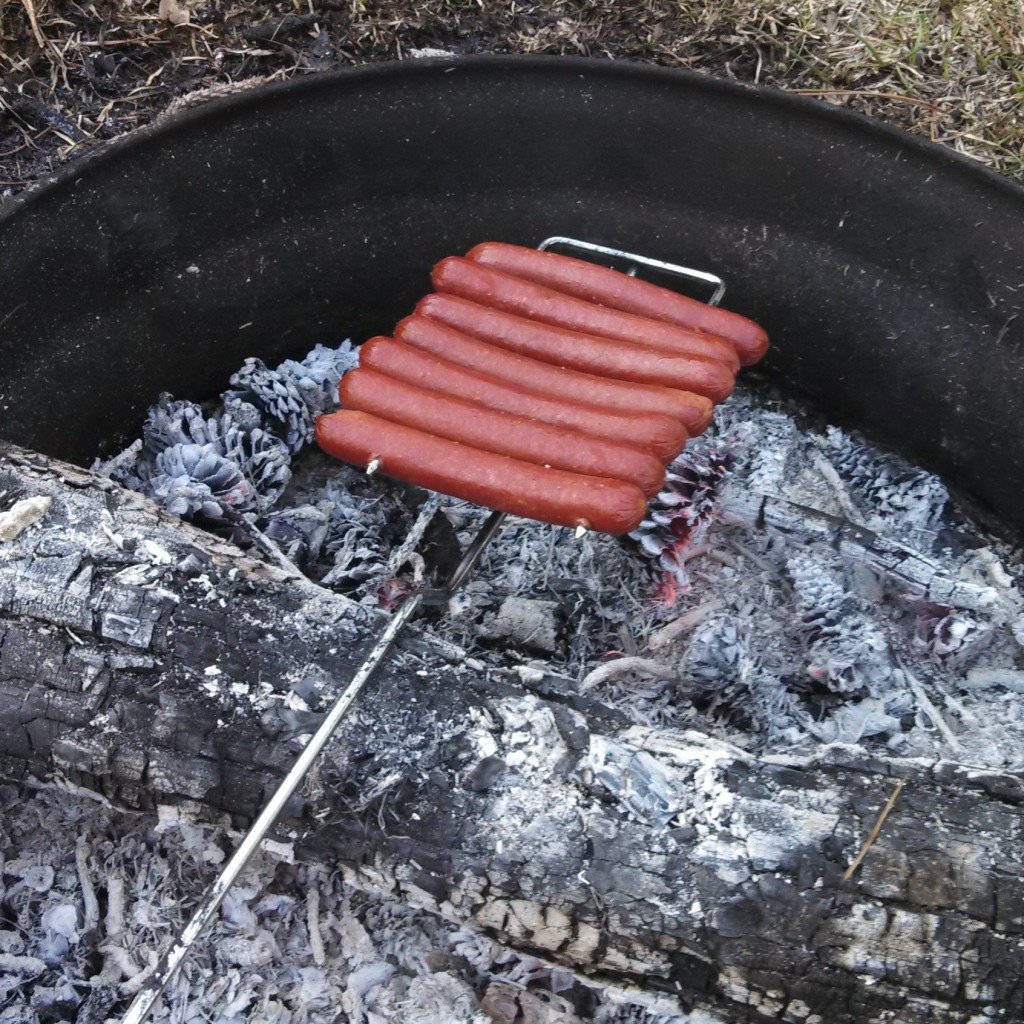 It's a little jazzy for a skirt but I love breaking out colors in the spring!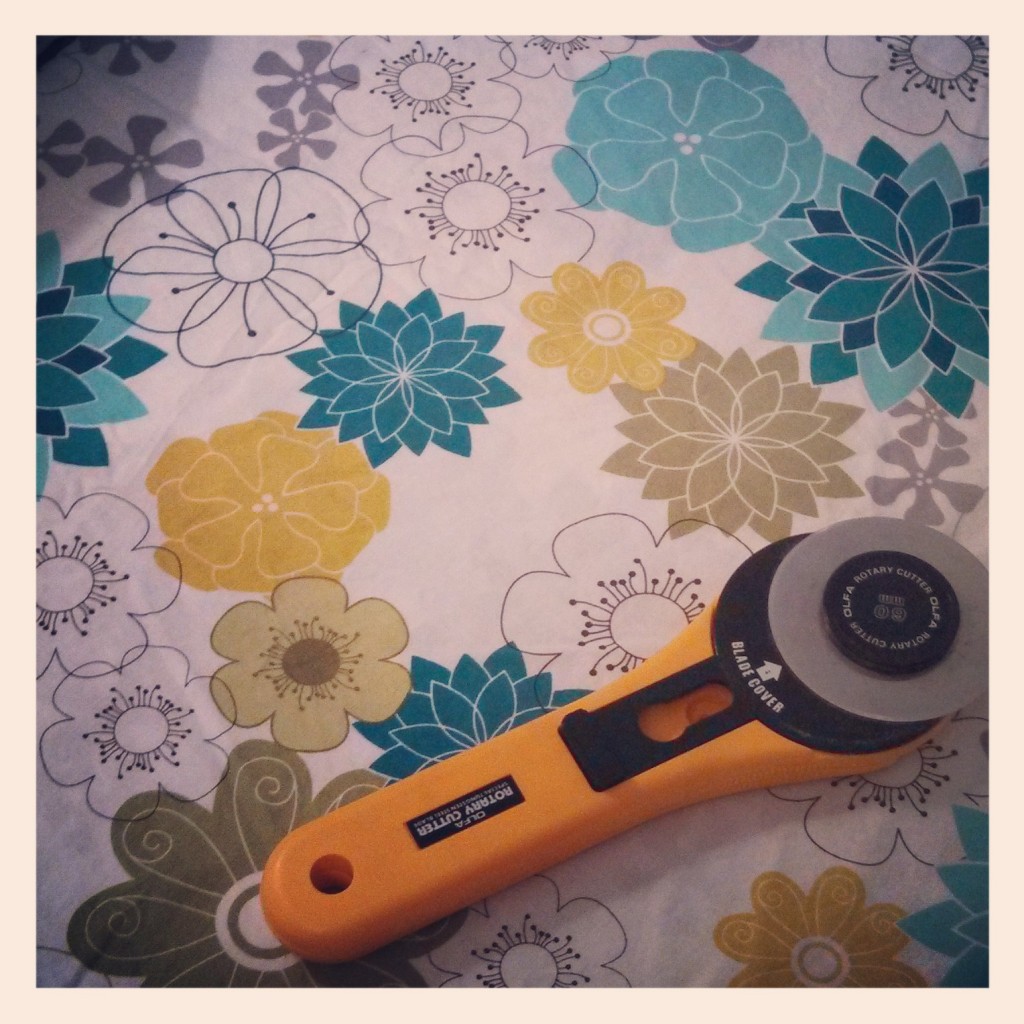 Day 76 – March 17
Oatmeal Blueberry Streusel Muffins. Do I win the "Employee of the Week" award? Not that there is one or anything. It's made from a versatile oatmeal muffin recipe from my mom that I will blog about soon.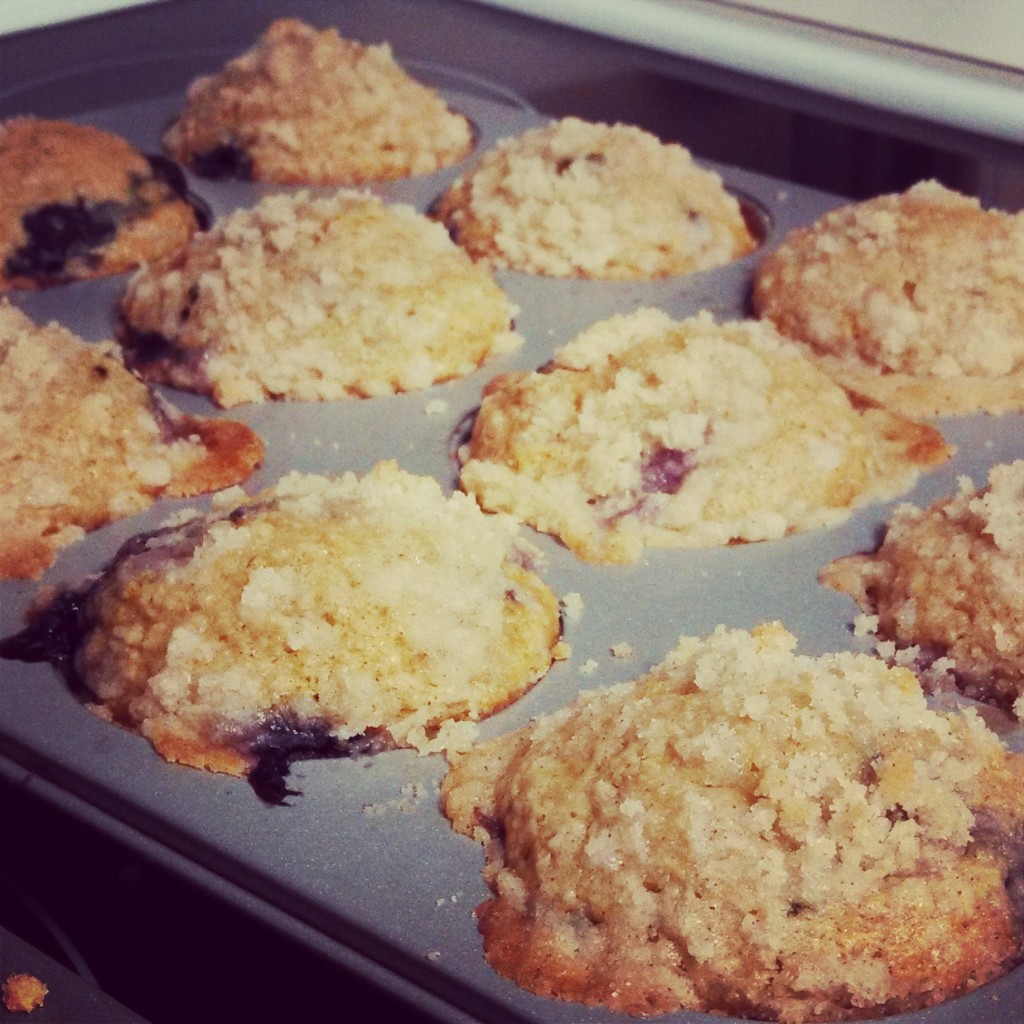 Day 77 – March 18
Went to Savannah to celebrate (early) for my co-worker's birthday. We both got to take a day off on the same day!!!!! We ate lunch at Lady & Sons. We made reservations for 11 and were some of the first people in this 3rd floor dining room. The kitchen is on the 2nd floor. It's in a former warehouse. In the dining room on another part of this floor is a big pulley system still visible.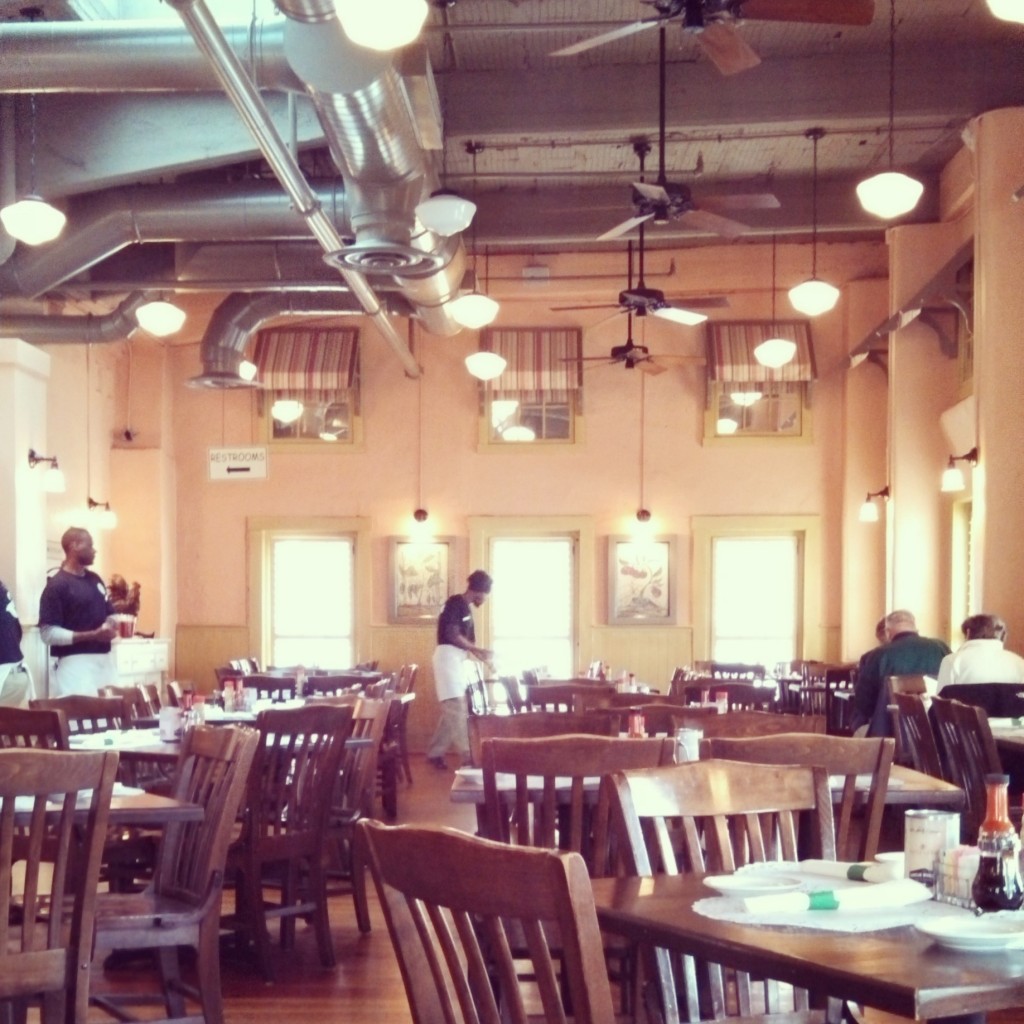 Soul food. That's all I got to say about that.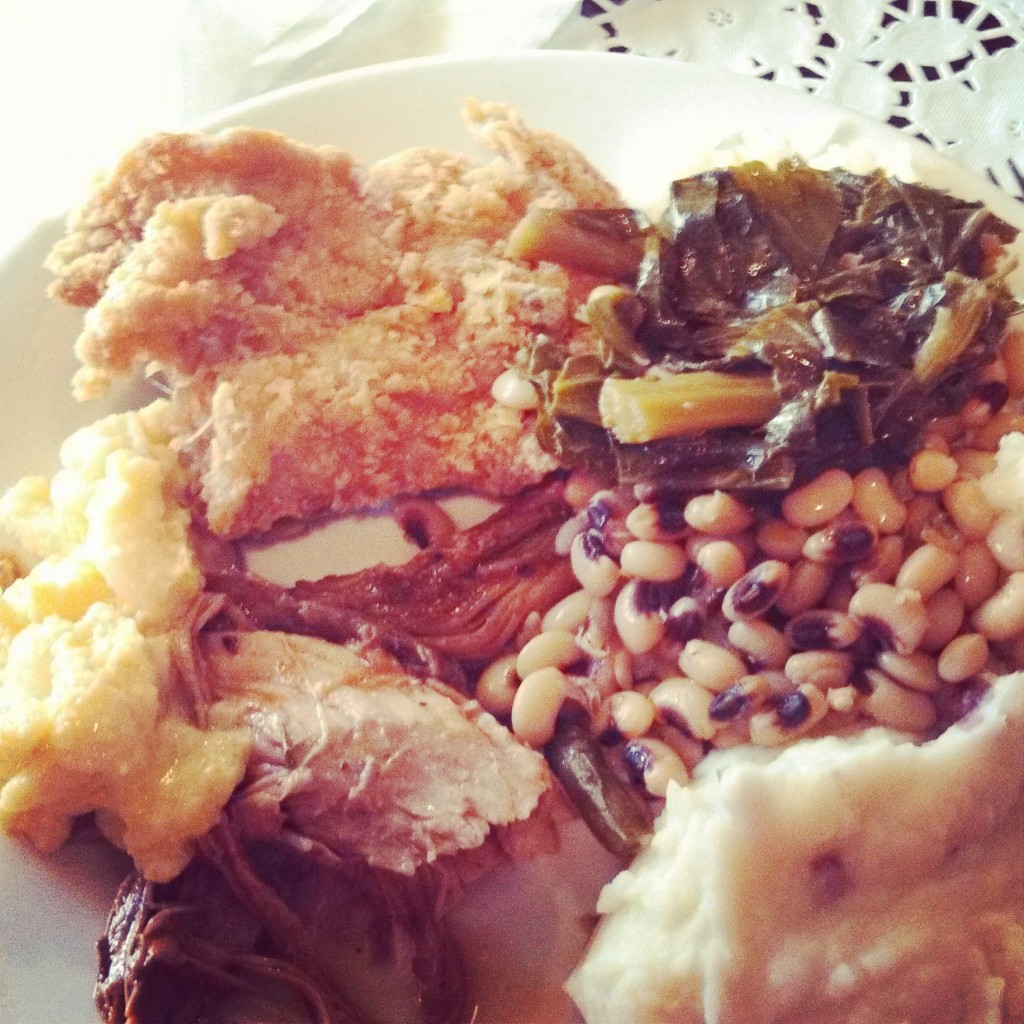 Day 79 –  March 20
The cold snap we had must've reset the pansies. They're blooming beautifully!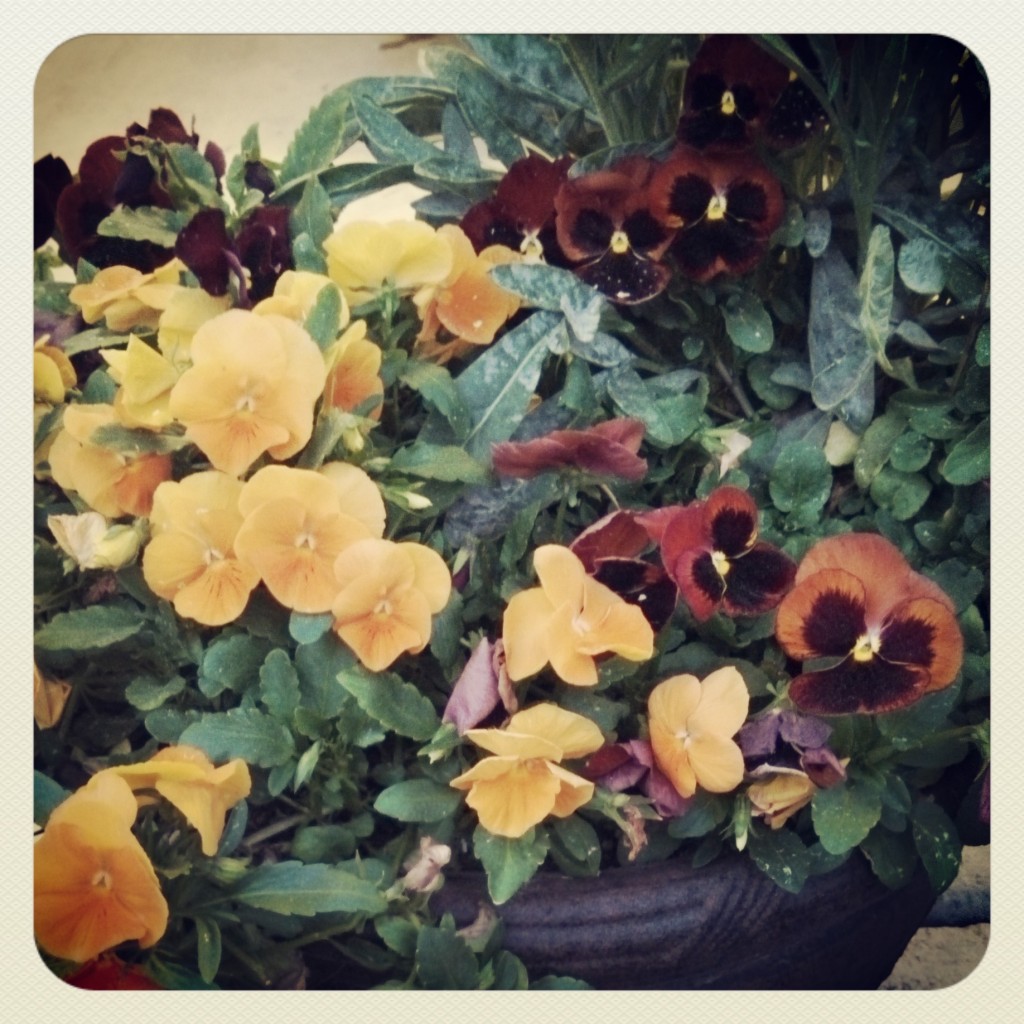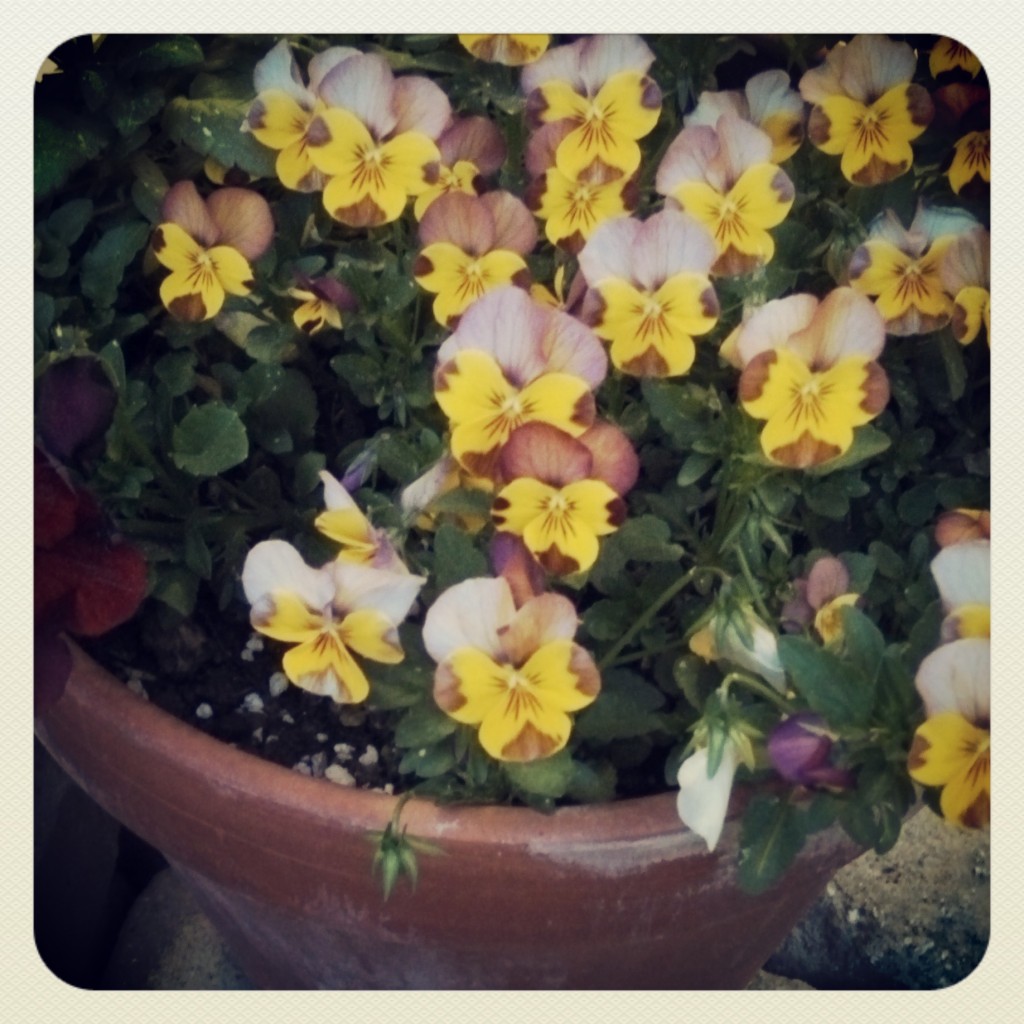 Day 80 – March 21
Went to Sarasota for the weekend. Feeling like a tourist watching 4 Pioneer Trail buses roll out for Indiana & Ohio.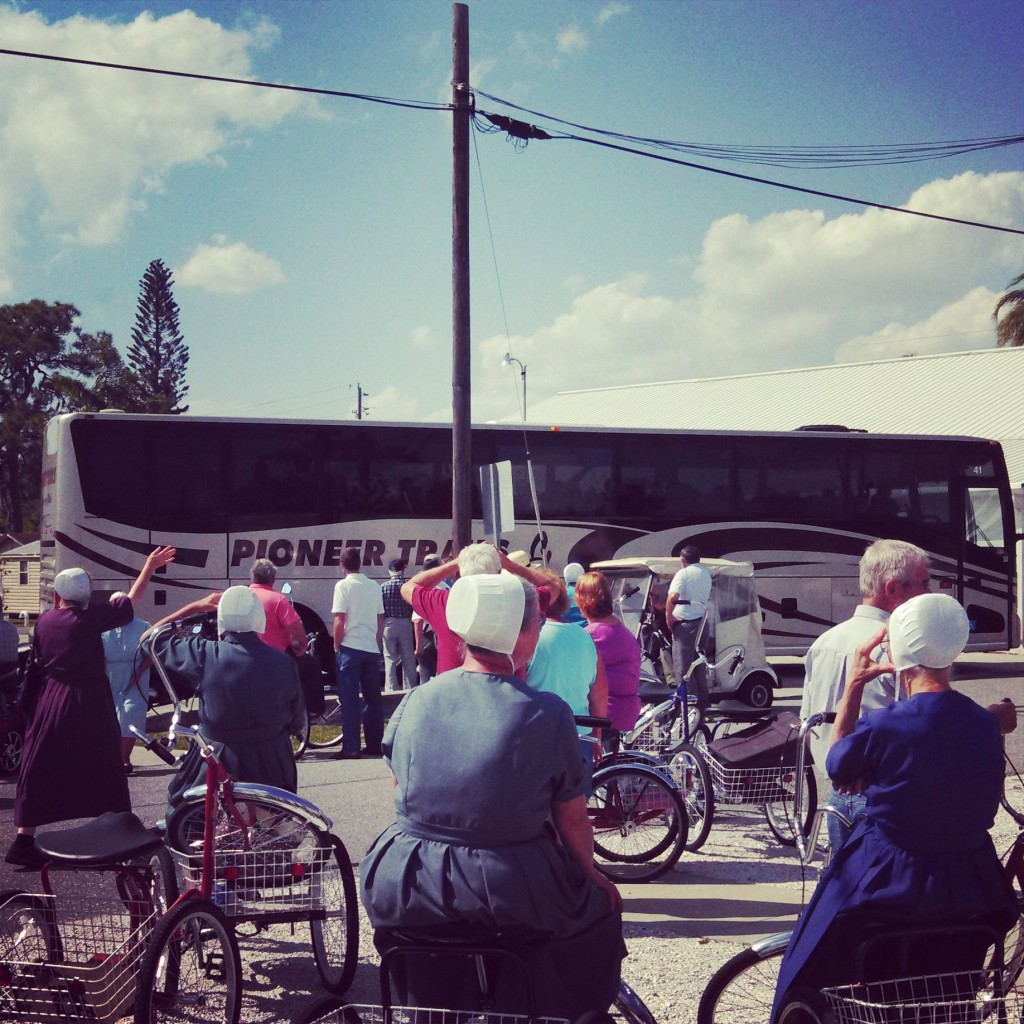 Ate a delicious fried shrimp & oyster supper at Phillippi Creek.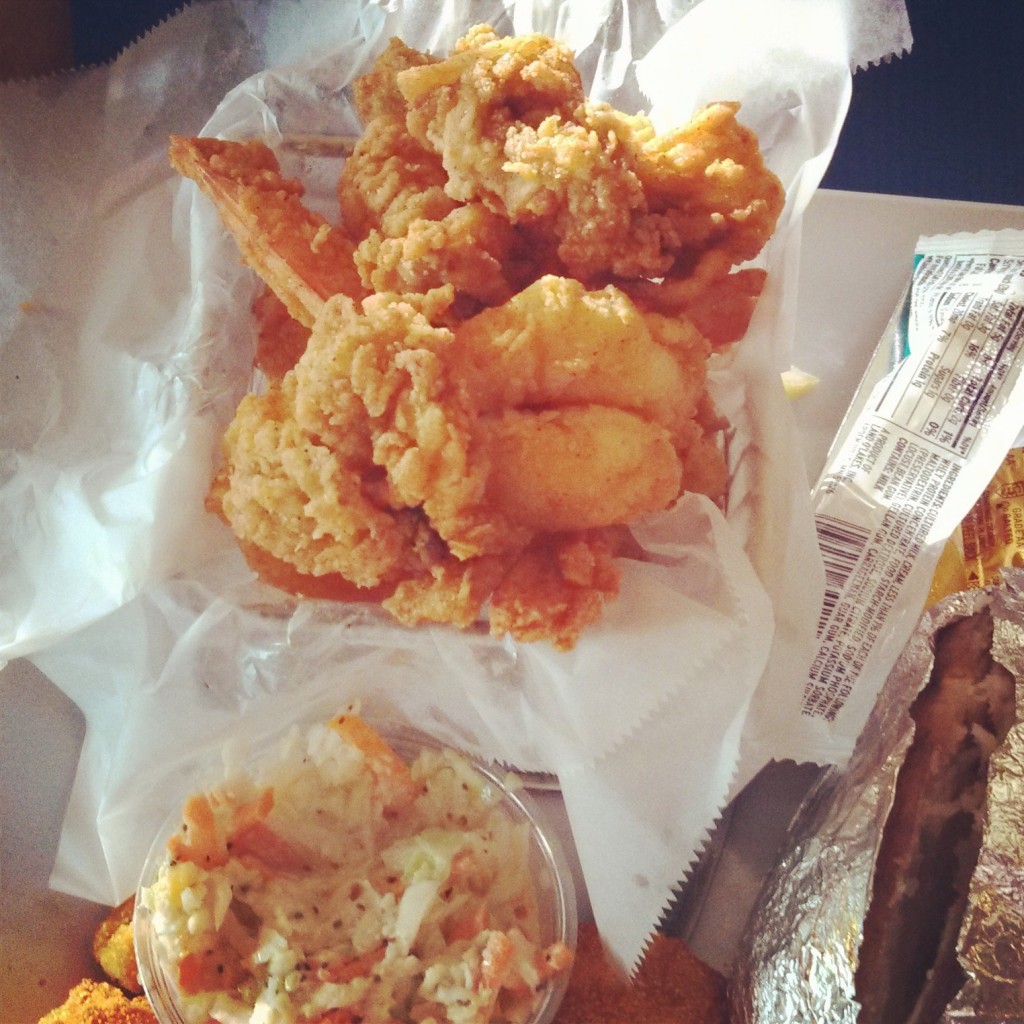 Day 81 – March 22
Took our hosts out for breakfast to First Watch. Way cool restaurant with a unique menu!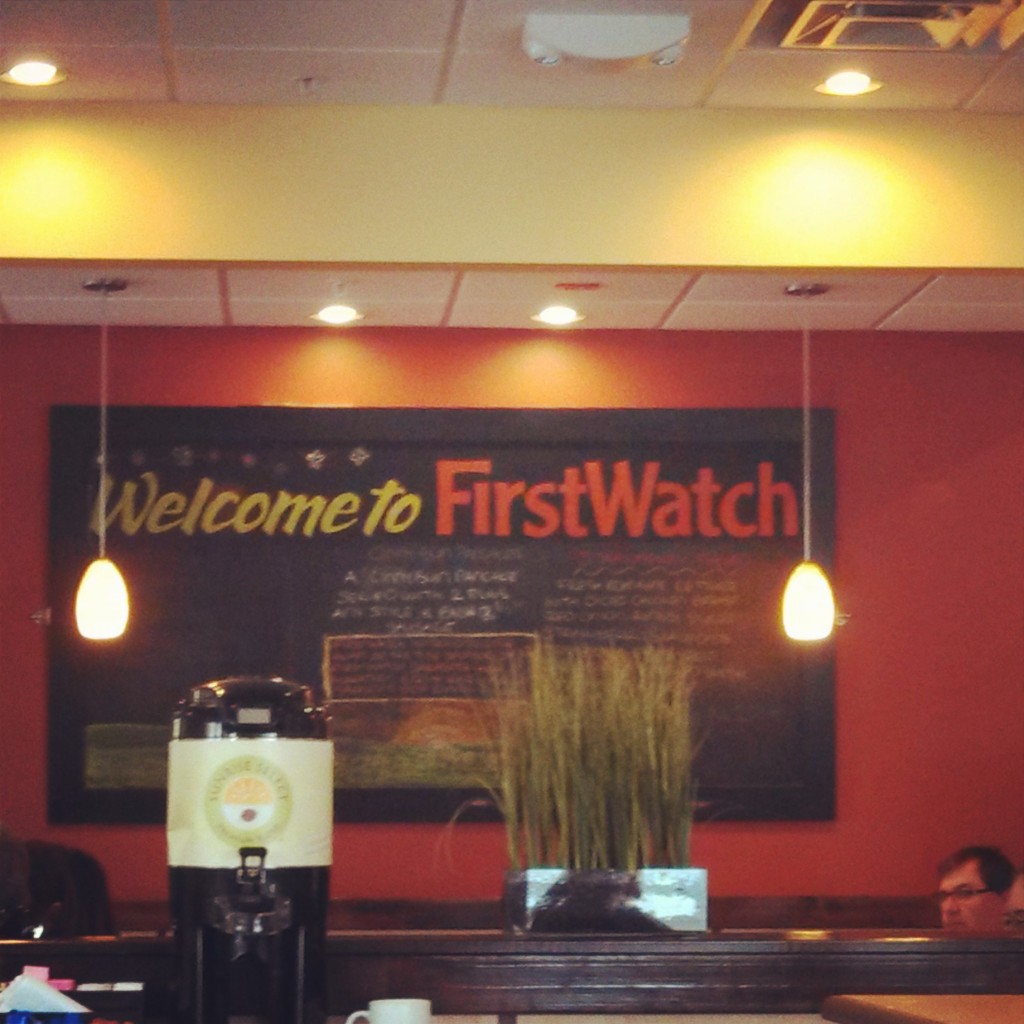 Lois and split 2 entrees because we wanted to try more than 1 thing. We got the Acapulco Omelette (Chorizo sausage, avocado, green chilies, and house-roasted onions with Cheddar and Monterey Jack. Topped with sour cream and served with a side of housemade salsa)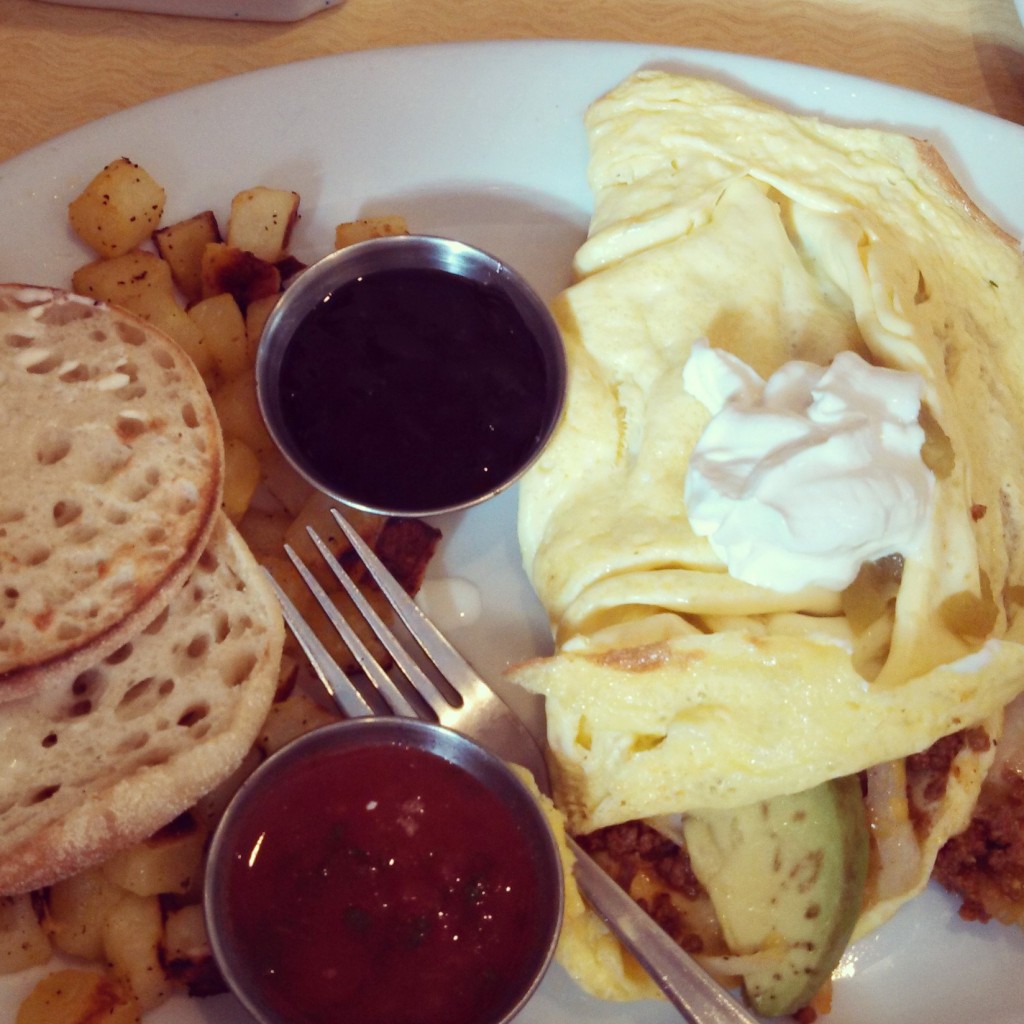 and a Cinnabun pancake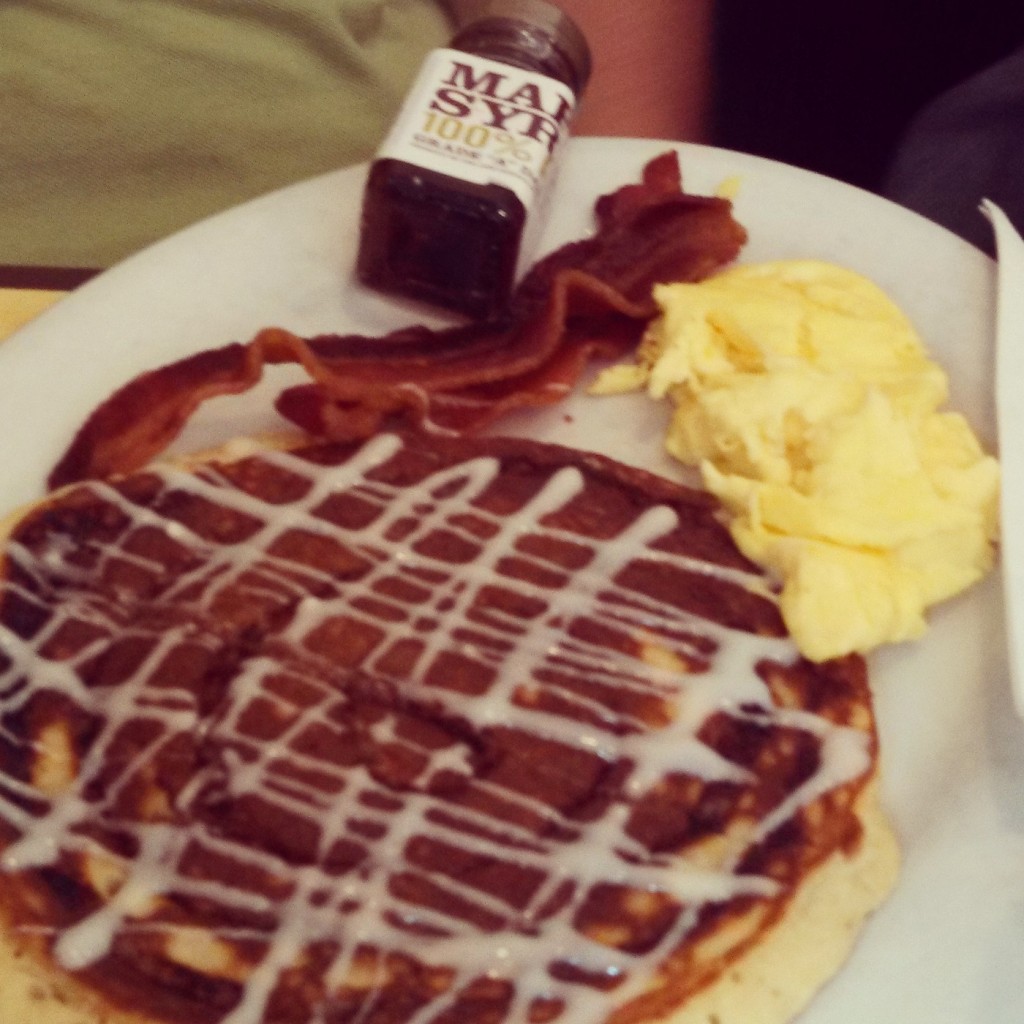 Enjoying the beauty in Sarasota.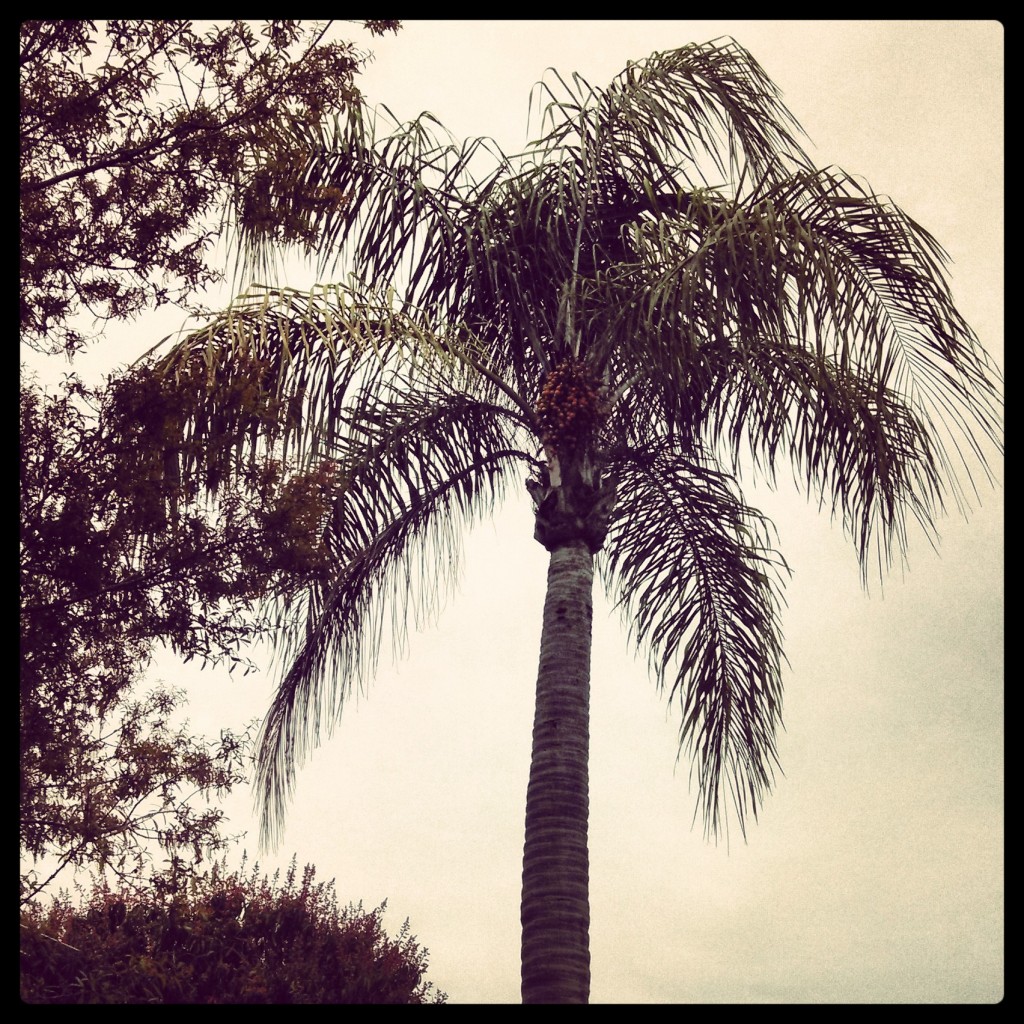 The neighbor across the street from where we stayed hosts a Saturday evening sing.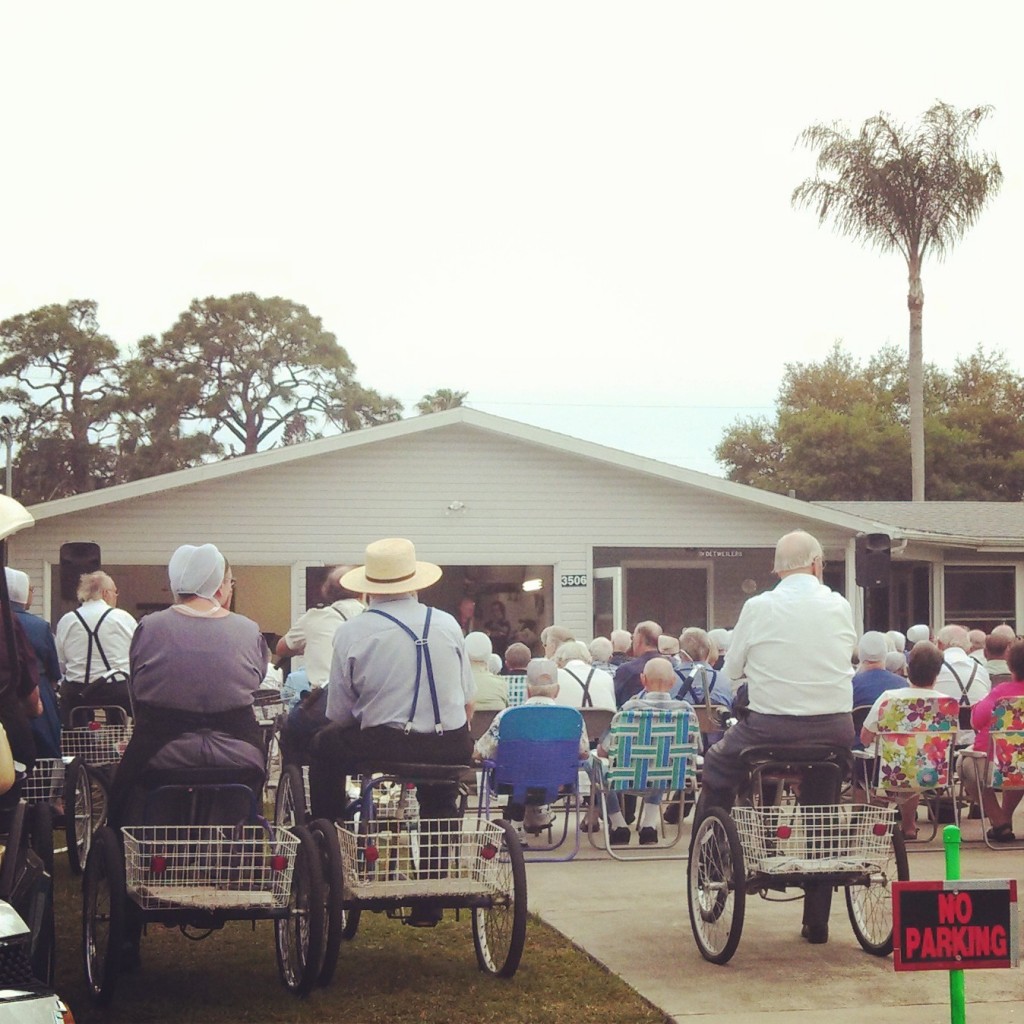 We enjoyed FRESH sweet corn and tomato sandwiches for supper!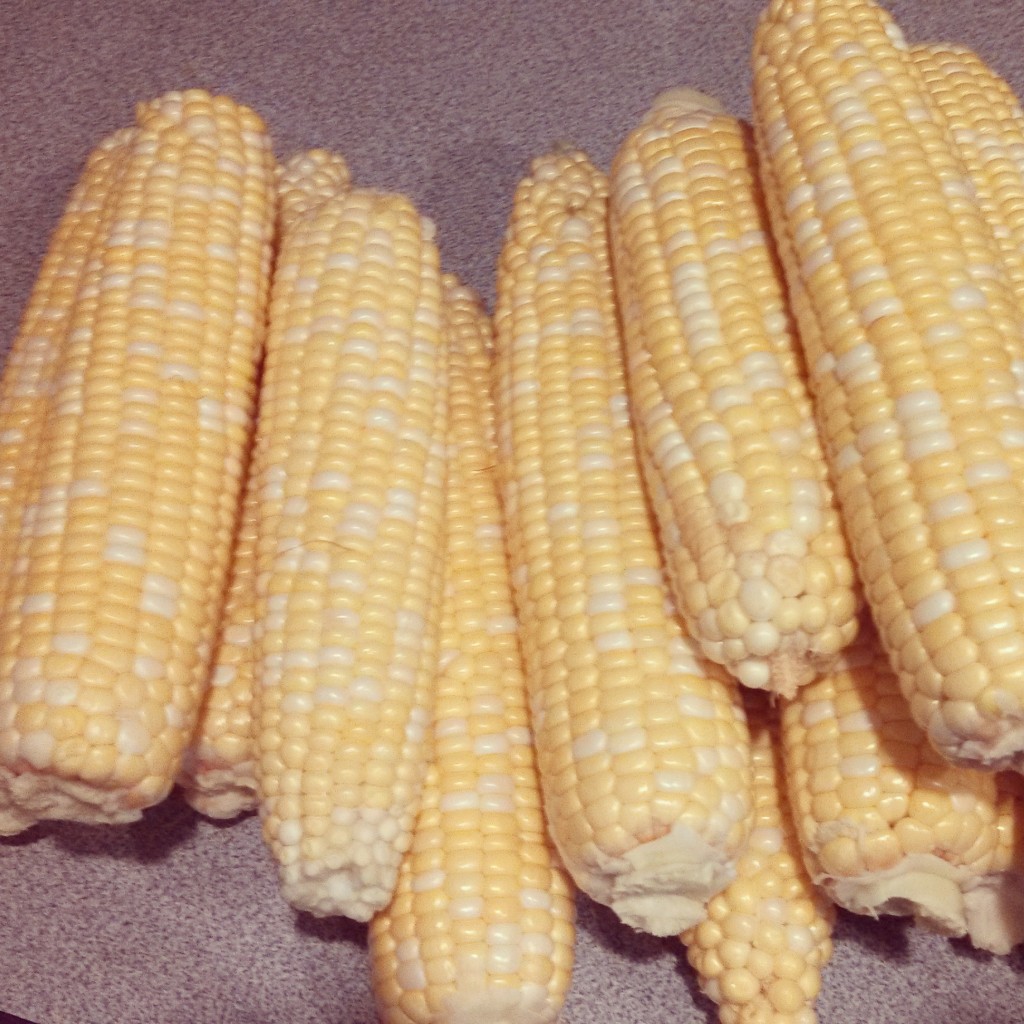 Day 81 – March 22
We found a small public access in Longboat Key. It took a little longer to get there but it was nice to find a quiet beach.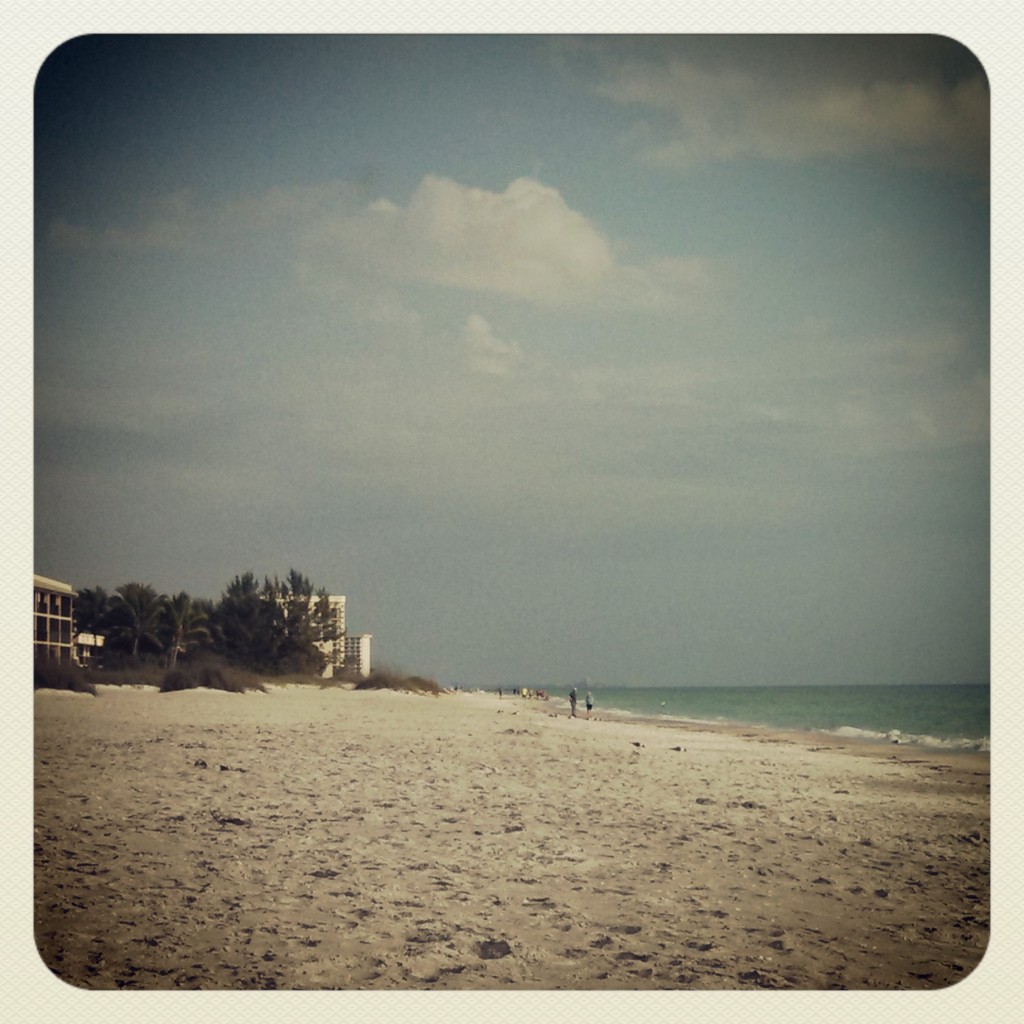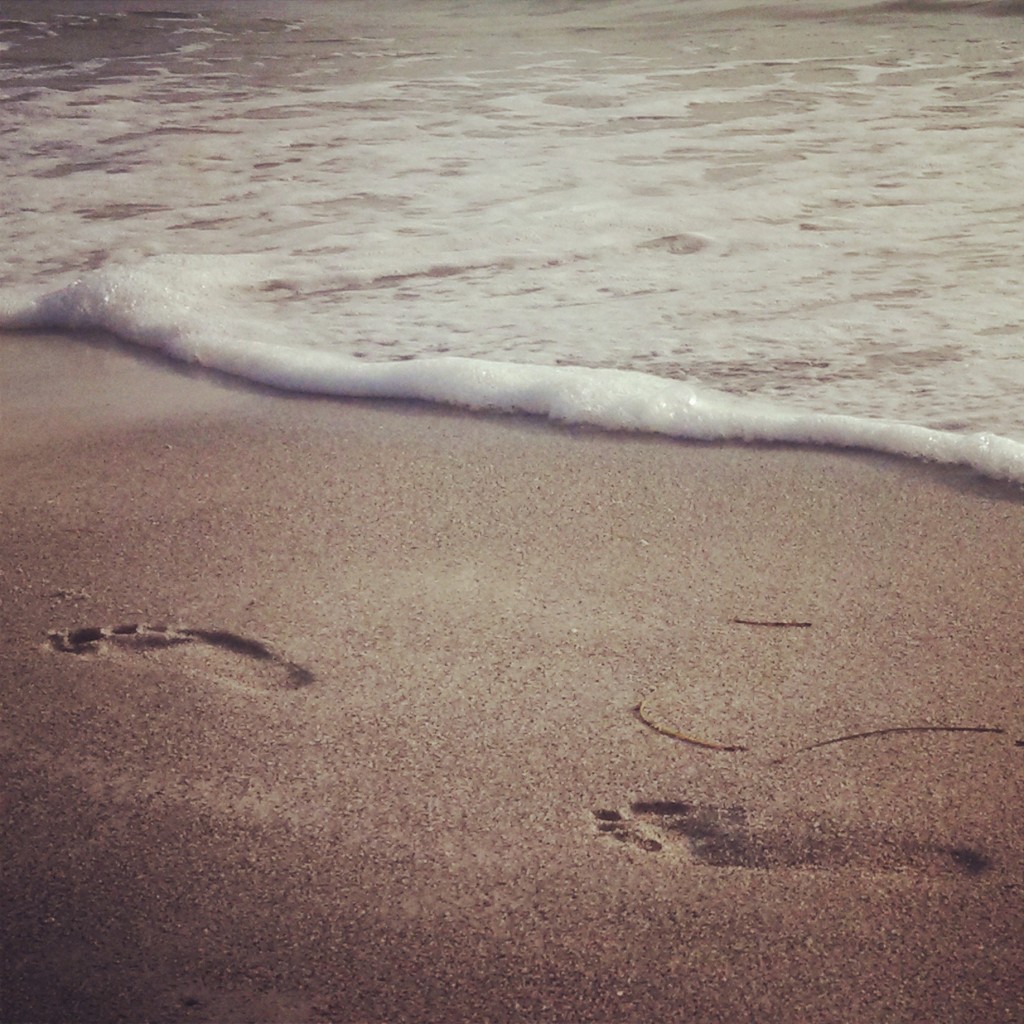 Day 85 – March 26
Preparing a snack for staff meeting. Someday I'd like to see a vineyard that produces clusters this big.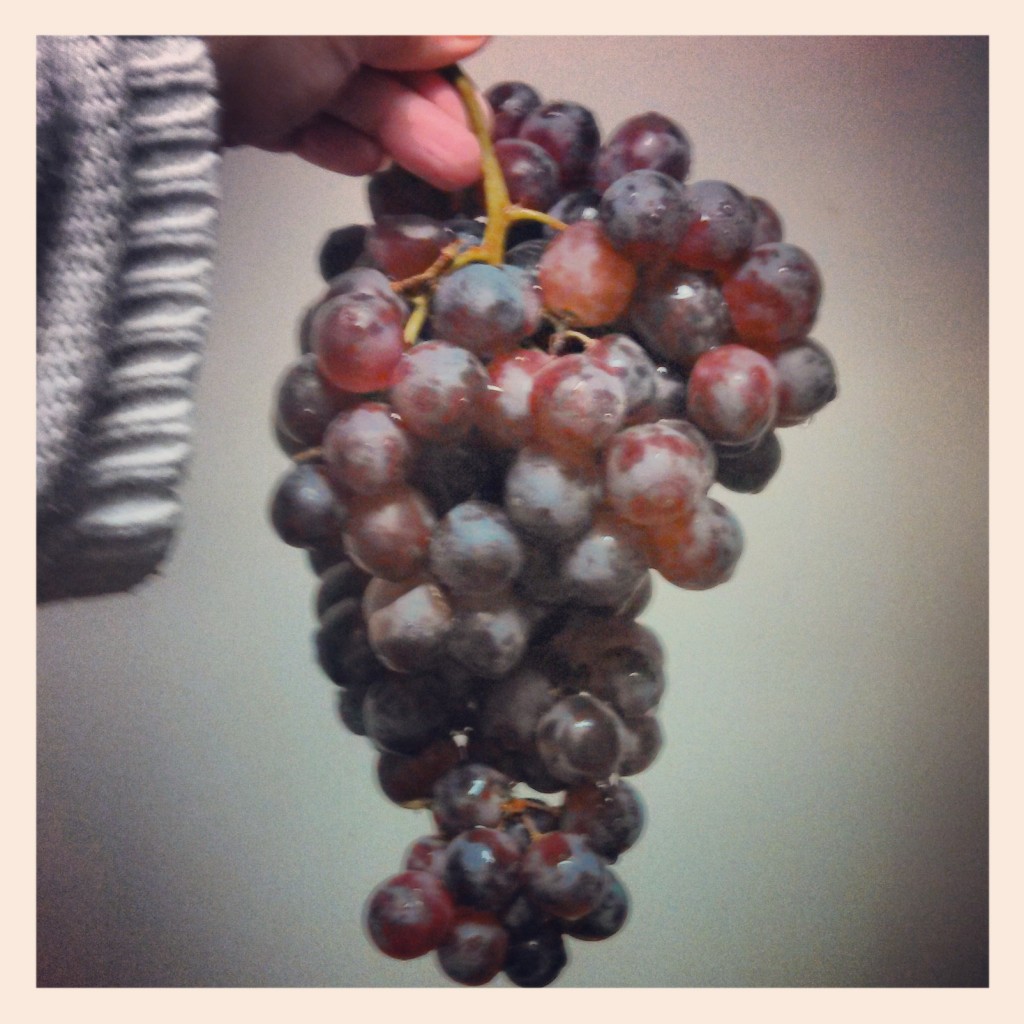 Day 86 – March 27
You don't need an official panini machine for good sandwiches! Baby George Foreman grills available at a thrift store near you. 🙂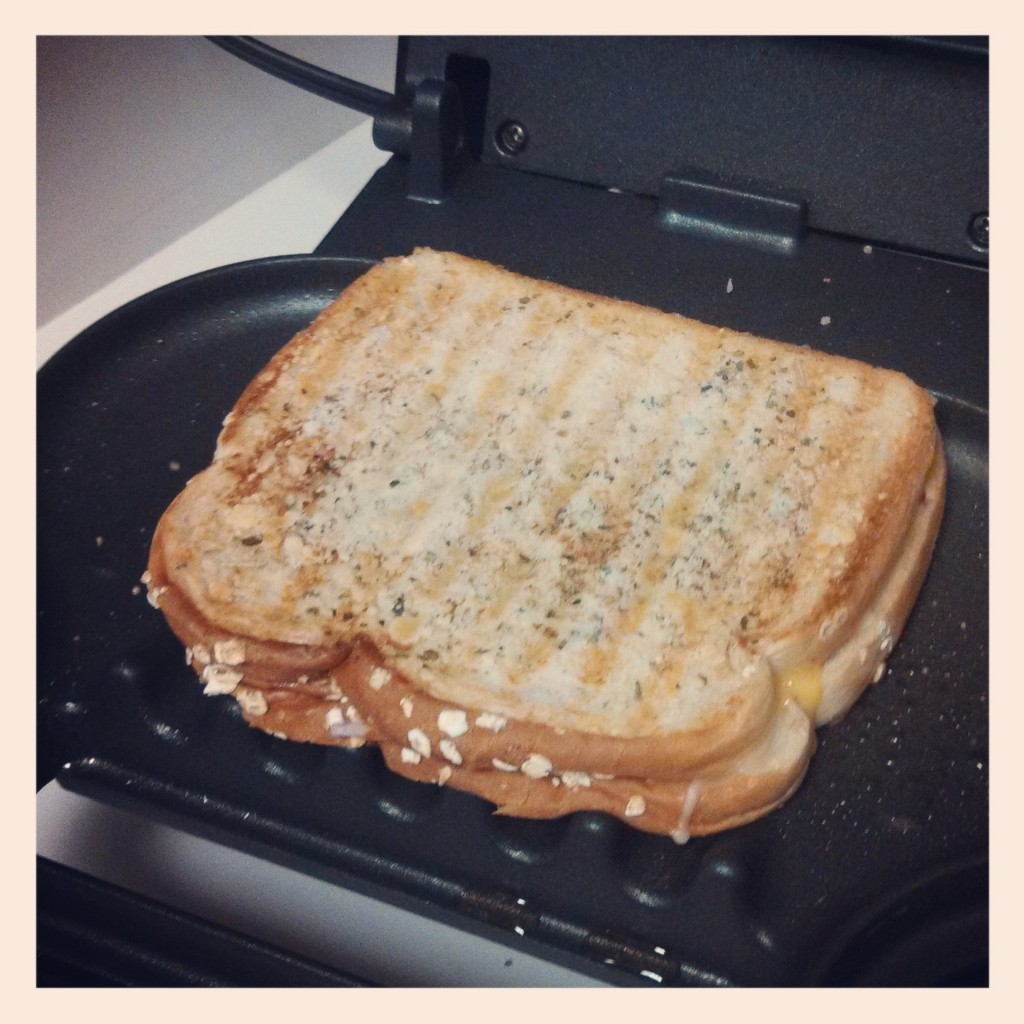 Day 87 – March 28
Most azaleas are just now hitting their prime — way later than most years!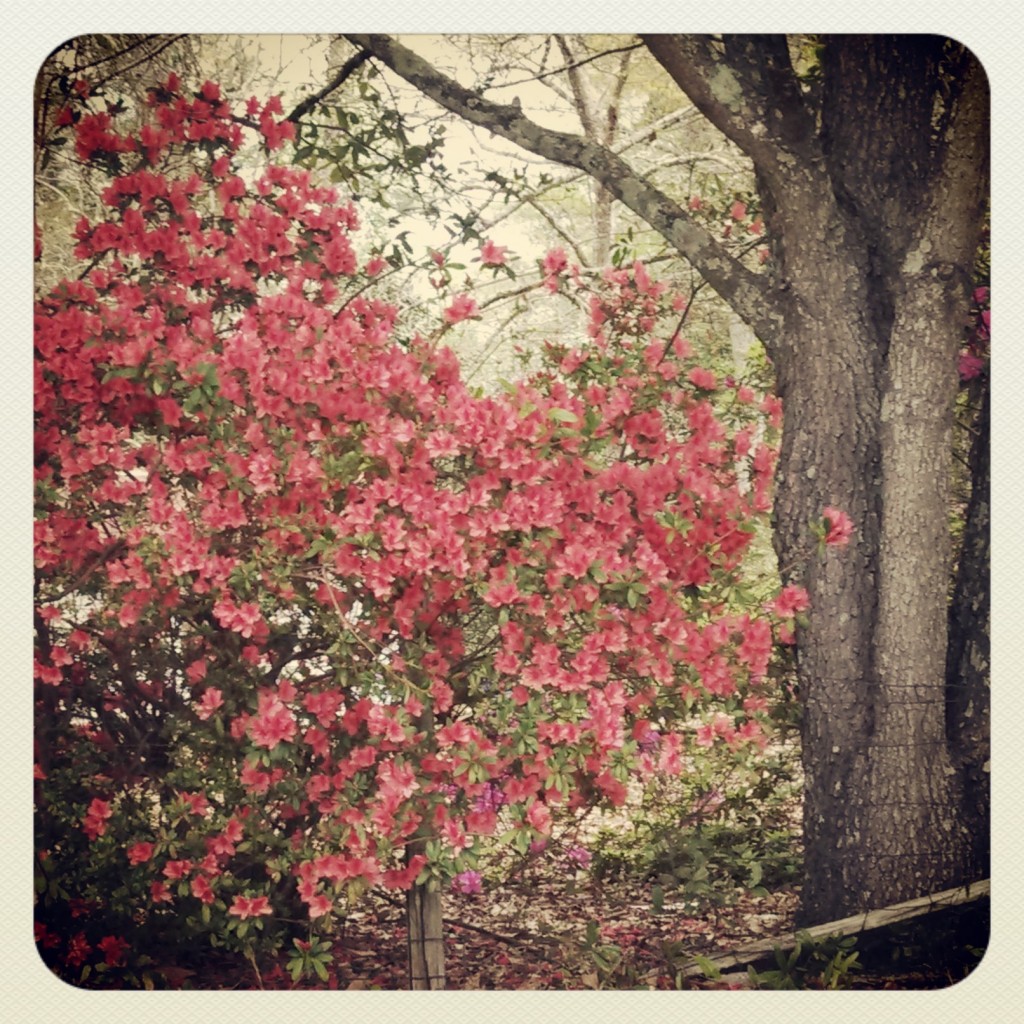 Day 88 – March 29
My attempts at making pitas were less than successful. I at learned some things to NOT do, such as putting them on ungreased waxed paper. I think I'll try them in a hot skillet next time. On a postive note, the dough was lovely to work with.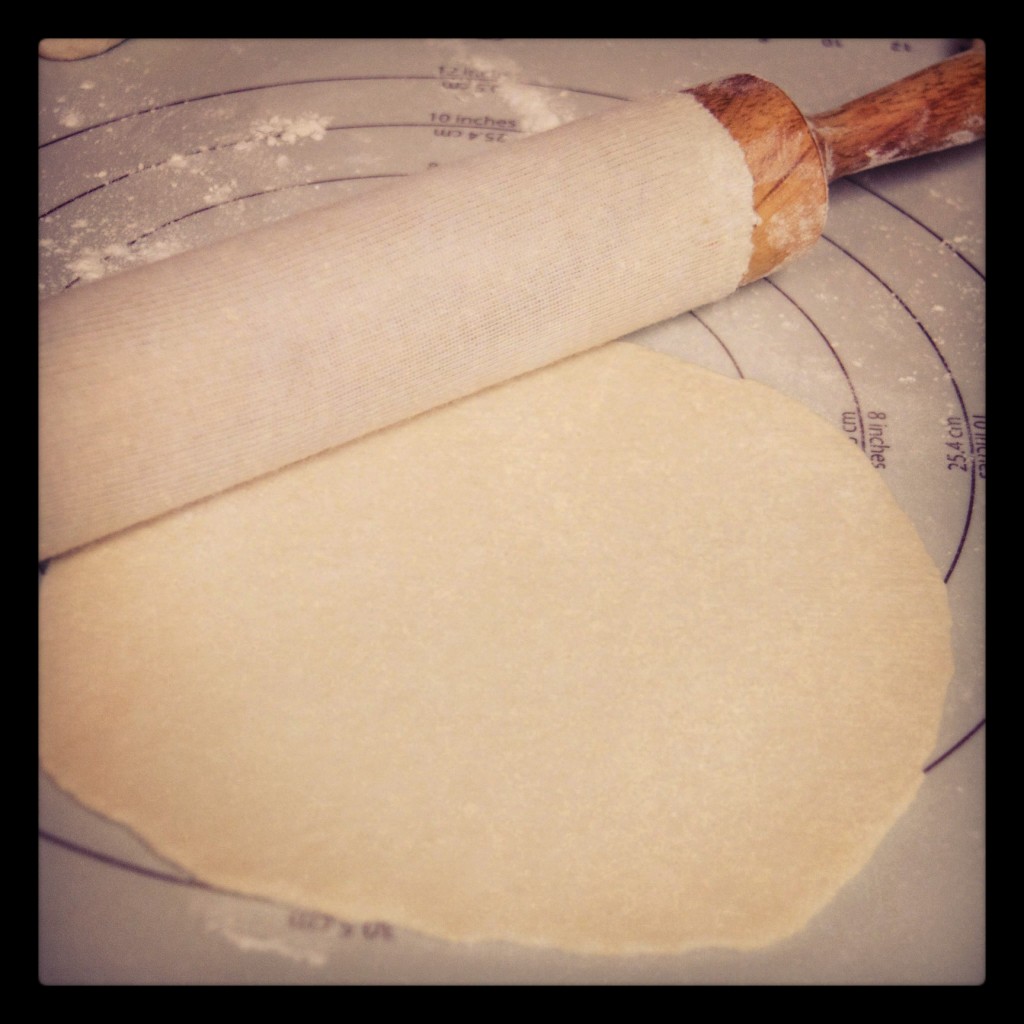 Day 90 – March 31
Met a friend for lunch. This cracked us both up! Seaside?? Who says that anymore? Incidentally, I saw a video about where these are produced.  One of them added the smiley faces.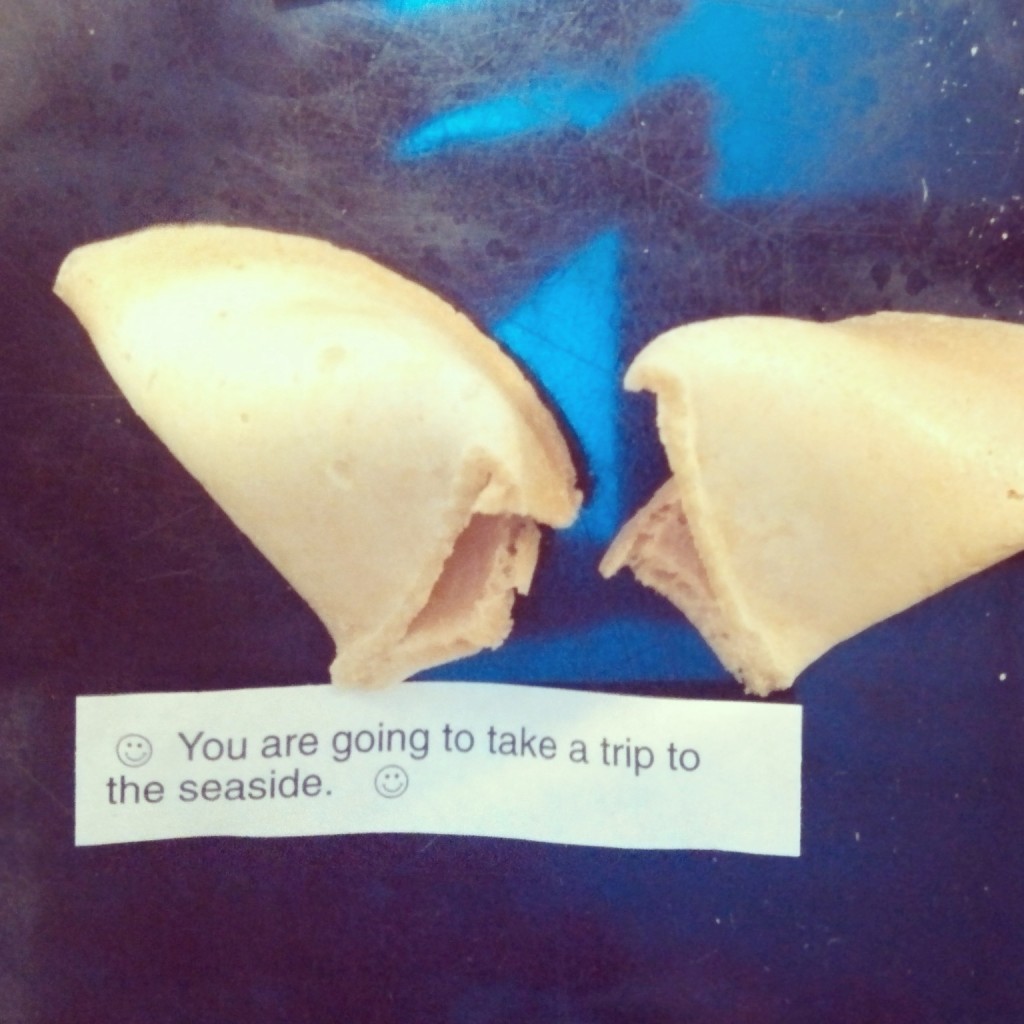 And that brings us to the end of March!