It's time to shake the dust off of this blog! A lot has happened since I last blogged but I'll blog later about those life-altering things.
This past weekend my Mom, sister and I decided to take a trip to see another sister and family. We had a long, lovely weekend with them! They own/run a deli and I've never been there over open hours so we left Friday in time to eat lunch there. Yum and yum!
We enjoyed the brilliant fall colors on the way up. The south had a dry fall, as well as early cold temperatures. These 2 combined to make a more-colorful-than-normal fall foliage. At my sister's place, they had 2 trees that we oohed and ahhed over! We don't have that brilliant color in our corner of the state.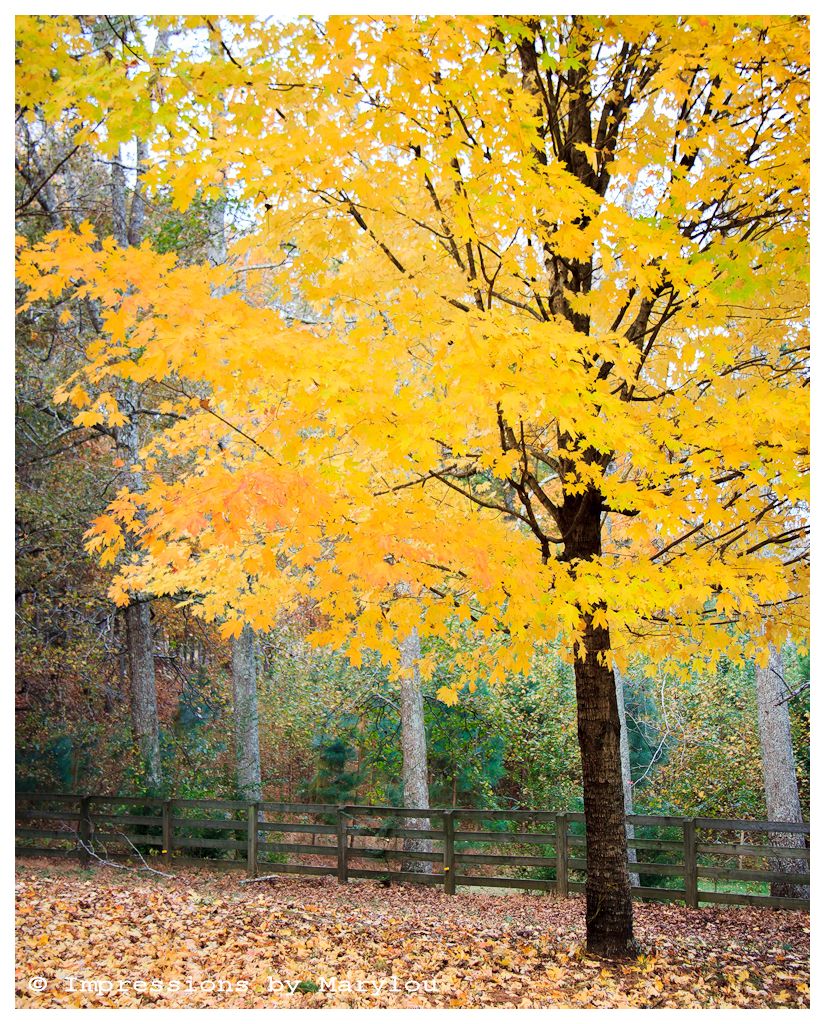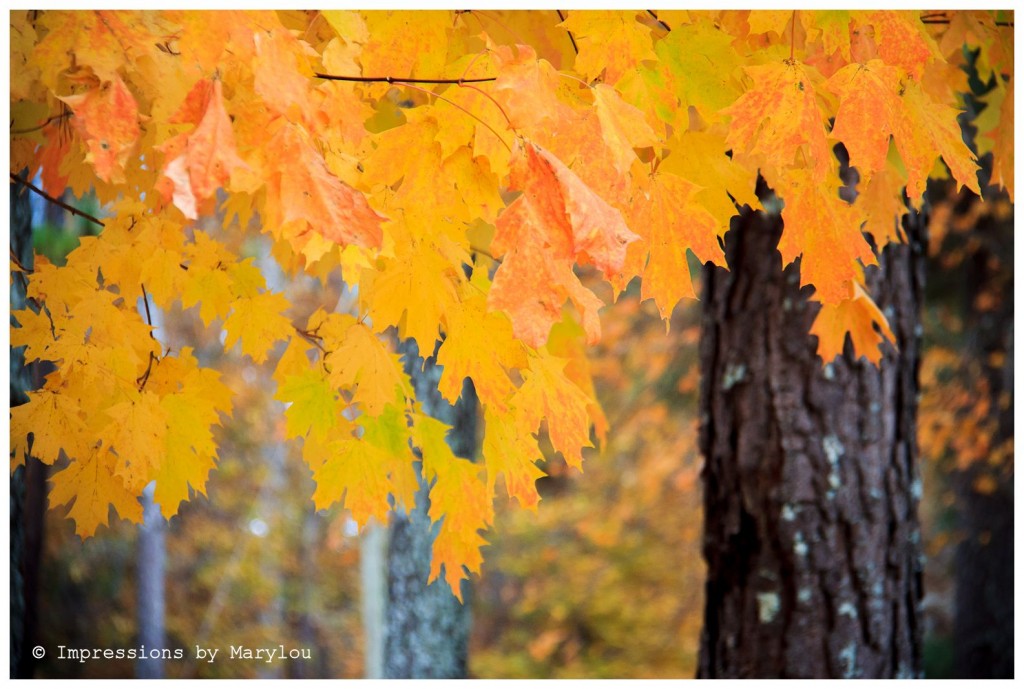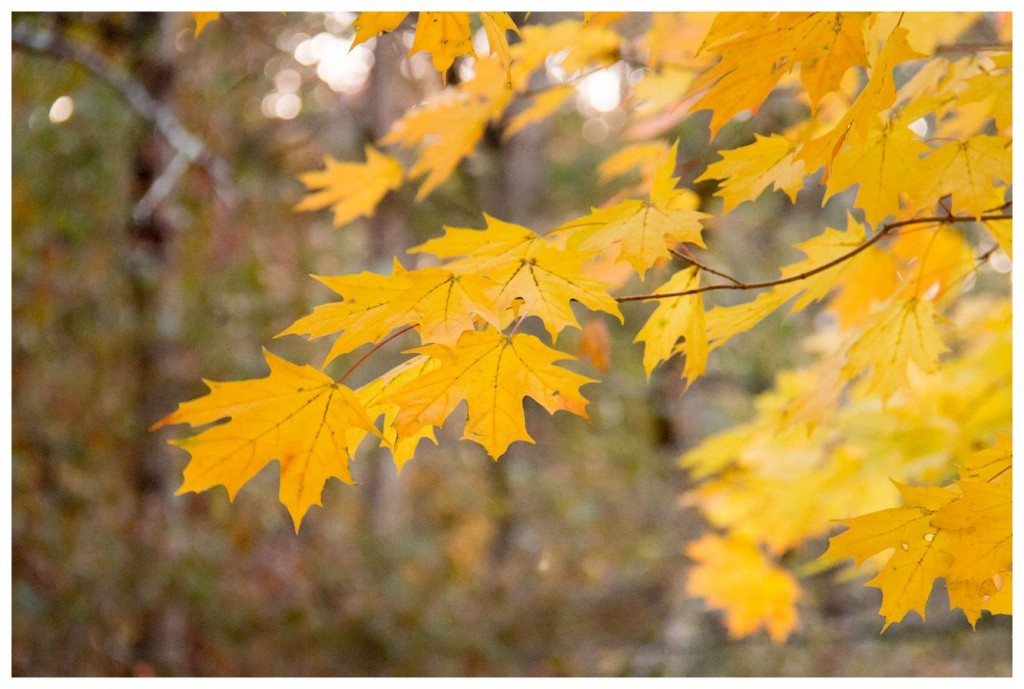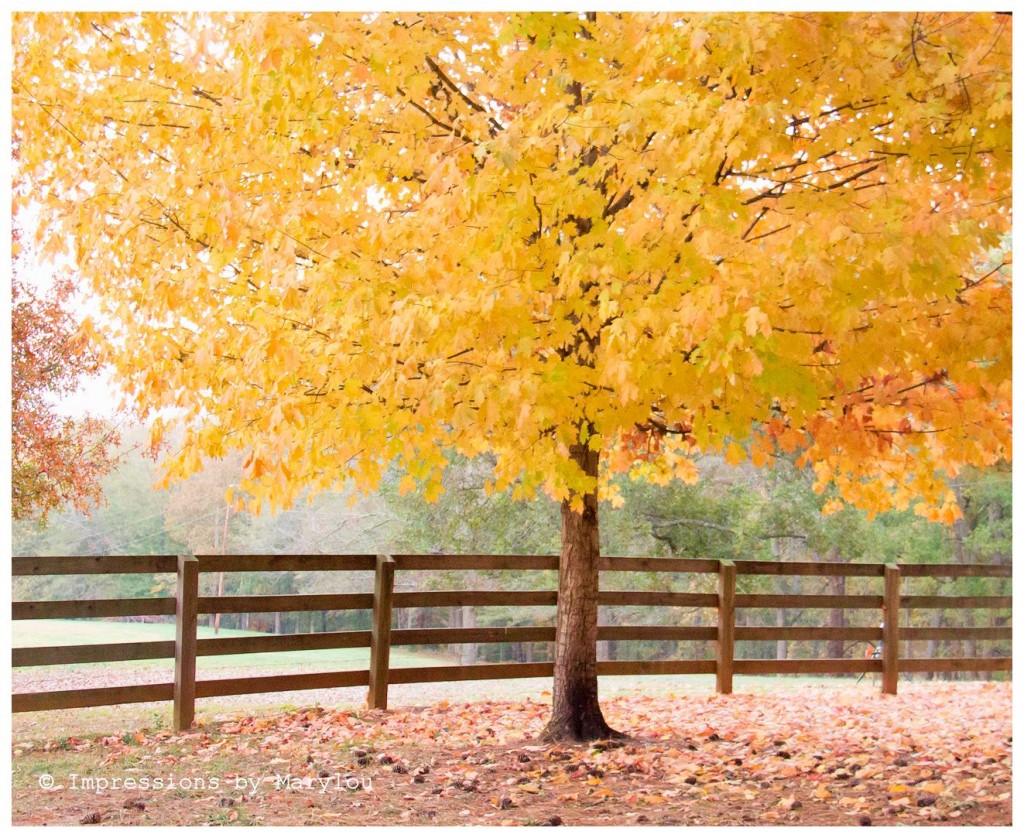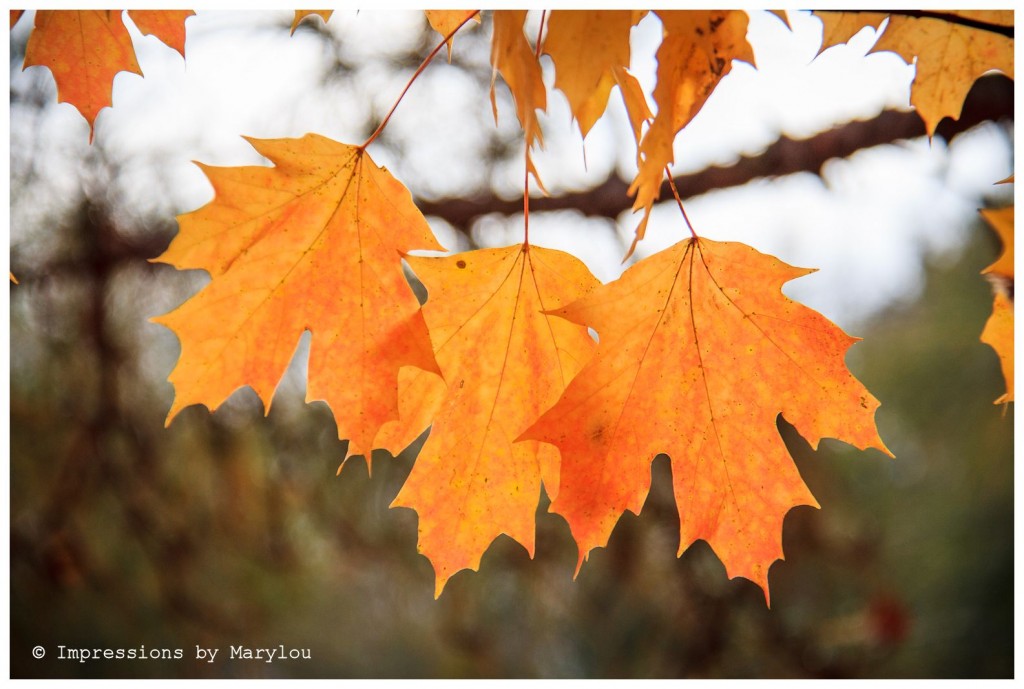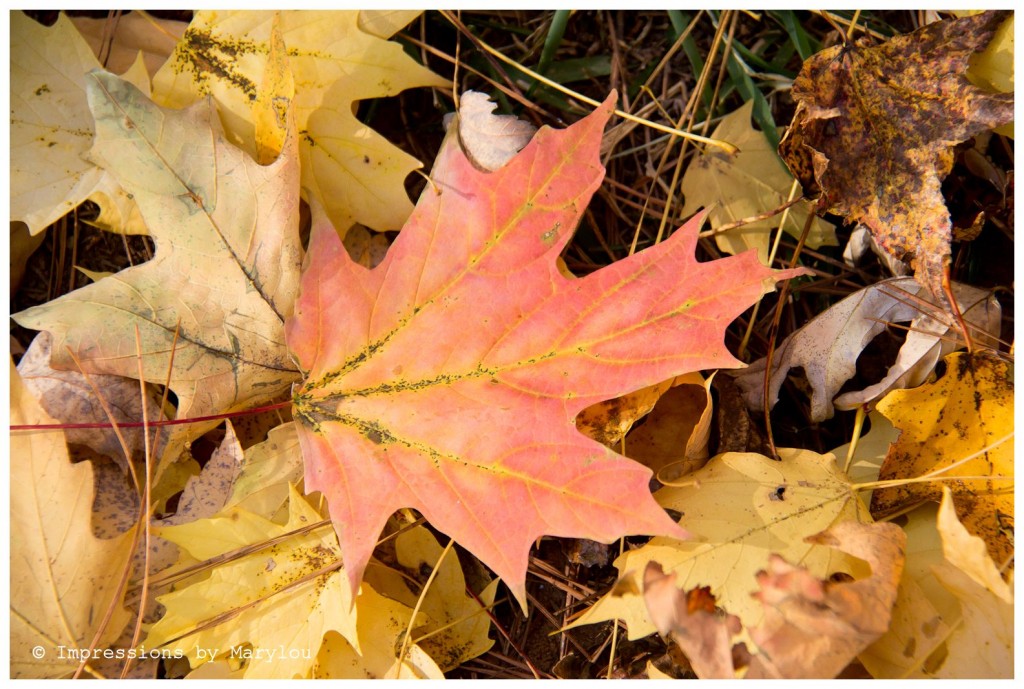 On Saturday we ladies headed to Callaway Gardens. The fall foliage was past it's peak here as well but there were still spots of color. The weather was sunny and cool and we were glad for extra layers. Our first point of interest was the Birds of Prey show. They brought out 2 owls and 2 hawks. The handlers had them fly over the audience throughout most of the show. It was interesting and fun as ducked out of the way.
Would you say he had his eye on me?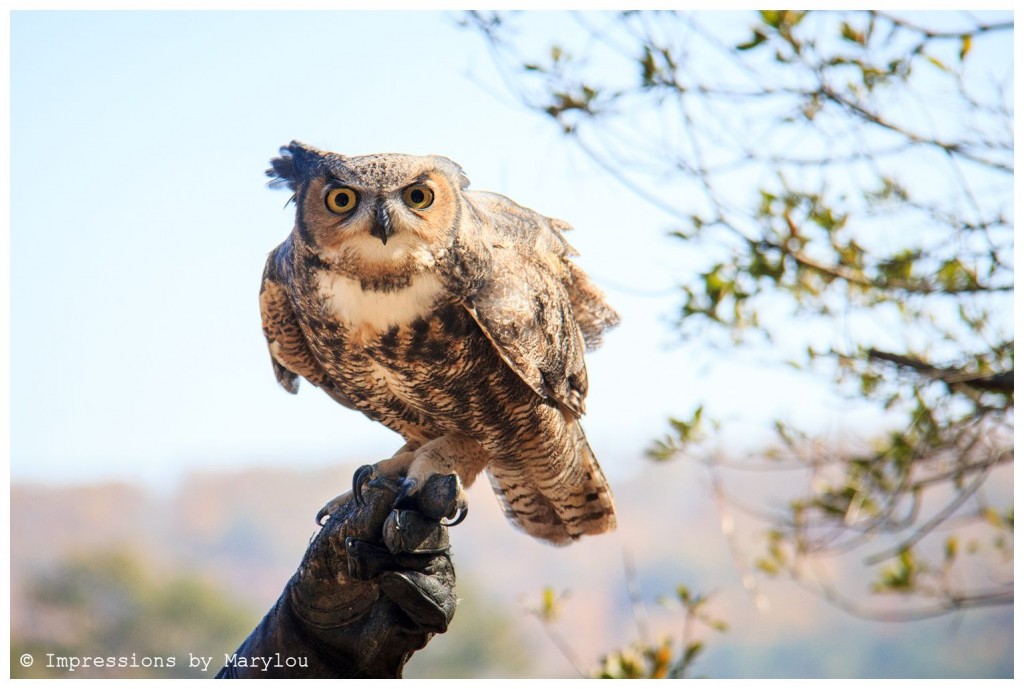 He actually had his eye on the handler behind us who was putting out meat scraps for him, but …. his flight path took him right over my niece and I and twice the tip of his wings brushed the top of my head.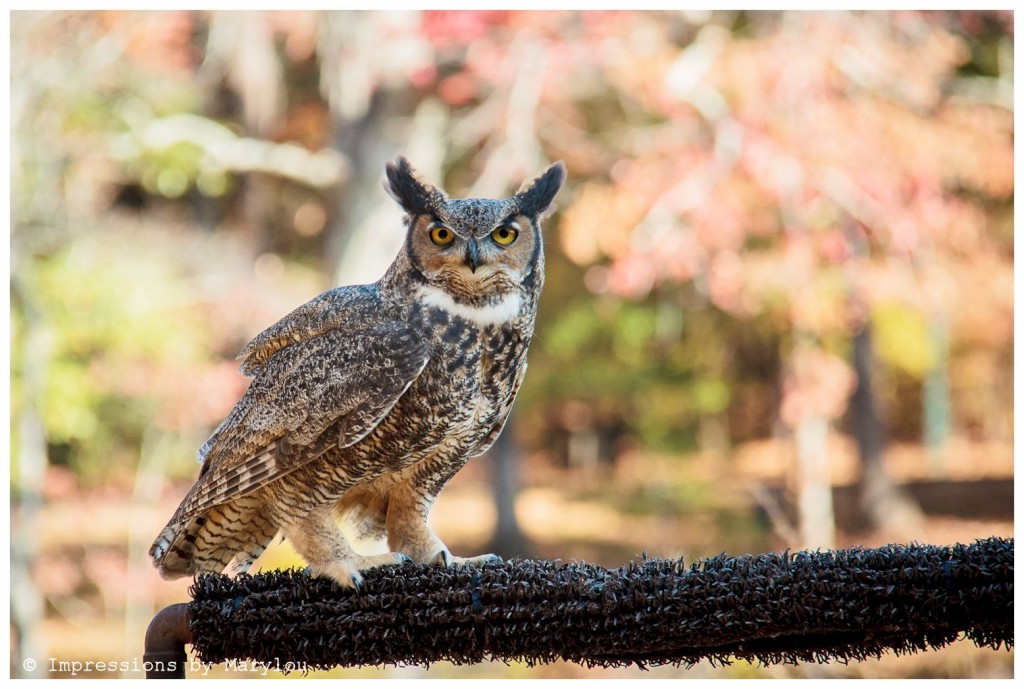 This is a Great Horned Owl.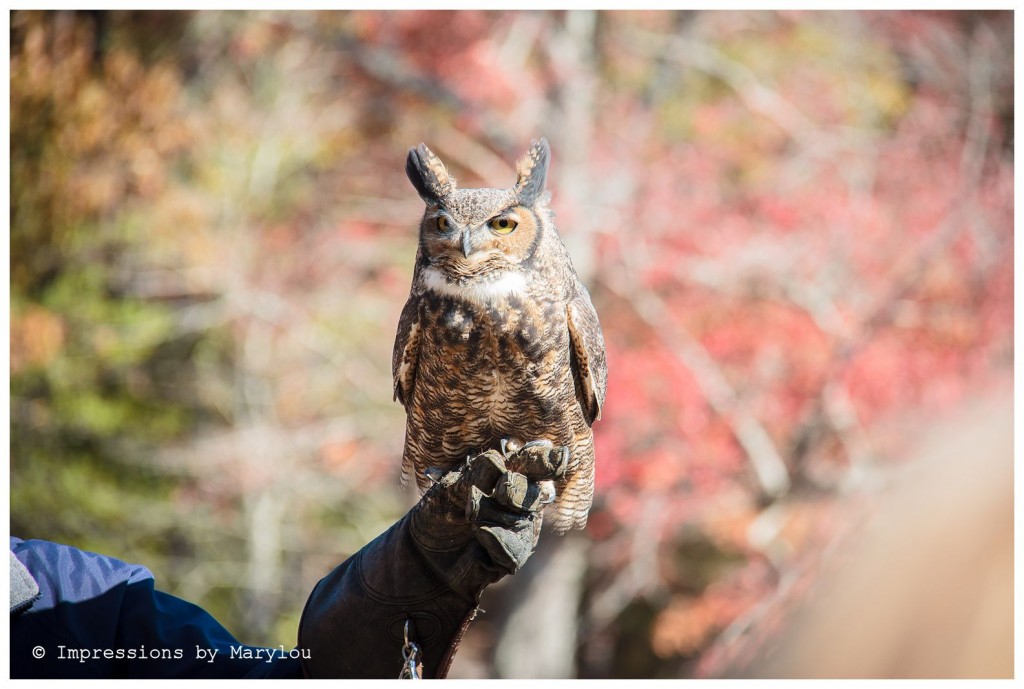 They also had a Barred Owl: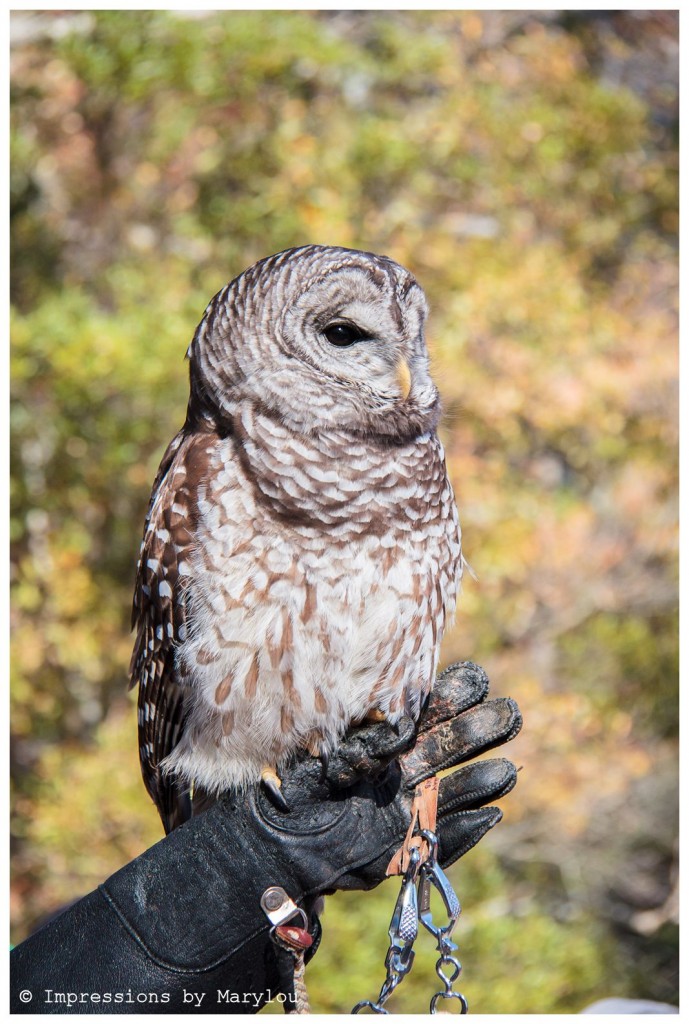 He looked a bit less intimidating and mostly sleepy.
There was a Red-Tailed Hawk: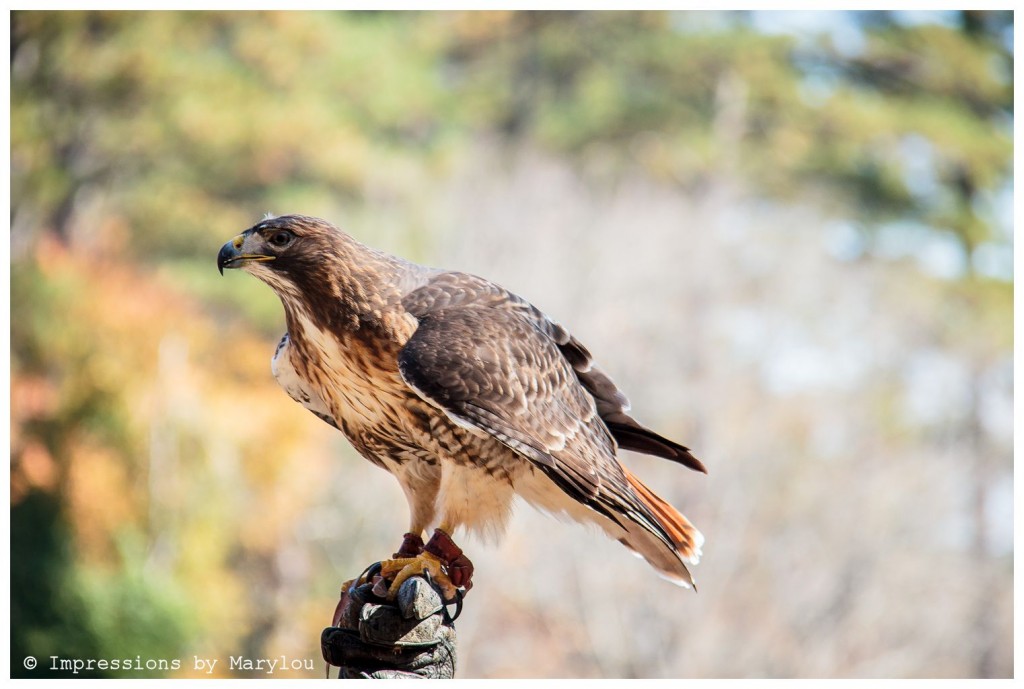 We walked to the chapel in the woods just in time to hear the organ music that is played Saturday and Sunday afternoons. There is a big pipe organ and the player did it justice. The music rang throughout the park.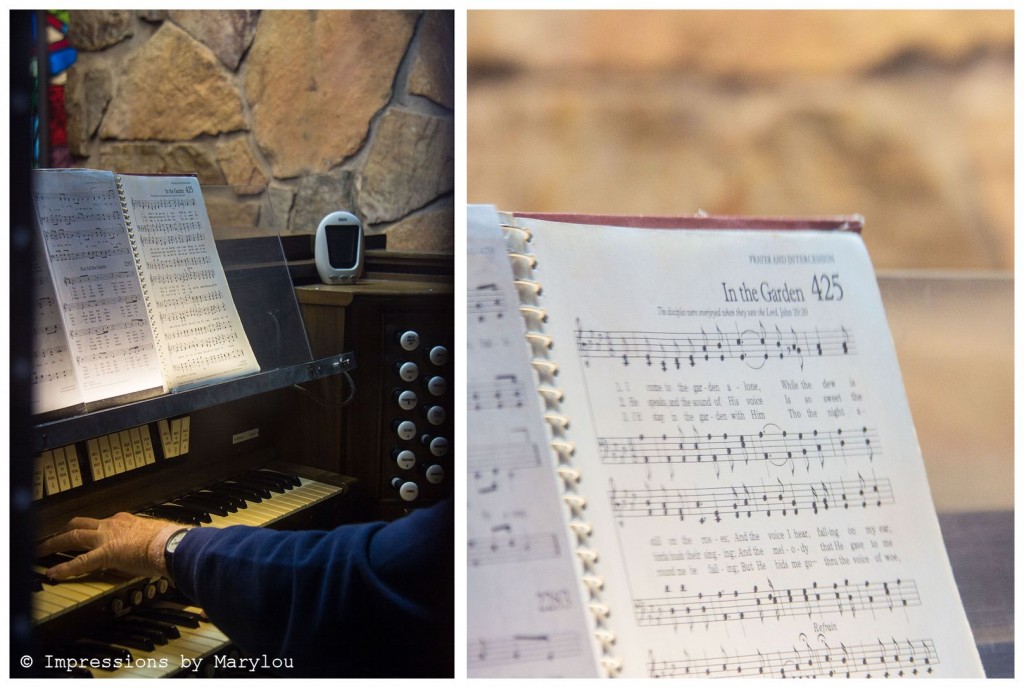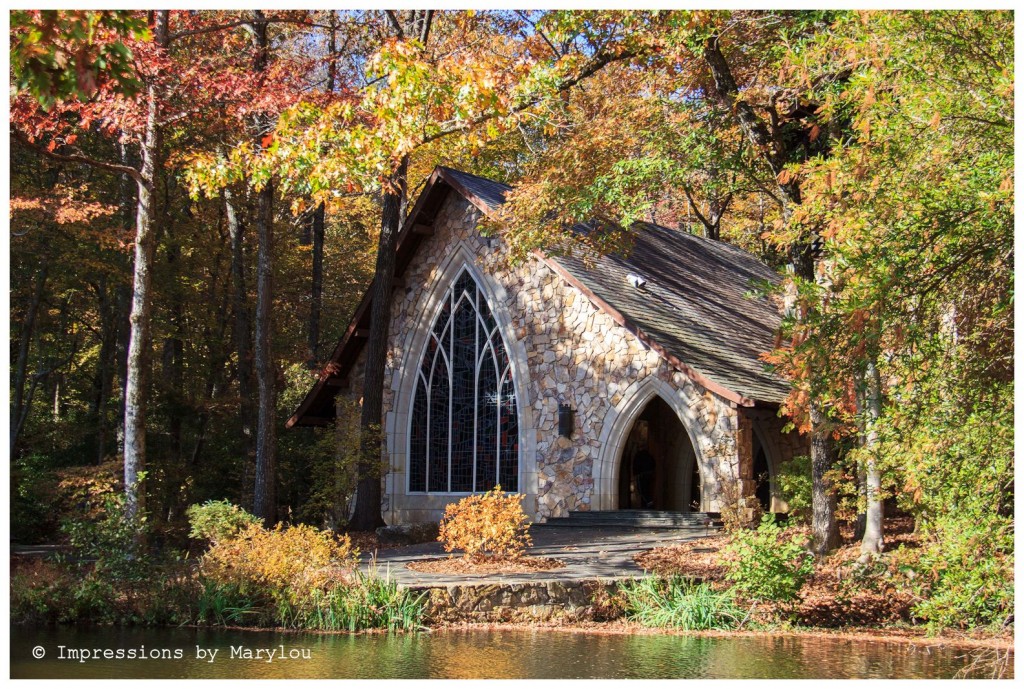 The stained glass from the inside: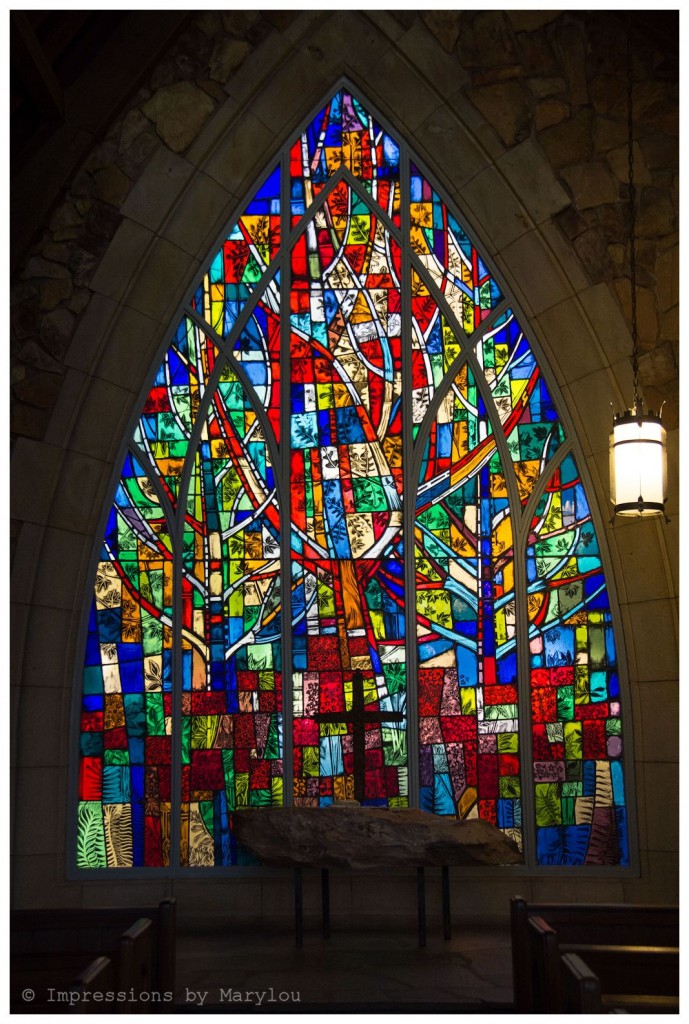 Dogwoods in stained glass.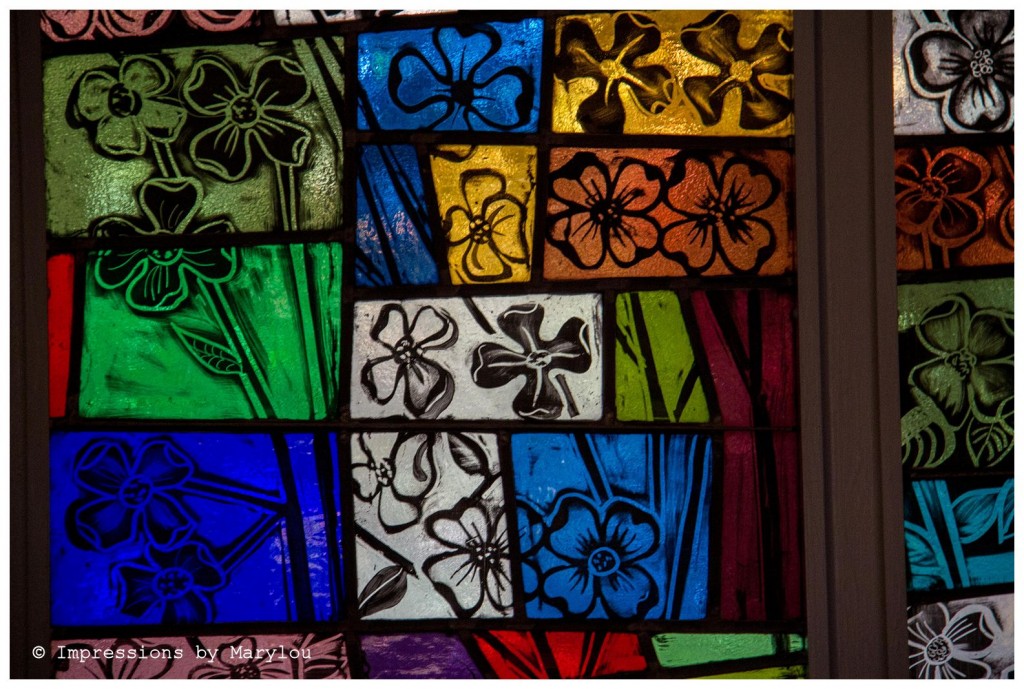 The organ pipes.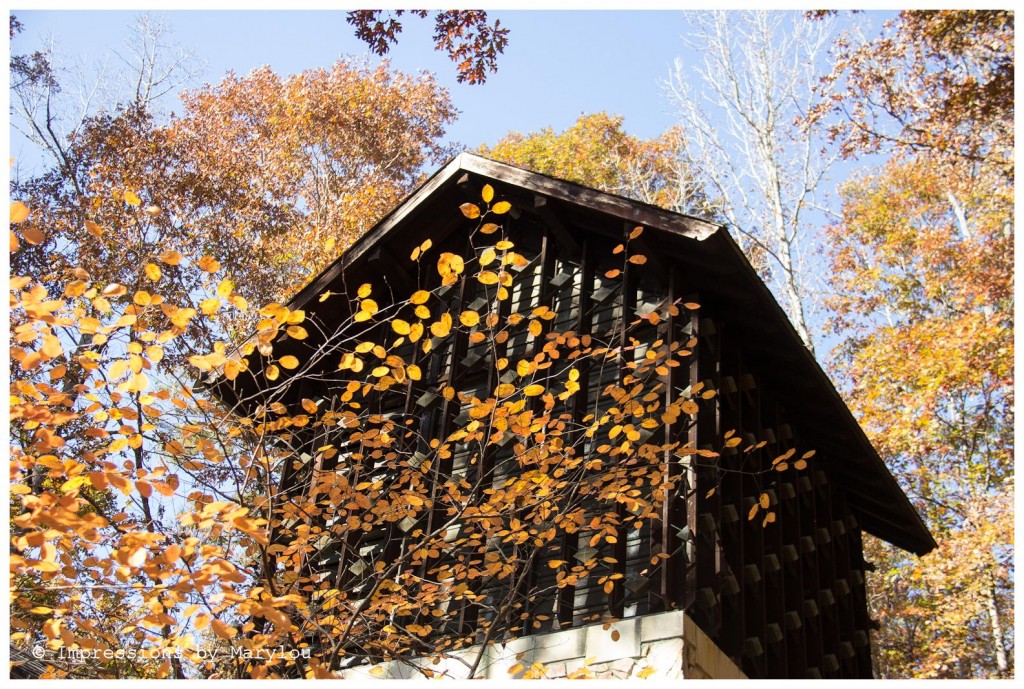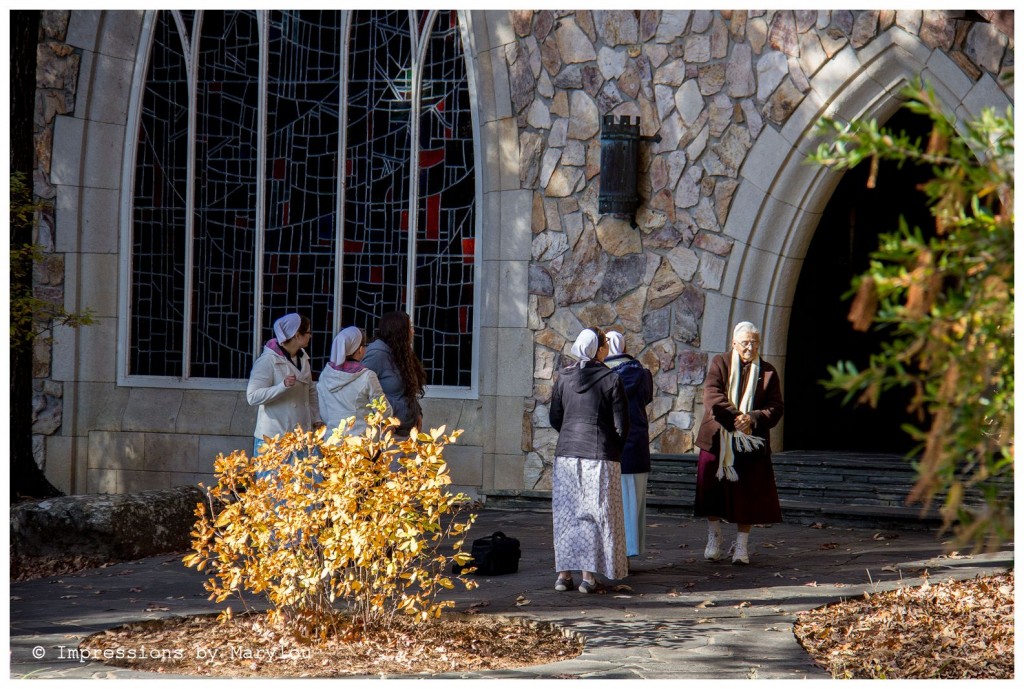 My niece's friend works there and was able to spend an hour with us. She took a picture of our crew.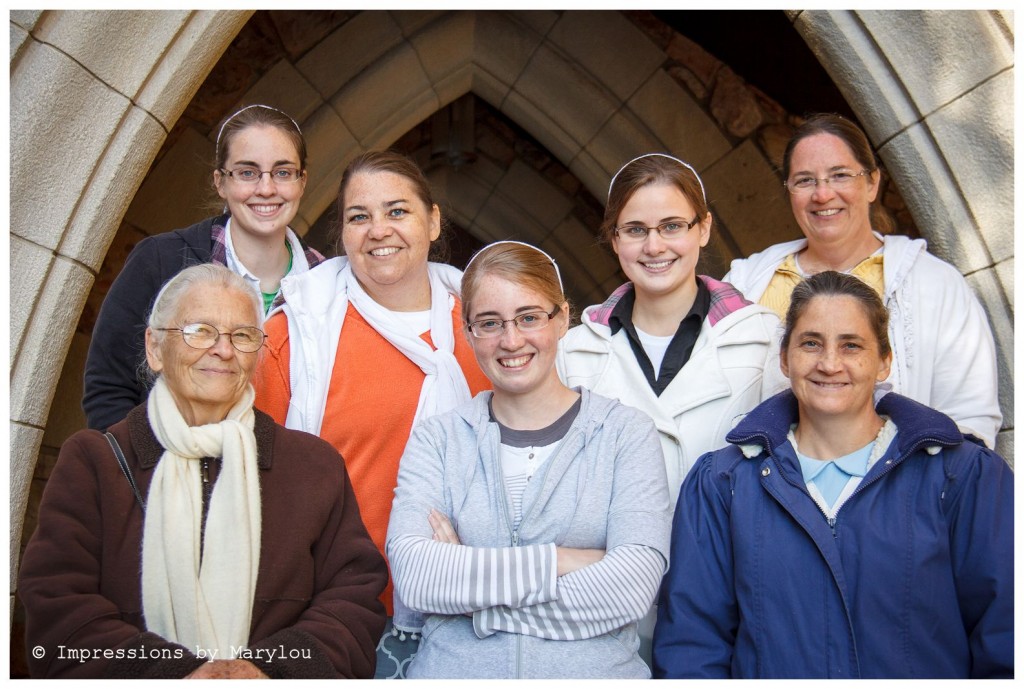 Lovely backlighting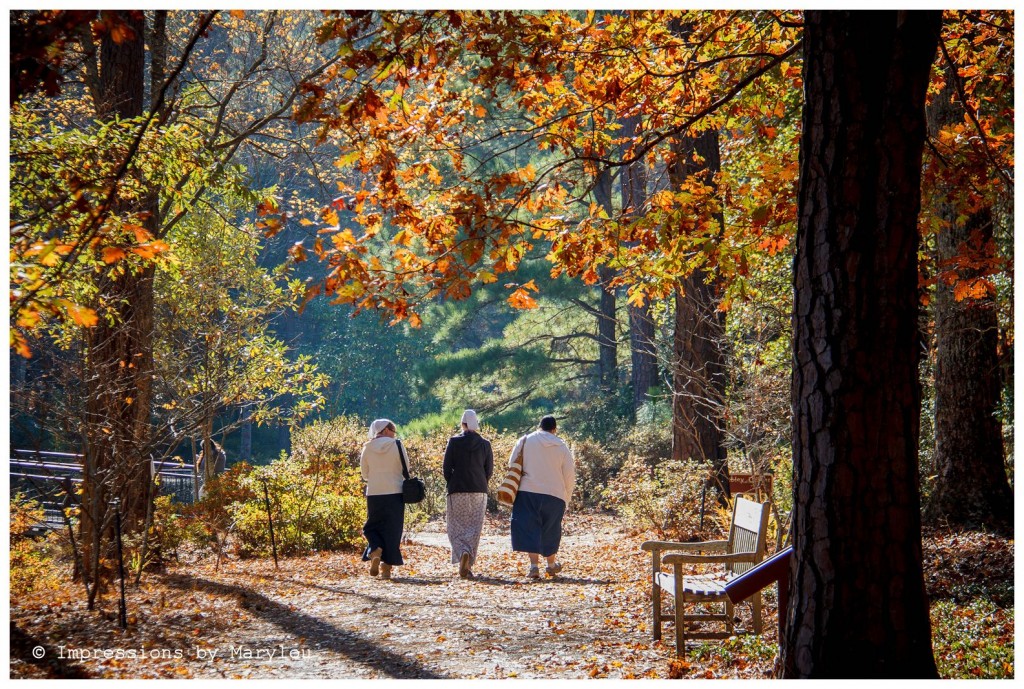 More of the park: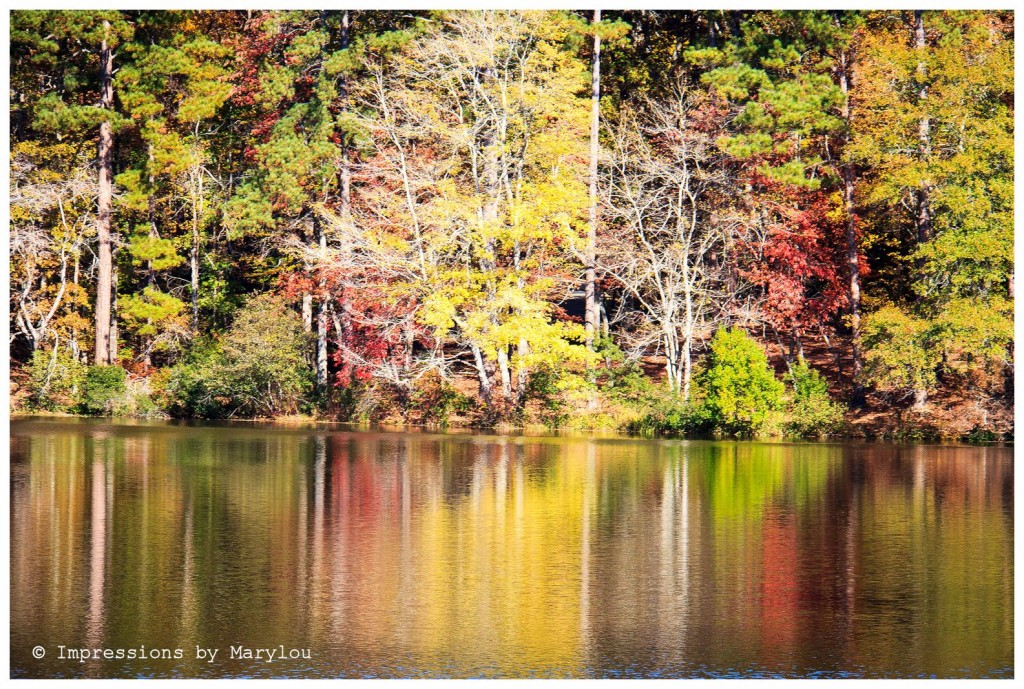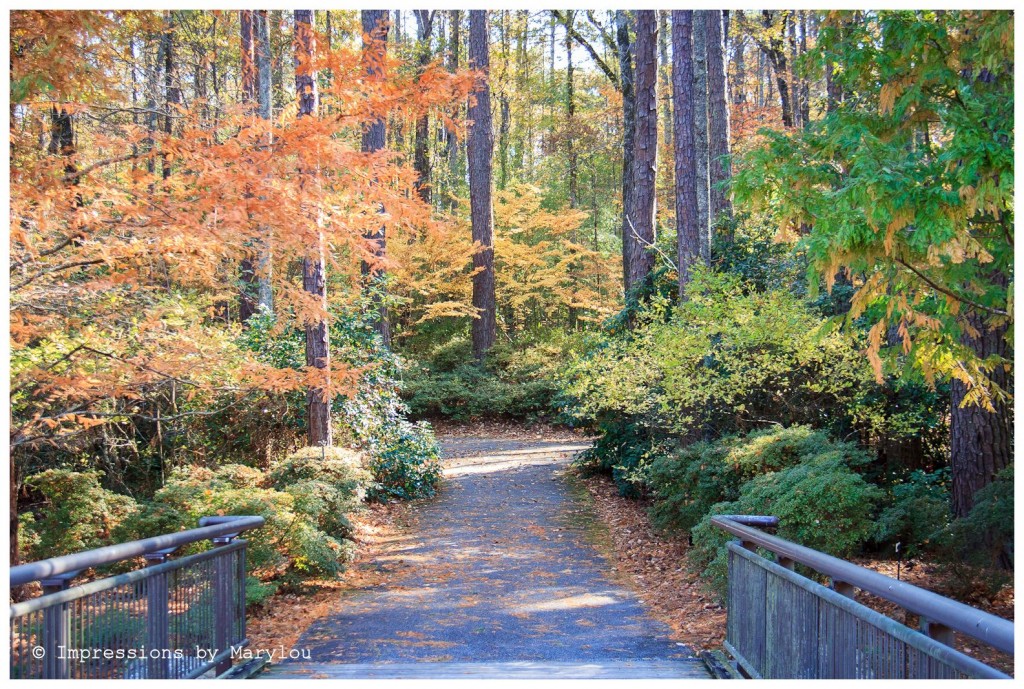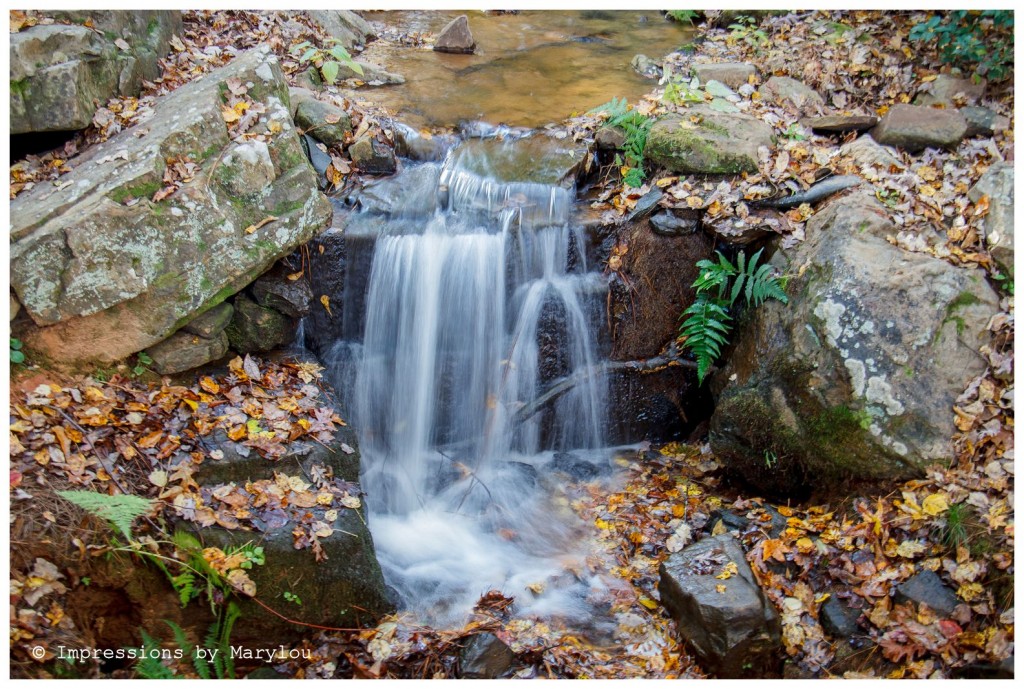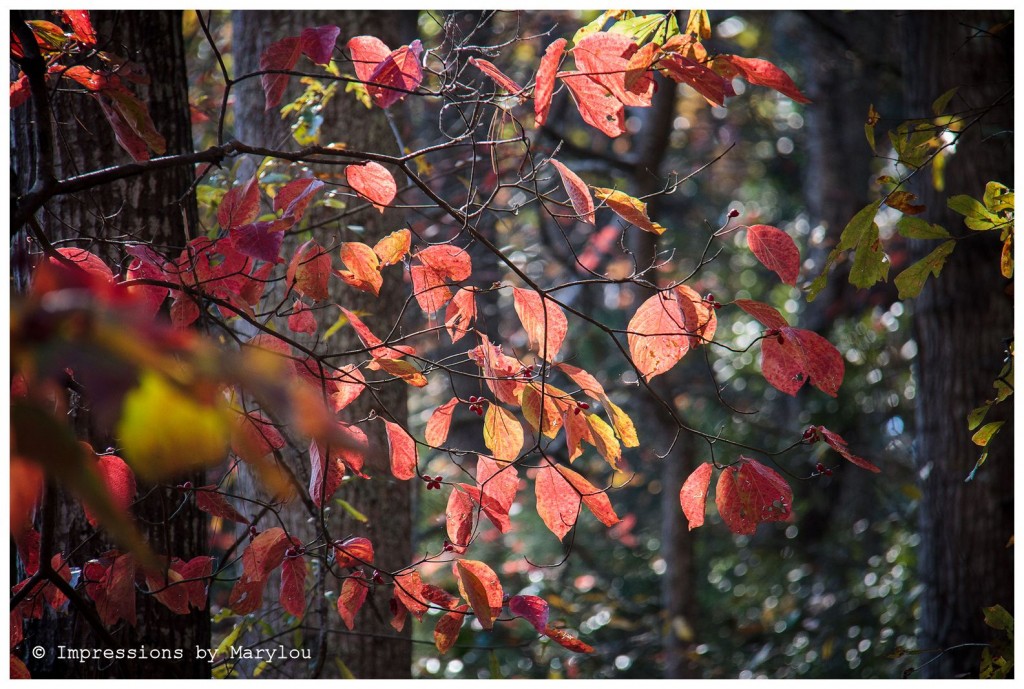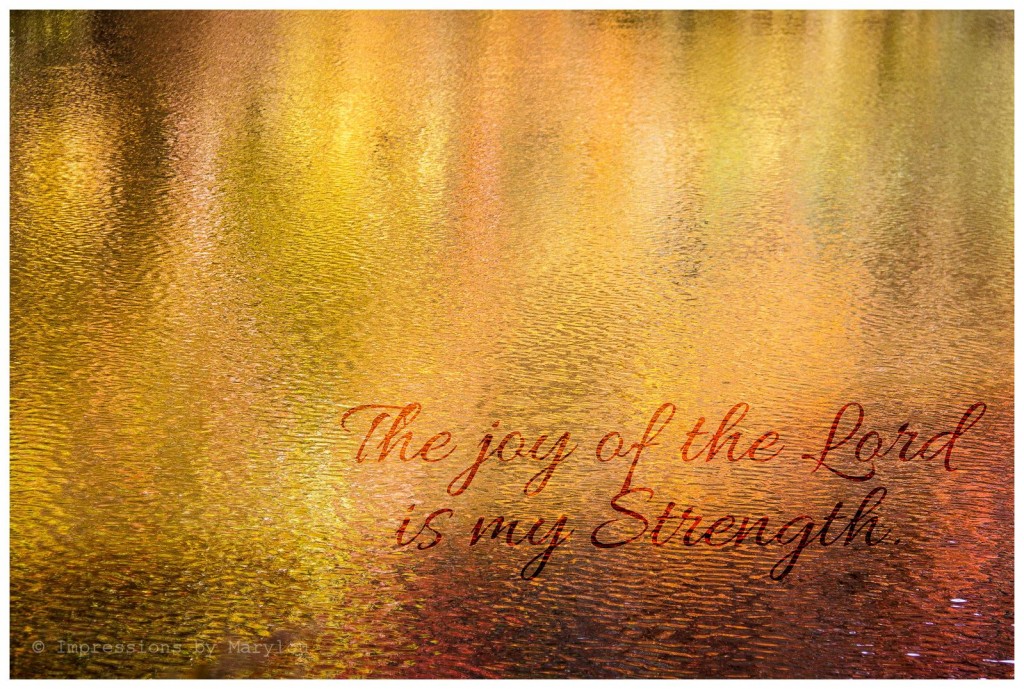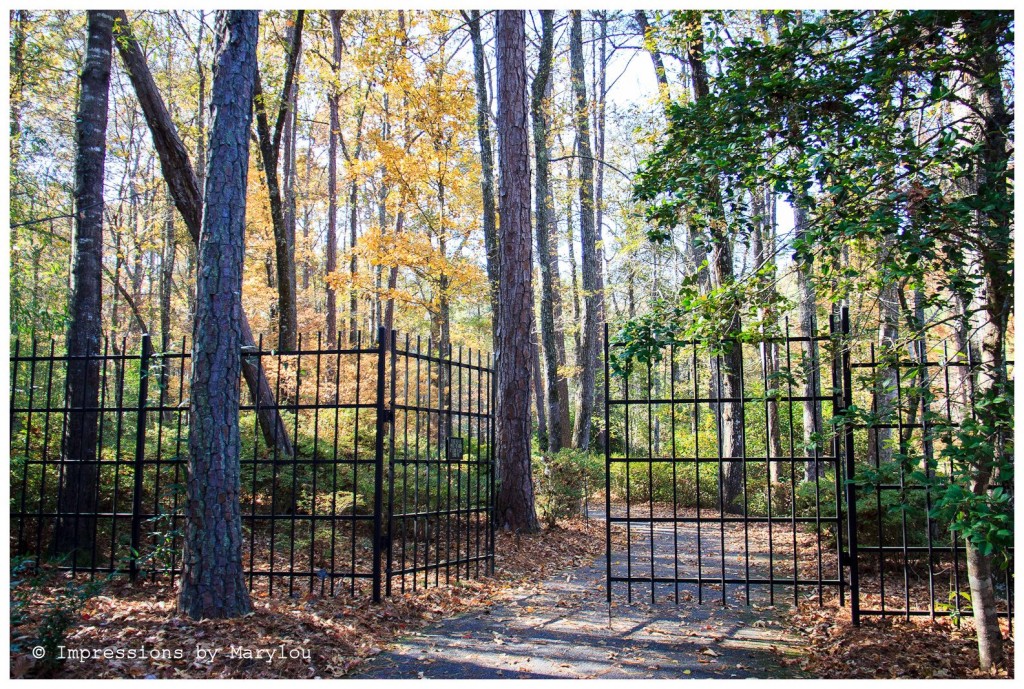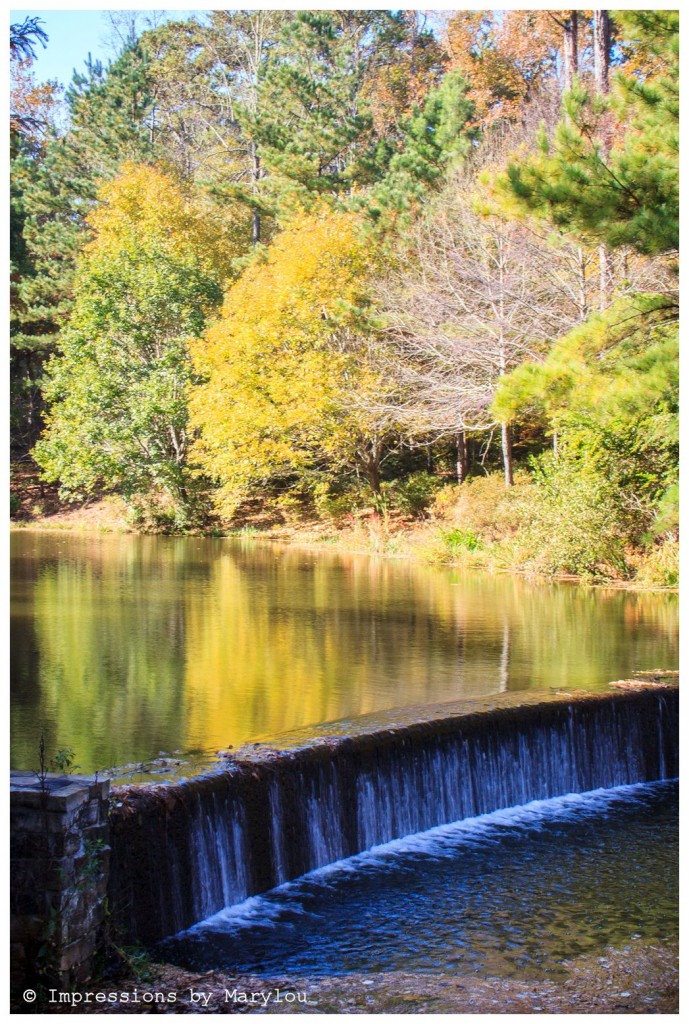 And in case you've been wondering what an armadillo looks like, here is one that was rooting around beside the path.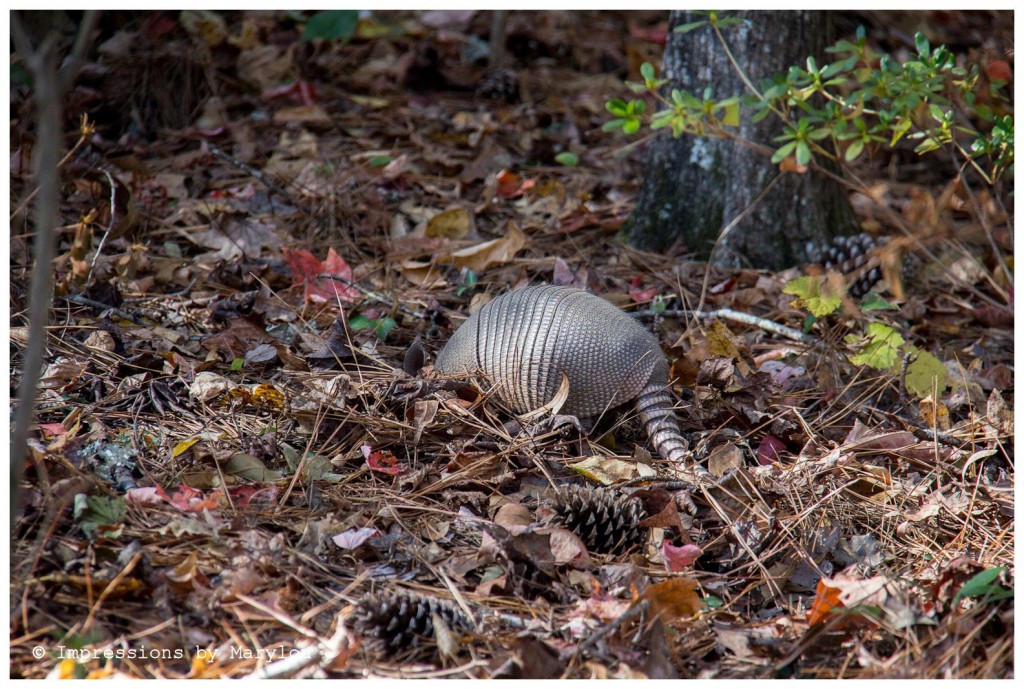 He was so tame I could've petted him. I could hardly get him distracted enough to get a picture without his head buried in leaves.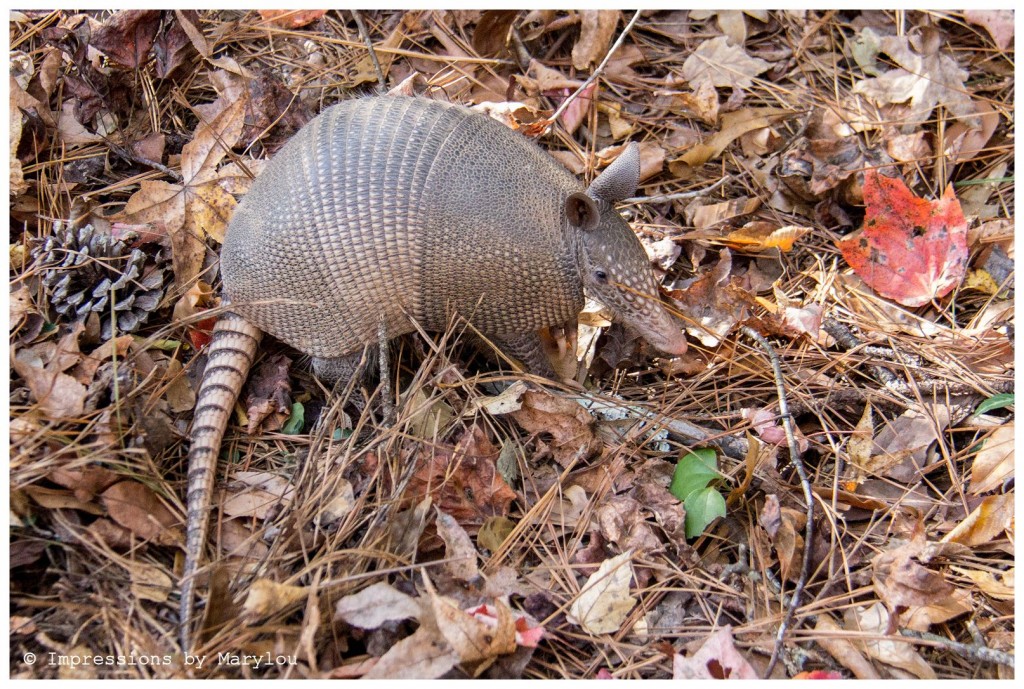 A beautiful camelia.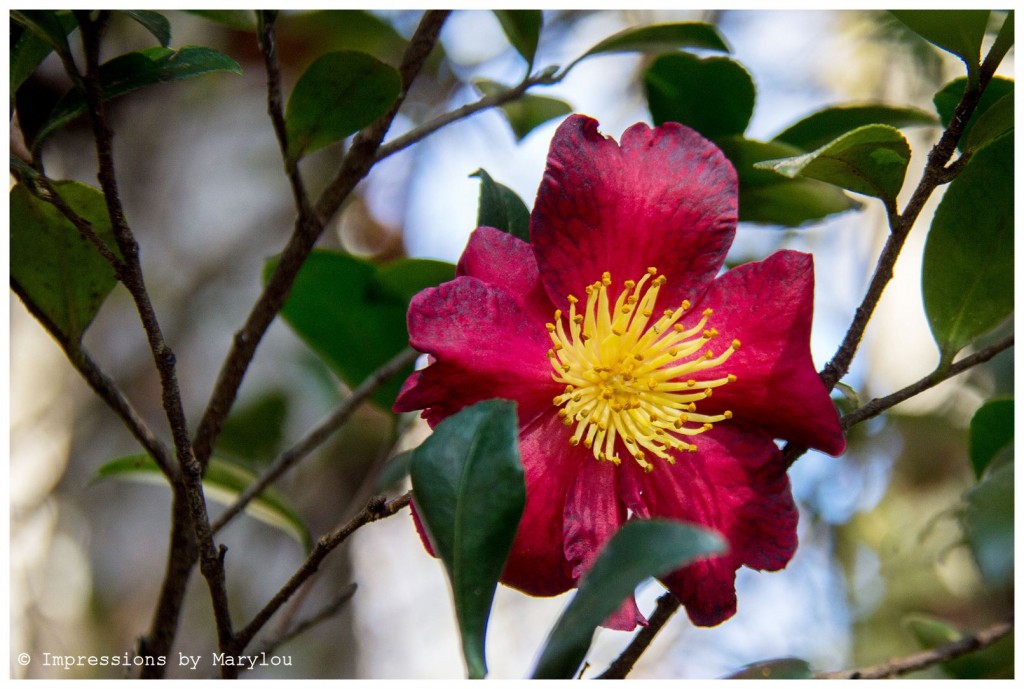 The horticultural center, where-in were tropical greenhouses as well as arid ones.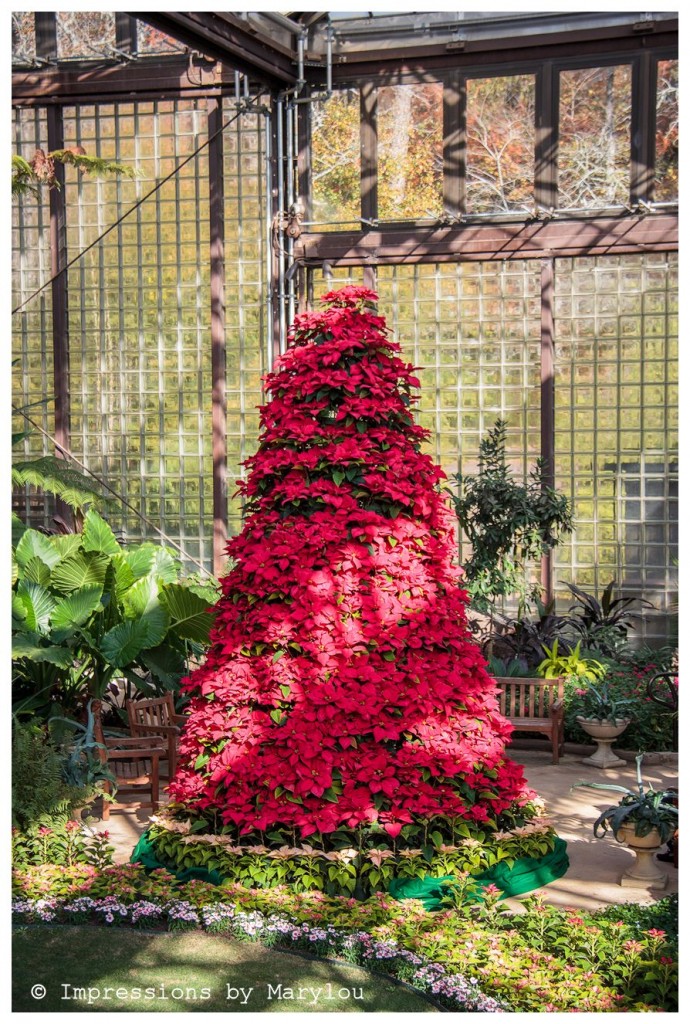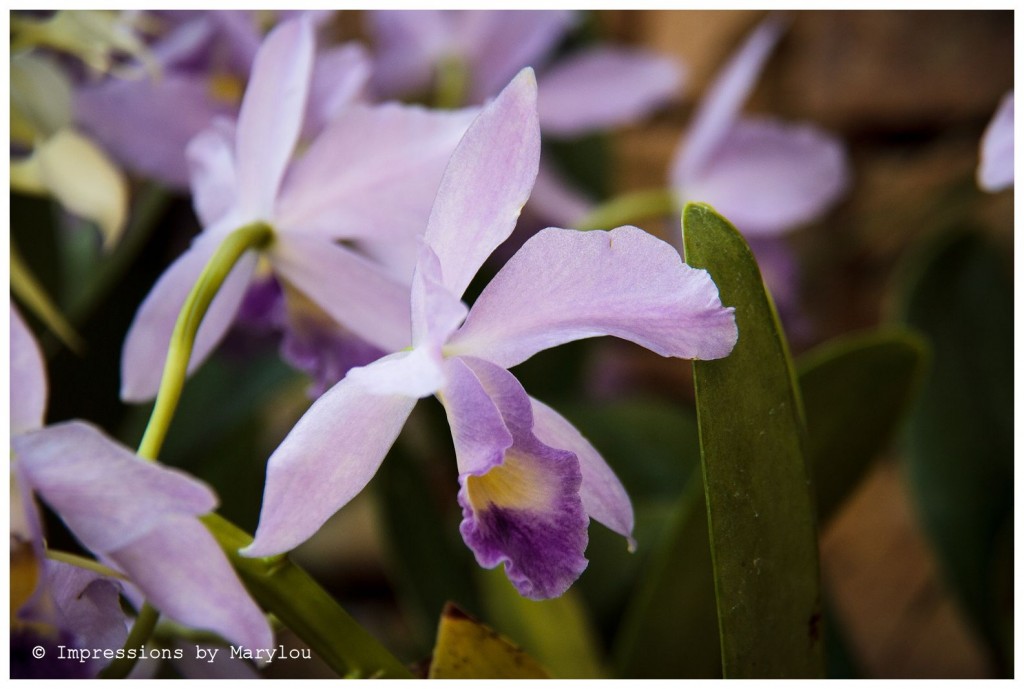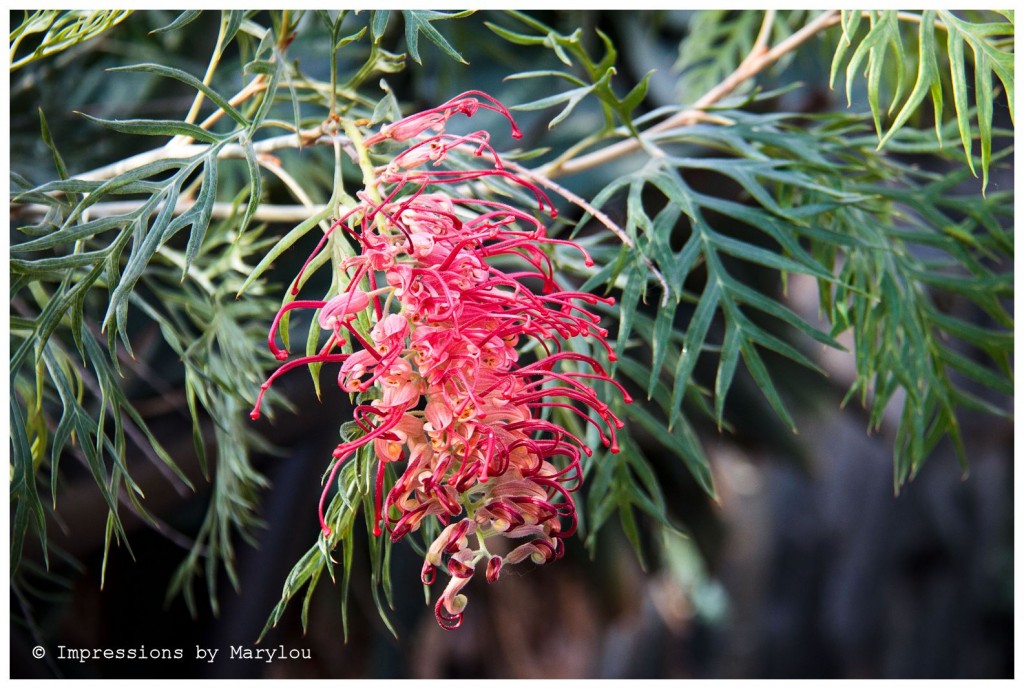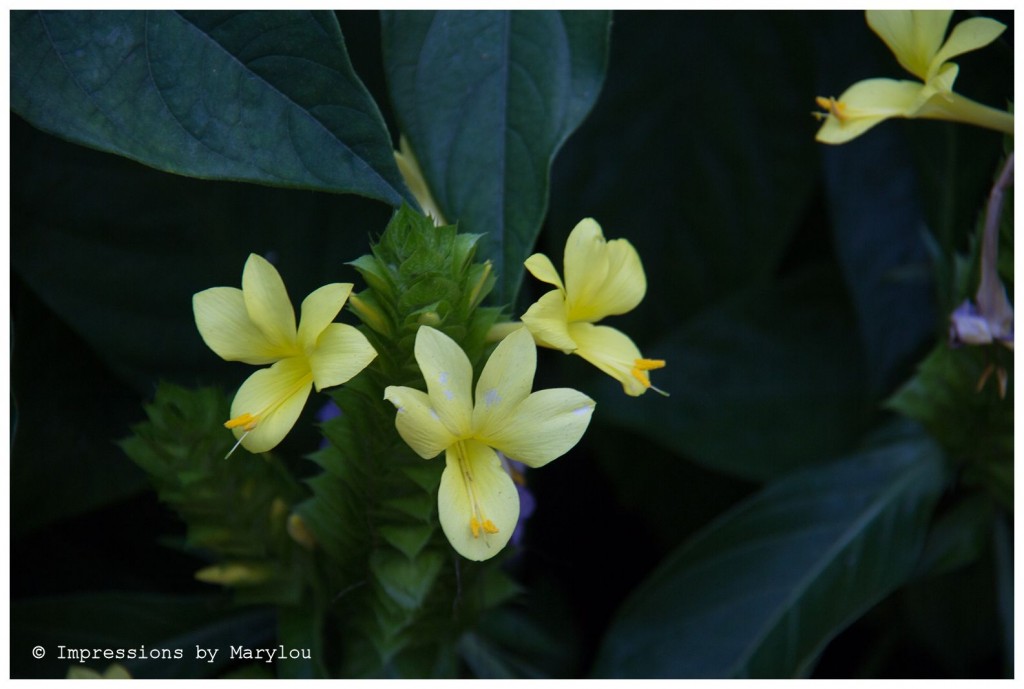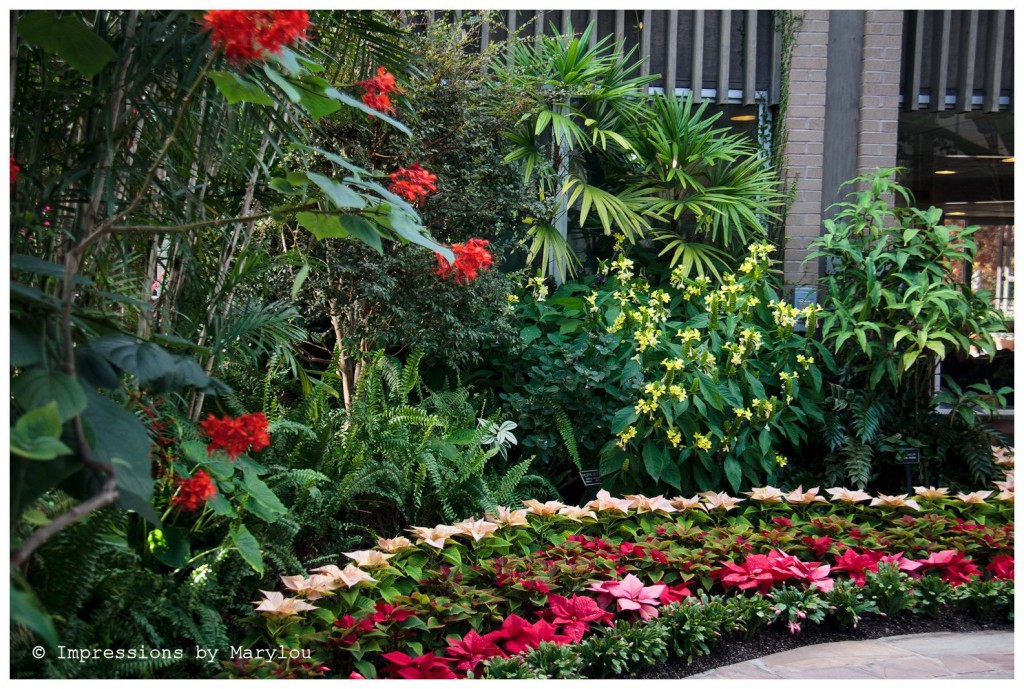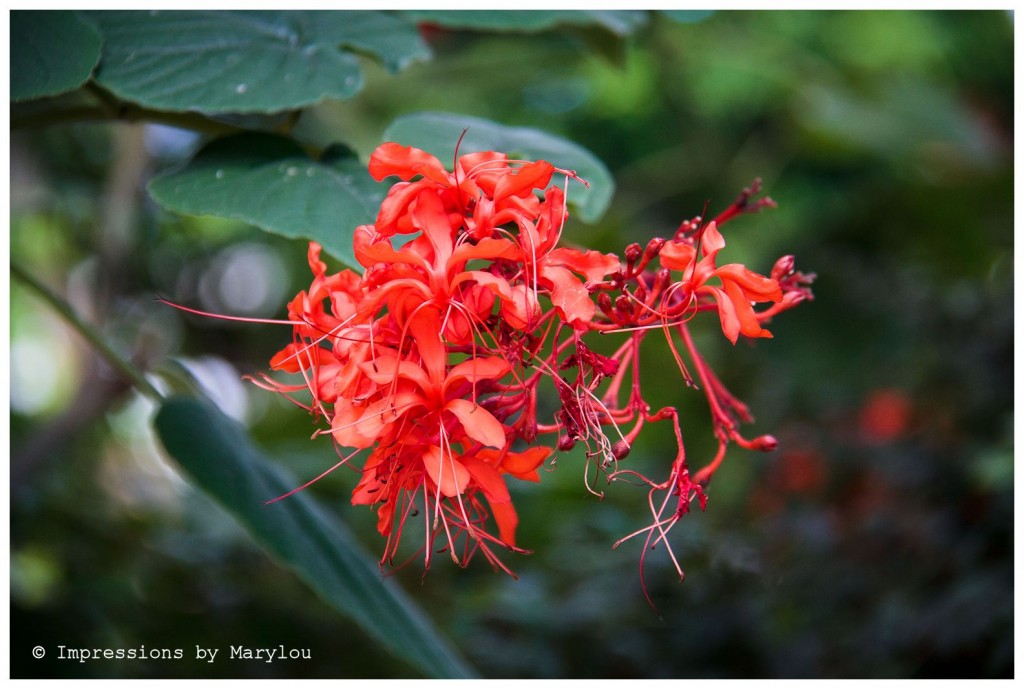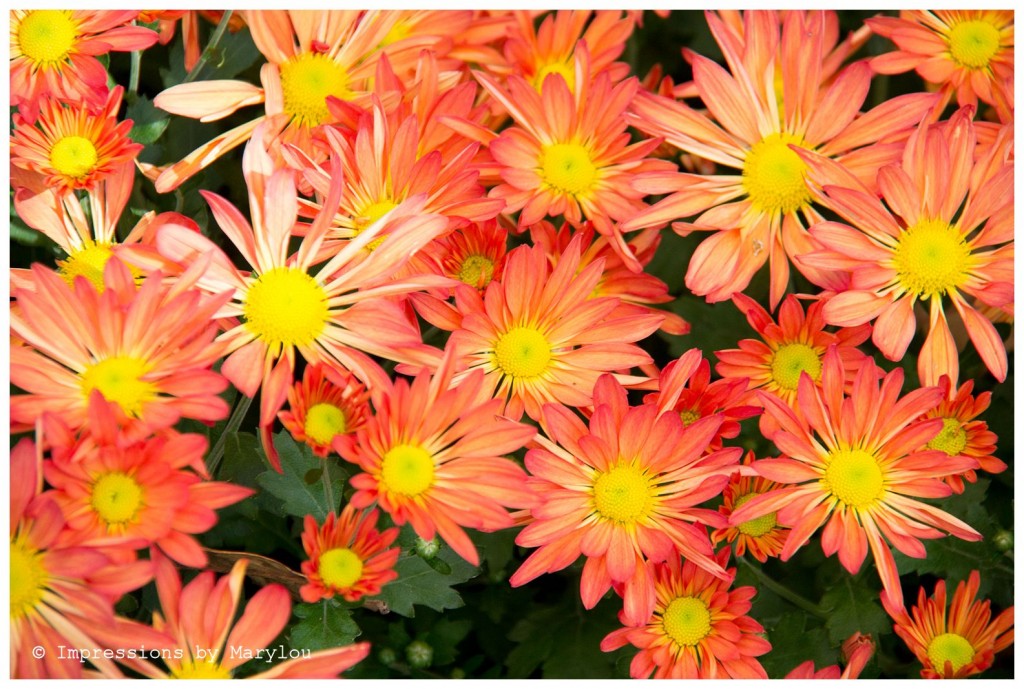 This is a Full Moon Maple and if I lived in the right growing zone, which I don't (boo-hoo), I would plant a couple of them. The leaves had varying shades of red, orange and yellow.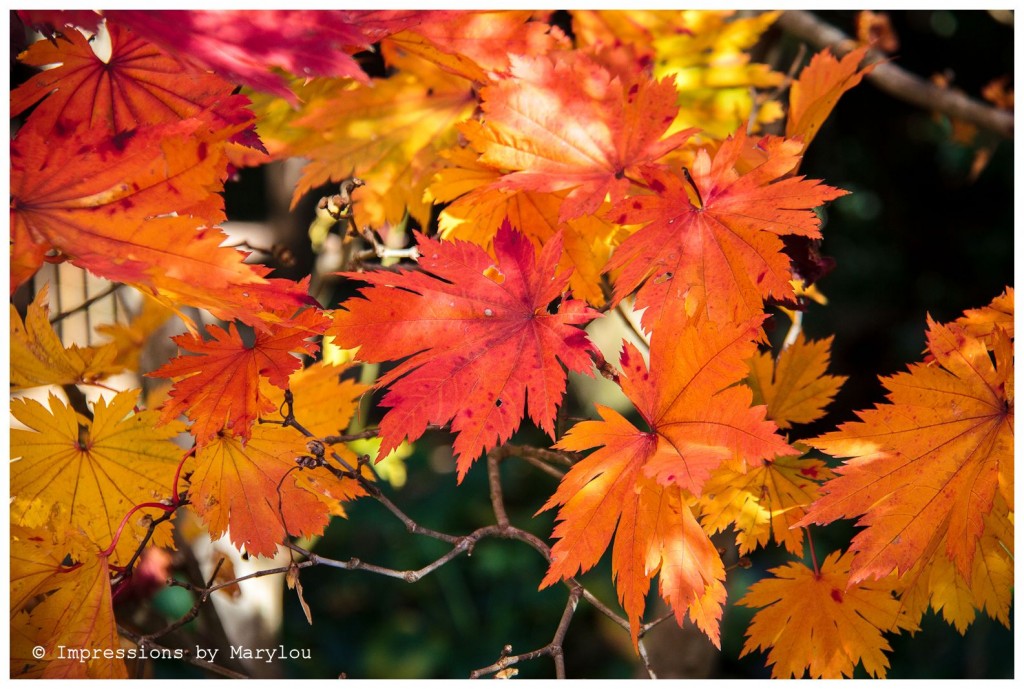 There is also a butterfly house. You can see cocoons, some nearly ready to hatch, some in the process of hatching, and freshly hatched butterflies waiting to be released into the very warm and humid atmosphere of the tropical butterfly house.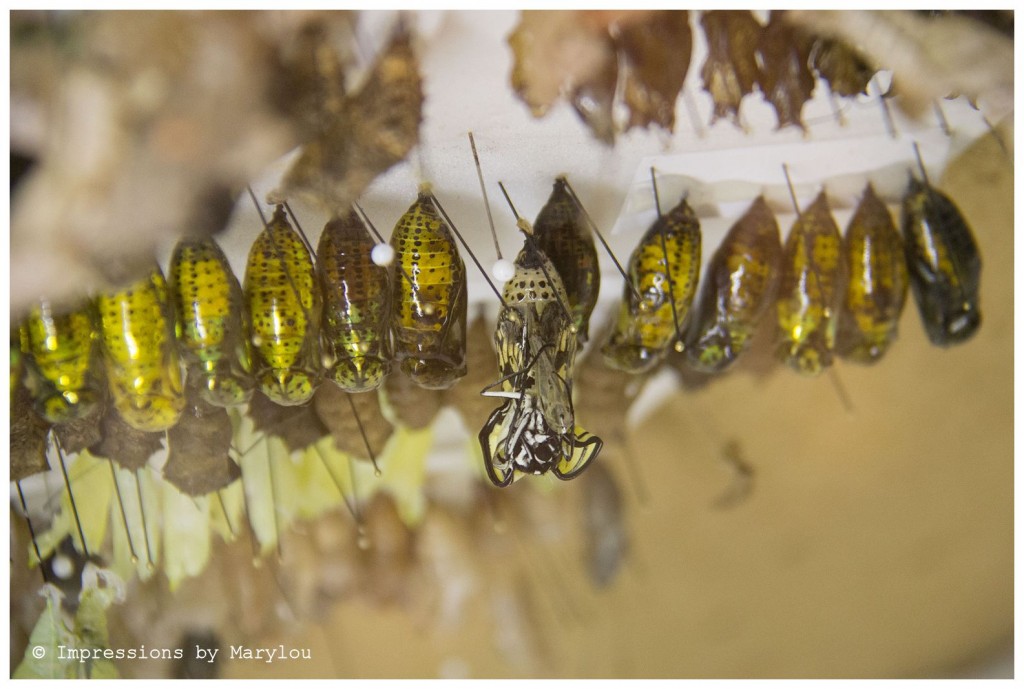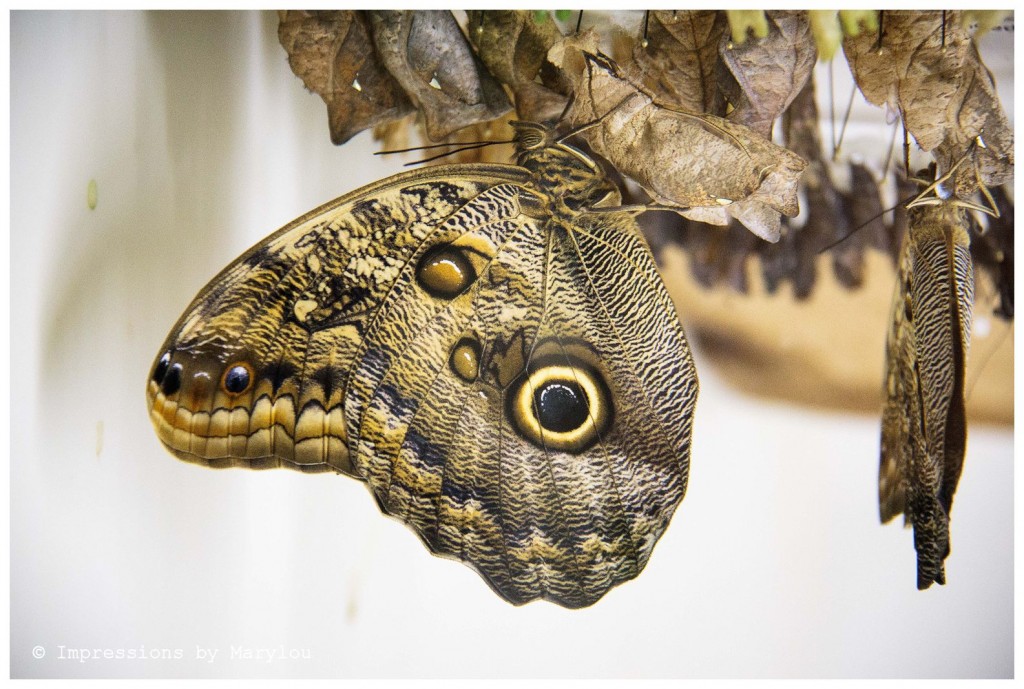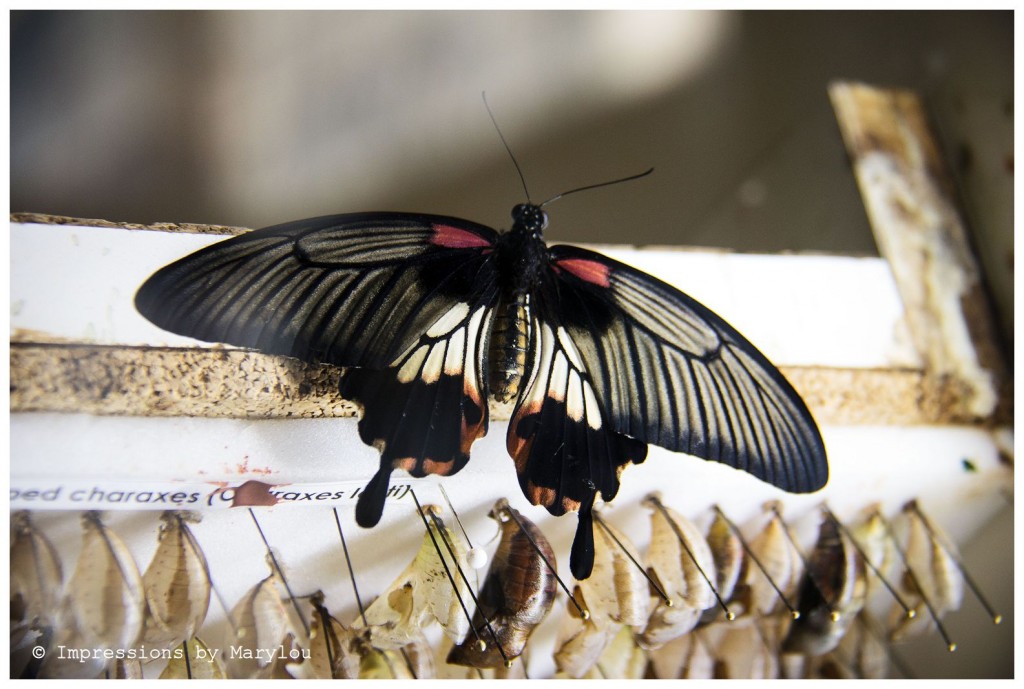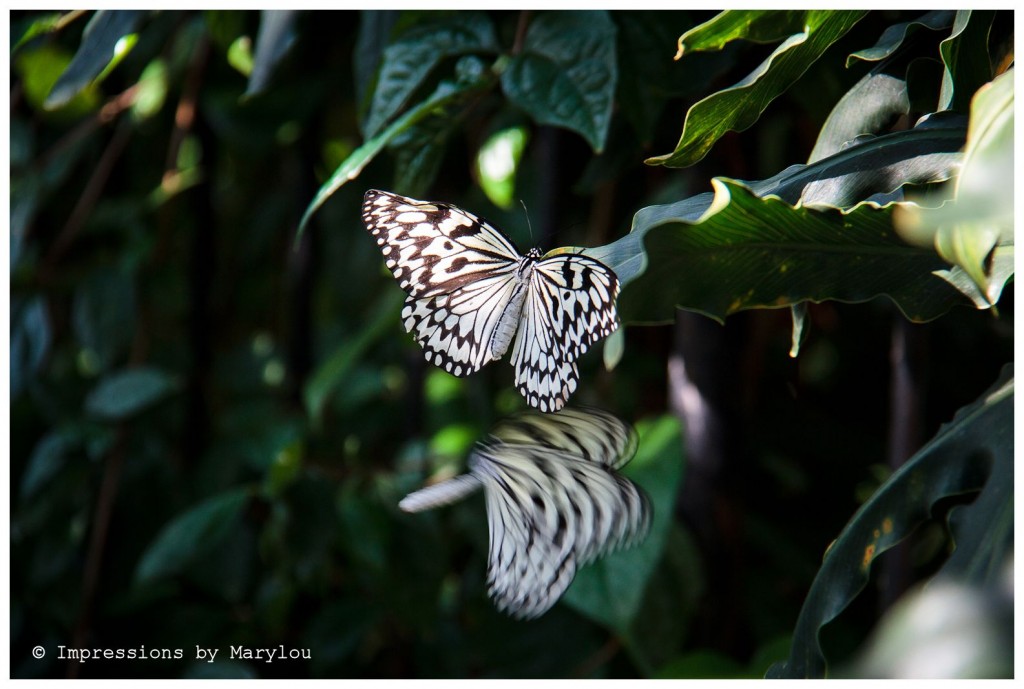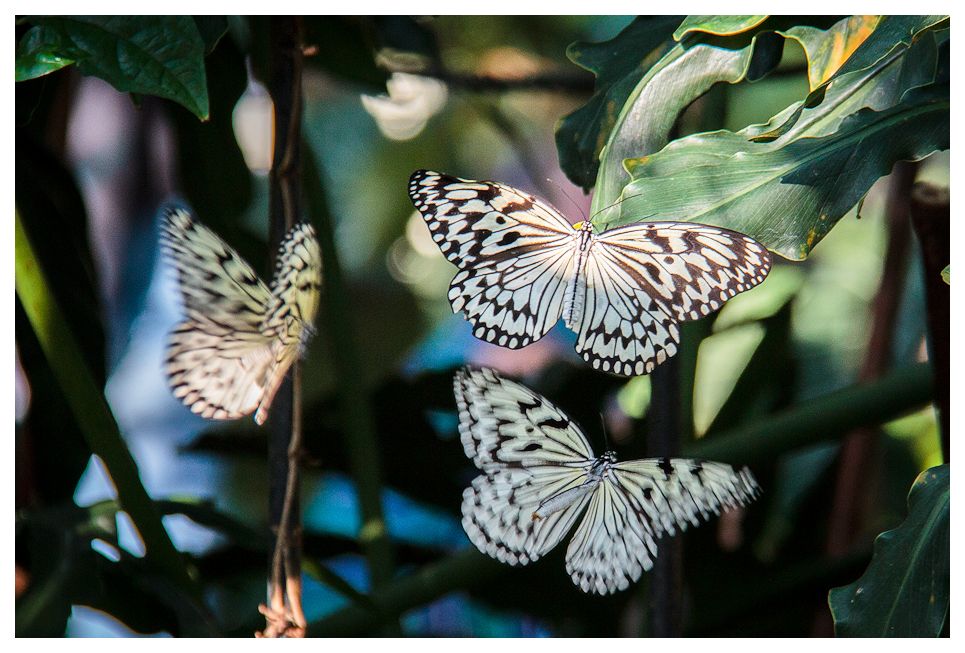 One more pretty fall scene from up the road from my sisters' house.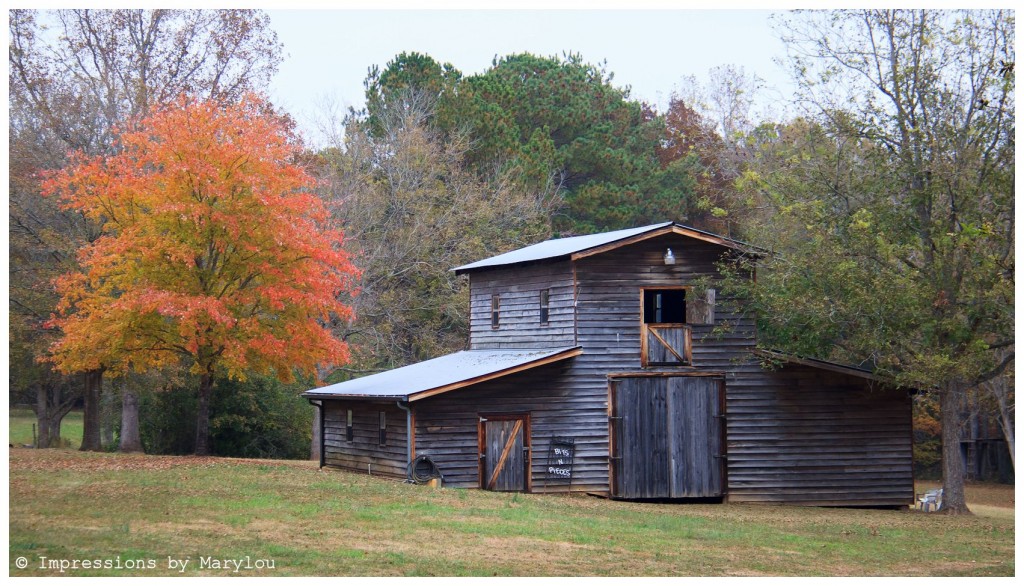 I didn't take any pictures of the delicious food we had all weekend! We ate at a southern home-cooking restaurant at the edge of the park on Saturday and they had the cheesiest mac and cheese ever!!!! Way delicious!! Sunday night my sister made a Laosian noodle soup that my stomach is still begging for!
Happy Fall, Y'all! Well, I guess it's more like winter. Tonight the temps are dipping into the 20s here in south Georgia. Brrr.