Last summer I had the privilege of making a quick trip to Lancaster County, Pennsylvania for a wedding. I always love visiting this area, especially since it usually includes spending time with cousin Gina and her family! Although I was only there for about 36 hours, we got a lot of fun things packed in. After shopping on Saturday, Gina asked if there was anything else I wanted to do. I said that driving through the countryside and getting some pictures of would be great fun for me. She is surrounded by farming country, living on a dairy farm where her husband grew up, so she knew where to take me. We tried to be as discreet as possible, knowing the Amish would prefer to not have their pictures taken.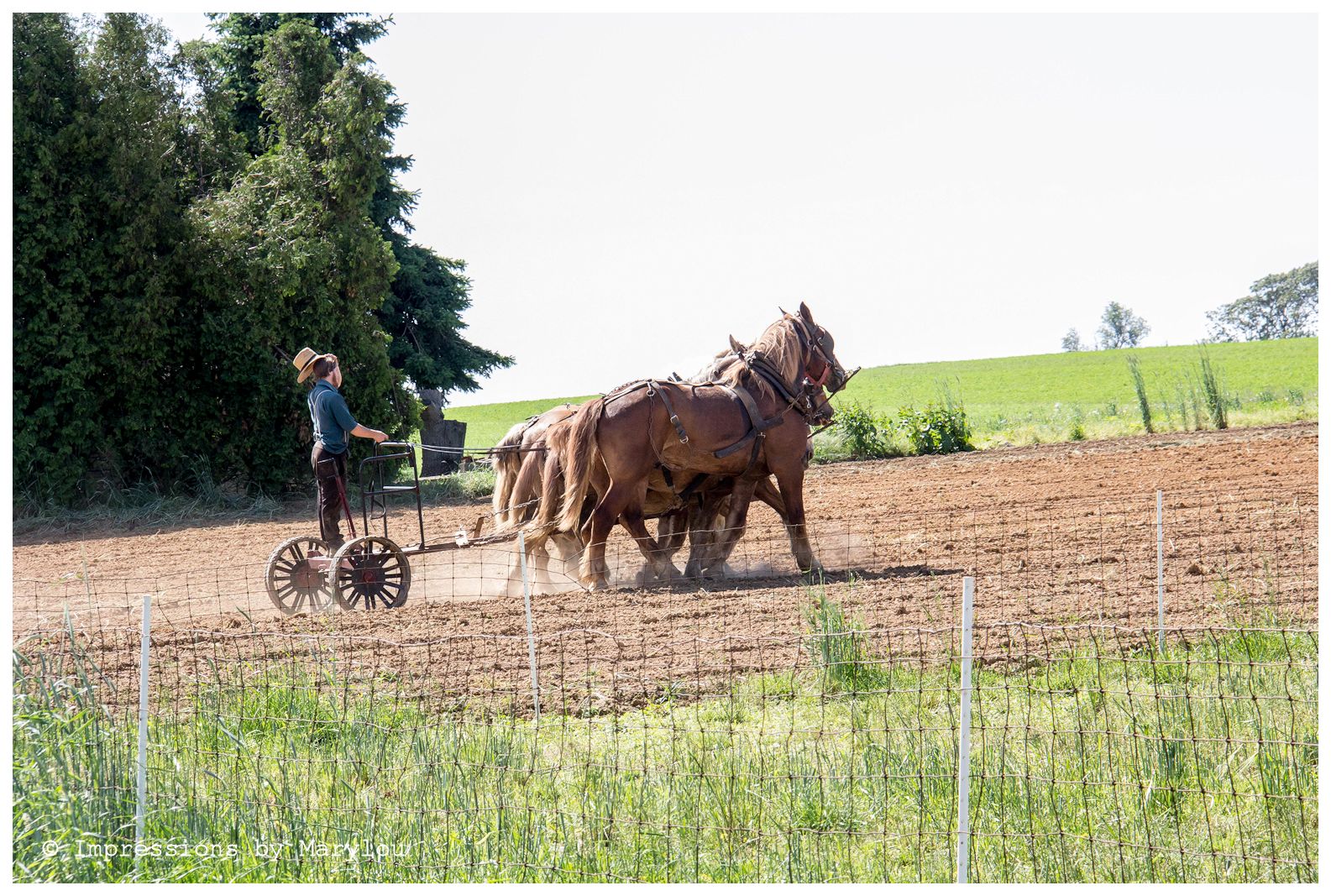 Since it was the beginning of June, there was still some planting going on.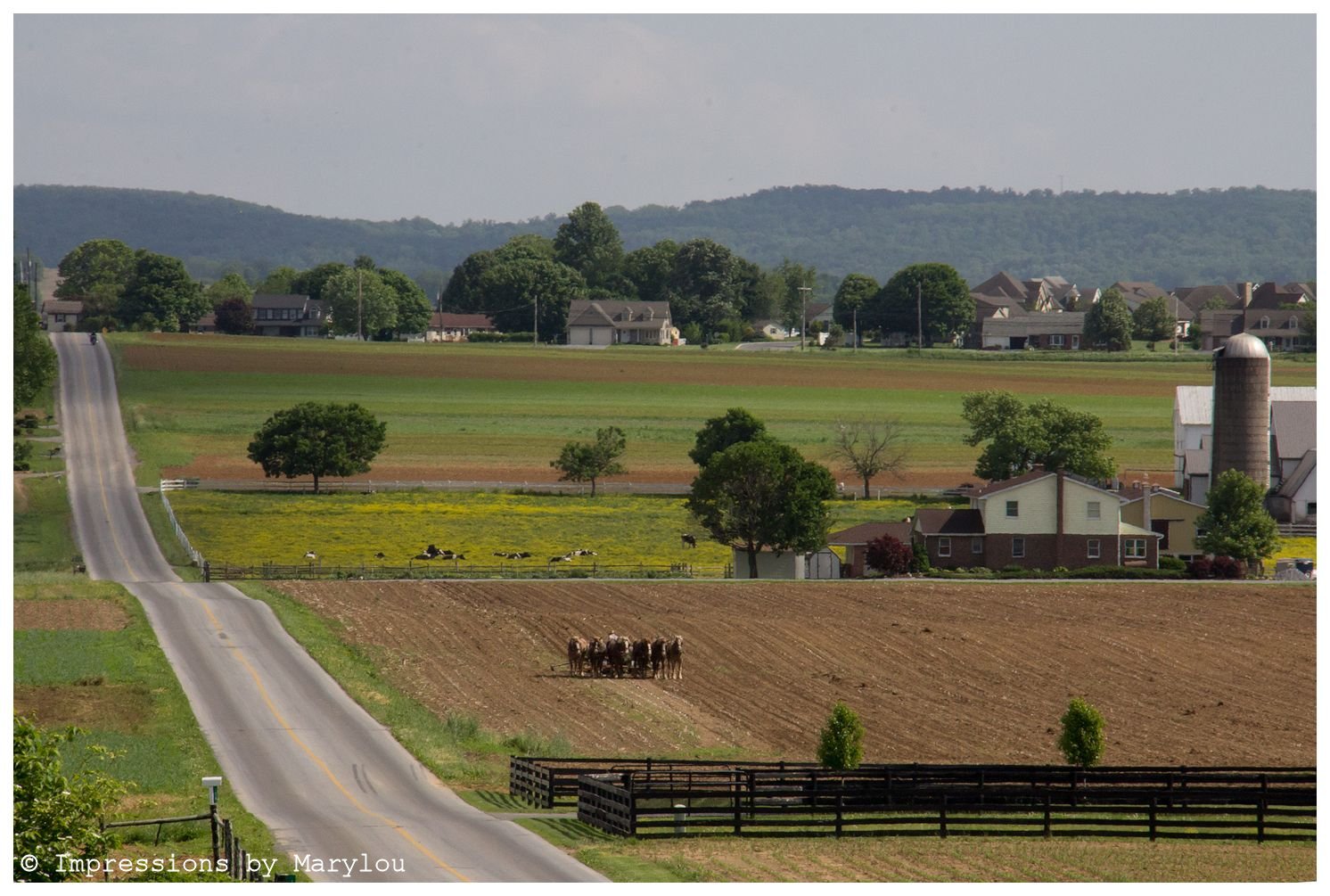 And lots of farmers were out working on this Saturday afternoon.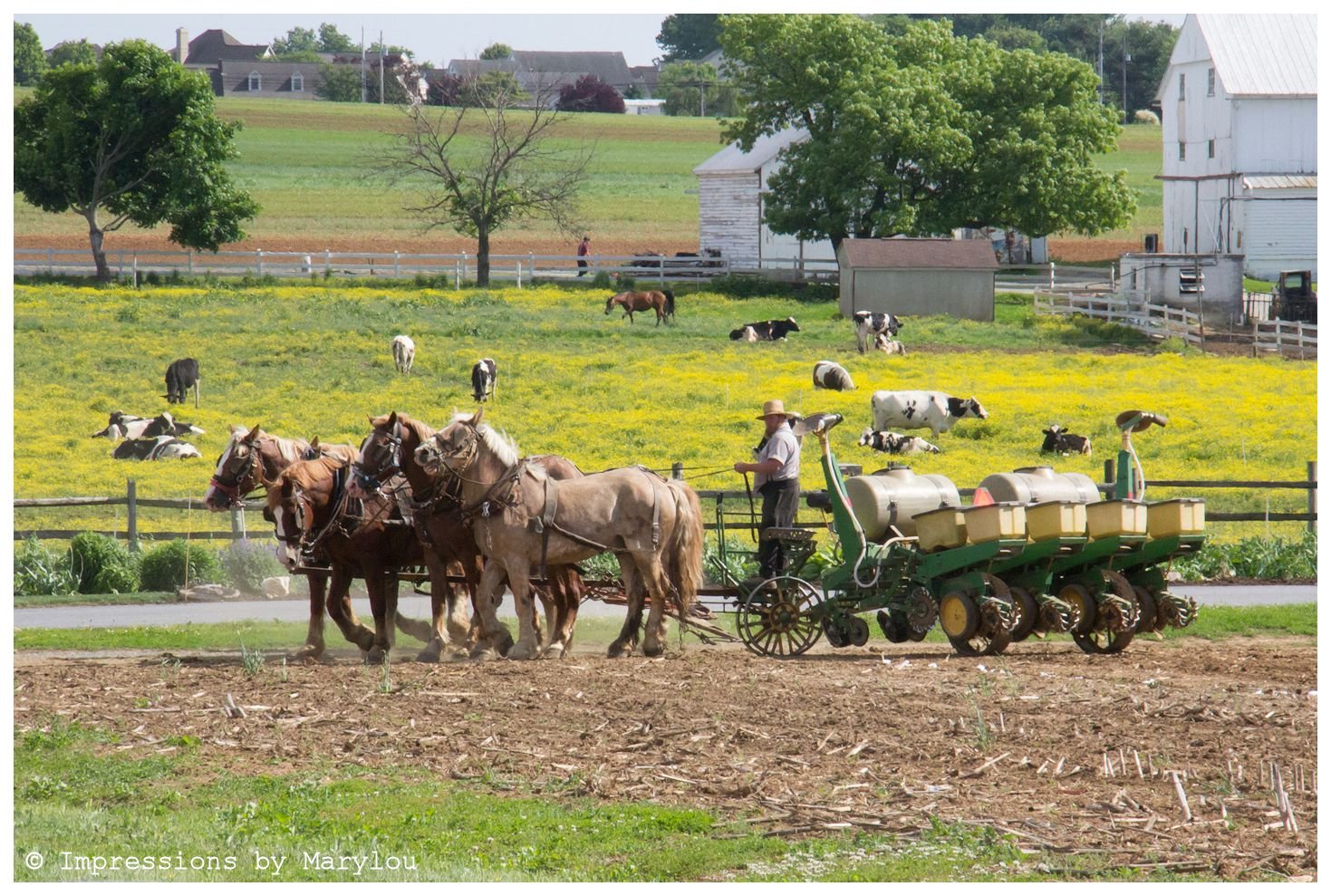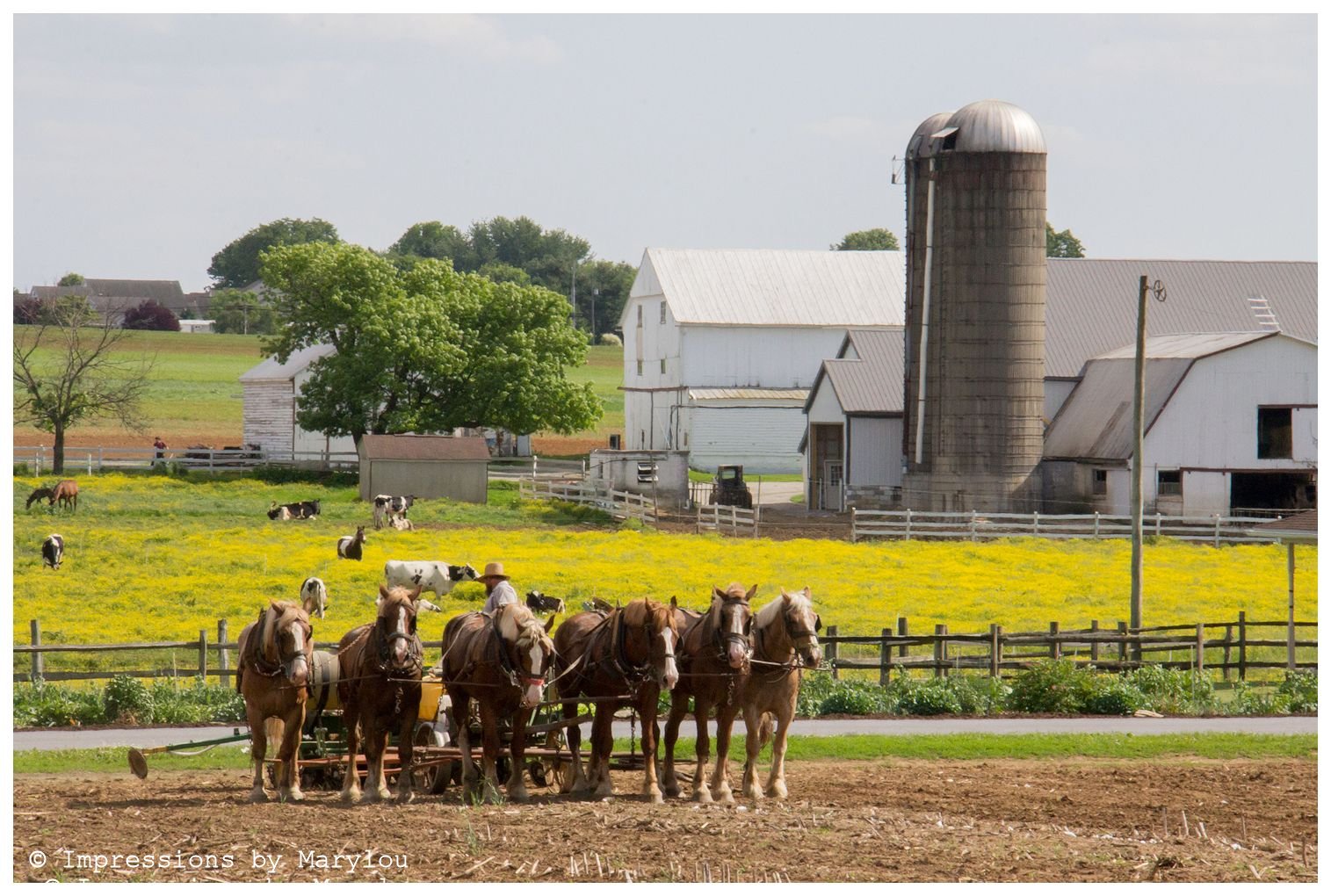 They are headed to the fields with tobacco for transplanting.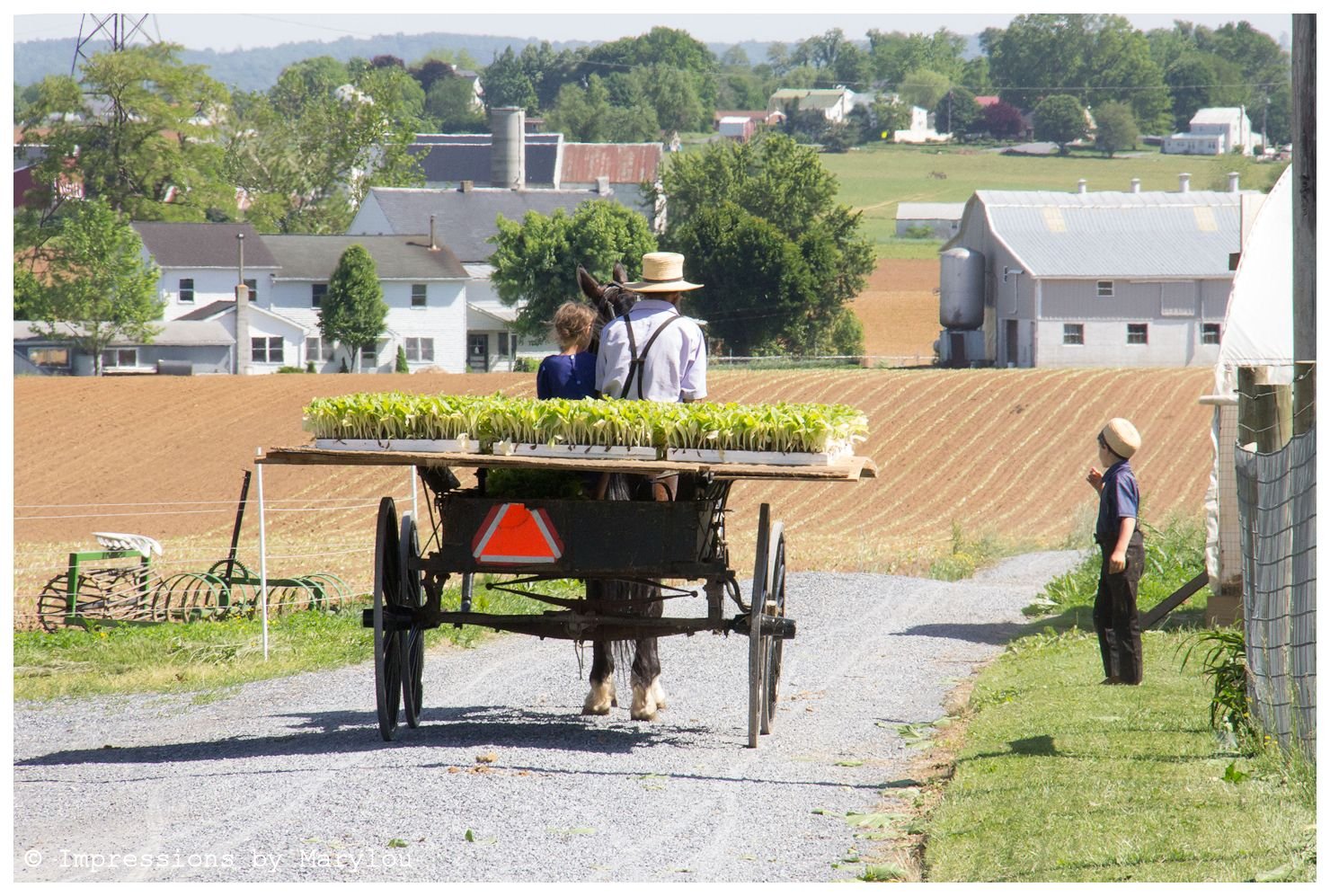 When I was about 13, my family did some truck crops and I got in on transplanting cabbage.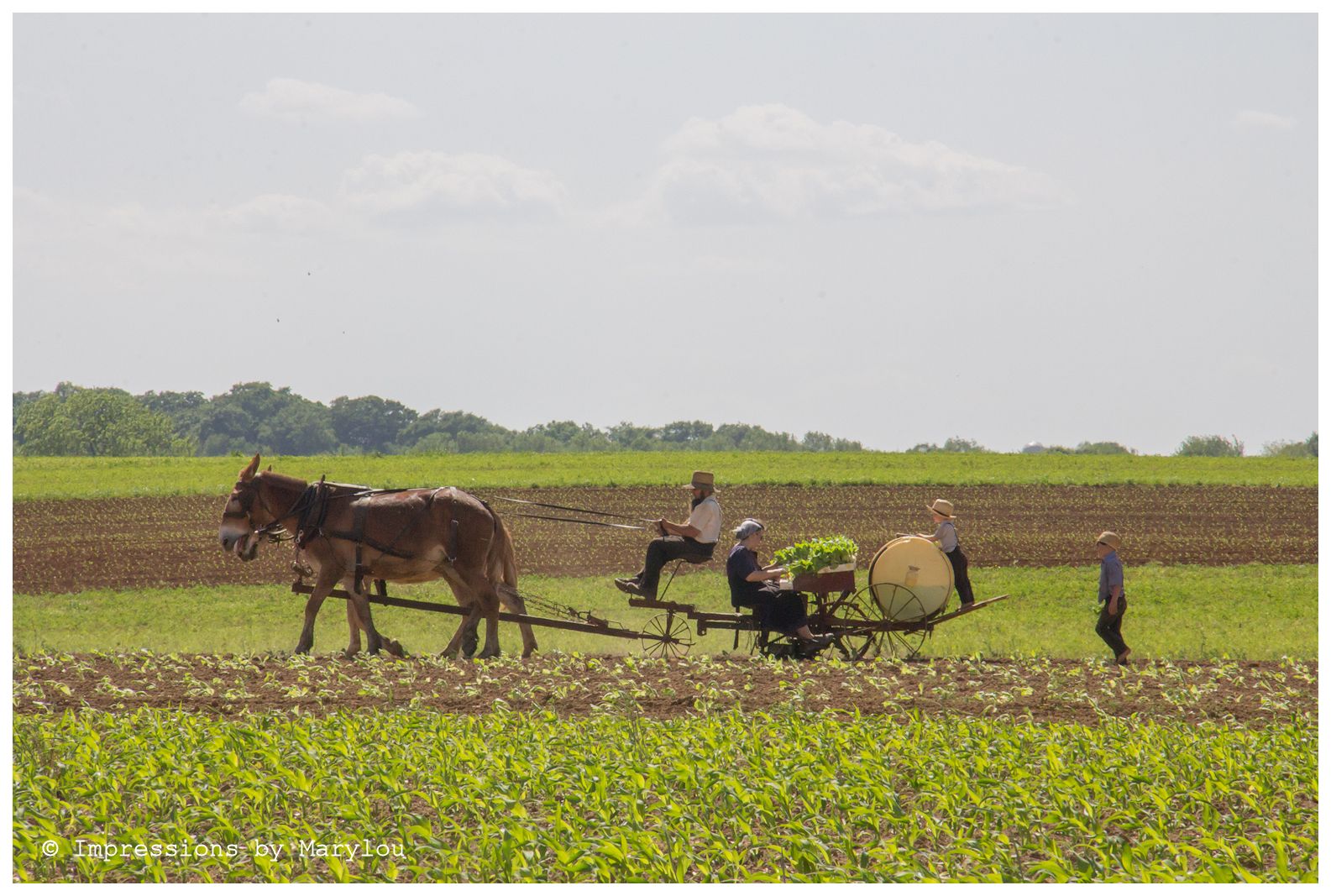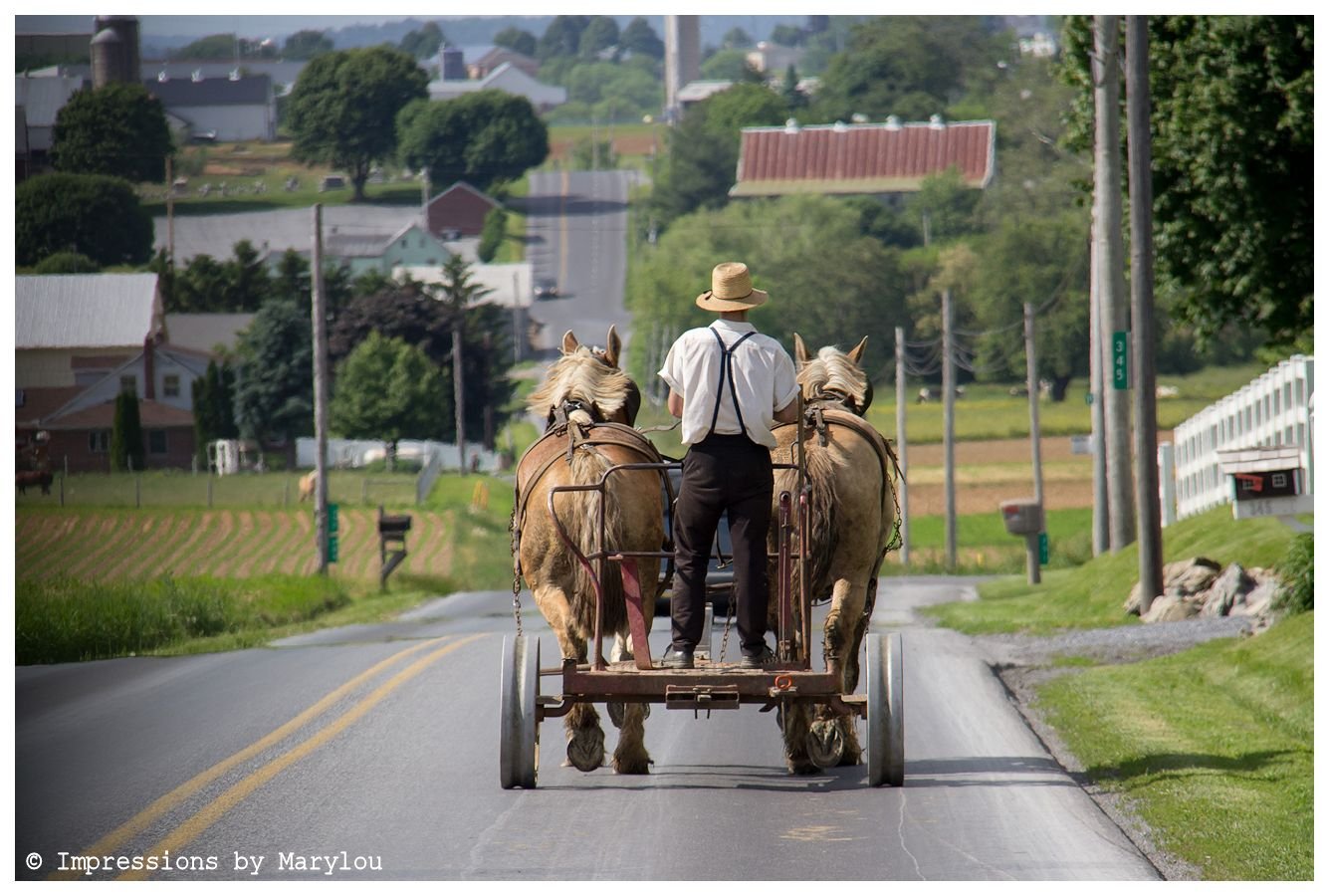 Now that's a basket of eggs! (Yes, I do have a keen sense of the obvious! 🙂 )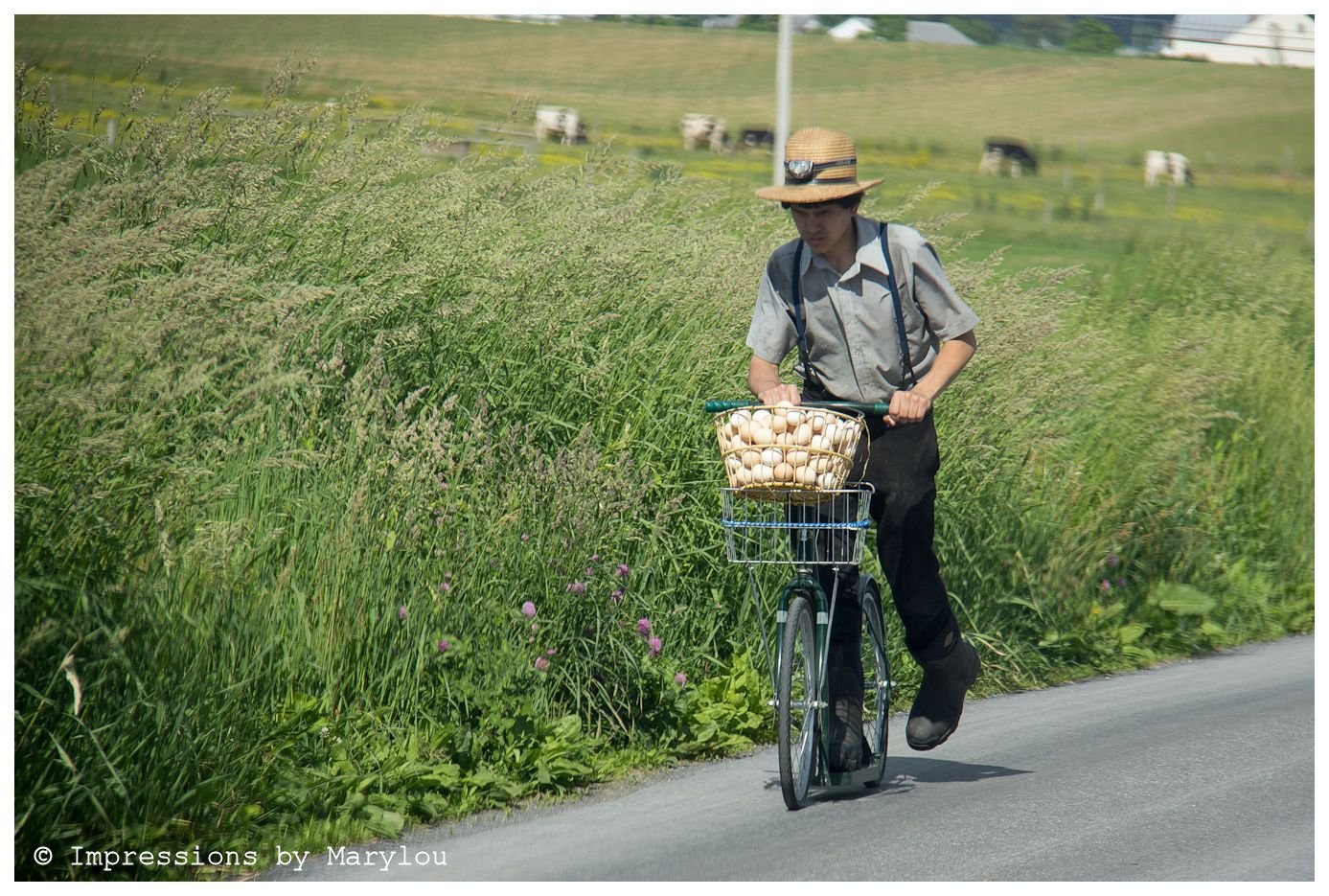 Not to be missed are the flowers.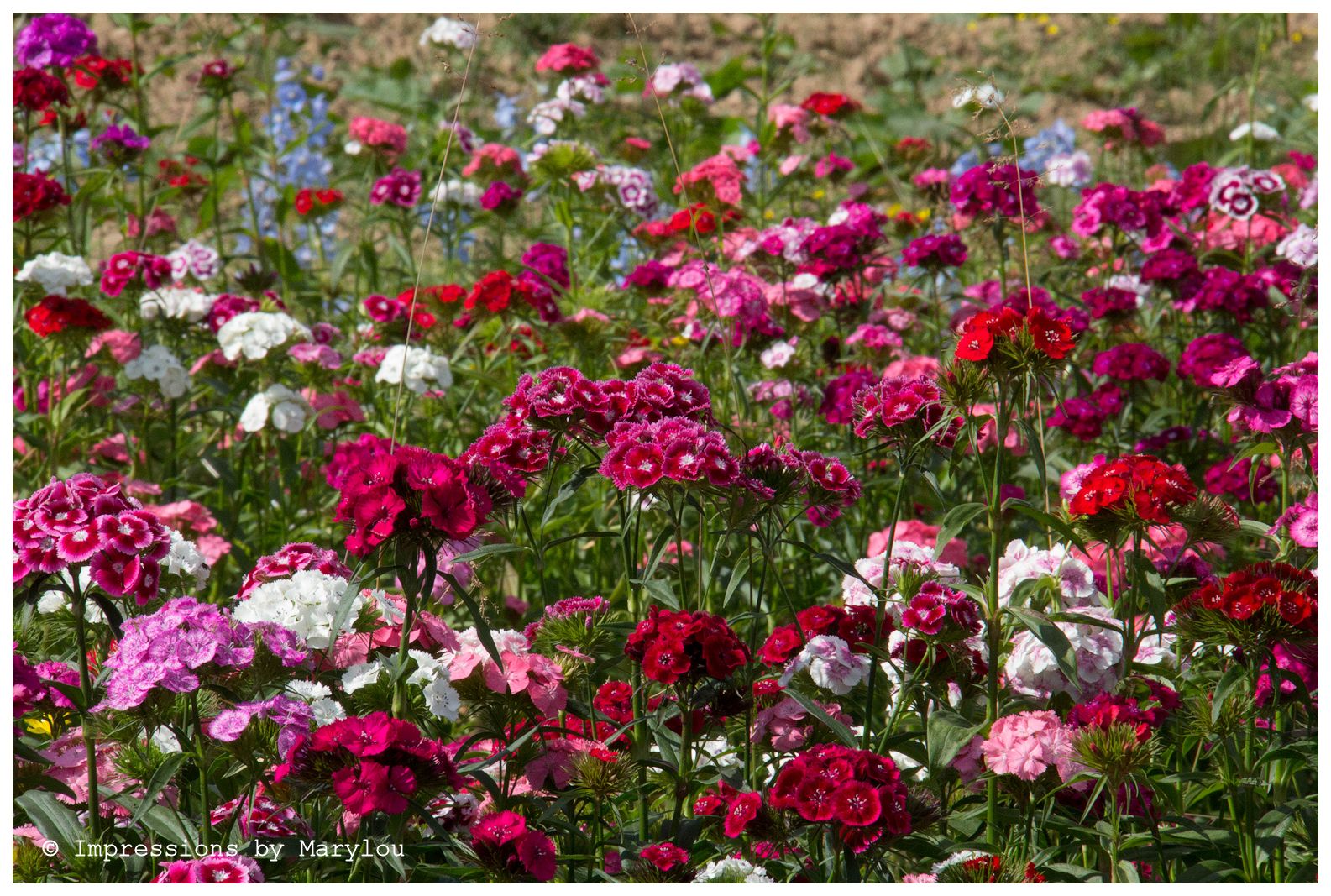 And in particular, peonies. Sigh.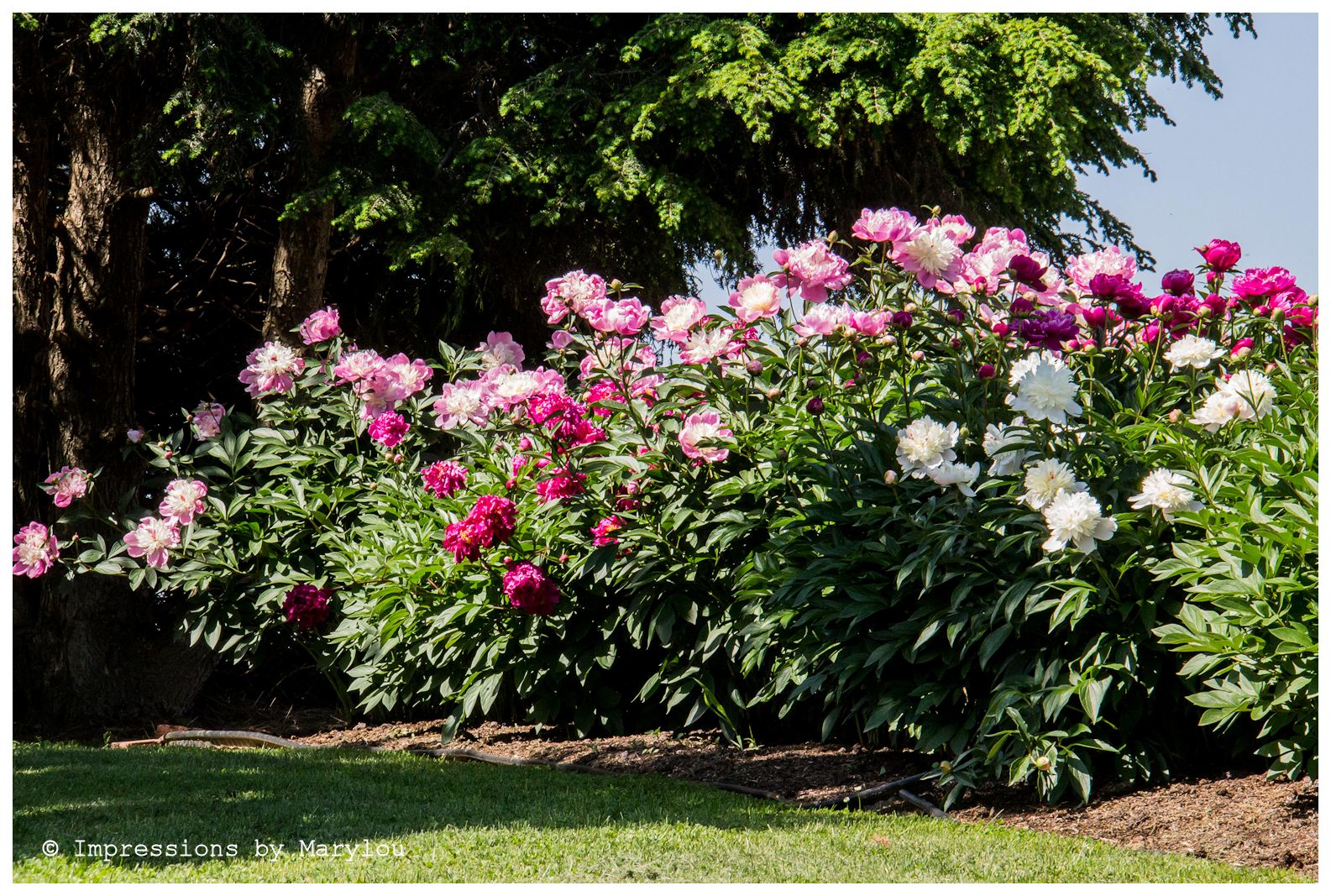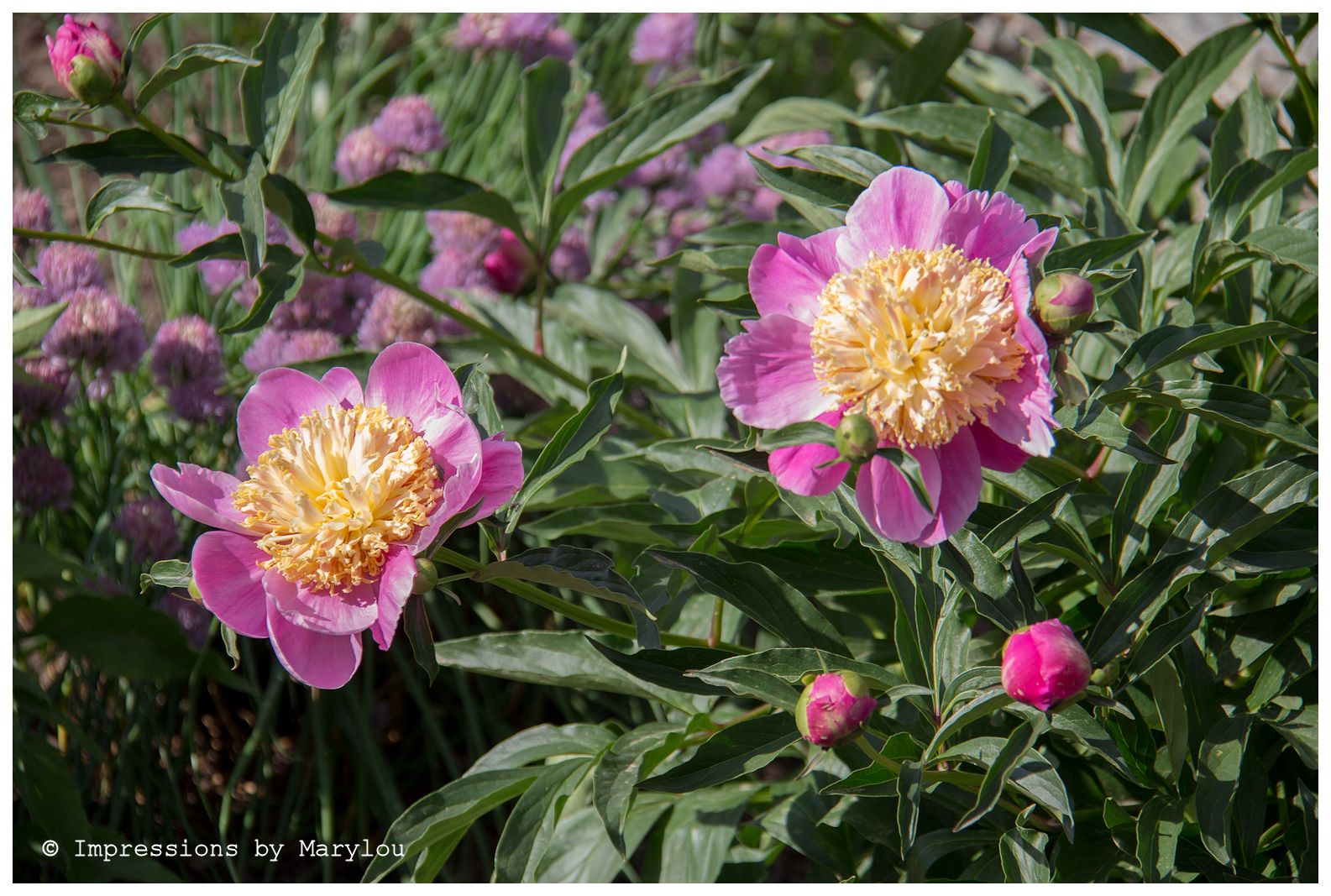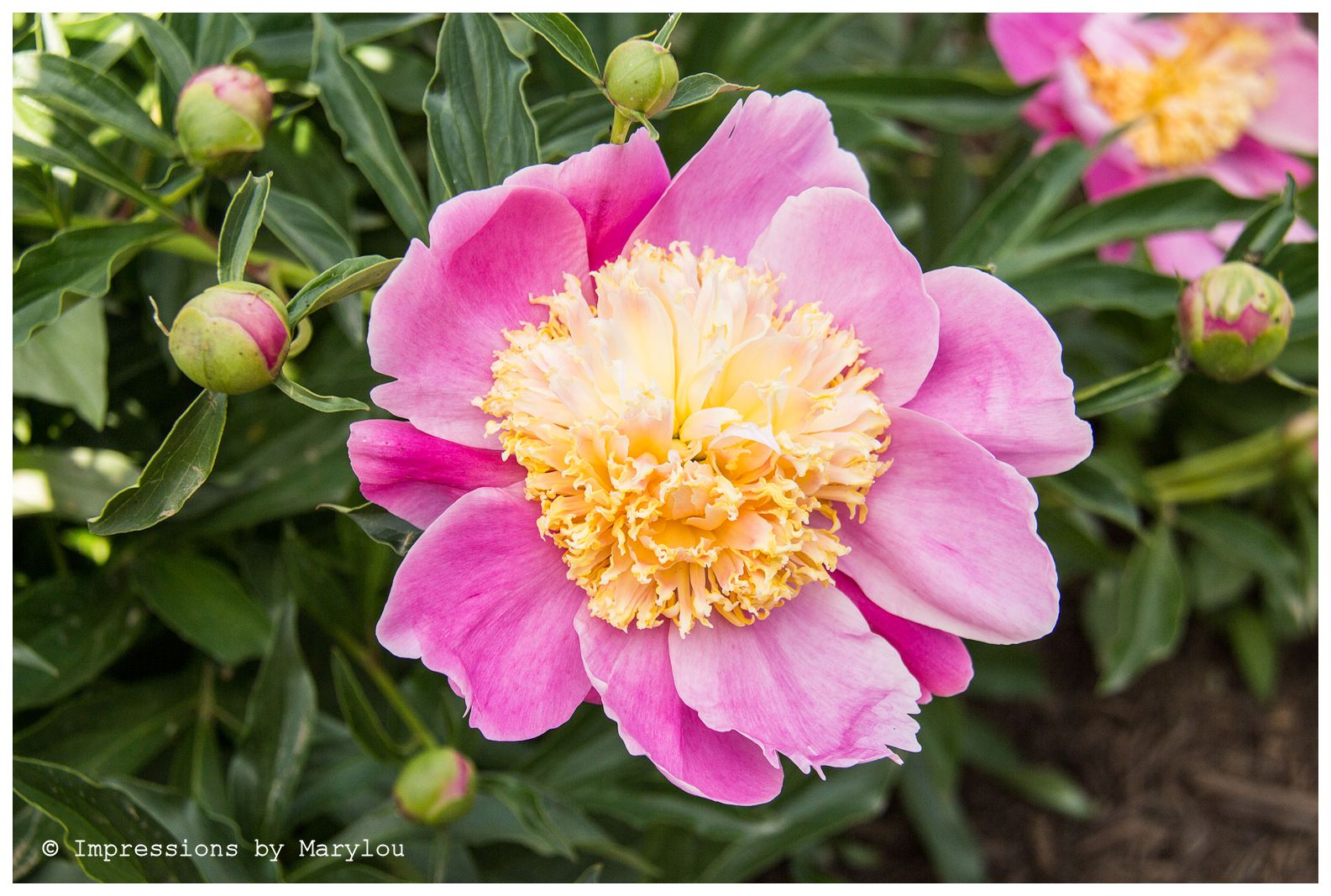 One of Gina's friends graciously offered that I could come pick a bouquet to take home with me but we ended up leaving the area sooner than anticipated and I wasn't able to take her up on her offer.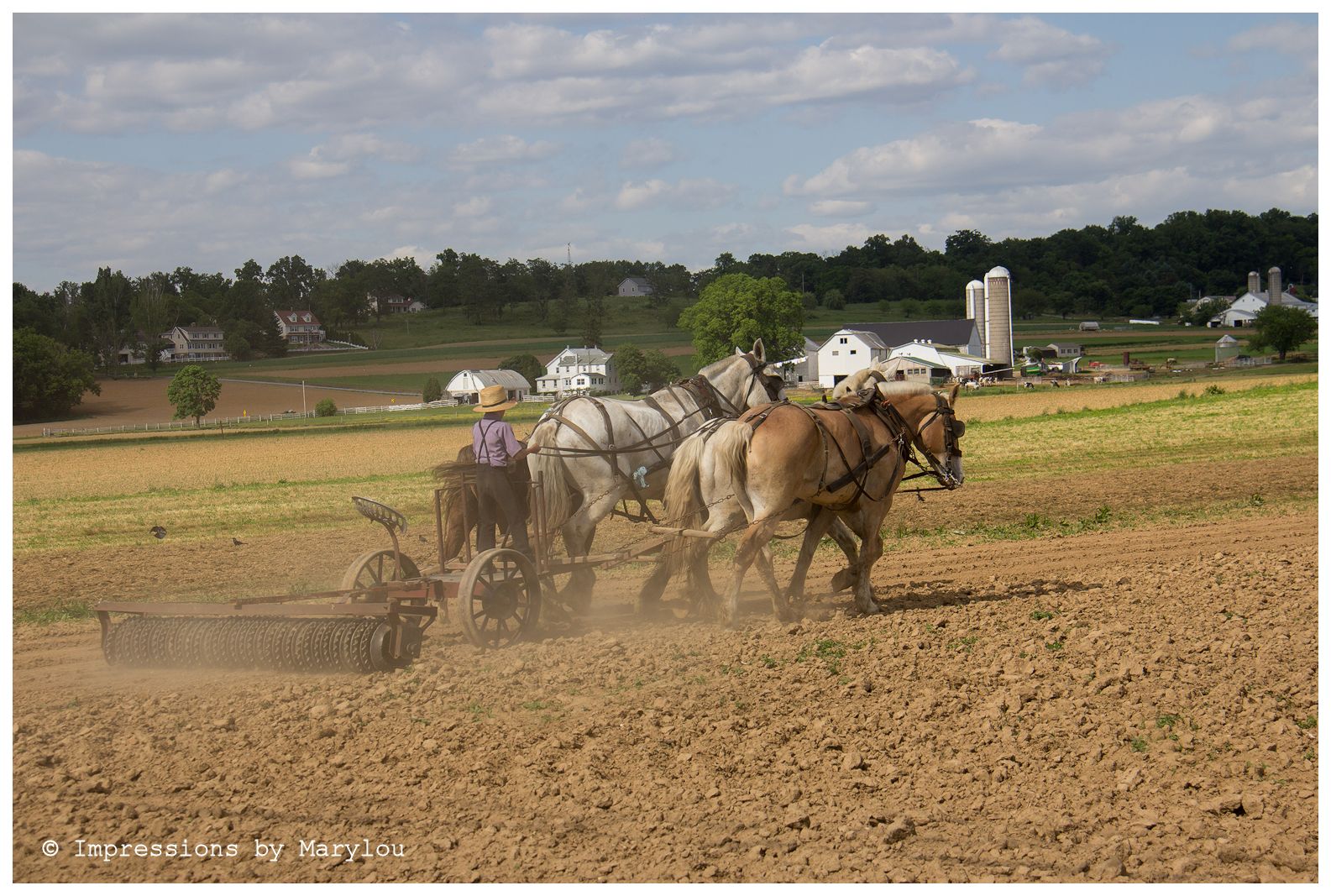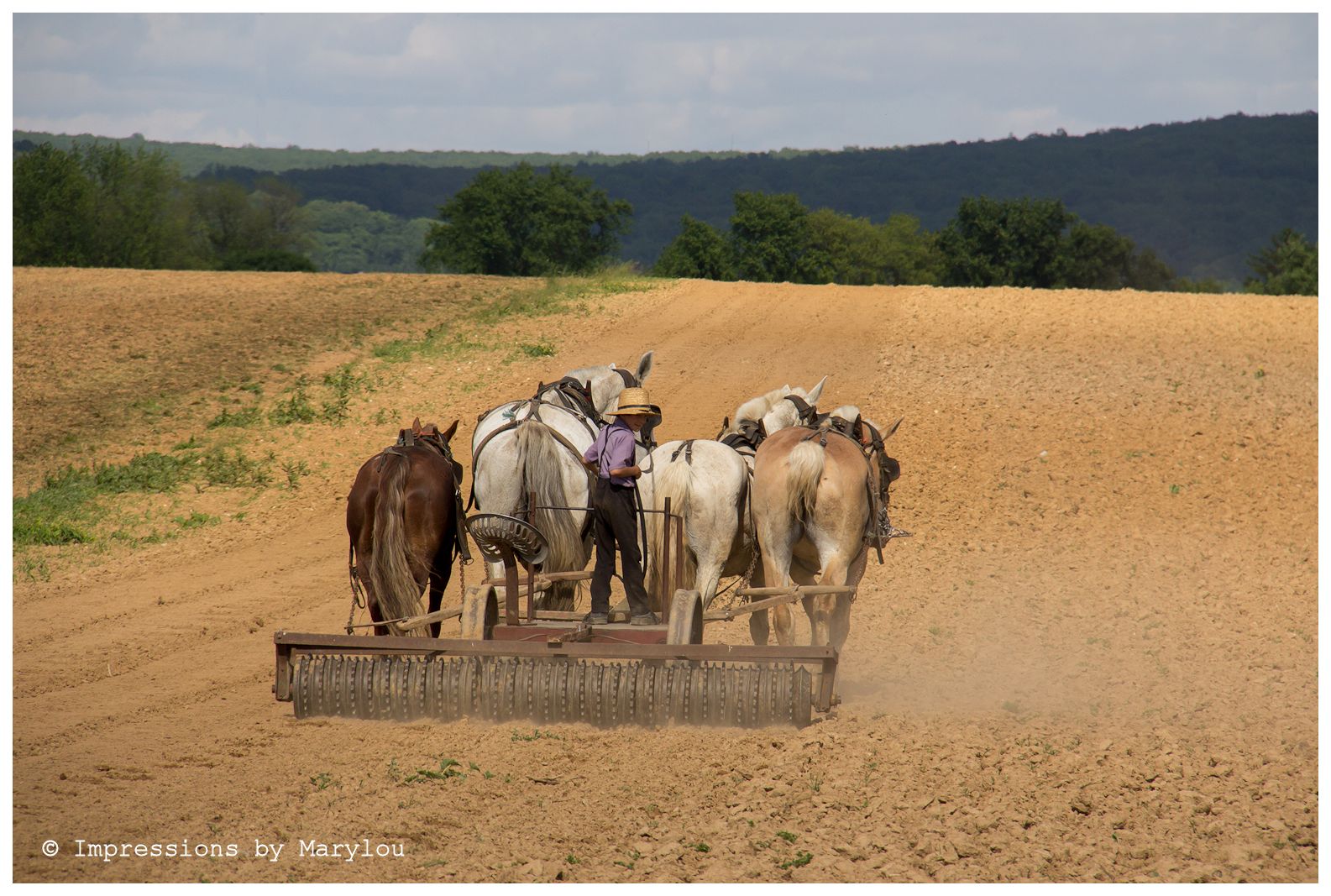 We stopped in at an Amish school which was already closed for the summer.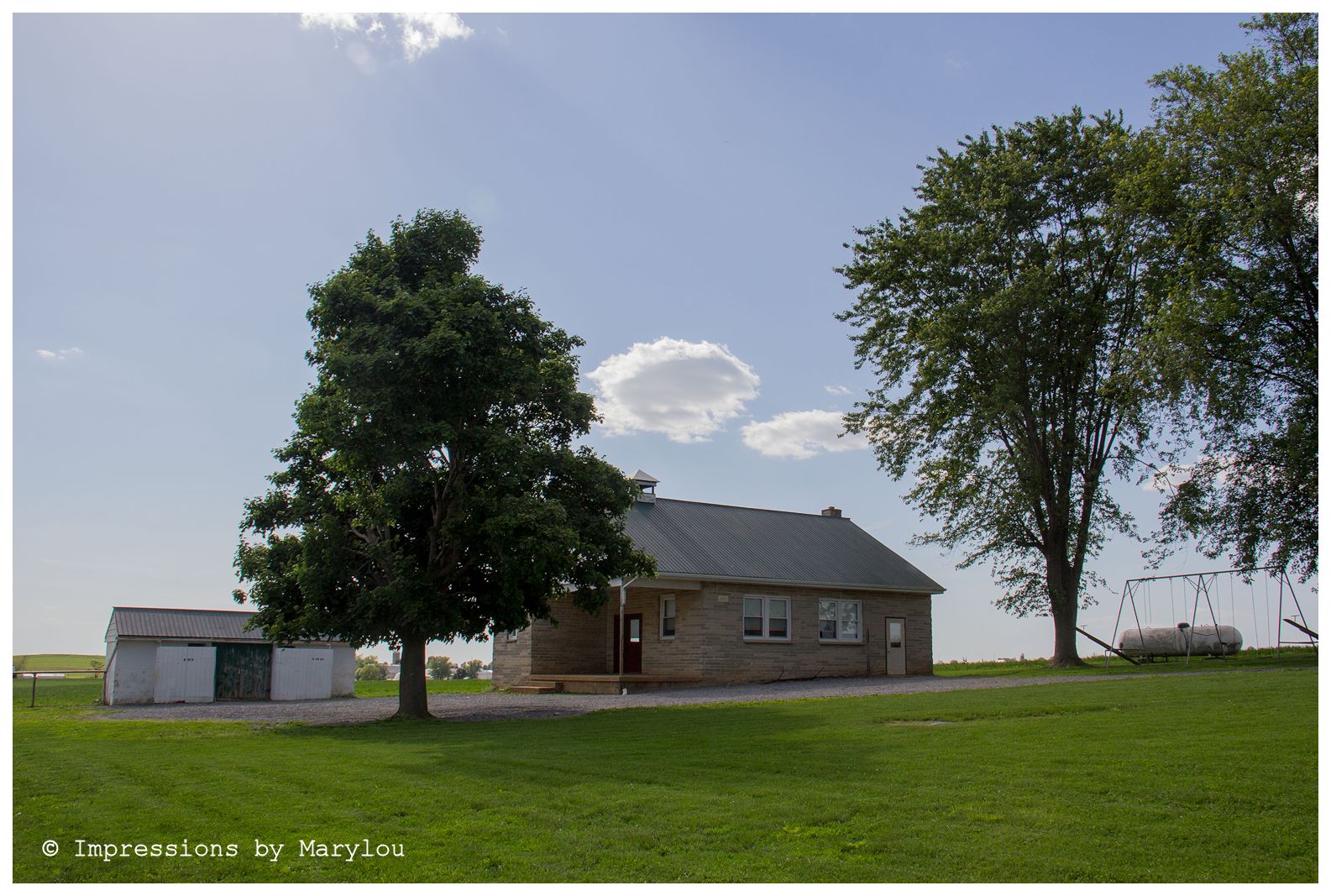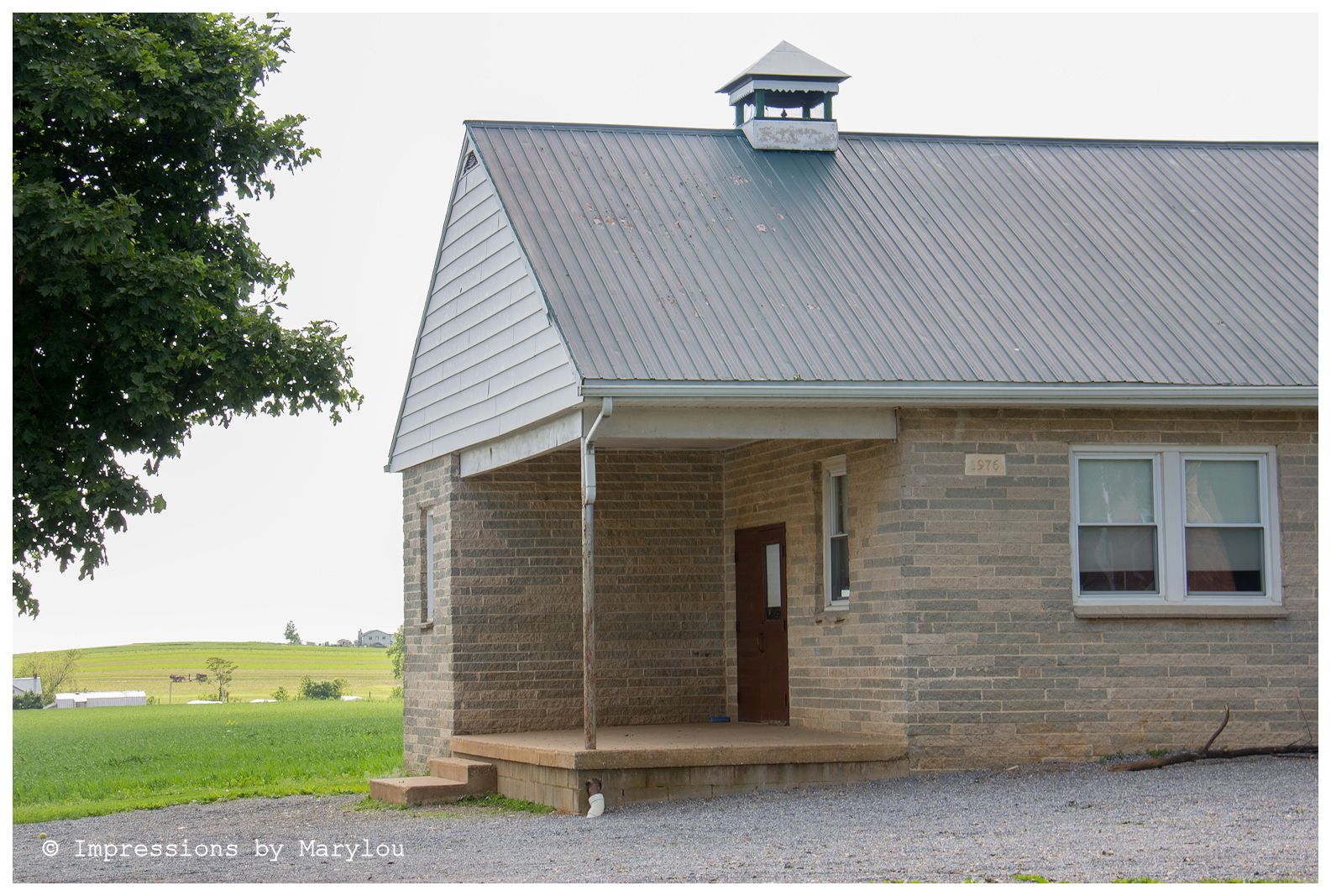 It was locked but we could peek in the windows.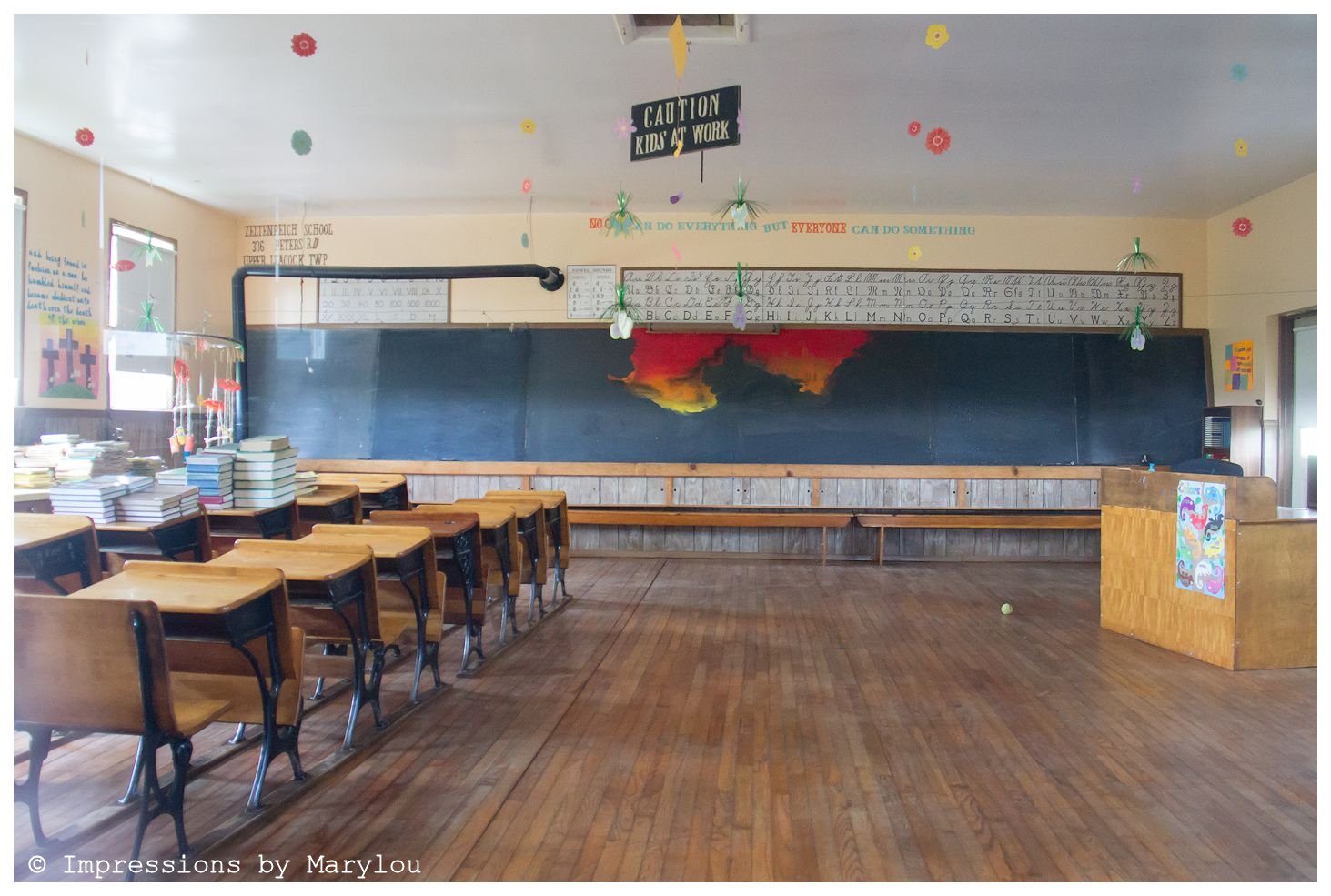 Those all-important rooms out the back.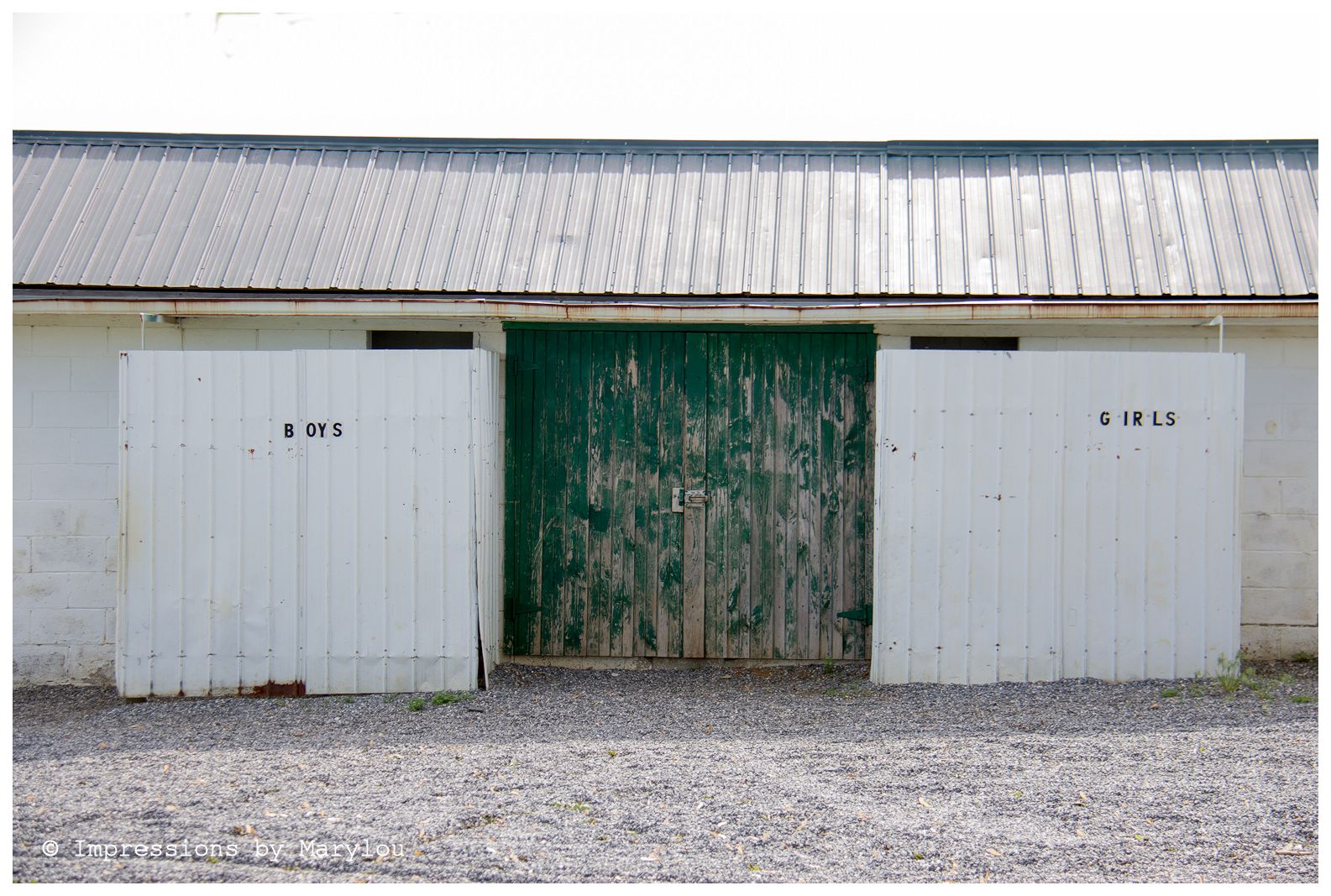 The abandoned-for-the-summer playground.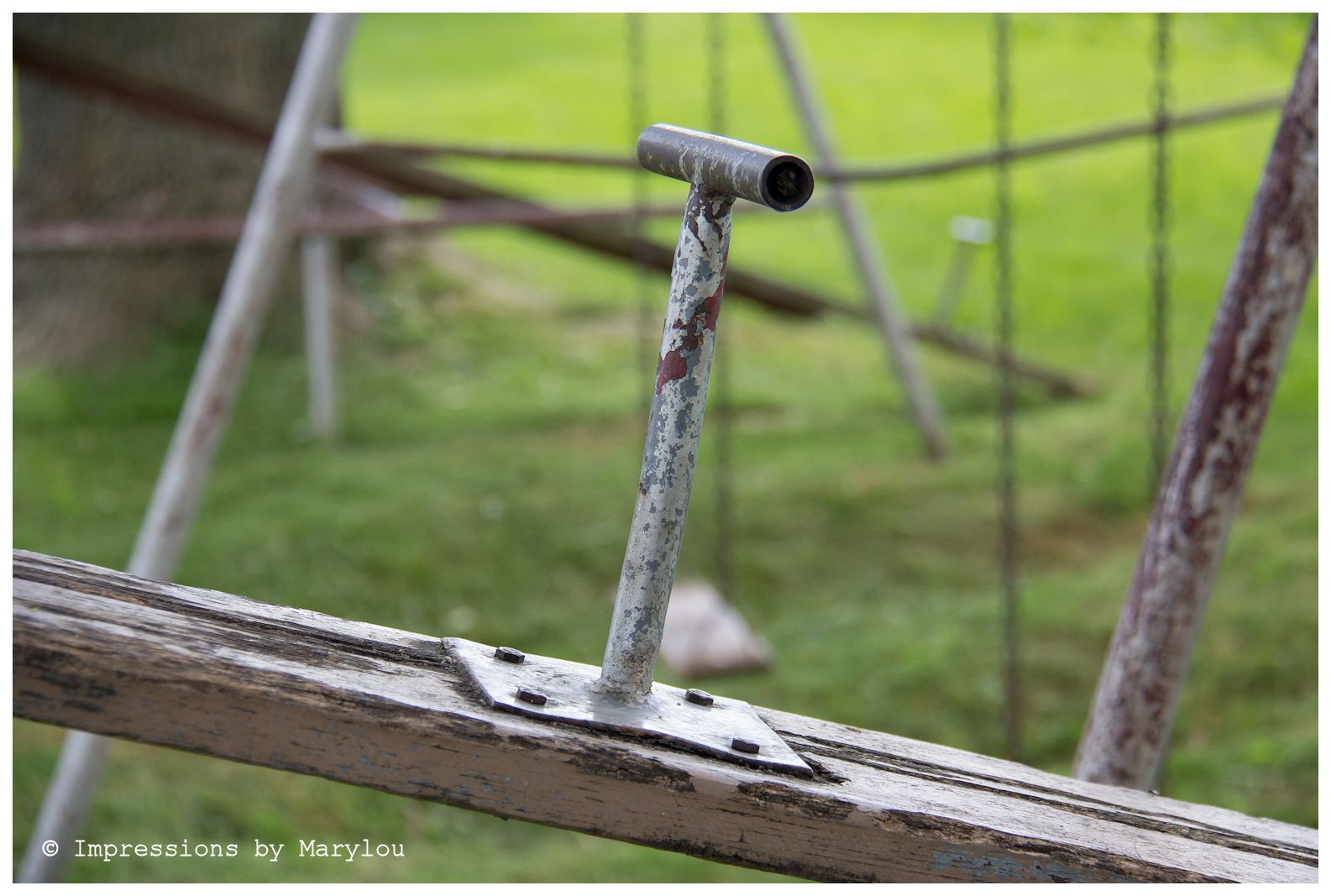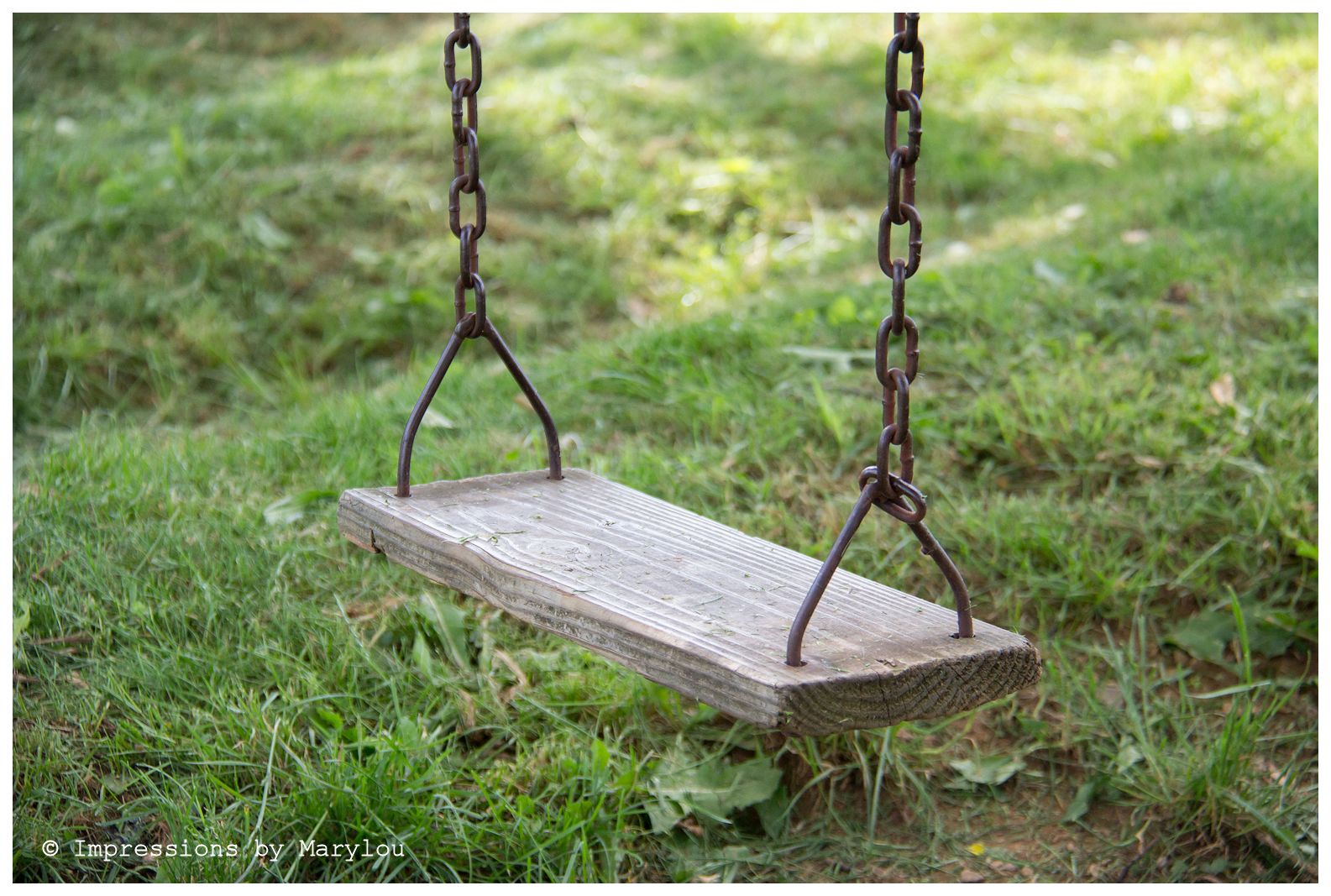 More transplanting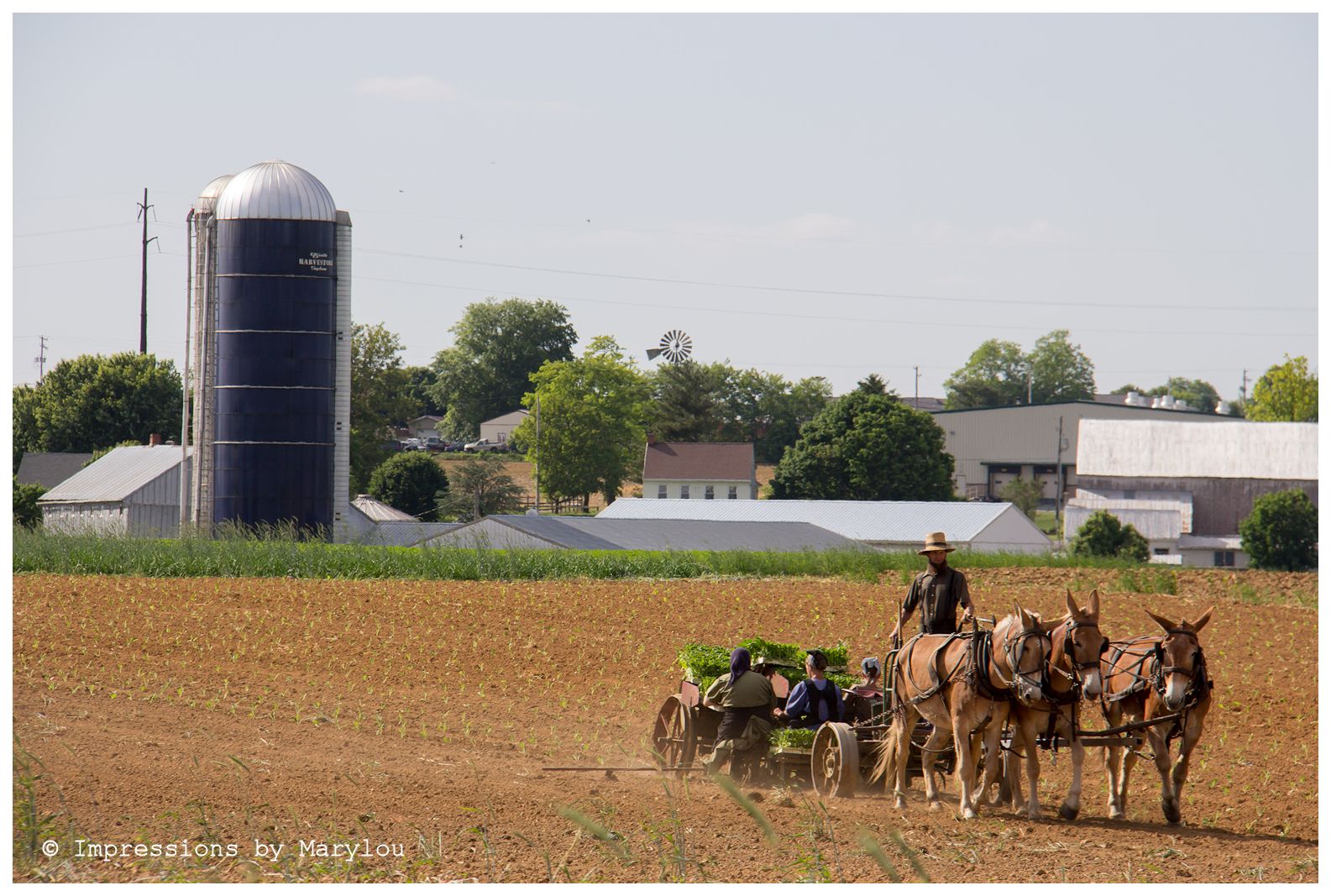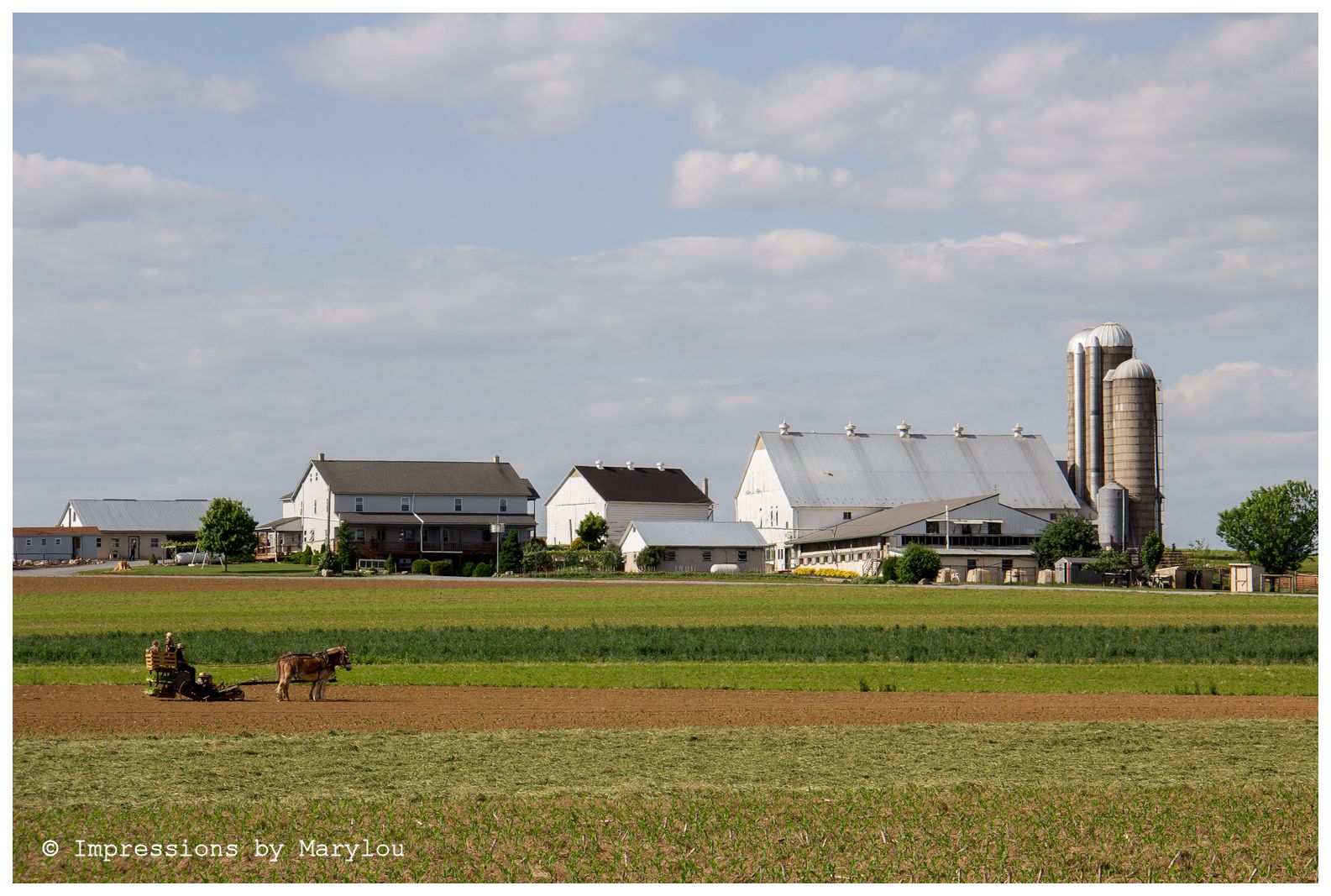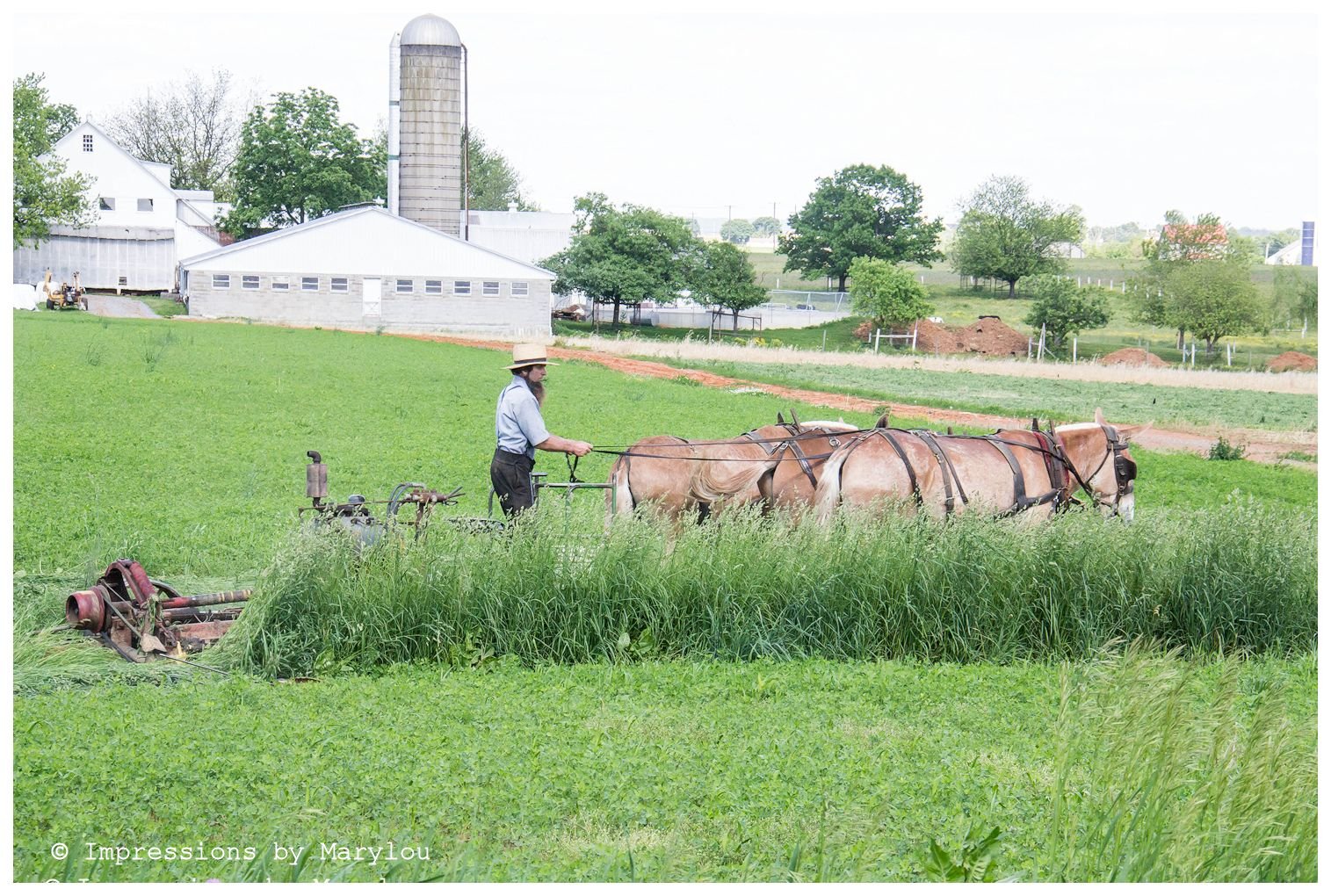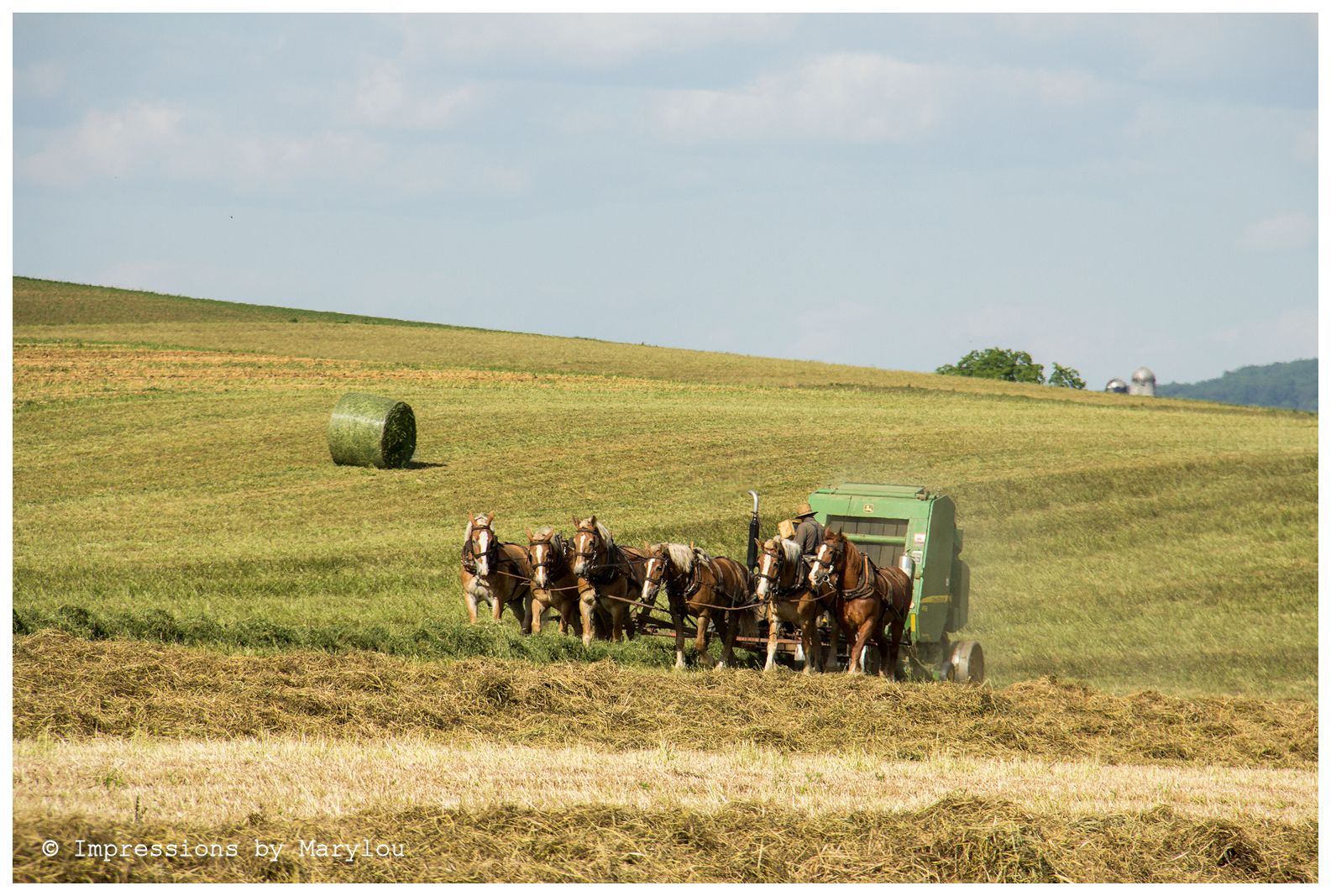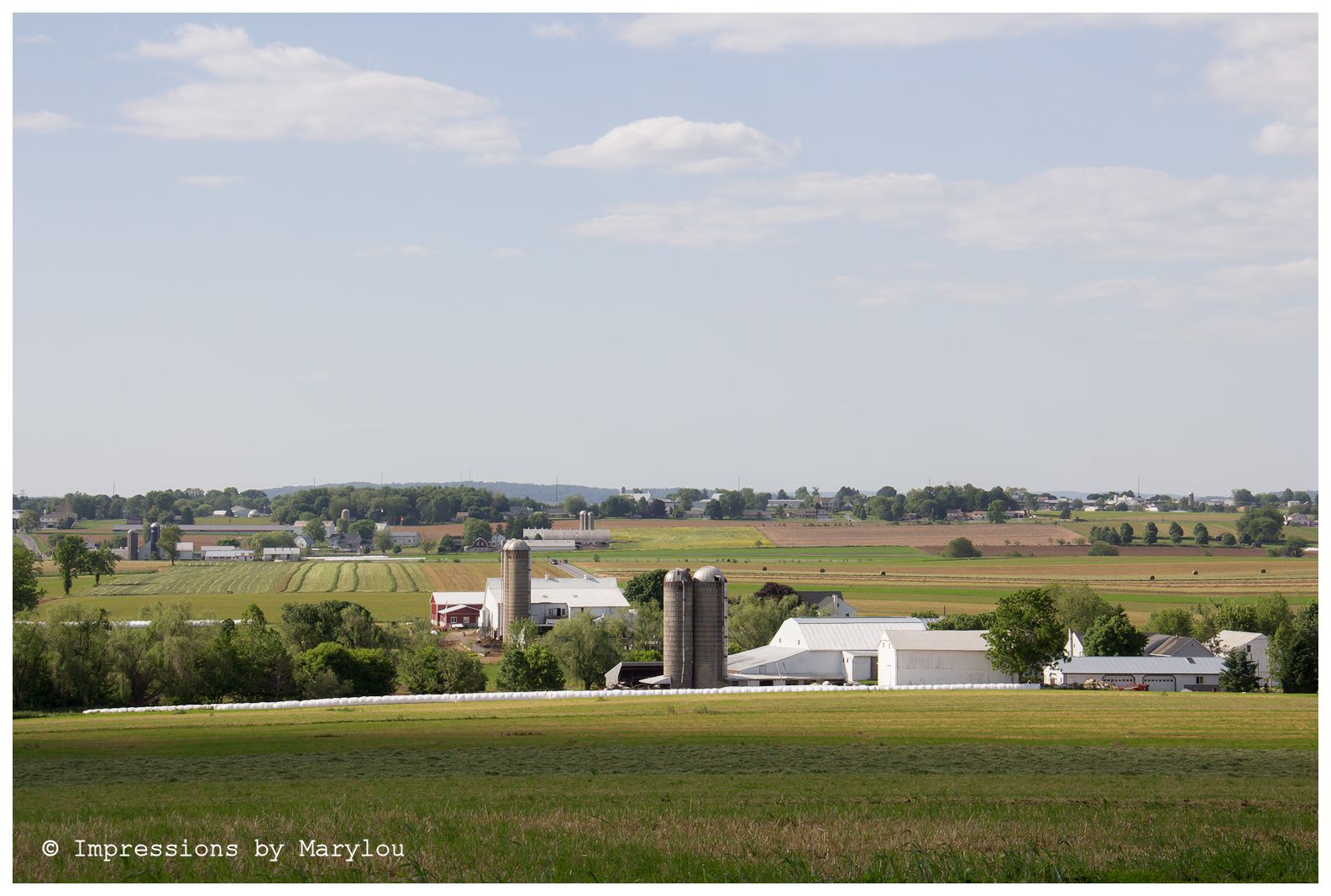 Getting the buggies shined up for Sunday.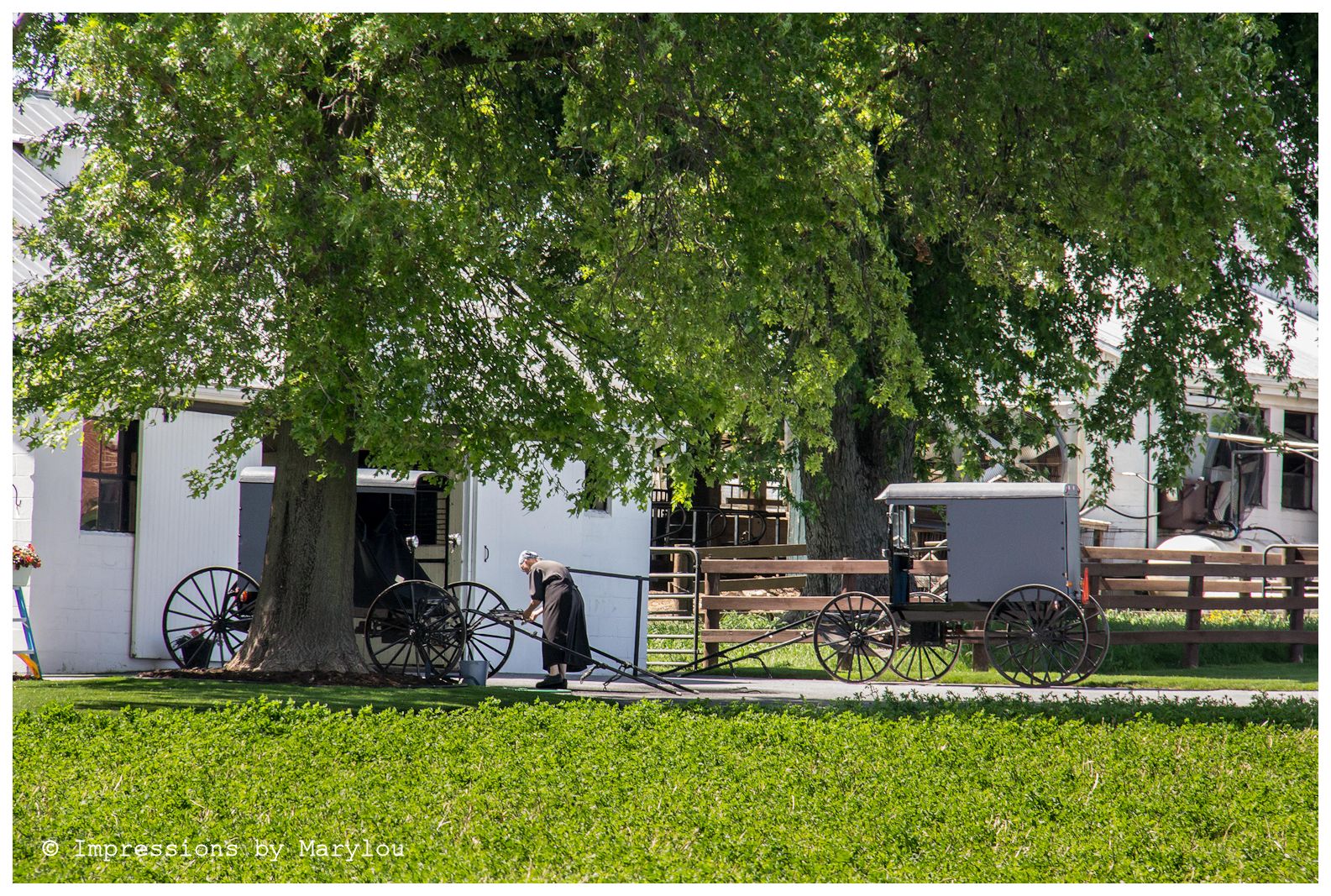 Big barns and house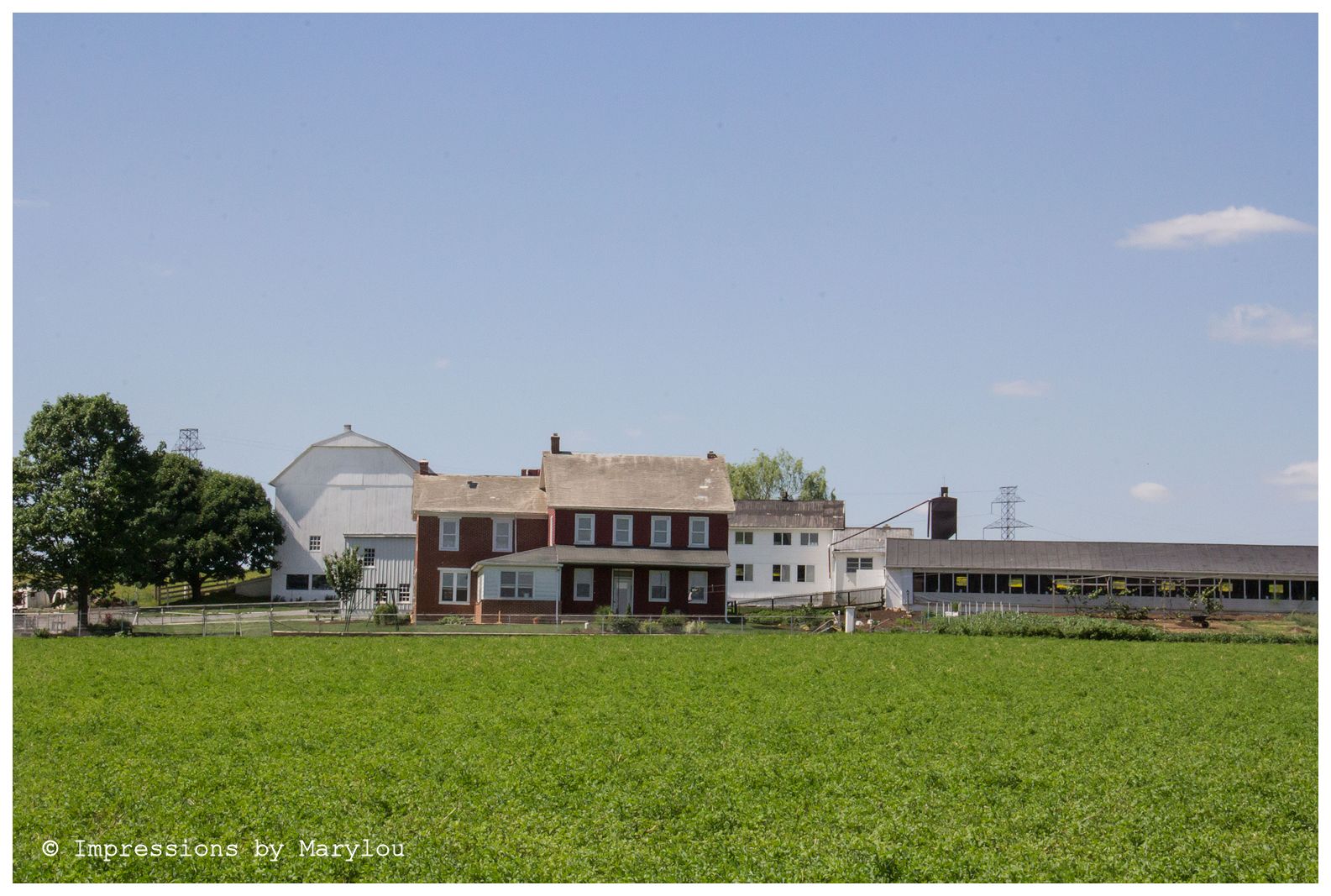 Just beautiful!