Today would have been a big number for her, changing from one decade number to another. Instead, her family and friends are left with memories and the reminder of another day without Beat.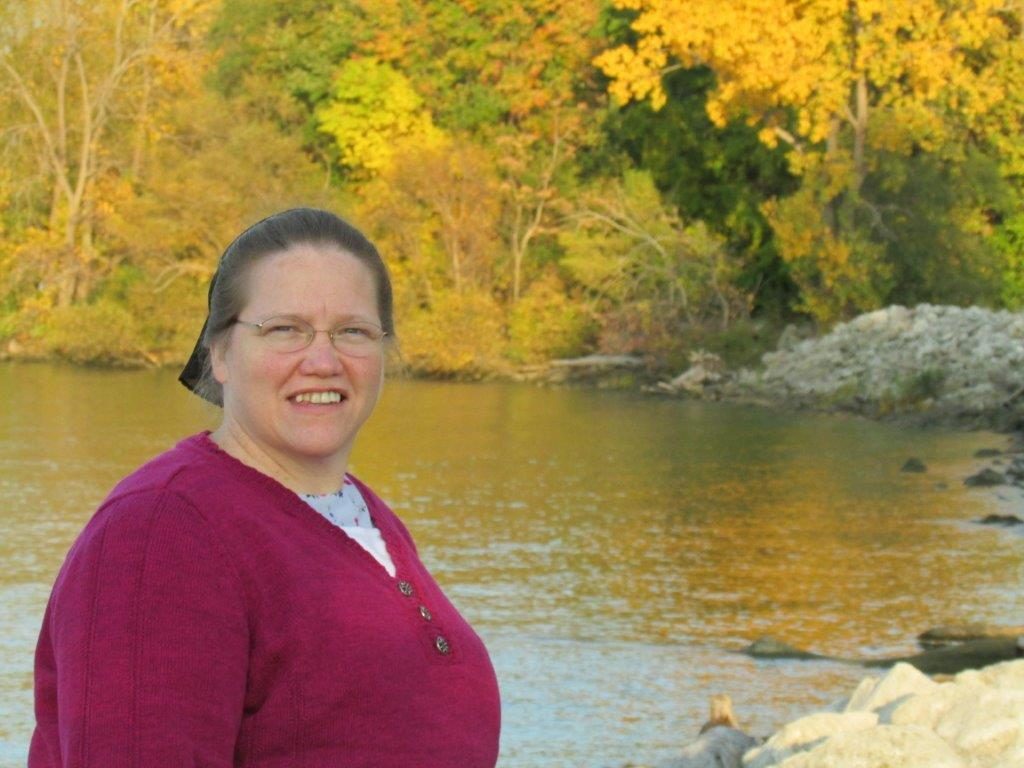 I don't believe it's by coincidence that I heard this by Sheri Rose Shepherd on Focus on the Family this morning: Death is celebration for Christians. It's graduation. See, we're just representing Him for a little bit. And that's all that matters … that we represented Him well.
That's something Beat did well! She was known to most people as the heart of the kitchen and maybe of all of Faith Builders. She certainly brought humor to life around her.
She loved to celebrate birthdays (and anything, really) and did amazingly well at remembering birthdays of those who around her. I've heard several stories, since her death, from several people who didn't have any reason to expect her to celebrate them and yet she did.
There were many days, especially in the last few years, where she pushed through physical pain to continue serving those around her. She loved to send us photos of what they were serving to people, whether it was teachers week with several hundred people to feed, or something for the school children who ate at the cafeteria once a week, or the Christmas banquet.
Here are some she emailed over the last few years: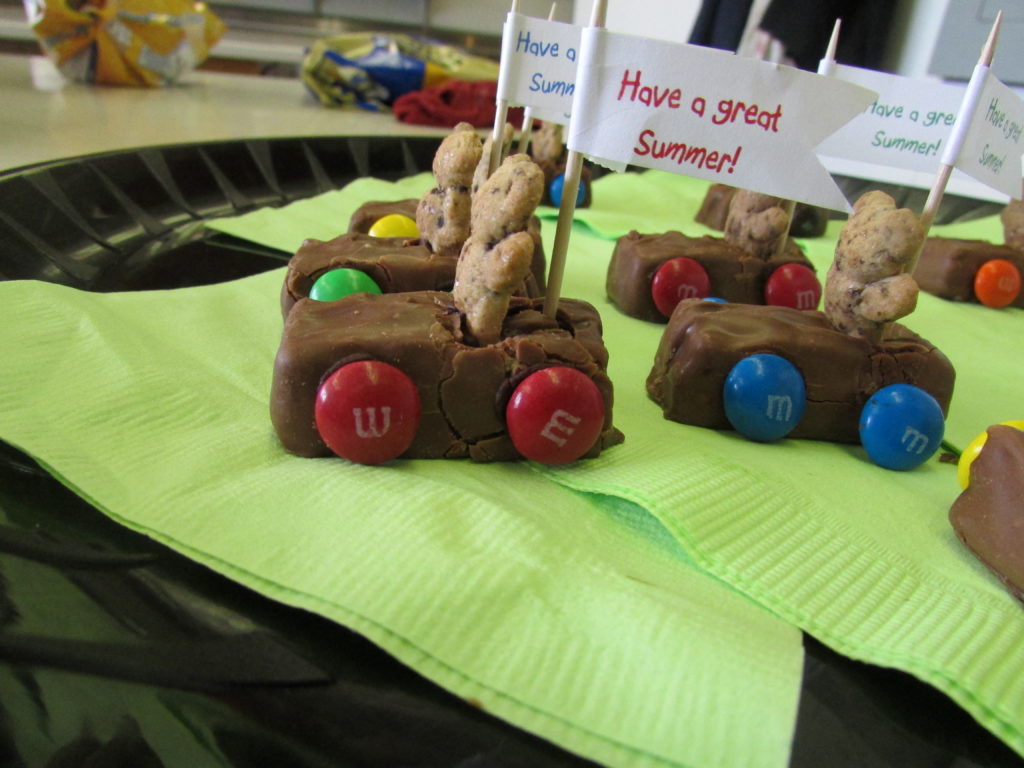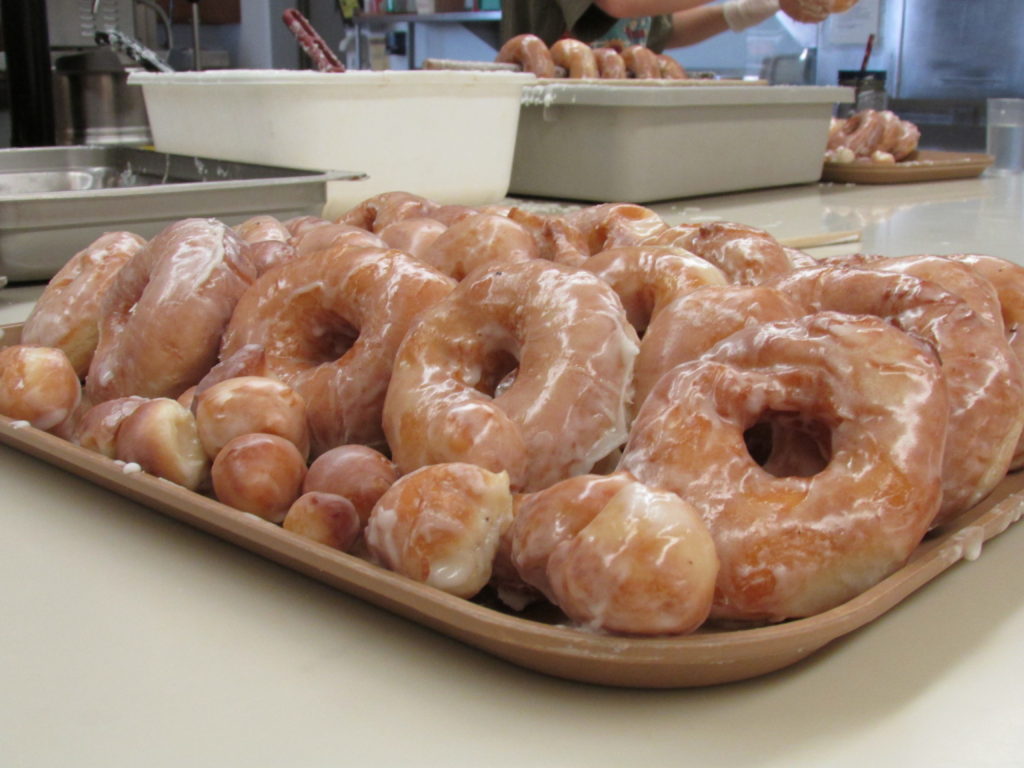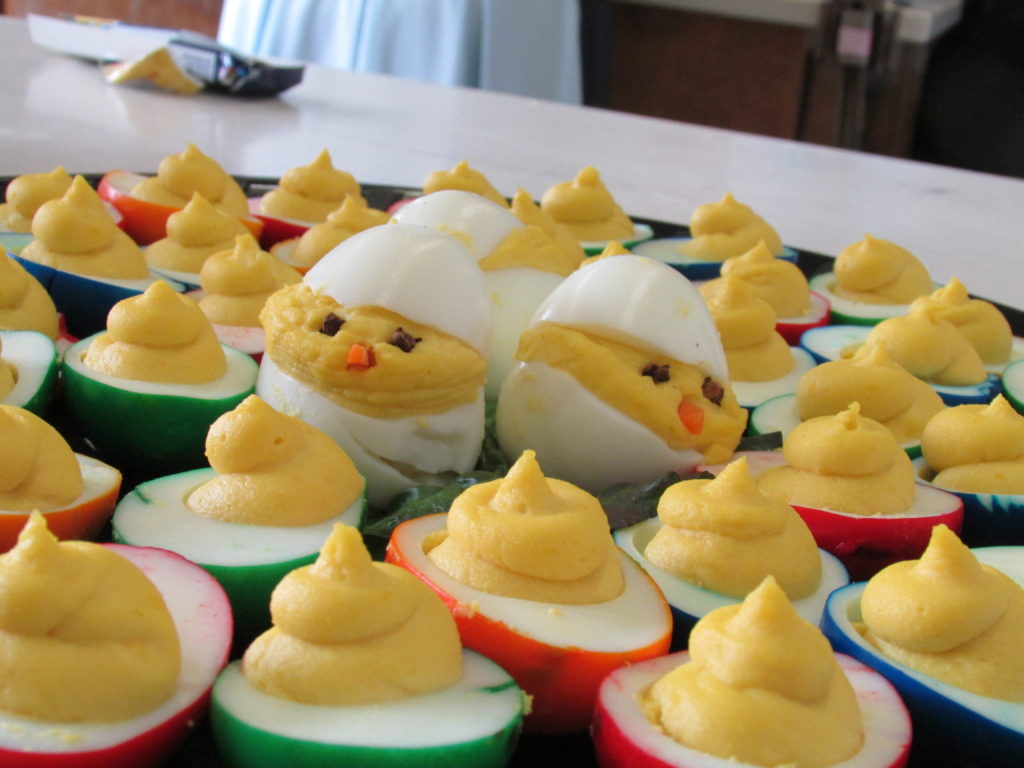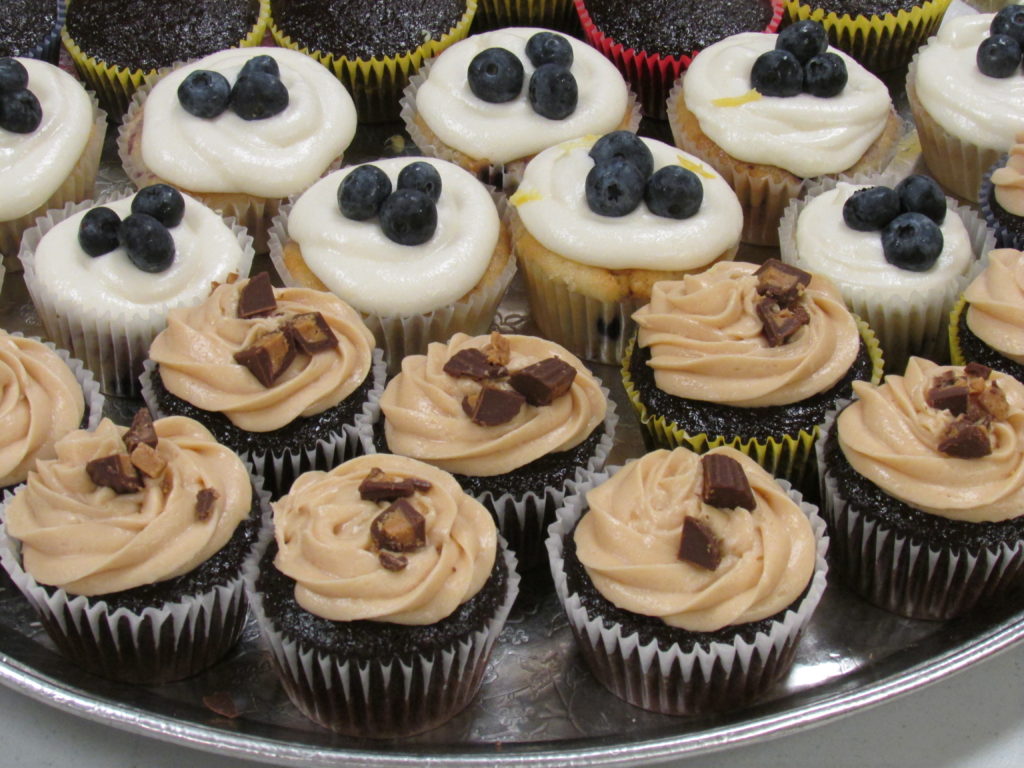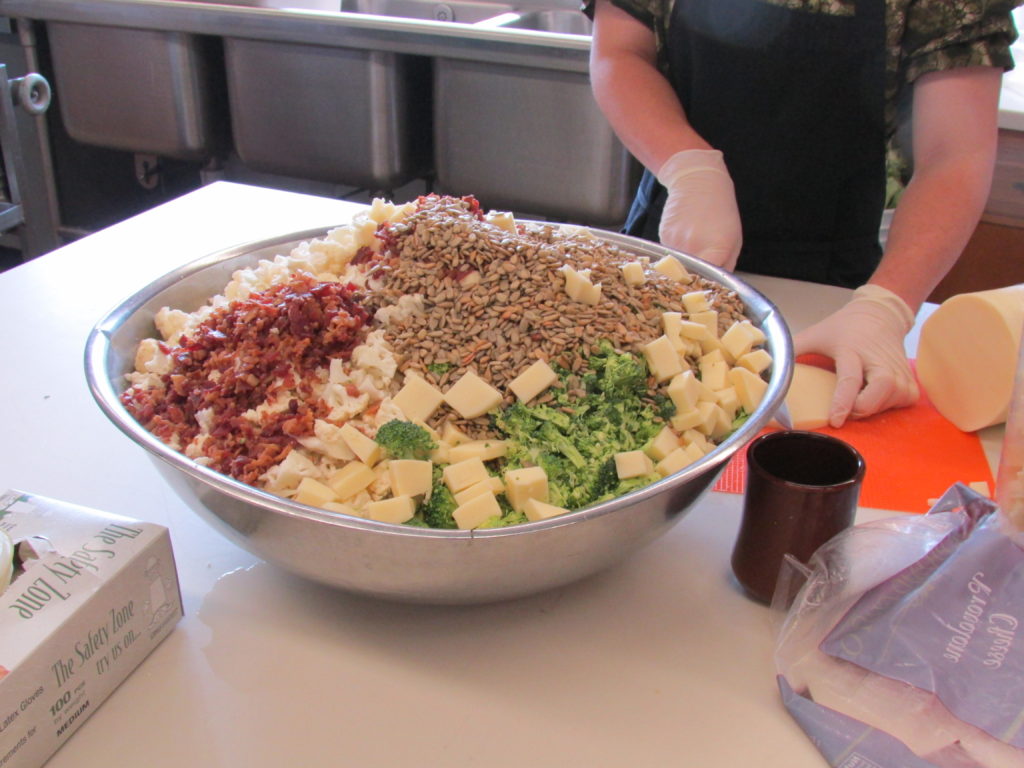 She delighted in tasty food as well as beautifully presented food.
She compiled a cookbook that is loaded with recipes.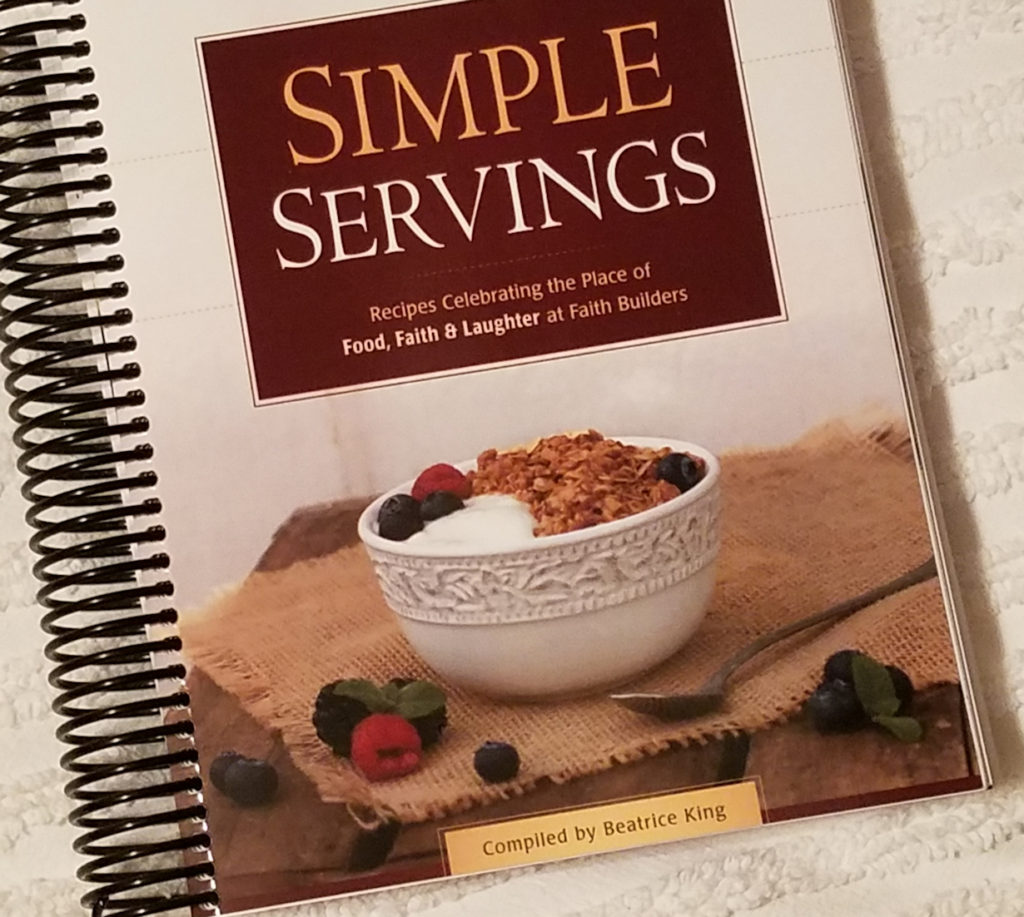 I love that in her note she put into my copy, it wasn't about just making delicious food. It was about using food to serve others.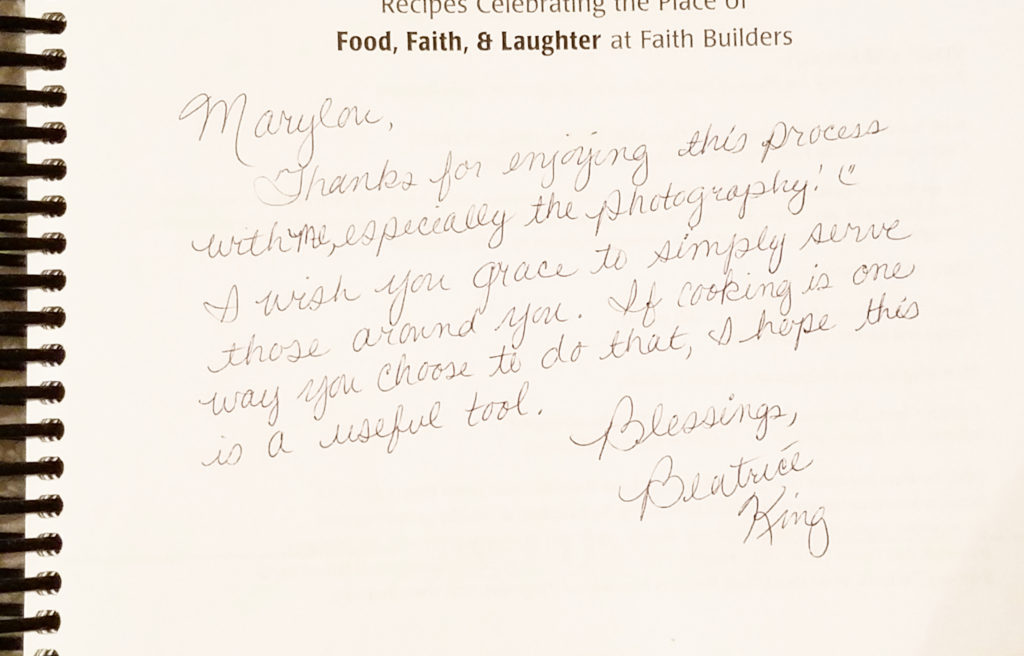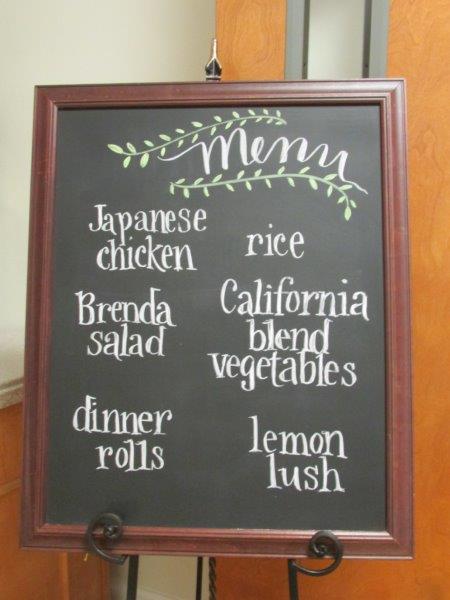 Several quotes (that describe her well) that she used at the bottom of her emails  are:
If you can laugh together, you can work together.  – Robert Orben
Getting into the Kingdom is conversion, getting the Kingdom into you is committment. – Tony Evans
I am only one, but I am one. I cannot do everything, but I can do something. And I will not let what I cannot do interfere with what I can do. – Edward Everett Hale
The best seasoning to food is the love you put into it.
[Beat didn't make this food by herself. She had many wonderful ladies working with her to feed those who came to FB for events, as well as full time students and staff.]
She had a tremendous sense of humor and at open mic after her funeral, many funny stories were shared. She and I shared a love of puns and occasionally I'd get an email from her of a punny interaction with fellow punsters that she worked with. Our motto was: there is no such thing as a bad pun.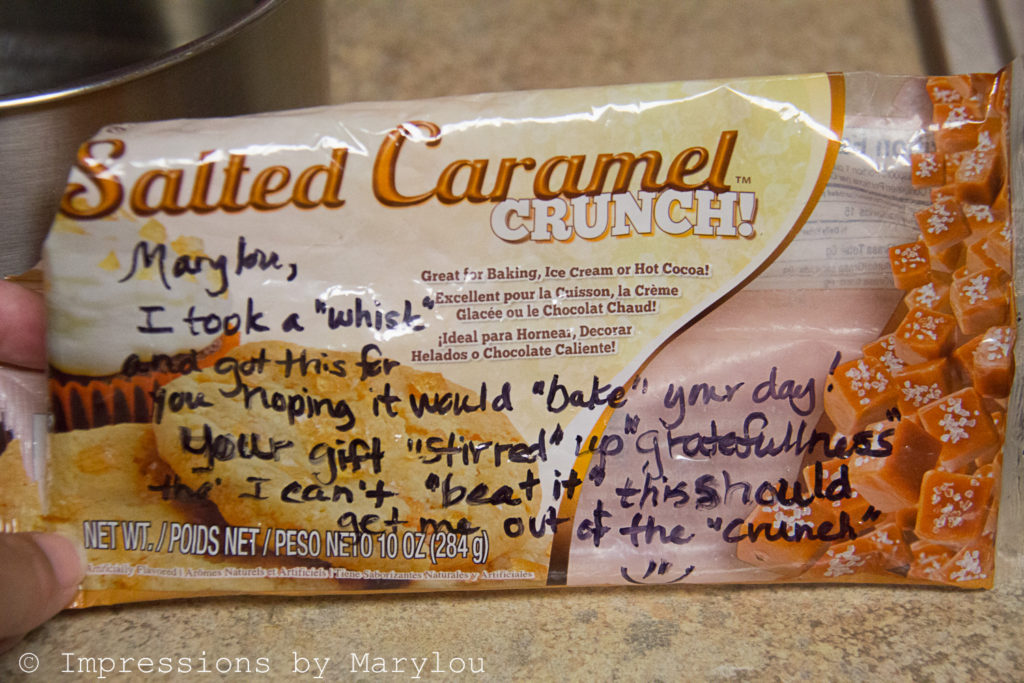 I know Beat wasn't perfect… none of us is and I'm not here to make her sound nearly perfect. The point is that she chose to live and serve faithfully even when life was just plain long tough. That is a choice that each one of us can make. Being a living sacrifice may look differently for each one of us. Those who knew Beat knew that she took her job of feeding people seriously.
Dear friend Beat, if you celebrate birthdays in Heaven, I hope you have a delectable birthday feast on a beautiful beach!