My favorite! Sourdough product, that is. You know I like shrimp and grits, right? That reminds me. Someone recently didn't know shrimp and grits was a thing and wondered where my blog had gotten its name. It's really a thing down here in seafood country. Another fav.
But back to sourdough focaccia. I found this one at Flour on My Face and it so good! I add fresh herbs, fresh mozzarella cheese, and black olives.
Sourdough Sponge:
1 & 1/2 cups sourdough starter (I usually like to have active starter fed at least 2, if not 3 times prior to this)
1 cup warm water
1/4 cup olive oil
1 tablespoon honey
1 cup flour
Allow sponge to ferment and bubble for about an hour until bubbles of differing size are on top.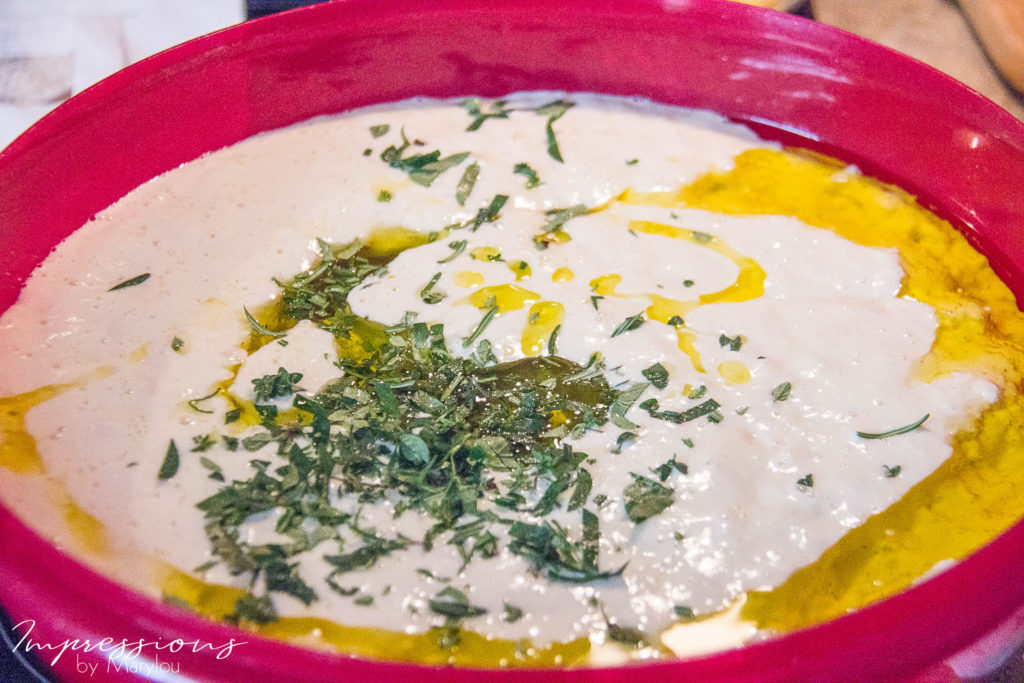 Add to the sponge:
1/2 cup olive oil
4 cups flour
2 teaspoons fine sea salt
fresh minced herbs (rosemary, oregano, thyme)
Mix ingredients together and turn out onto a floured surface, kneading for 5-7 minutes. Depending on the hydration of your starter, you may end up adding 1/4 – 1 cup more of flour while kneading. The dough will be soft and slightly moist from the oil and the kneading.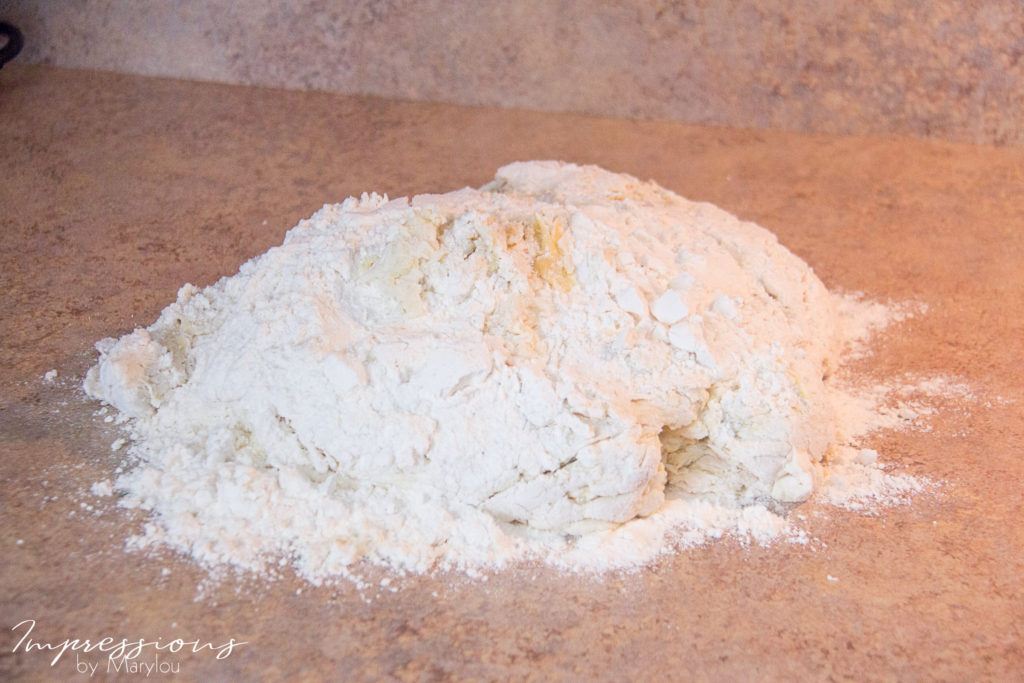 Form into a ball and place in an oiled bowl. Cover with plastic wrap and allow to rise until doubled, about 1-1/2 to 2 hours.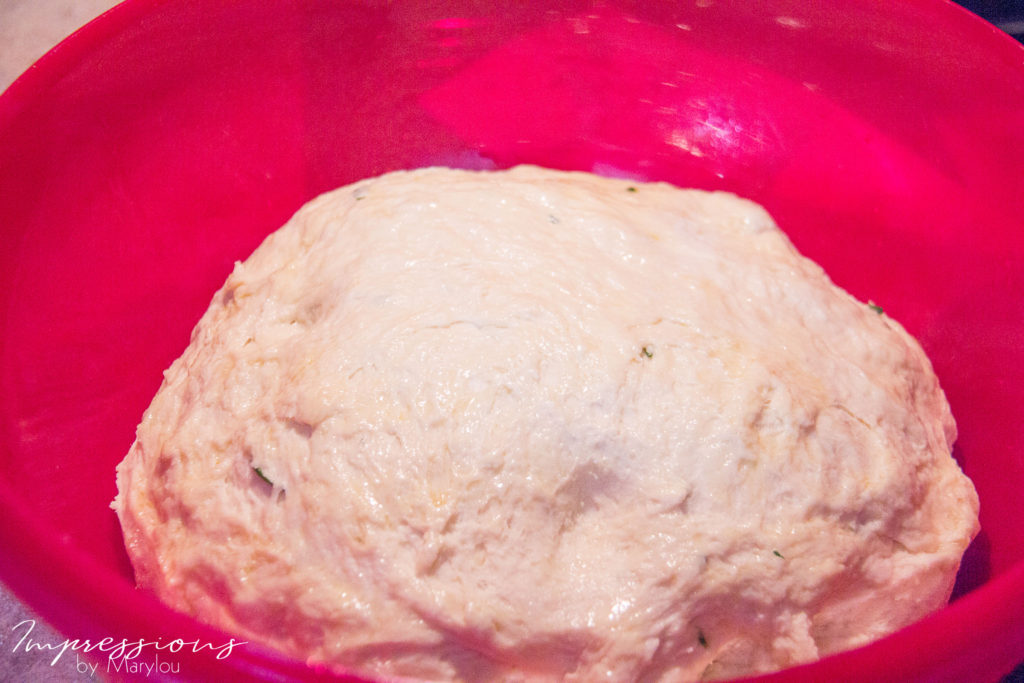 Once dough has risen, gently punch dough down and then place your dough in the prepared pan. Using a large, rimmed baking sheet or two smaller baking sheets, add 1/4 cup olive oil to the bottom of the pan, swirling to cover the bottom and sides.
With your fingers, press dough into the bottom of the pan until it fills the pan. If your dough is very elastic and pulling away, allow it to rest for about five minutes and then continue.
Cover with a kitchen towel and allow to rise until roughly doubled in size, about an hour.
Preheat oven to 450 degrees Fahrenheit.
Once dough is ready, lightly dock dough with your fingers all over, leaving little impressions. If the dough is a little dry on top, brush on a bit more extra virgin olive oil and then sprinkle with coarse sea salt. (If there is extra oil in the edges of the pan, it's okay. The dough will absorb it.) Top with sliced fresh mozzarella and sliced black olives.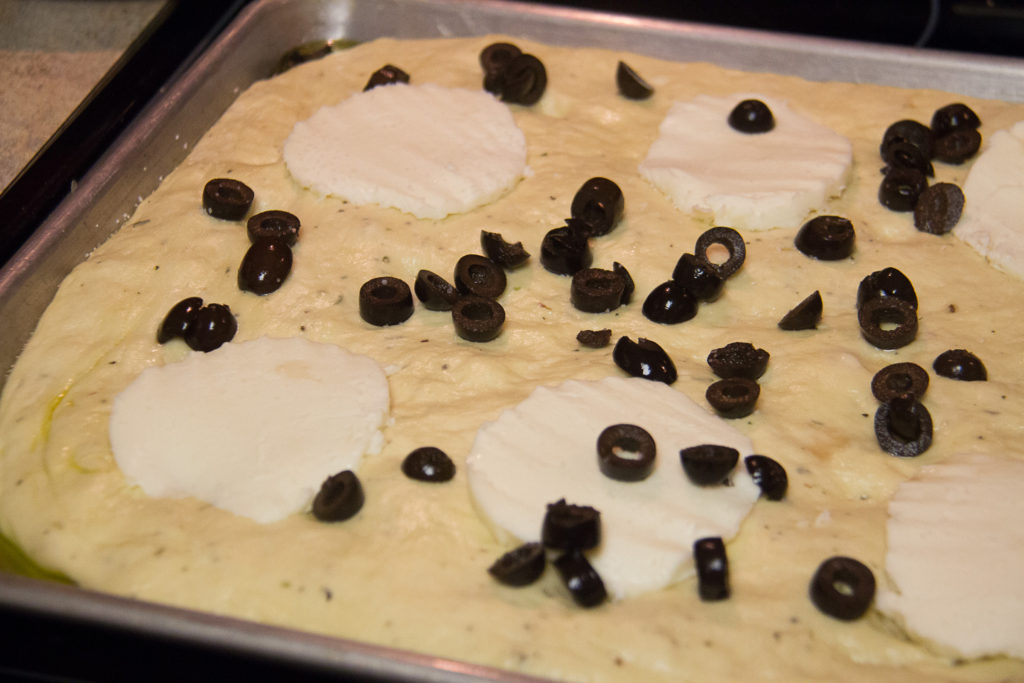 Bake for 15-20 minutes or until golden brown. Remove from oven and allow to cool in its pan on a rack.
I think it's best when it has pretty much cooled down to room temperature.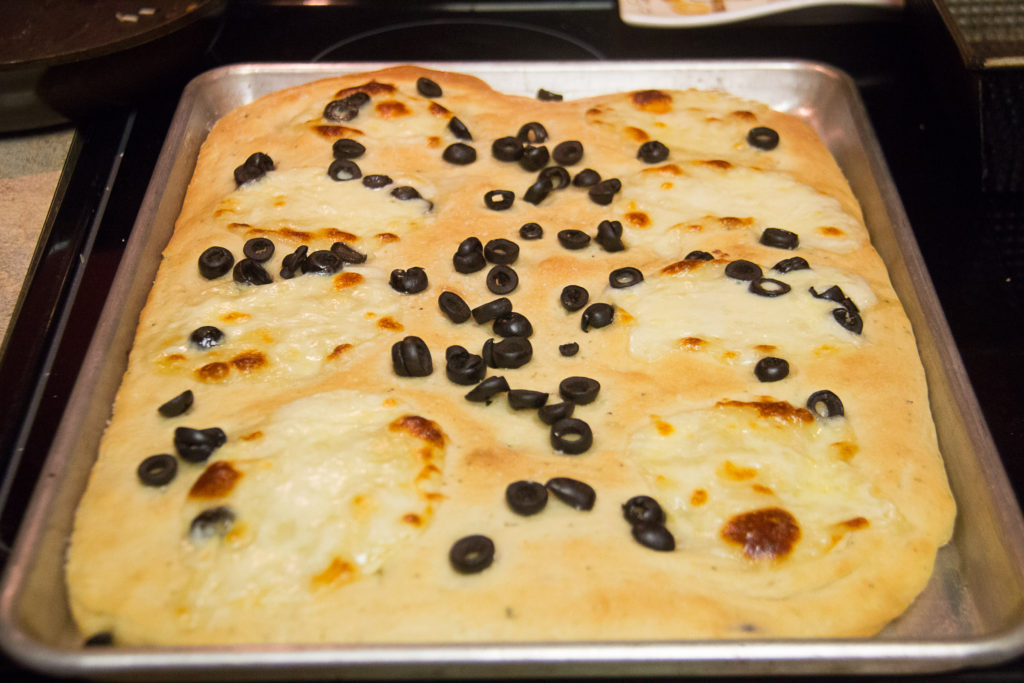 I've tried sliced tomatoes and purple onion but the high temps dry them both up.
Since it yield so much more than we can eat in a few days, I slice it down the middle and then about 5 cuts from side to side. I wrap it individually and place in together in a freezer container or bag. We pull it out as needed and it's nearly as good as fresh.
My sister has a job that involves early mornings on the road. She likes to slice them in half and inserting a fried egg for an egg sandwich, making it the night before she leaves.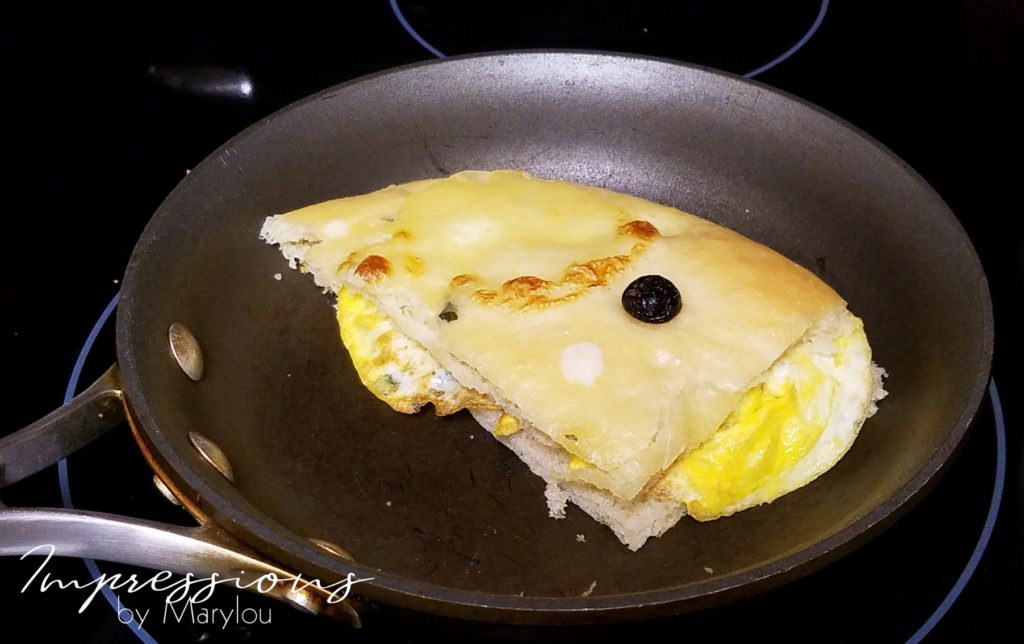 It travels well and she'll eat it later in the morning. If I'm making it for breakfast, I will fry it up (first scrambling it much more than hers pictured here. See that egg white? Not mine. I like it completely scrambled) and place it on top of the focaccia. I put it in the still hot skillet with the burner turned off. This will slightly toast the bottom of the focaccia and melt the cheese on top.
Sometimes I make an extra pan and give it to a friend, ready to bake. So far they have not turned the offer down! 🙂
One time I had my dough at work and it was in my car to speed up the rising after it was in the baking pan. I had to run some errands including a bank stop. I figured I was the only person around with sourdough rising in a car!