Some time ago, I mentioned that I have a recipe called Penne Rustica waiting in the wings to bring to you. The meaning of "waiting in the wings" must have escaped me somewhere along the line because it the recipe has not been called to front and center stage yet. Of course, I also promised you some Colorado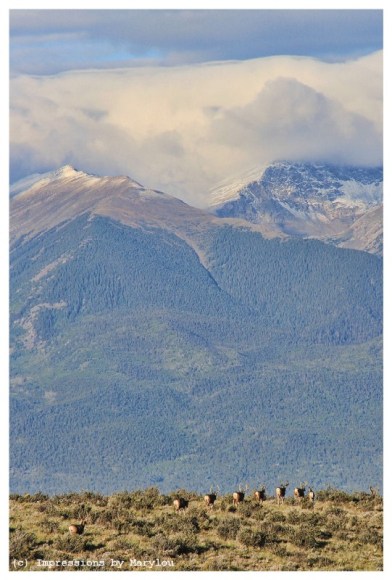 pictures and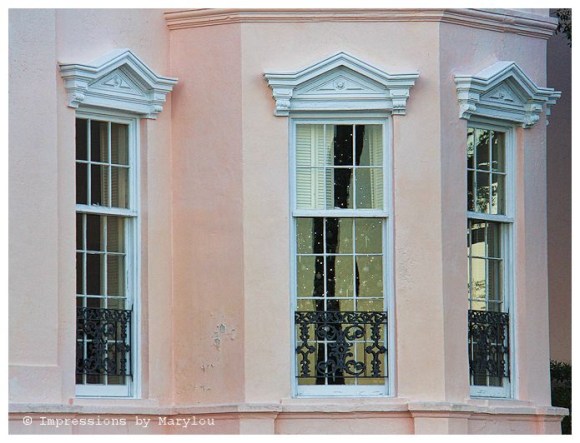 "Chahlston" pictures and those have not been forthcoming yet either. So even though I have loads of laundry waiting to be folded, my bed remade with fresh clean sheets and fresh clean chenille duvet cover and more cleaning to be done and sour cream apple pie to be made for tomorrow's carry-in that is being held because we have a deacon ordination happening here this week and an other childhood girlfriend of mine is becoming a minister's wife, yeah, in spite of all of that, I am going to prop up my feet for a bit and get this done.
You're welcome!
If you're a fan of Macaroni Grill, as am I, you may have had their Penne Rustica. And if you enjoyed it, as did I, you may have wished for a way to make it yourself. Now this recipe is similar but not by any means a clone of theirs. It is my adaption of a cloned recipe.
Assuming you have already peeled your shrimp and cut your chicken into small pieces, the start on the gratinata sauce. Sounds so cool, right. Gratinata sauce. Yum! It's really good stuff and you have to keep your spoonful tastes to a minimum or there will not be anything left for your pasta.
Put 1 minced garlic clove in 2 T. of butter and let it simmer for a little bit.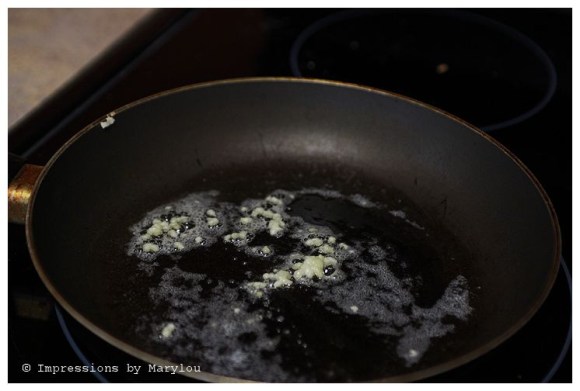 Then add the half & half, chicken broth & milk & tomato sauce.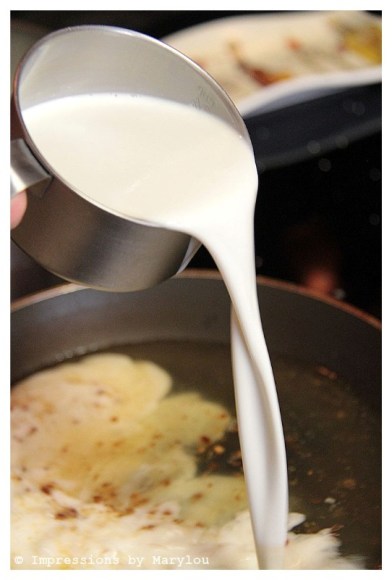 There is just something so cool about seeing milk or cream being poured out. I remember watching my dad strain the milk from our Guernsey cow named Corina. The milk just pours out so …. poetically. Someone send me a thesaurus, please. I need to expand my vocabulary.
Heat this mixture to close to a boil.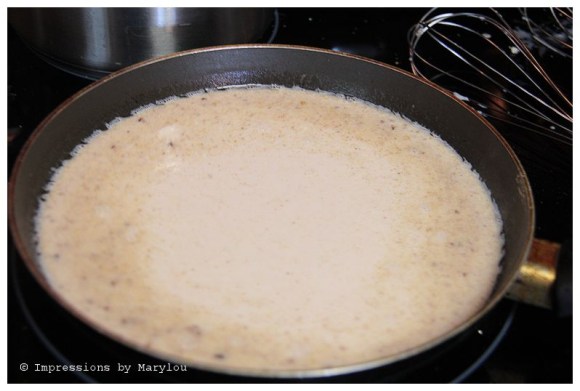 While this is heating up, mince rosemary and thyme and dump it in.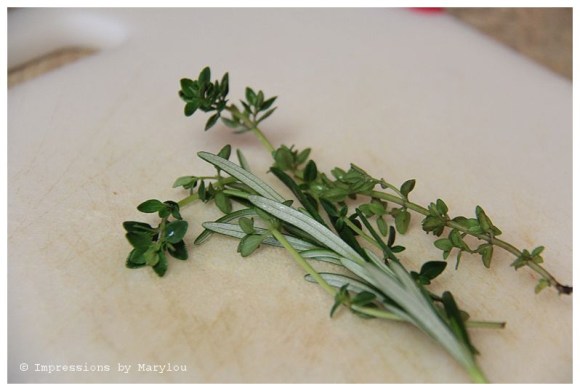 Thyme is so delicate and my hand is so wrinkly.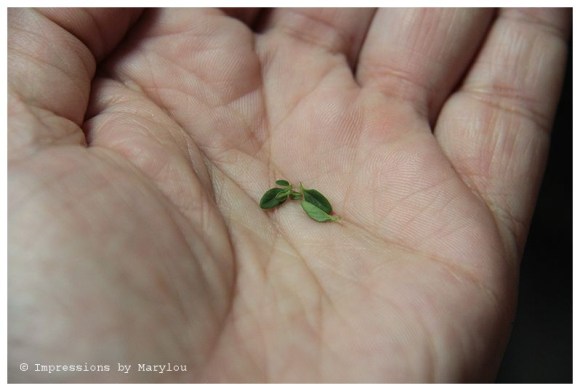 Now take the thyme to add 1 1/2 T. flour with a half cup (or so) of milk or chicken broth and whisk it together really well. I mean really well. You don't want lumps later.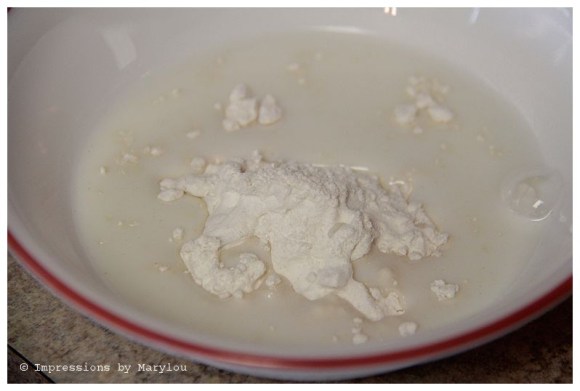 Once the milk/cream mixture is nearing a boil, whisk this in and stir until it starts to boil and thicken up.
Now comes the good part: CHEESE!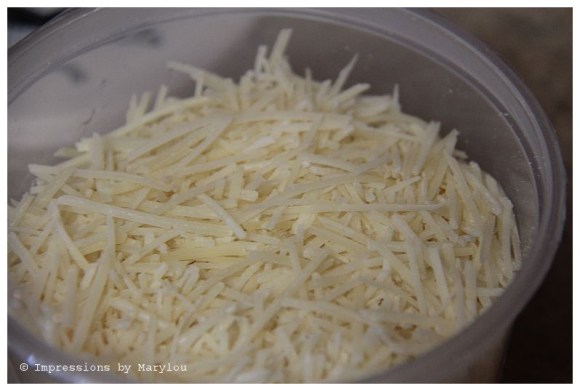 3/4 of a delicious cup of Parmesan cheese.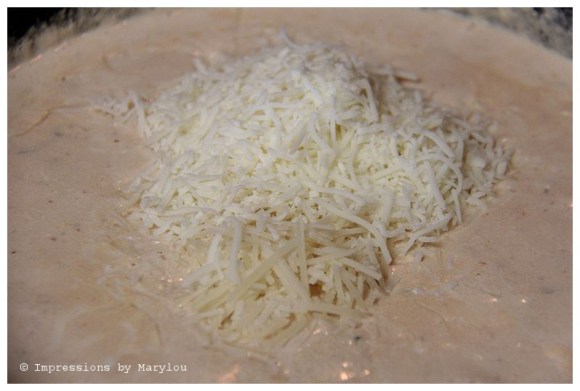 and 1 cups of mixed Italian cheeses or mozzarella, take your pick.
Mix this together and take it off the burner. Feel free to taste it but don't be tempted to like me to call it soup and eat a bowlful. So far I have resisted temptation.
Oh yes, I forgot to mention that your penne pasta should already be cooking and nearly be finished by now.
Take another skillet and melt 2 T. butter. Add, minced garlic, sliced mushrooms and the chicken. Season with a little salt and pepper.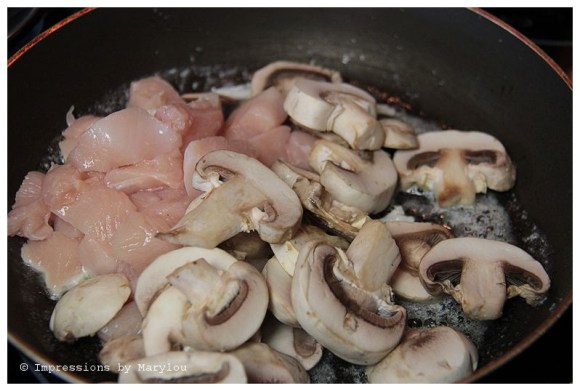 When this is nearly finished, add your uncooked shrimp. If you have chosen to buy precooked shrimp, add it to pasta and sauce later. If you have access to fresh Wild Georgia Shrimp like I do, it would be nearly wrong to buy pre-cooked. But I will look the other way if you wish to do that.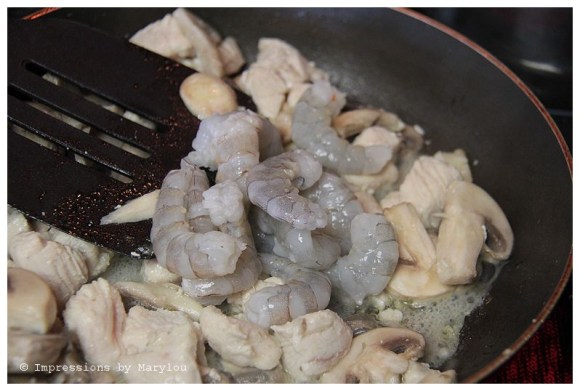 I think it's amazing that the shrimp gets this DONE look by turning from limp gray to firm orange and white.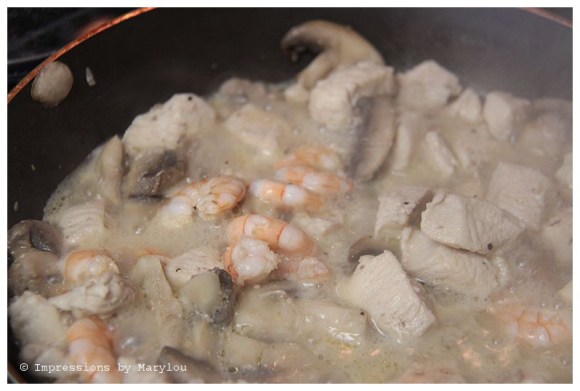 Drain excess juice off and add to drained pasta. Add the gratinata sauce and toss everything together. Pour it into a greased 9×13 pan.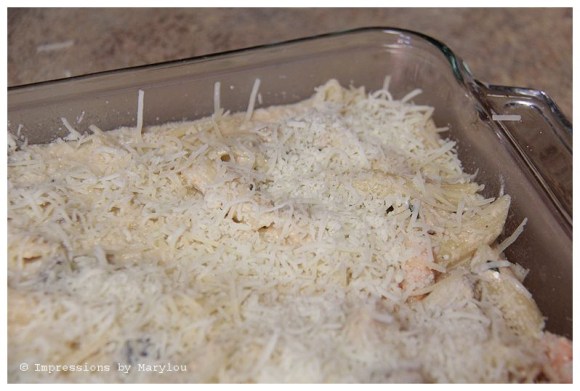 Add remaining cup of Italian cheeses and add some feta if you want. I usually want.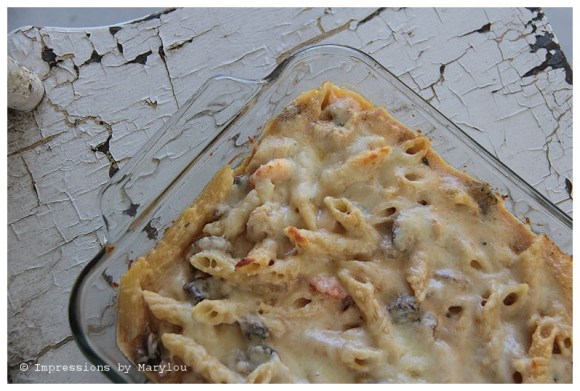 Bake for 20 minutes and pull out a bubbly delicious pan of pasta. If you have stoneware, you can also bake individual portions in bowls and serve directly to your guests/family.
I also didn't mention this but if you have some kind of cooking wine/sherry, throwing a 1/4 to 1/2 c. or so into the gratinata sauce when you add the milk/half & half, etc. give is some zing and enhances the flavors.
_______________________________________________
Penne Rustica (Marylou's Version)
1 boxes penne rigate, cooked
2 T. butter
1 – 1.25 lb. small shrimp, peeled
3 boneless, skinless chicken breasts, cubed
2 cups sliced mushrooms
1 clove garlic, minced
salt & pepper
Gratinata sauce:
2 T. butter
1 garlic cloves, minced
1 pint half & half
1 pint chicken broth
1/2 c. milk
4 oz. tomato sauce
1/2 T. dijon mustard
salt & pepper to taste
fresh thyme & rosemary, finely chopped
1 1/2 T. flour
3/4 c. grated parmesan cheese
2 c. mixed Italian cheeses, divided
Feta cheese, optional
Saute garlic in butter. Add half & half, chicken broth, milk, tomato juice, mustard, salt, pepper and herbs. Bring to a boil. Mix flour with 1/3 c. chicken broth or milk. Add to hot mixture and cook until thickened, stirring frequently. Add 1 c. mixed Italian cheese and grated Parmesan cheese. Saute chicken & mushrooms in 2 T. butter. When nearly done add pealed shrimp. Add to drained pasta. Pour gratinata sauce over everything and mix together. Put into a greased 9×13 baking pans. Sprinkle last cup of mixed Italian cheeses over top. Bake at 350 degrees for 15-20 minutes.
_______________________________________
The gratinata sauce can be used in a variety of other recipes, including crab bisque, shrimp & grits and chicken cannelloni. More recipes coming later. Not sure if they are waiting in the wings or not. Probably not. 🙂