A year or more ago we hired a receptionist at the construction company I work for, and I moved into an office that was mostly an extra one but was used by one of the guys occasionally. Since the decor that was there was pretty minimal, I had a fairly blank slate to work with. We've been in the office now (complete renovation back then) since 2011.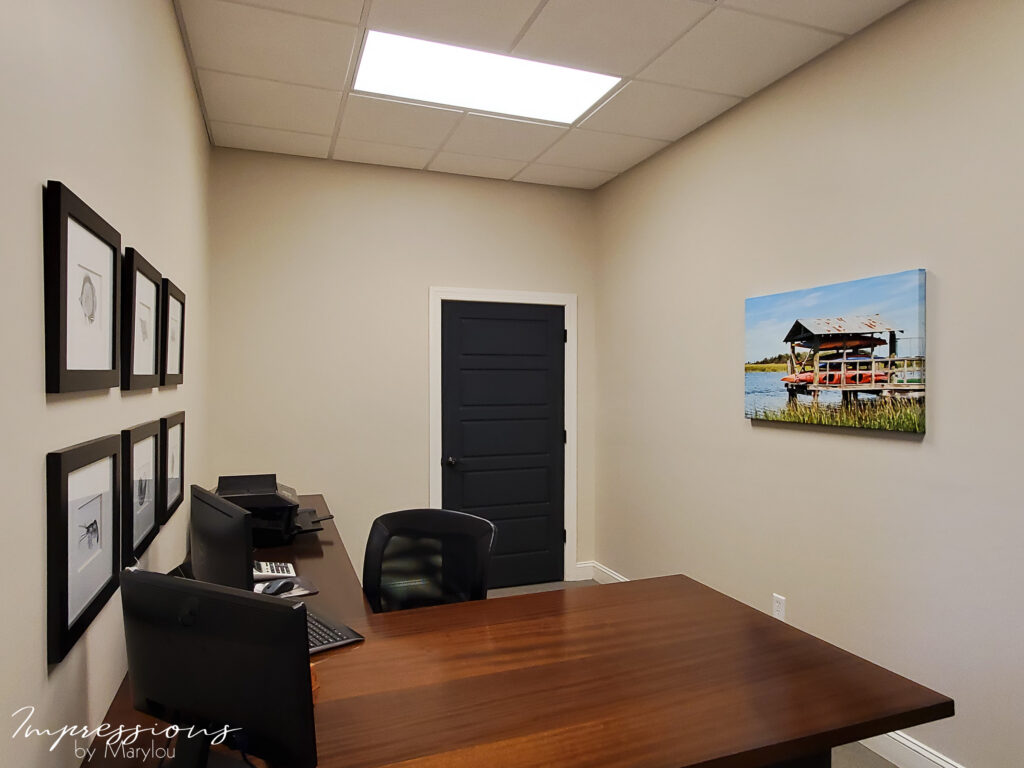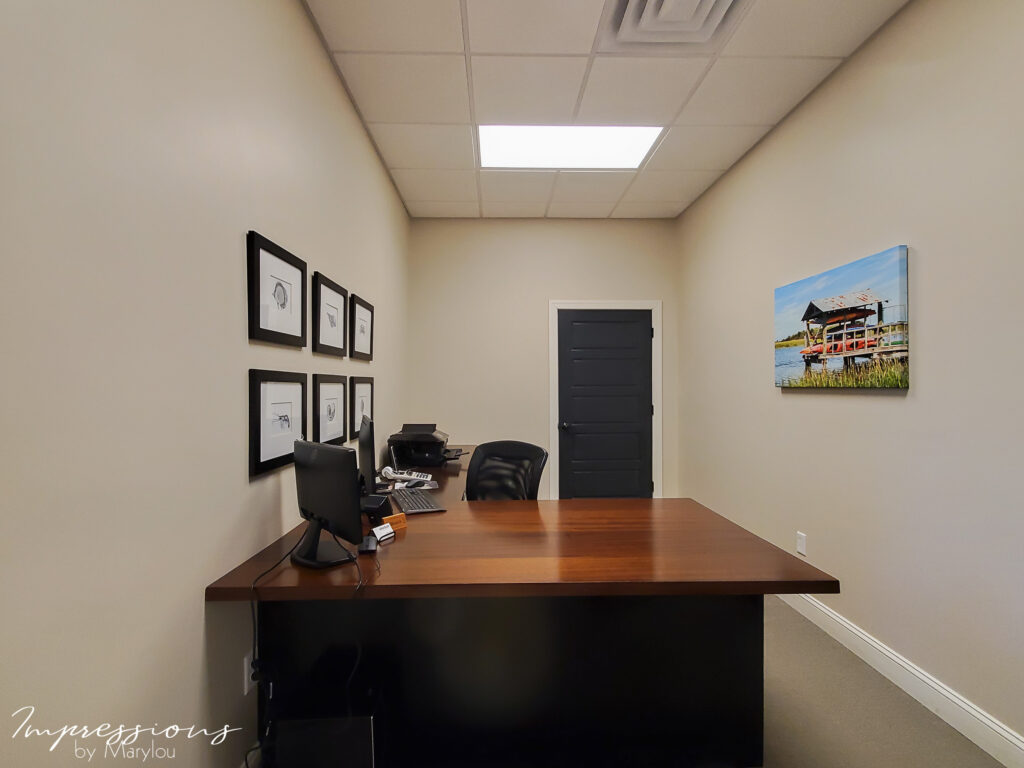 I really wanted to find a wallpaper/mural that would cover the wall on the left with one large image. Something like THIS  or THIS or maybe even THIS. I couldn't find anything that really grabbed me that work with the space. The desk cut out too much of the design, or it was too expensive, or … I finally decided to stick with the back wall. I also didn't want something feminine, in case someone else needed the office. Also, the stained and black cabinets were non-negotiable for color changes so I had to work with what was there.
I found something I liked at Lowes and was pleased with how it went up. The peel n stick is a bit tricky to put up. I've hung some wallpaper in my day but most of it is pre-pasted vinyl. I know it is a pain the neck to take down but it goes up much more easily than the peel n stick. You can shift the traditional wallpaper somewhat when it's up on the wall but the peel n stick, once it touches the wall, is stuck. It can easily be pulled up, but you have to pull up anything that is sticking in order to reposition it. The abstract design turned out to be a really good choice. I could piece it and avoid ordering another roll of wallpaper for 1 strip. It covers any mistakes quite well!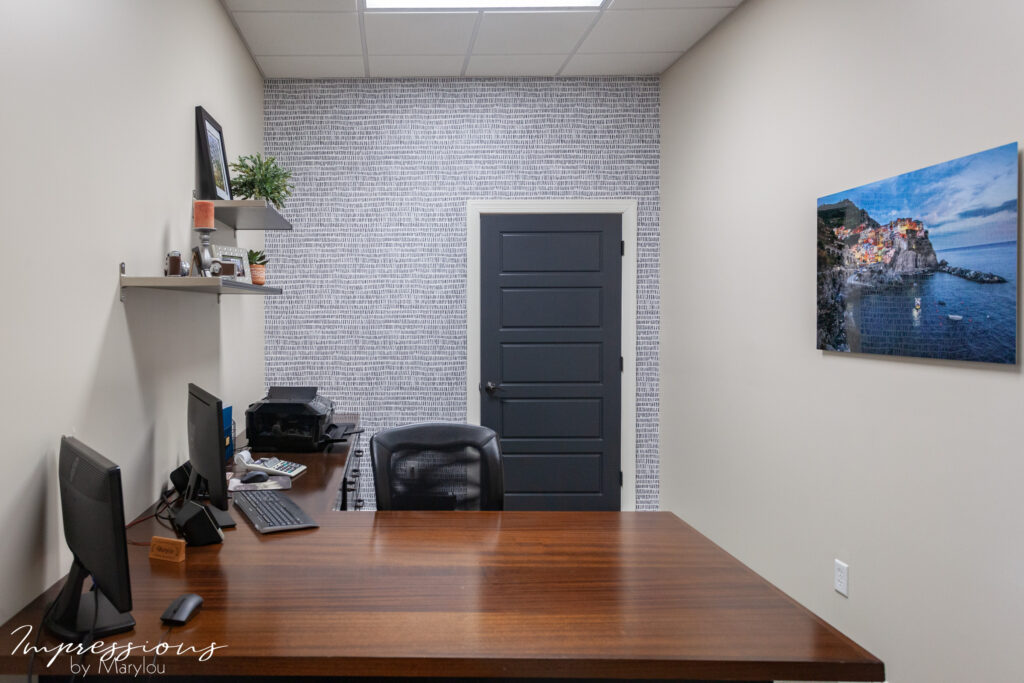 I wanted to feature an image from Italy and decided to go with a metal print of Manarola.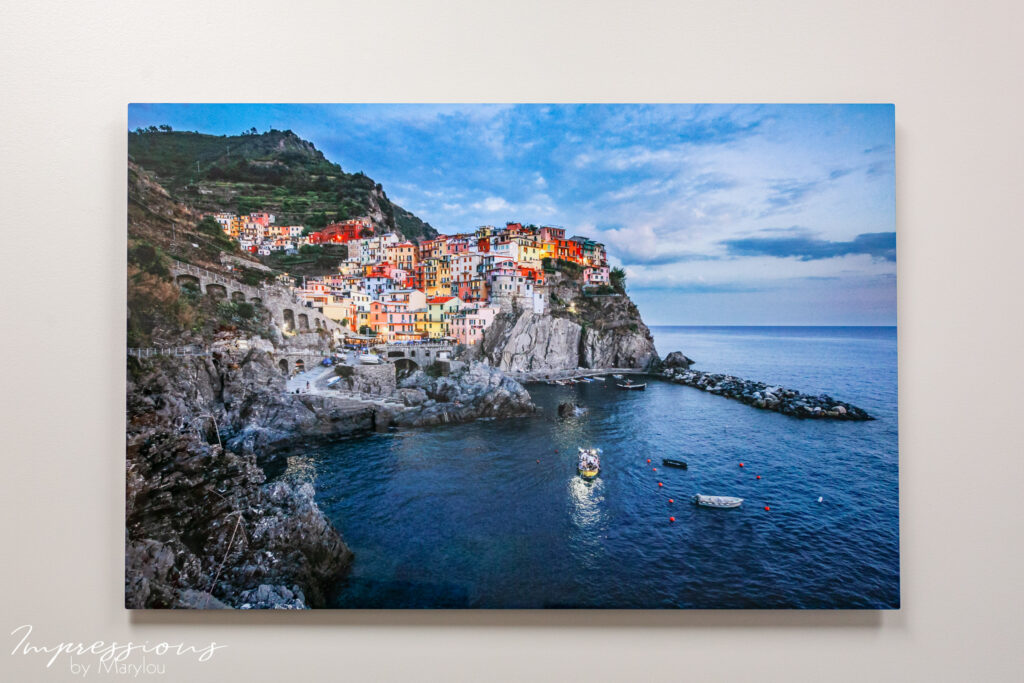 The metal print also lent itself to a more modern look, which also affected the rest of the decor. I like how everything came together, although it's not what I envisioned when I started. I've had lots of comments on the wallpaper and so far none have been negative. Click on the photo if you want to see it up closer.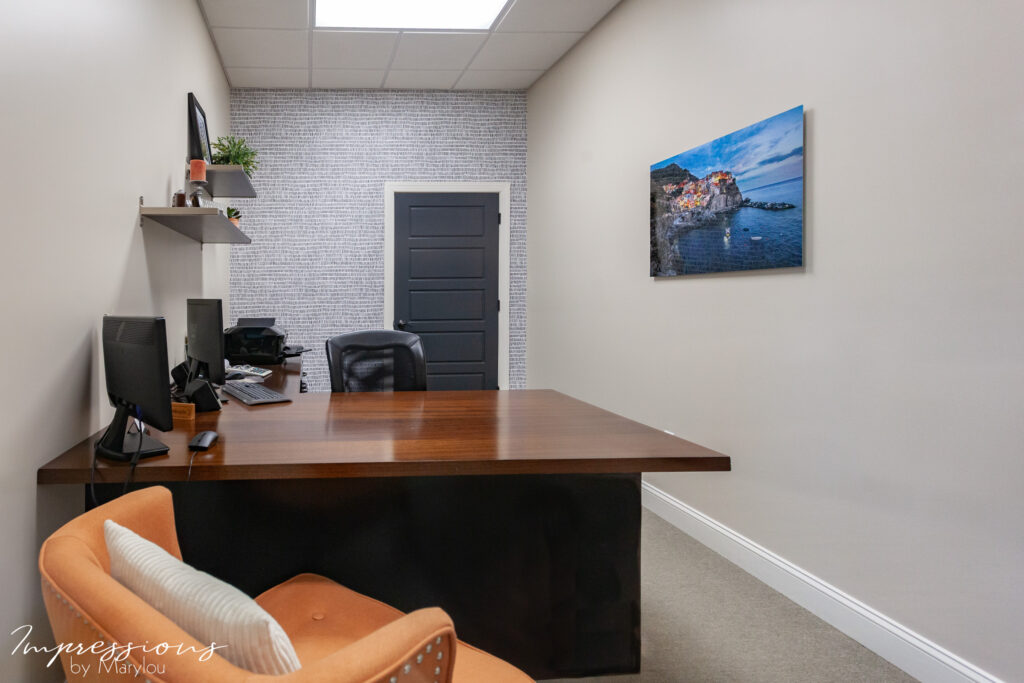 I later added a 5′ olive tree in the corner behind the orange chair that softens it up.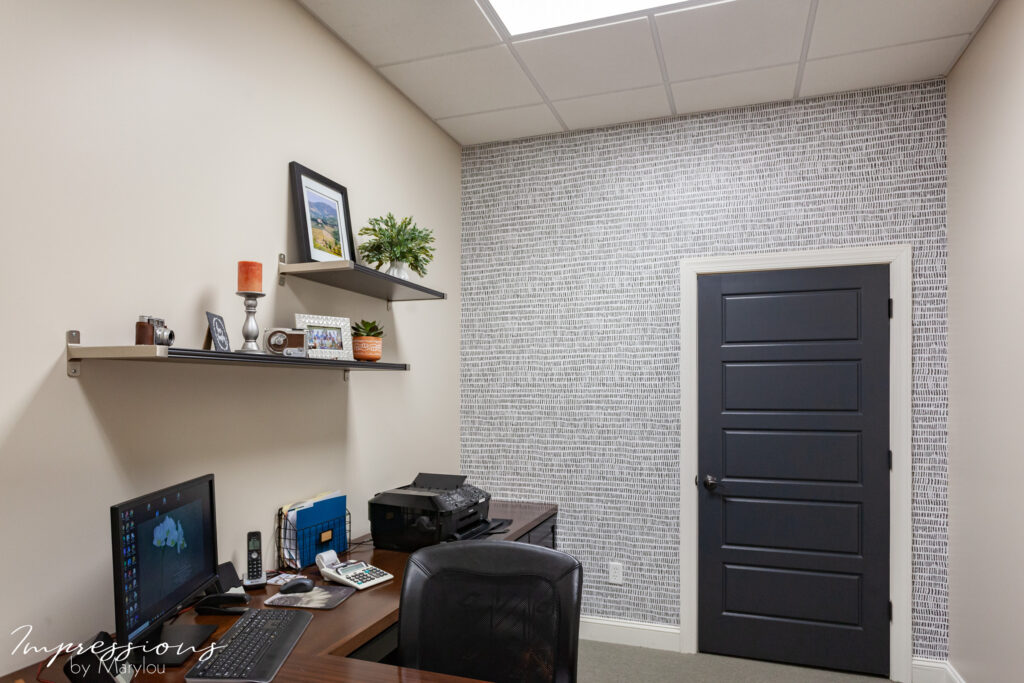 Also, my desk is NEVER this cleaned off so I haven't bothered to get updated pictures with the tree! 🙂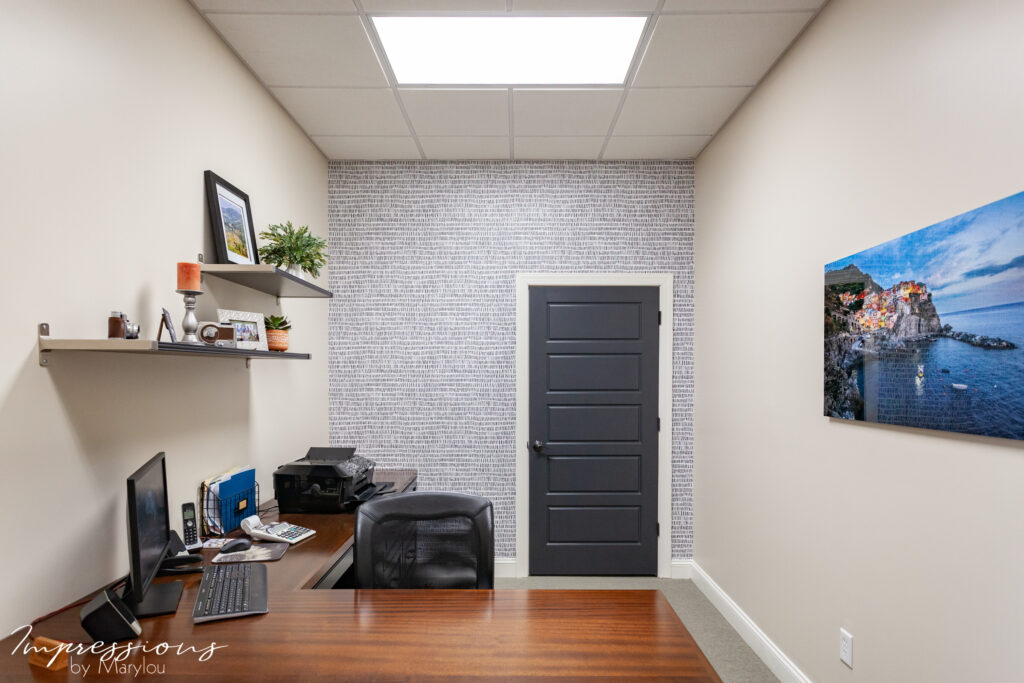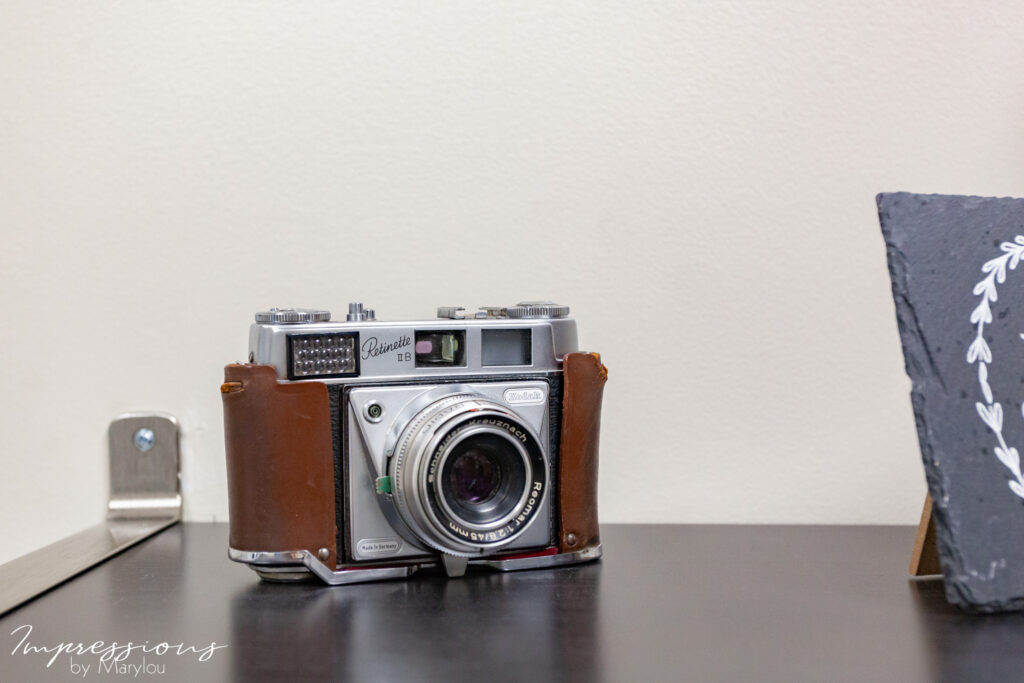 I had found some vintage cameras at an estate sale. The one below is a video camera.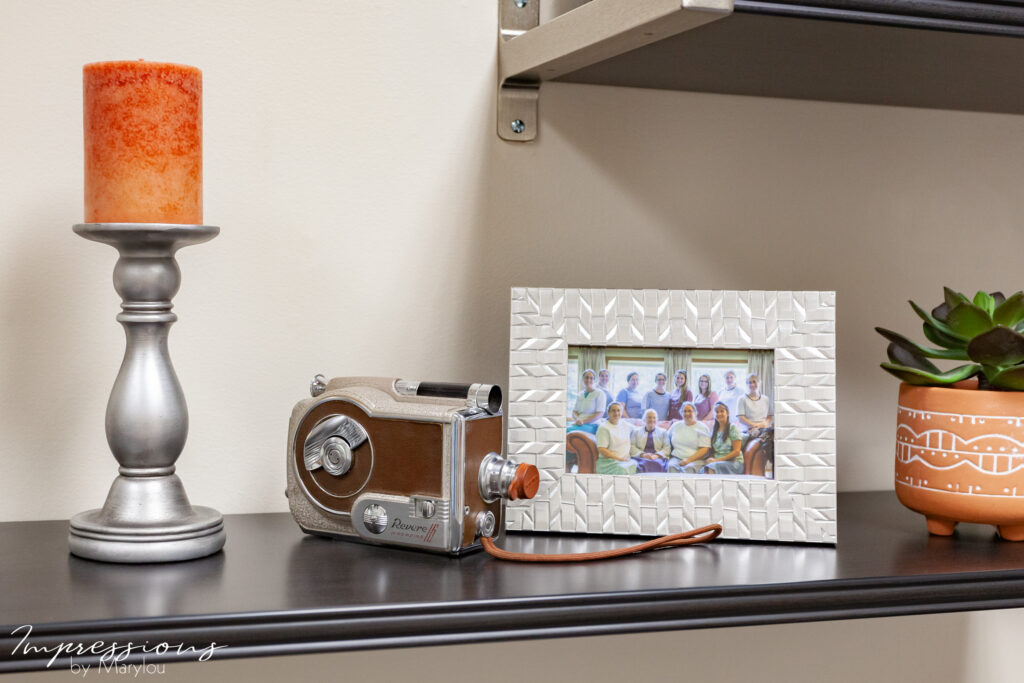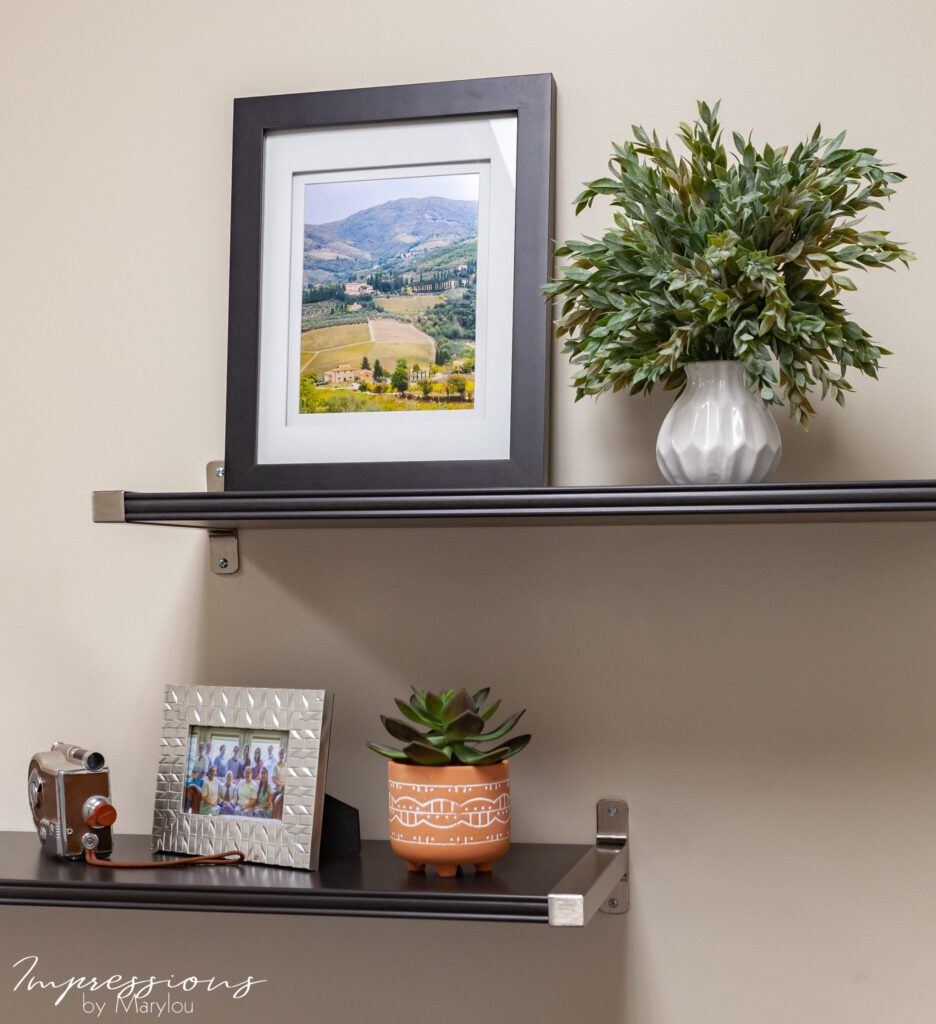 So, if you're in the area, stop by and see me! 🙂