Let's say this from the beginning… Halo Top does not know who I am. They do not know I am giving a review. I'm sure they're glad I buy their product, though. 🙂 I would not object to a coupon. 🙂
I could happily eat ice cream every day but I refrain 325 (more or less) days of the year. 🙂 I could save some money and buy a ice cream maker since Briana has so many delicious low calorie options, but I'm the only person who eats ice cream more than 4 times a year at my house, and I don't need the extra fat/calories often enough to buy a machine. (She's doing a giveaway right now. Believe you me I entered!) 🙂
A FB friend was singing the praises of Halo Top ice cream this past spring and I decided to try some. Wow! I was definitely hooked. Since I'm the only person at my house who eats it, I don't even bother pulling out a bowl. This ice cream freezes harder than regular ice cream because of the different type of sugar used. I don't even wait for it to thaw very much. I'll eat 8 or 10 bites and that's pretty much a serving and satisfies my sweet tooth.
Our local stores only offer about half of the flavors Halo Top offers. I've tried chocolate, peanut butter cup, mint chip and sea salt caramel.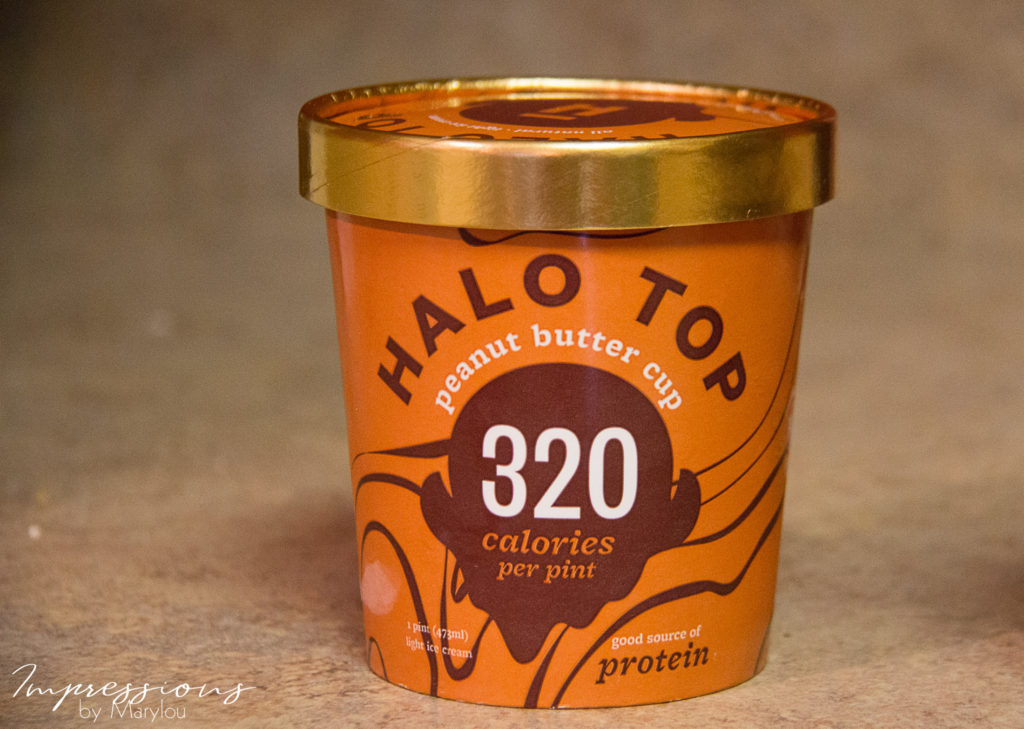 My favorite of these 4 is the peanut butter cup. This name may be a little misleading because we think of peanut butter cups as the ones with chocolate and this ice cream has no chocolate in it. It does have ribbons of unsweetened peanut butter in it which I love … a sweet/salty contrast.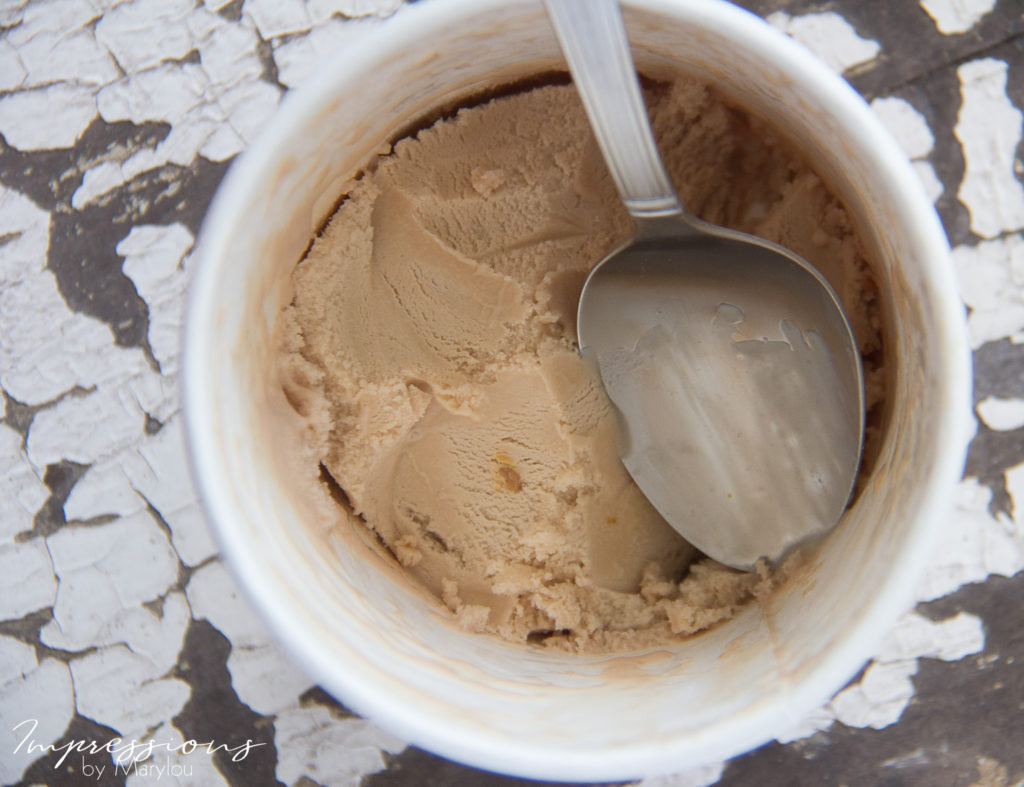 The chocolate flavor I would say is very close to a Wendy's frosty. If you let it thaw to soft it seems even creamier. This is my second favorite.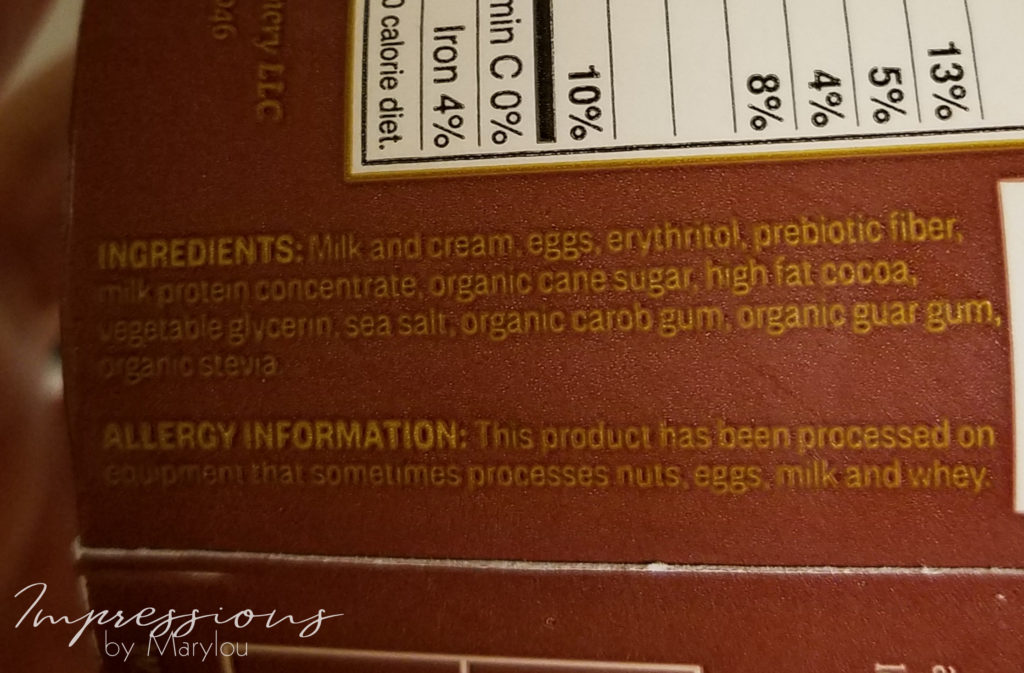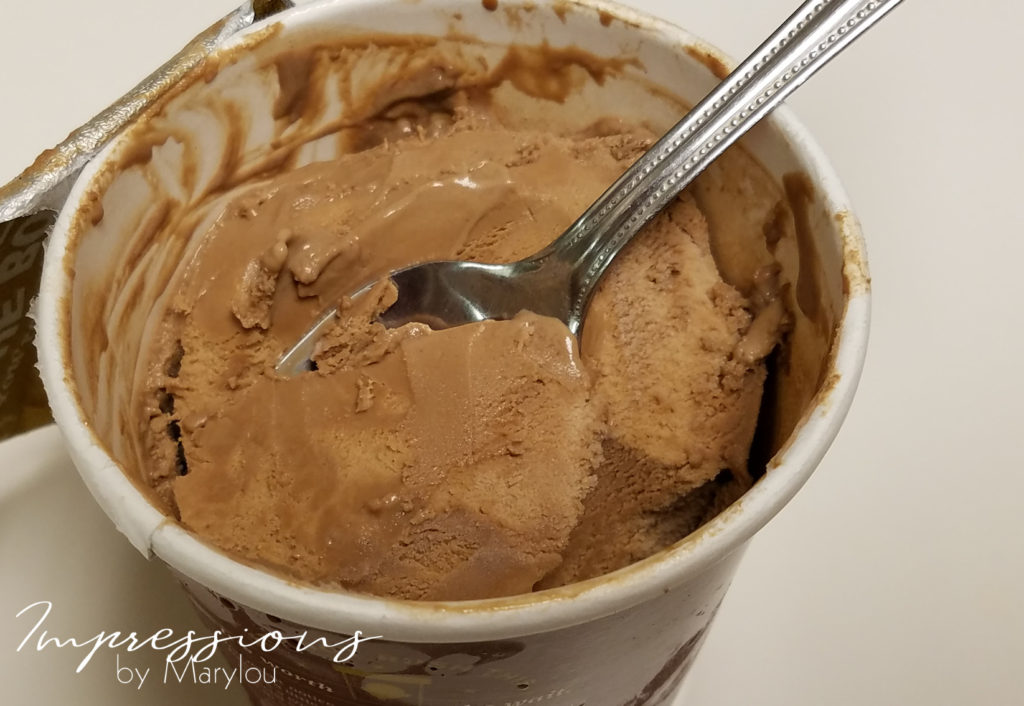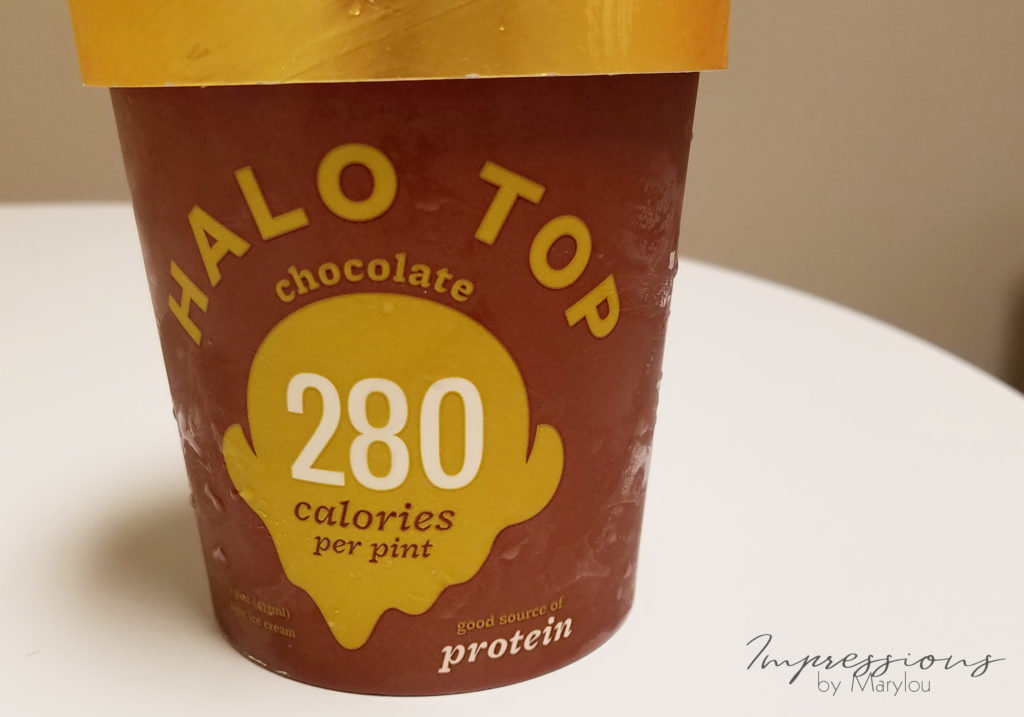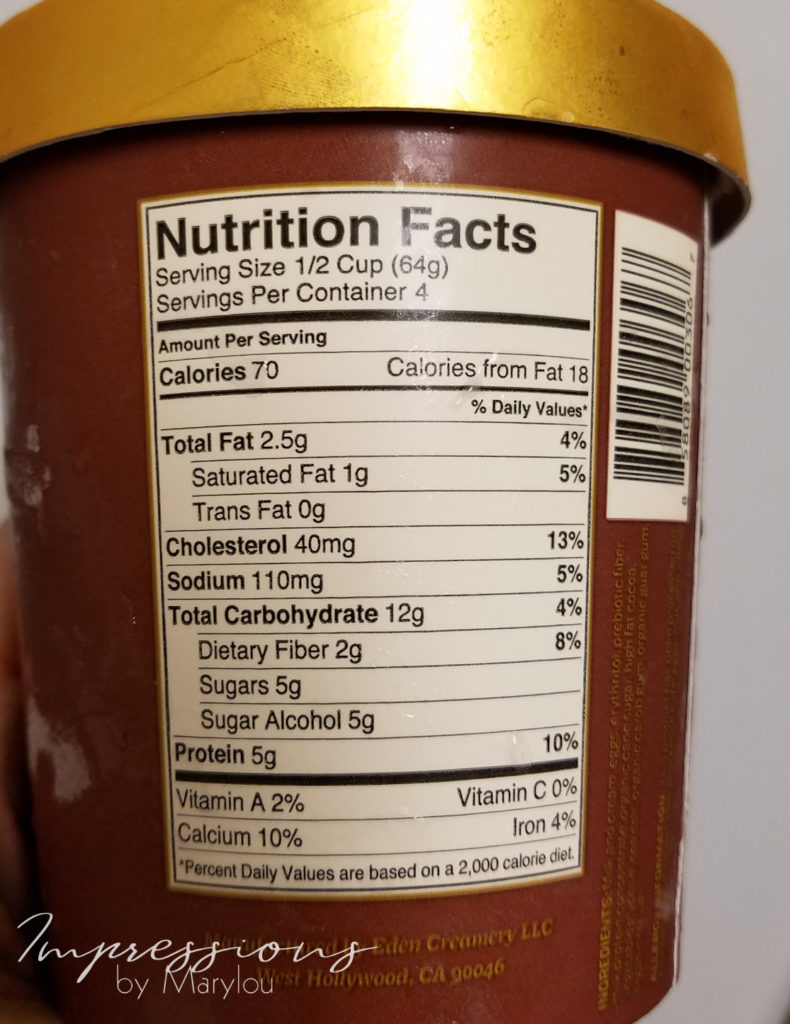 The mint chip is cool and almost like a palate cleanser kind of flavor. It is not colored with green in any way. It feels like a peppermint breath mint to me. Actually, it reminds me of cream cheese peppermints we made for my sister's wedding years ago. They are delish.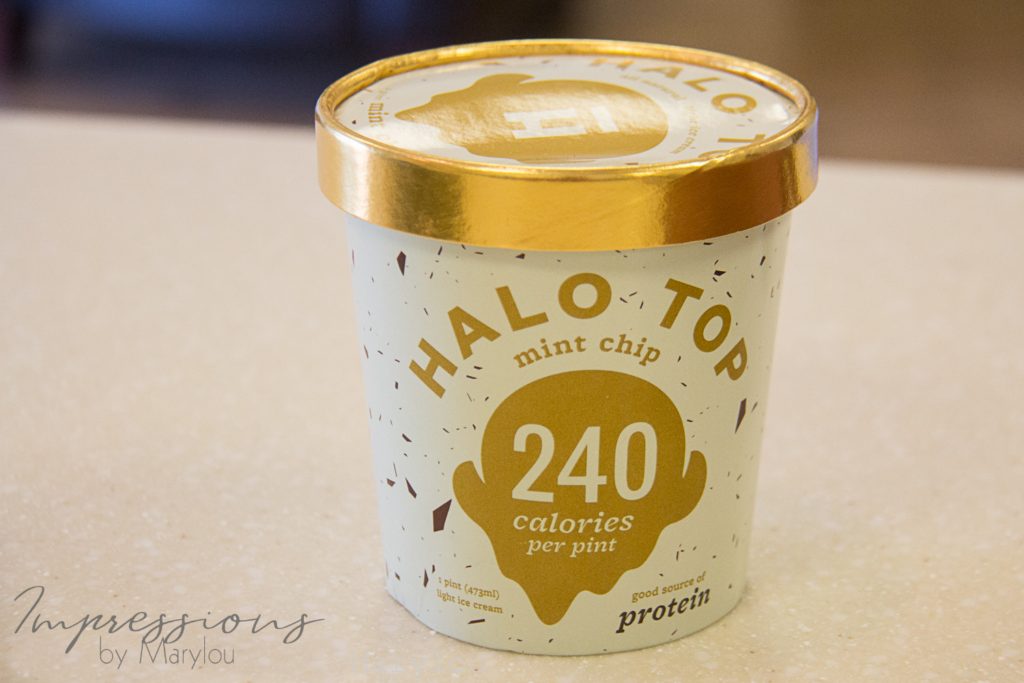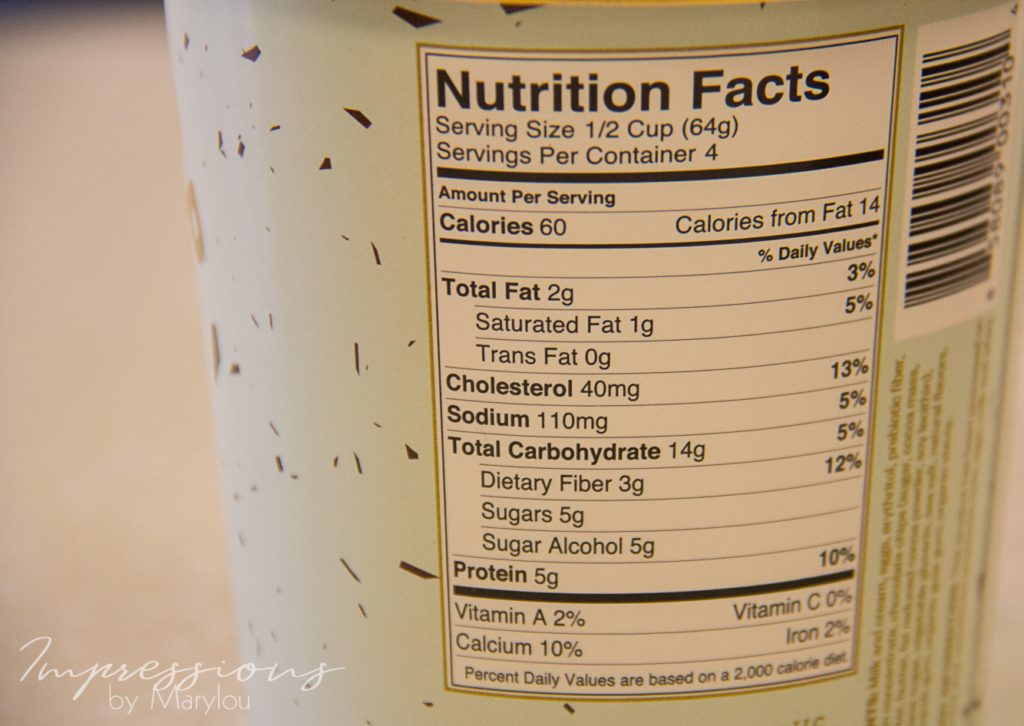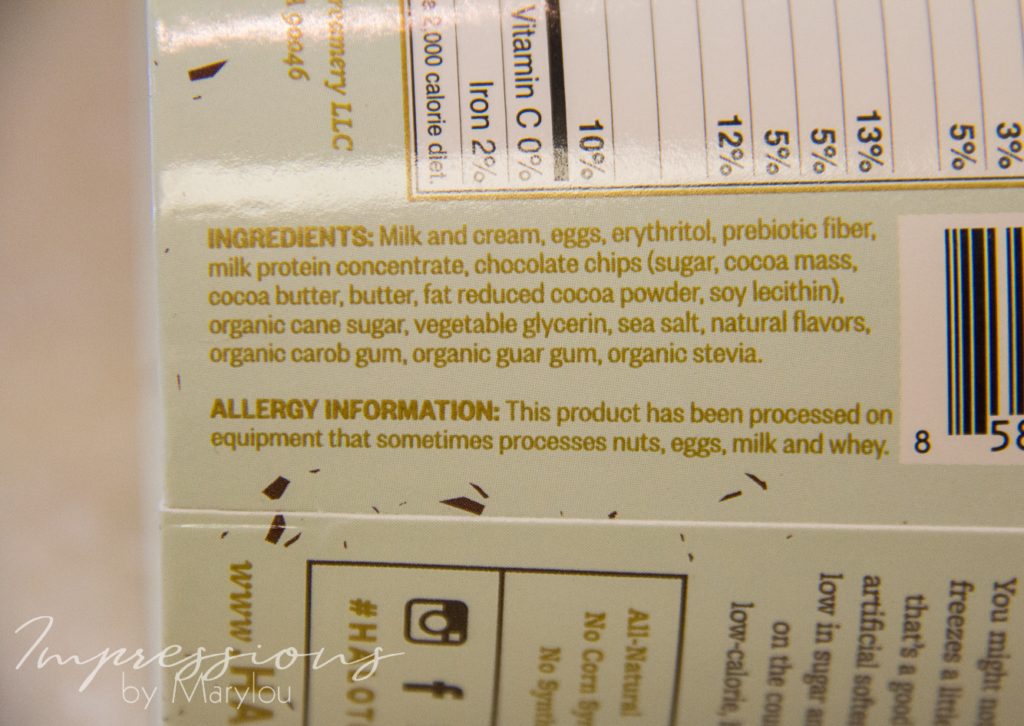 The sea salt caramel is more a butterscotch flavor than caramel. I still like it but if you don't like butterscotch you may be disappointed in the flavor.
Halo Top nutritional info (Peanut Butter Cup Flavor) :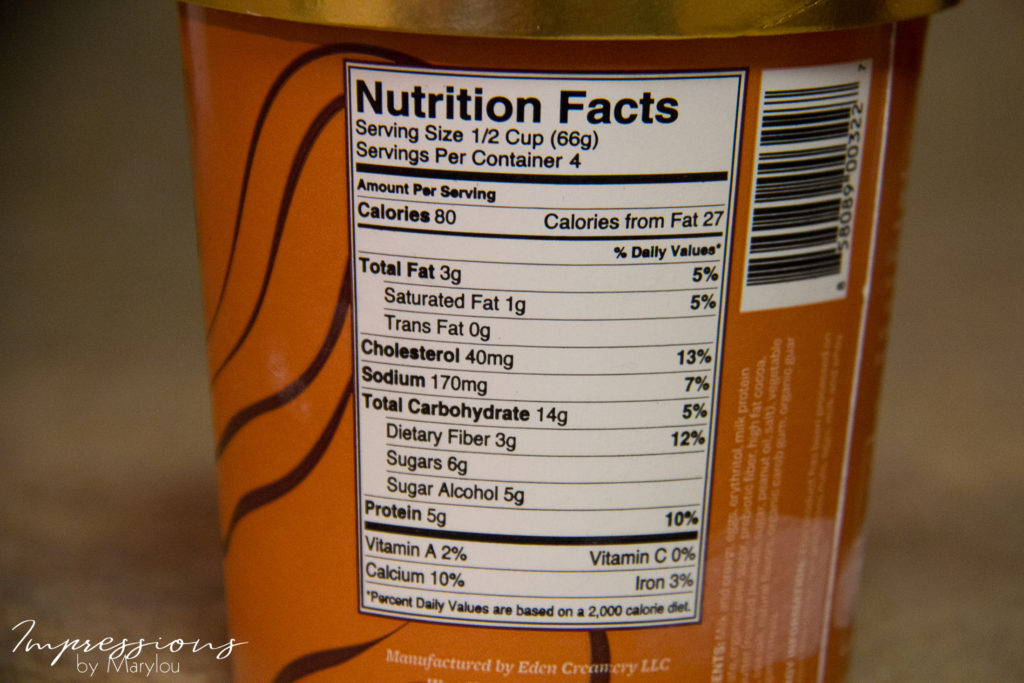 Another kind of ice cream nutritional info: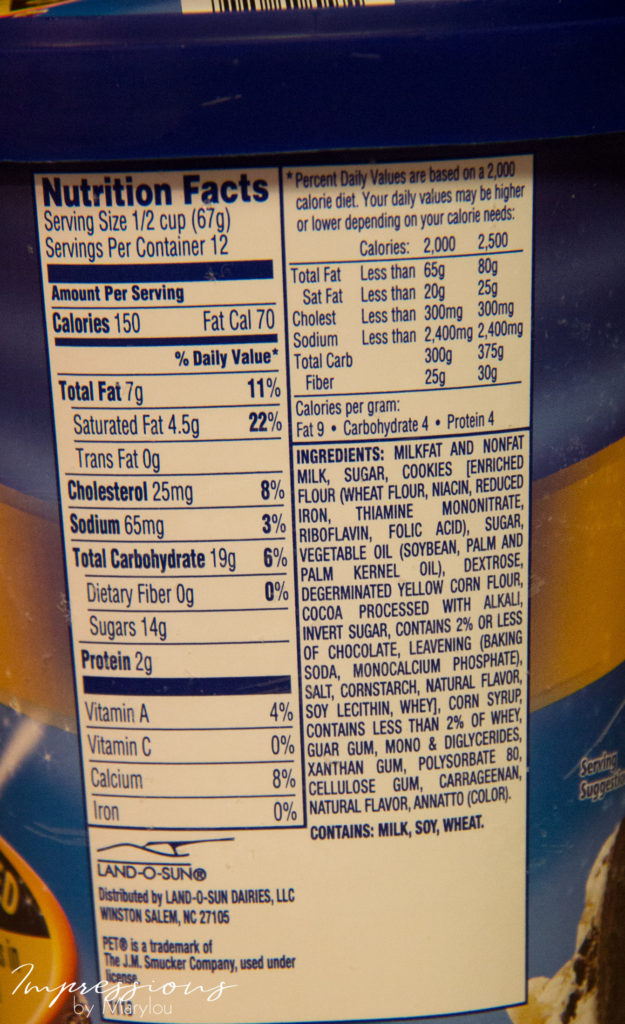 My conclusion is that if you are comparing it to you favorite ice cream brand (moose tracks is my favorite flavor, not picky about brands) by flavor/consistency, it probably won't make the grade. If you are calorie and fat-content conscience, you may possibly like it. I tried a pint of Cookies and Cream Breyer's Delights, their low calorie, low fat ice cream that they started offering recently, and did not like it near as much as Halo Top. It felt more icy to me than creamy.
P.S. Since we're (me, I guess it's me that's on that topic) of reviews and ice cream, let me share a link to an amazing ice cream that is off the charts in richness and taste! It is not in the diet category at all but is so delicious! Lemon Blueberry Cheesecake Ice Cream. How can you go wrong with that? I will say this, replace the blueberries with raspberries and it moves to the very top of the list. If I win Briana's give away, I think I'll make a batch of this. 🙂