So if an apple a day keeps the doctor away, does 4 apples a day keep 4 doctors away, or does it keep 1 doctor away for 4 days? Curious minds are wondering. 🙂
I don't actually eat 4 apples a day on average but I think I may have eaten 4 last week when we made applesauce! I was hungry, you know! We didn't eat supper until 8:00, although it was mighty satisfying when we did get to it: grilled chicken & sausage, baked sweet and red-skinned potatoes, tossed salad with homemade ranch dressing, and fresh caramel apple cake with ice cream.
Now that you are good and hungry, let's turn our attention to the topic at hand: Creamy Caramel Dip.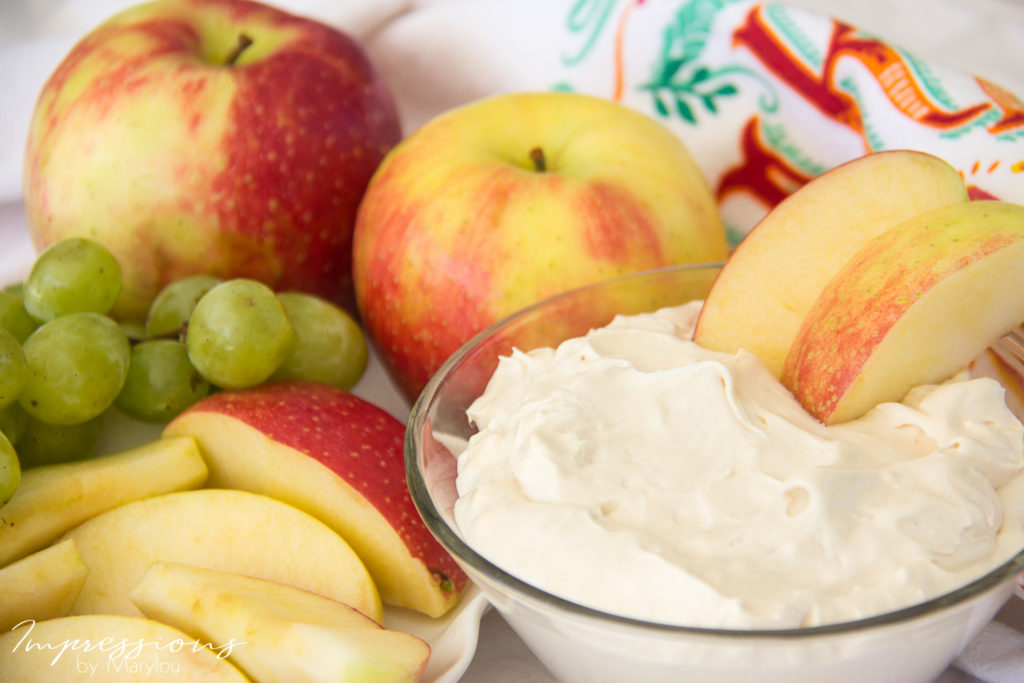 I was on for snack at Kids' Club (taking a break from the craft side of things for a bit) and wanted a dip for apples. We had gotten some delicious Jonagold apples from NC. The kids love apples and it's good to give them something healthy because we don't always do this.
Like these rainbow-topped cupcakes I made the previous time: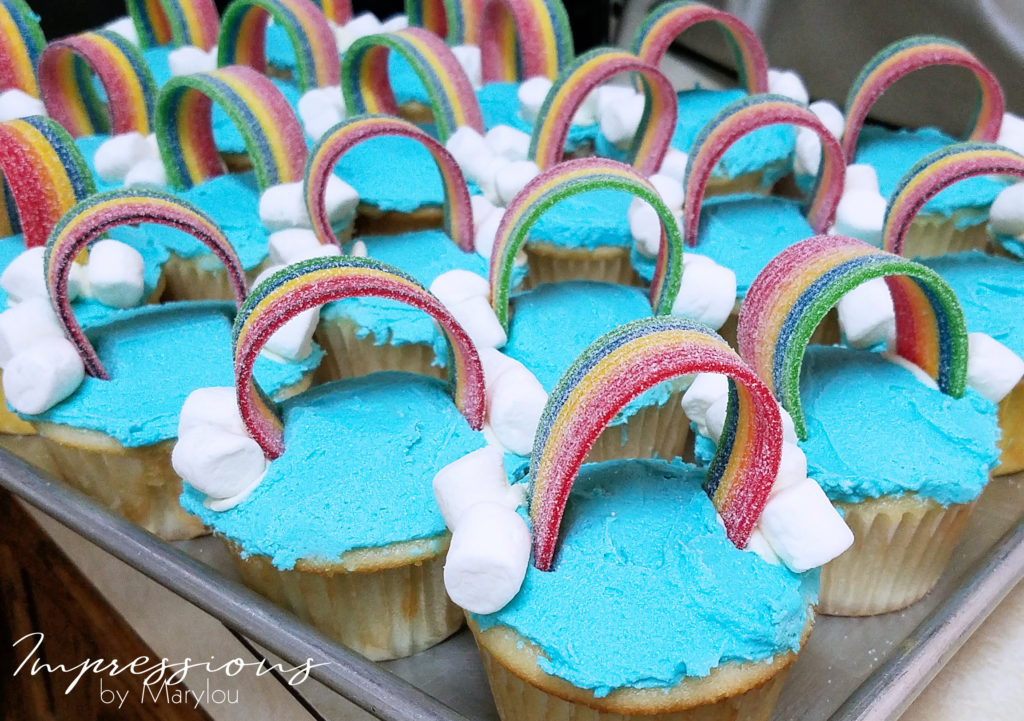 This is the recipe I made and it was a hit. You can go less sweet or more sweet by adjusting the amount of caramel sauce you use. It is also not heavily caramel flavored. This makes it a good dip for a variety of fruits.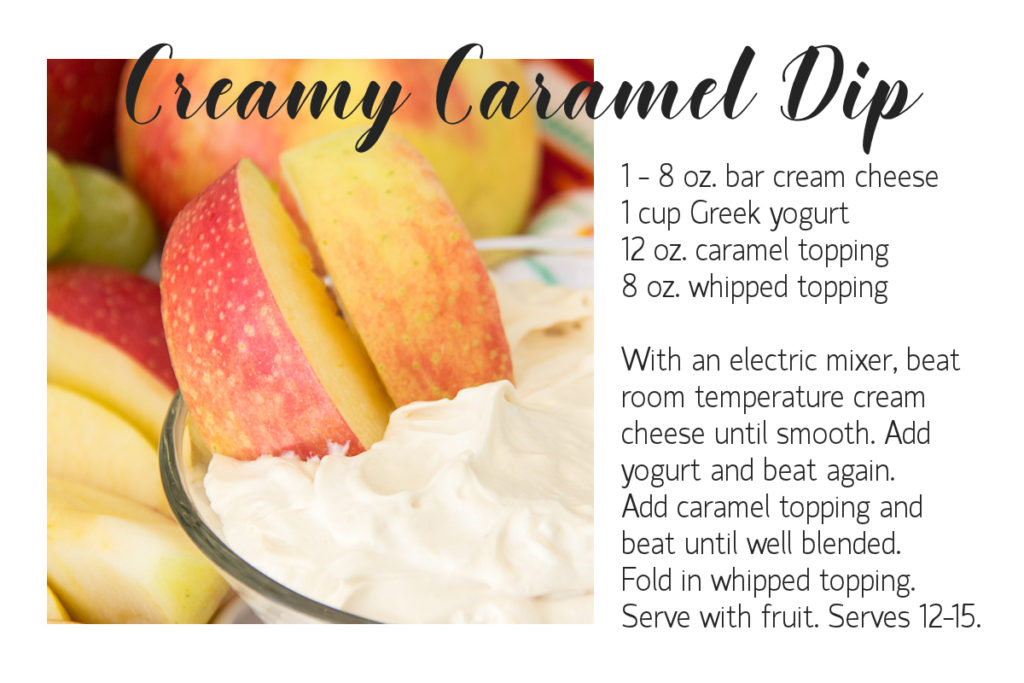 I even froze some thinking it could be something like an ice cream. It could be poured into a graham cracker crust for a frozen dessert. I'd totally eat that.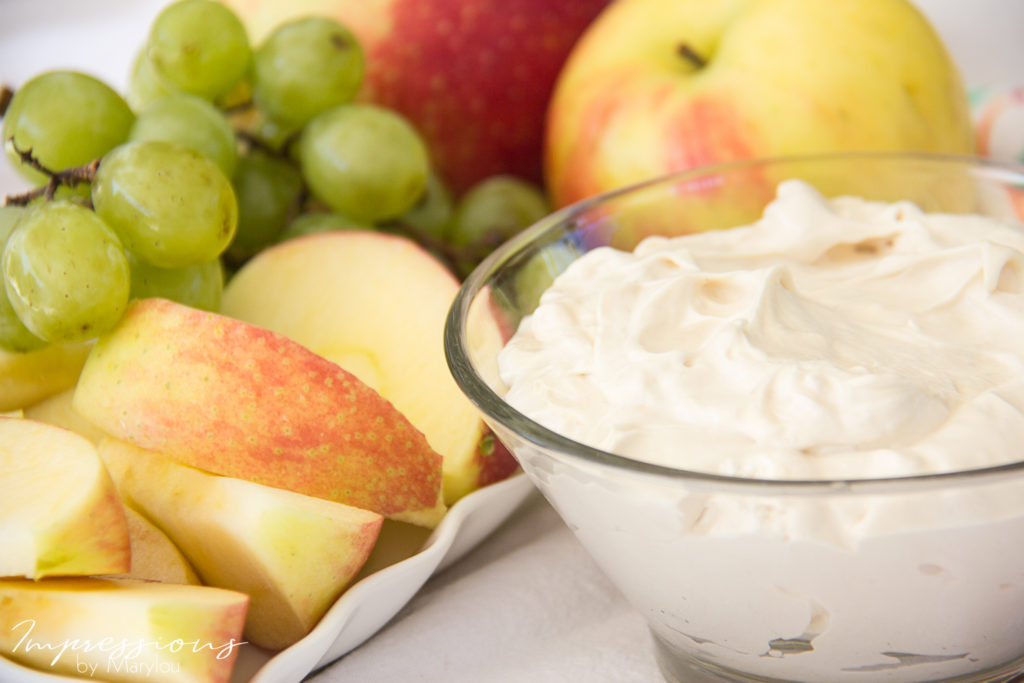 I used the Smuckers caramel topping, the 12.25 oz jar. You could probably do a brown sugar & melted butter & evap milk variety of the same.
If you try it, let me know what you think. 🙂