When you take an amazing trip there's something about it that calls exactly 12 months later. In my case it's Fall Weather that triggers those feelings. I've been to Montana, Colorado, Michigan and New England in the Fall. I've even been to Boston in the Fall (cue the Veggie Tales song Pirates Who Don't Do Anything). I've lived through 3 beautiful falls in Northwestern Ontario. While our weather in Georgia isn't exactly crying fall yet, it does whisper it in the mornings and evenings. It is on the way.
The Michigan trip came 2 years ago the end of September/beginning of Oct. My sister and I flew to Detroit and were met there with a great group of girlfriends from Ohio. We motored up to Mackinaw City, Michigan. I hadn't been to northern Michigan before and was struck with the similarities of the "wilderness" to NW Ontario! It almost felt like coming home. We overnighted at a lovely motel on Lake Huron (I believe). We could see Mackinac Island in the distance and that is where we headed the next day.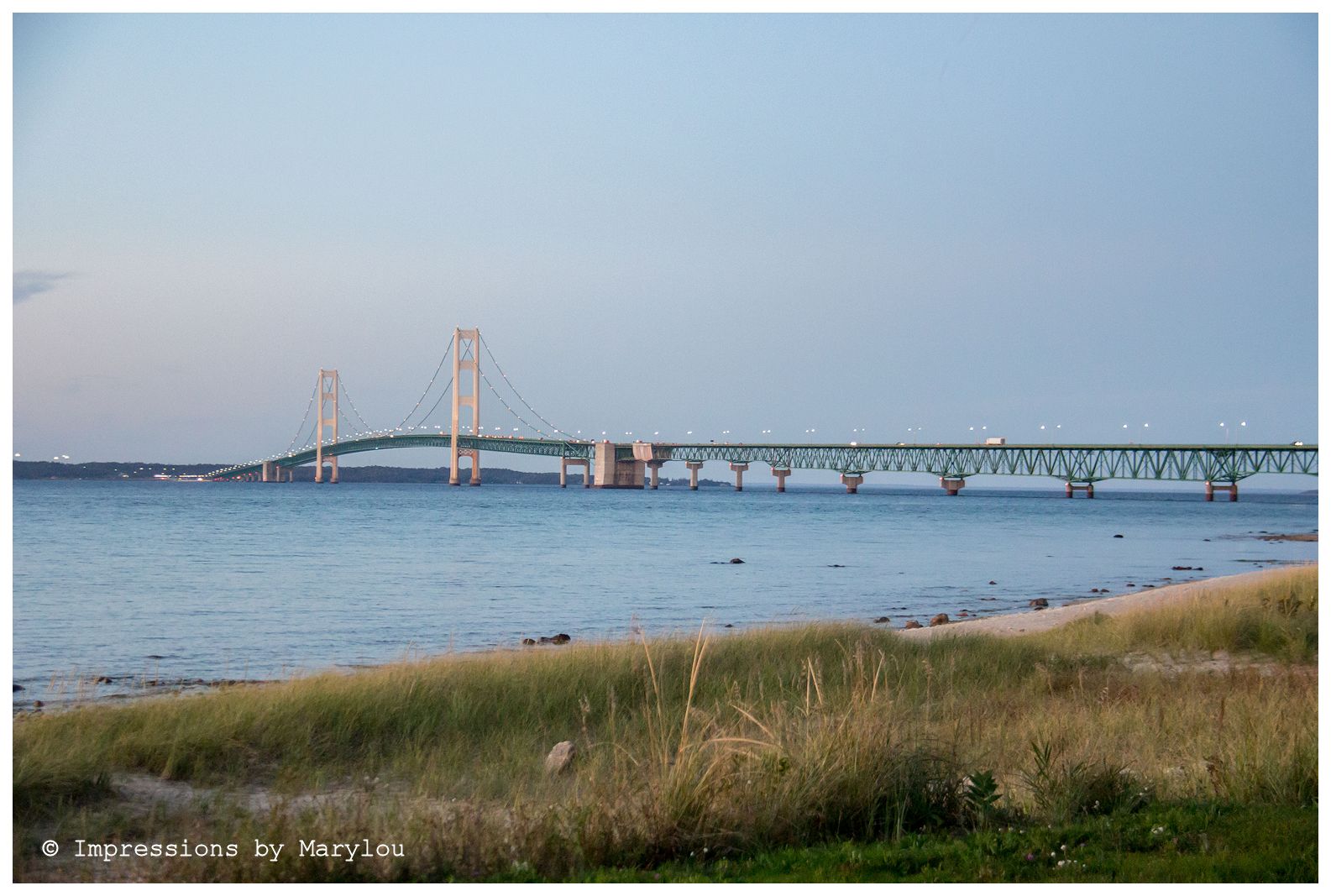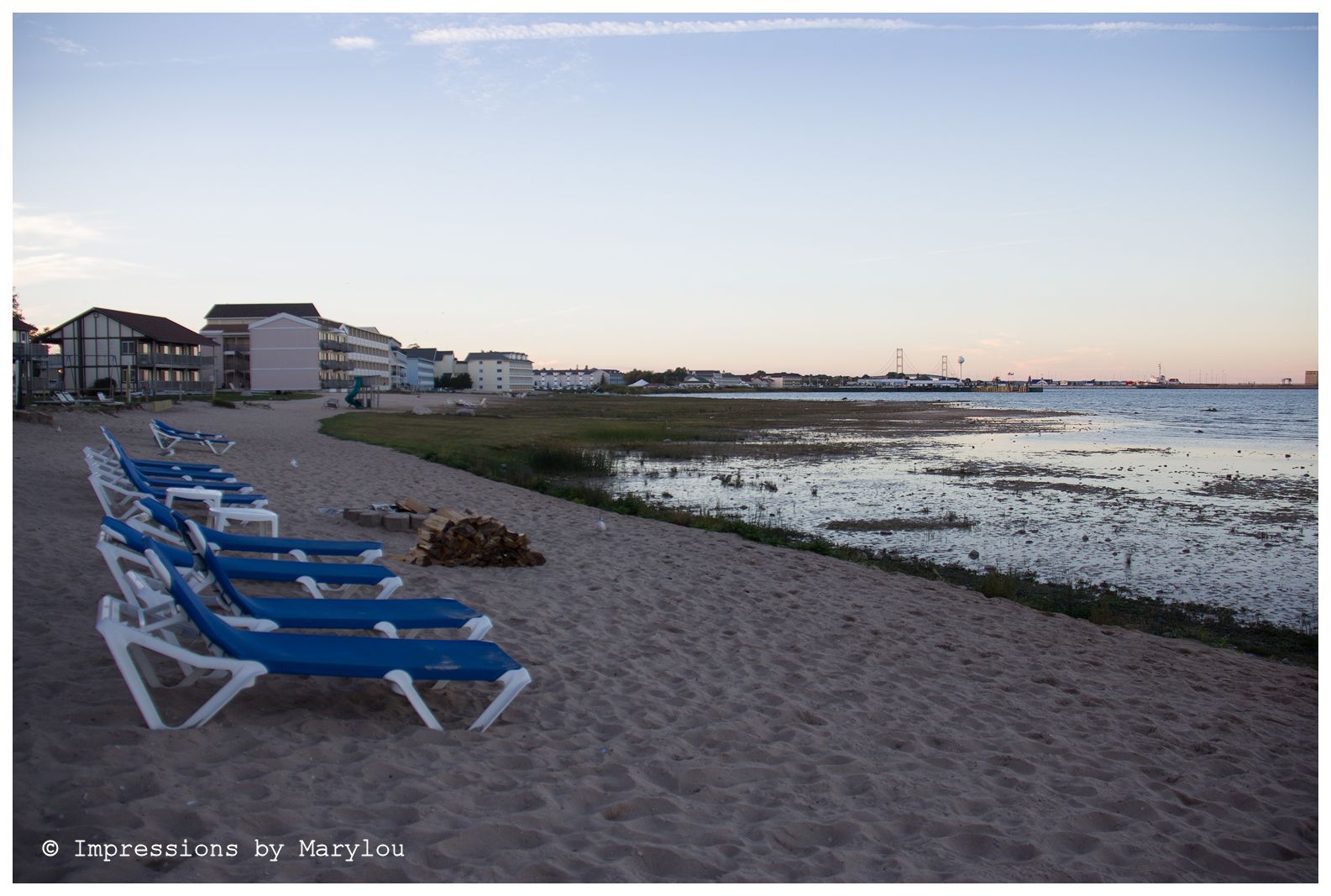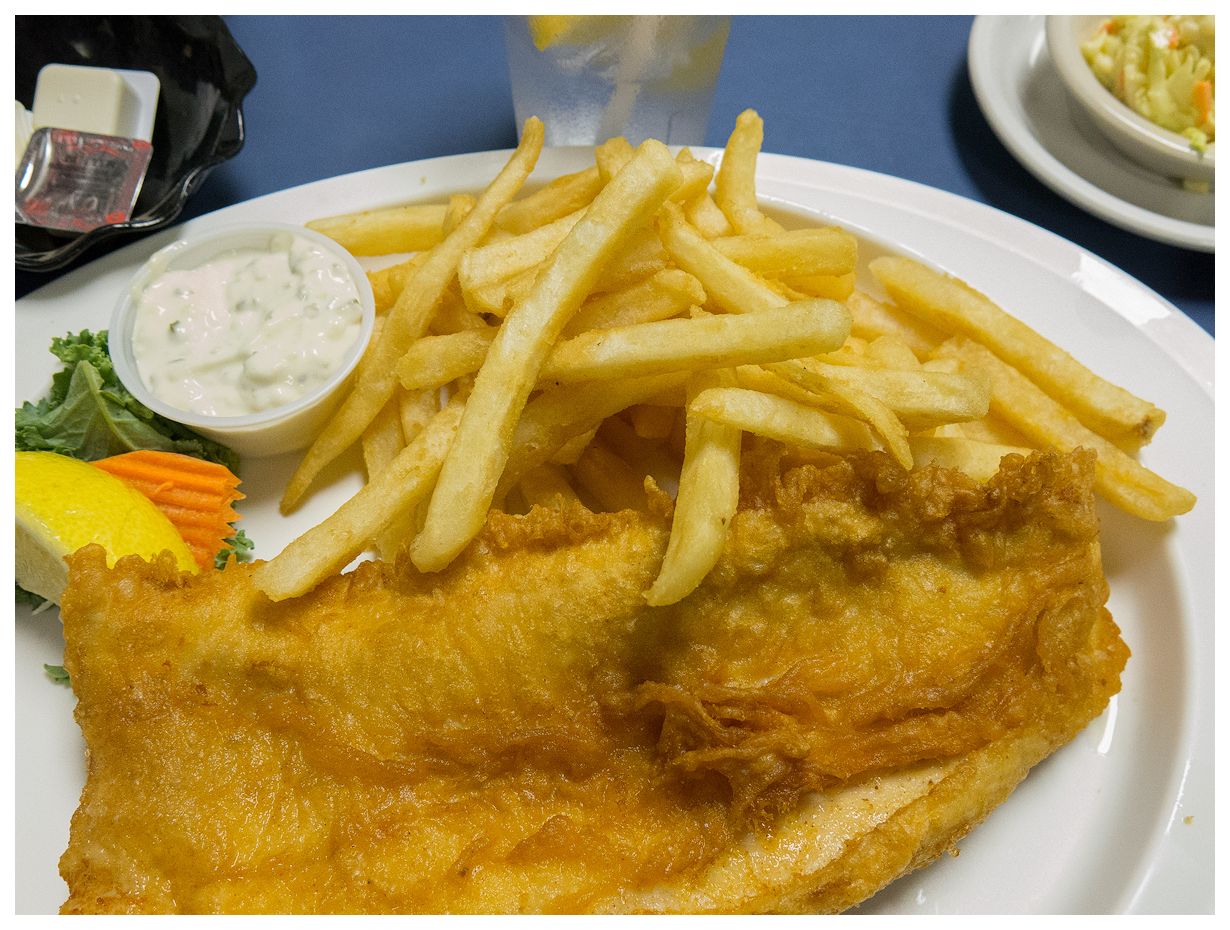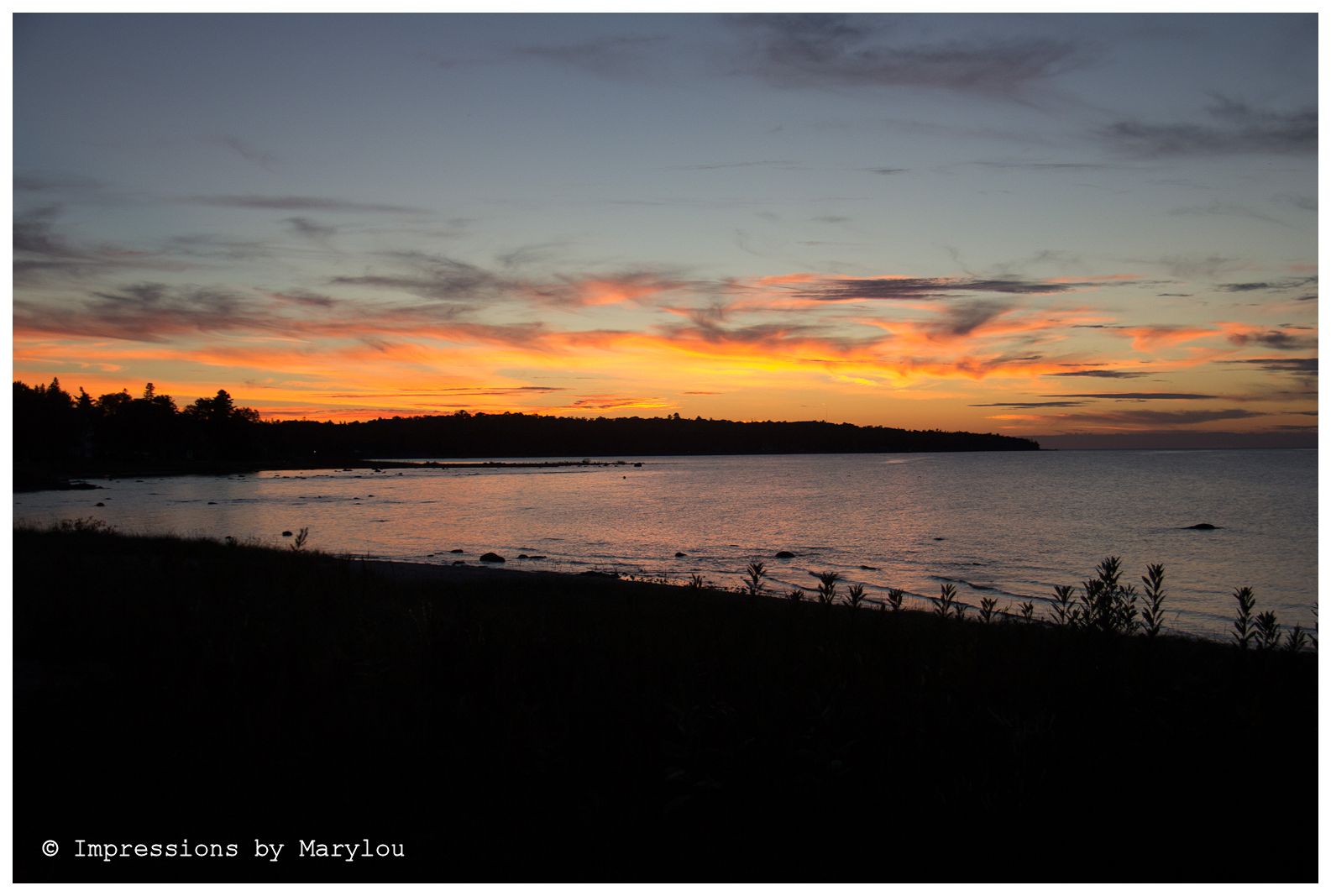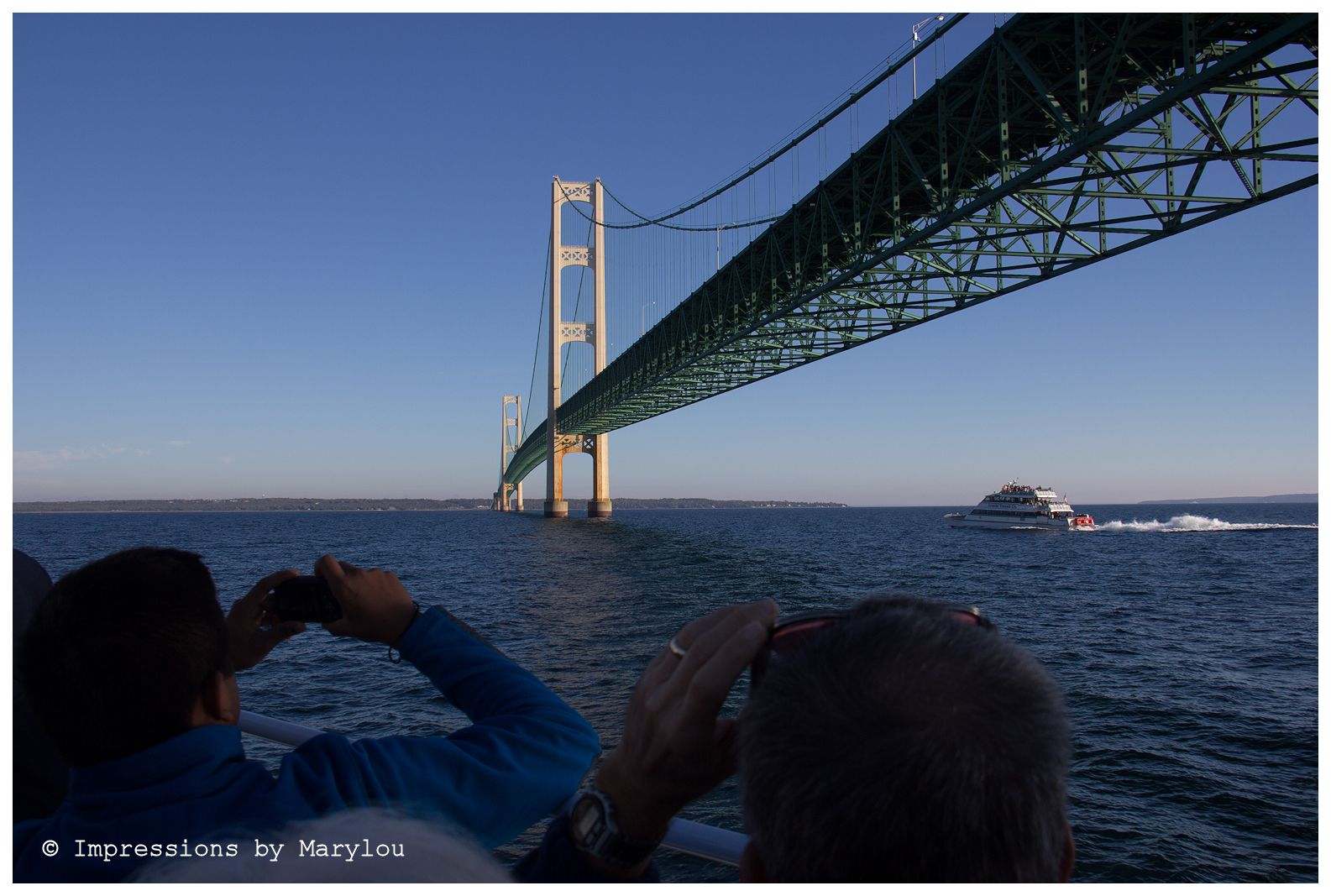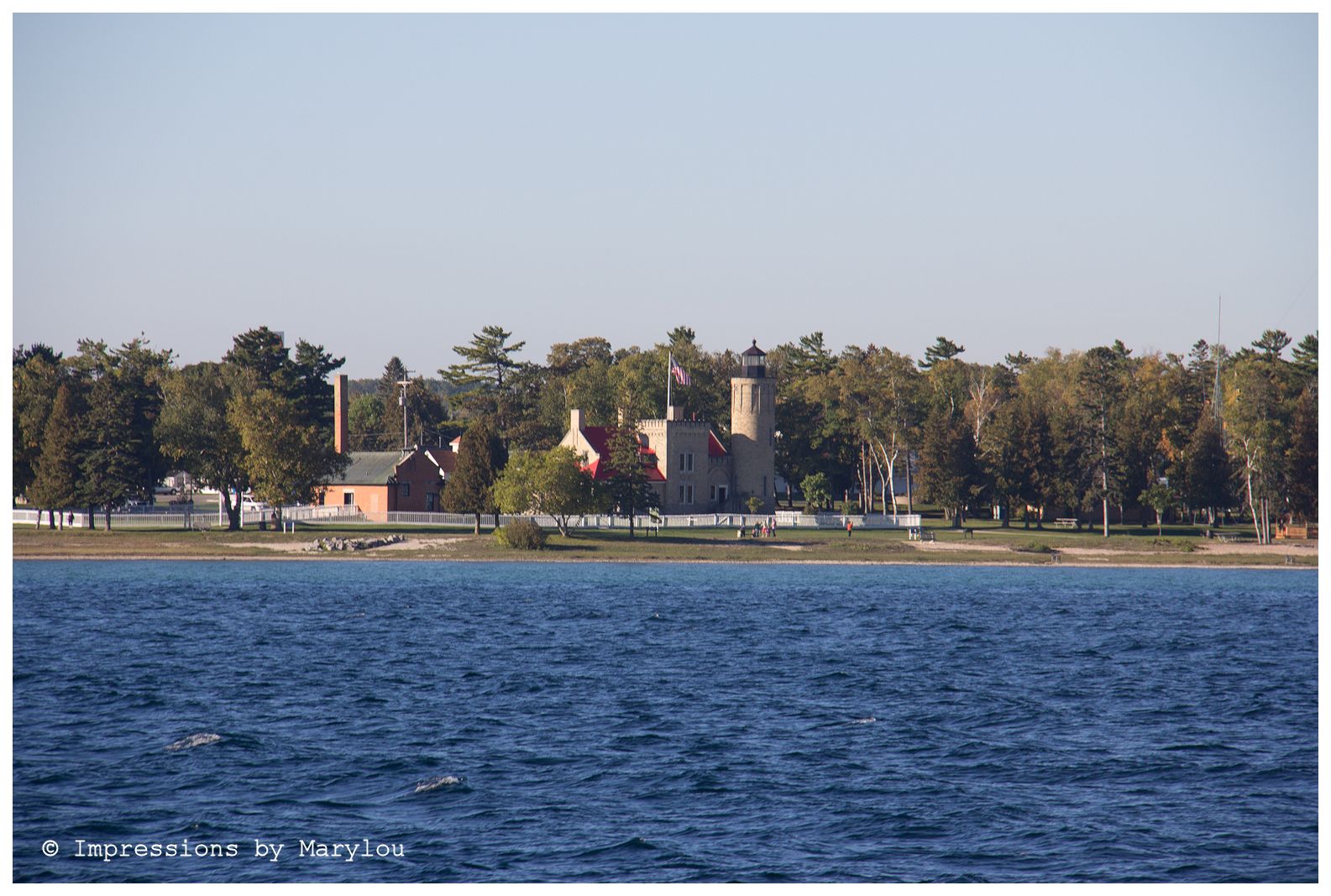 Another ferry headed the other direction.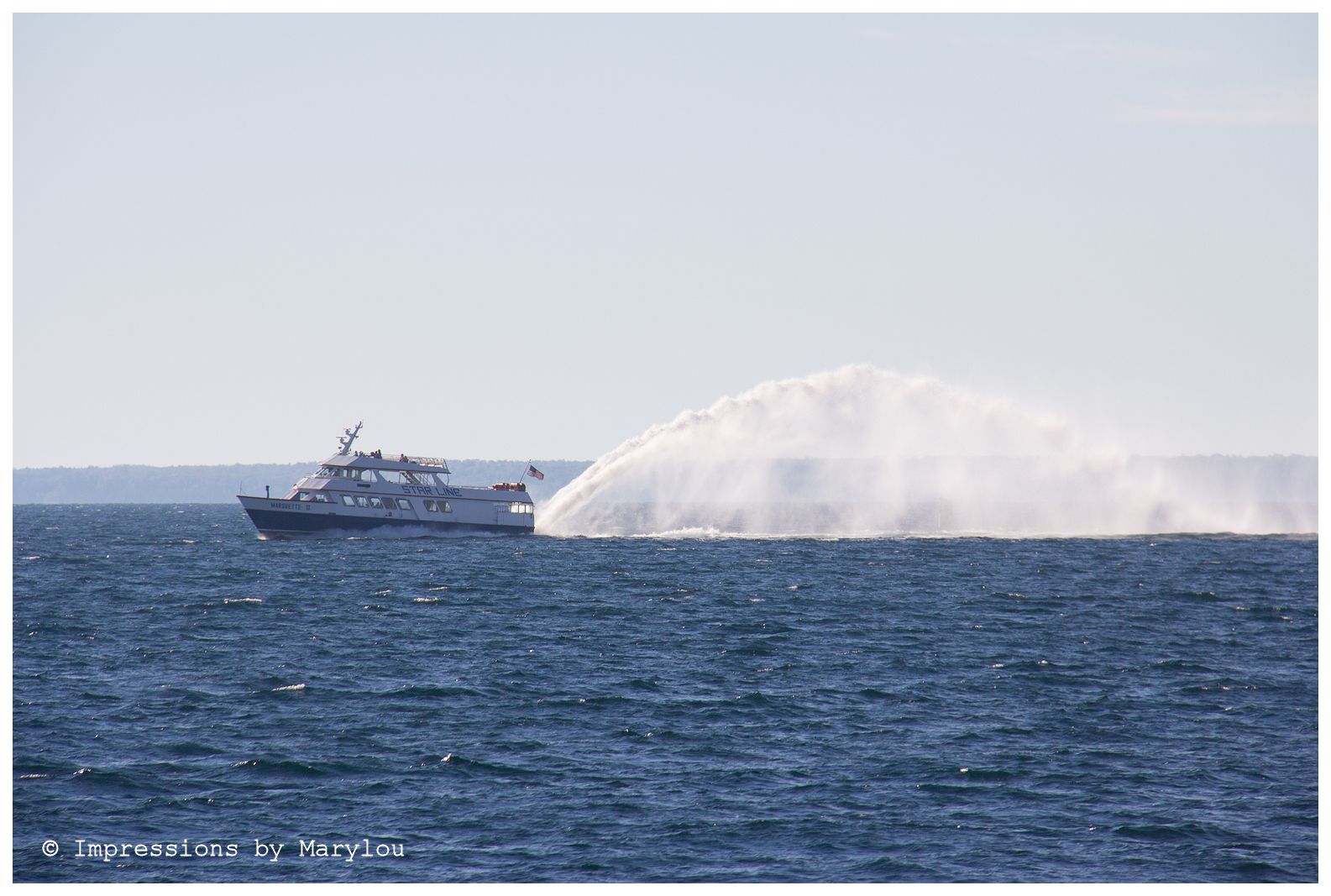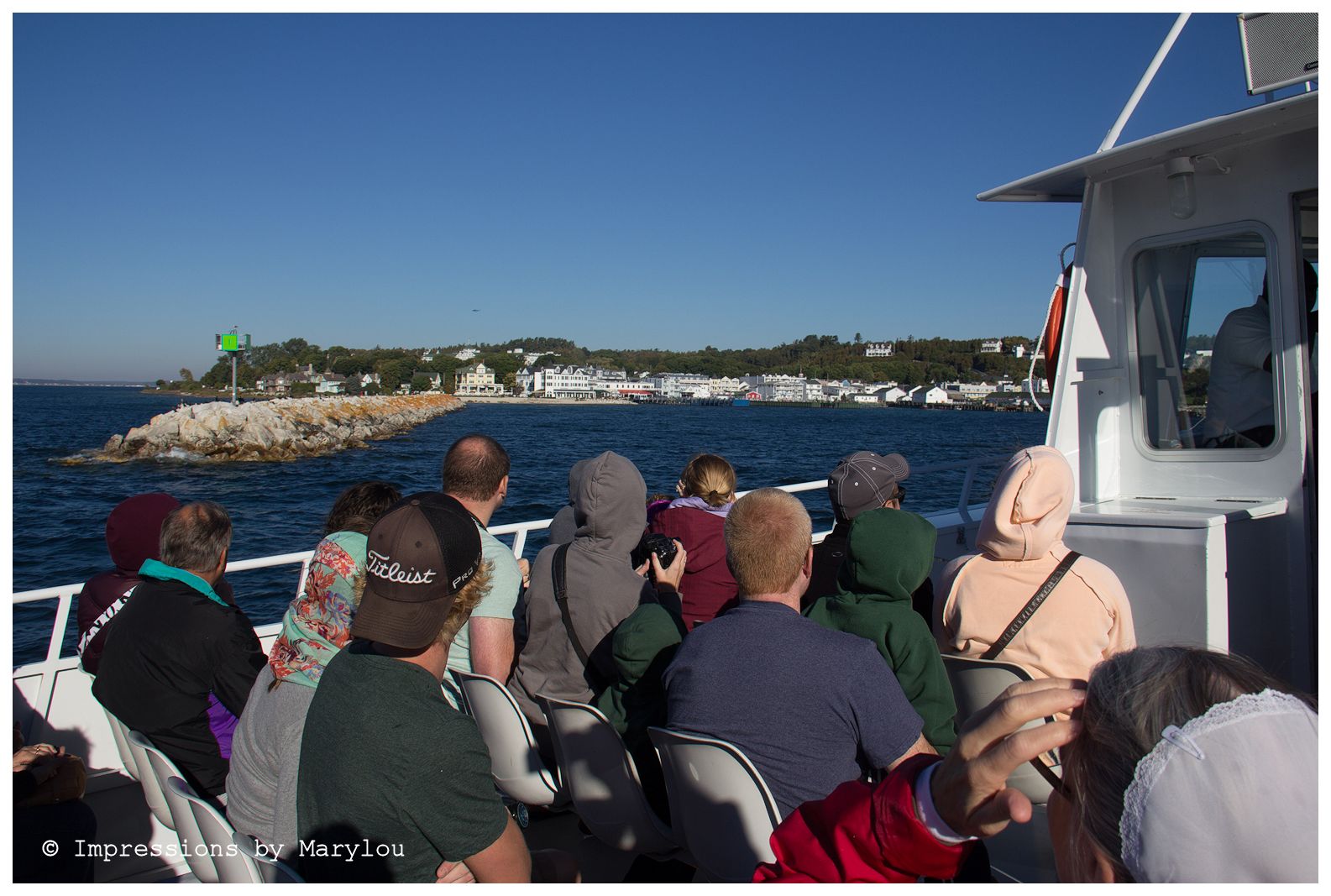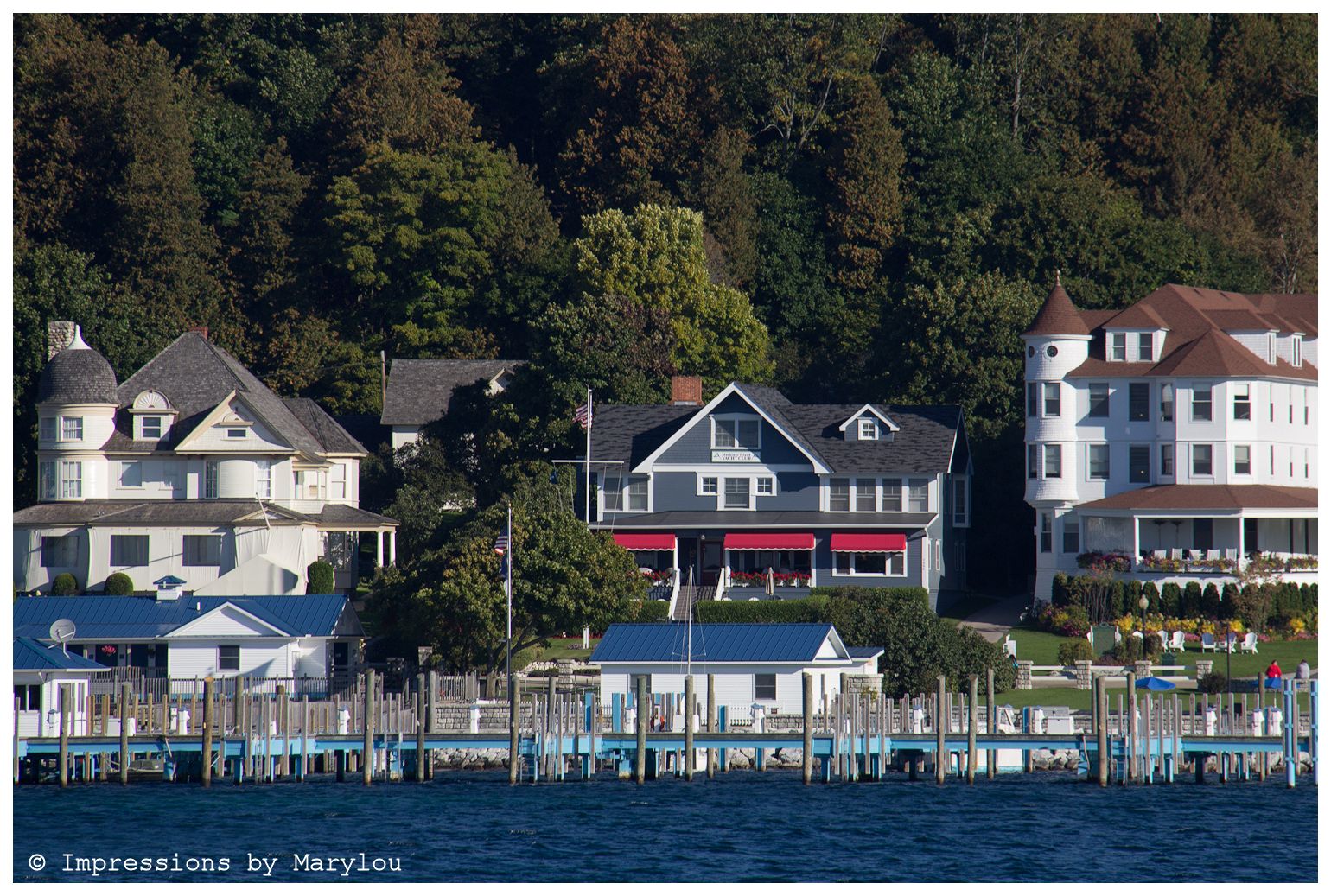 Coming into the harbor at Mackinac Island reminded me of Martha's Vineyard, with Victorian mansions along the water.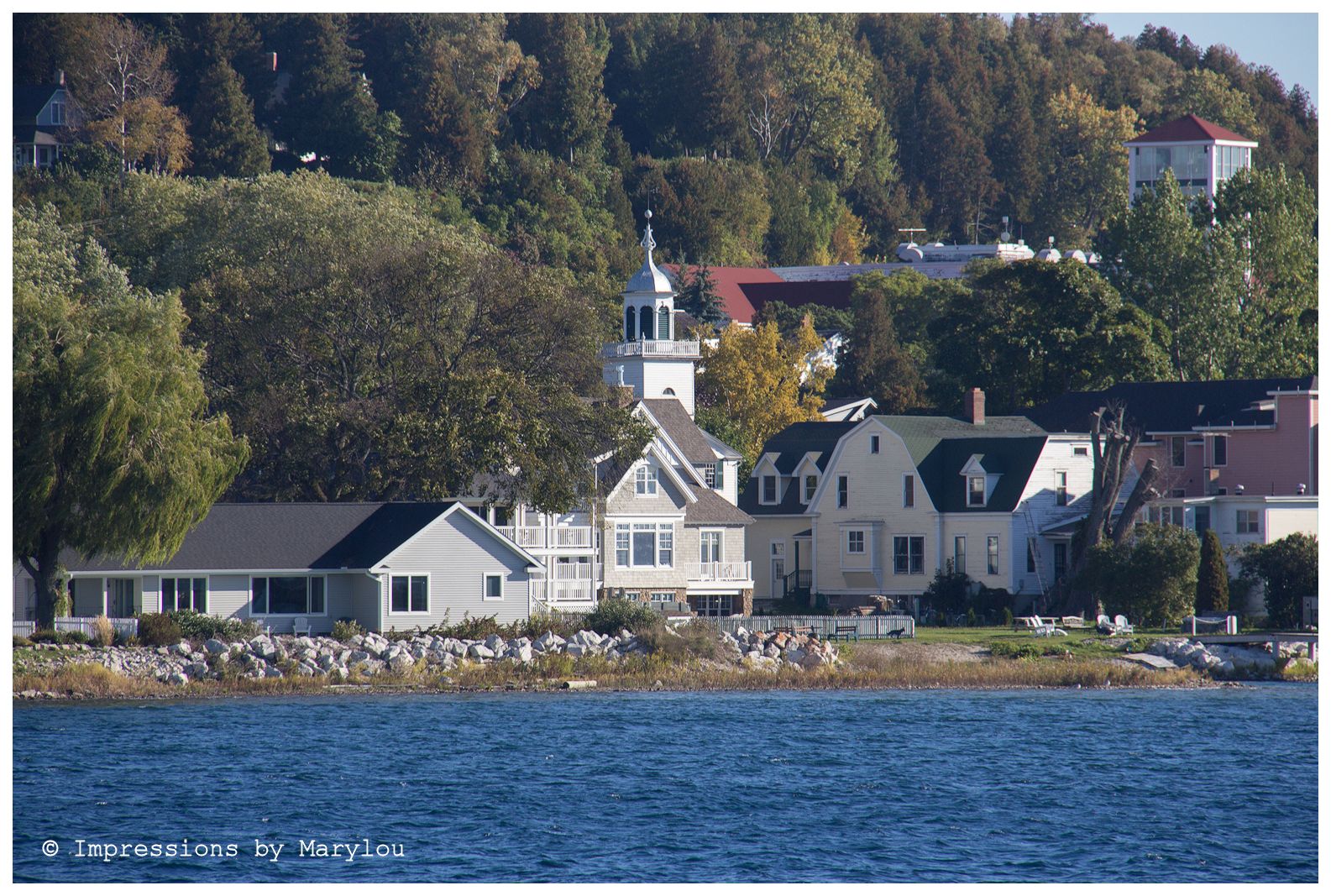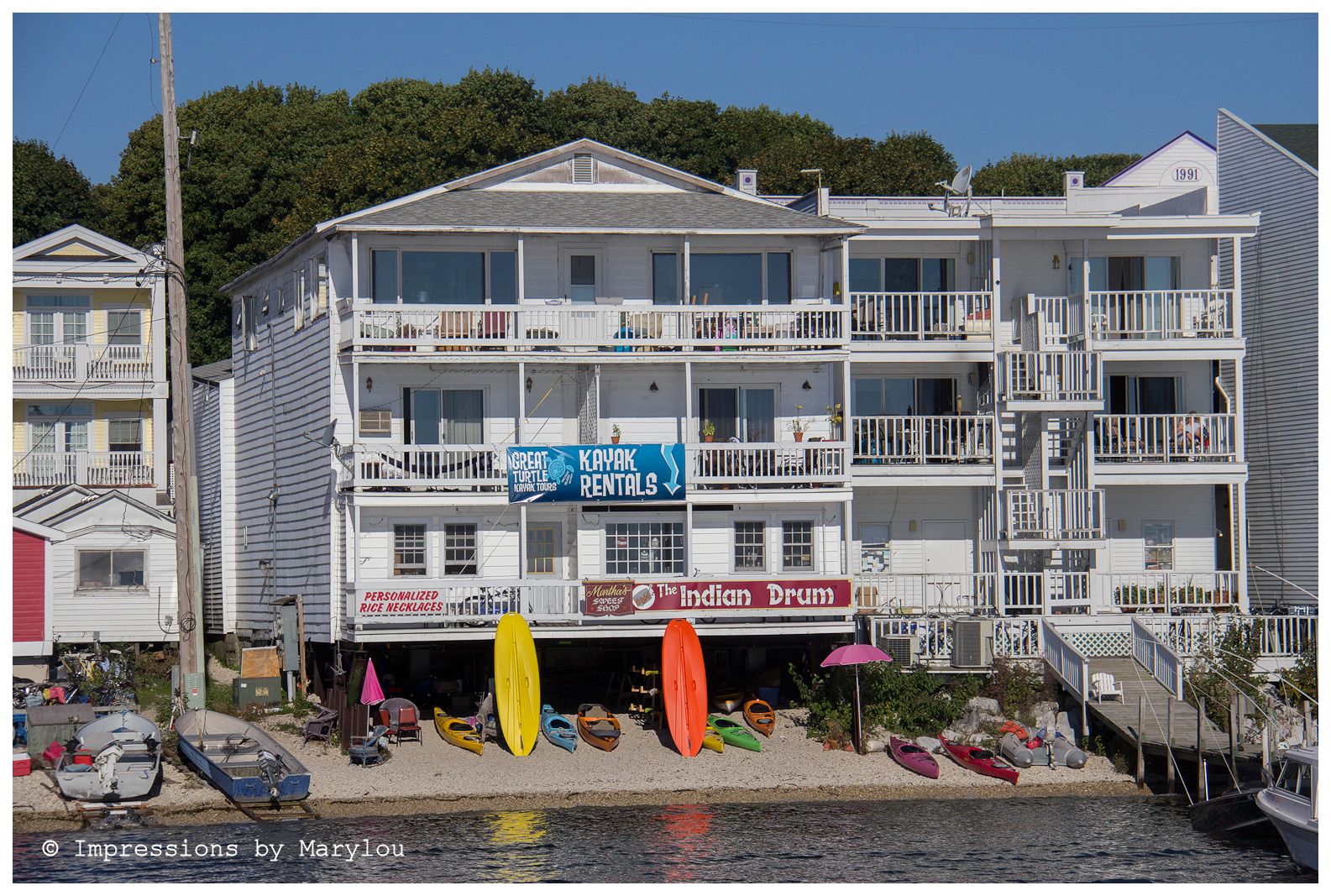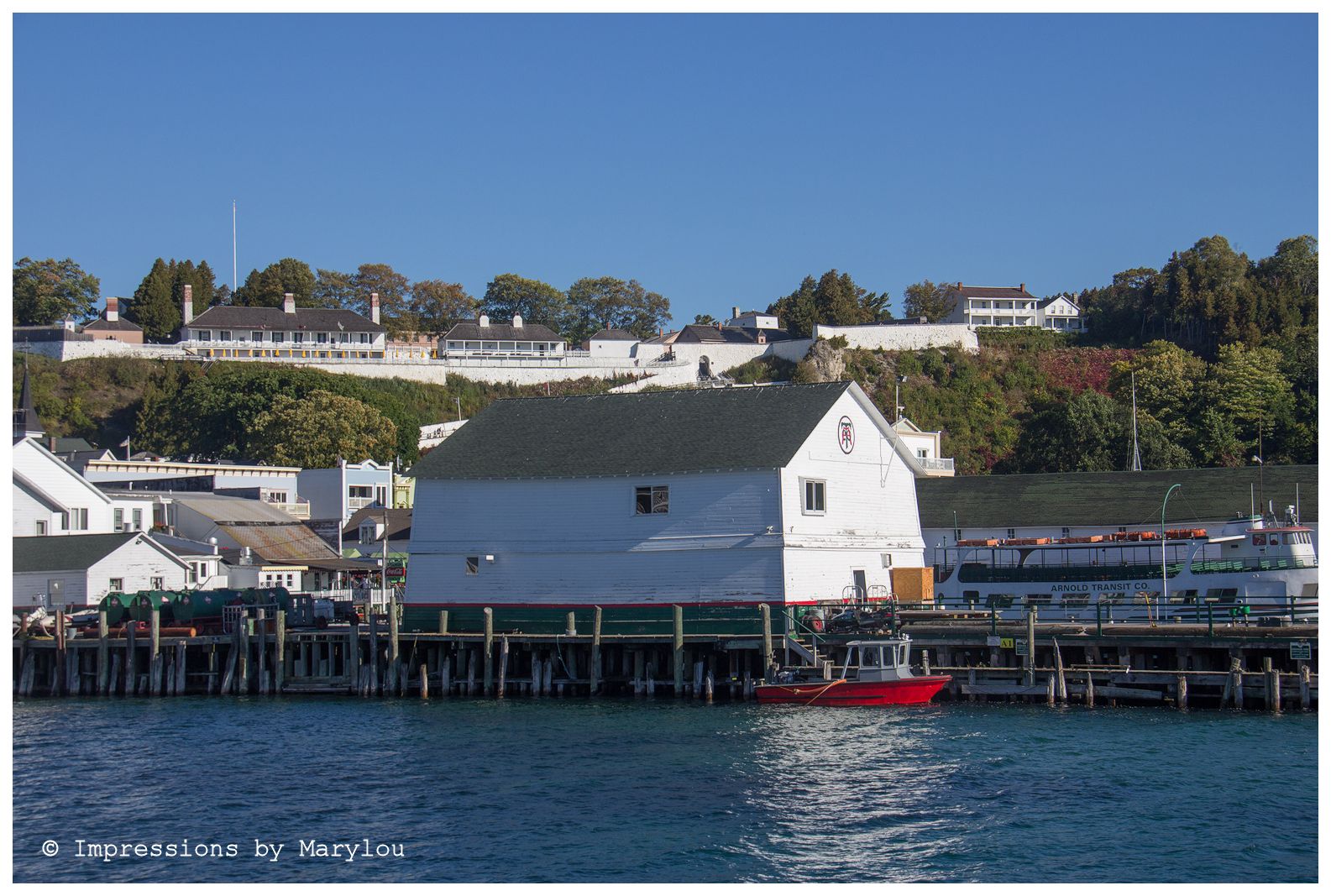 I'll admit I was a little leery of the possible "touristy" (which my mind usually reads hustly-bustly busy) Mackinac Island. I needn't have worried. Yes, it is touristy, it is laid-back and charming! I highly recommend it, especially in the fall. I imagine summer could be kind of crazy with tourists. The Saturday we were there was by far the busiest day.
All transportation on the island is by bike or horse-drawn carriage/wagon/cart. The only exceptions are emergency vehicles.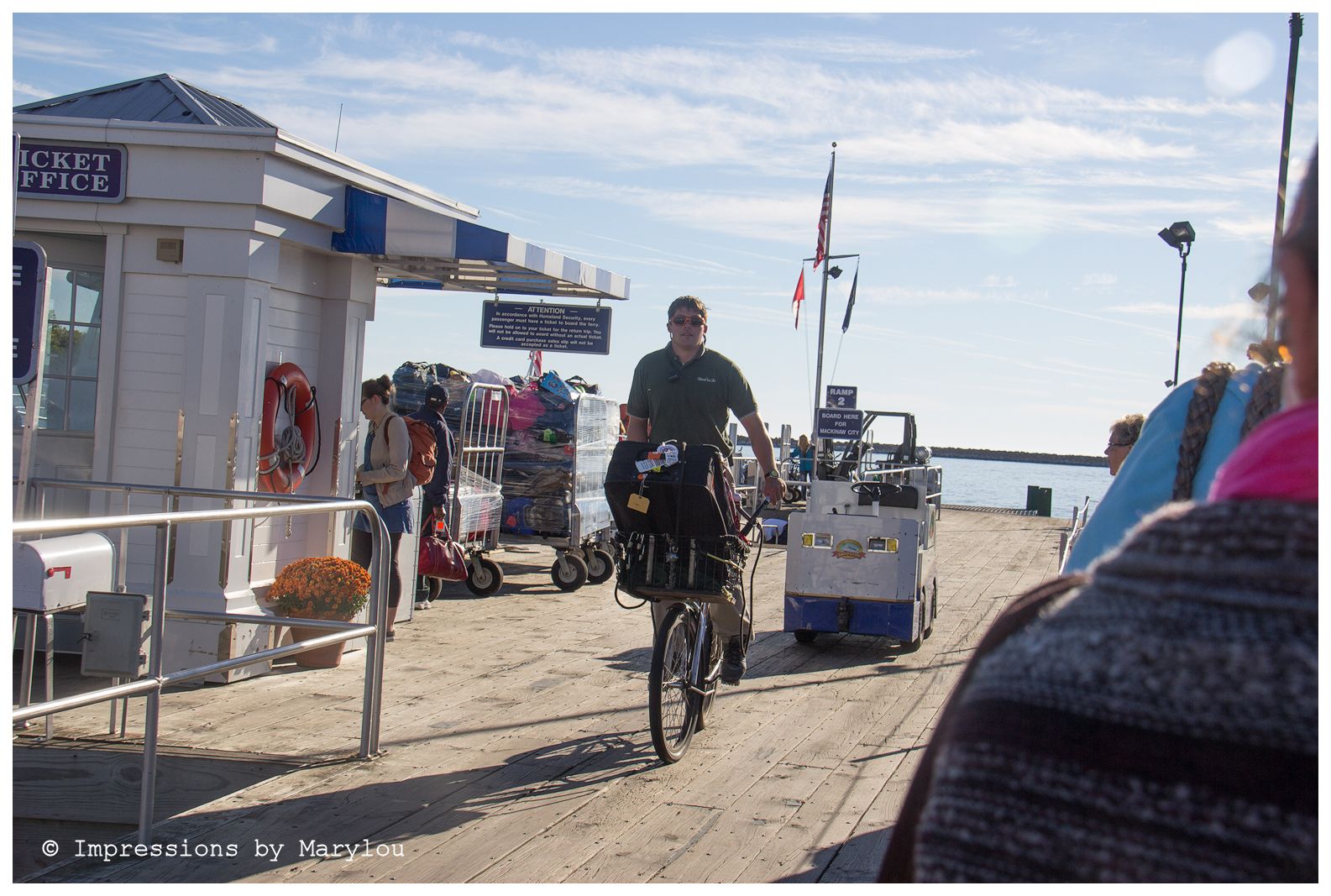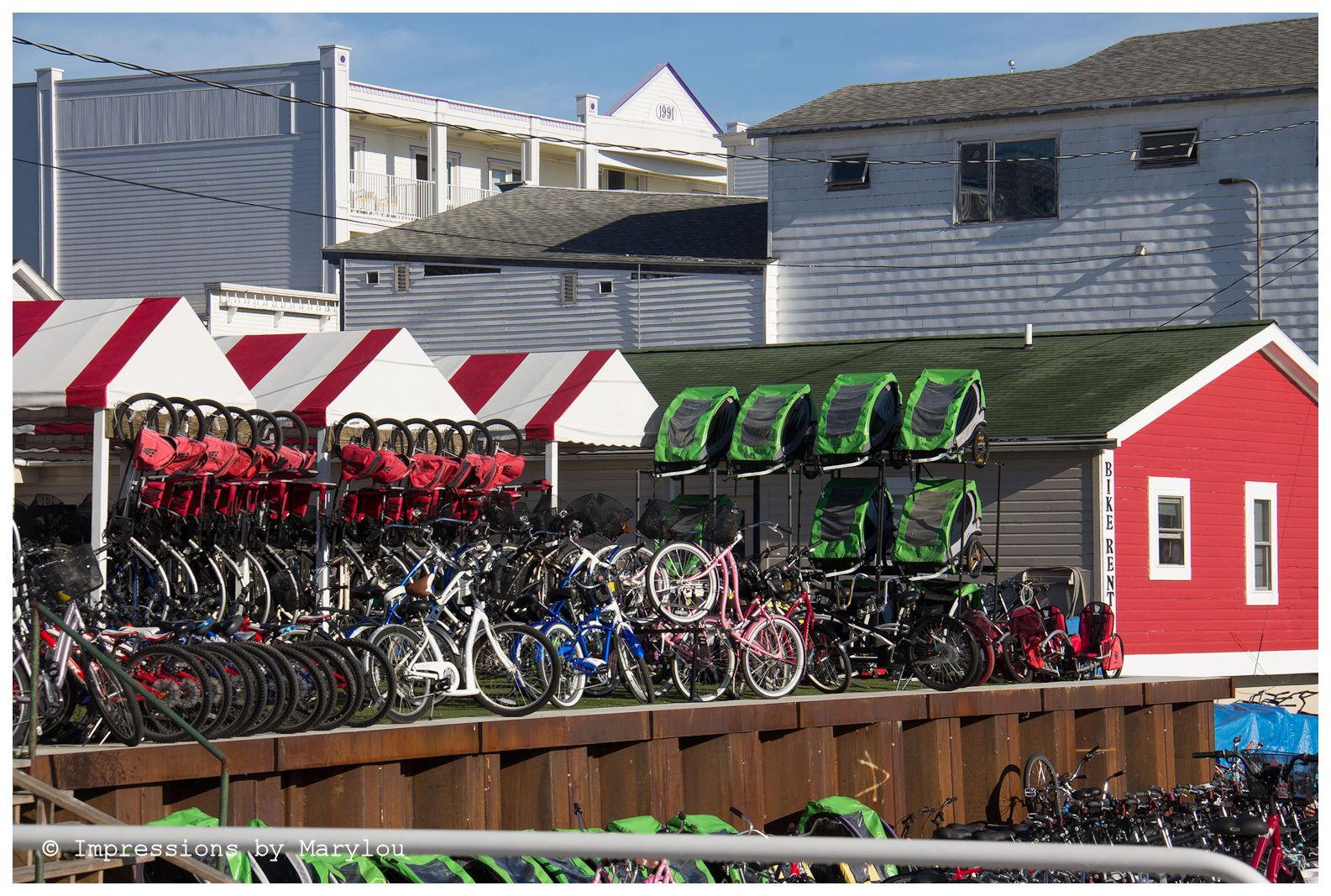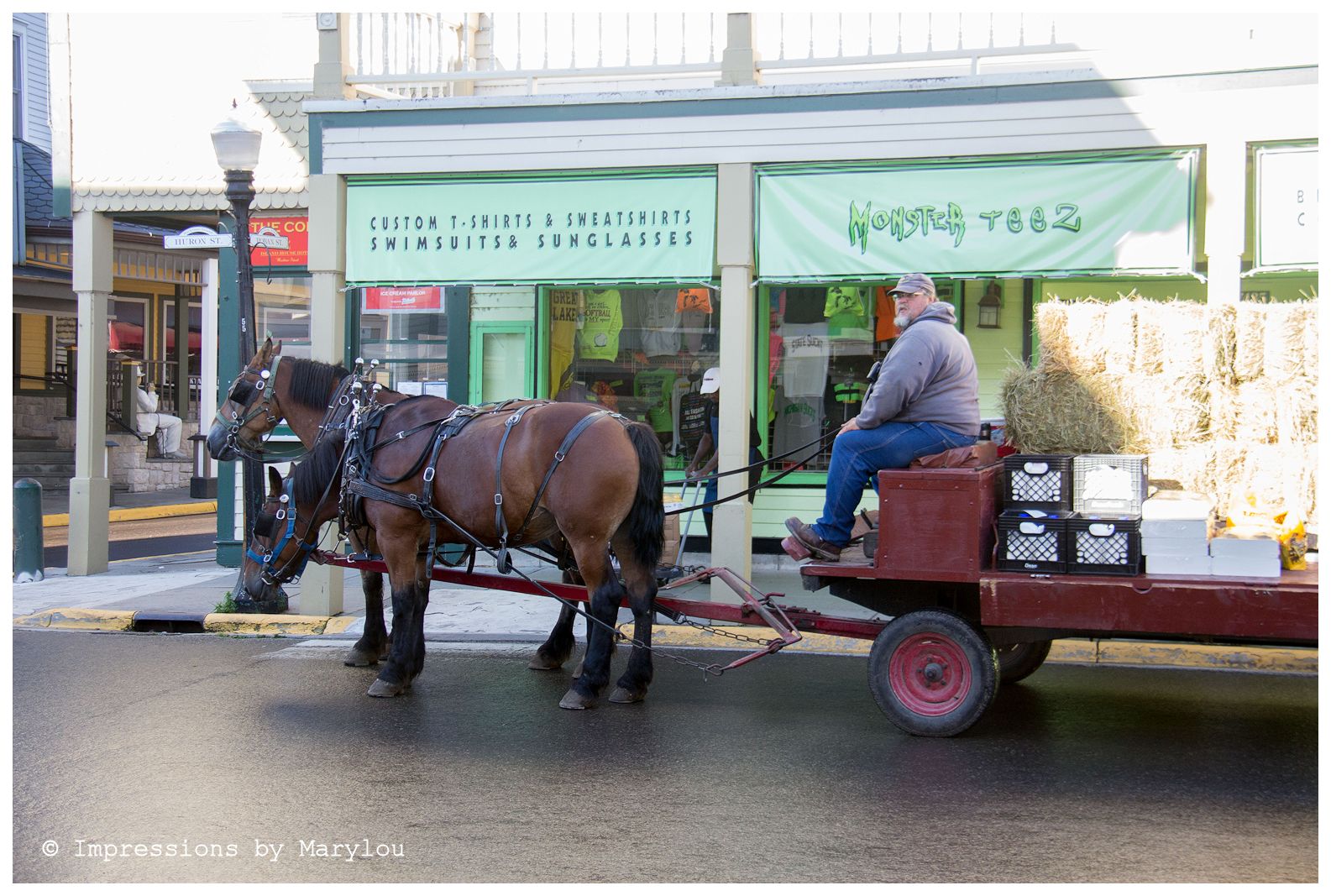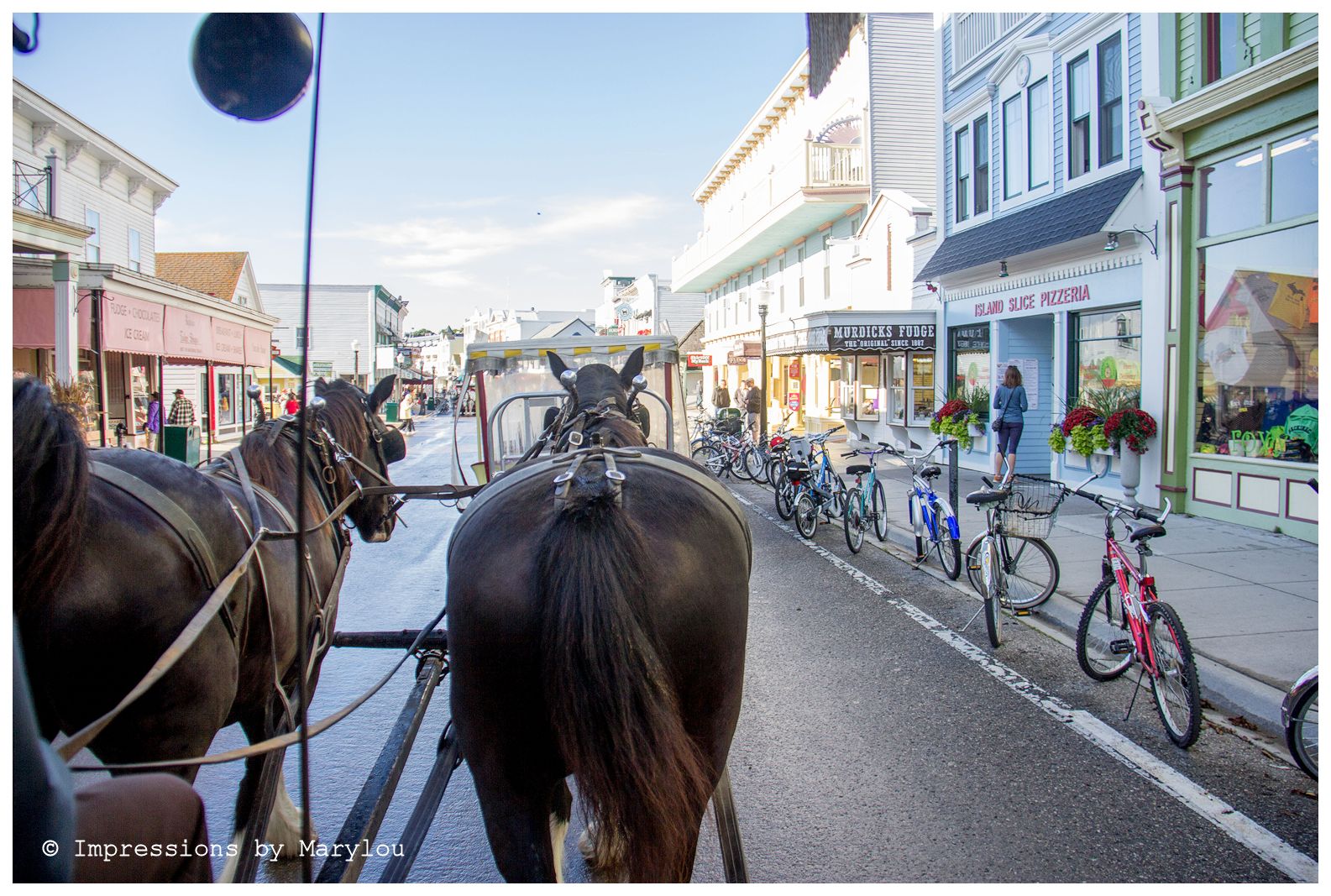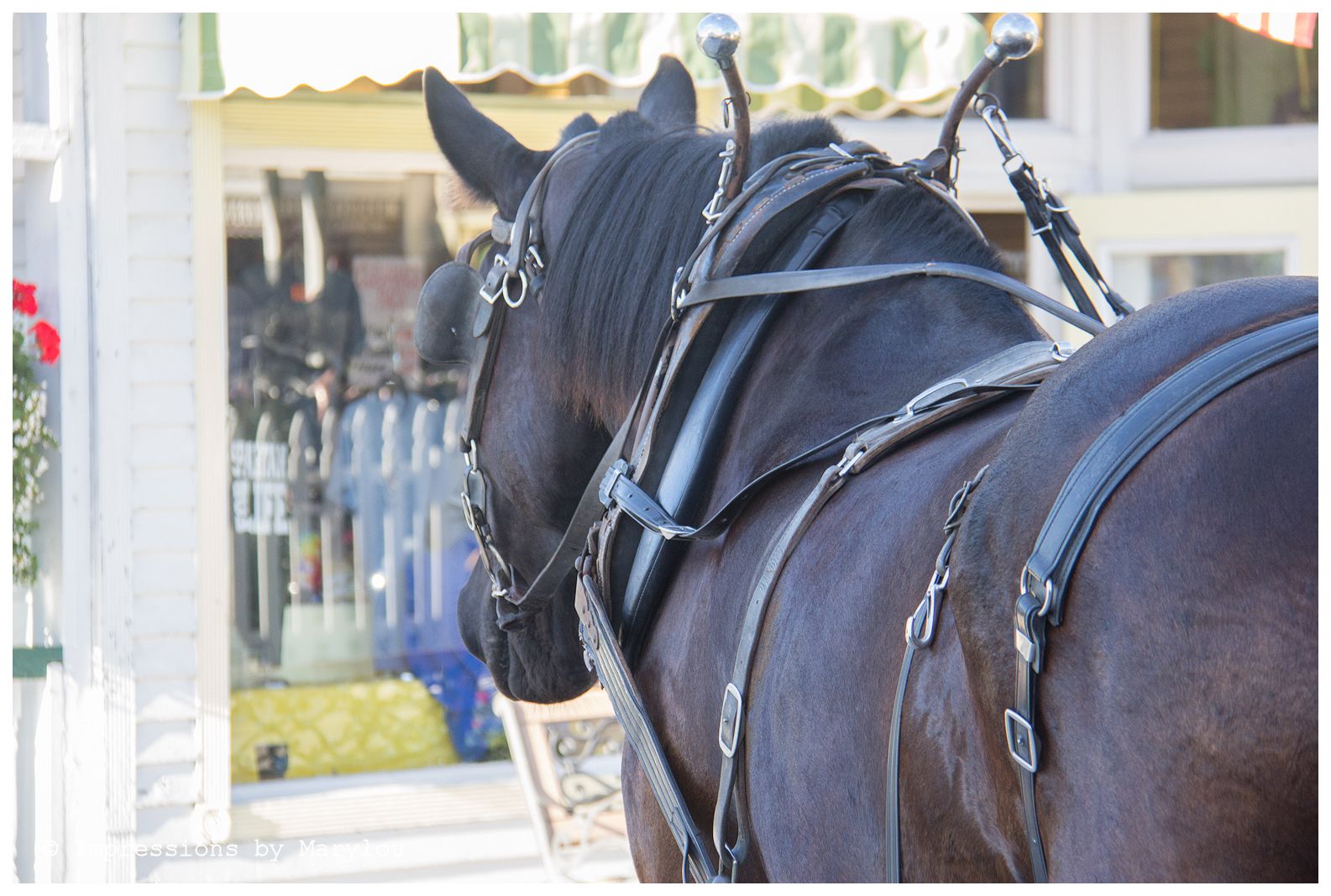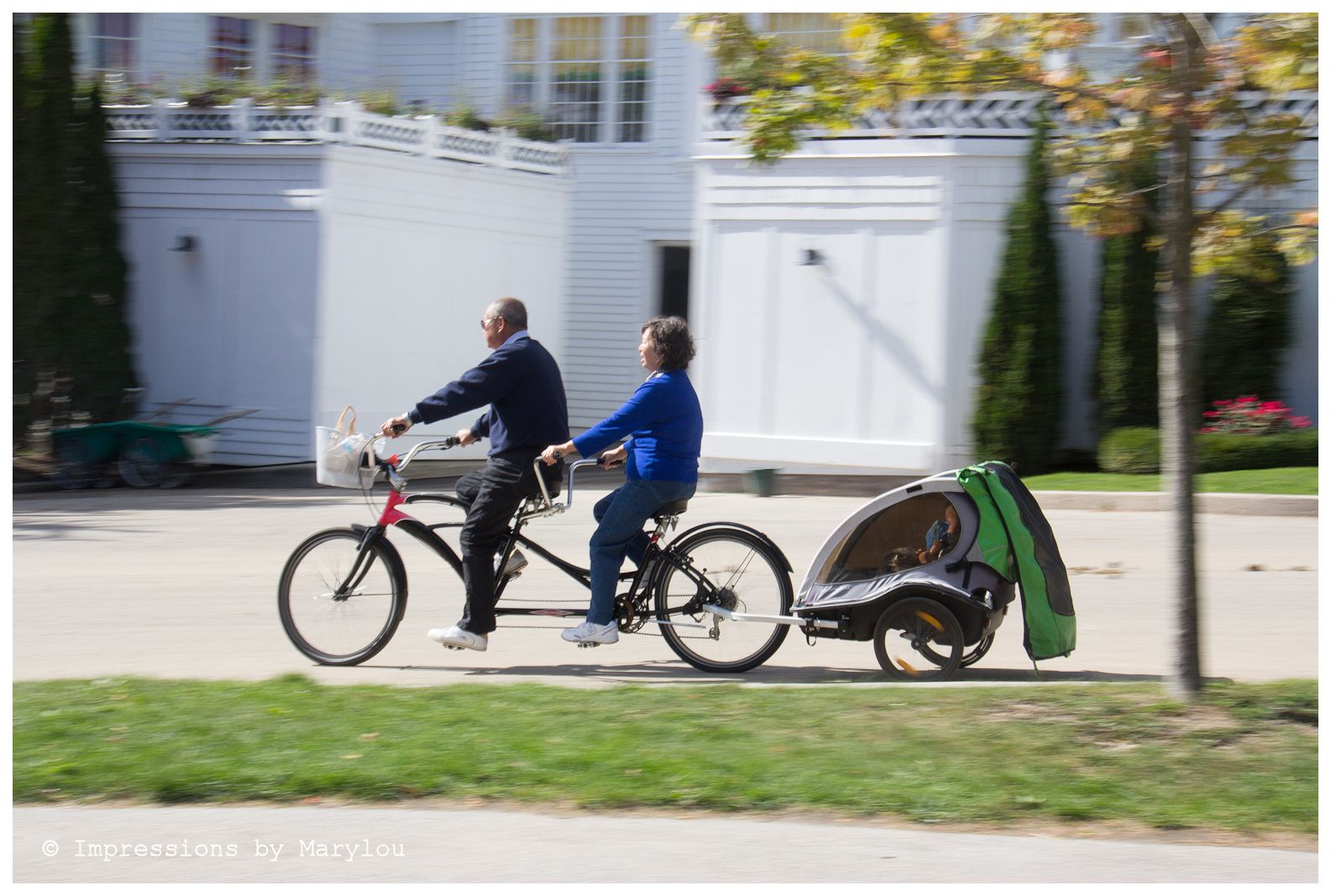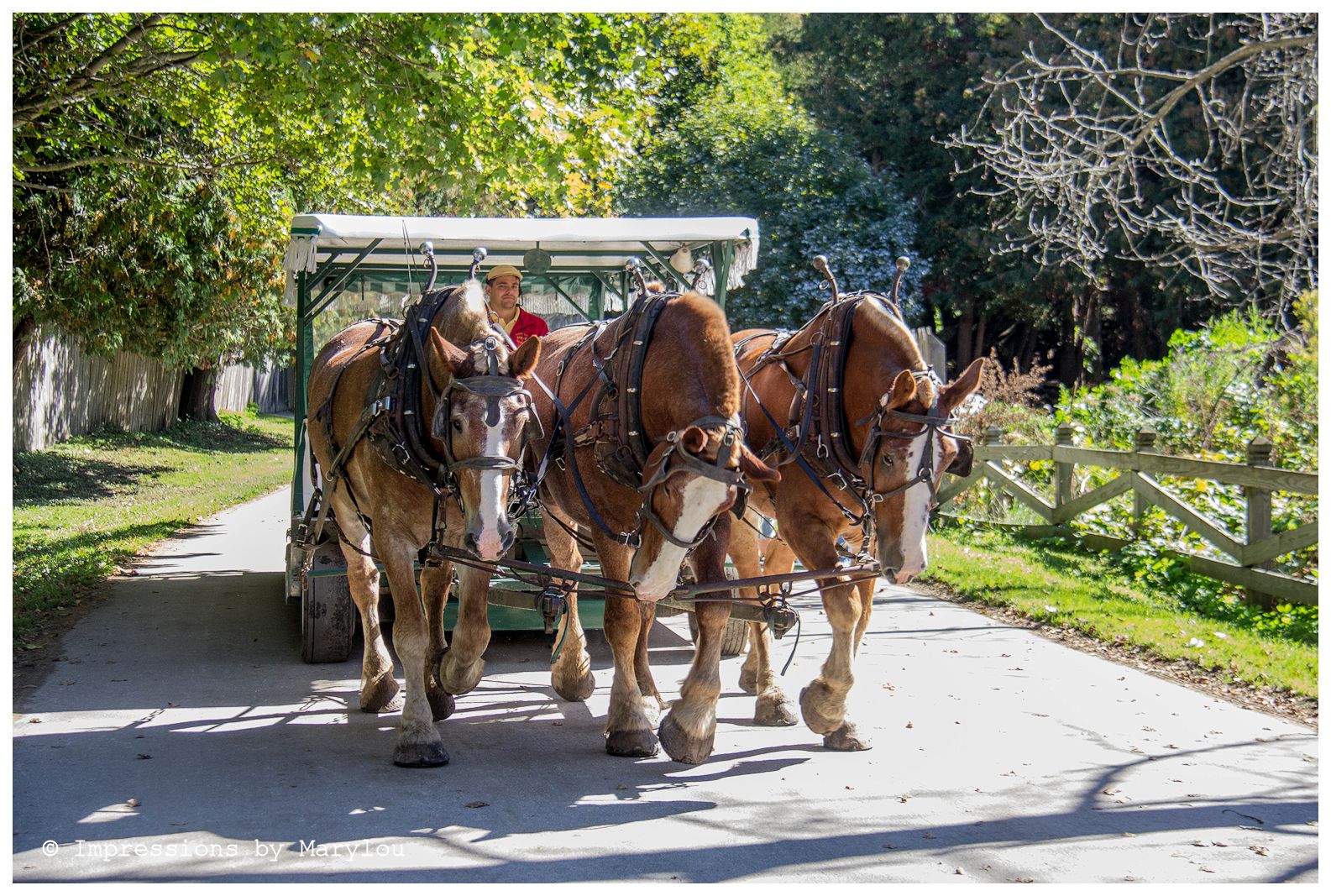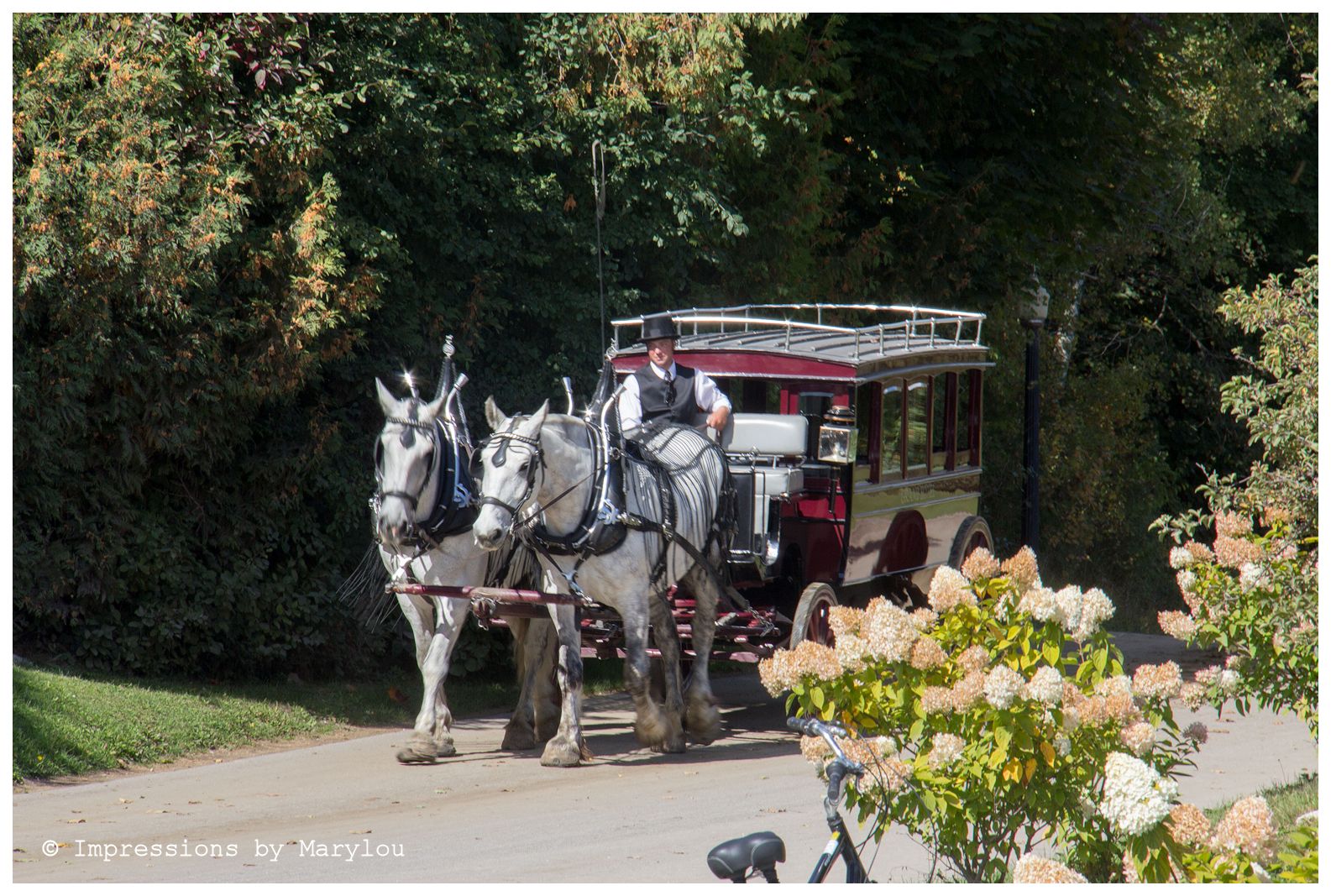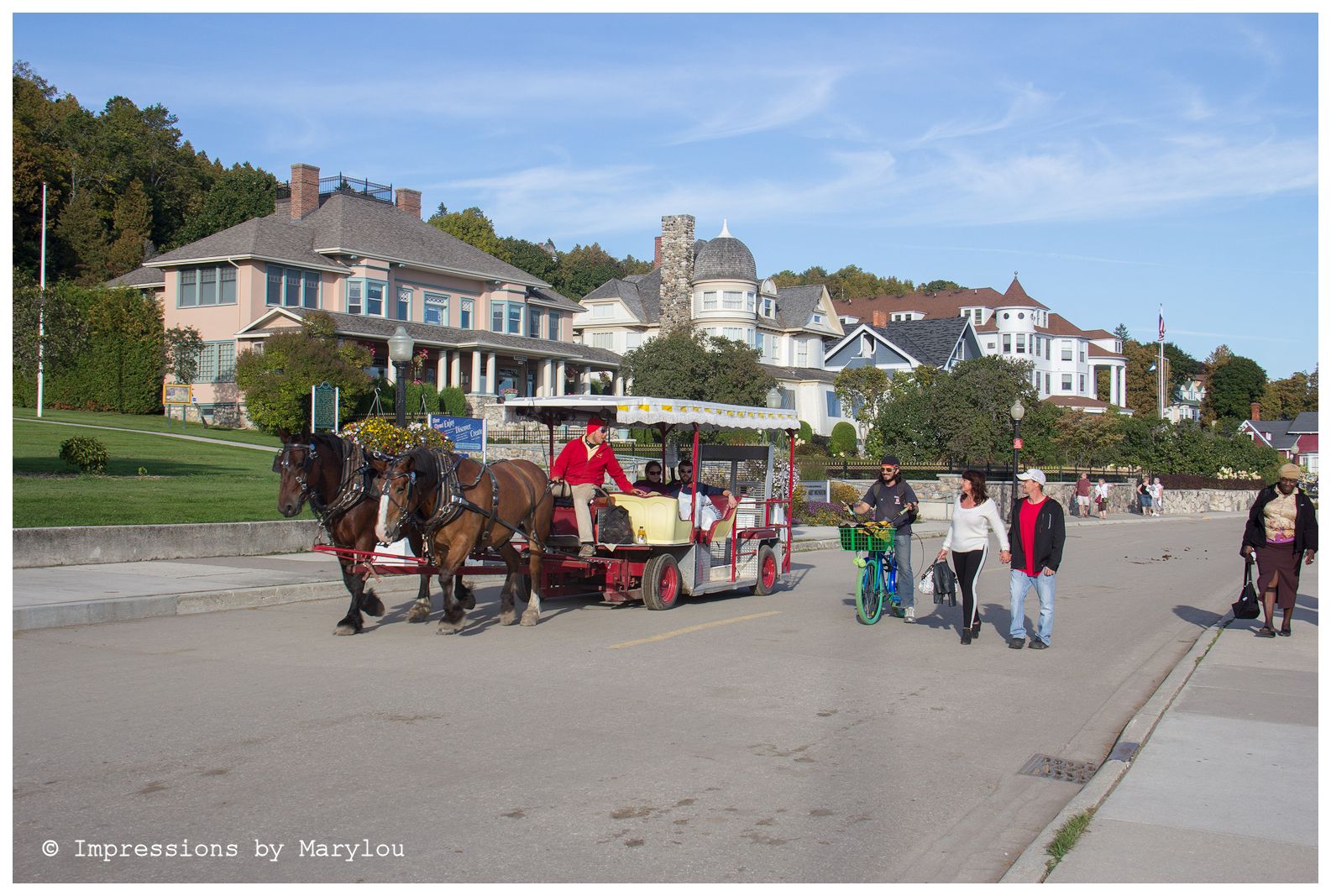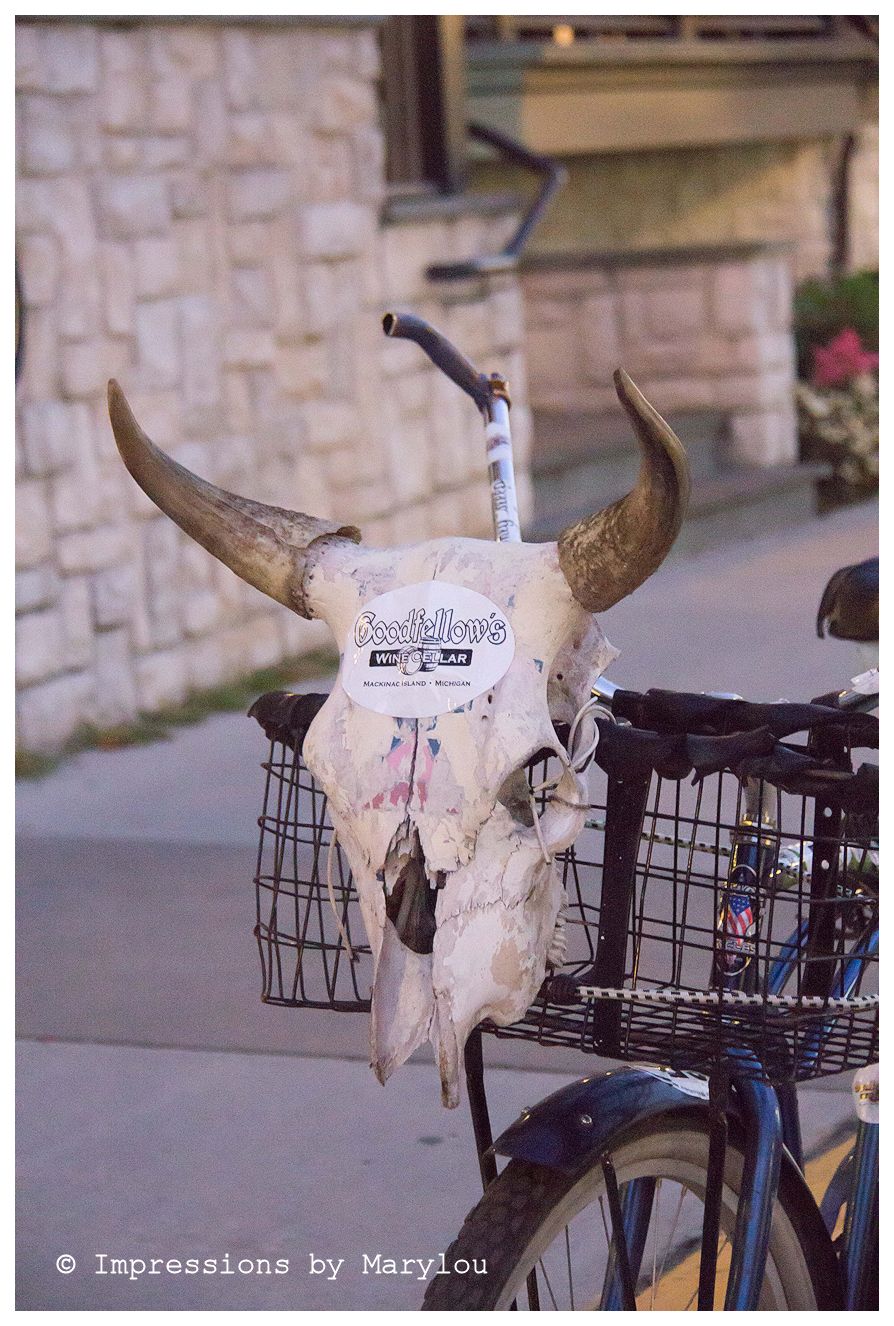 Accommodations on the island are not cheap. Houses further inland are easier on the budget, be we decided to splurge a little and stayed at lovely old inn. Our rooms were actually not in the inn but in the newer 3 story building behind it. There was a lovely garden between the inn and our building and a wedding took place on Saturday afternoon.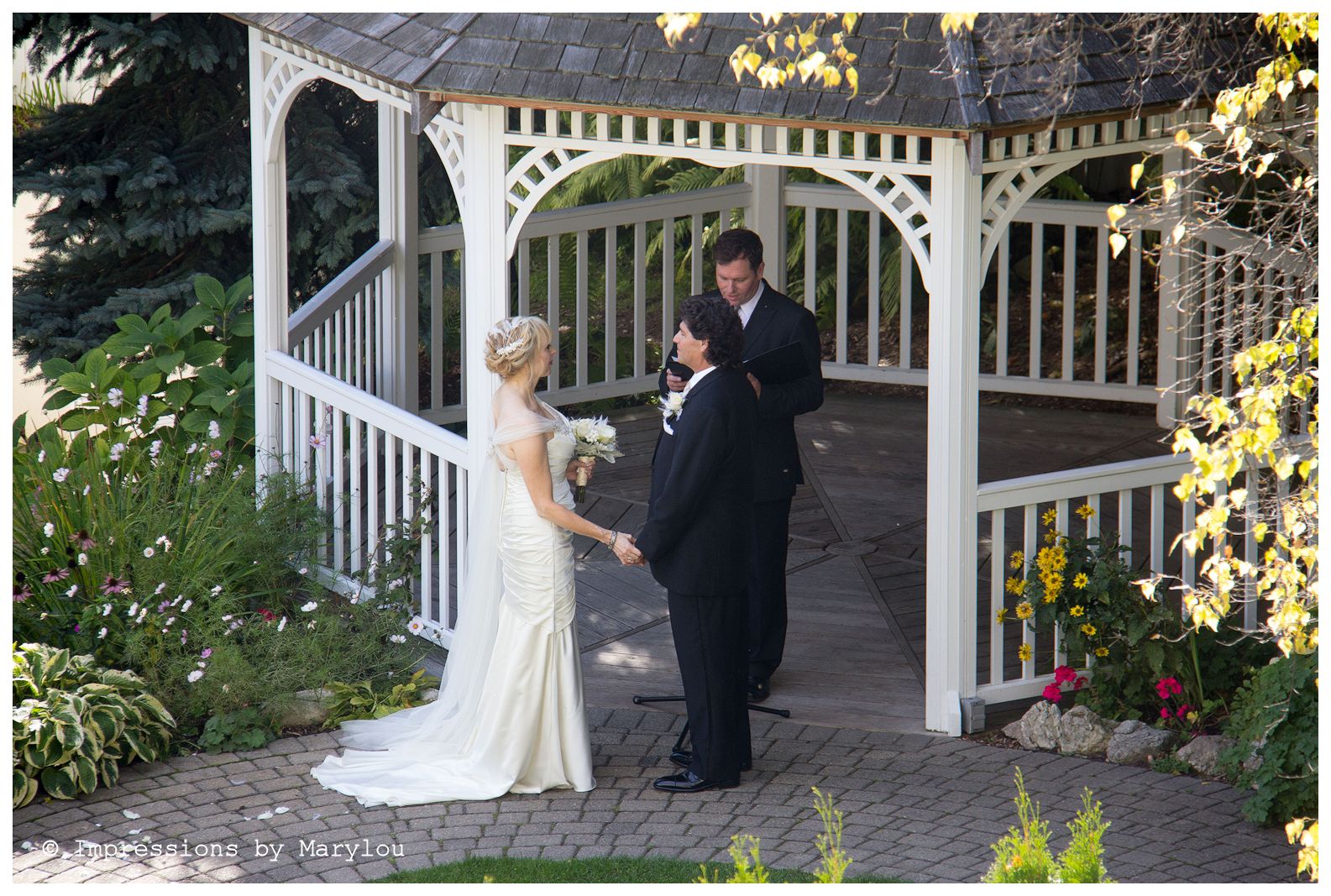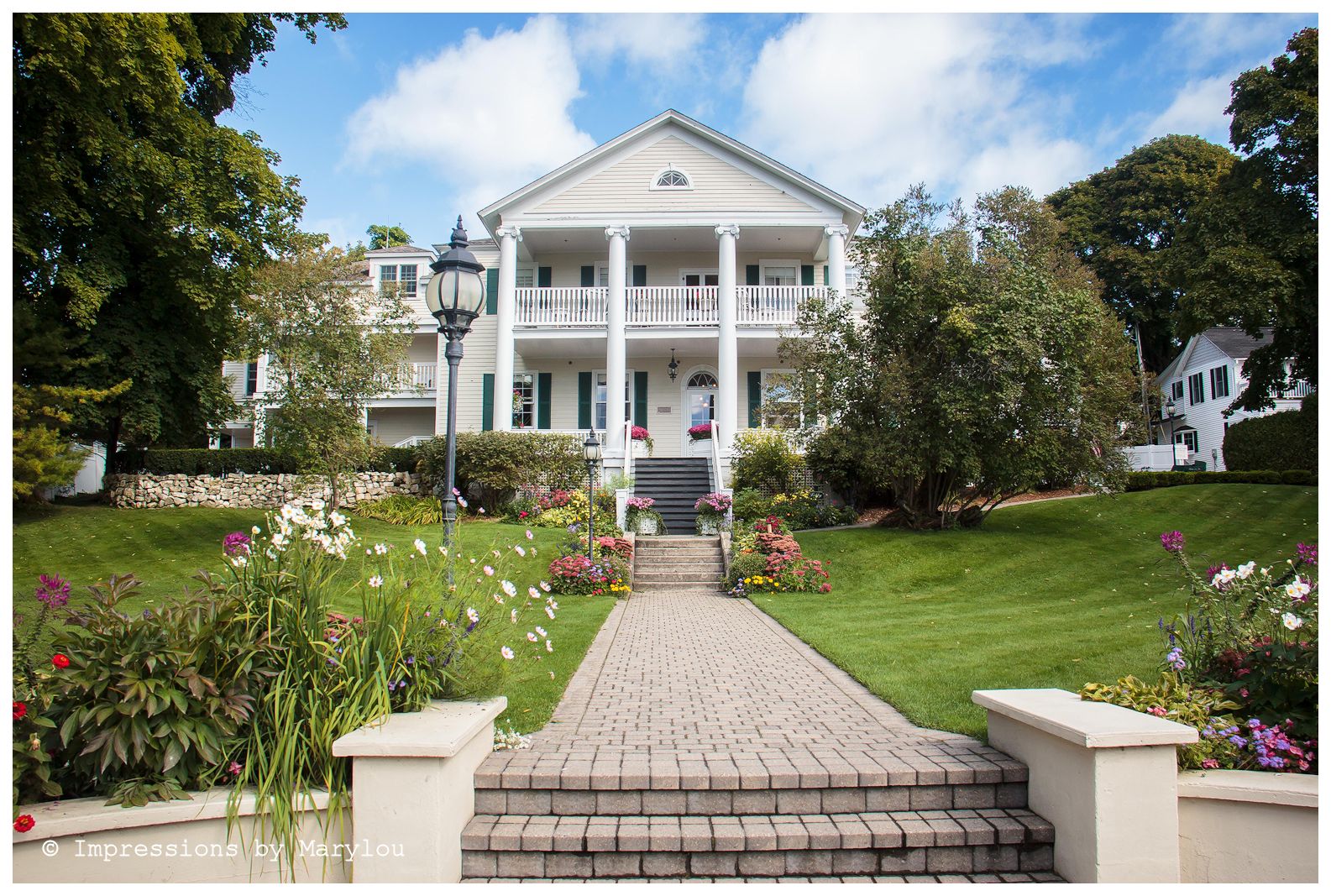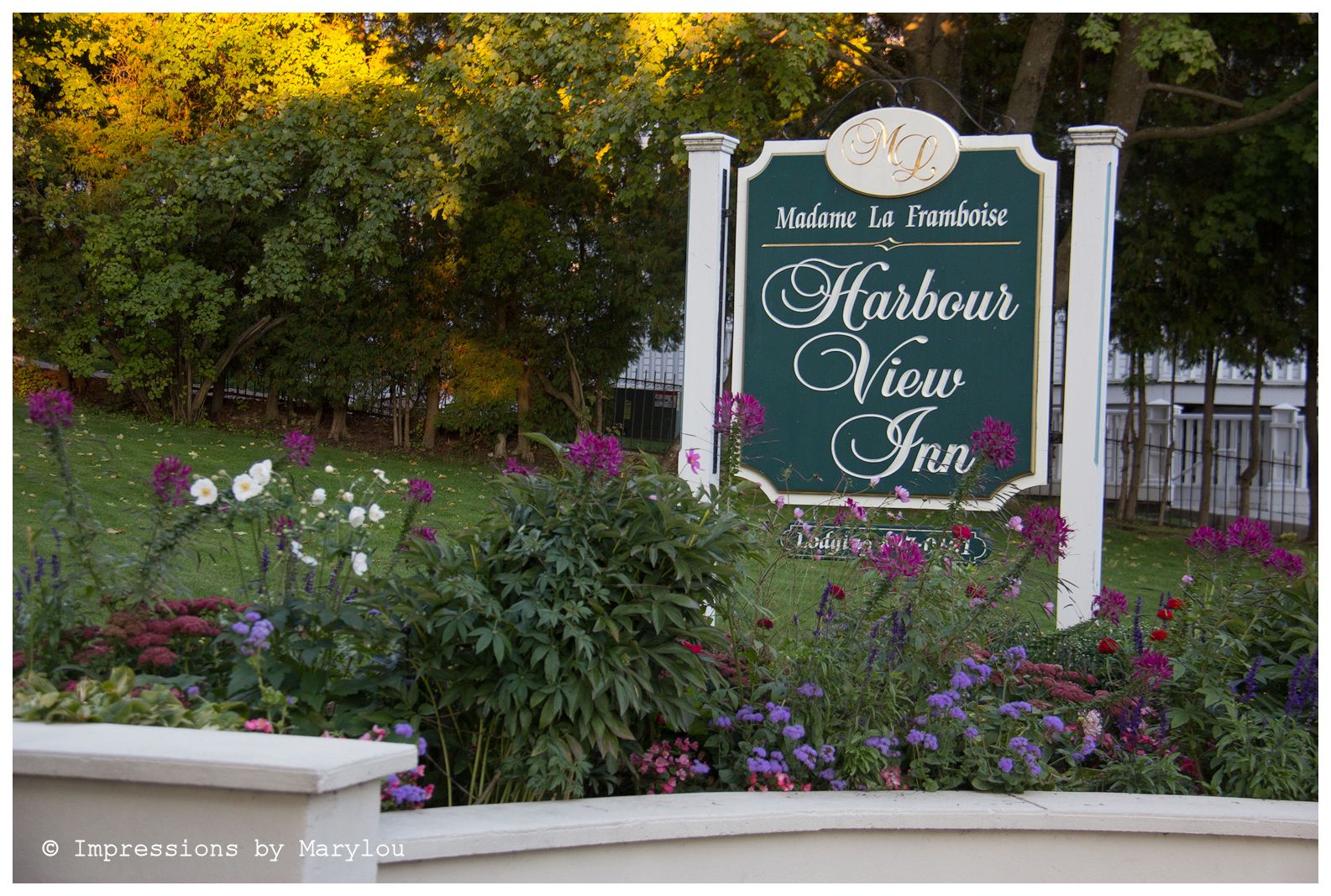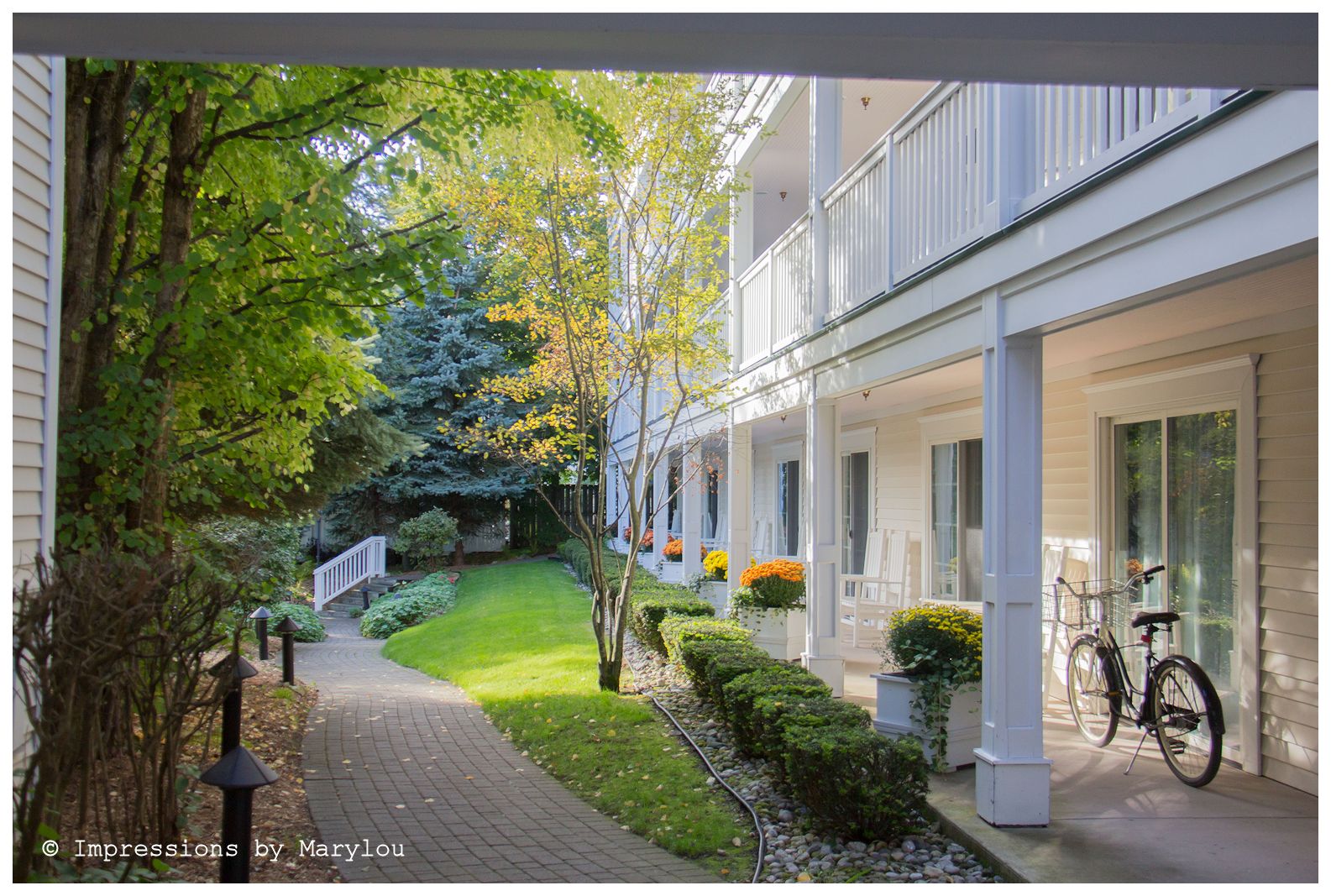 The top of our building is the long roof line in the center of the photo.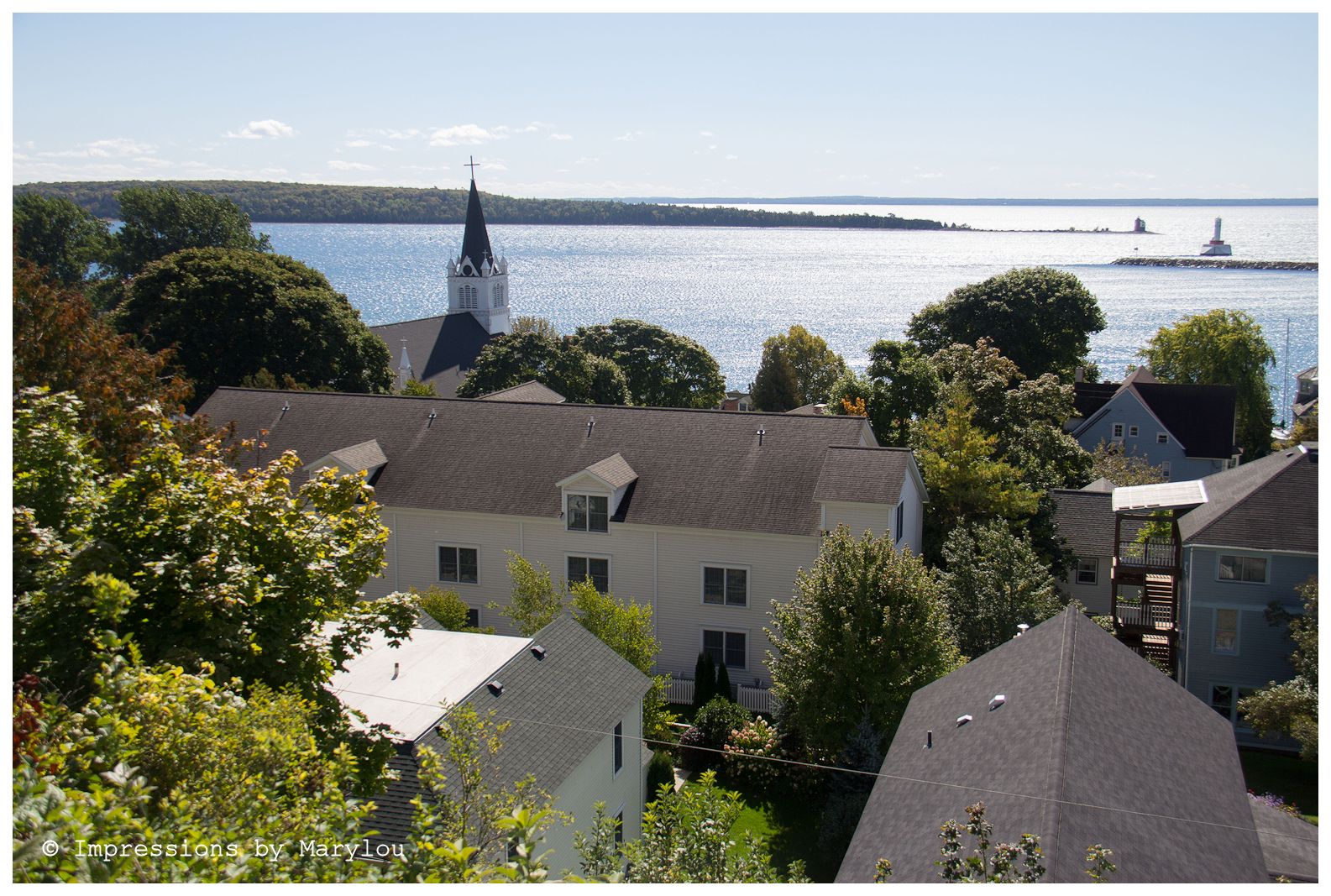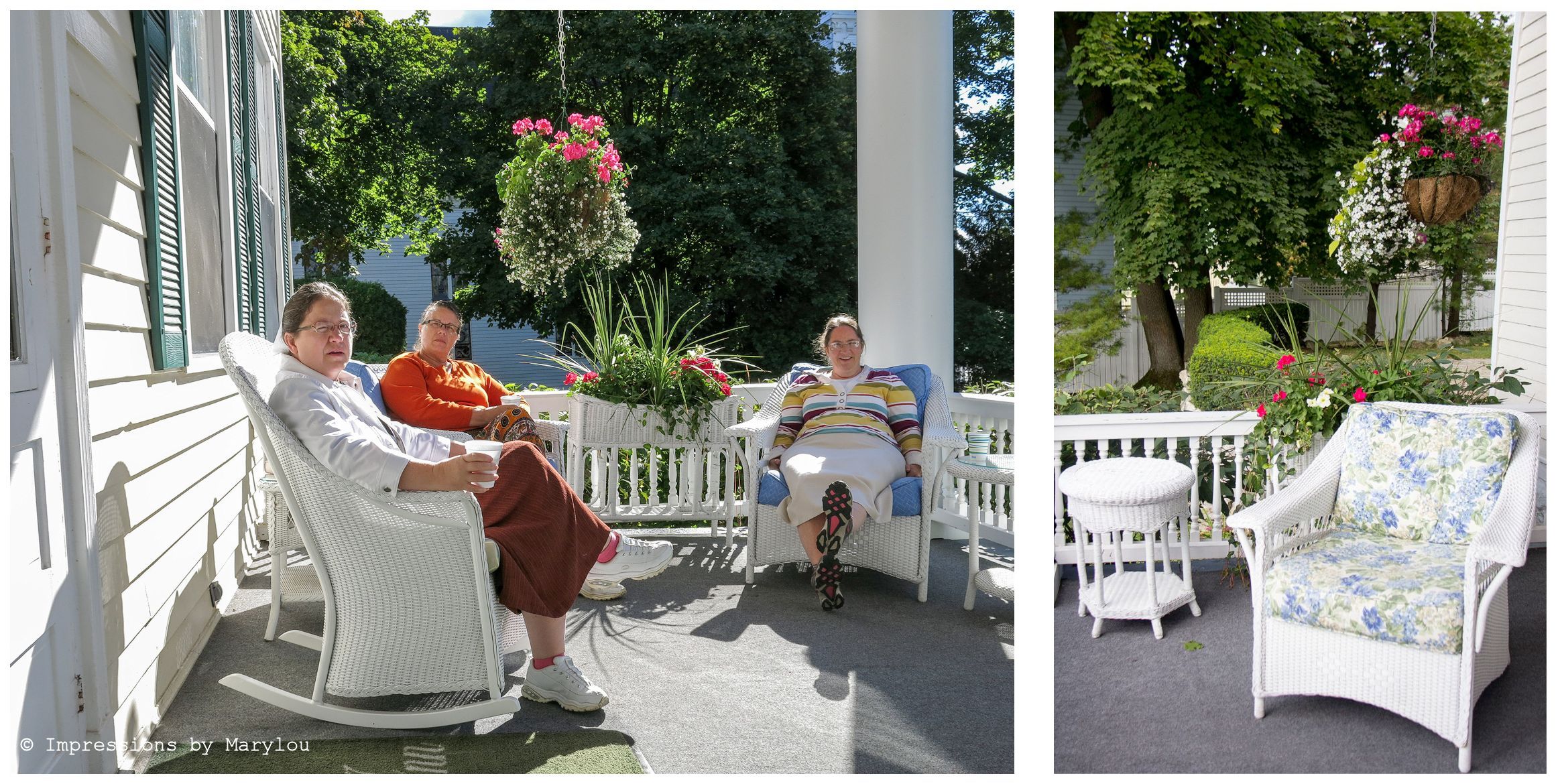 The front porch of the inn was our meeting place since it was a lovely place to meet and we were within easy walking distance of everything so we kind of did our own thing for a bit of the day.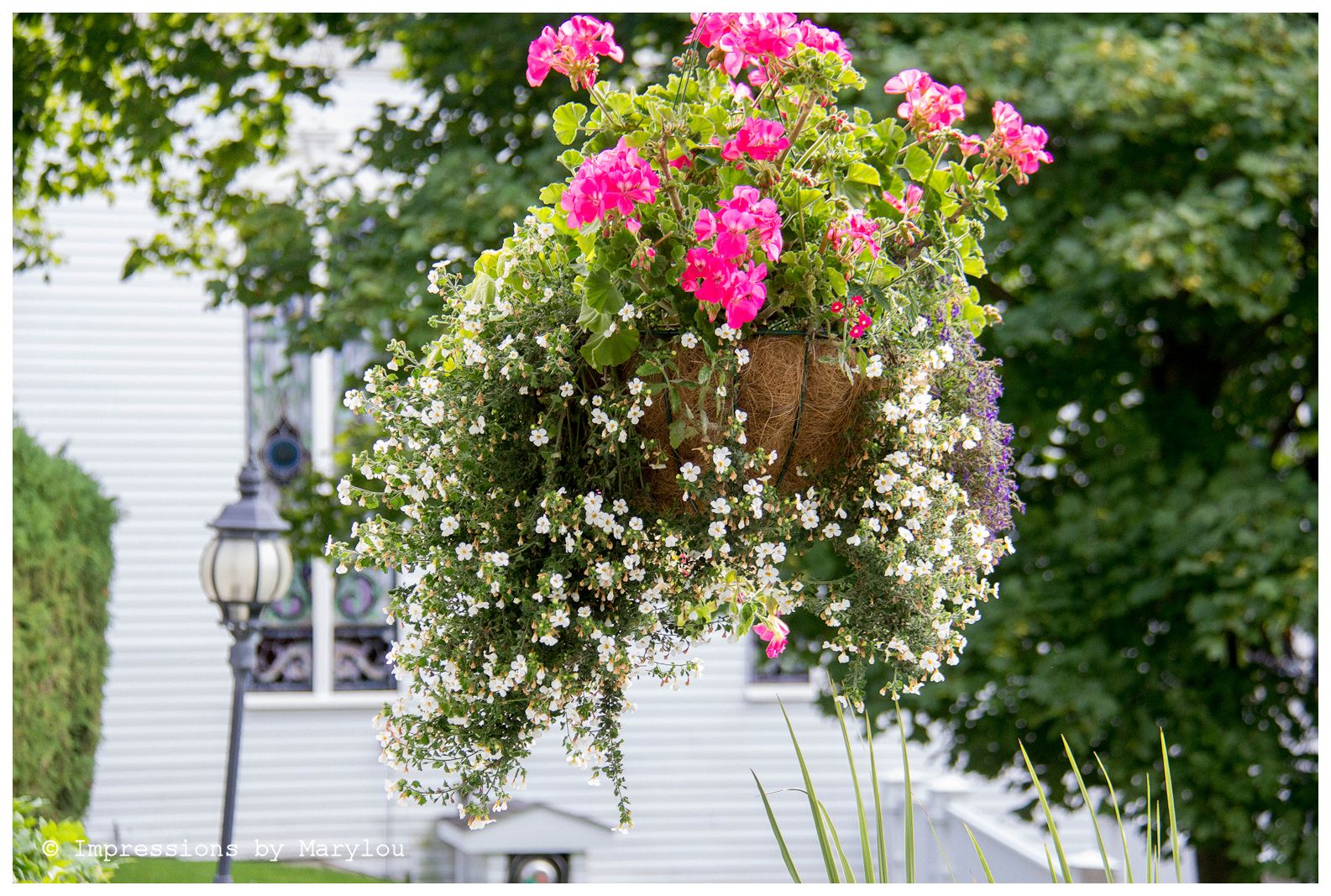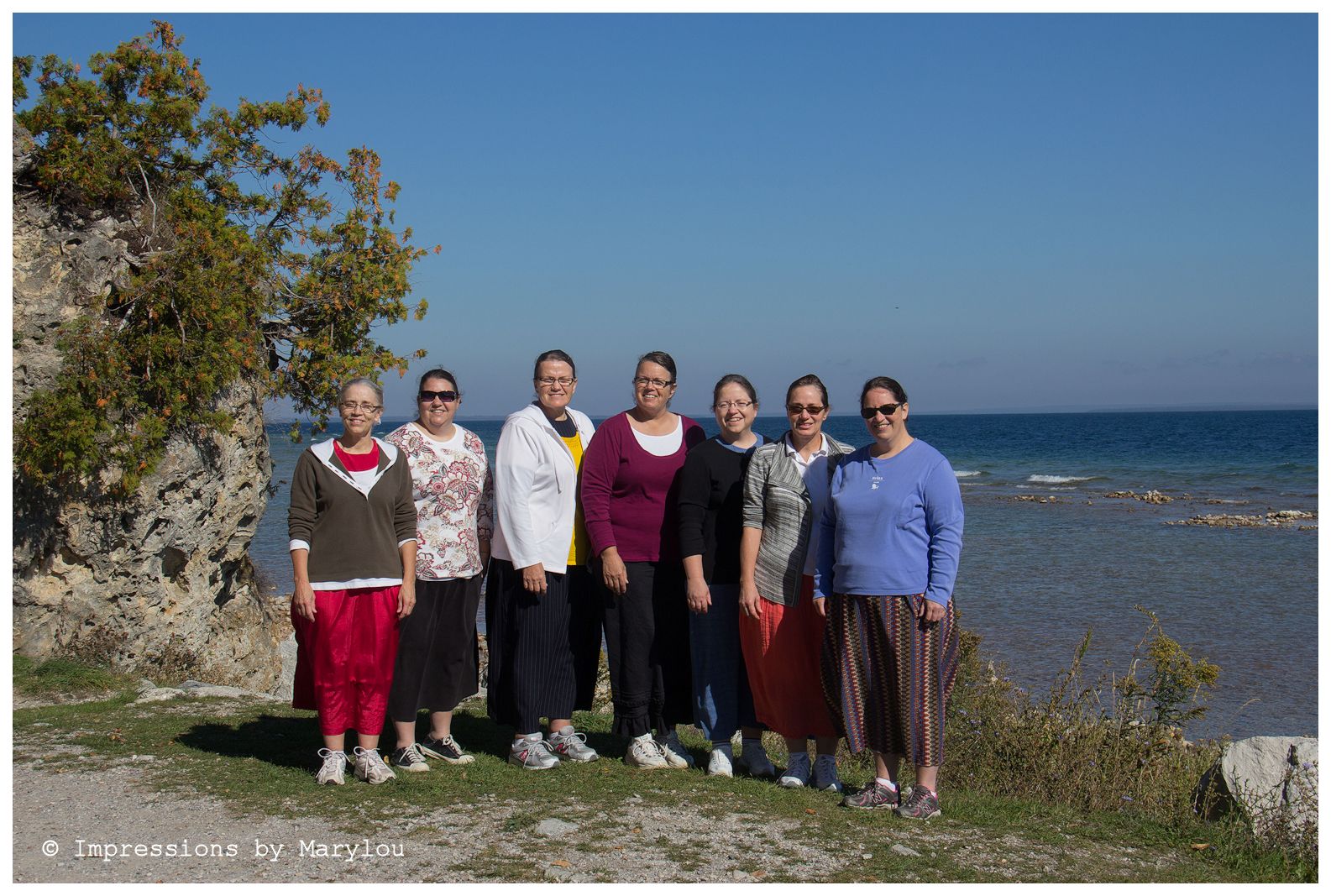 Inside the inn: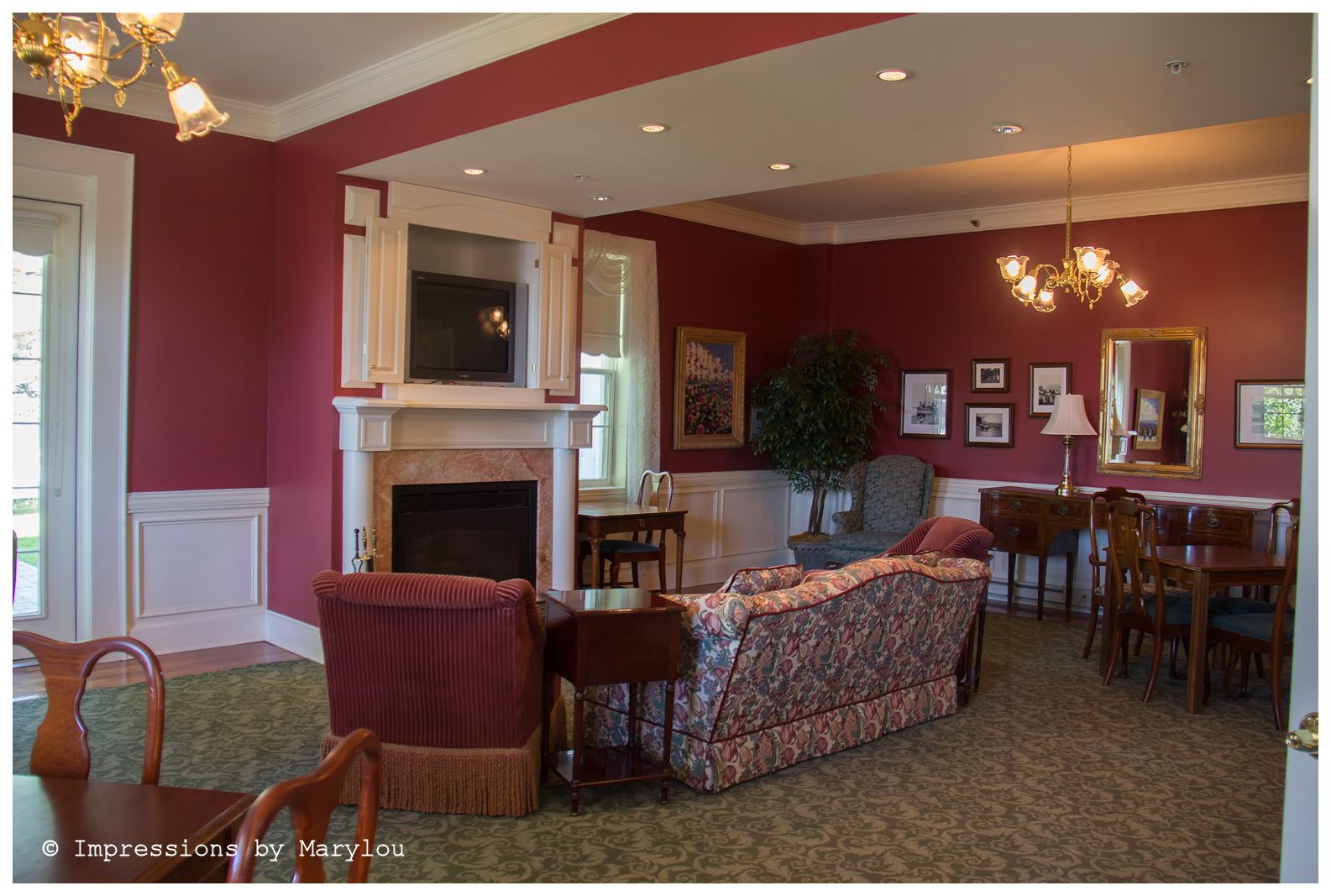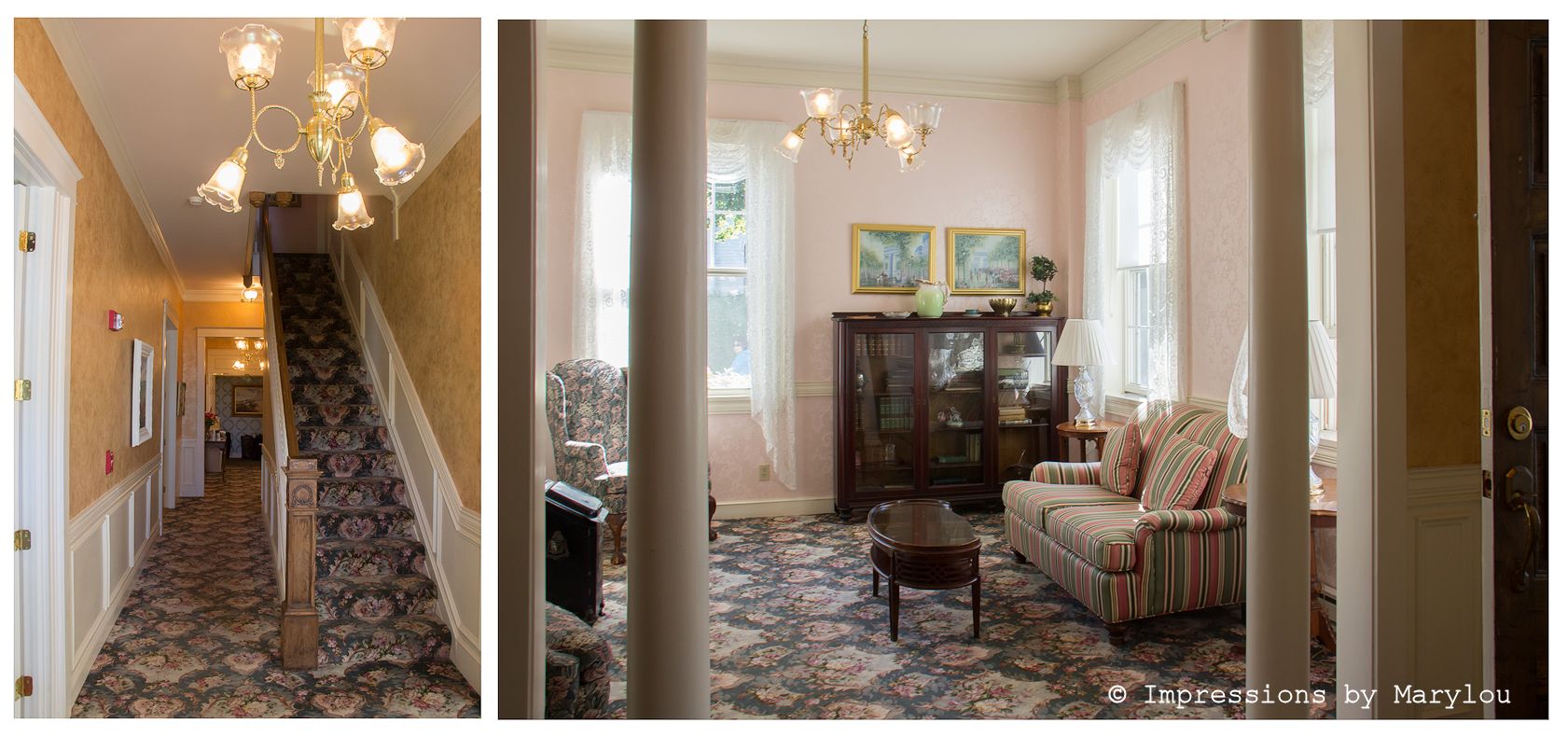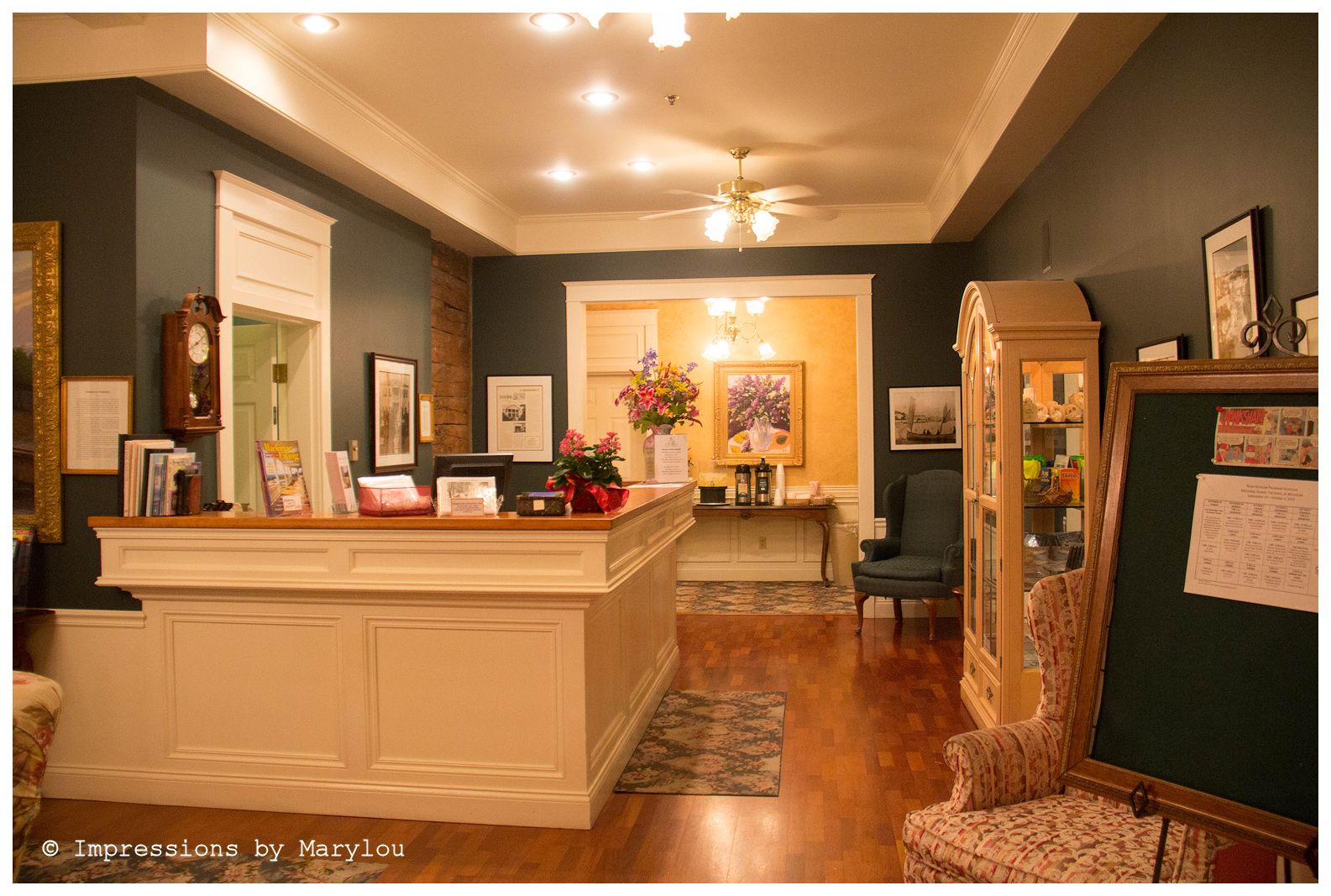 The town isn't very big but has a nice variety of shops and restaurants.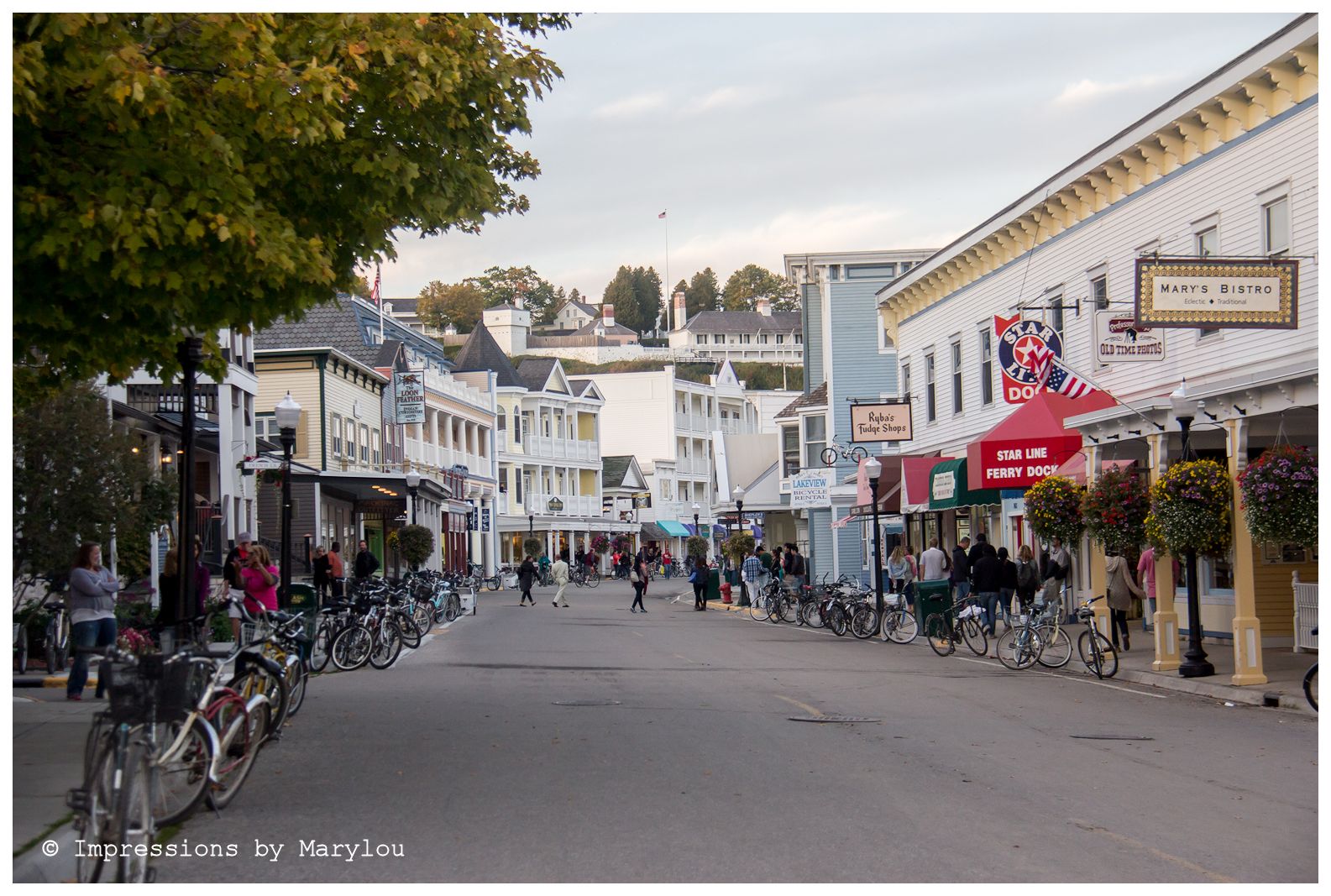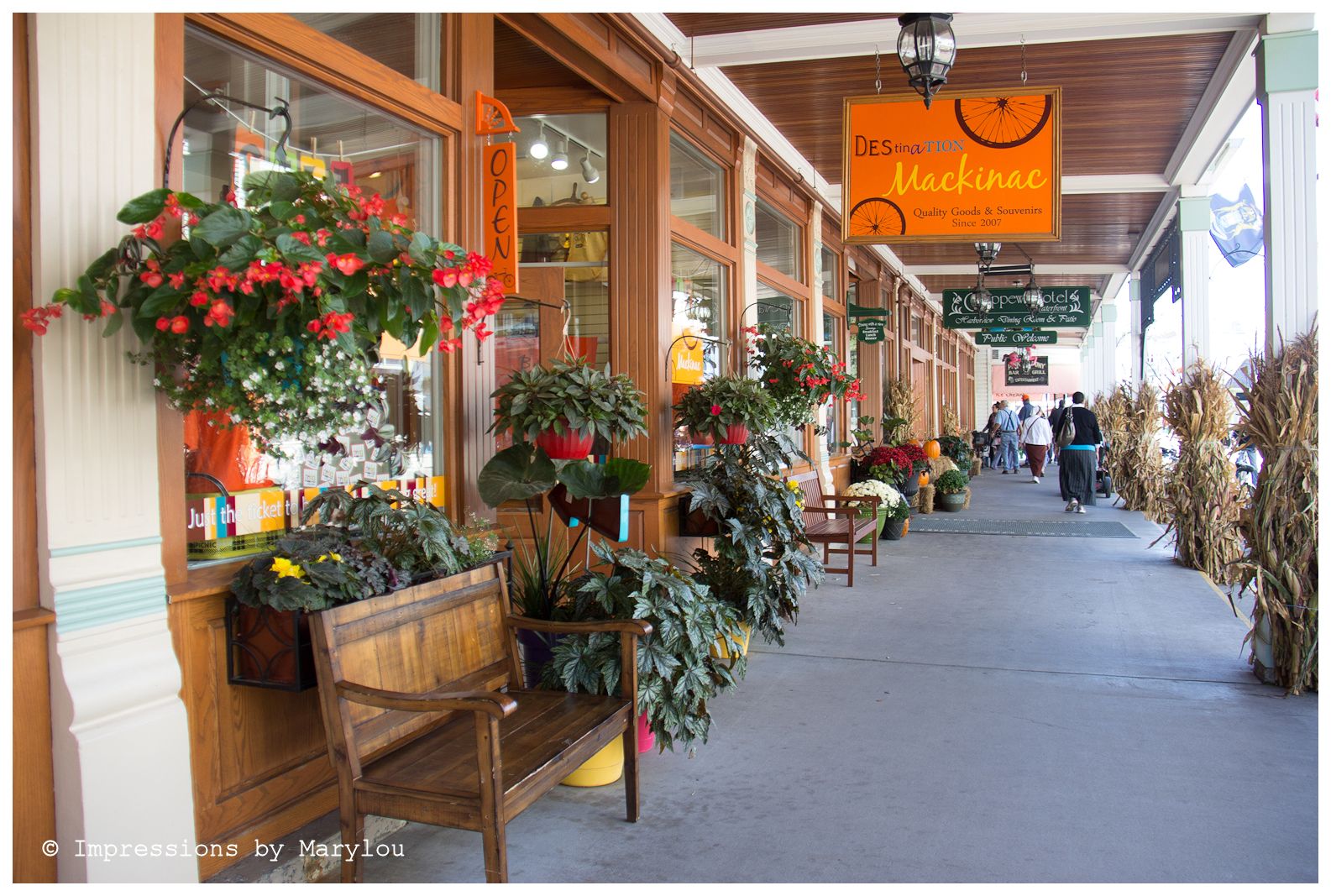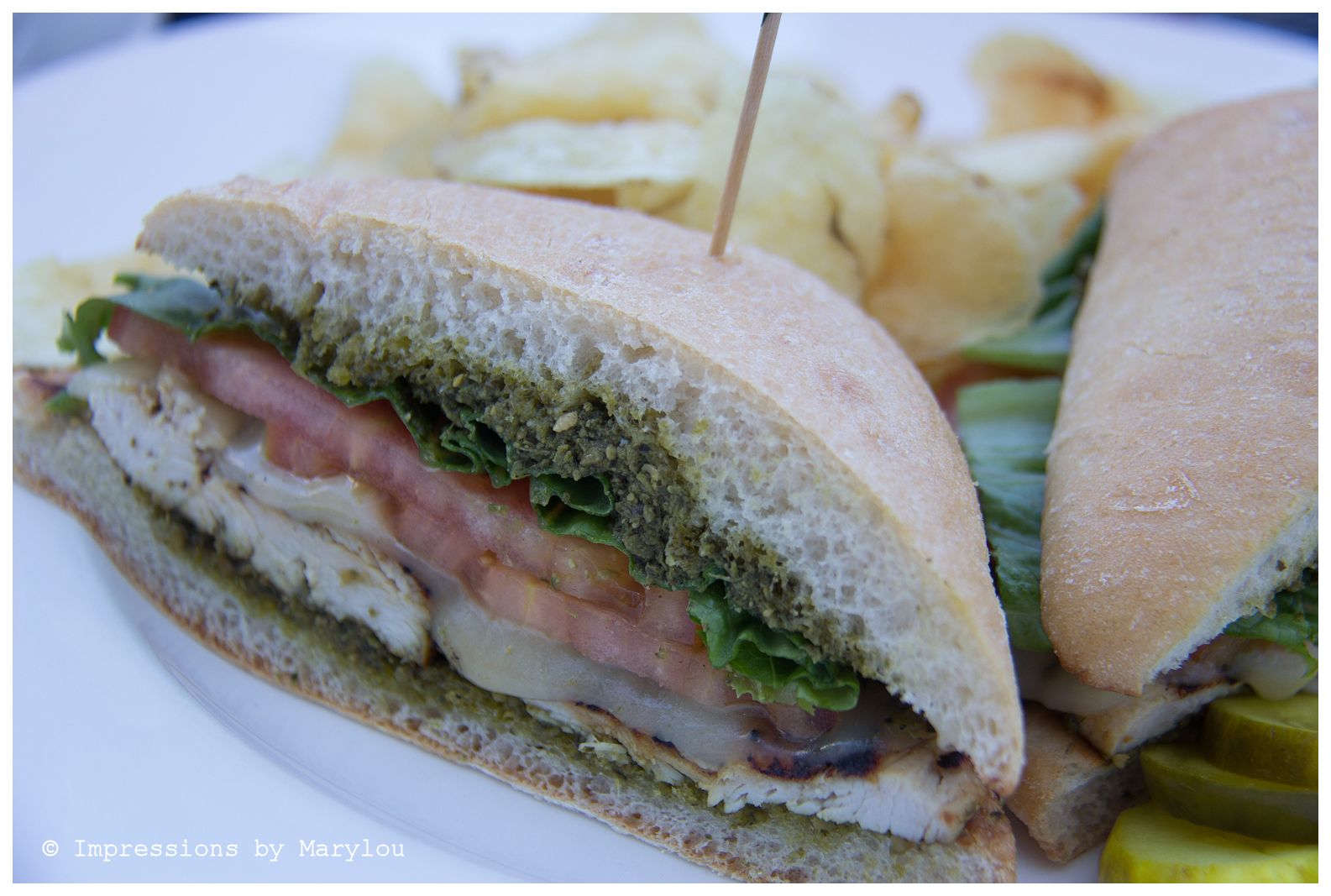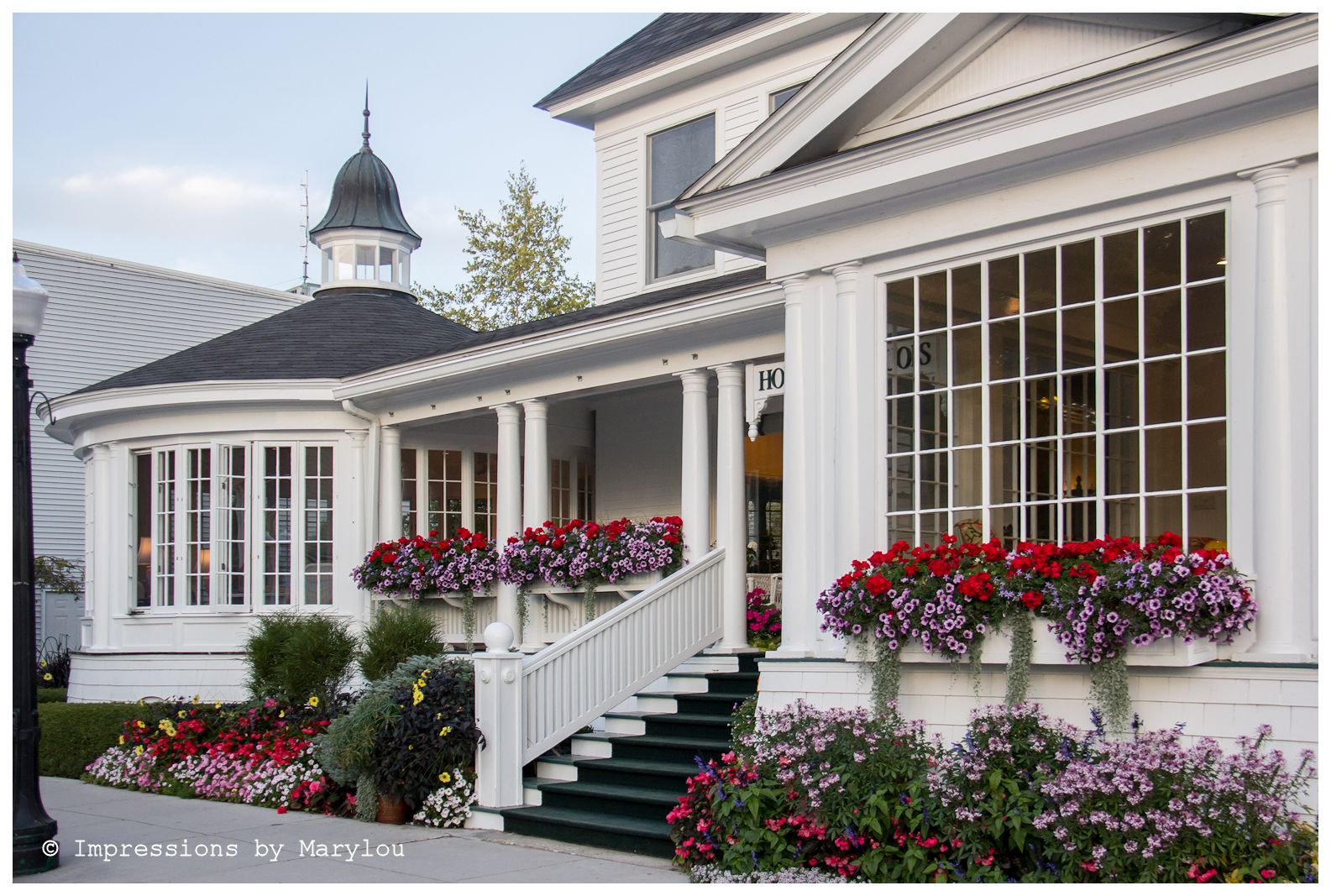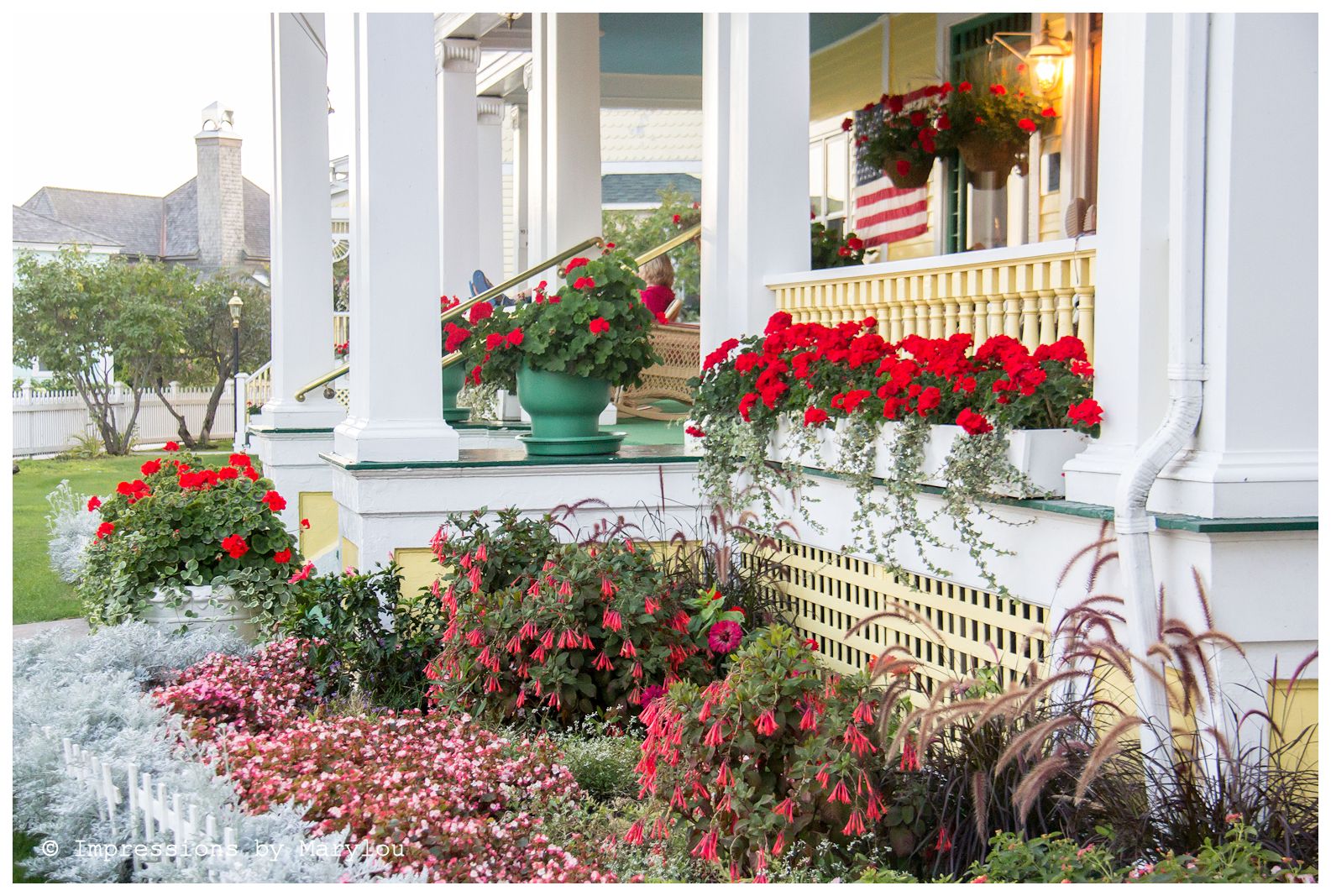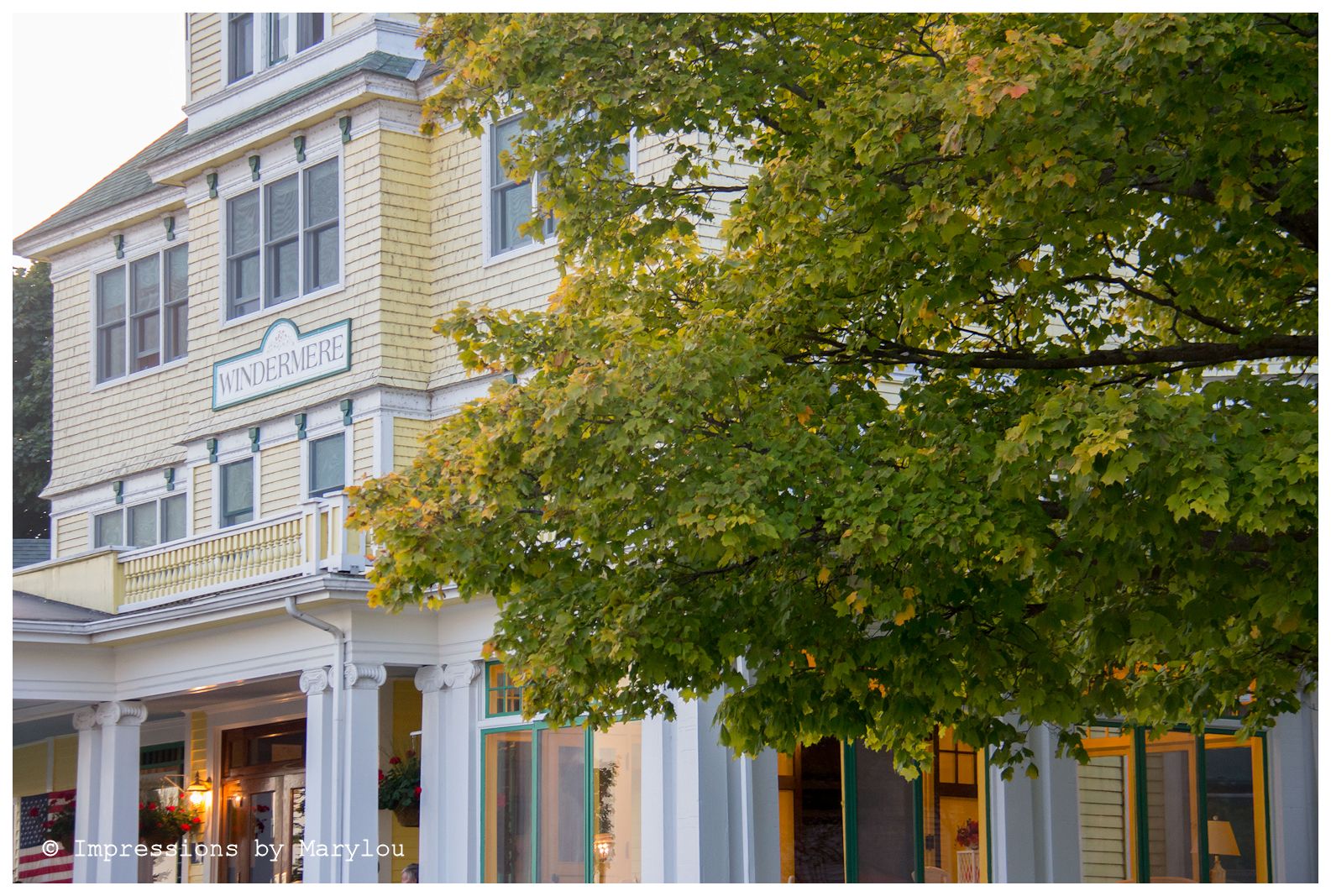 The beautiful flowers deserve a post of their own.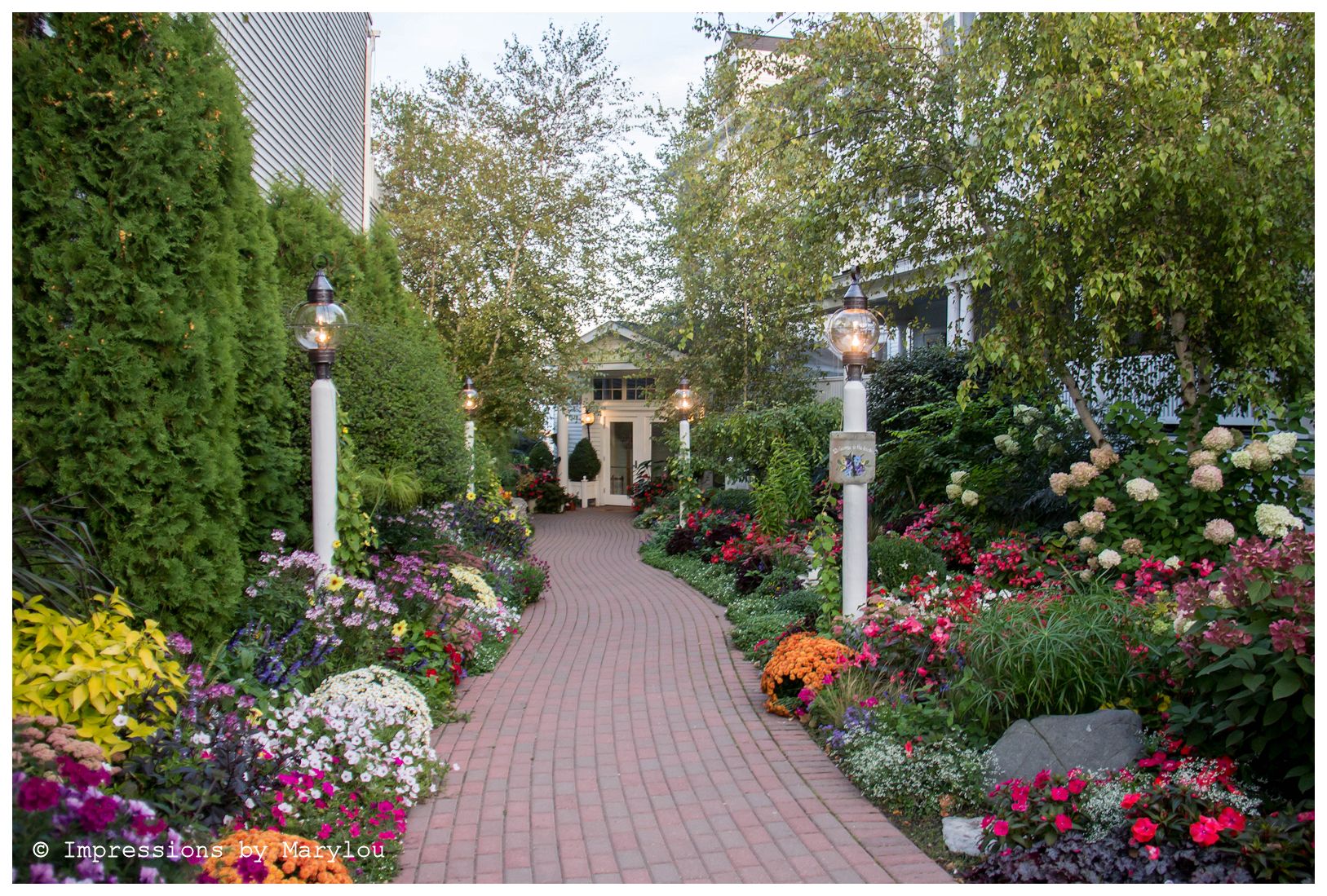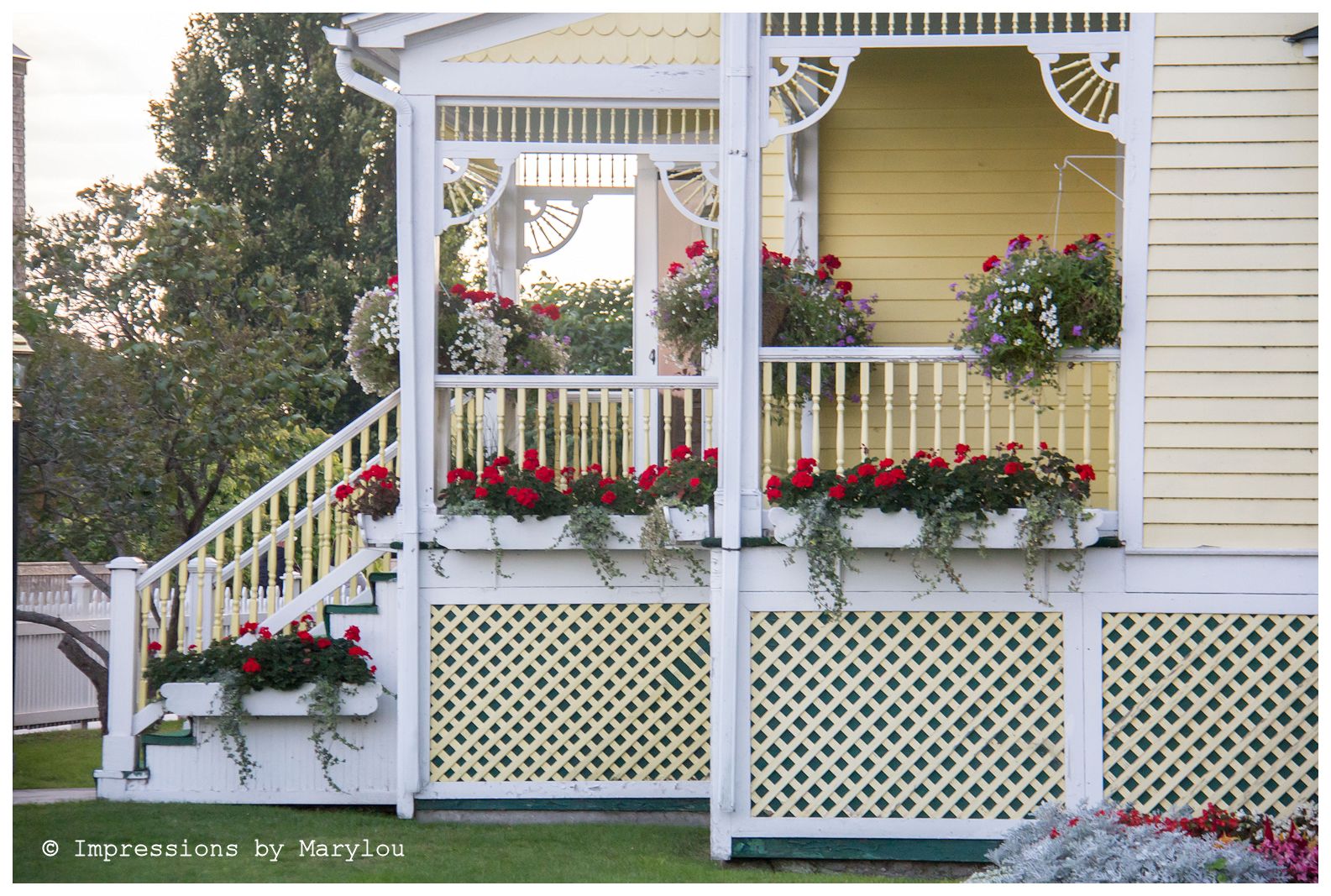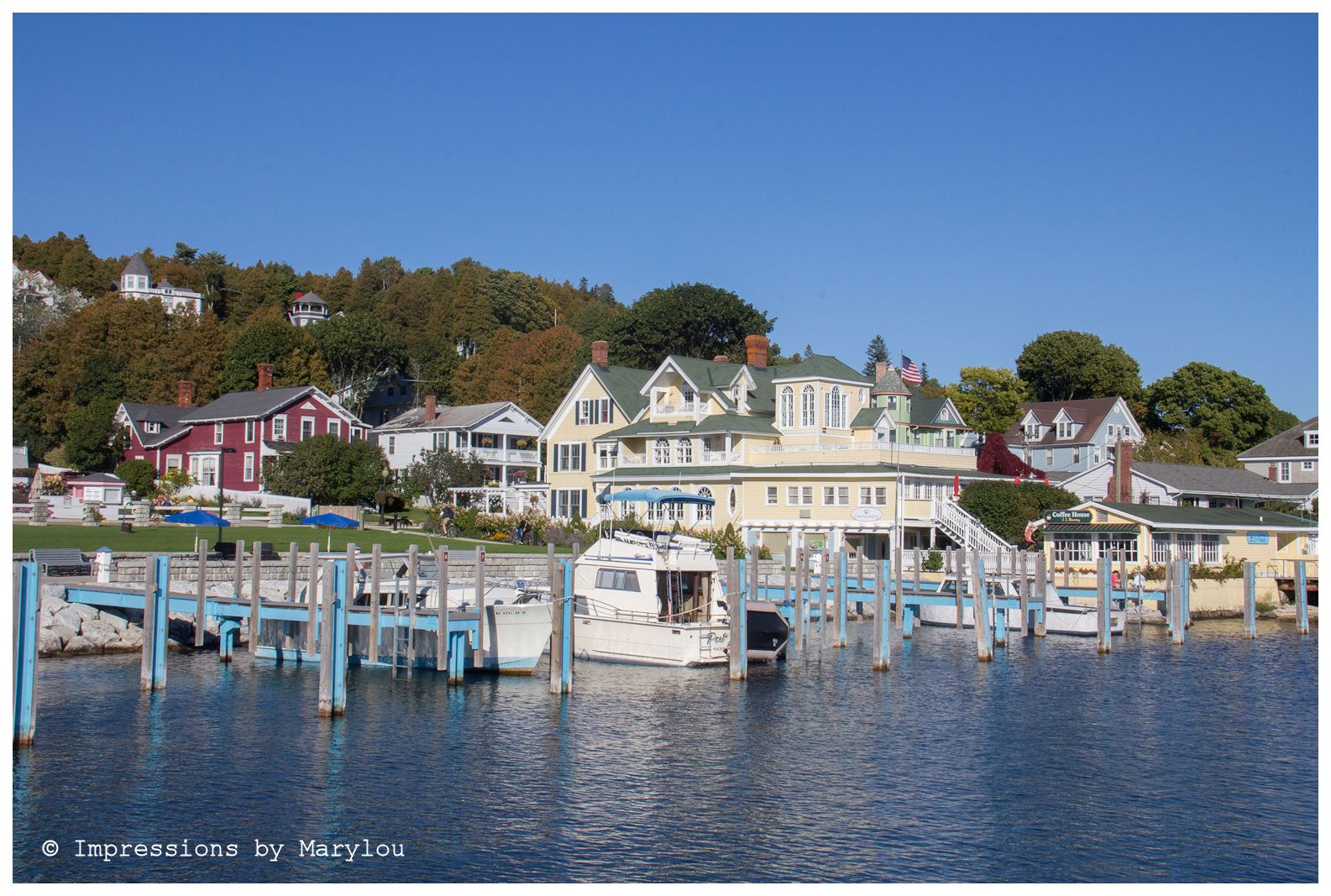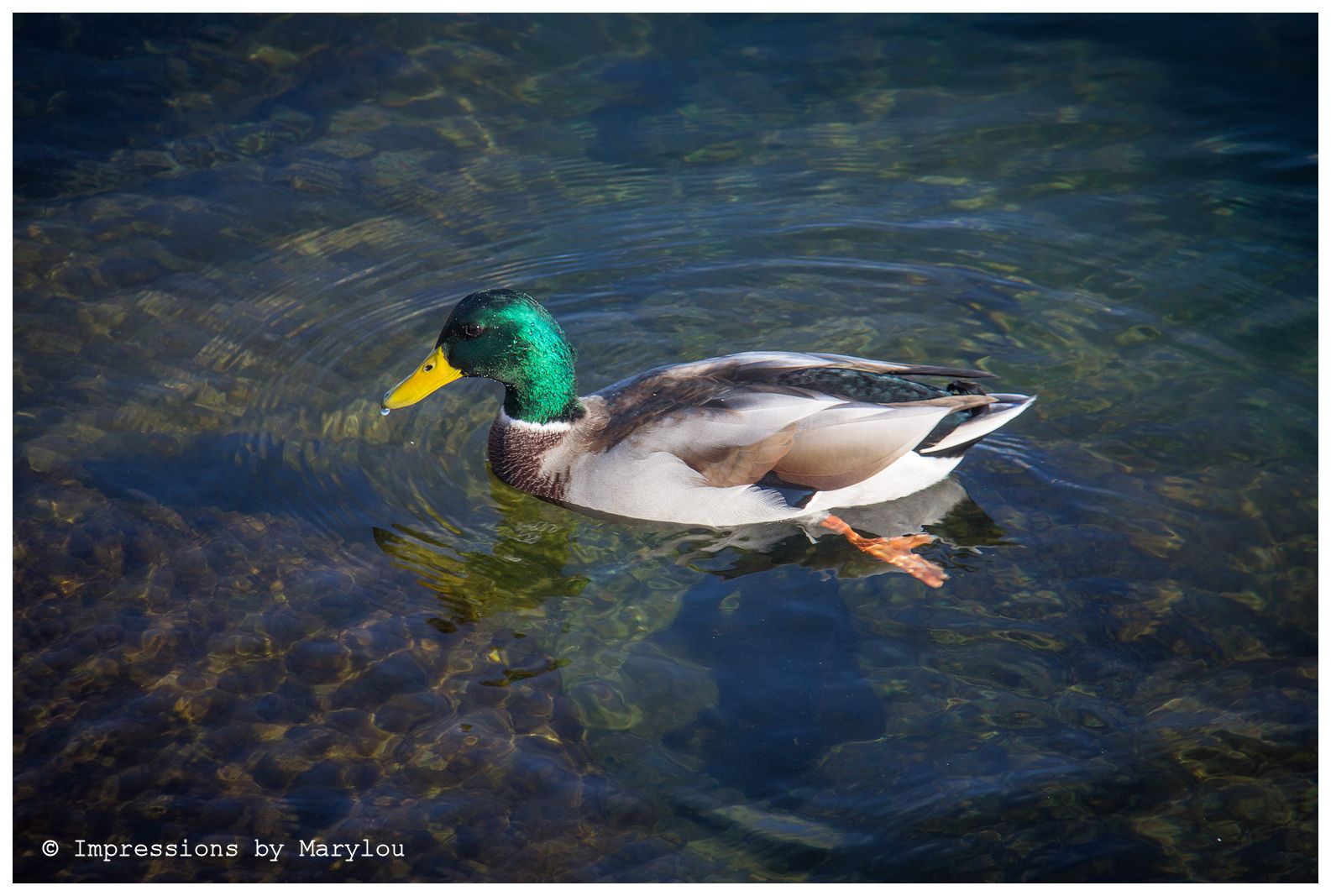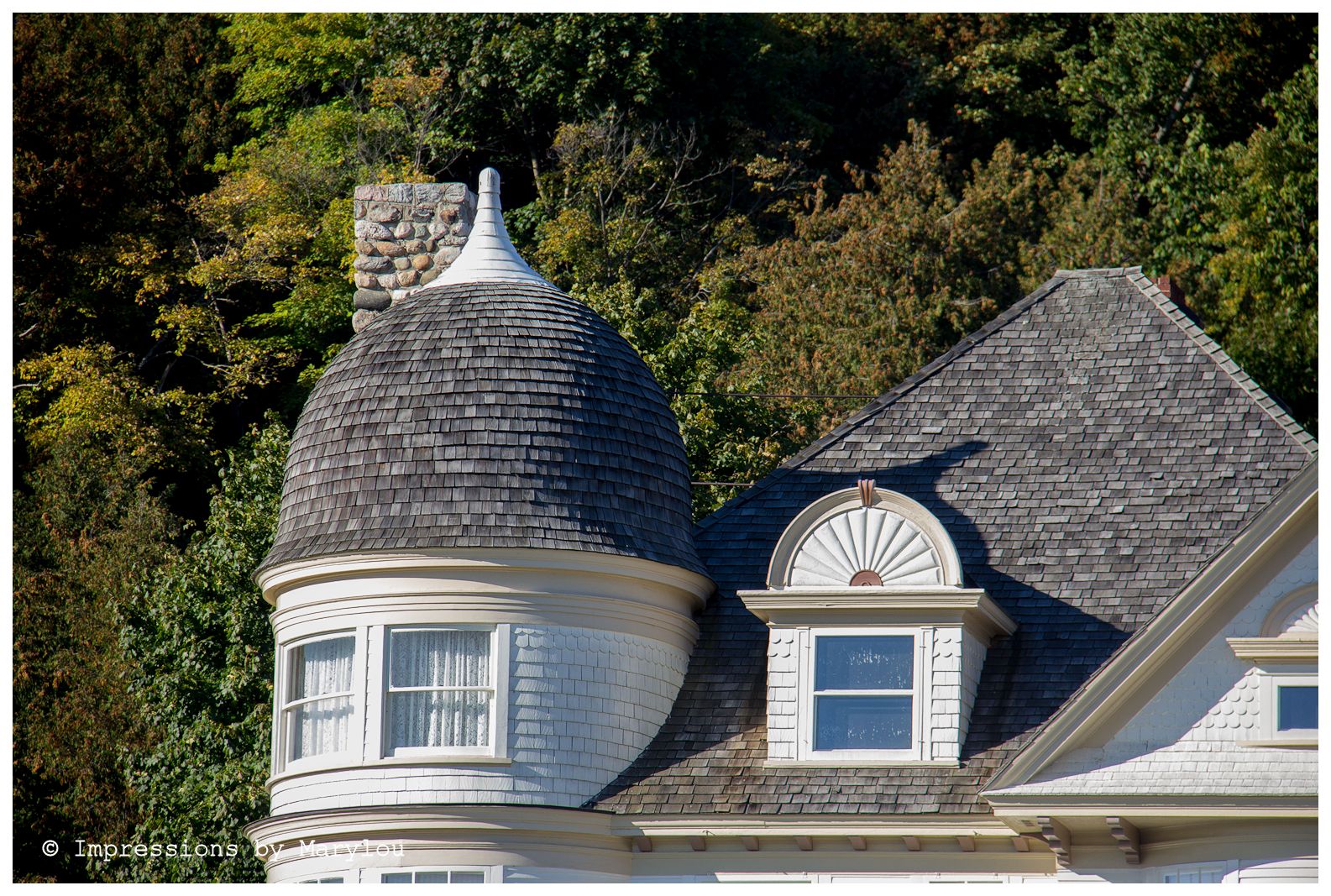 The man who lived beside the inn had 2 beautiful miniature collies.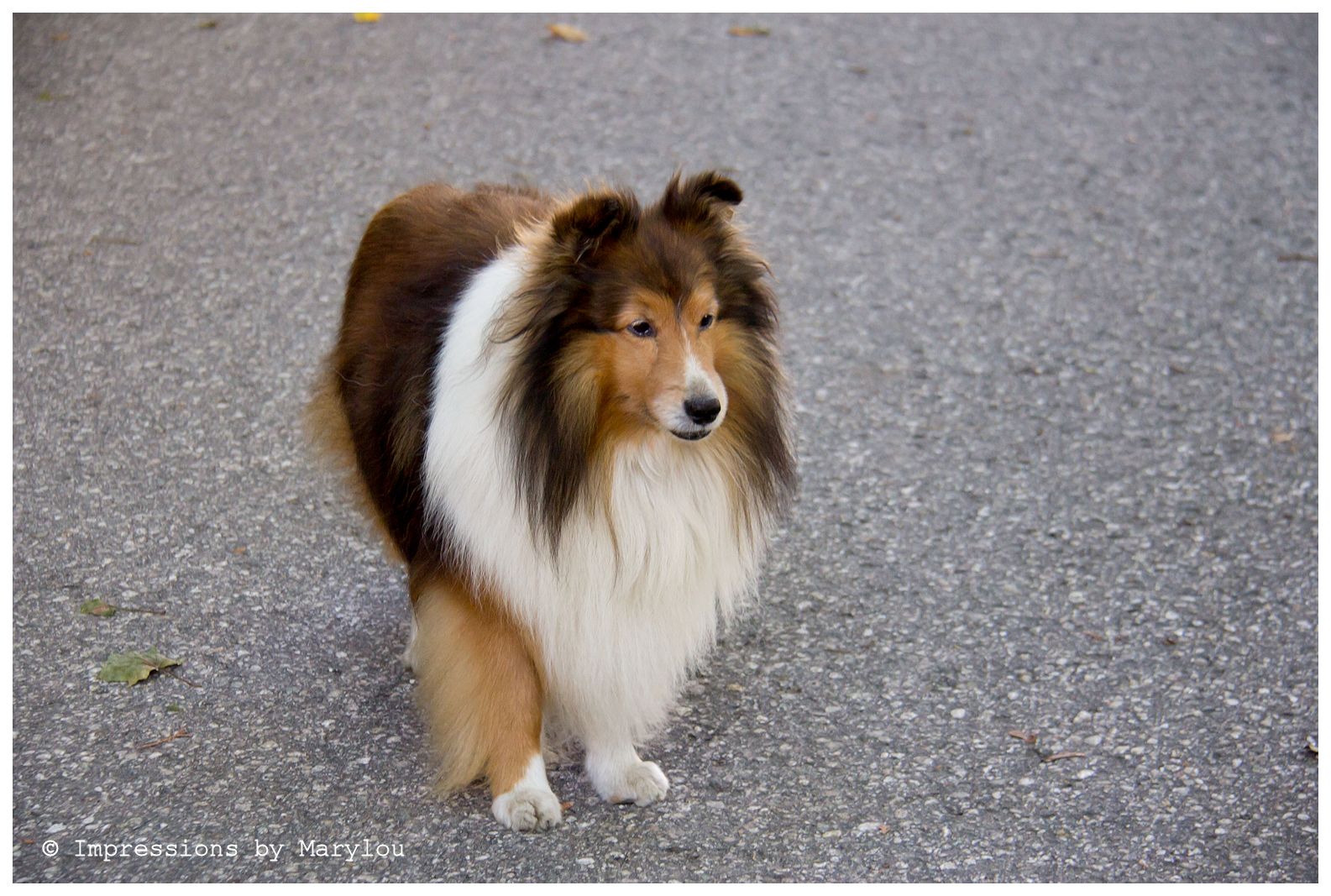 One last shot for this post. Don't worry, I have many more photos to show you!!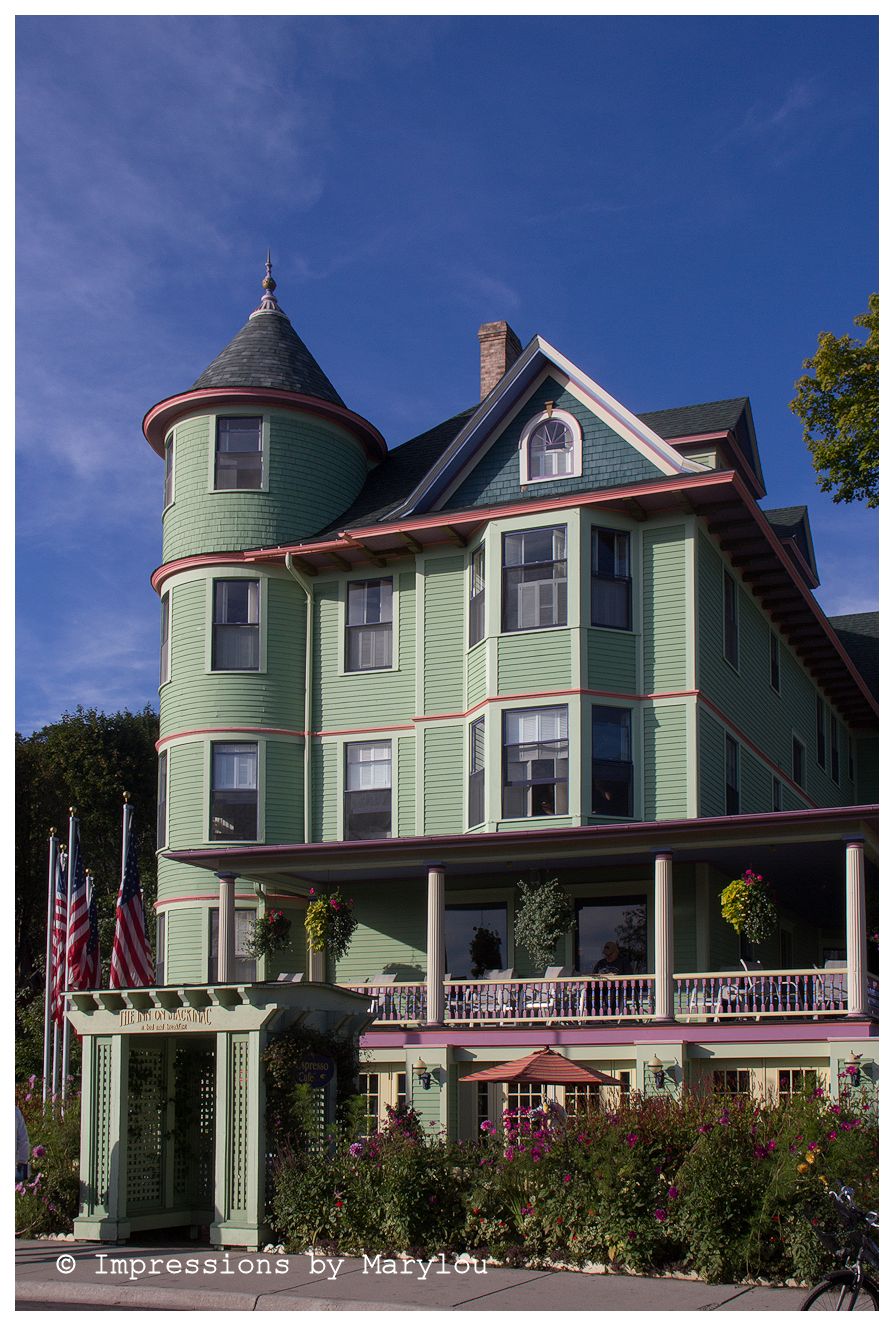 Same house later in the day.