We biked around the perimeter of the island one day, approximately 7 miles. We took a picnic lunch along to eat about half way through. It was a cool but sunny day.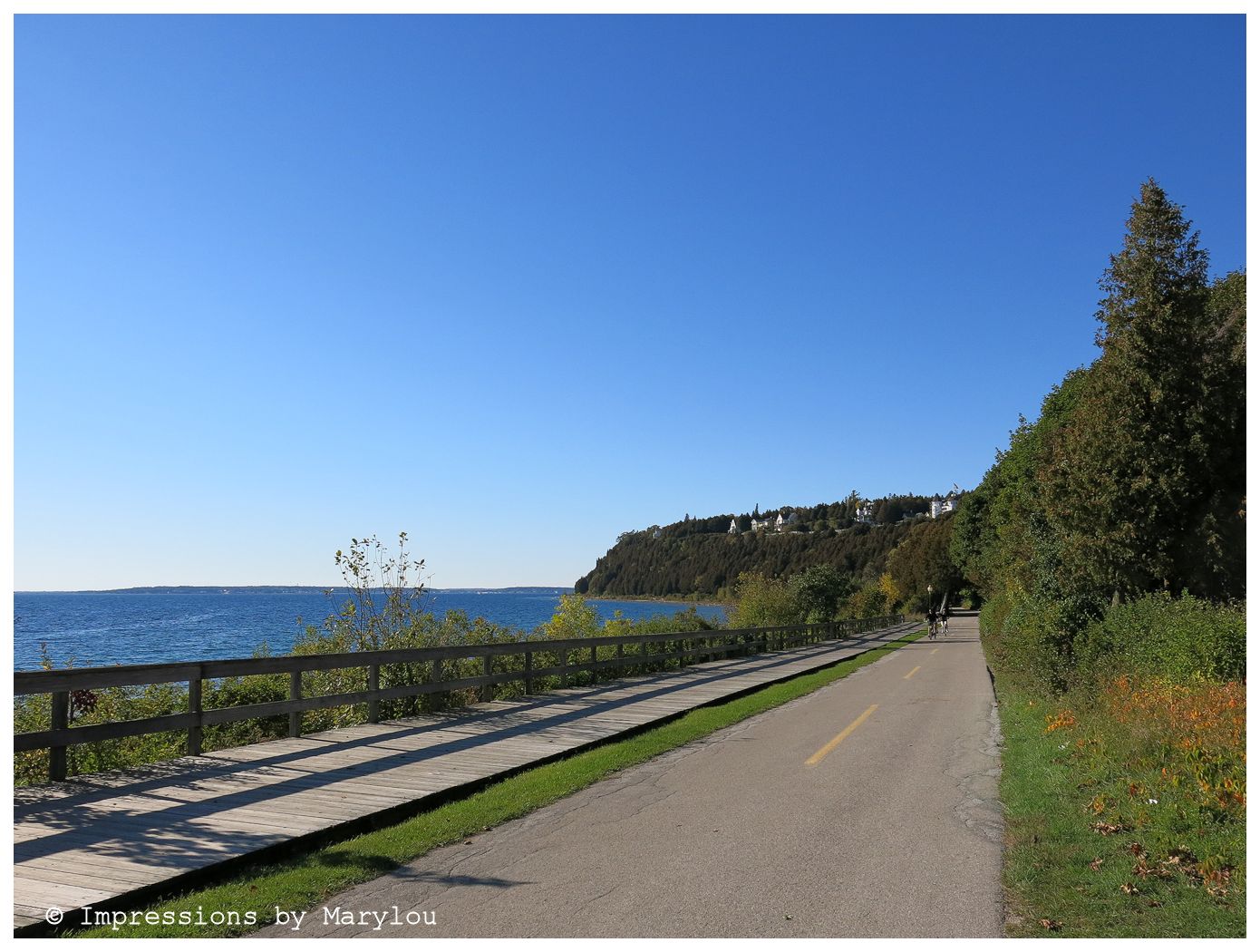 The water around the island was crystal clear!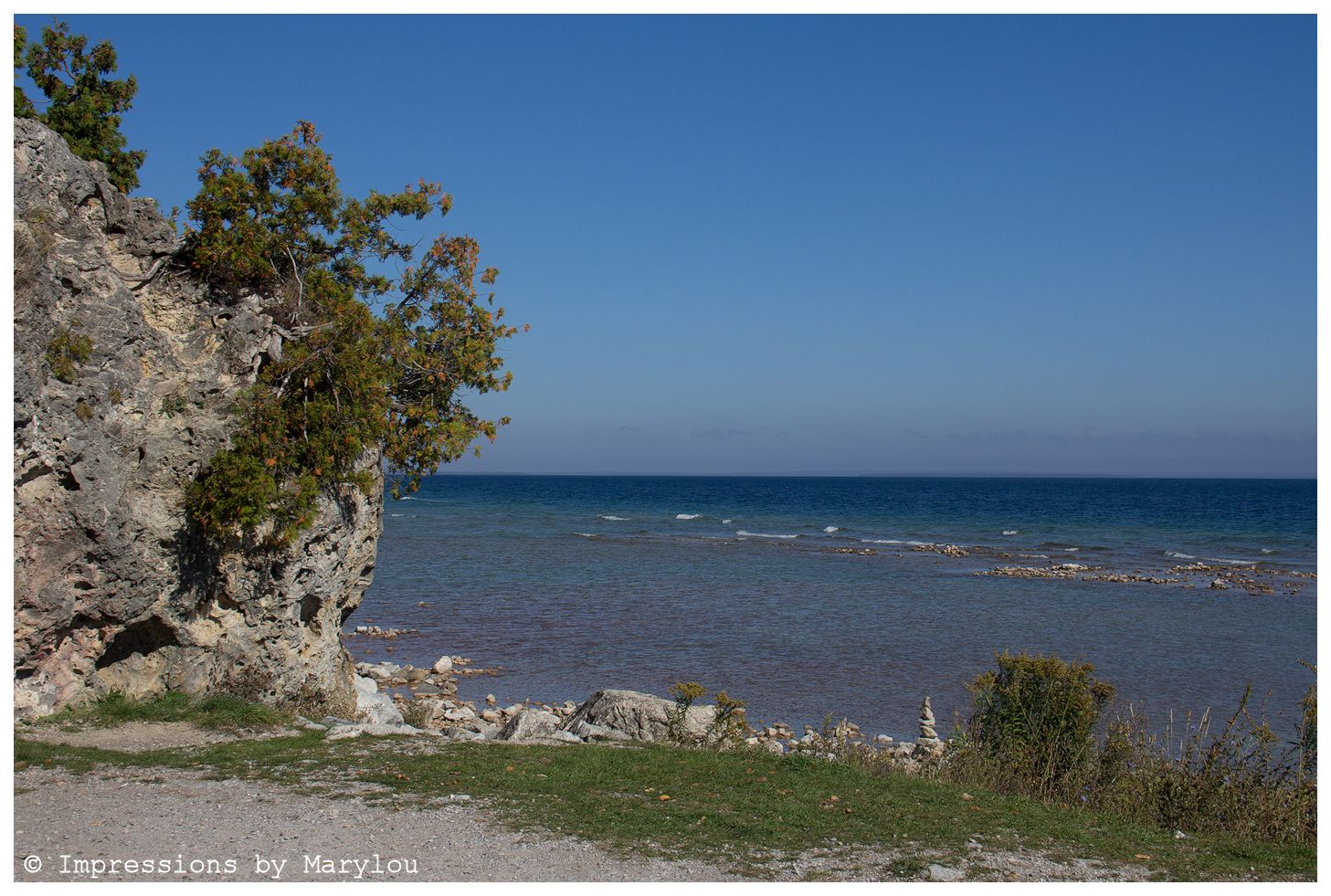 Another day we walked a big loop through and around town.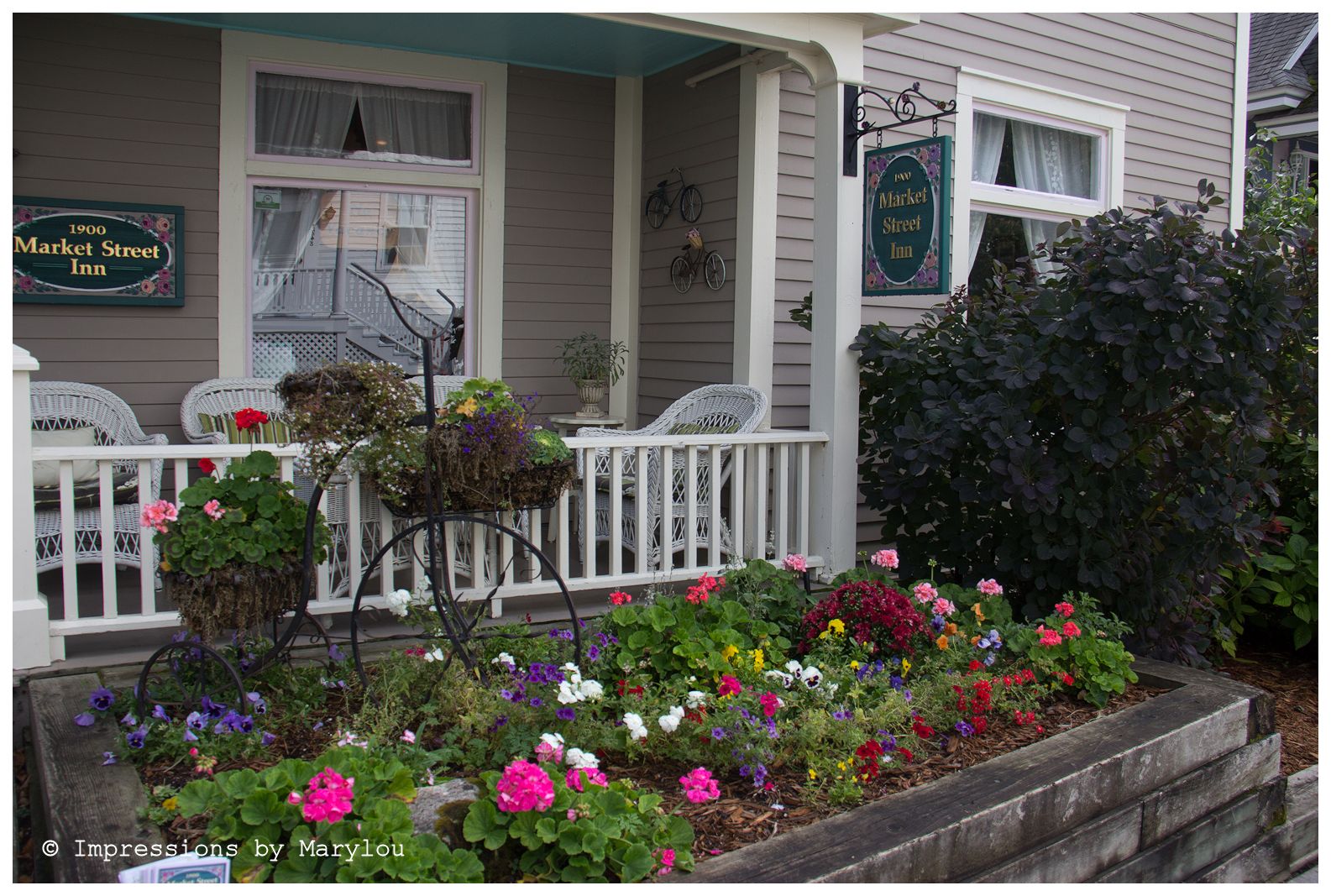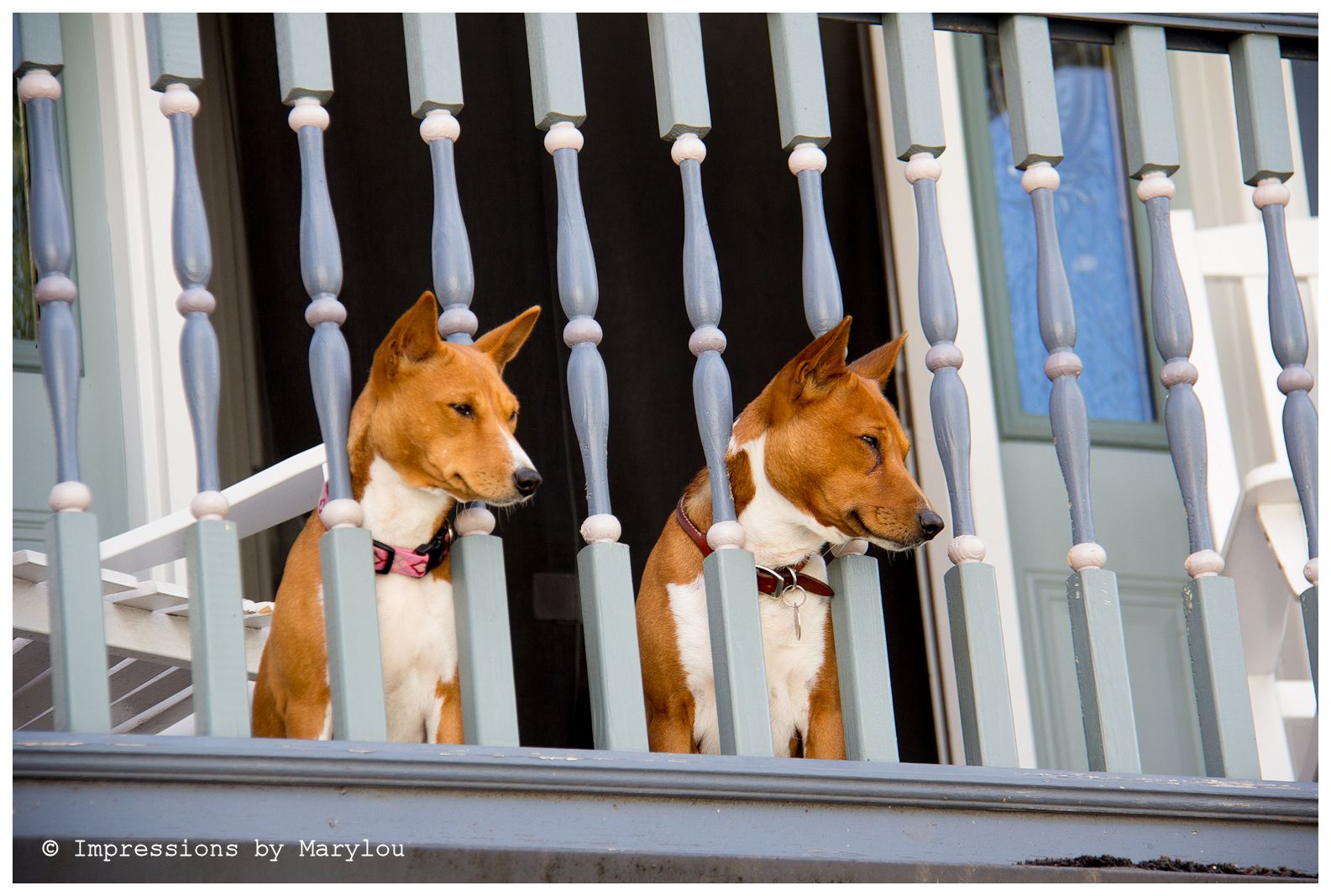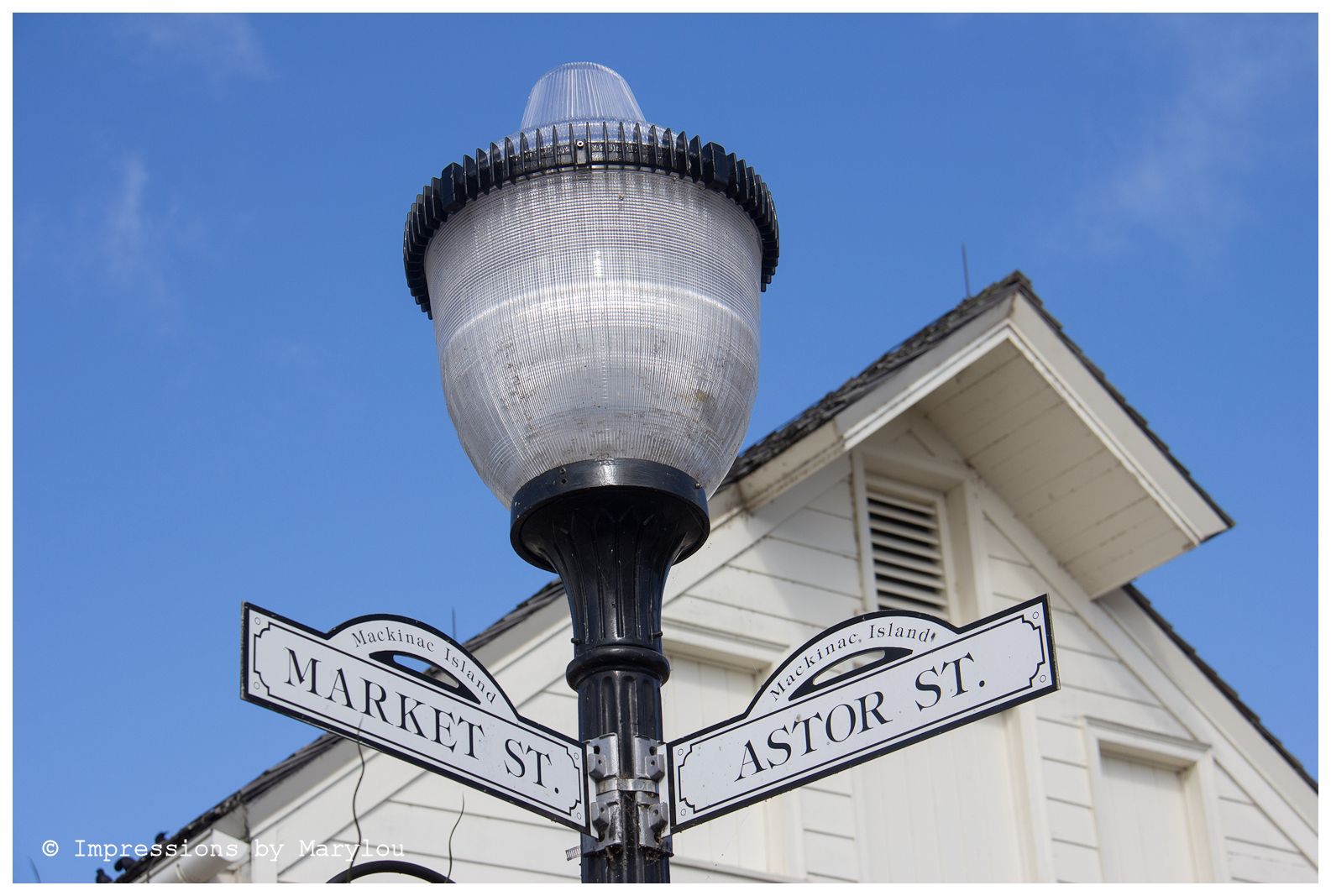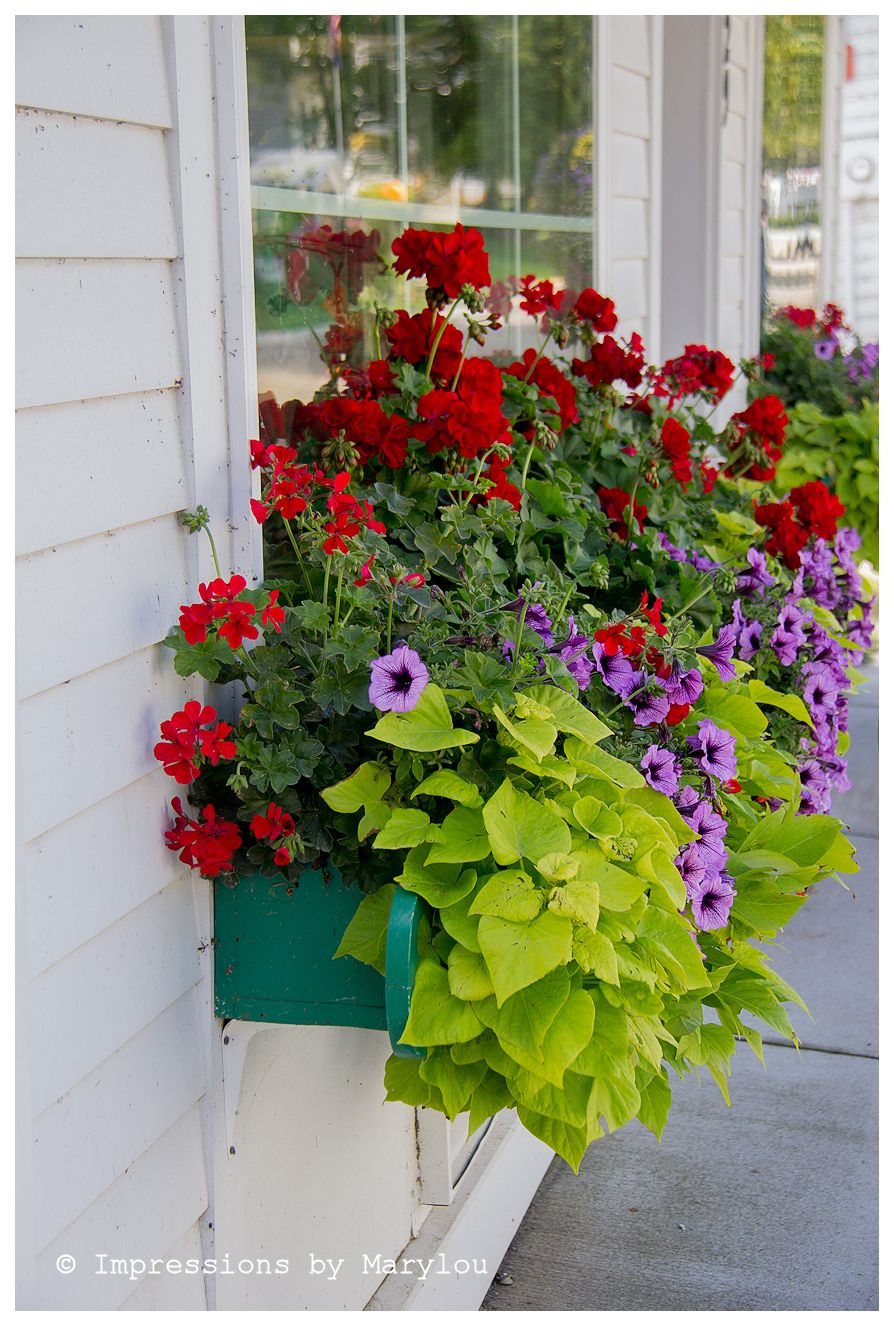 The Grand Hotel is indeed grand! The cost to stay here could also be considered grand.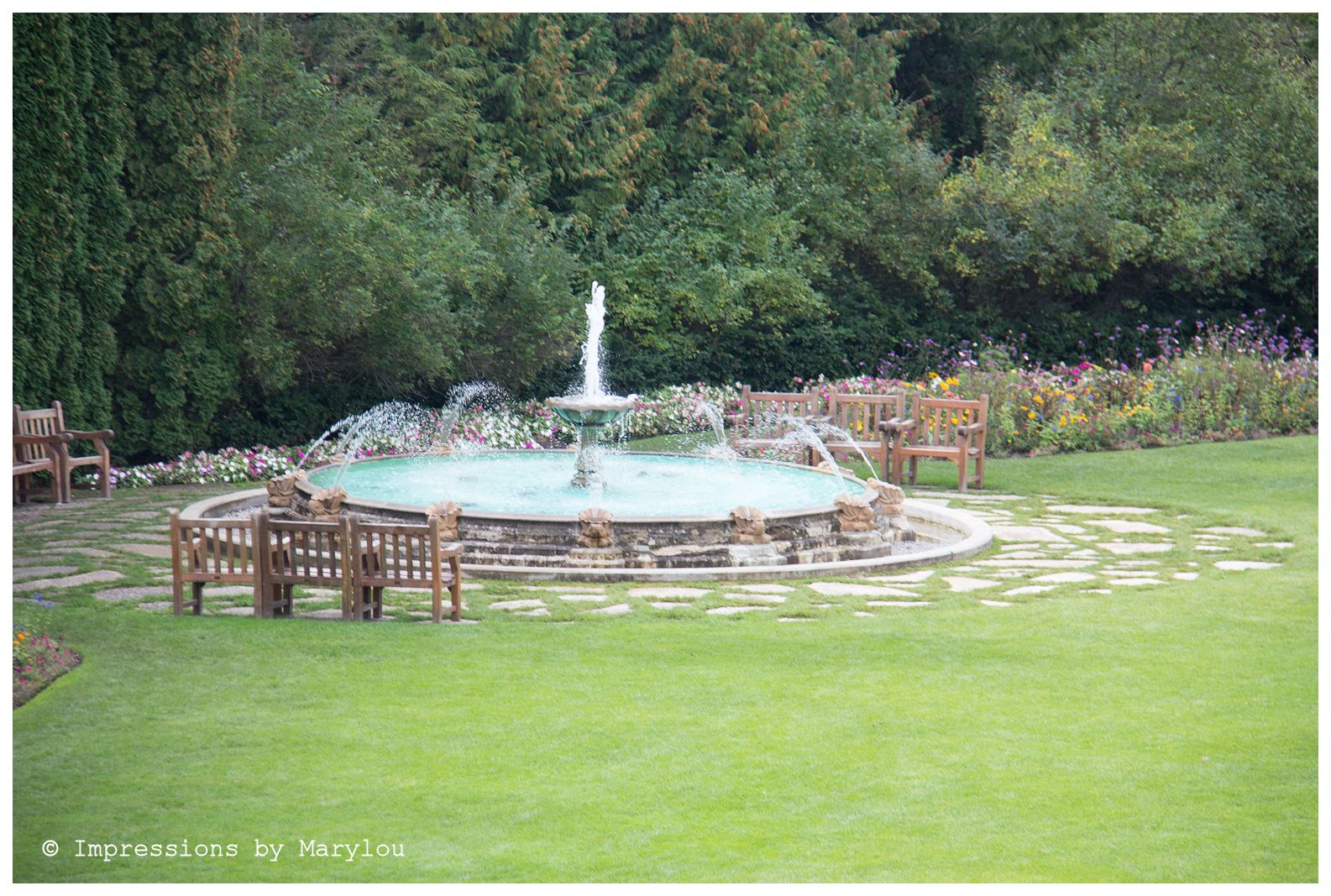 .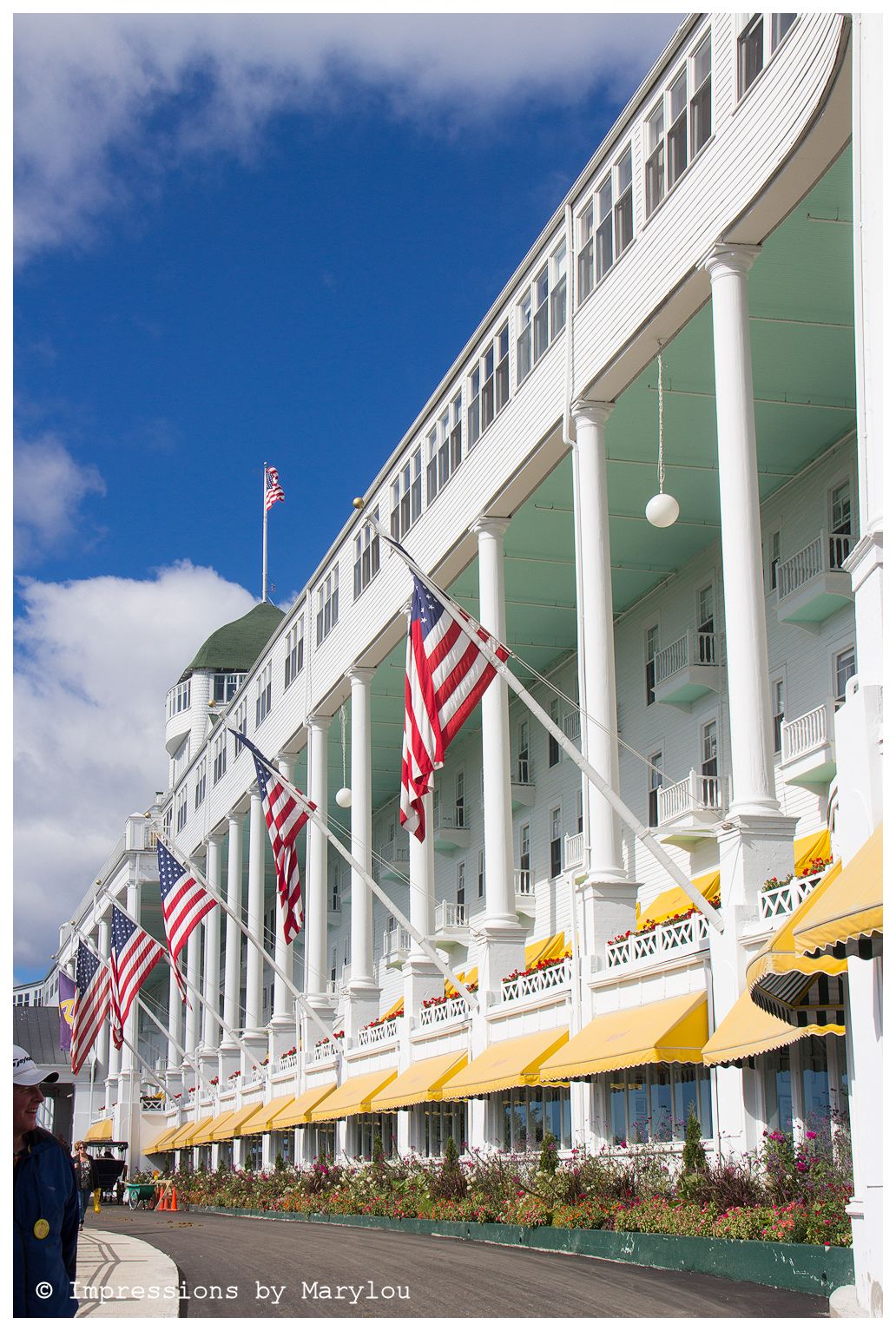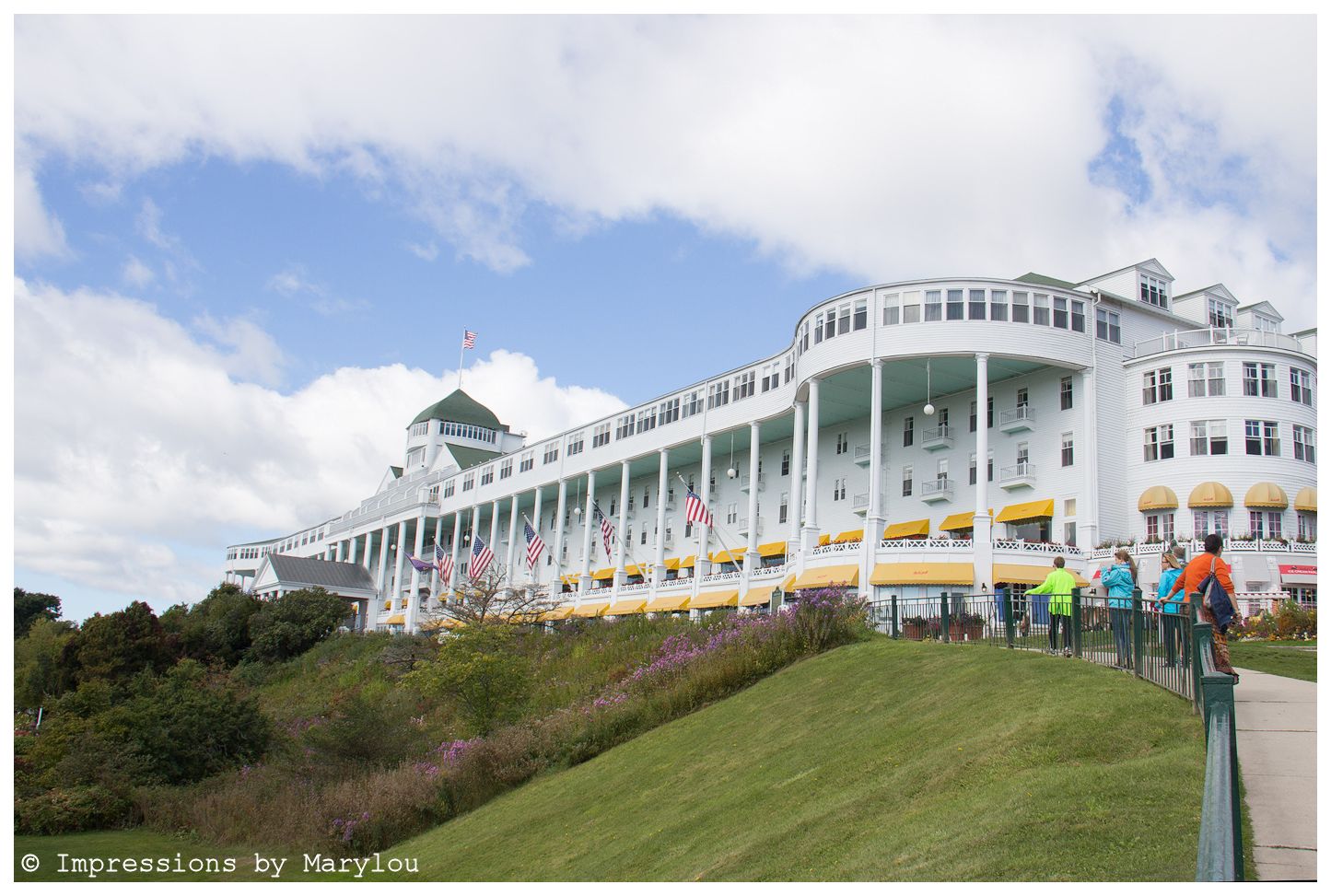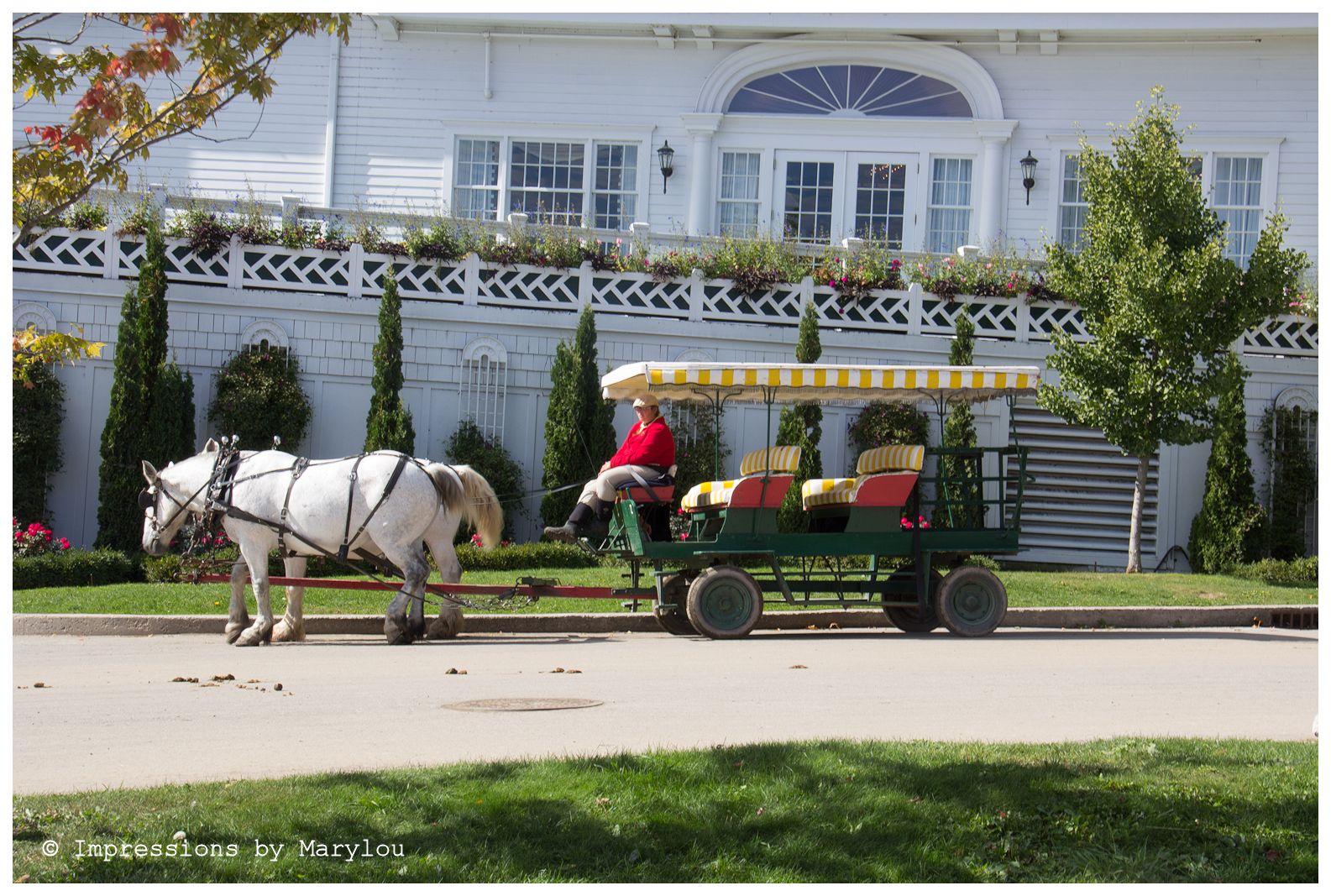 The stables where all the horses/carriages are kept.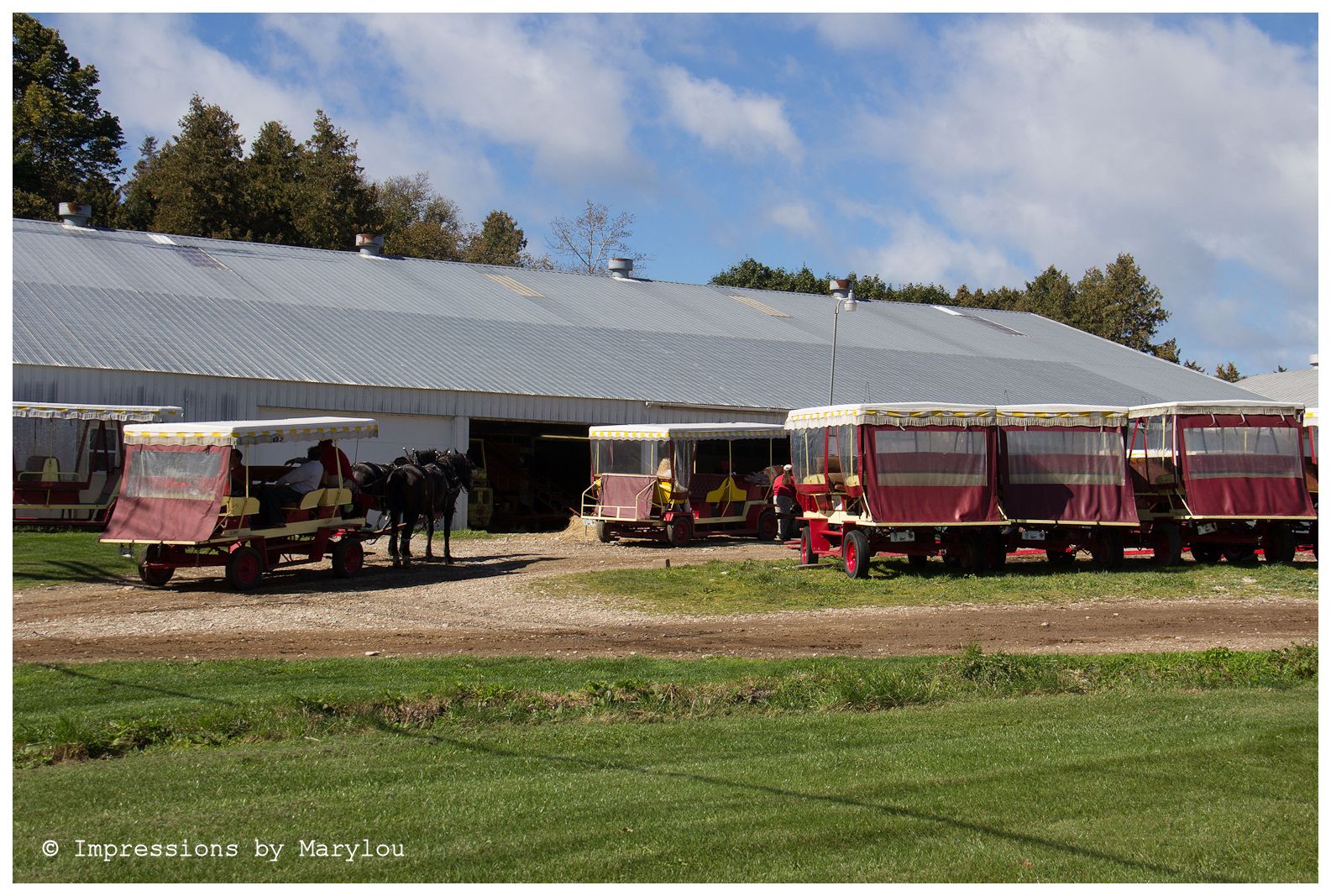 The Governor of Michigan's island vacation home: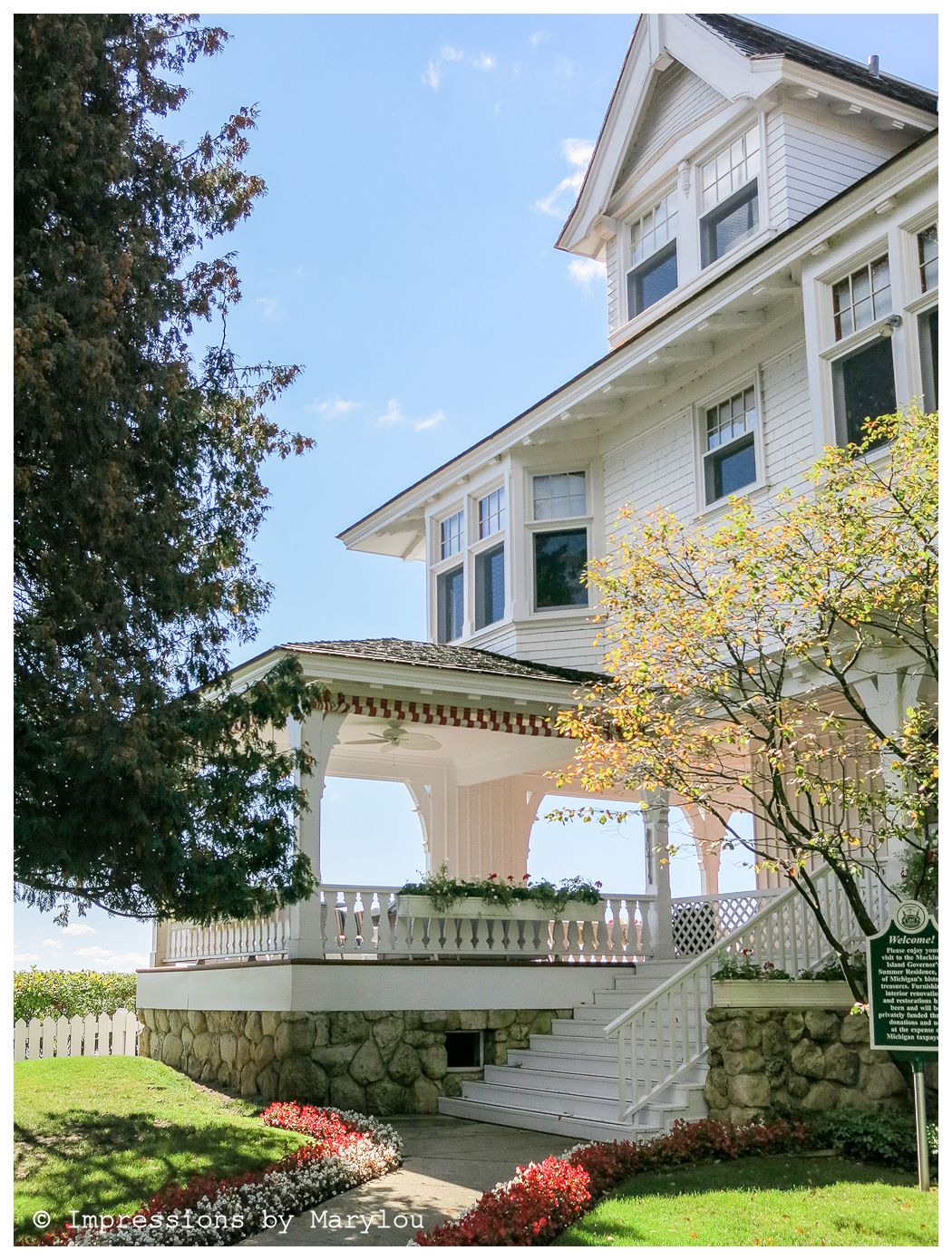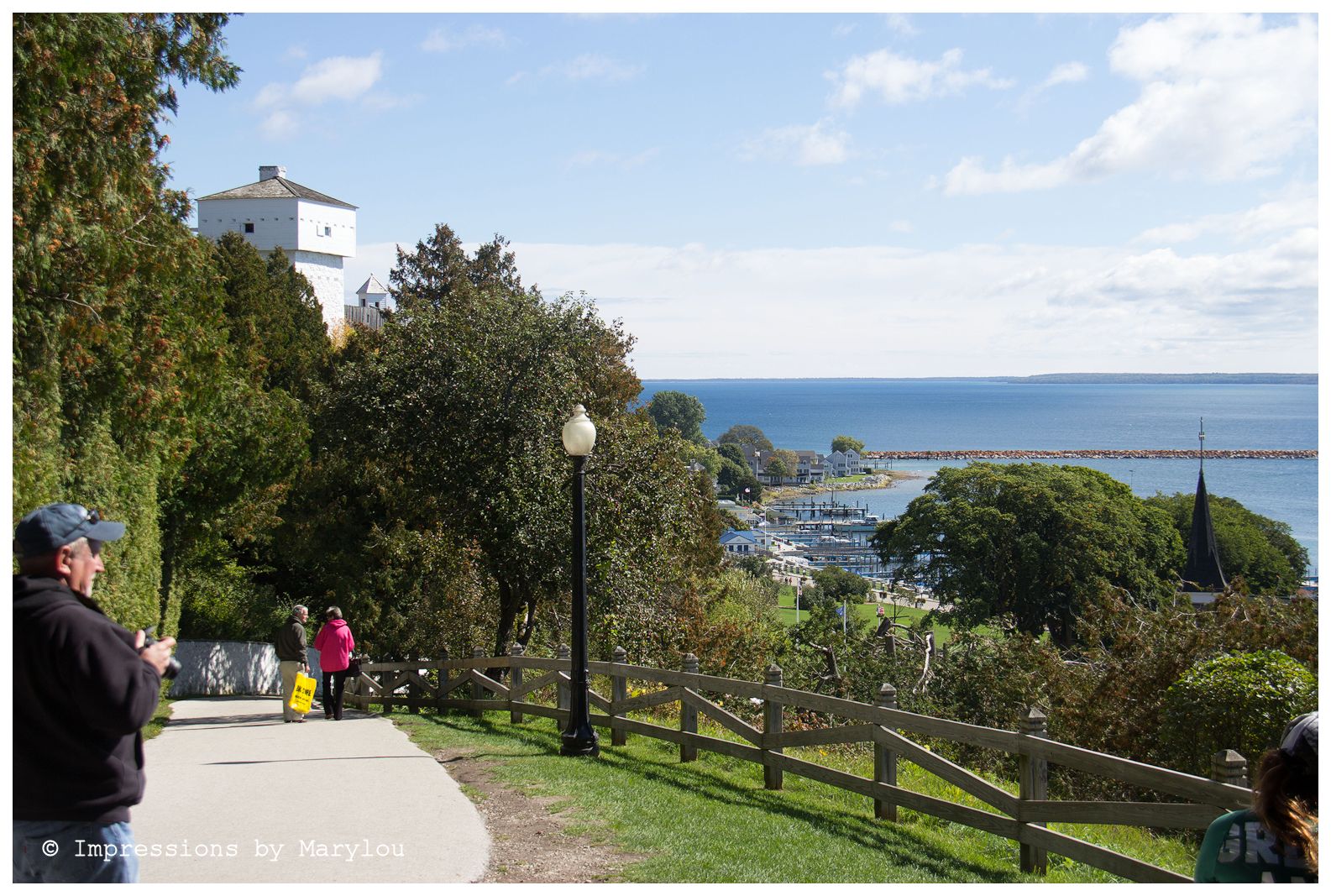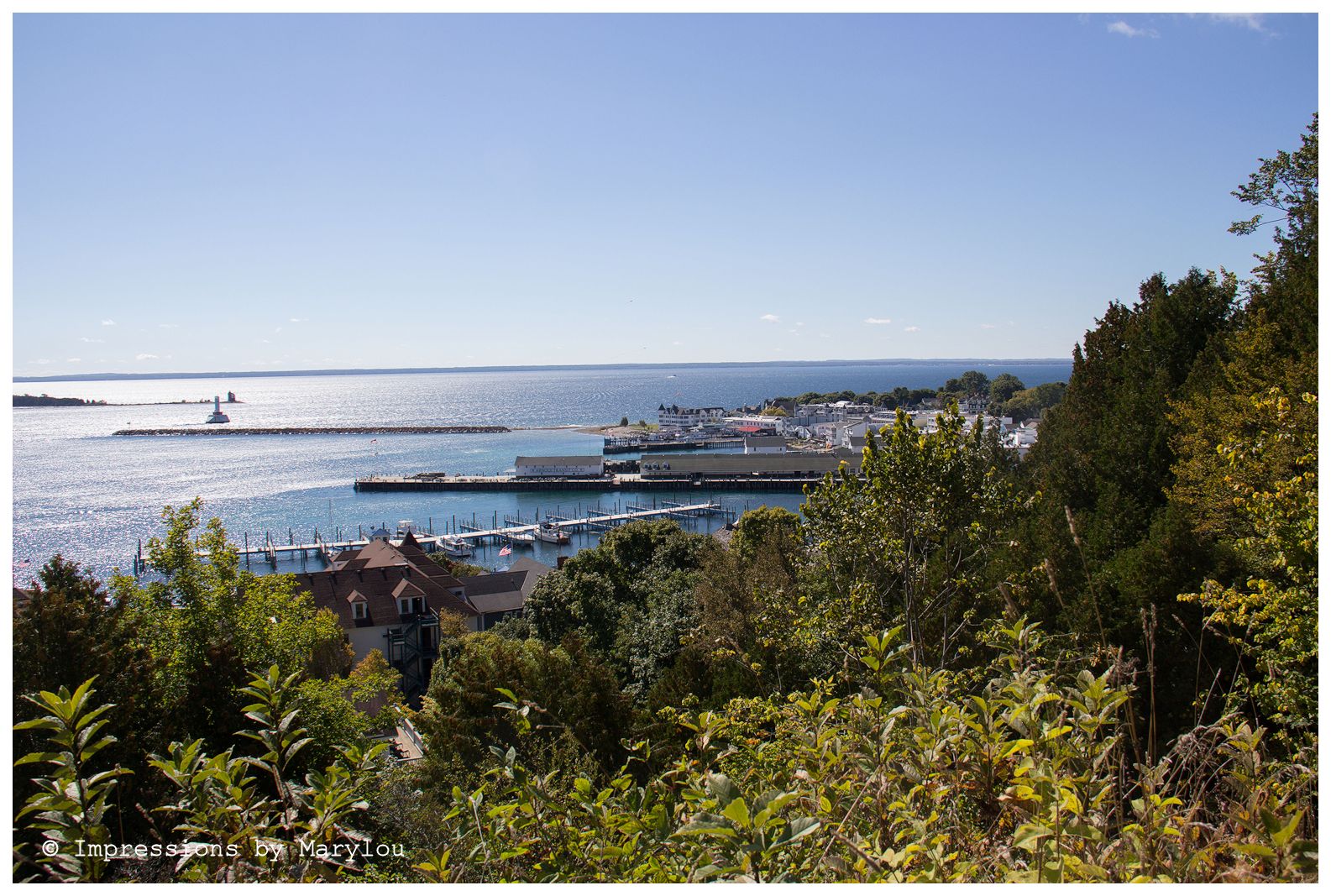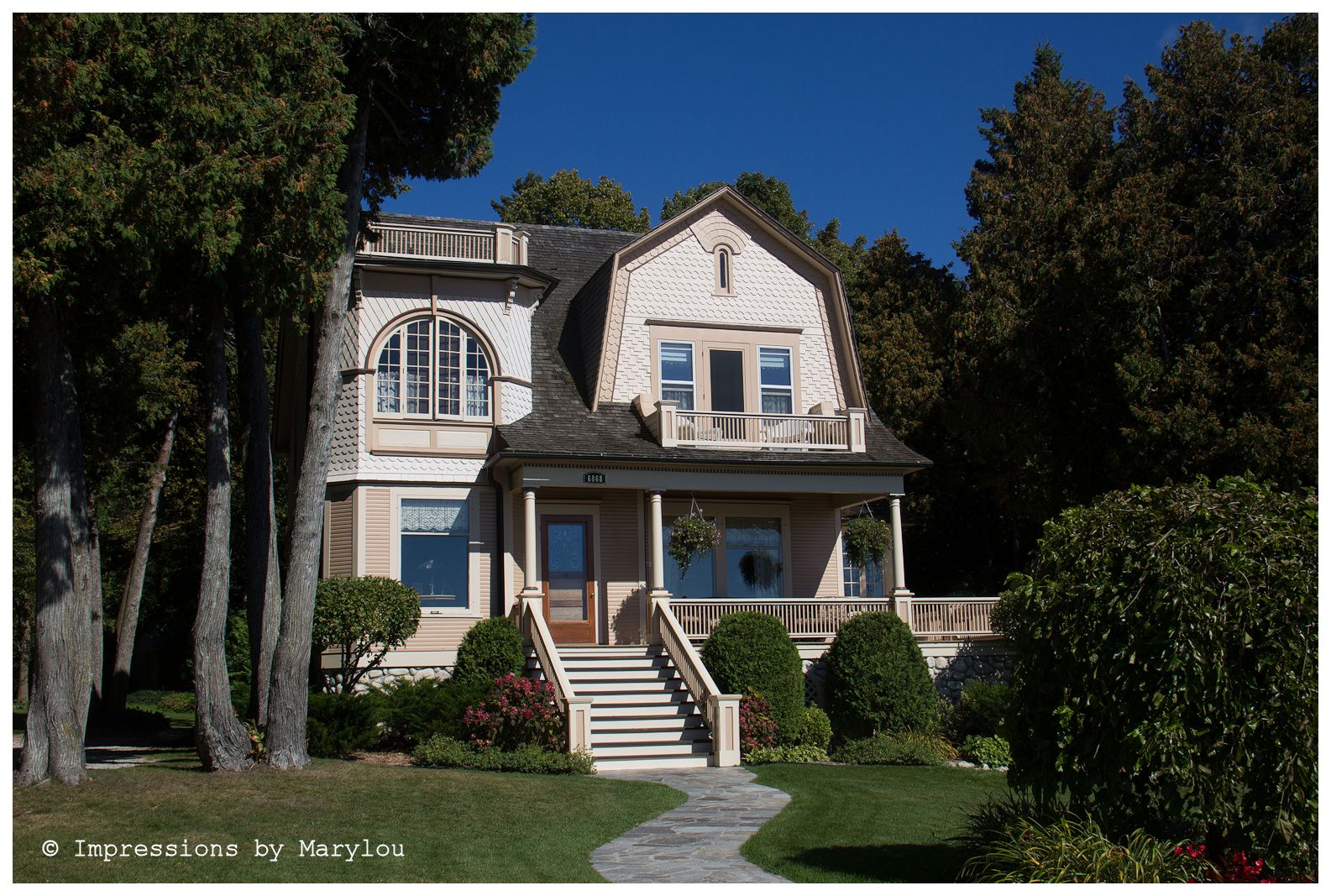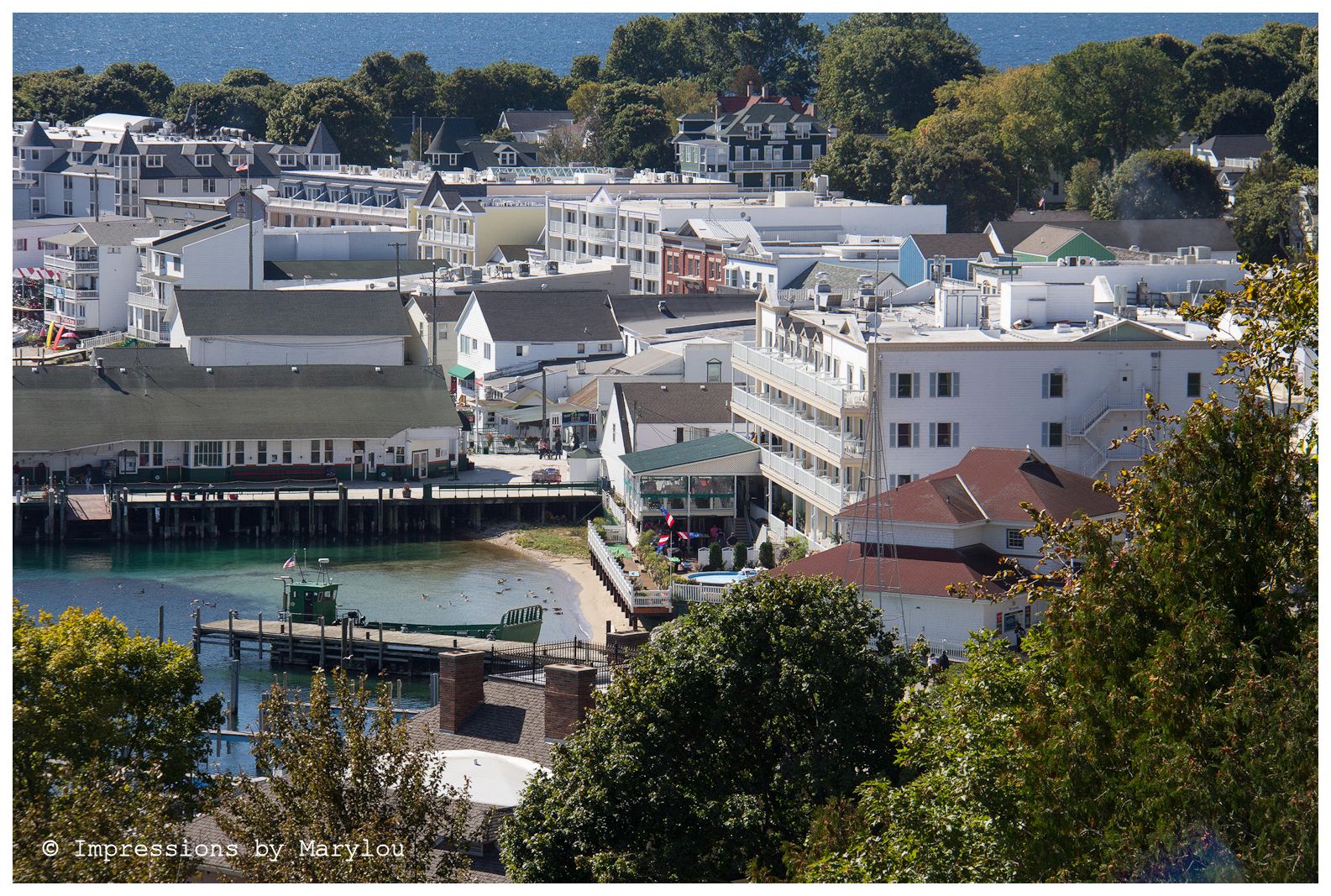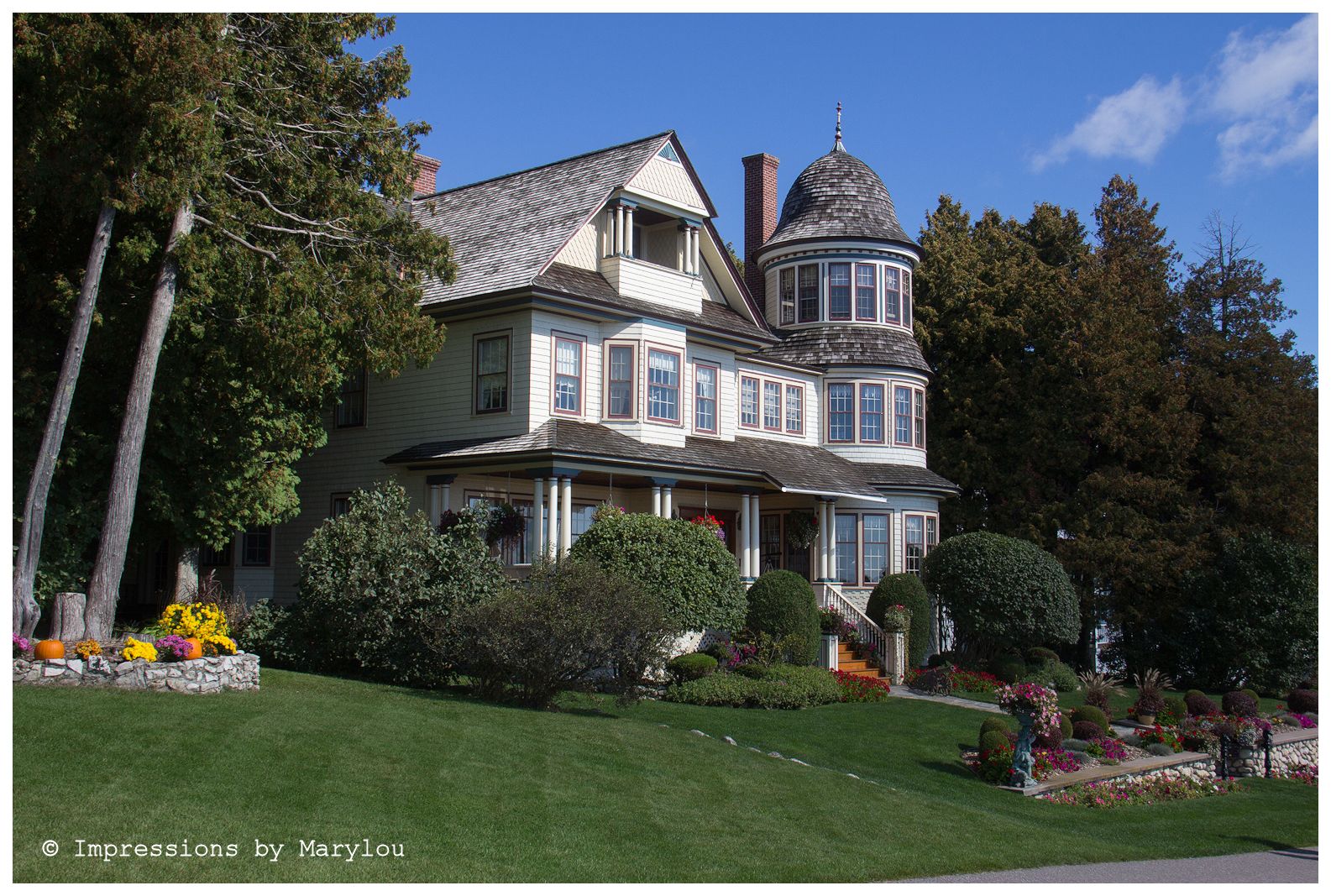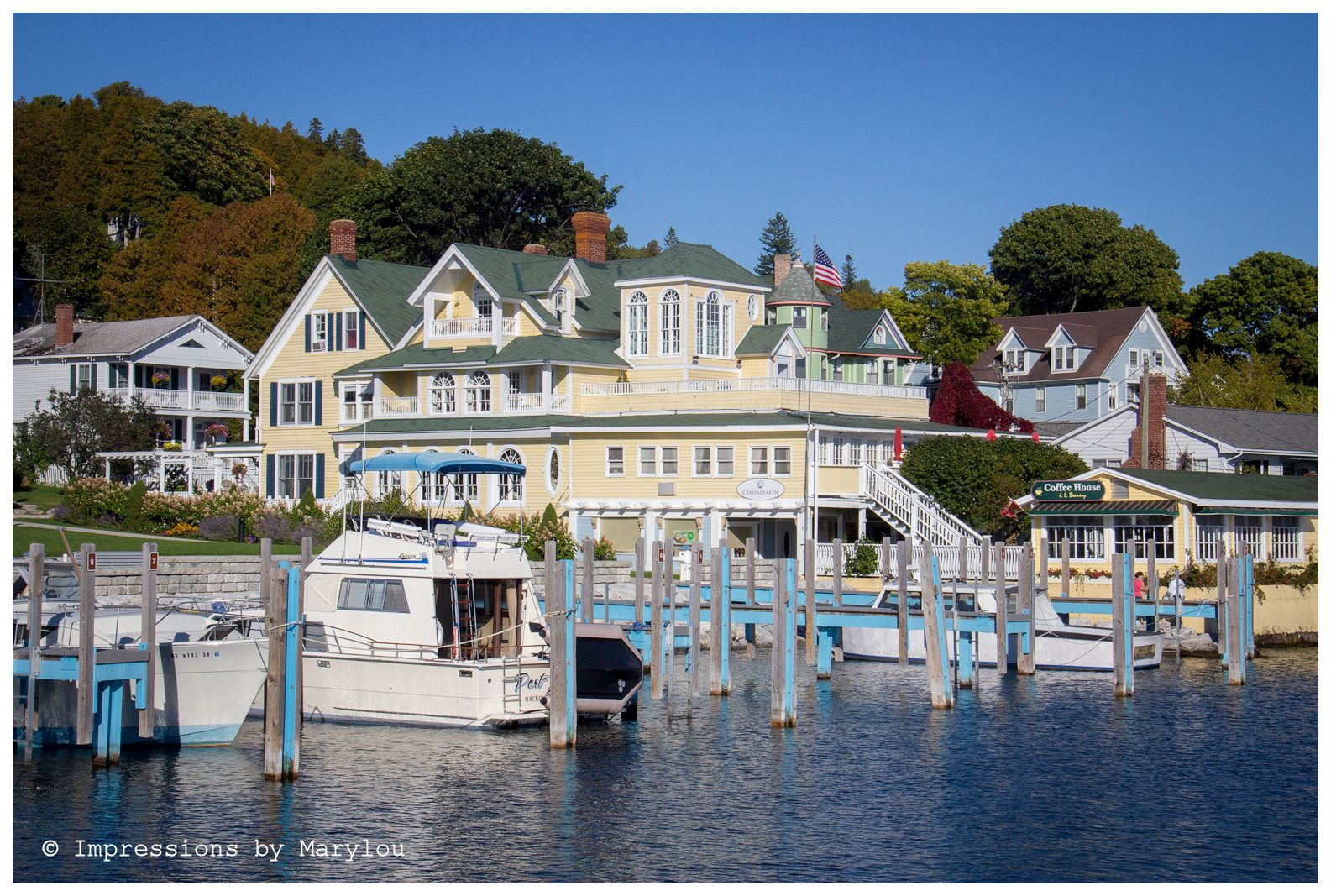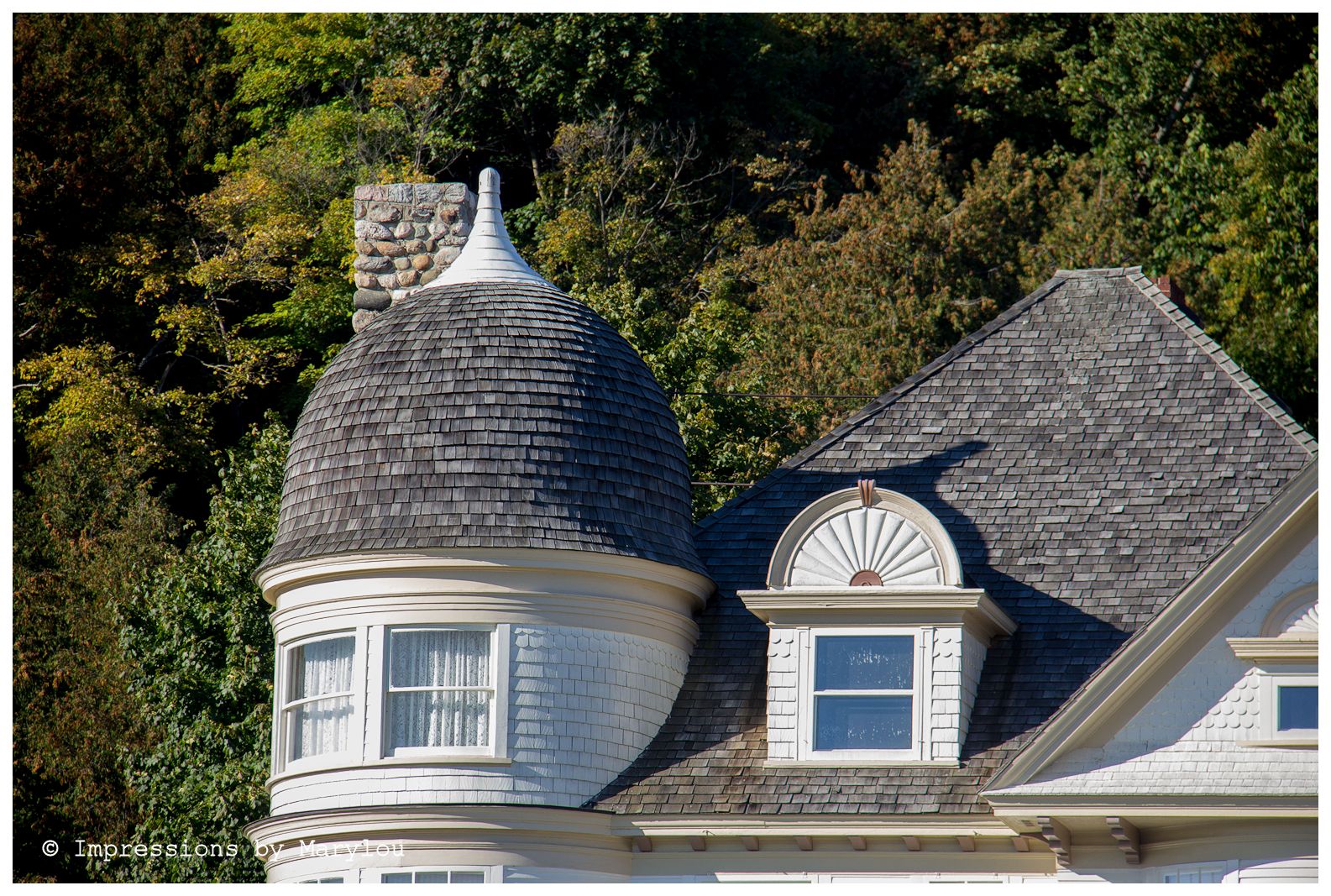 For some people, Mackinac fudge is their thing.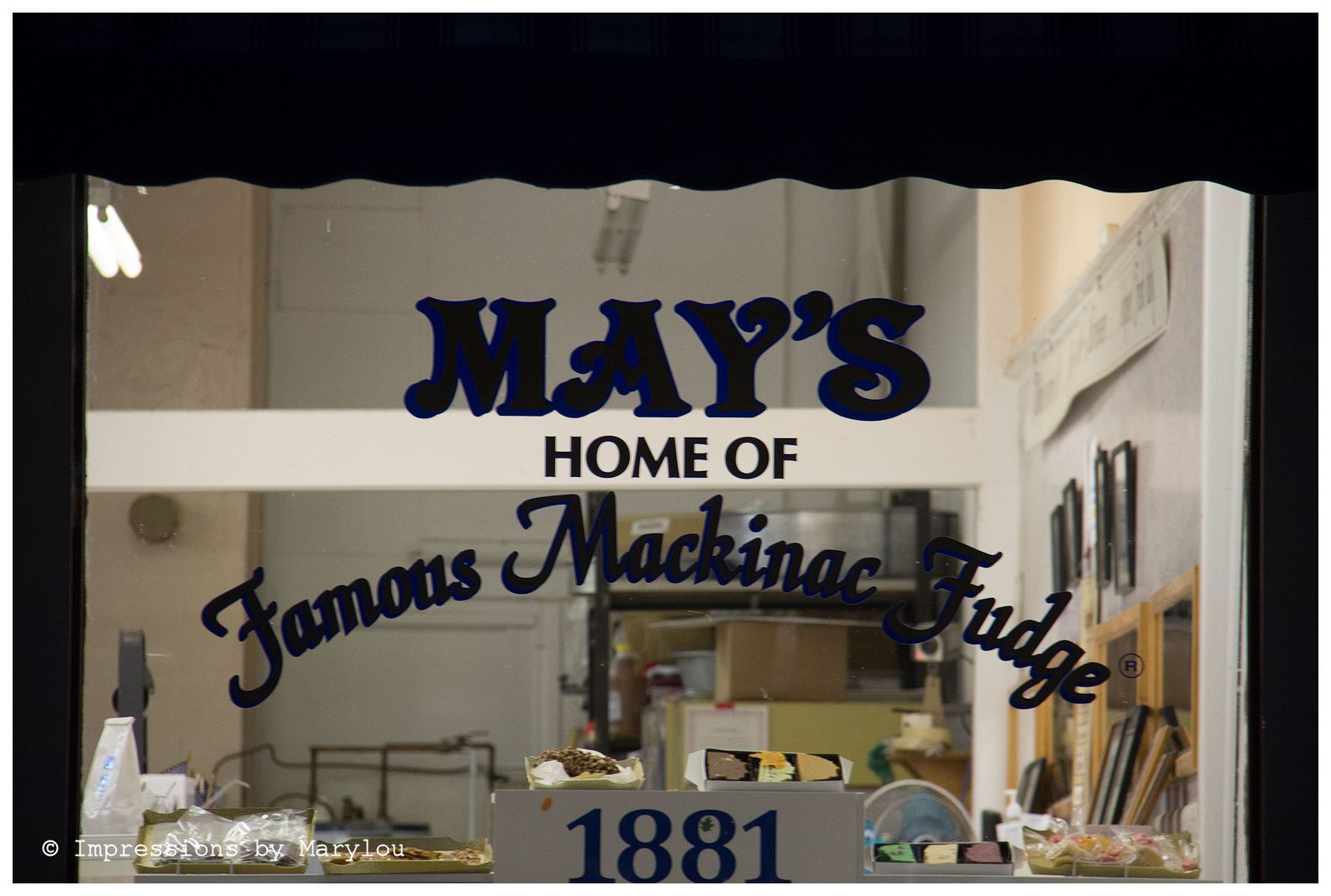 The ice cream with fudge available on the island was definitely my thing! 🙂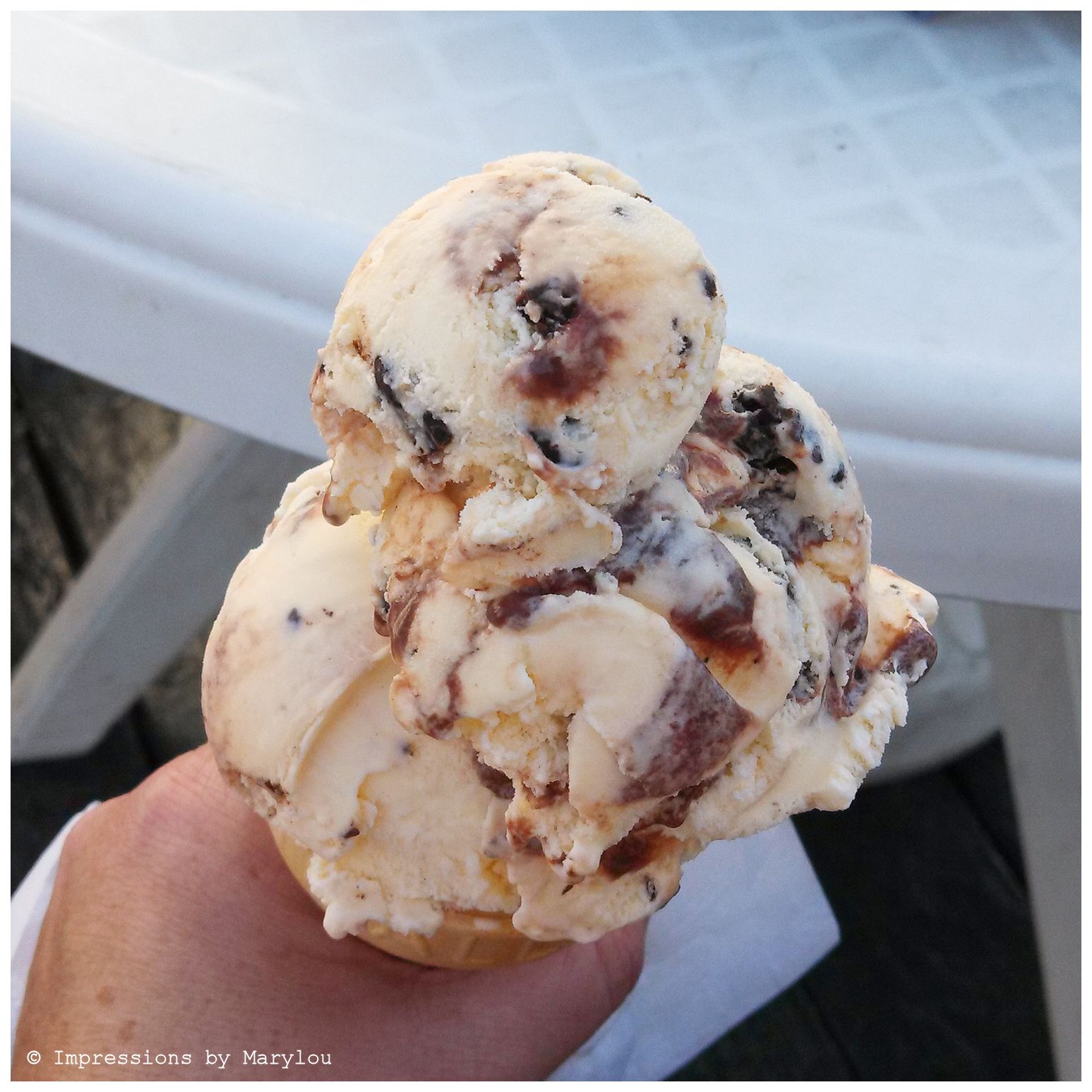 One evening as the evening light was waning, I walked into town to get some pictures. These are some of my favorite from this island!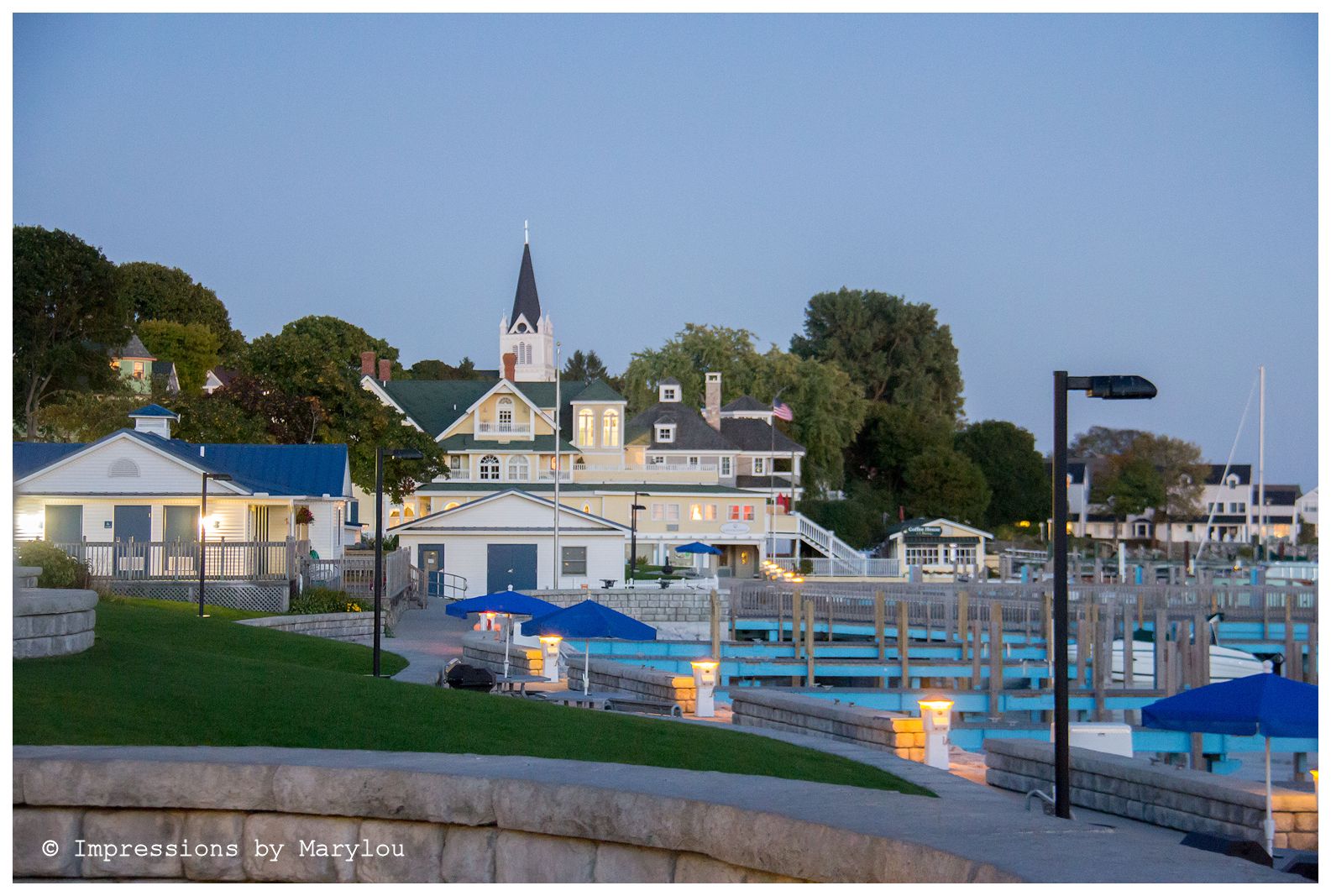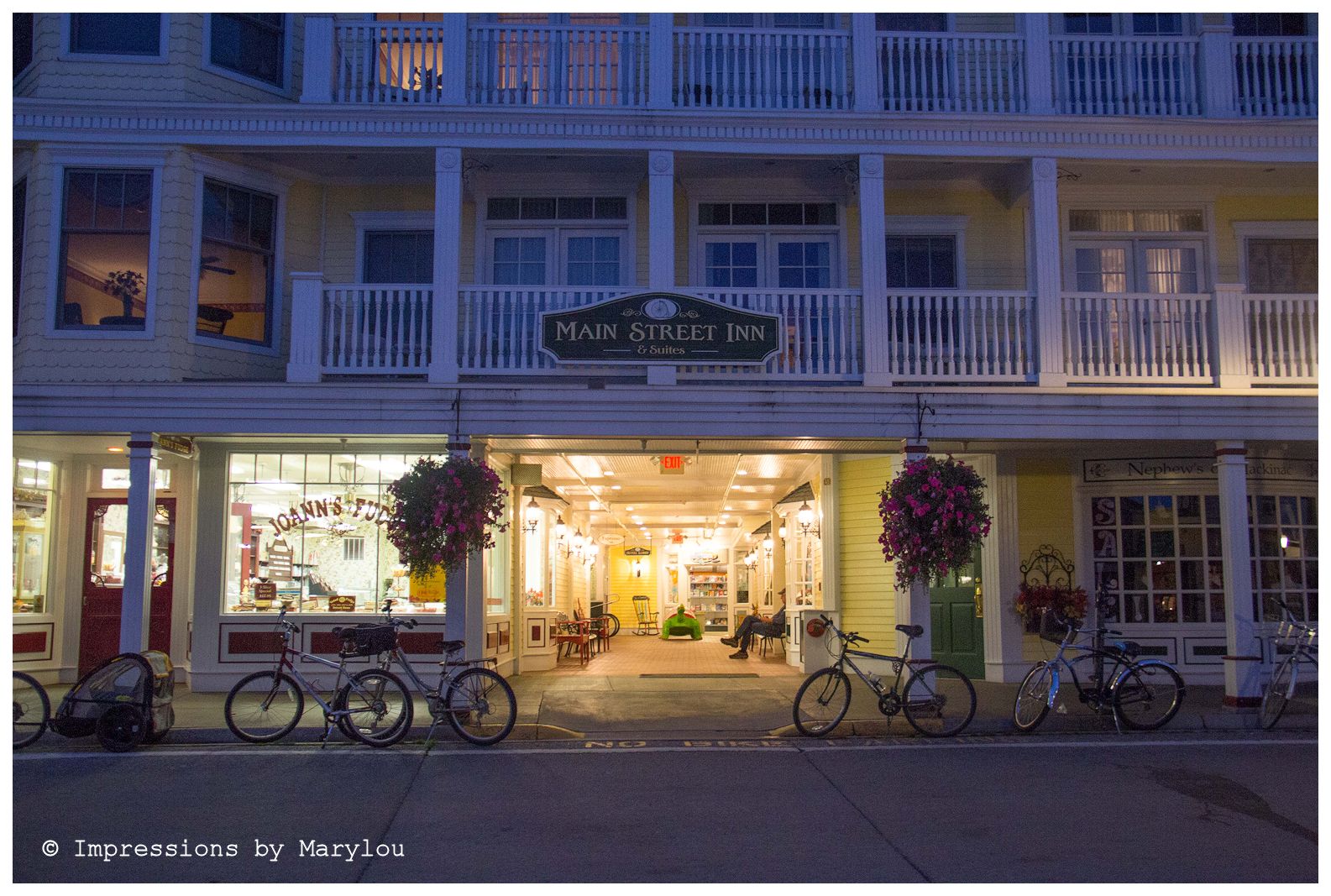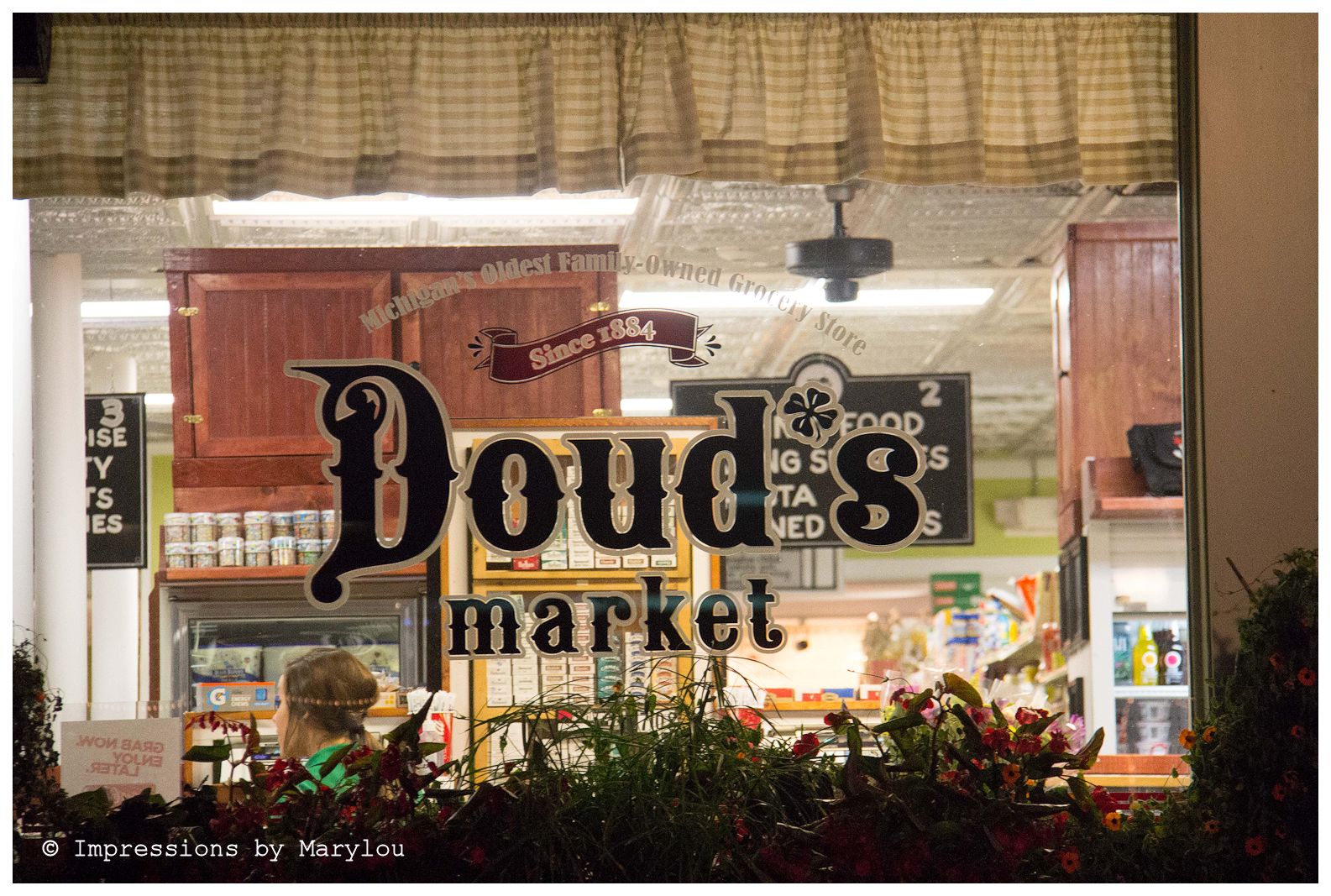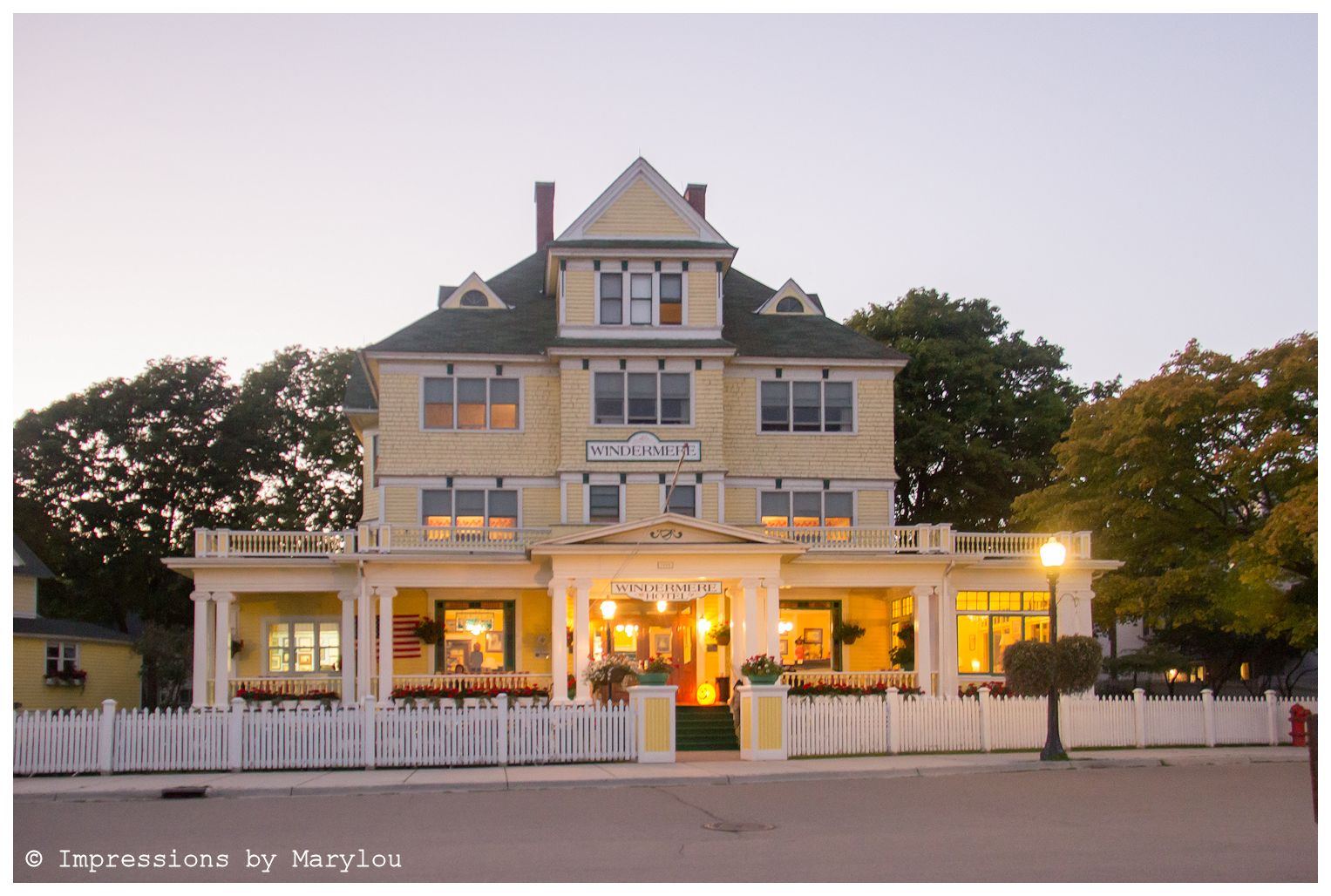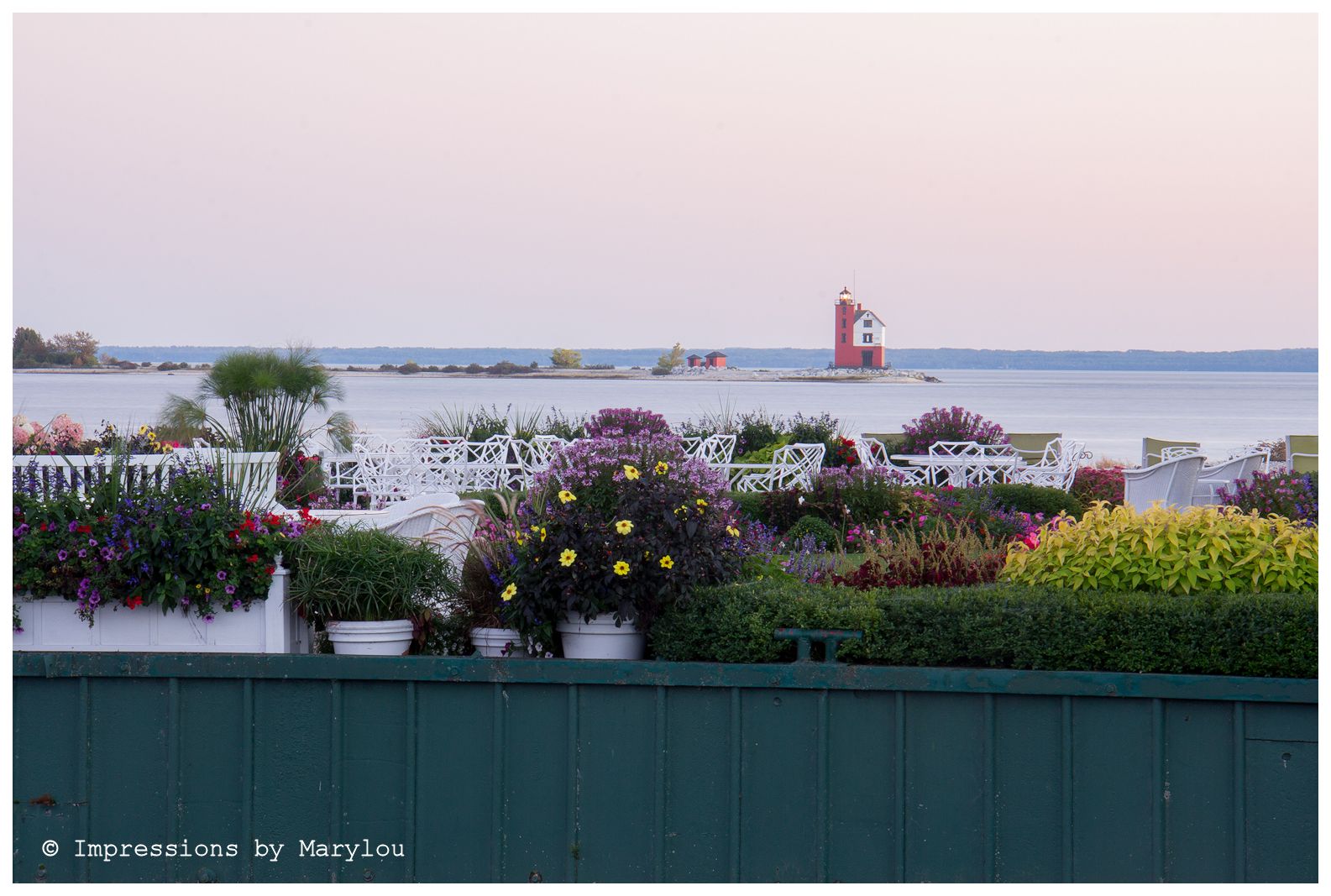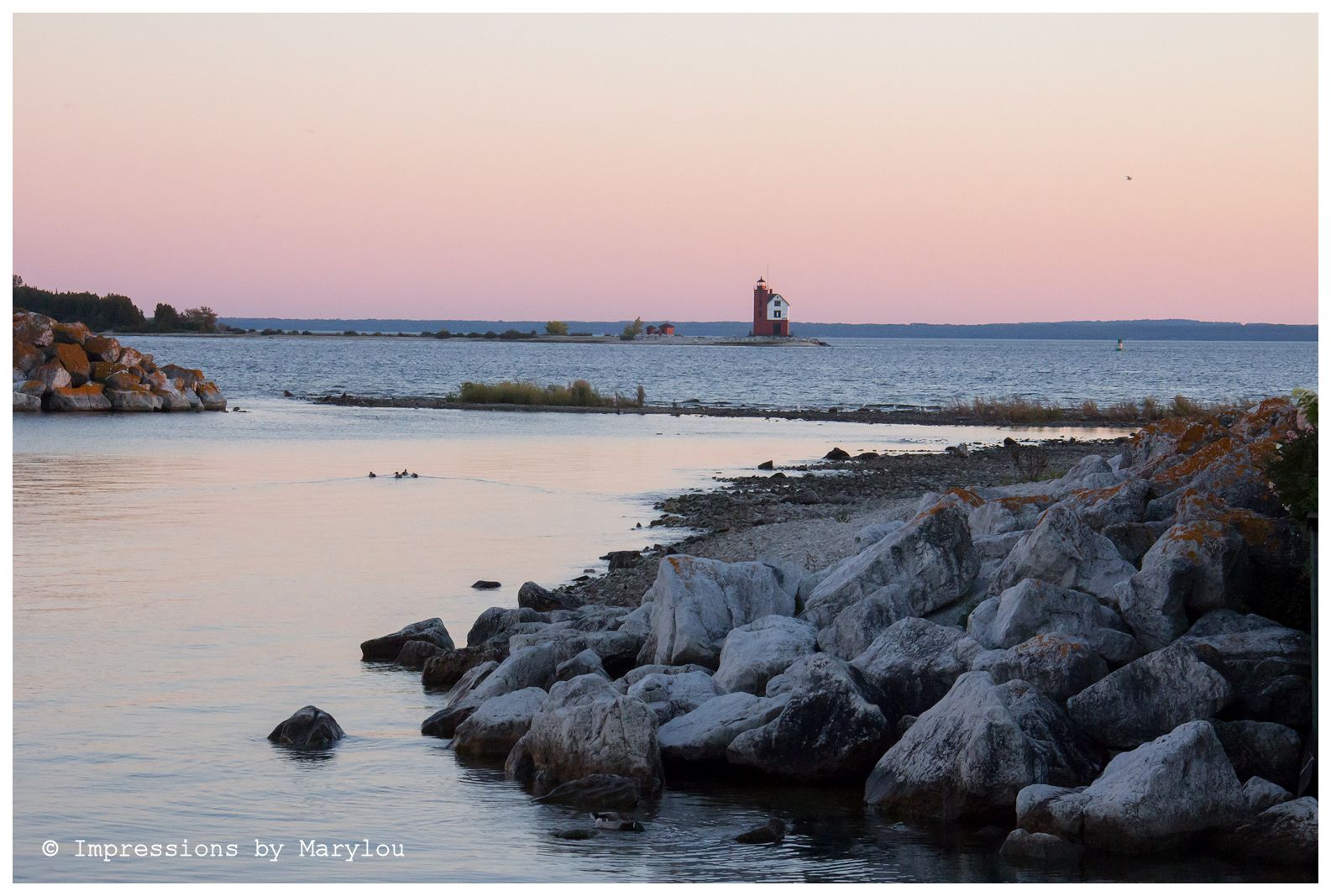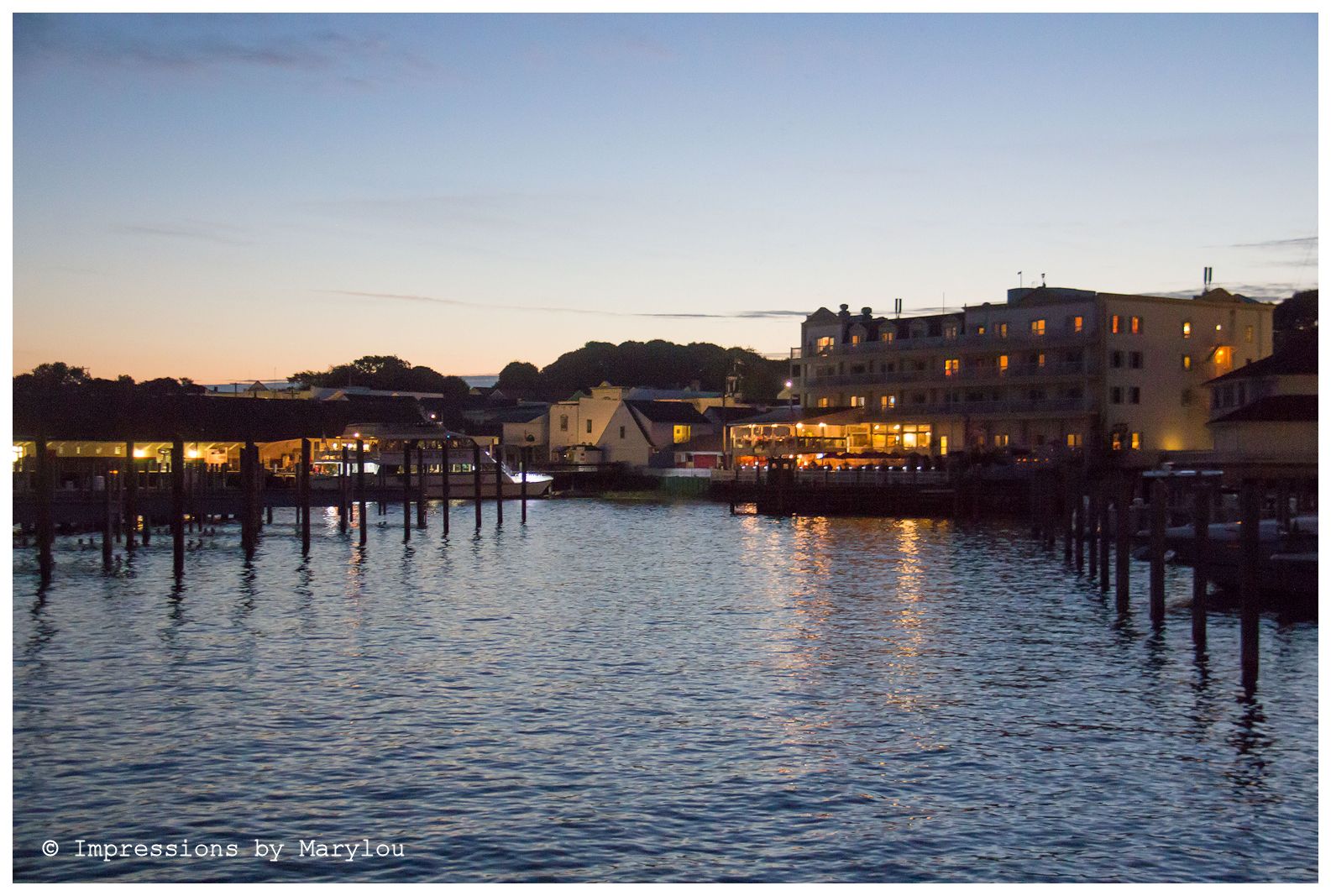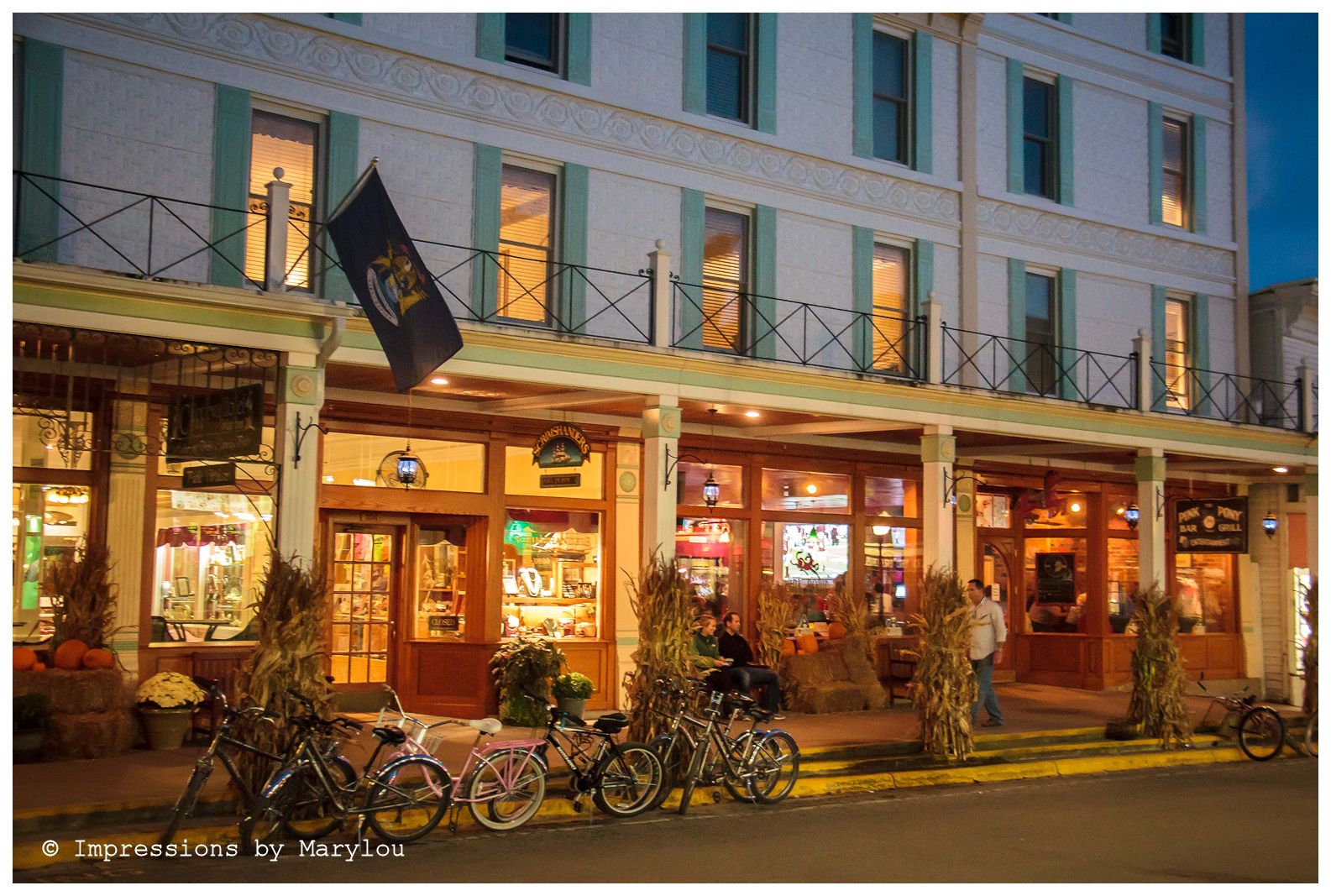 This was taken on a Saturday evening. The crowds of the day had apparently been there only for the day. These streets were bustling with people earlier that day but were quite by evening.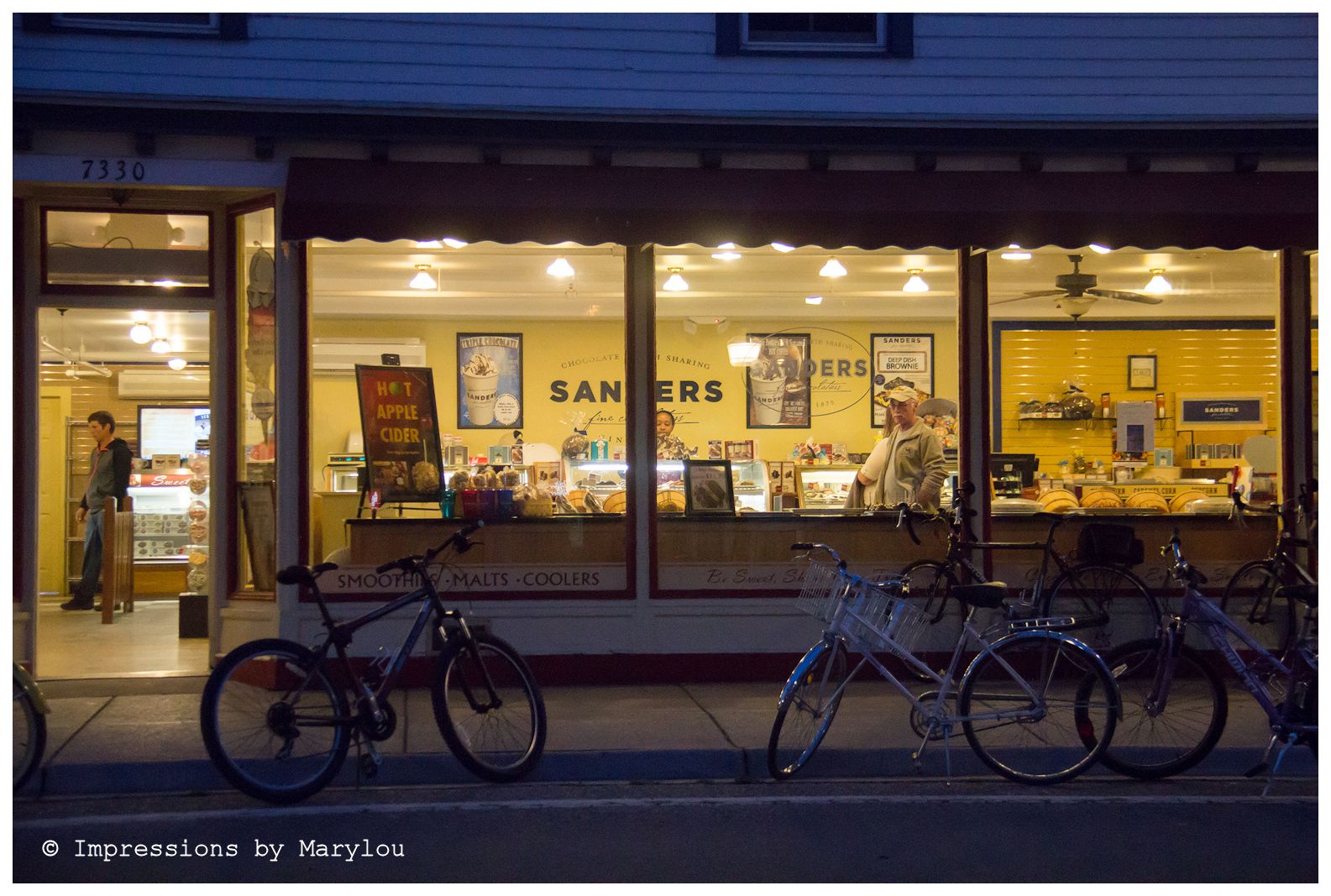 Like I said, fudge is a really big thing here.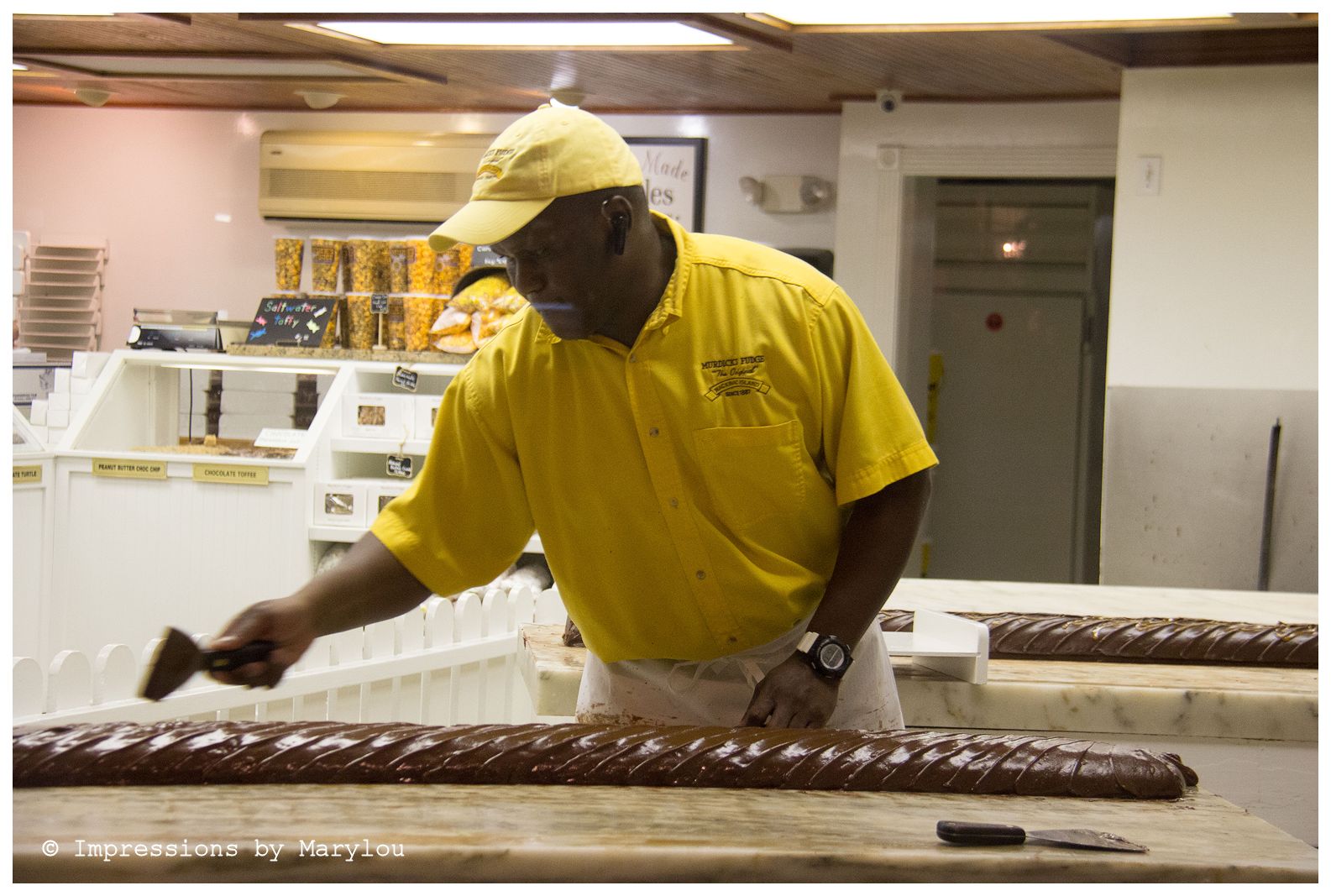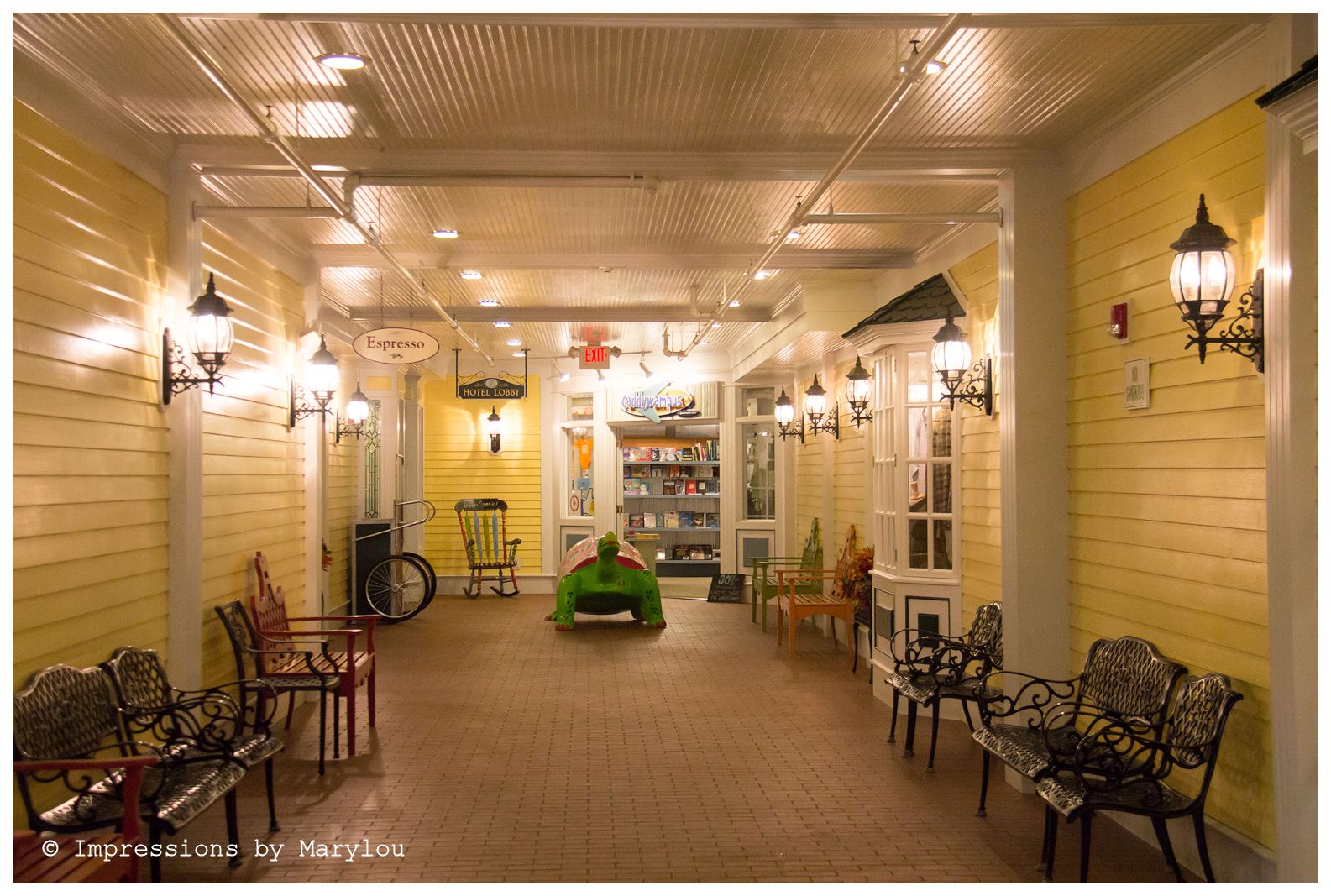 And my very favorite evening shot!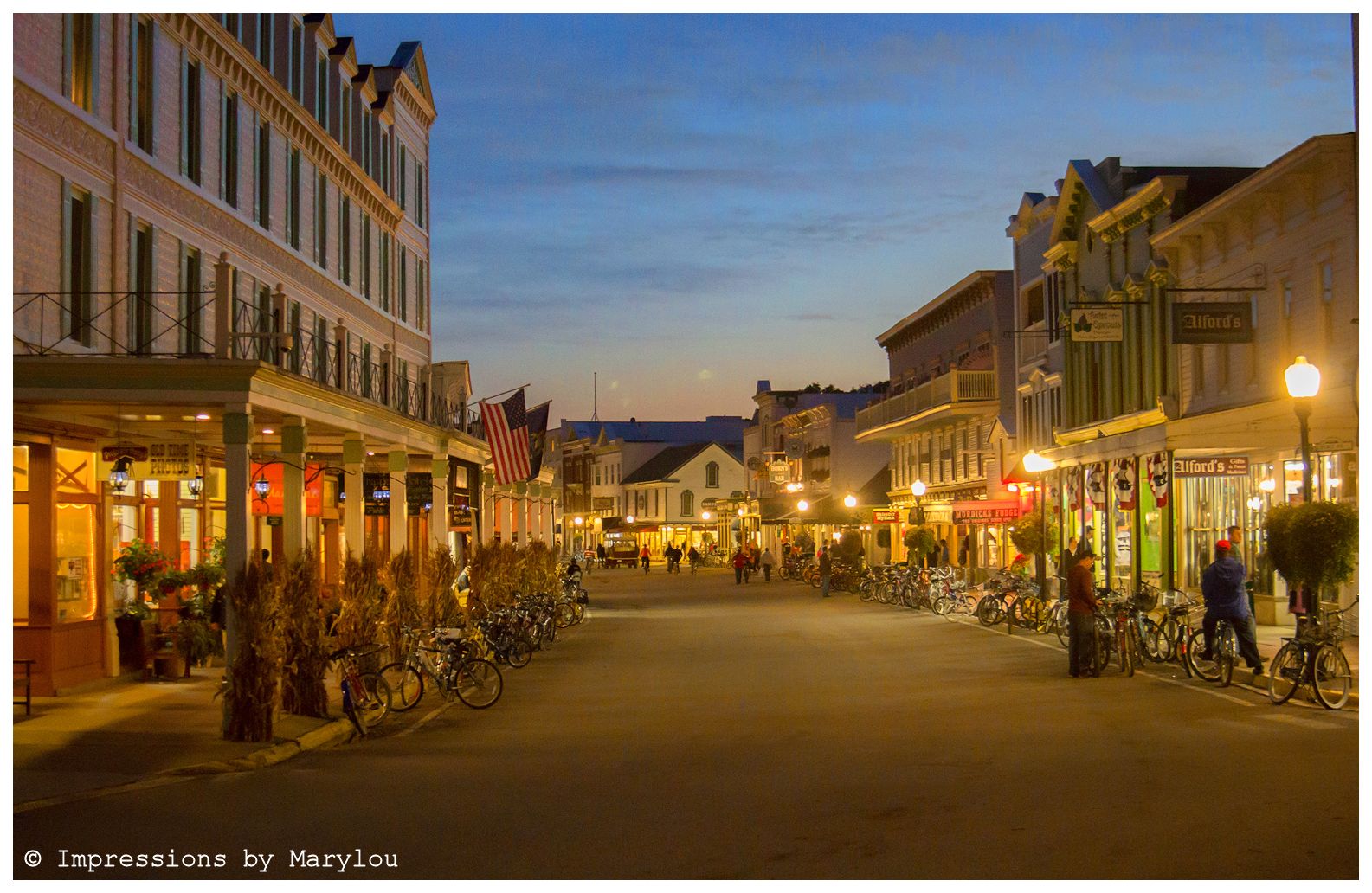 Here's a travel photography tip for you … If you don't have a tripod along to take a slow shutter speed shot like the one above (1/20th of a second), find something to lean up against, take a deep breath, and shoot. Or prop your elbows against your stomach, take and deep breath and shoot. Or find something stationary to lay the camera on.