There may be better chocolate cakes out there, but I don't think I've tasted them. 🙂 Until I do, I call this one the best ever.
Taste, of course, is very subjective. 🙂
I had found it on Tasty Kitchen. I'm glad I printed it off because for a while it was nowhere to be found there. There are very similar recipes on TK. Some add coffee to the cake batter. This doesn't have any but I hear that give the chocolate a deeper flavor. The original cake had a cream cheese peanut butter icing with a chocolate ganache. I made it once with a mocha icing and that seems to be a favorite over the peanut butter when I give someone a choice.
For a printable version, click HERE.
FOR THE CAKE:
2 cups bleached Flour
2 1⁄2 cups Sugar
3⁄4 cups Unsweetened Cocoa Powder
2 teaspoons Baking Soda
1 teaspoon Salt
1 cup Vegetable Oil
1 cup Sour Cream (can use plain Greek yogurt also)
1 1⁄2 cup Water
1 teaspoon Vanilla Extract
2 Tablespoons White Vinegar
2 whole Large Eggs, At Room Temperature
CAKE DIRECTIONS:
1. Preheat the oven to 350 degrees F. Butter the bottoms and sides of three 8-inch round cake pans. Line the bottom of each pan with a round of parchment paper and butter the paper or spray with cooking spray. (The layers are very soft so parchment paper is a must!!)
2. Mix the flour, sugar, cocoa powder, baking soda, and salt in a large bowl. Whisk to combine them well.
3. Add the oil and sour cream and whisk to blend.
4. Gradually beat the water into the batter mixture.
5. Blend in the vinegar and vanilla.
6. Whisk in the eggs and beat until well blended. Scrape down the sides of the bowl and be sure the batter is well mixed.
7. Divide among the 3 prepared cake pans.
8. Bake for 30 to 35 minutes, or until a cake tester or wooden toothpick inserted in the center comes out almost clean.
9. Let cool in the pans for about 20 minutes.
10. Invert onto wire racks and let cool completely.
11. These cakes are very, very soft. They are a lot easier to work with after firming in the freezer for 30 minutes or more before you frost them. You'll be glad you did this. Also, don't forget to remove the parchment paper just before you add the layer.
Note: Do not use unbleached flour. We have used it several times (unknowingly) and have had problems with it each time. I don't know why but it does not bake right.
ICING OPTIONS
Mocha Icing
2 sticks butter
1⁄2 c. butter flavored Crisco
1 lb. +1 c. powdered sugar
¼ c. cocoa powder
1 T. instant coffee granules diluted in 2 T. warm water
1 tsp. vanilla extract
Cream butter and shortening in an electric mixer. Add powdered sugar and cocoa powder and beat well; add diluted coffee gradually, until desired consistency is reached. Stir in vanilla. If frosting is too thick, add milk in 1 tablespoon increments. Add more instant coffee if you like a stronger coffee flavor.
Garnish idea: Top with chocolate covered coffee beans;
Peanut Butter Cream Cheese
10 oz. cream cheese
½ c. butter
5 c. powdered sugar
¾ c. creamy peanut butter
1 tsp. vanilla extract
Beat cream cheese and butter in an electric mixer until smooth. Add powdered sugar 1 cup at a time, scraping side of the bowl as needed. Add peanut butter and vanilla and beat until slightly fluffy.
Garnish ideas: freeze a chocolate bar and "shave" it on a fine grater. Top with chopped peanut butter cups.
For a printable version, click HERE.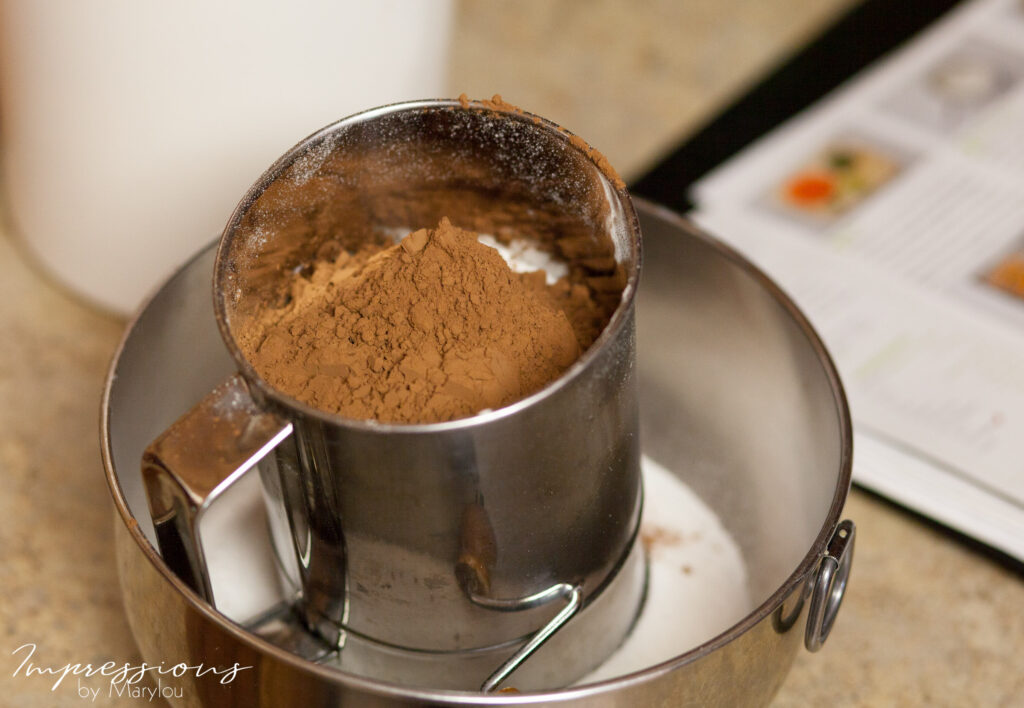 It starts out very gummy, mixing oil into the sifted, dry ingredients. By the time you're finished, it's a very runny batter. Don't be alarmed.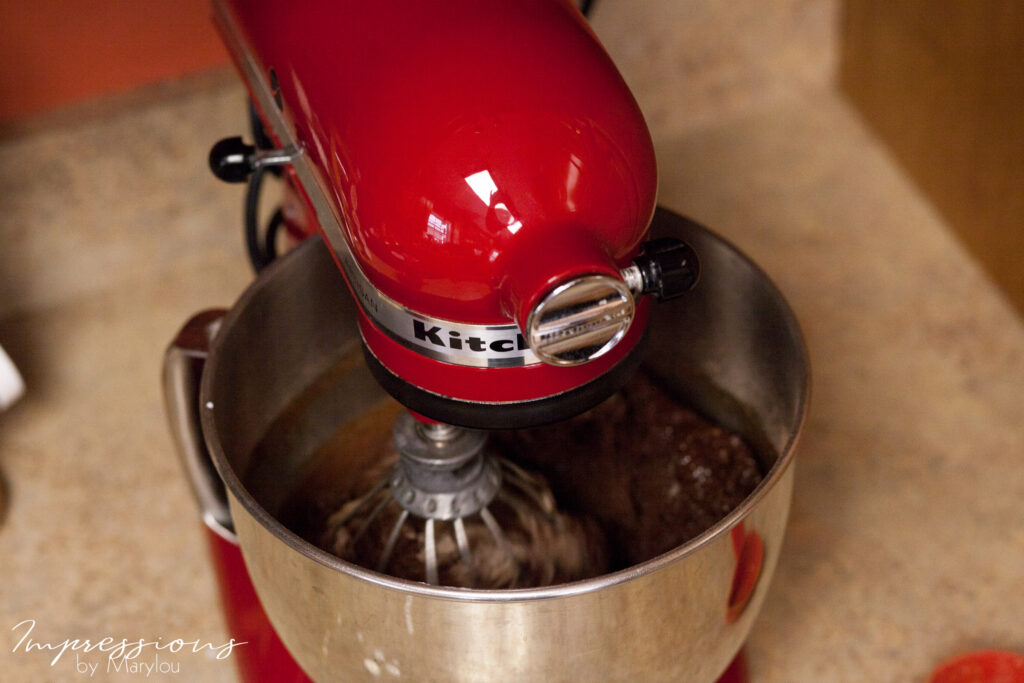 Here's a tip: If you use the same measuring cup for the oil first and then sour cream, the sour cream will slide out beautifully.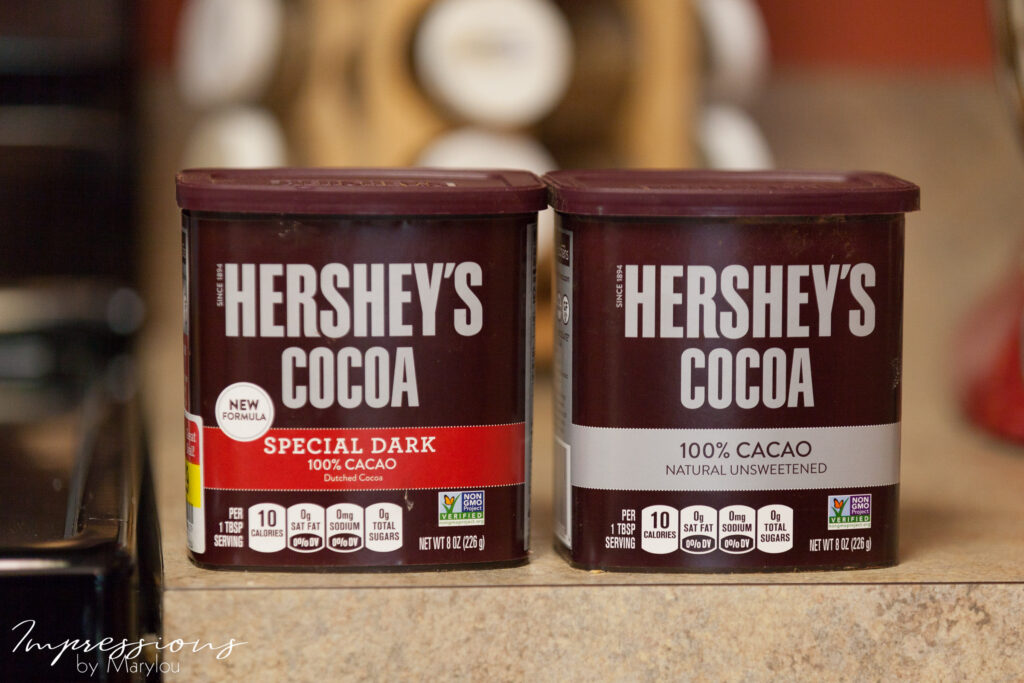 If you want a really rich, dark cake, use Hershey's Special Dark cocoa. For this one, I used the regular cocoa.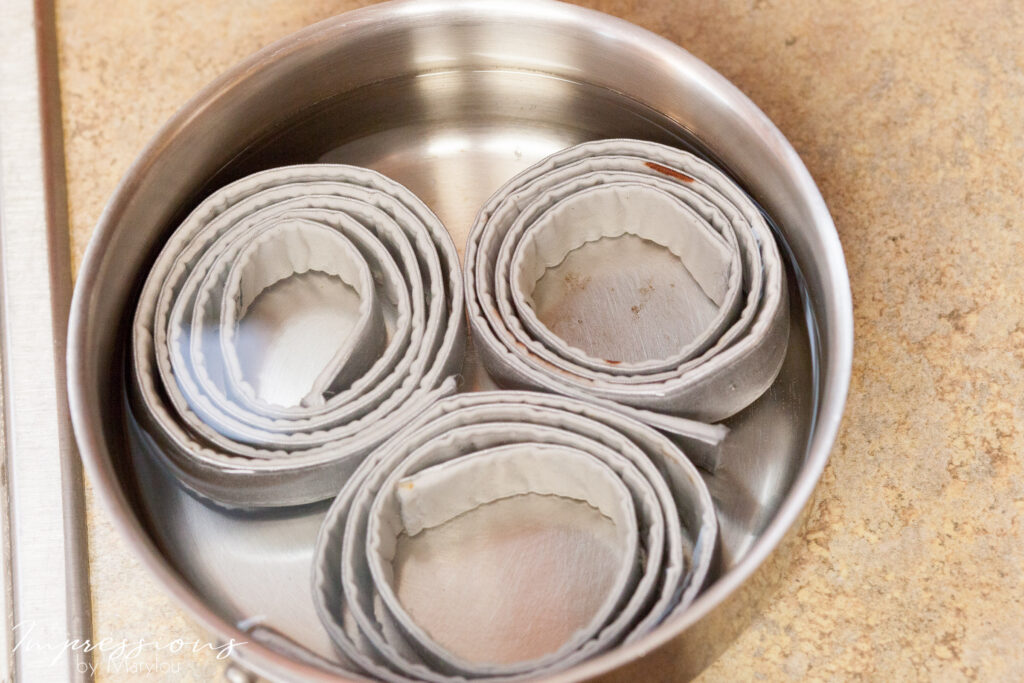 I bought some of these cake insulators. You soak them in water and them wrap them around the cake pans before you back. It keeps the cake from doming up in the center. My pans are nearly to short to use these.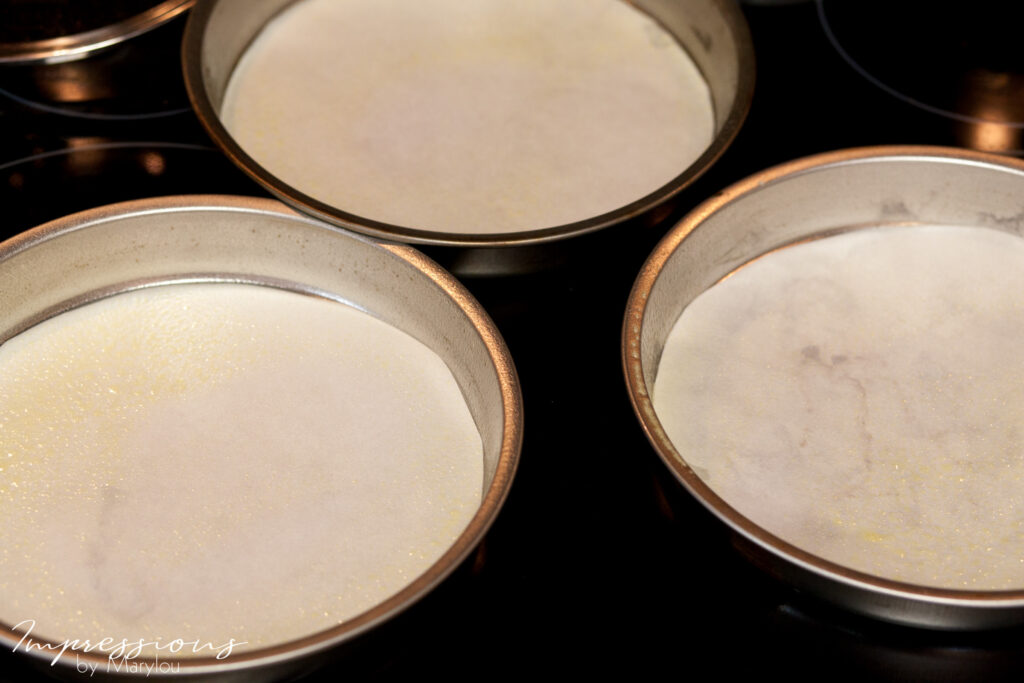 Don't forget to use parchment paper. If you don't, I can promise you'll wish you had.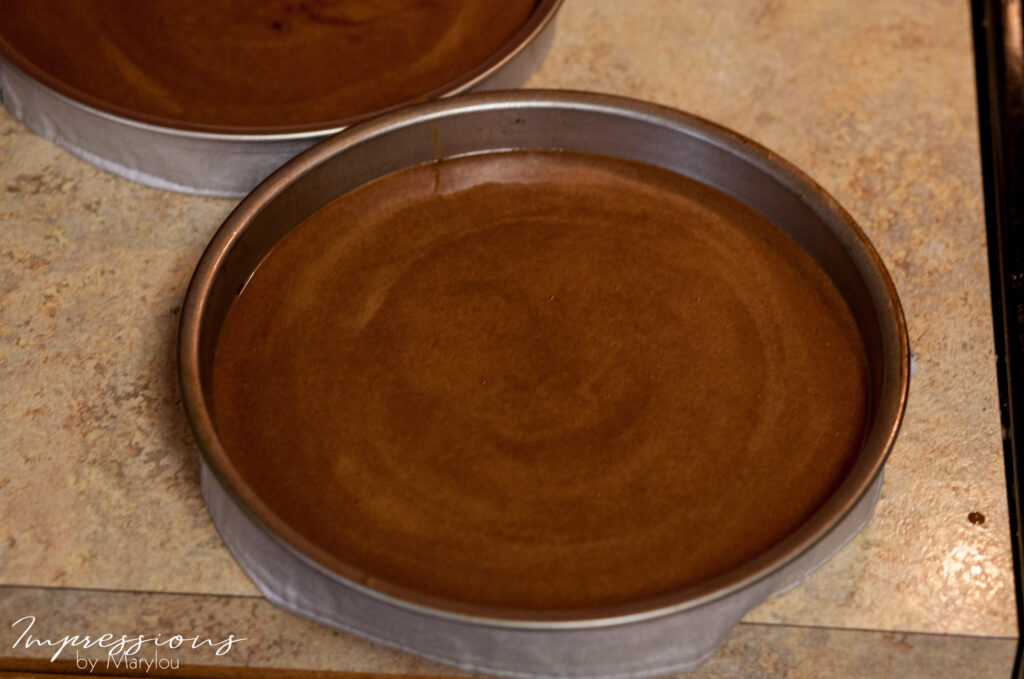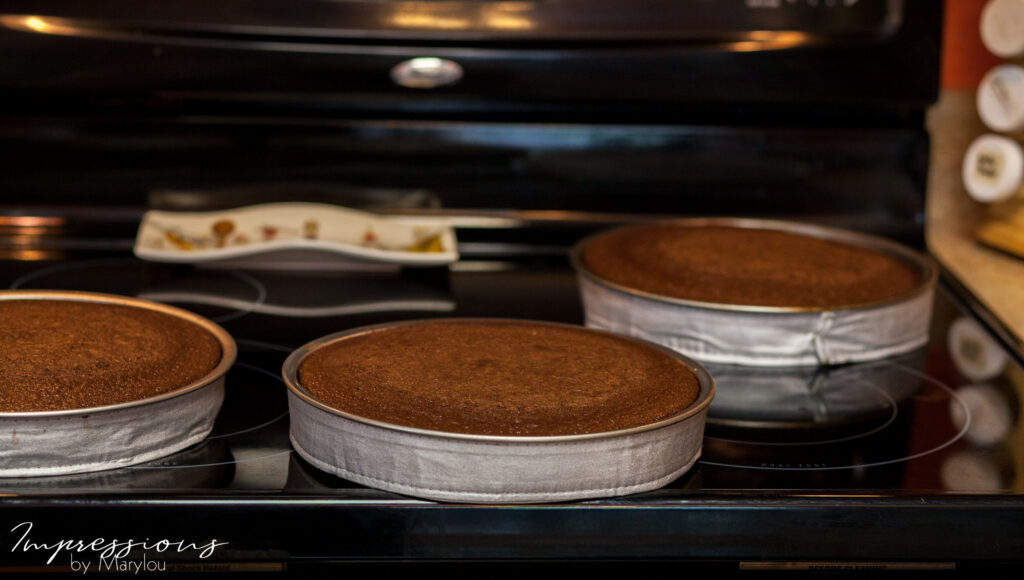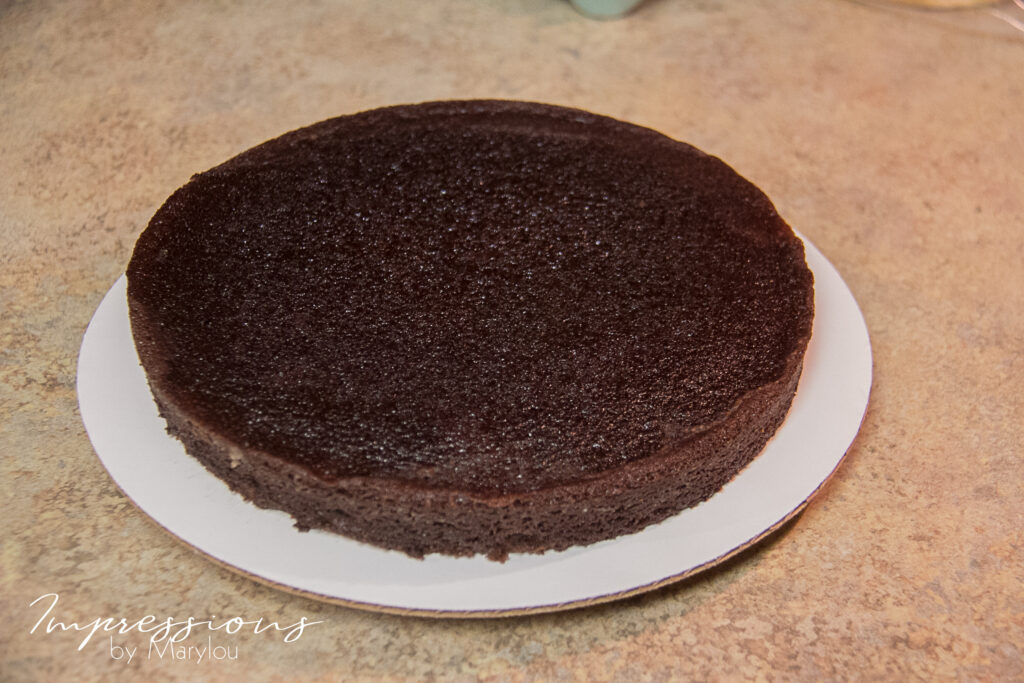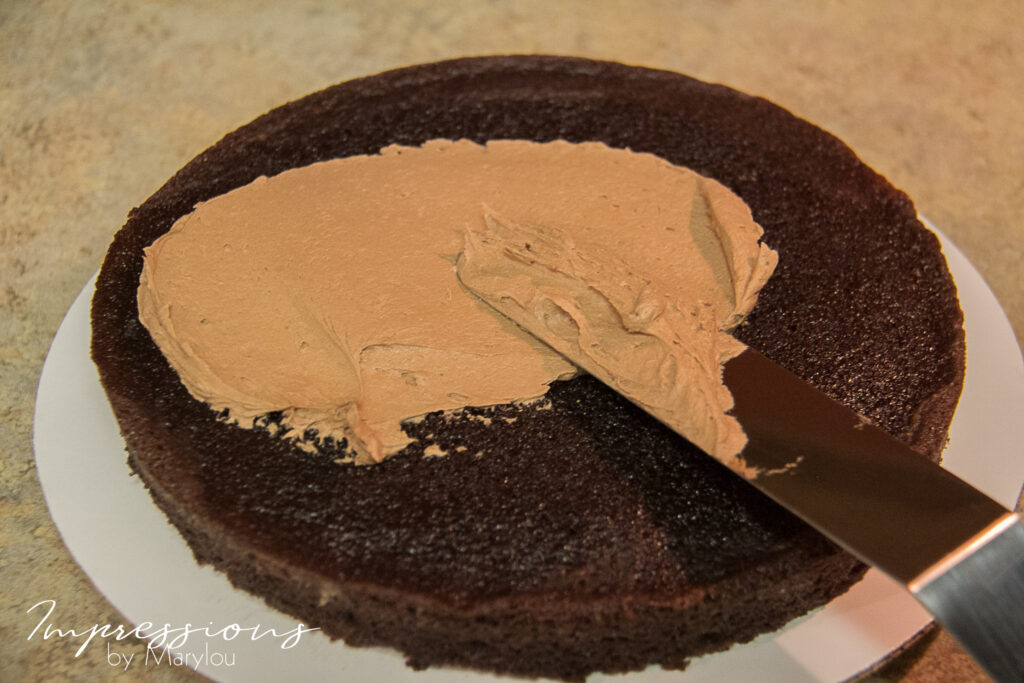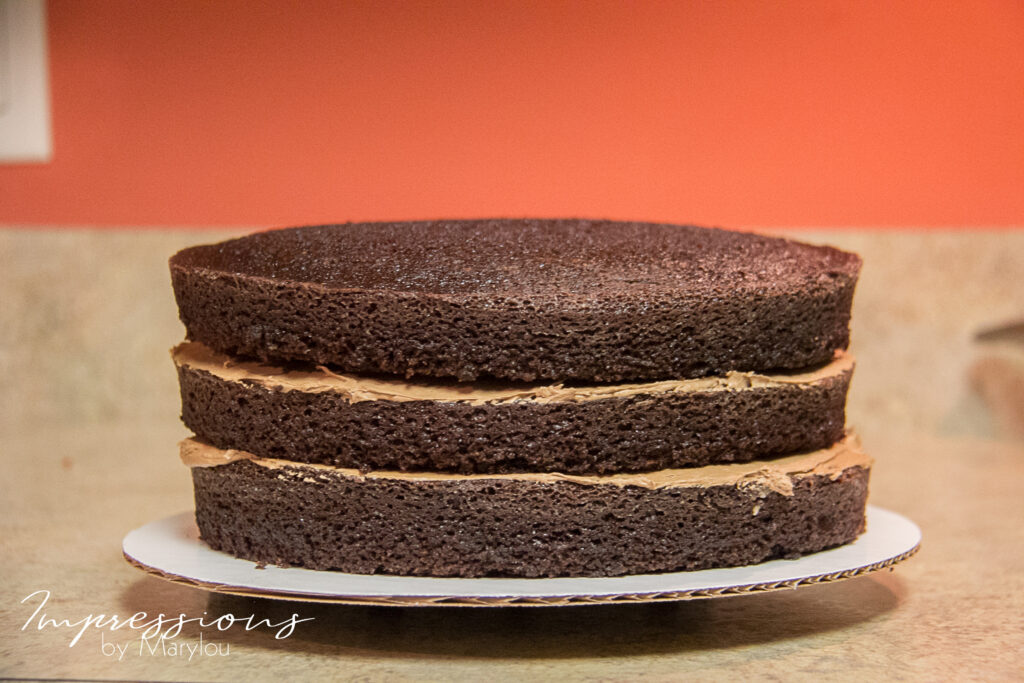 Here's the mocha version, sans garnish of any kind.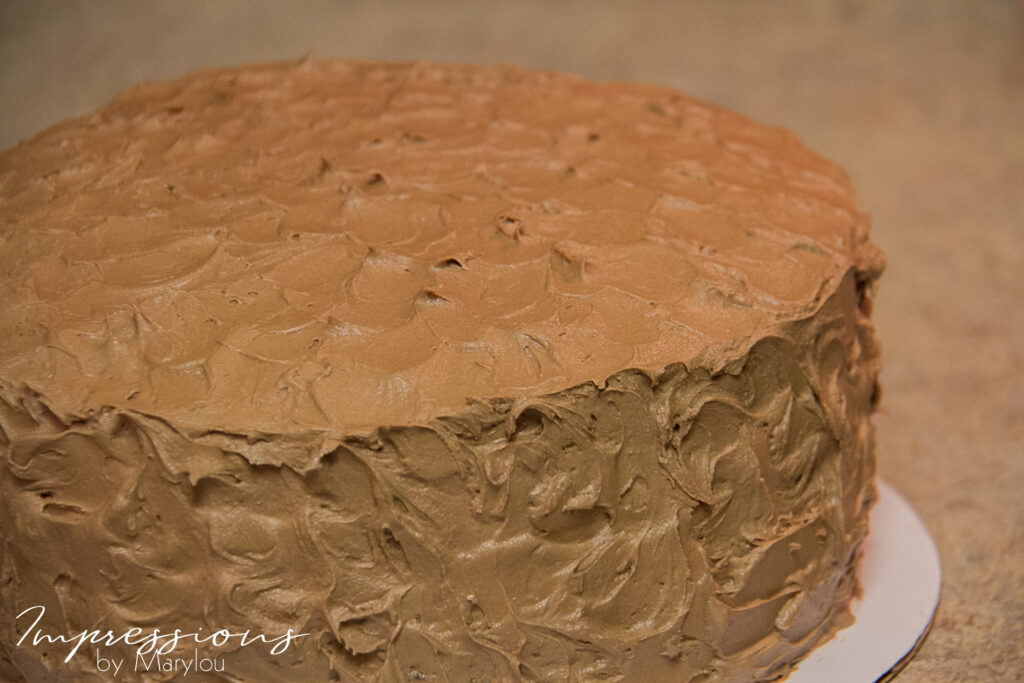 Here is the peanut butter icing version. Carolyn Kurtz was here and I had her ice this one for me. Doesn't it look delicious?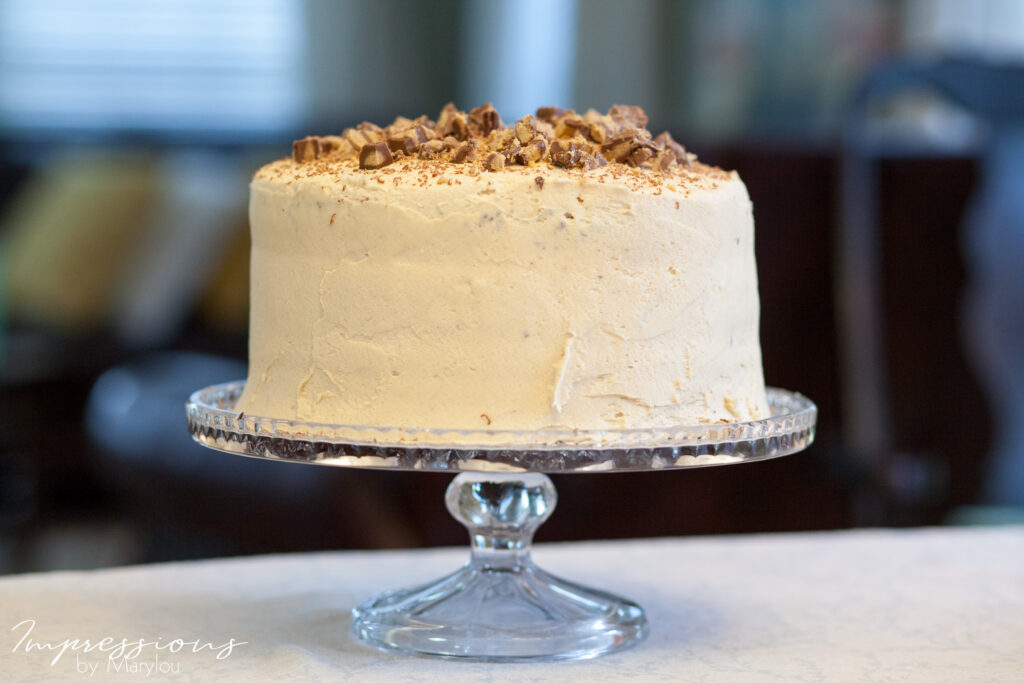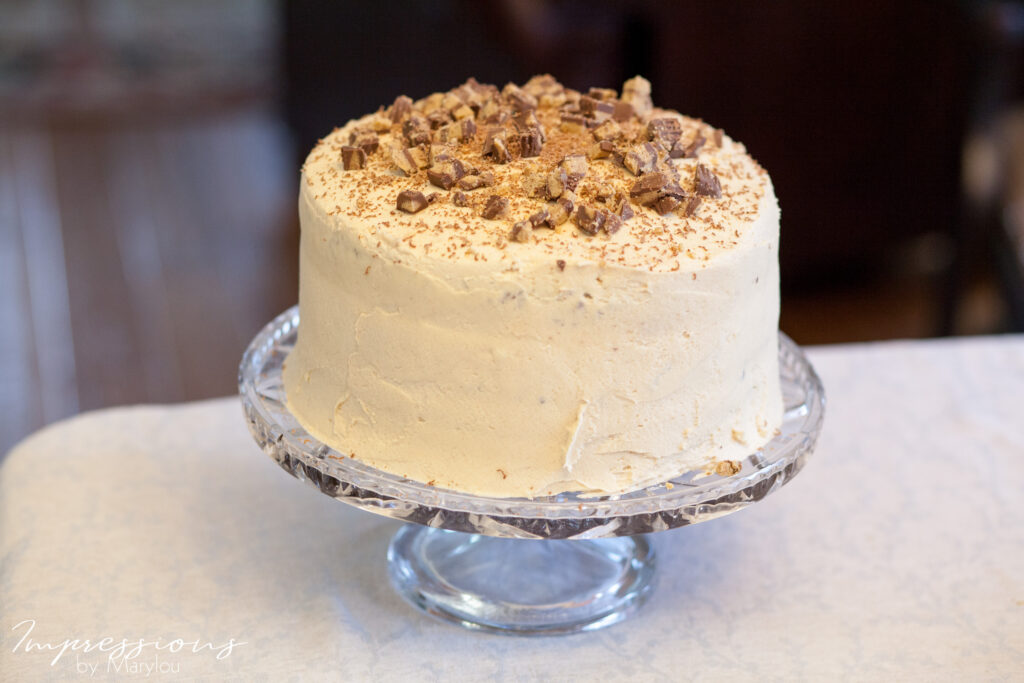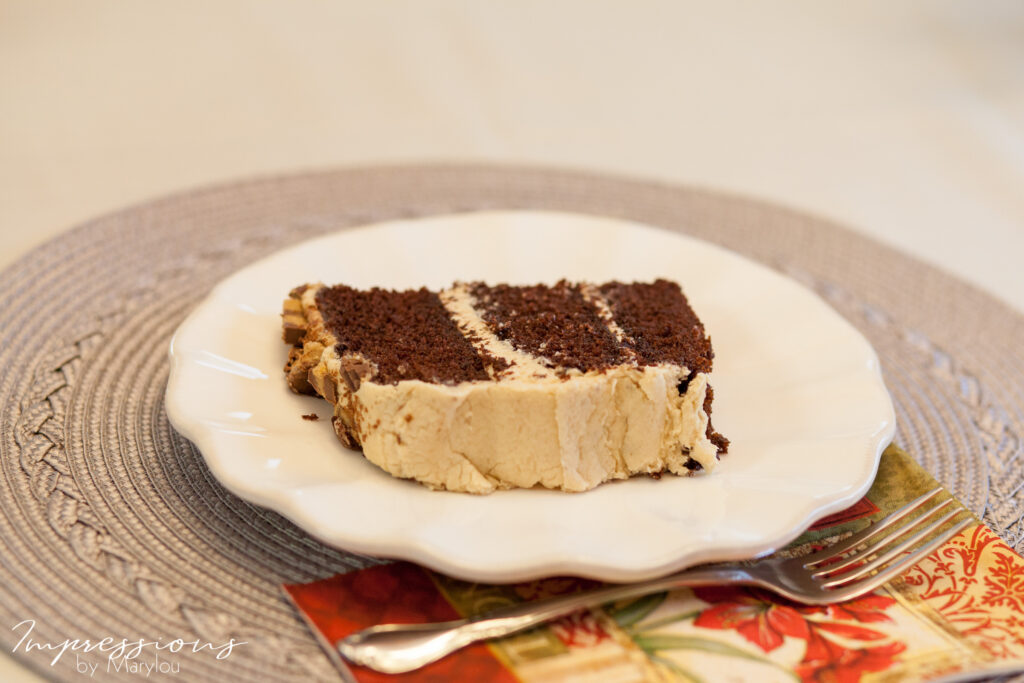 You can also bake it in a Bakers Half Sheet Pan. If you do, make sure to oil and flour the bottom and sides well. I make it every year for an appreciation dinner that we host for local public safety personnel. Because it is so soft, it is easier to serve in a sheet pan.
Happy baking (and eating)!