Posting a recipe when so many big and heavy things are going on in our world but one must eat despite big and heavy things happening. Maybe this meringue dessert can lighten things up a little. Pun intended. 🙂
I first had pavlova when one of my nieces made it. They "learned it" from their family in Australia. It is so yummy and light! I wanted to make pavlova for a church carry-in and decided to make a sugar free version for those who choose/need to eat that way. There are many different ways you can make pavlova but the base is always a meringue base. I'm not sure if pavlova is the complete dessert or the meringue base. Maybe someone can help me out. 🙂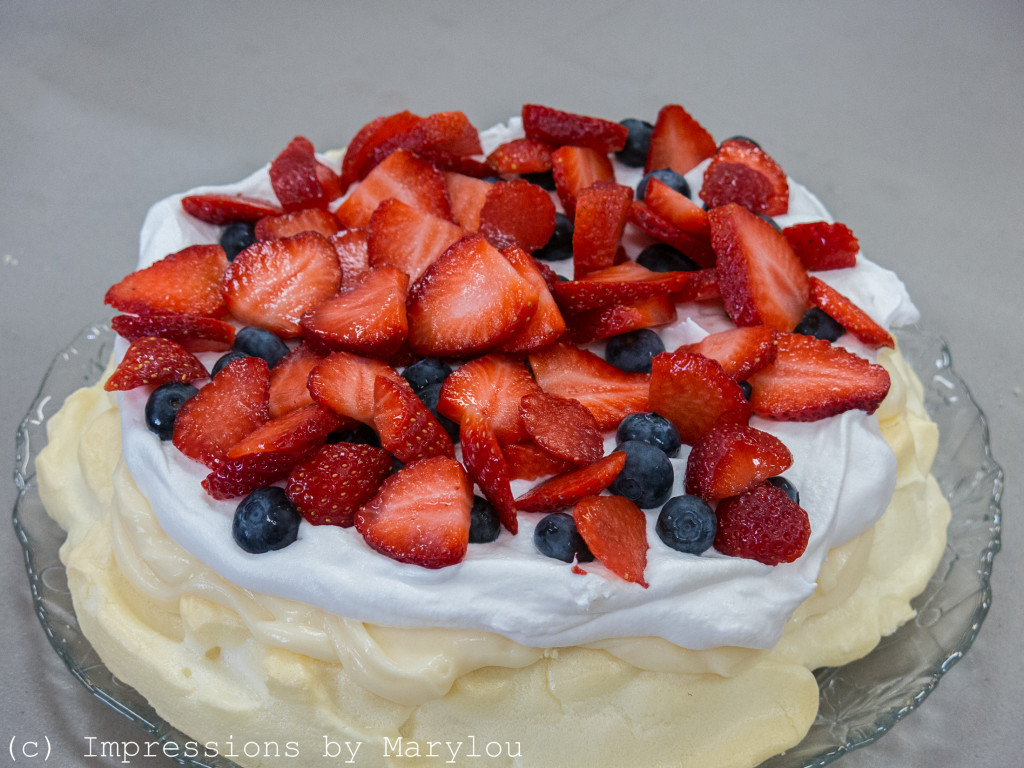 You can also make little individual pavlovas. If space wasn't a constraint, I would go that route because slicing this baby doesn't leave it looking the prettiest.
Preheat the oven to 250°.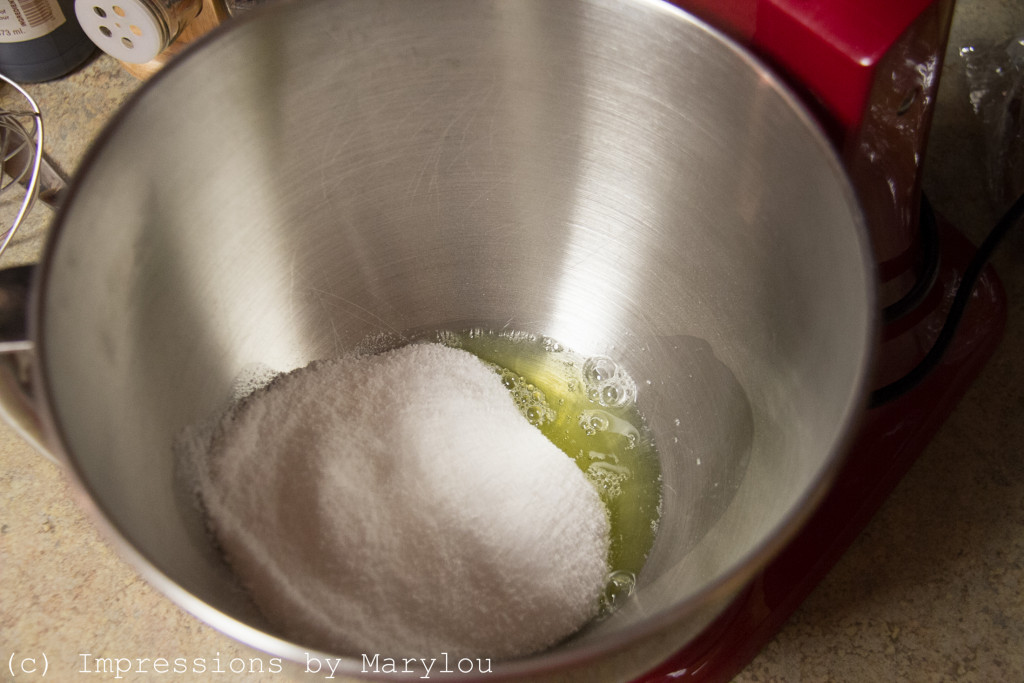 Choose whatever sugar alternative floats your boat. I had a store brand of sugar replacement baking blend. Beat with egg whites on high speed until it is stiff and shiny.
Add the lemon juice, vanilla and cornstarch. Mix just until blended.
Place parchment paper on a baking sheet. If you want, you can draw a circle with a pen on the parchment paper if you want to stay within a specific size. As you can tell, I didn't! 🙂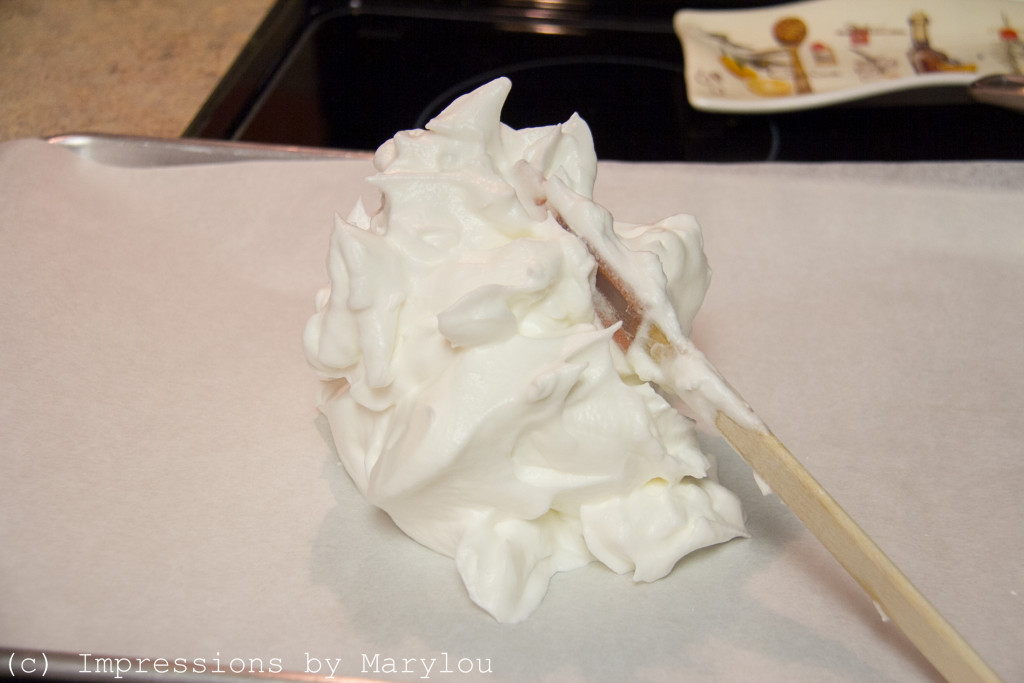 I spread this one into approx. 10″ across. That made it about 2 inches deep in the center. Create a bit of a well in the center to hold the toppings better.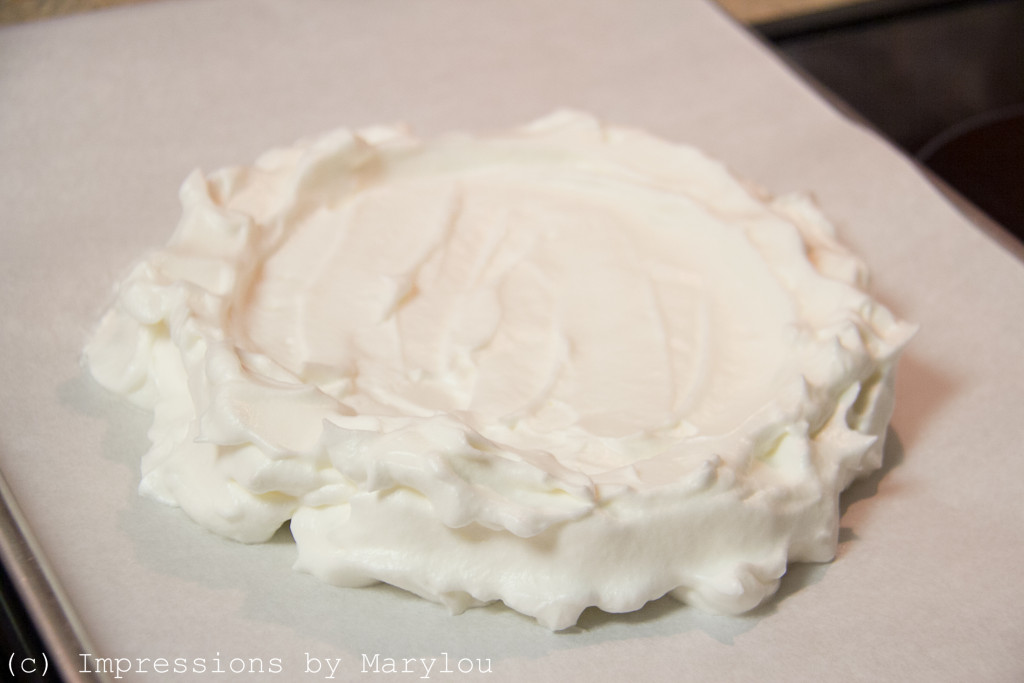 It doesn't have to be spread all smooth. In fact, it is prettier if it is a little peaked.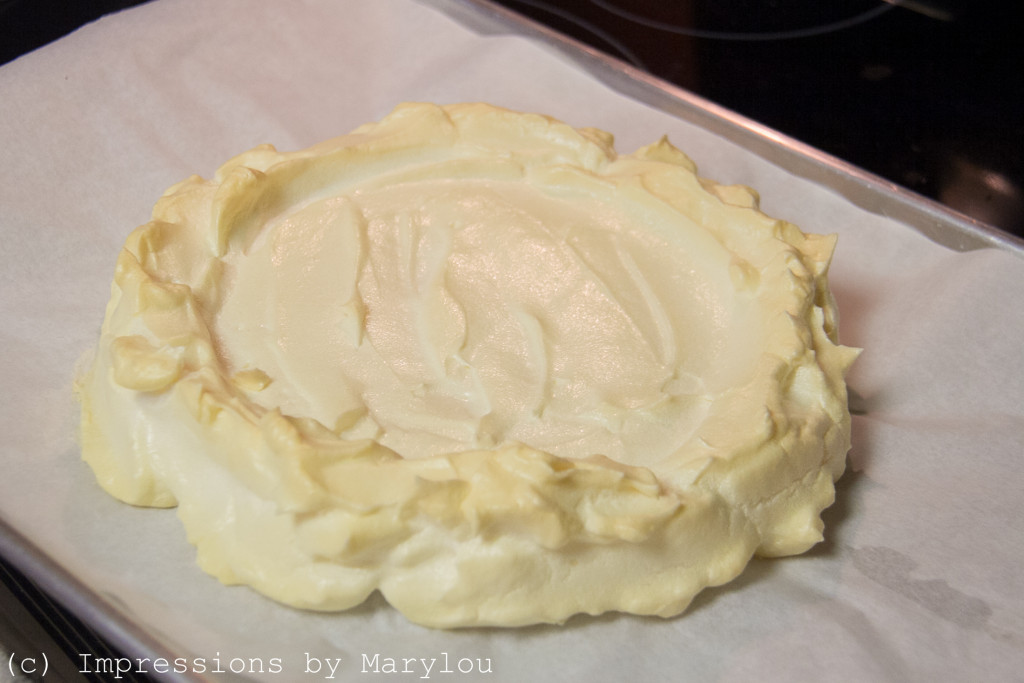 Baking basically dries it out good and proper. I was shocked at how light it was. I don't know why. I've had meringue on pies before. It just felt funny to pull it out of the oven when it was cooled and it weighed a couple of ounces.
Make sure to let it cool down in the oven before removing it to avoid cracks.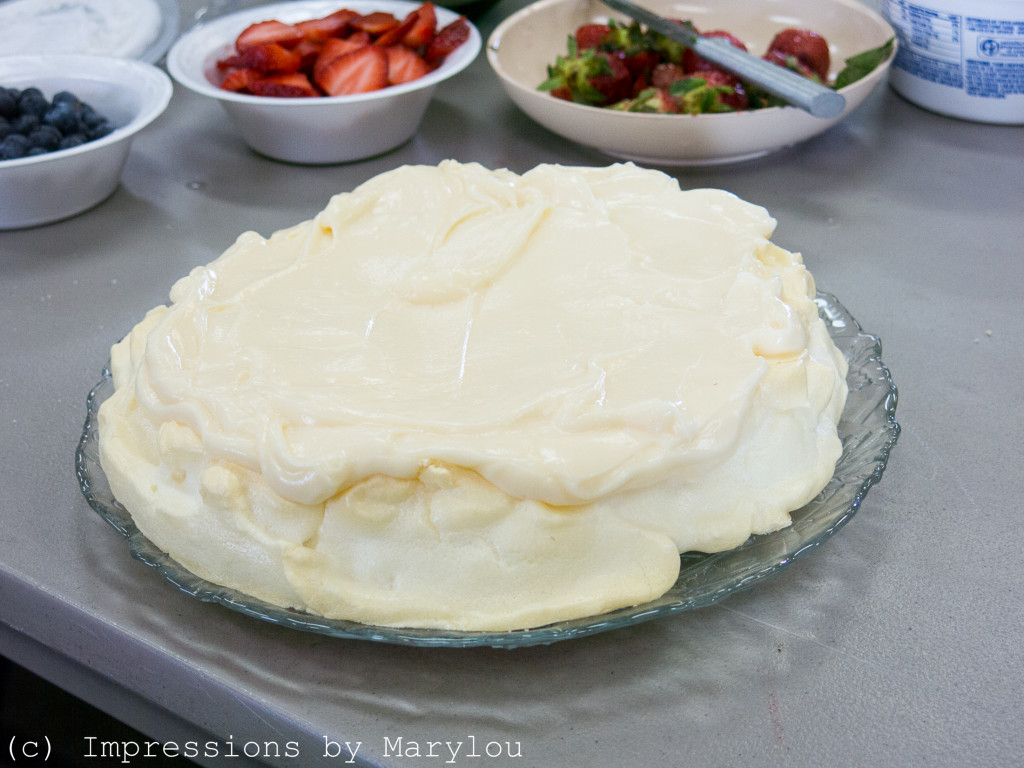 If you discover, like me, that your local grocery store doesn't have much sugar-free pudding options, you can do like me and choose a SF cheesecake pudding and add lemon flavoring. Yum!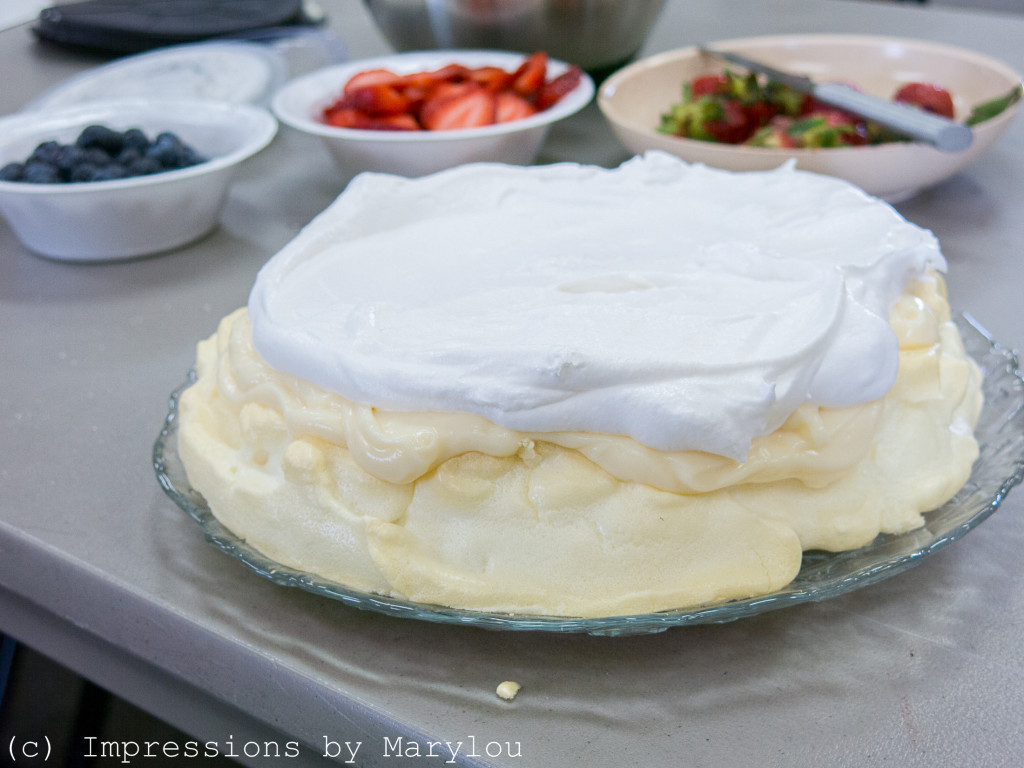 If you have access to real whipping cream, by all means go that route. I went for ease this round, I'll admit. Real cream tastes better and I'm guessing is the better option.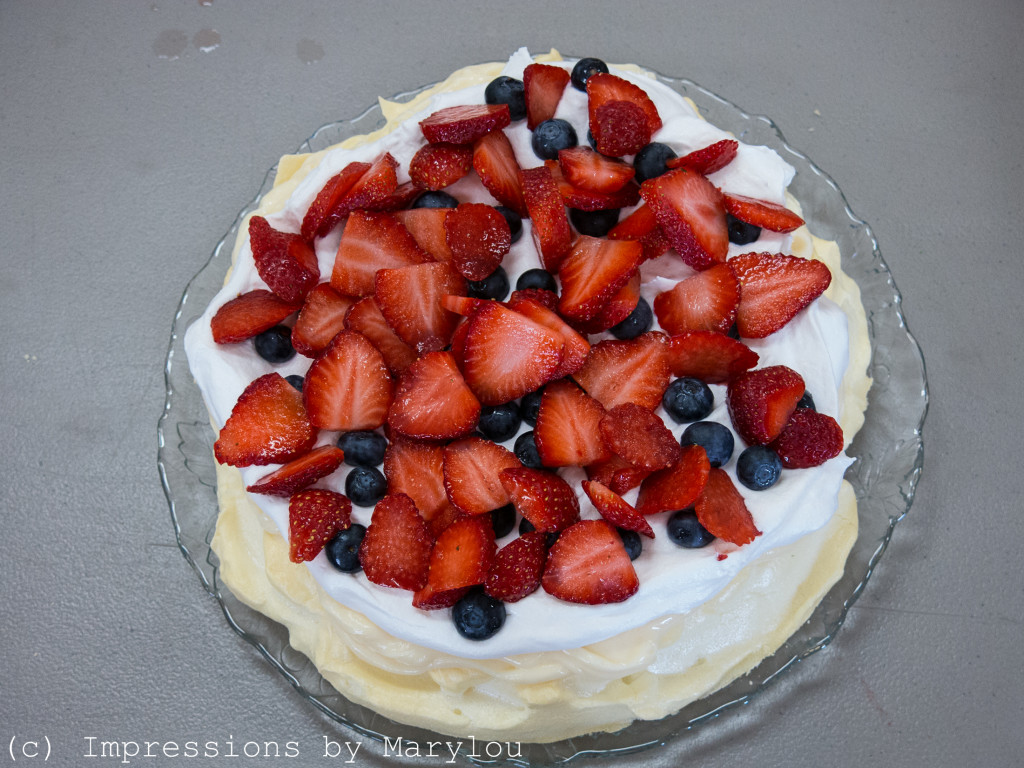 The fruit is what makes it really pretty. Go bonkers with it!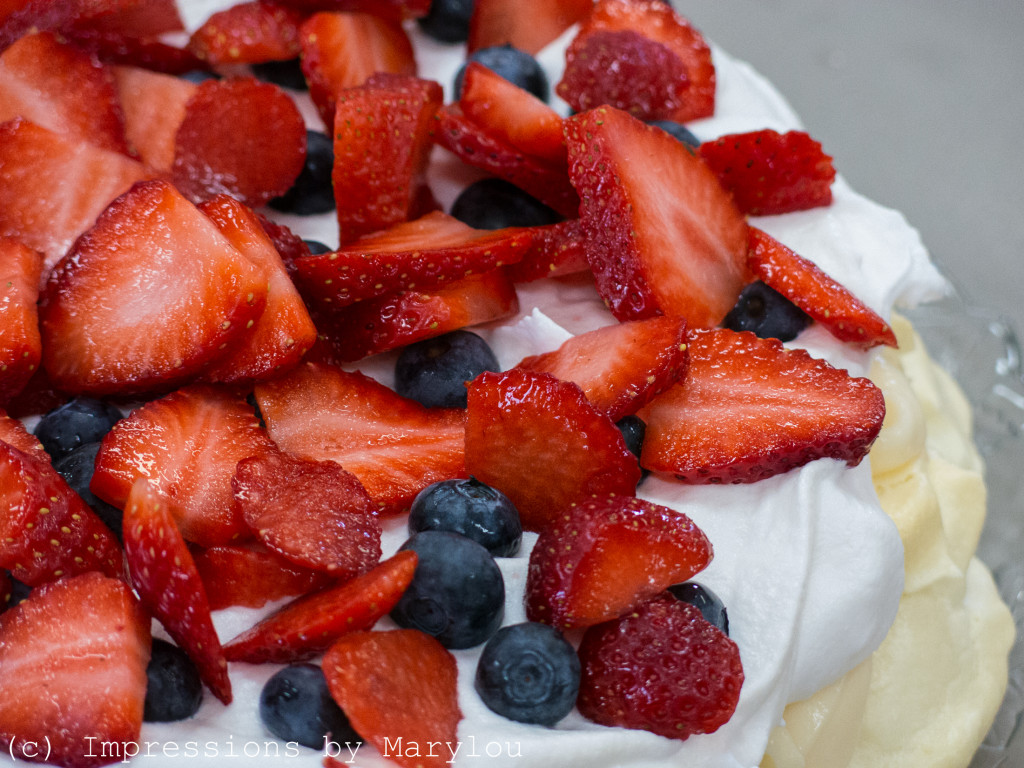 Slice and serve immediately or shortly thereafter. 🙂
ALTERNATIVE SERVING SIZE:
You can make six 3-inch round meringues if you'd rather. This serves up beautifully. Decrease baking time to 45 minutes.