We decided to drive up the the South Rim of the Grand Canyon the 1st full day we were there. We hoped that going on a Friday would be less crowded than a Saturday. Turns out it was a great idea, because we found out when we arrived that Saturday would be a free admission day and I can only imagine that meant a lot more visitors.
From Mesa we had about a 4-hour drive to the South Rim. On a whim we decided to grab our jackets. Actually, I think one of the ladies may have checked the forecast and saw it was going to be cool. And were we ever glad we did! The elevation at the top of the rim is around 7,000 ft, compared to Mesa at a bit over 1,200 ft. The temps were considerably different!
At about an hour north of driving the scenery changed from cacti and donkey/burro crossing signs to eventually more of a wooded look.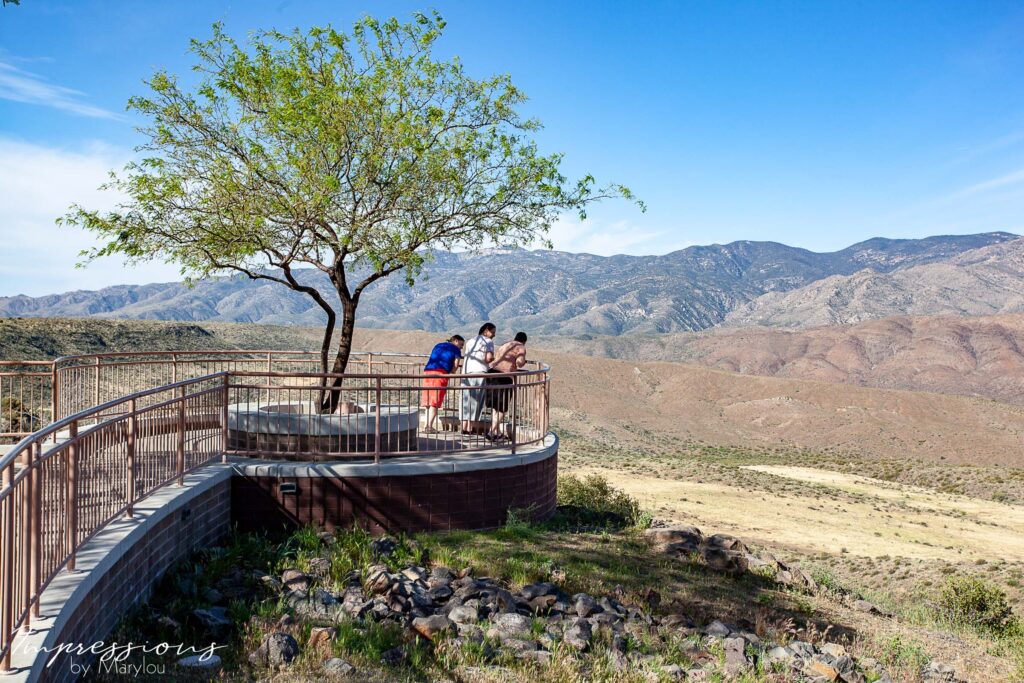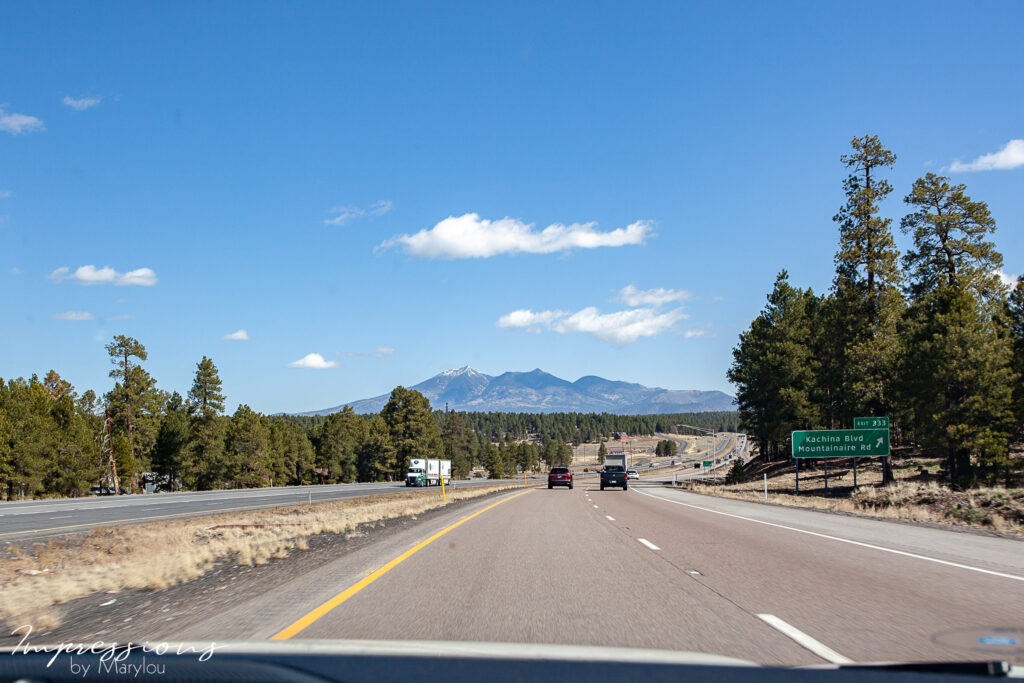 About 3/4 way there I discovered that I didn't have my annual national park pass with me! I had laid it out with my water bottle but it was not in the vehicle. Speaking of passes, I had plans to be at 3 national parks in 4 months time so an annual pass was definitely a $ saver. HERE is where I got mine. You can have 2 different people sign the back and use it. It does not have to be a family member but you do have to have an ID to match one of the names on the back when you use it.
Thankfully, the person at the gate had mercy on me and my attempts to show the emailed receipt for the purchase and let us through.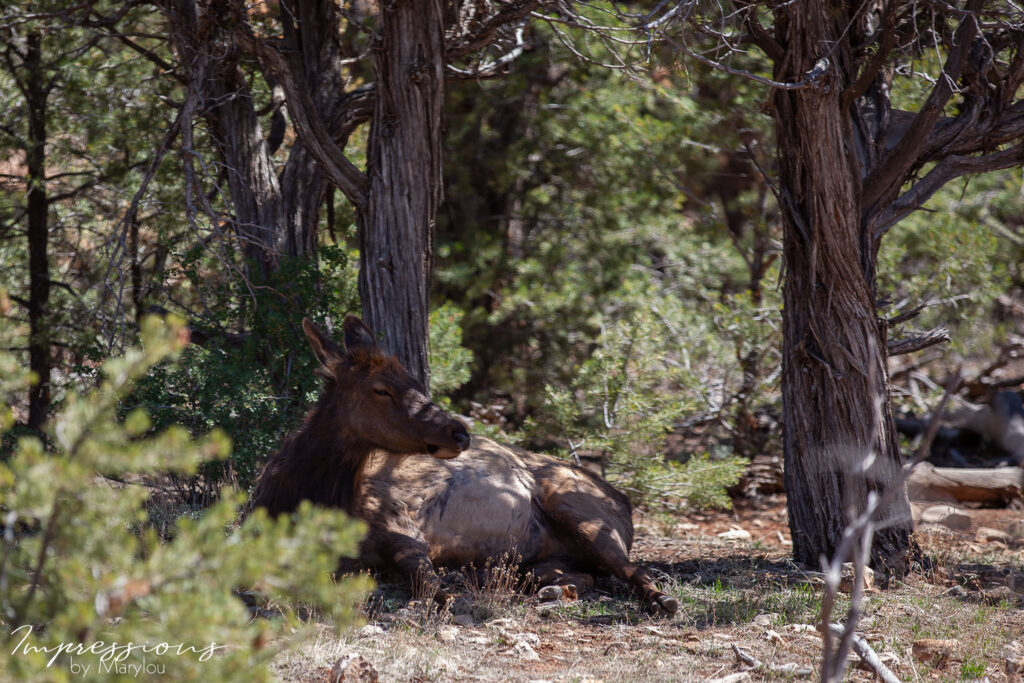 The visitors center was closed but the shuttles were running with limited capacity. The park overall was fairly empty. It was a beautiful day and we thoroughly enjoyed our time there. If I would go again I think I would splurge and get a helicopter ride through the canyon. It is hard to really fathom the depth of the canyon, seeing it only from the top. I would also love to hike some of the rim trail but we didn't have a whole lot of time due to 8 hours of driving morning and night. It was definitely a teaser!
The next 4 pictures will attempt to show you just how big this place is! The 1st is take with my very wide angle lens so it actually looks further away than it is, but you get the full picture.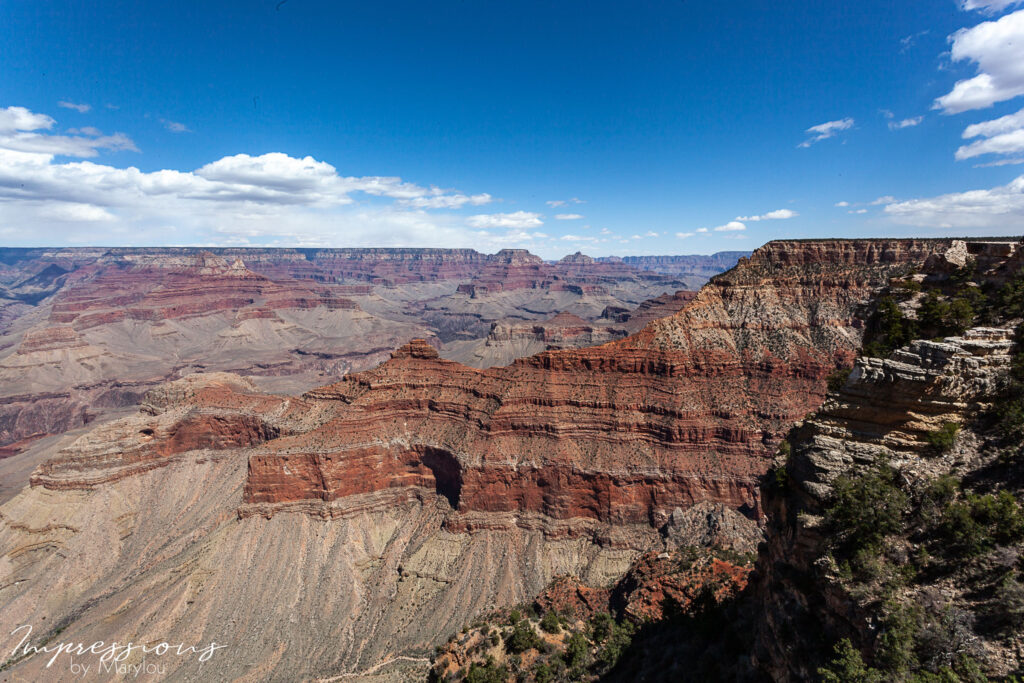 I'm not sure what trail this is but you can see people on some the next photos. There's a little hut/house down to the bottom left of the next photo. You can click on it to make it larger.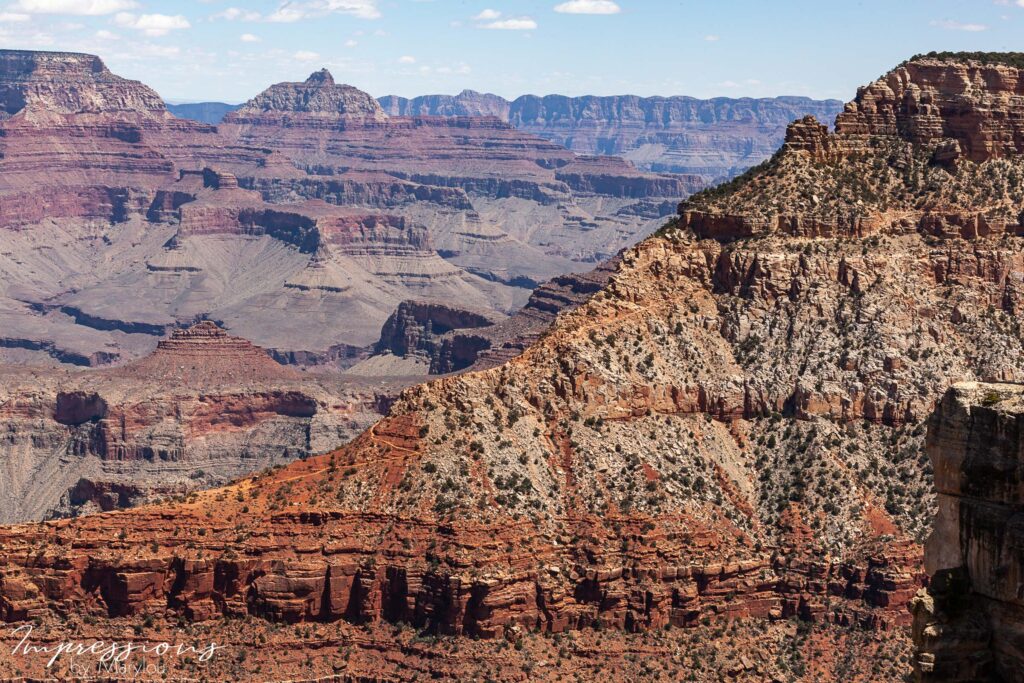 If you look closely, you can see people on the trail below.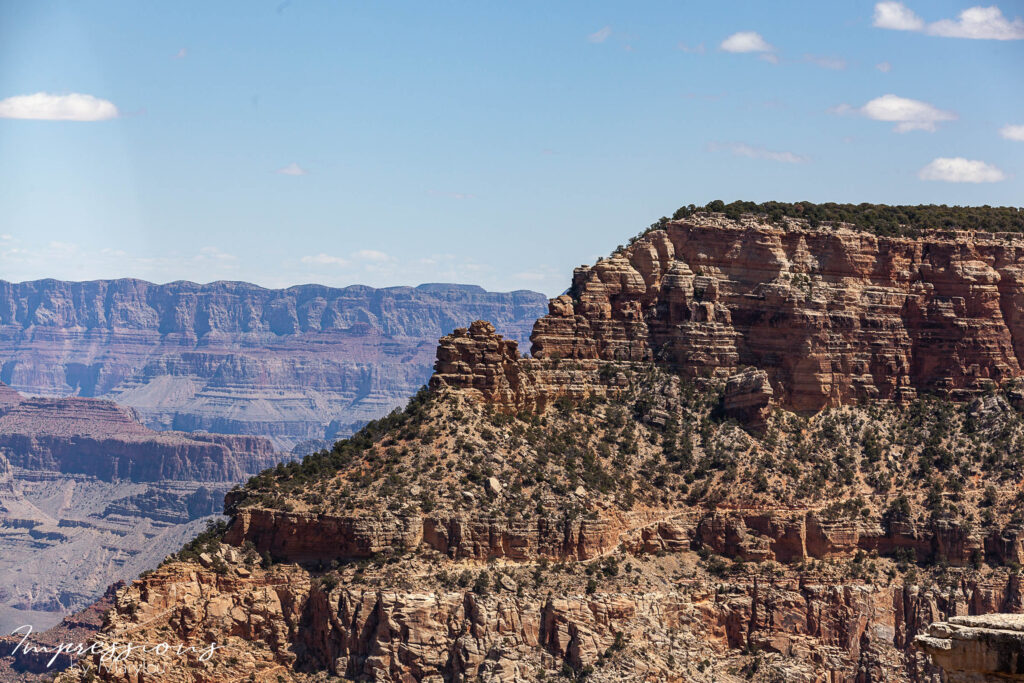 Here is the 200 mm lens cropped at nearly 100%. Can you see the little people?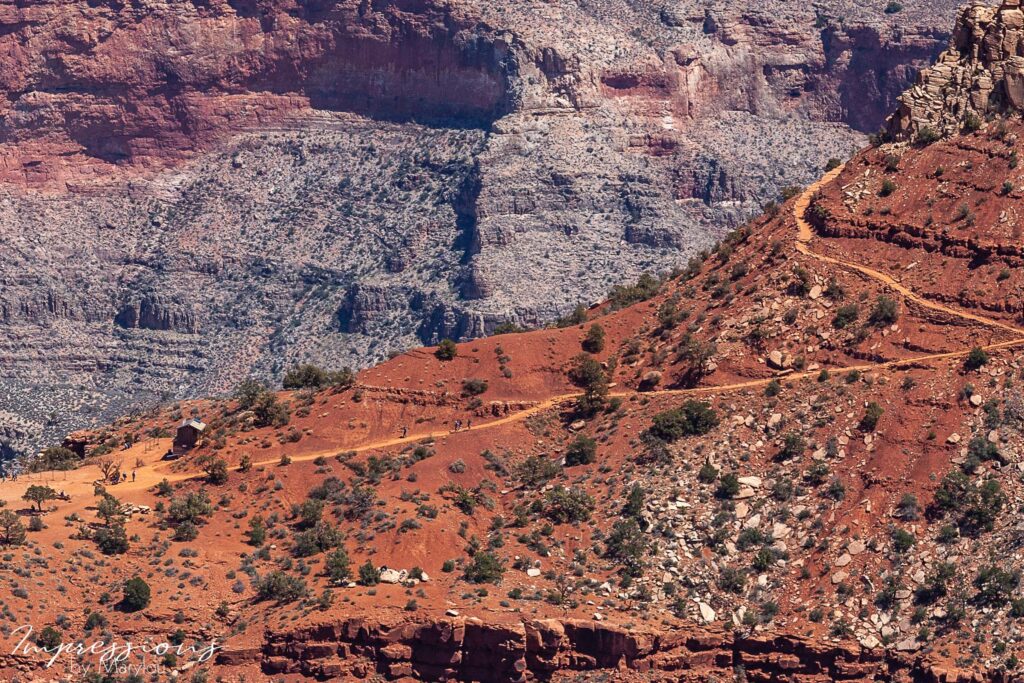 I actually did not even see the trail until I came home and looked at my pictures closely!
Just incredible views!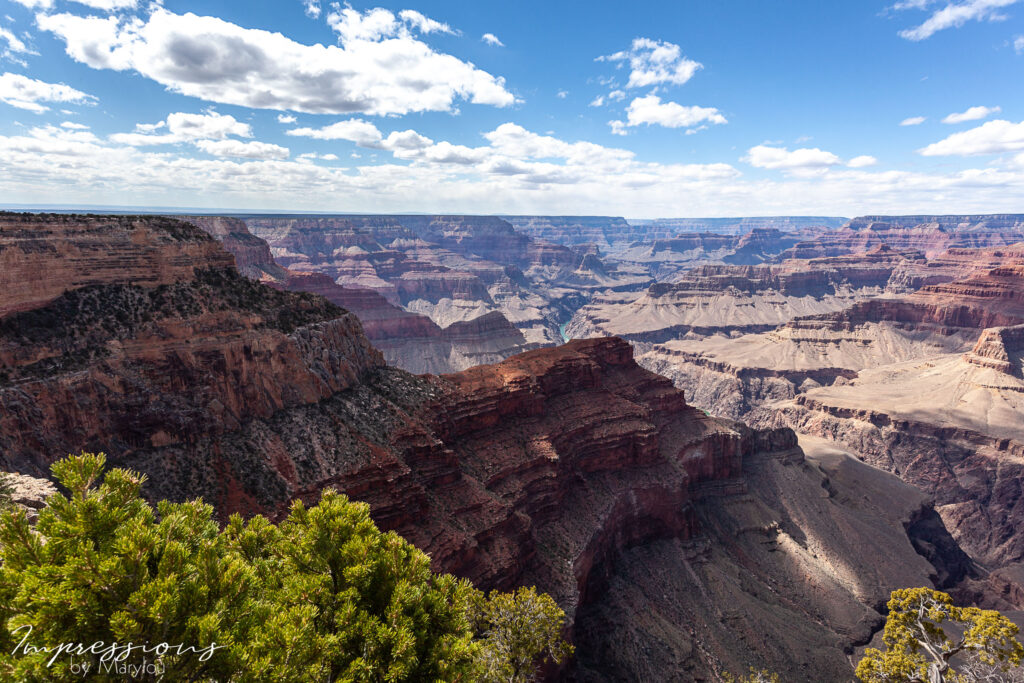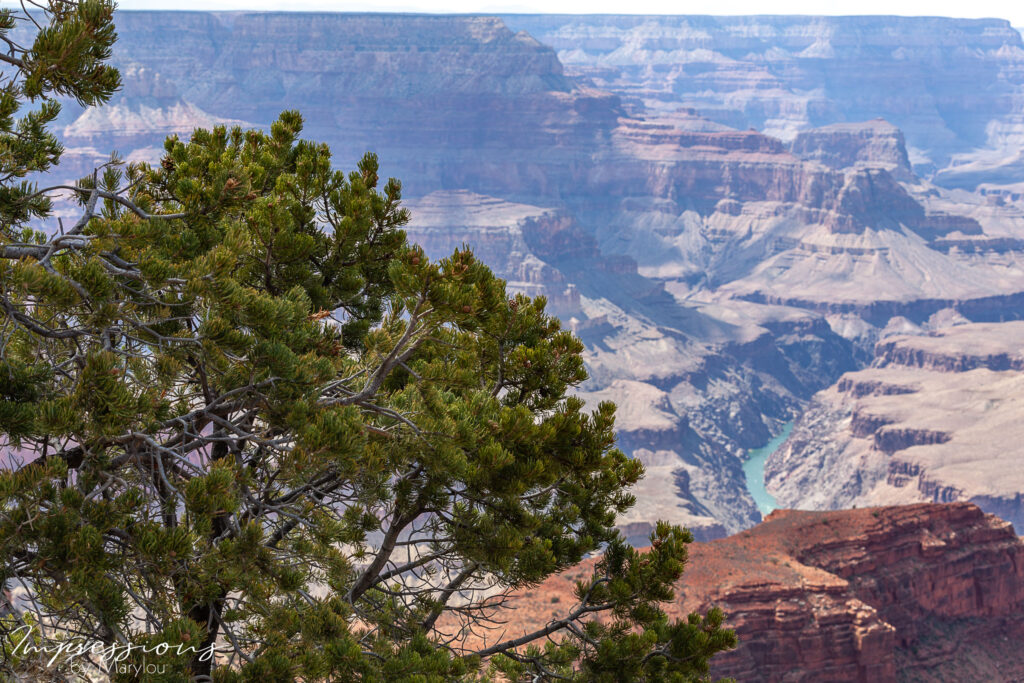 At certain viewpoints you can see the Colorado River. On some of my photos zoomed at 100%, you can see people in rafts on the river.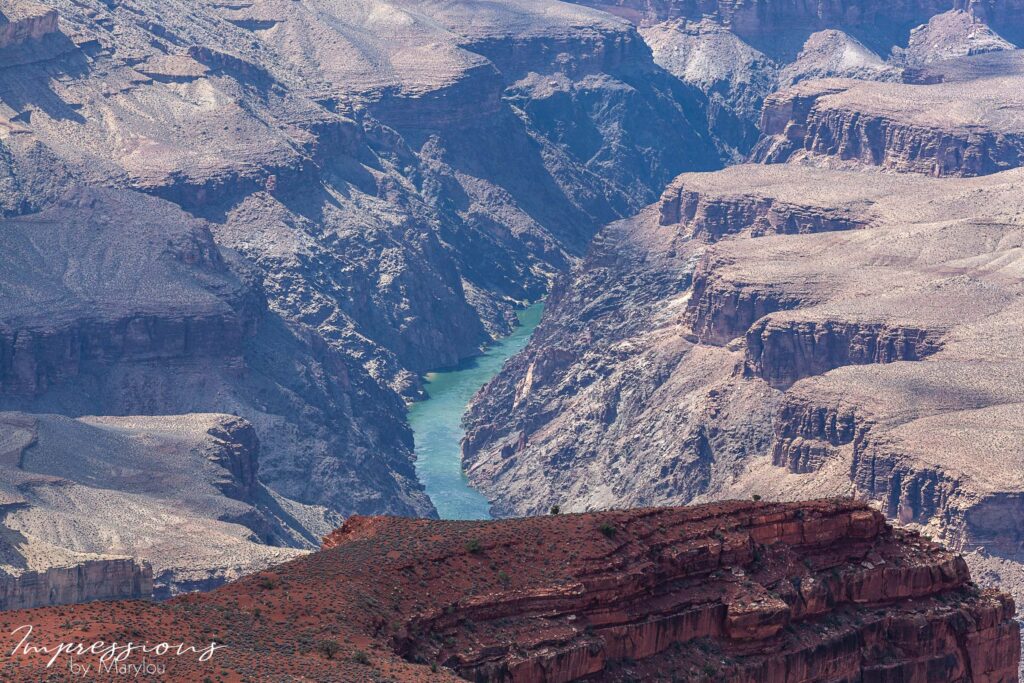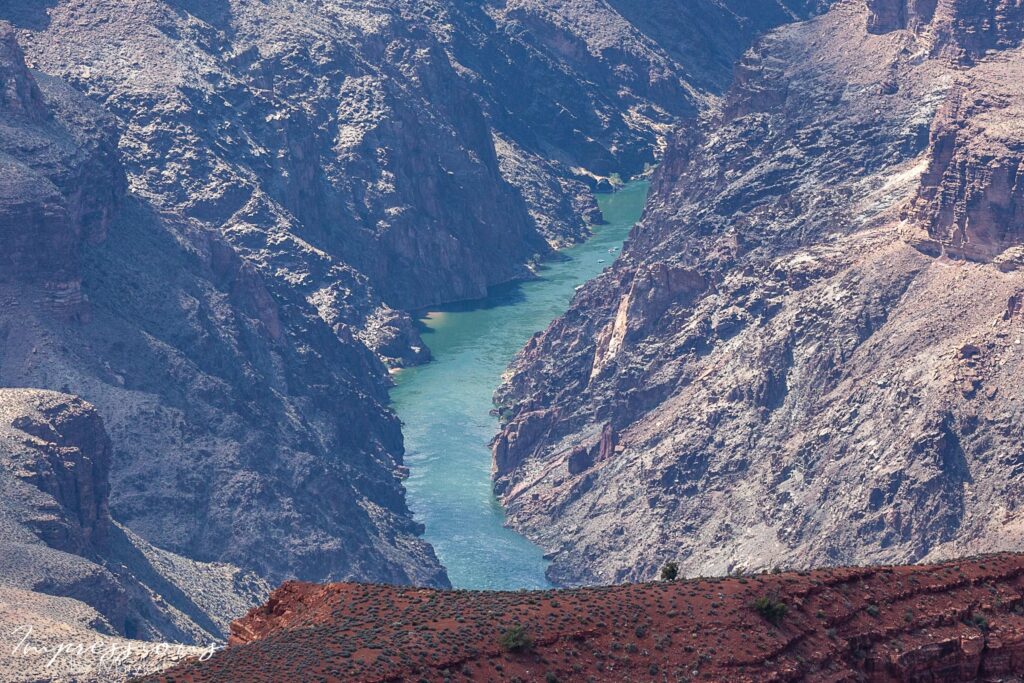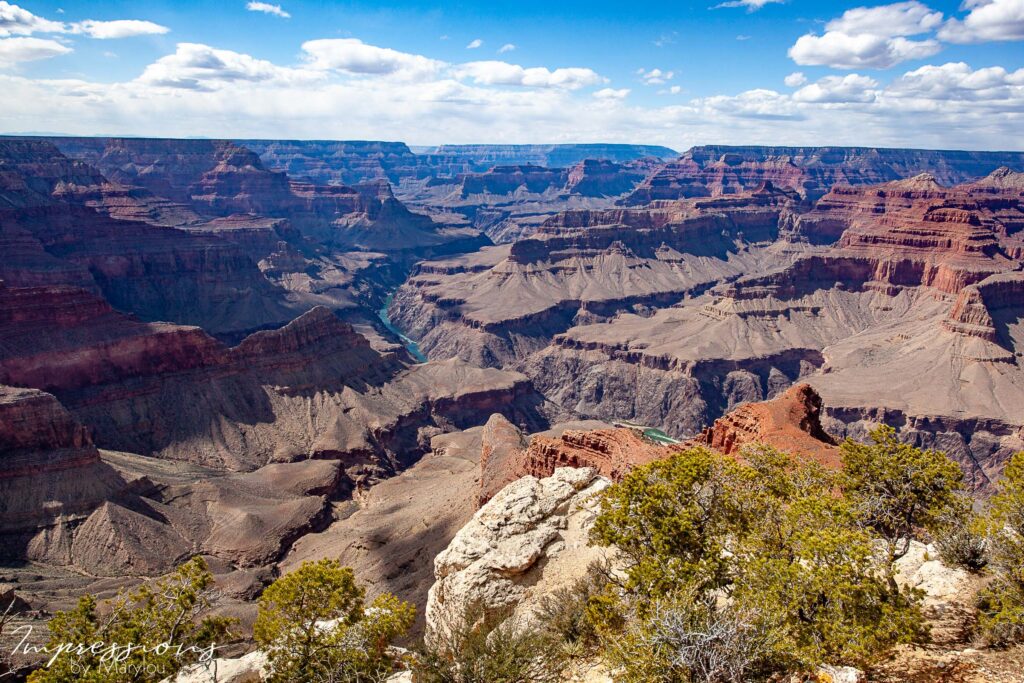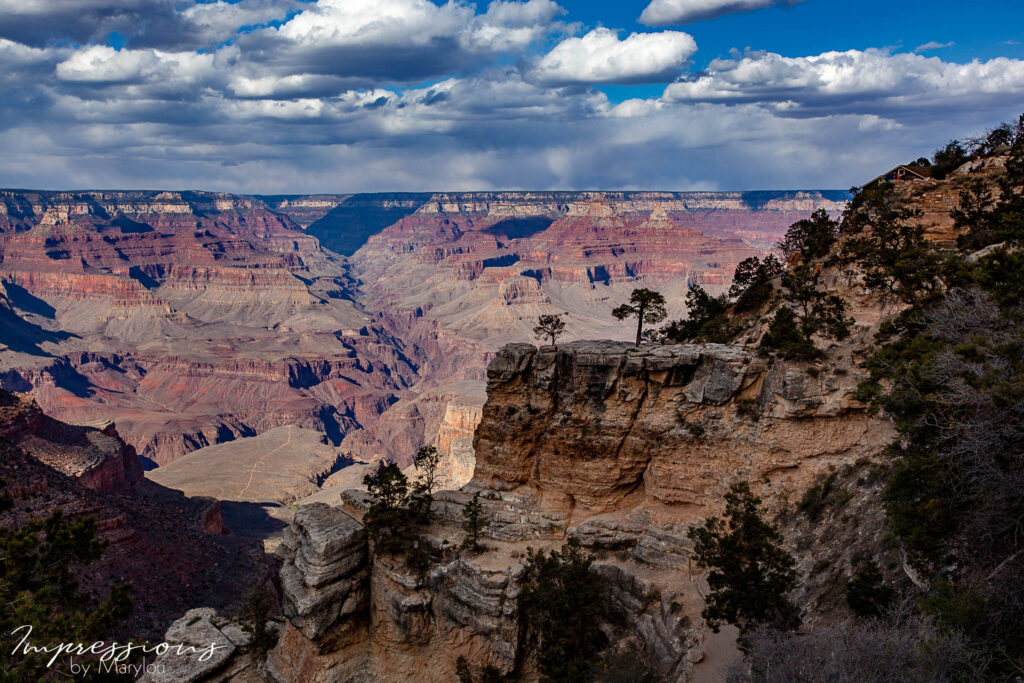 I don't really know what else to tell you about the South Rim …. It's overwhelmingly deep and wide and photos don't do it justice.
One nearly big mistake we made was not thinking through time change (3 hours for me, they don't do DST) and jet lag and a 4-hour drive back home. We stopped in Flagstaff for a delicious meal at a Mexican restaurant. I got the milanesa (pounded steak, coated with bread crumbs and fried) and this plate is probably 14″ across. No wonder we had leftovers for another meal.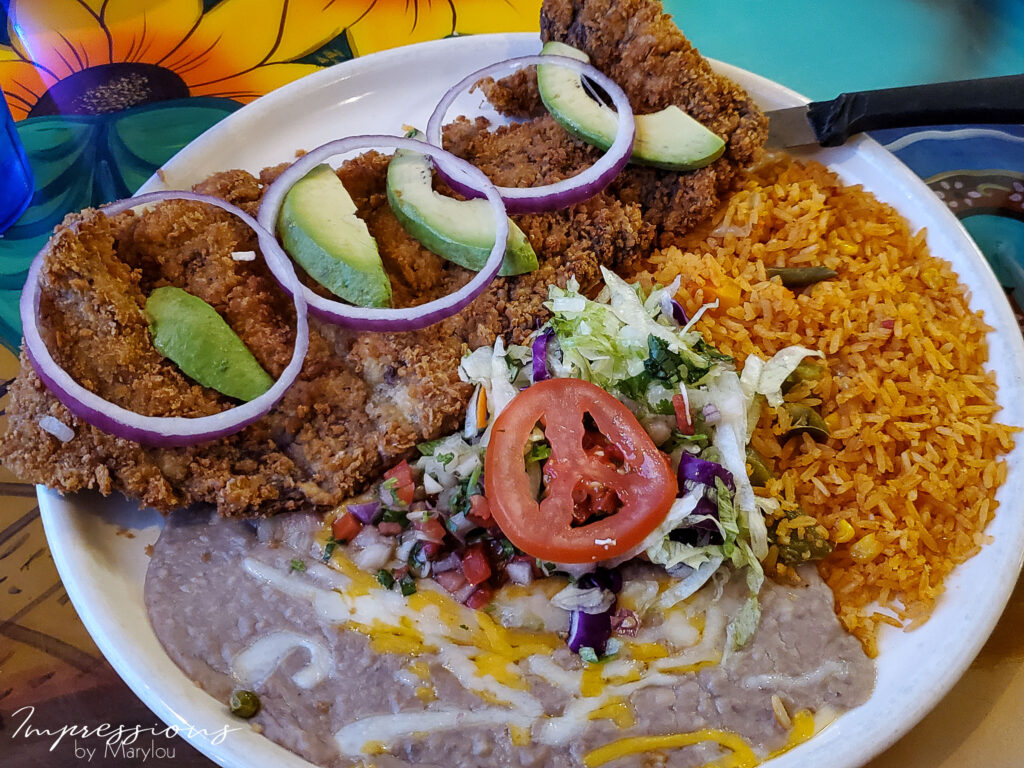 The last 2 hours of driving I was so sleepy but the others stayed awake with me and we made it back safely around 10. So, if you do a day trip up there and are from the east, keep that in mind!
Better yet, don't do like us and only have 4 hours to spend there!!