Literally. Today it is dropping lightly from the sky. At a balmy 75*. Our seasons consist of summer, summer, summer and chili. When the first post-summer weather hits, post-summer weather being the first day that we have zero humidity and highs in the 60s, the tomato aisles in the grocery stores get wiped out. Tomato sauce is the local base of choice for Chili. And we're talking Chili here, not Chili Soup. You know, the kind that makes you invest in small stocks like Tums.
While Chili is one of my favorites, Hearty Hamburger & Broccoli Cheese Soups & Cheesy Chicken Chowder are also among my favorites, I think I have a new favorite:
Chicken Enchilada Soup inspired by someone else's recipe. adapted to what I had on hand.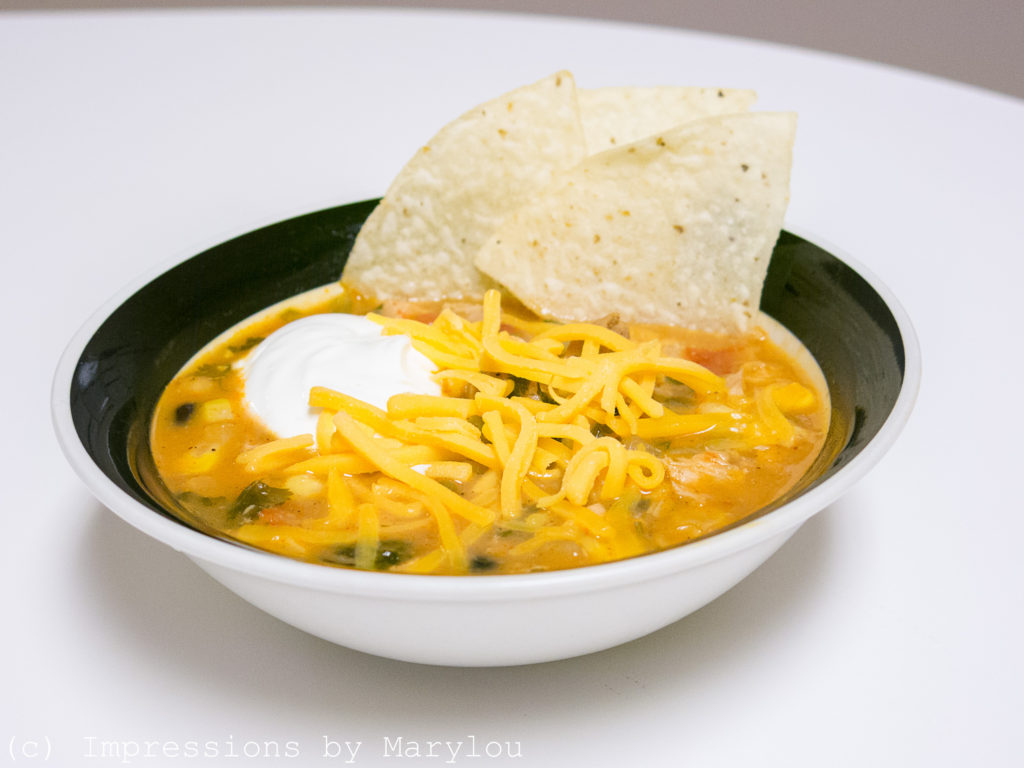 I opened so many cans for this that it almost wasn't feeling like homemade soup anymore so feel free to replace items with your home-grown, home-canned products. You'll feel better about it.
Without further non-sensical ado:
Chicken Enchilada Soup
1 can (15 oz) black beans, rinsed and drained
1 can (10 oz) rotel tomatoes
1 can (15 oz) whole kernel corn
1 medium onion, chopped
1 medium bell pepper, chopped
1 can (10 oz) enchilada sauce
1 can (10.75 oz) cream of chicken soup
1 cup water or chicken broth
1-2 cups cooked, diced chicken
Toppings:
shredded pepper jack or sharp cheddar cheese
sour cream
chopped fresh cilantro
fried tortilla strips or tortilla chips
In a medium saucepan, bring water and juice drained from corn to a boil. Cook onions and pepper until nearly soft. Add remaining soup ingredients. Heat and serve. If it is too thick, add milk to desired thinness. Serves 4-6.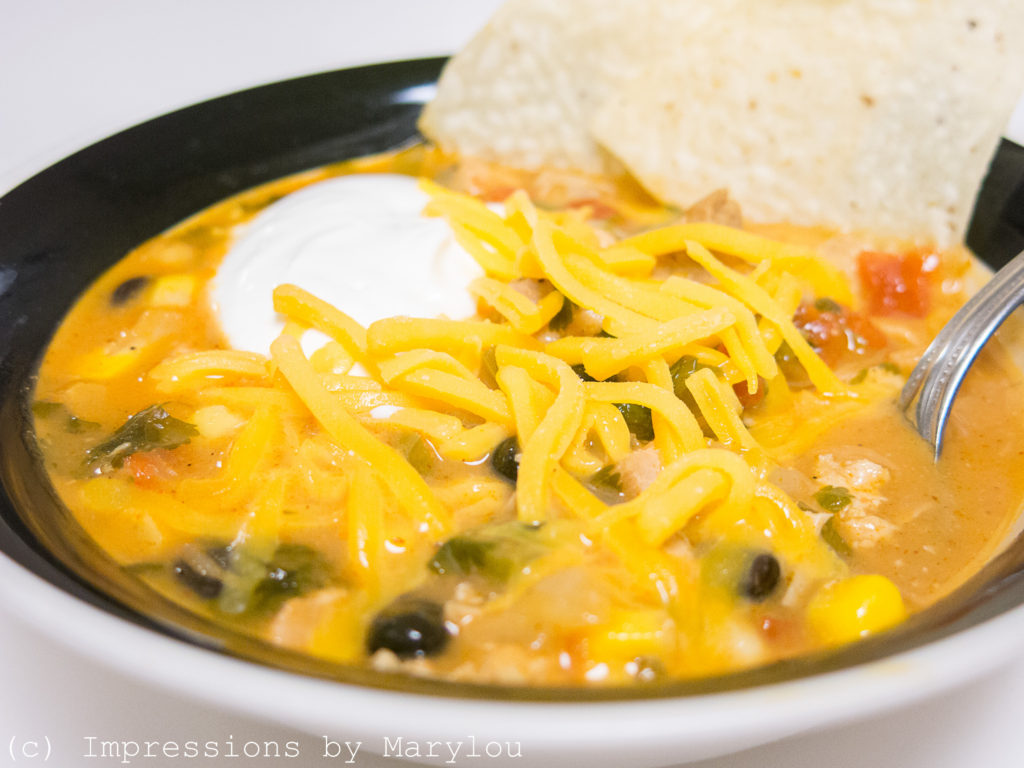 * * * * * * * * * * * * * * * * * * * * * * * * * * * * * * * * * * * * * *
This is a little on the spicy side due to the Rotel tomatoes so you could replace them with diced tomatoes instead. And you could add jalapenos to taste. And the corn, I'm thinking home-frozen corn would be really good instead of the canned. And you could make your own enchilada sauce too. I have a recipe that I got from my friend Nettie years ago in the faraway land of NW Ontario.
So if you try it, let me know what if you liked it or not. And what substitutes you made, 'cause if your a non-conformist like me, you find it really hard to follow a recipe to a T.
And stay tuned. A give-away is coming up very soon…….