[I'm not sure what's considered appropriate number of photos for any one blog post but I'm sure this one is breaking all the rules. 🙂 ]
Last week my family was home over New Year and as we looked at the weather forecast, there appeared to be a "chance" of snow for Wednesday. Of course, in southeast Georgia, a chance of snow usually means a few flurries in the middle of the night. 
As we got closer to Wednesday, and realized the storm that was developing was a Big Deal, the hope rose slightly, ever so slightly. See, it's been 28+ years since we've had a decent snow, "decent" meaning the ground was white, or even mostly white.
This year schools had not started back up from the holiday so that was one less decision for the emergency management agency to make. A few years ago when Atlanta was shut down because of ice, snow and unpreparedness, we had flurries and ice predicted here and got basically nothing.
This time it was different. I'll admit I got a bit worried that we wouldn't have anything even though they were predicting 5″-8″ accumulation here. Radar maps were showing we were in the snow area at 9:00 AM but we just icy rain pinging against the windows. It had been COLD (for here) for a few nights with lows in the 20s. We usually get only a few nights every winter where it drops that low.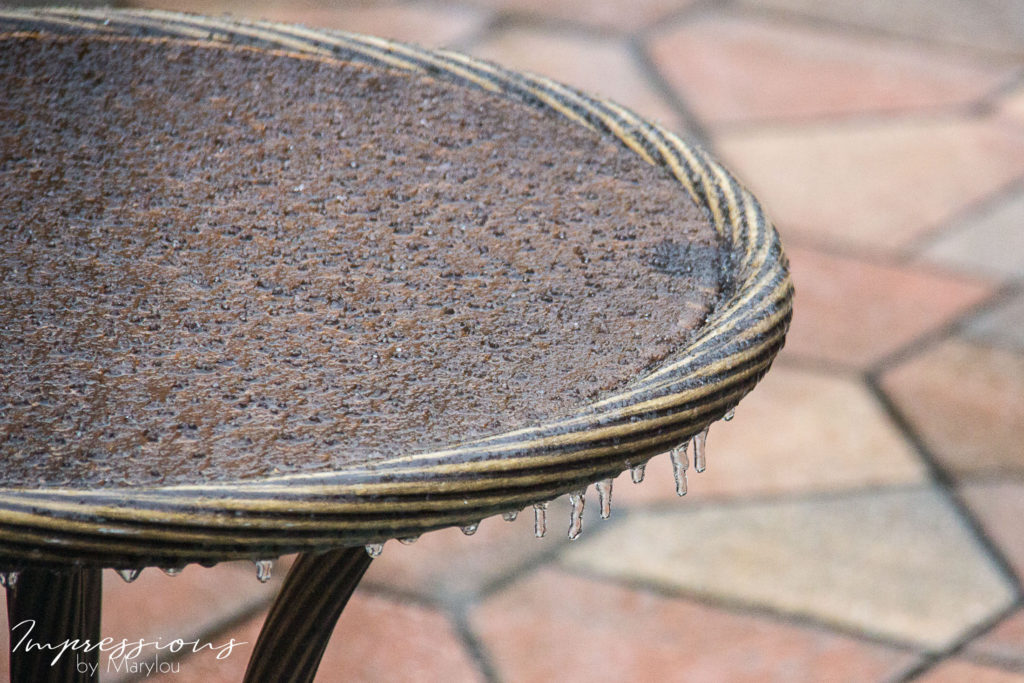 We were at nearly freezing and the ice was starting to build up.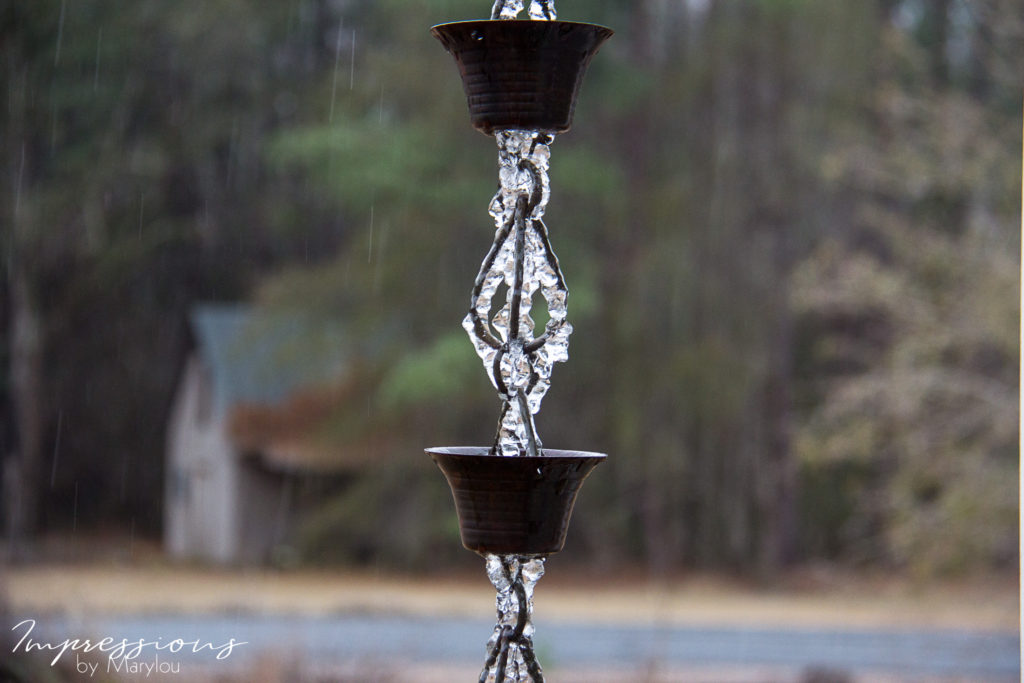 Camelia bud encased in ice: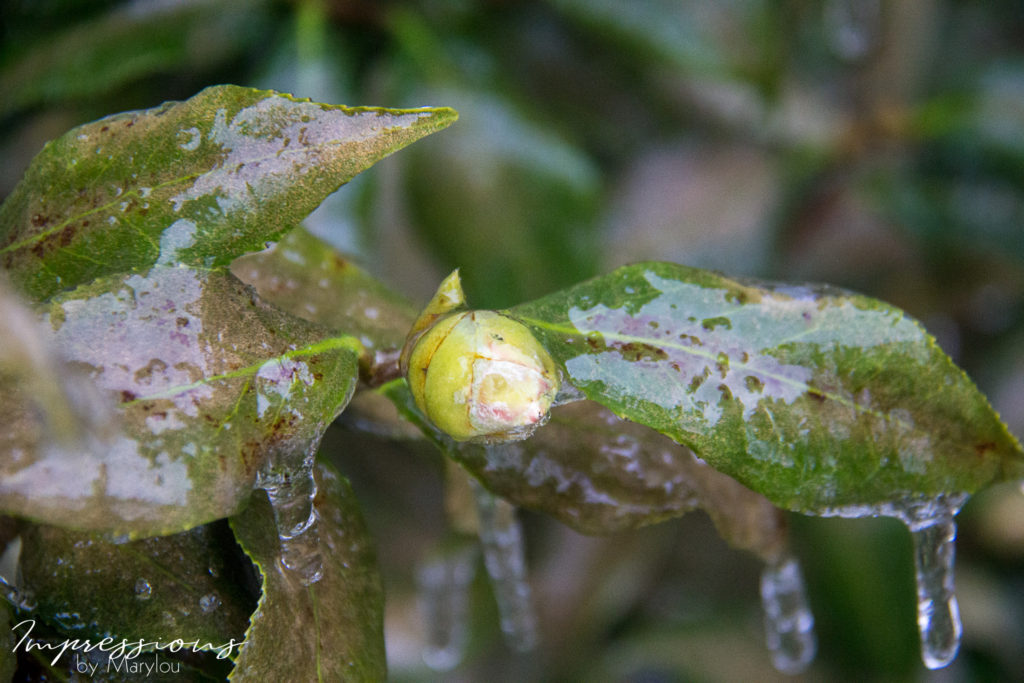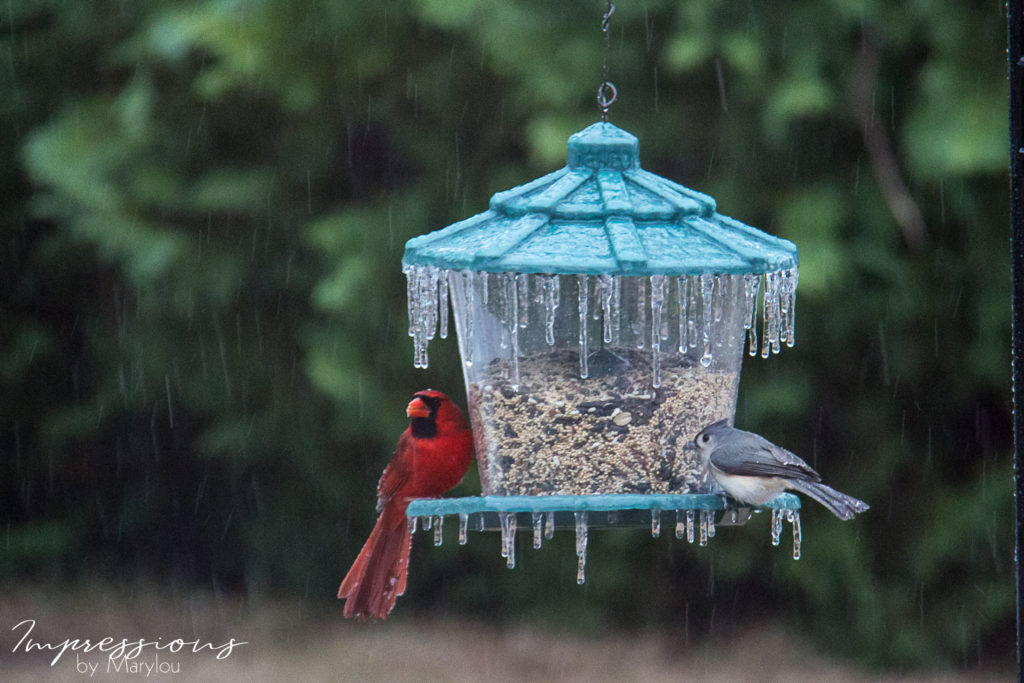 My sister thought she should pick some kumquats and they were already frozen. There were fine when they thawed out.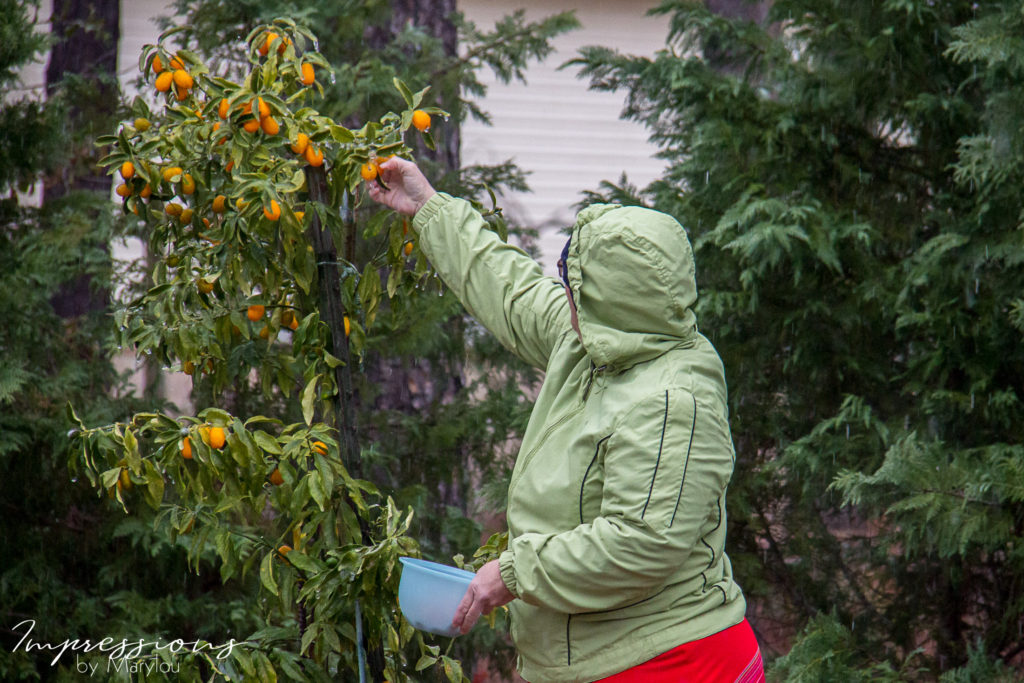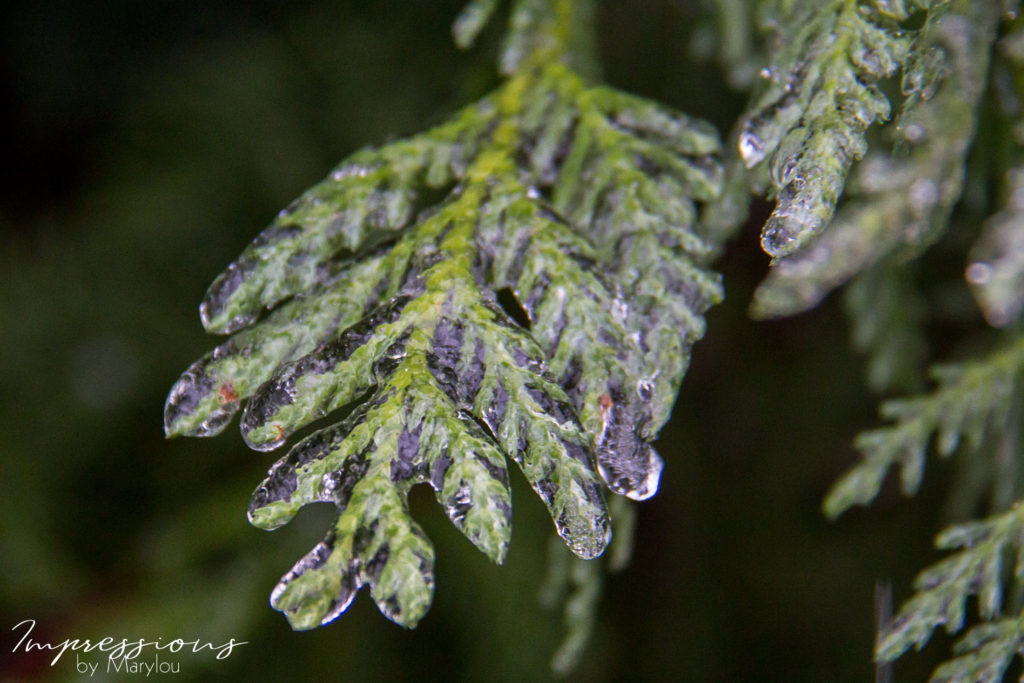 Eventually, a WHOLE hour after they predicted, the pinging on the windows stopped and the flakes started.  Big, fluffy flakes!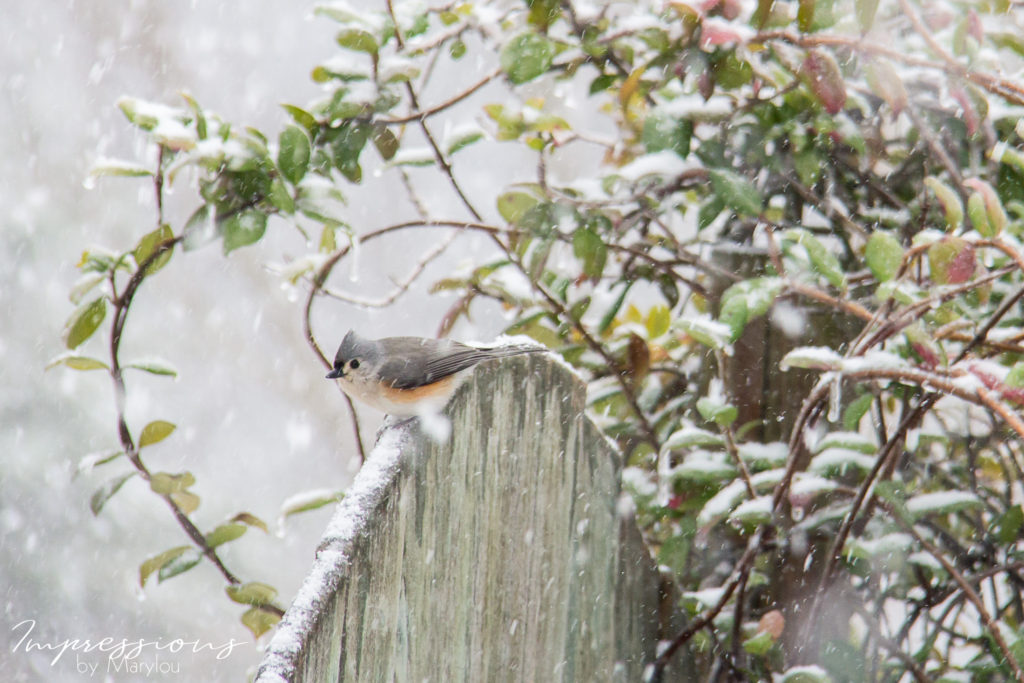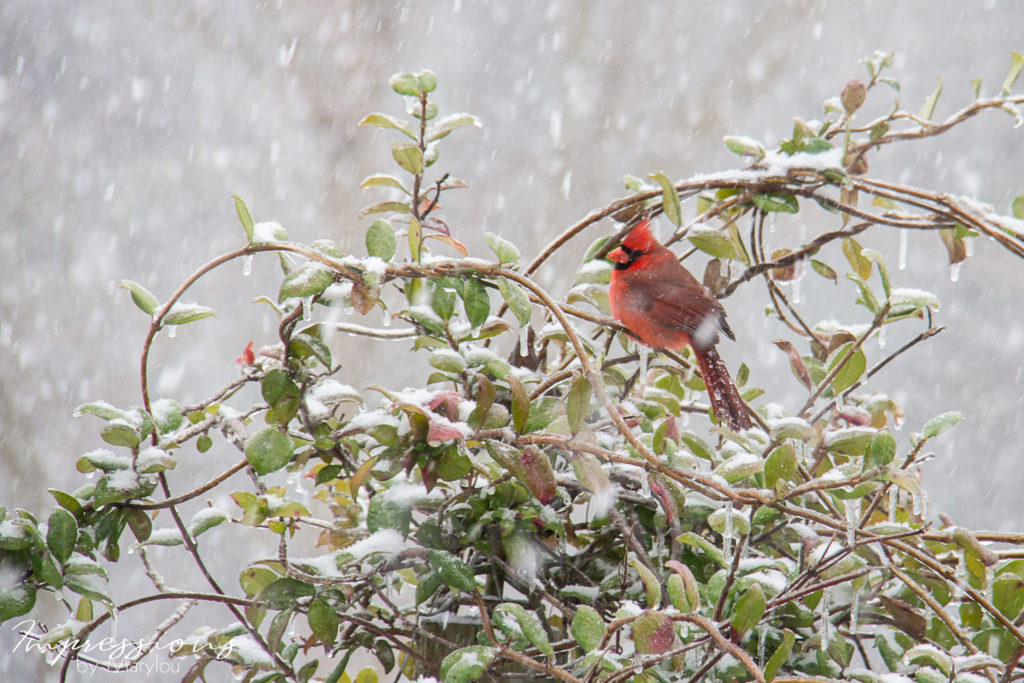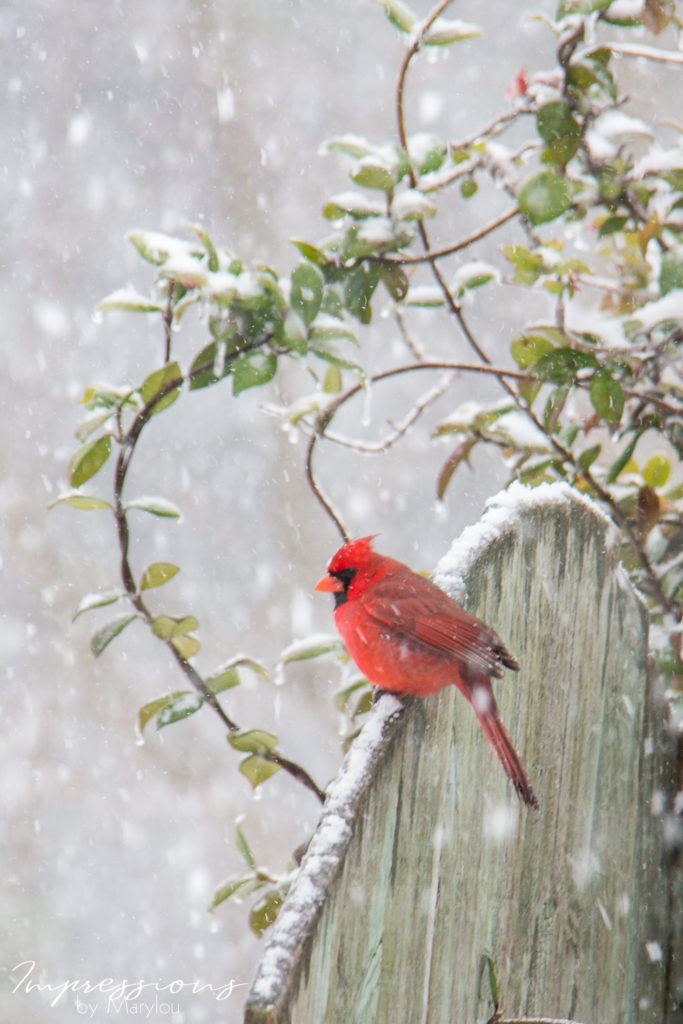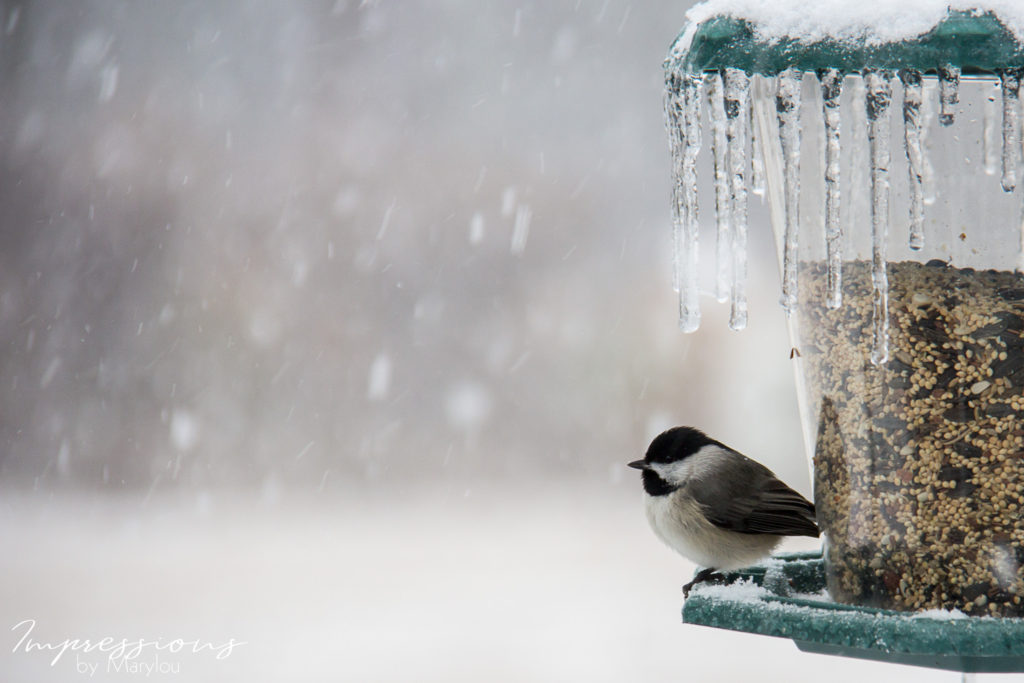 It started accumulating quickly and we decided to take a walk around the neighborhood. My sister and I have both lived for a few years in areas where there was lots of snow. She in northwestern PA where they had "lake effect" snow and me in NW Ontario where I experienced approx 15 months of snow on the ground in 36 months time.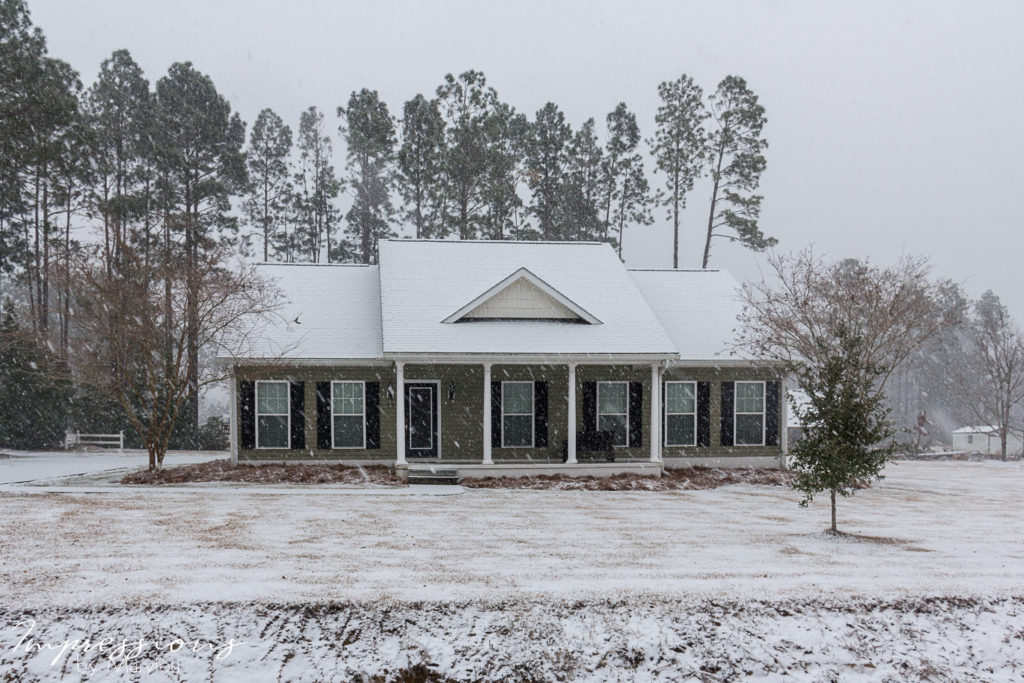 The first year I was in Ontario, I was so disappointed to experience a snowstorm on April 24, one that pushed winter well into May. That year, the ice on the lake didn't melt until May 19.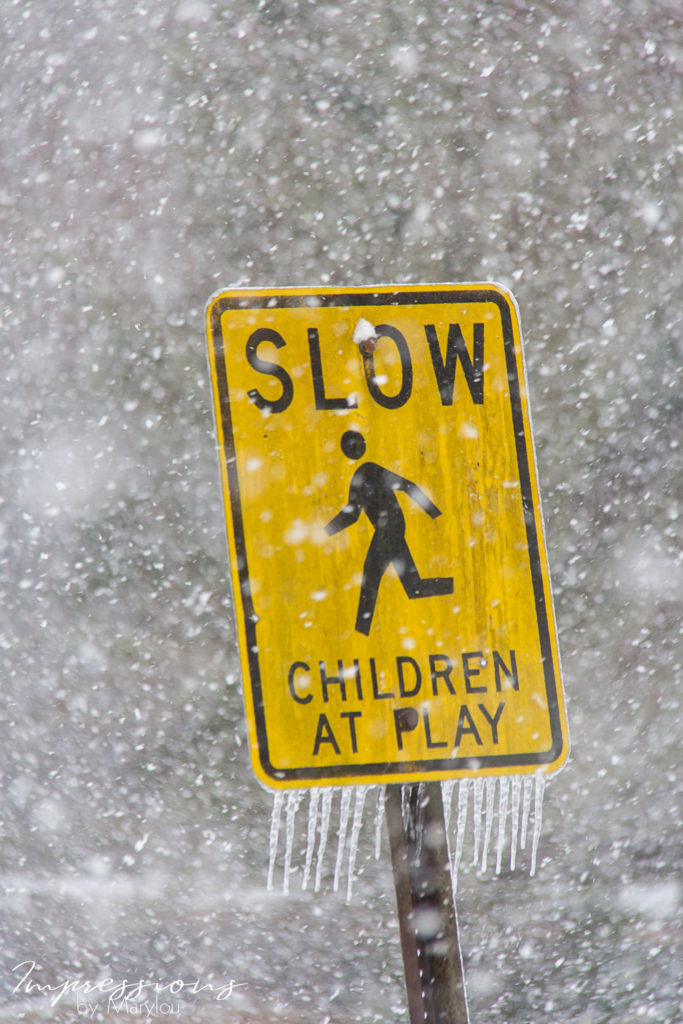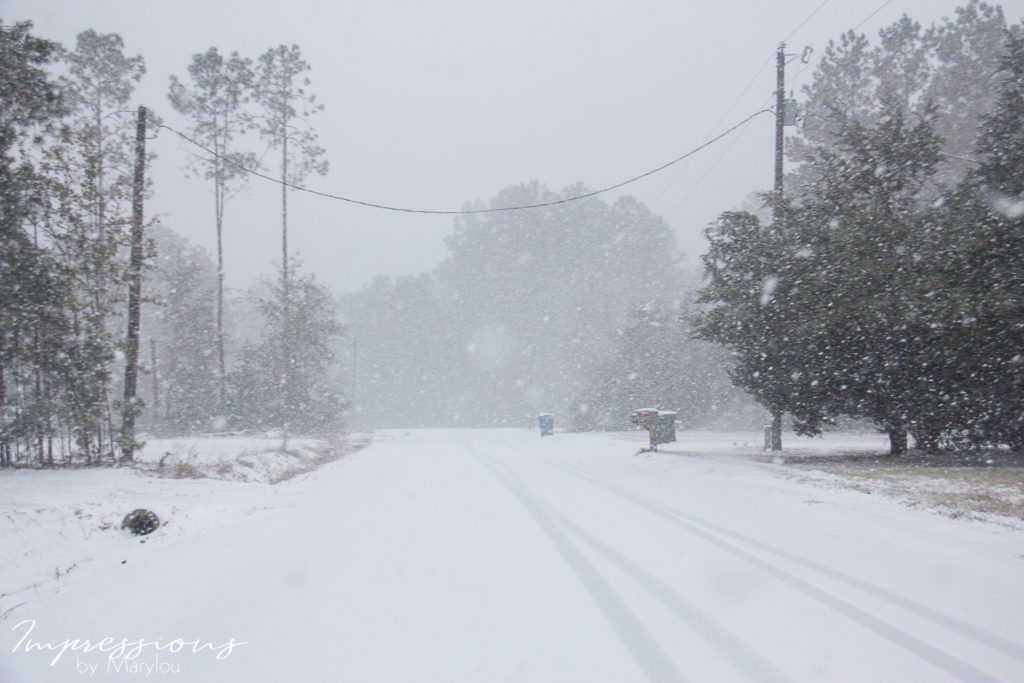 Mama even took a short little spin around in her bike. 🙂 Long enough for me to snap a few pictures.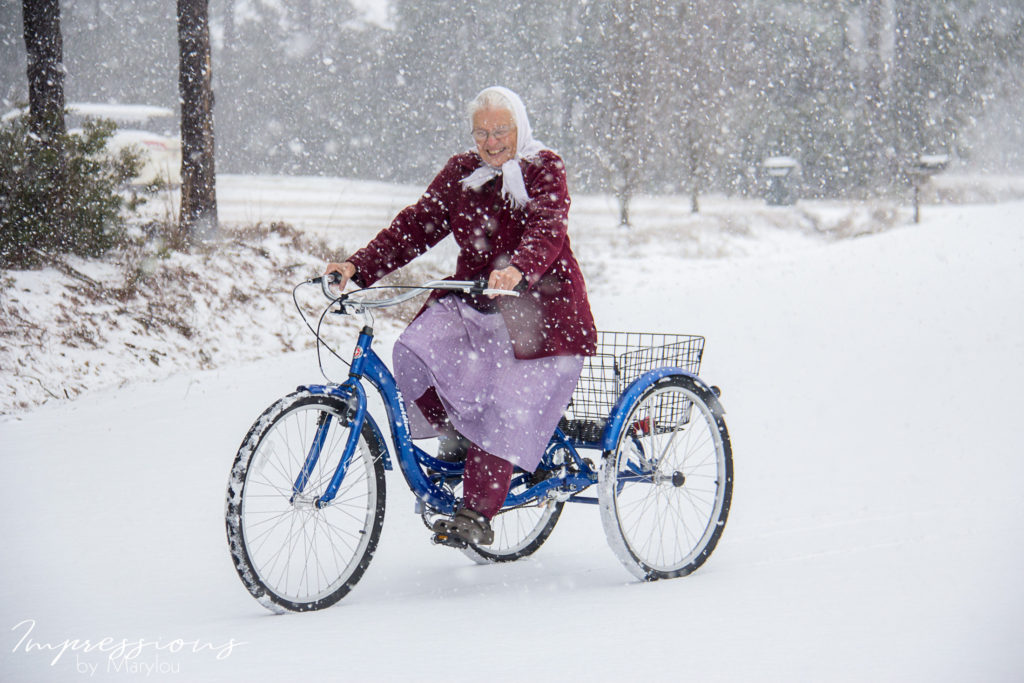 Eucalyptus in my neighbor's yard.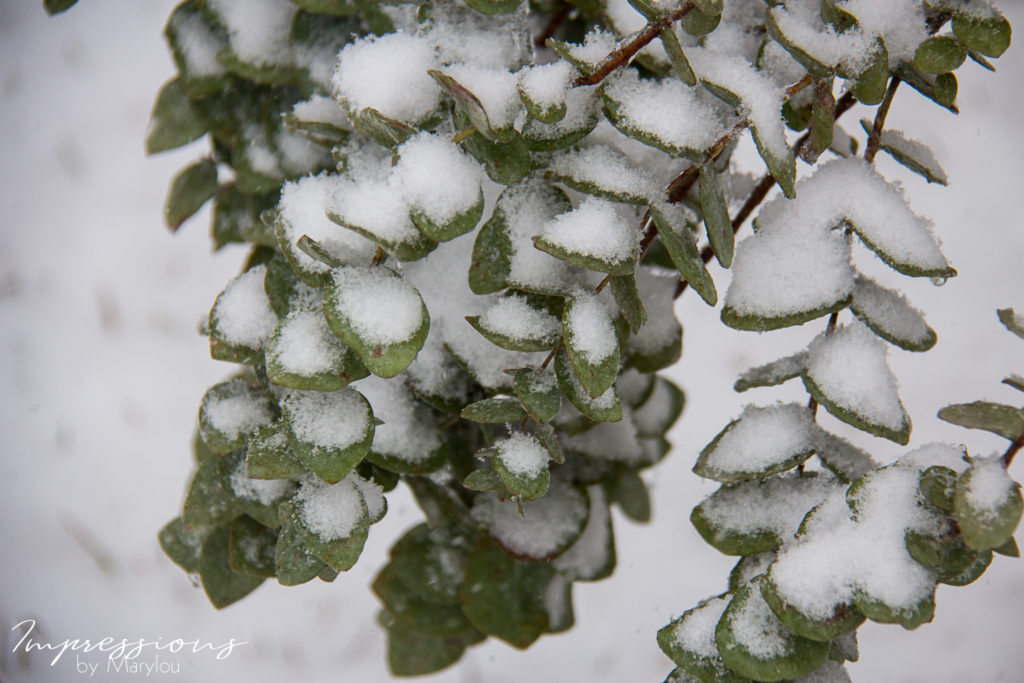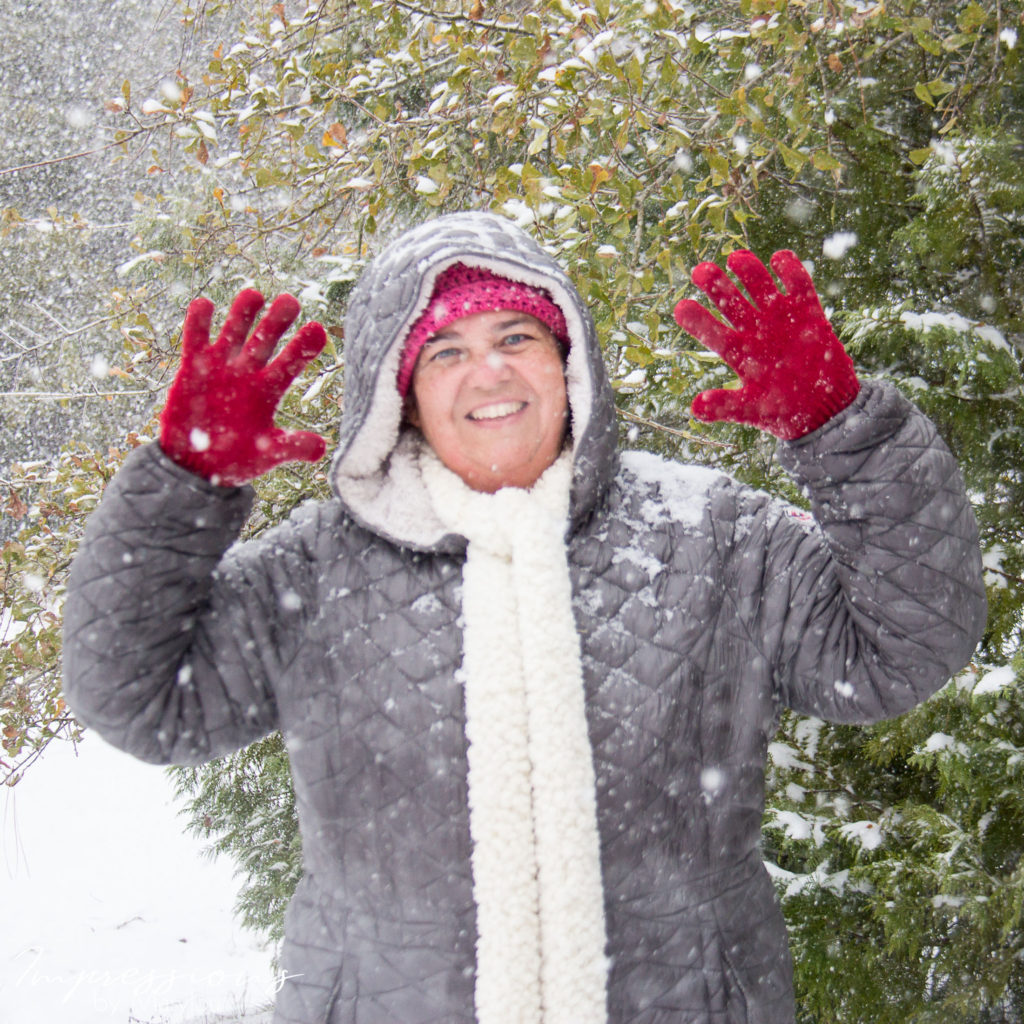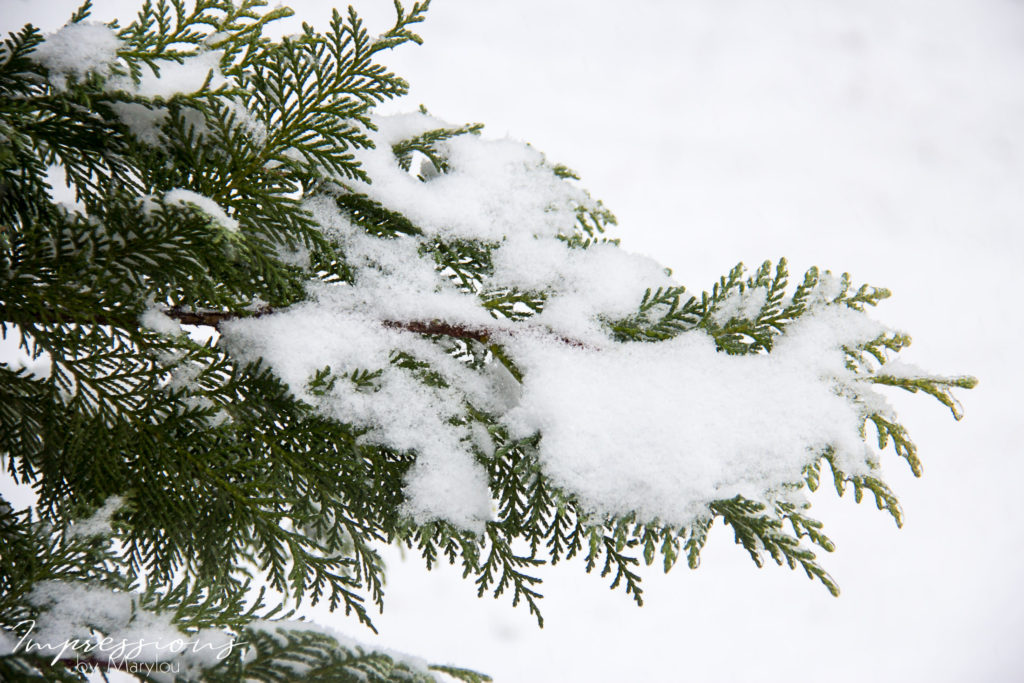 We didn't measure what we got total but I'm guessing 3-4 inches at our house.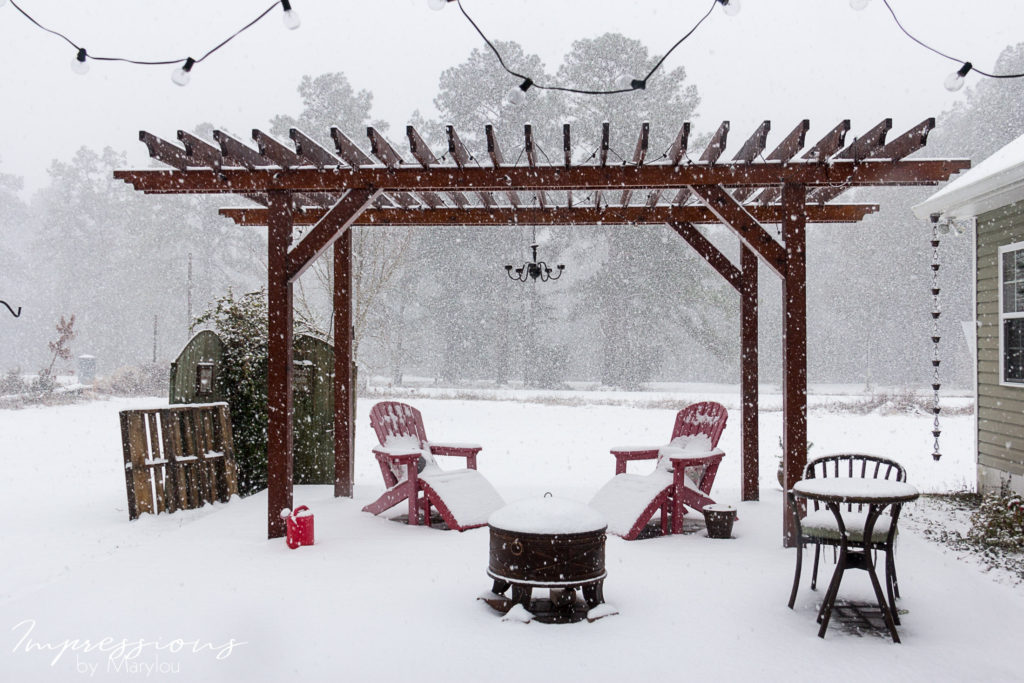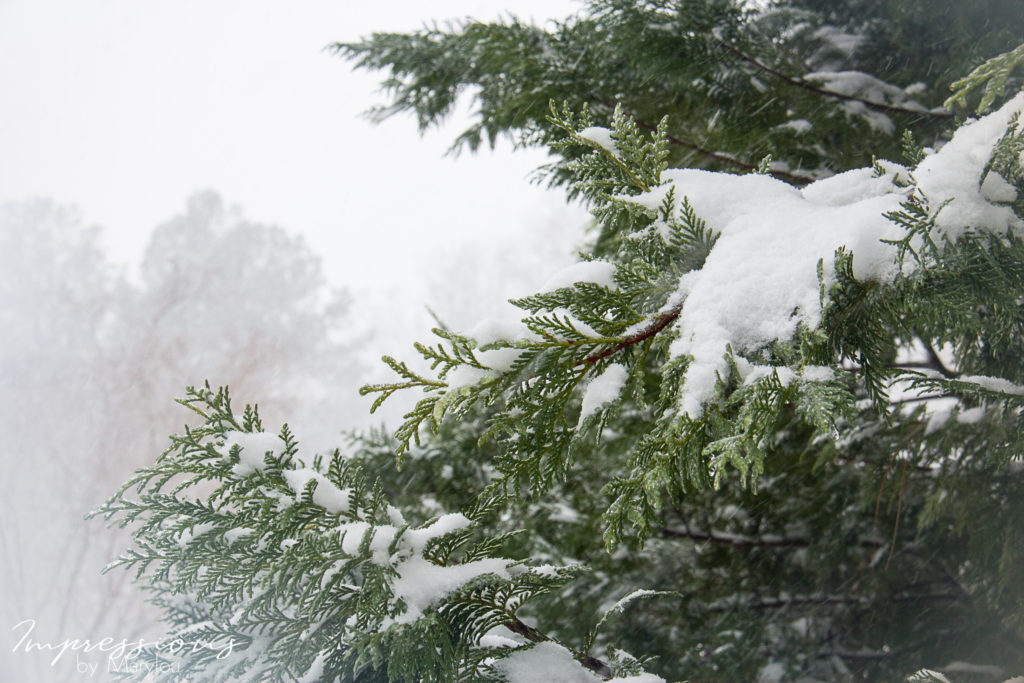 We went for a drive a little further west of here, thinking that they maybe had more snow than us, since they had snow before we did. I think they actually had less.
Someone didn't pick their citrus either.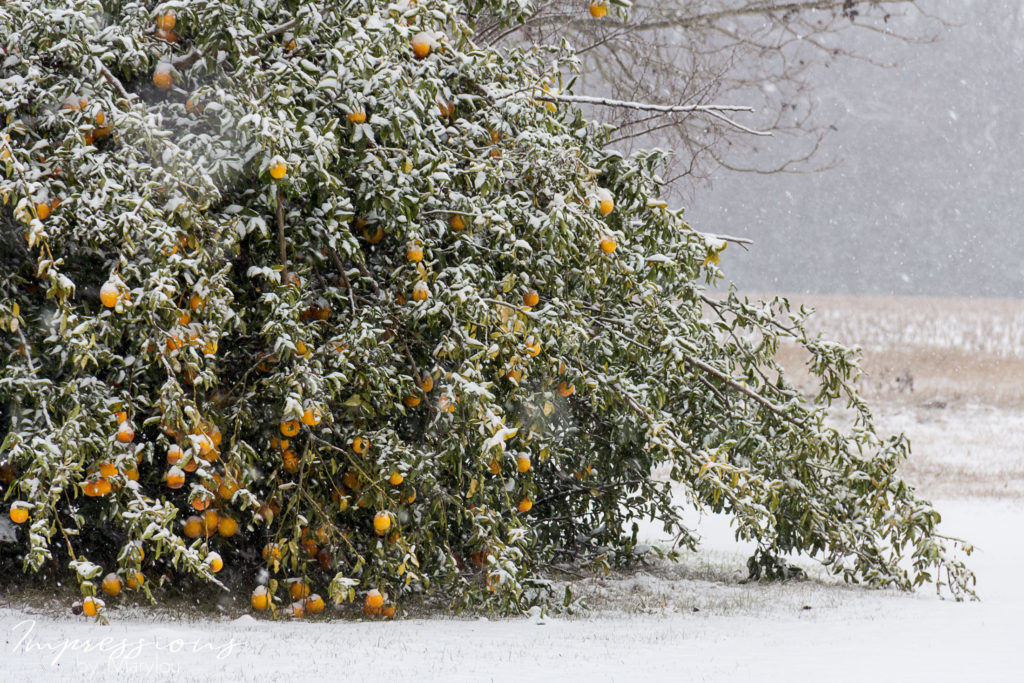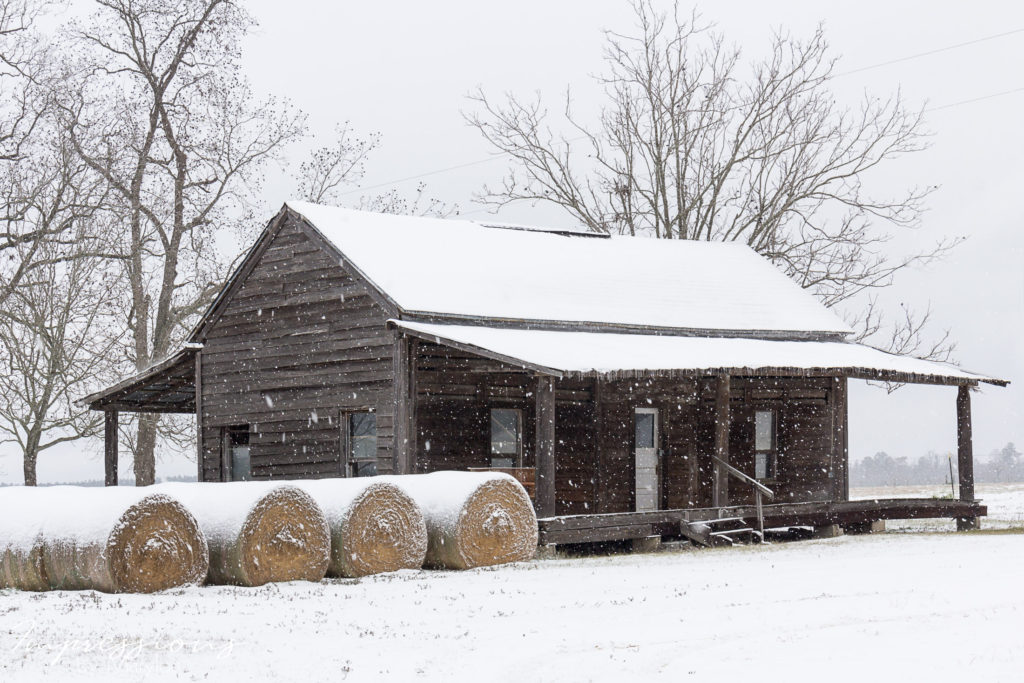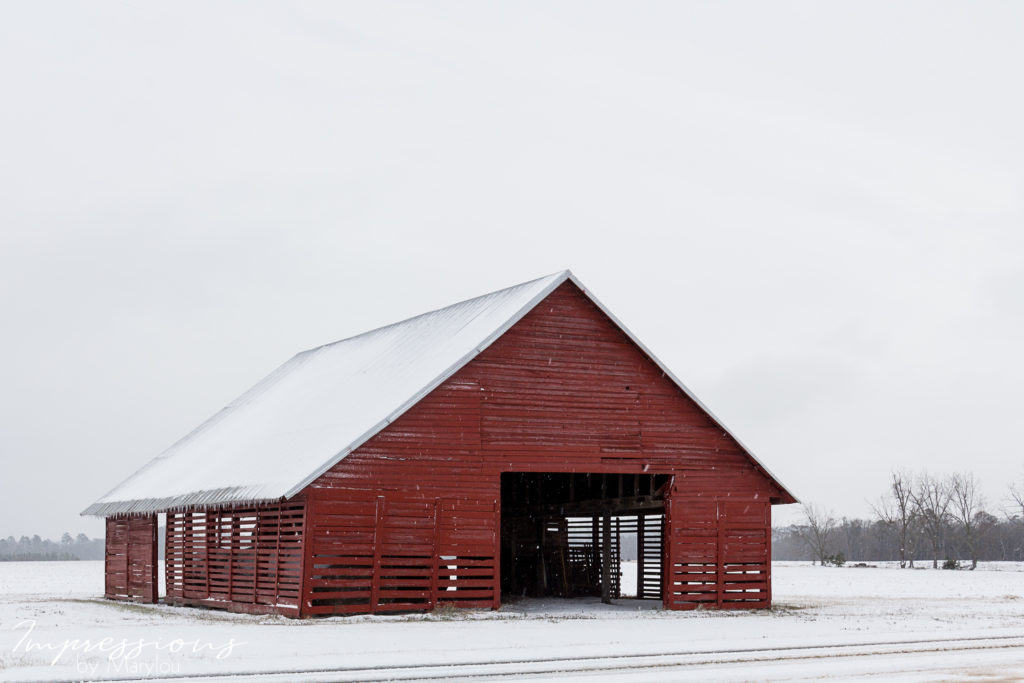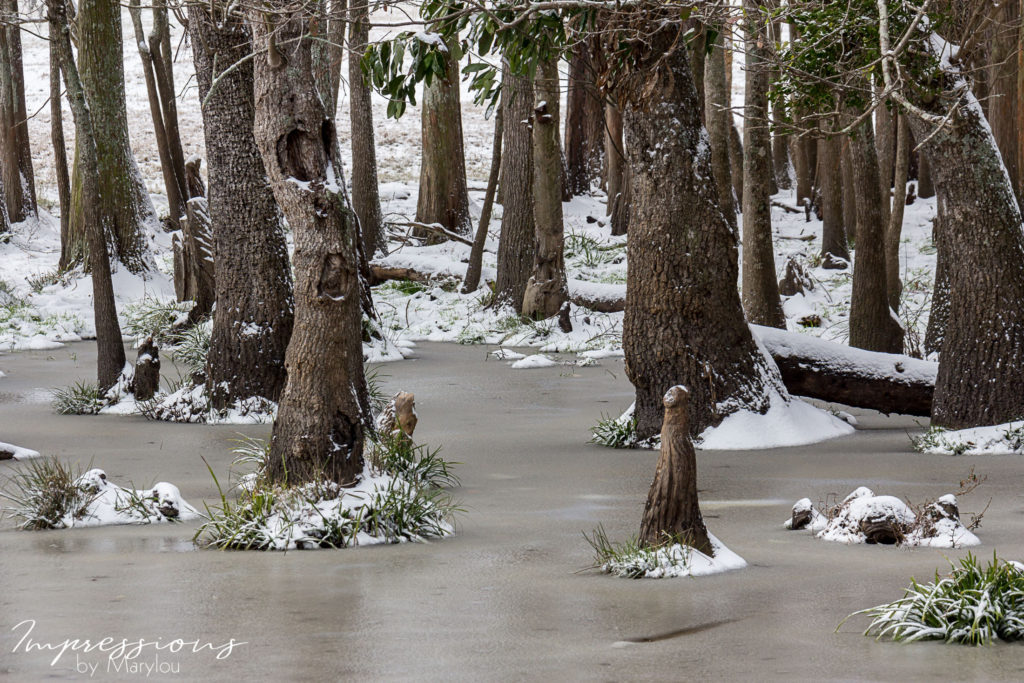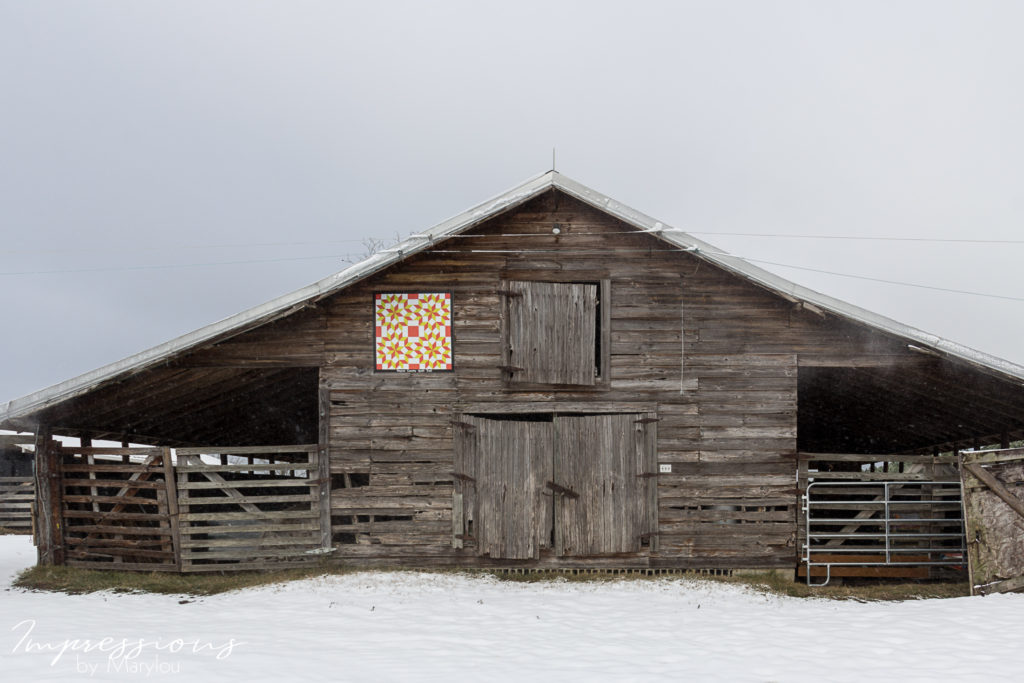 Can you find the cat in the photo below: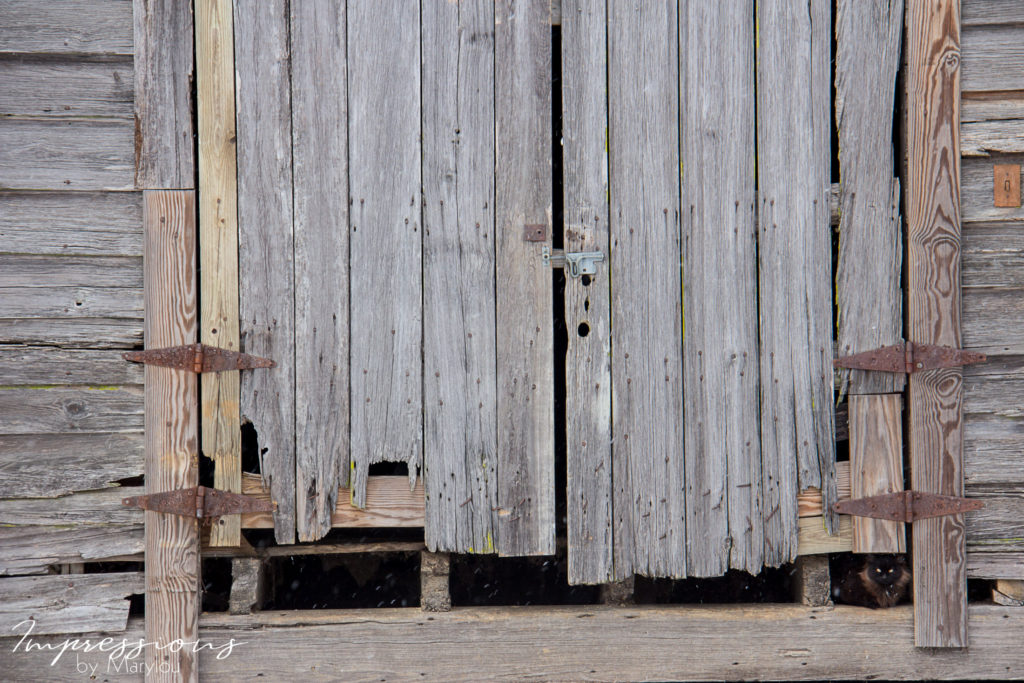 He actually looked kinda scary.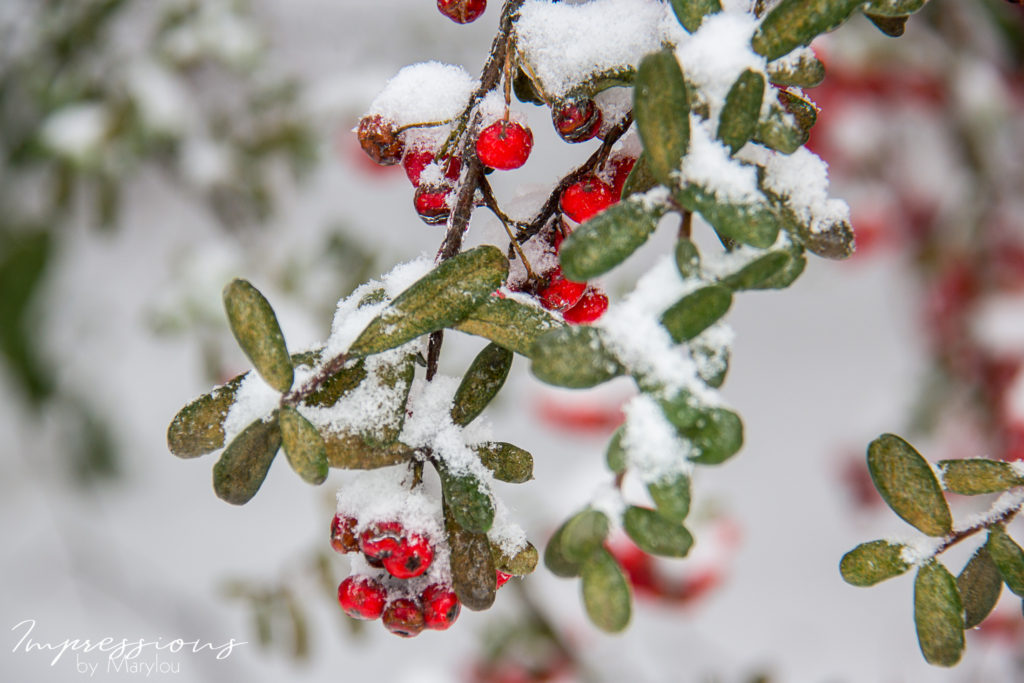 Many of the places we passed had people out having snowball fights or creative ways of sledding. We are flat as a pancake here so no hills to sled down.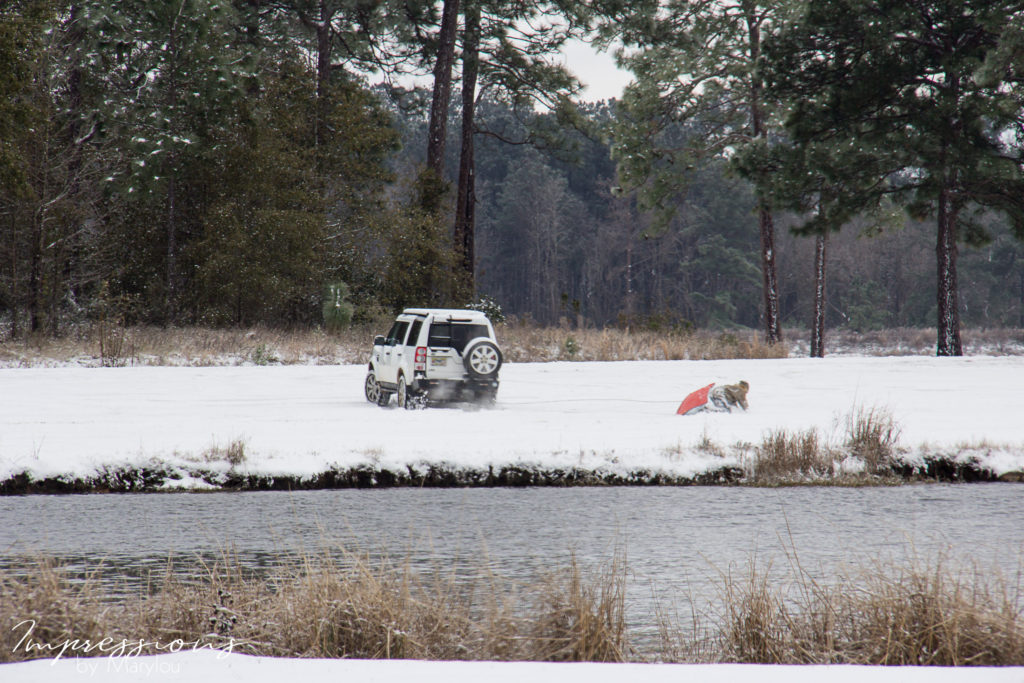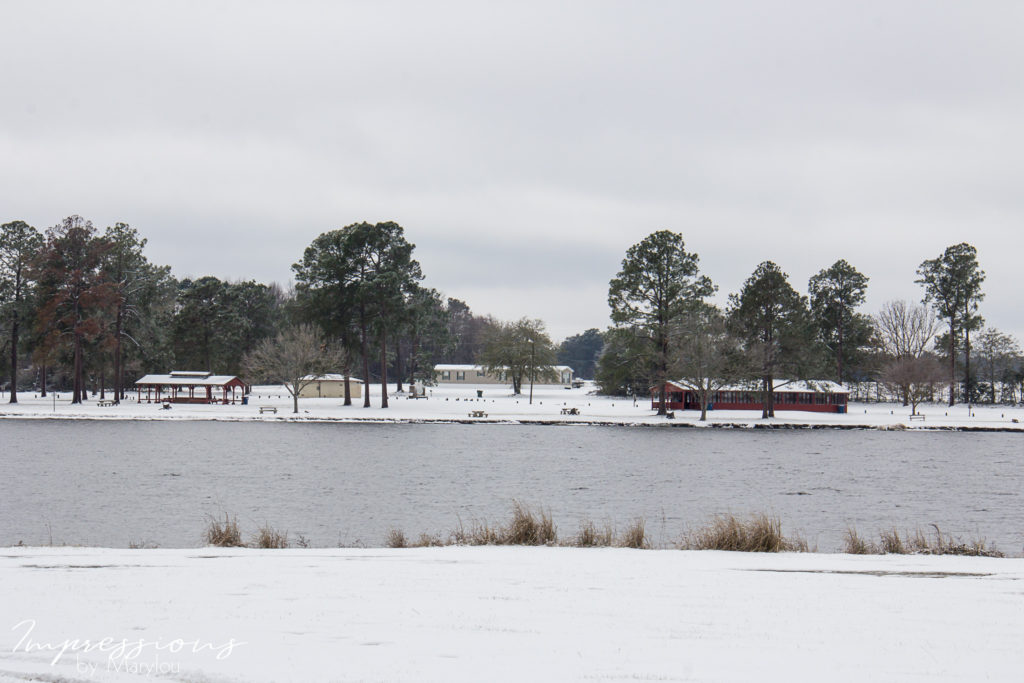 Oh, yeah, the dirt/clay roads were really pretty too! 🙂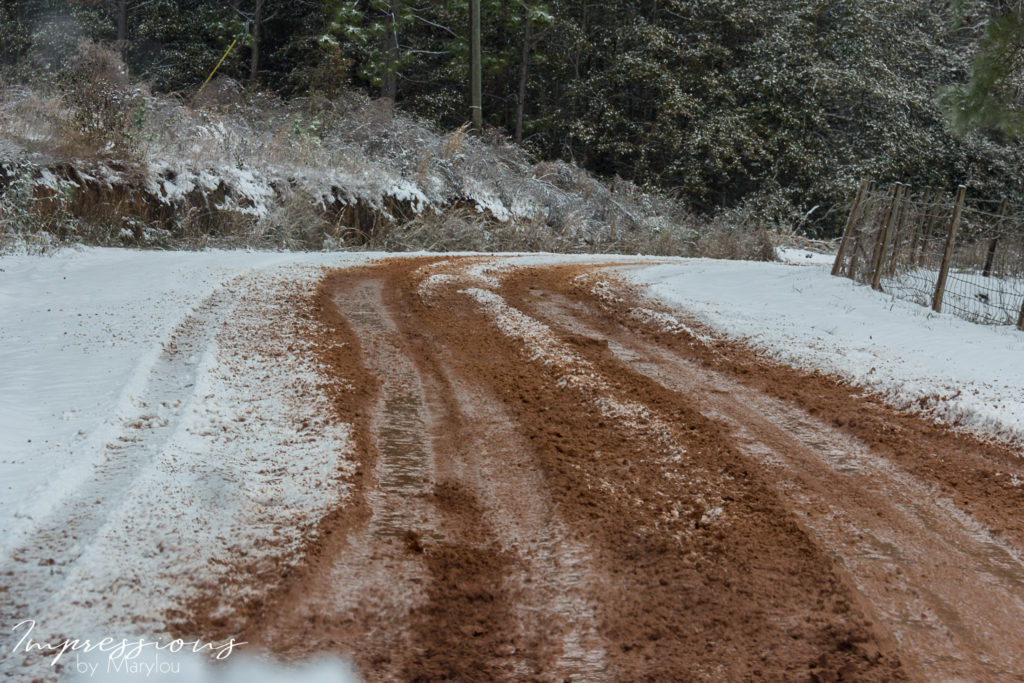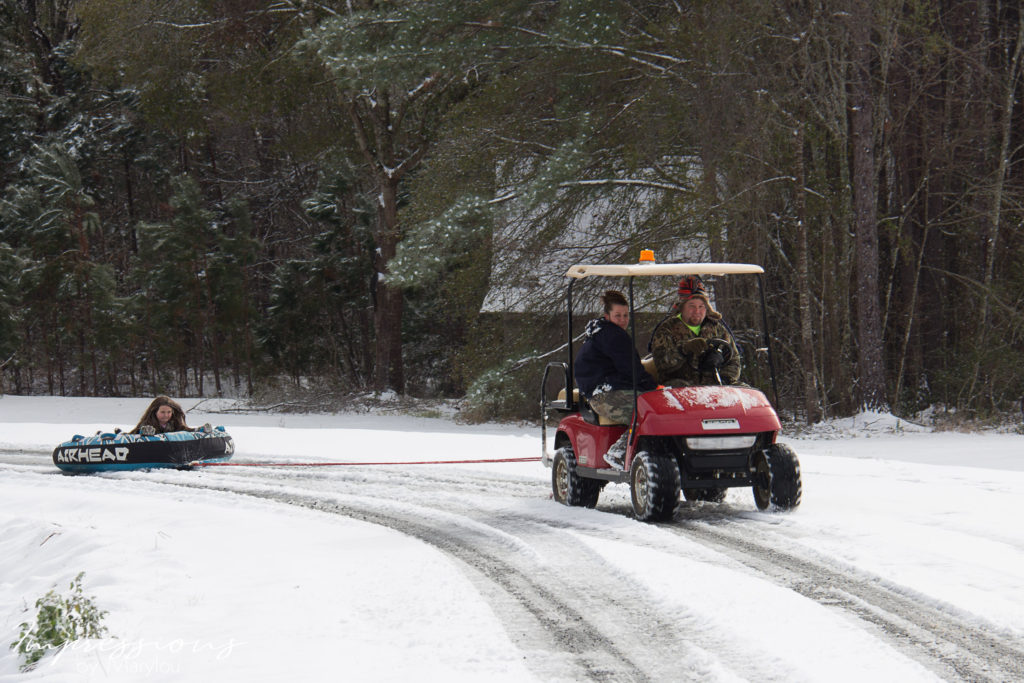 The snow finished up around 1:30 and the sun came out.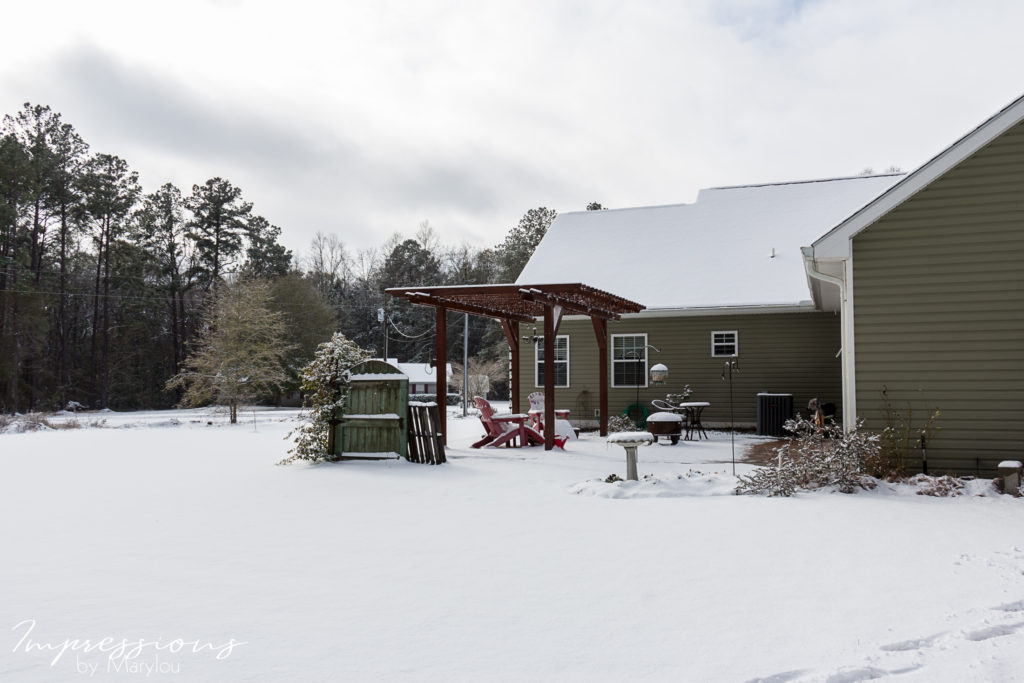 My ranunculus is under that white sheet in the foreground. I really hope it survives! It was looking good yesterday.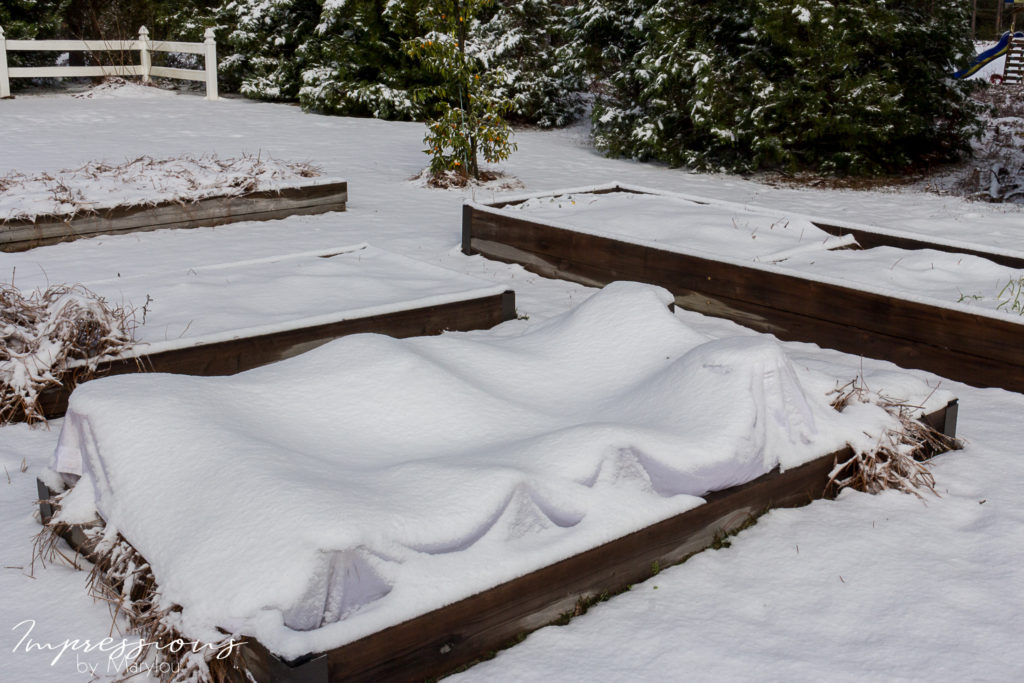 I really figured it would melt as soon as the sun came out but it stayed below freezing all day and the snow stayed!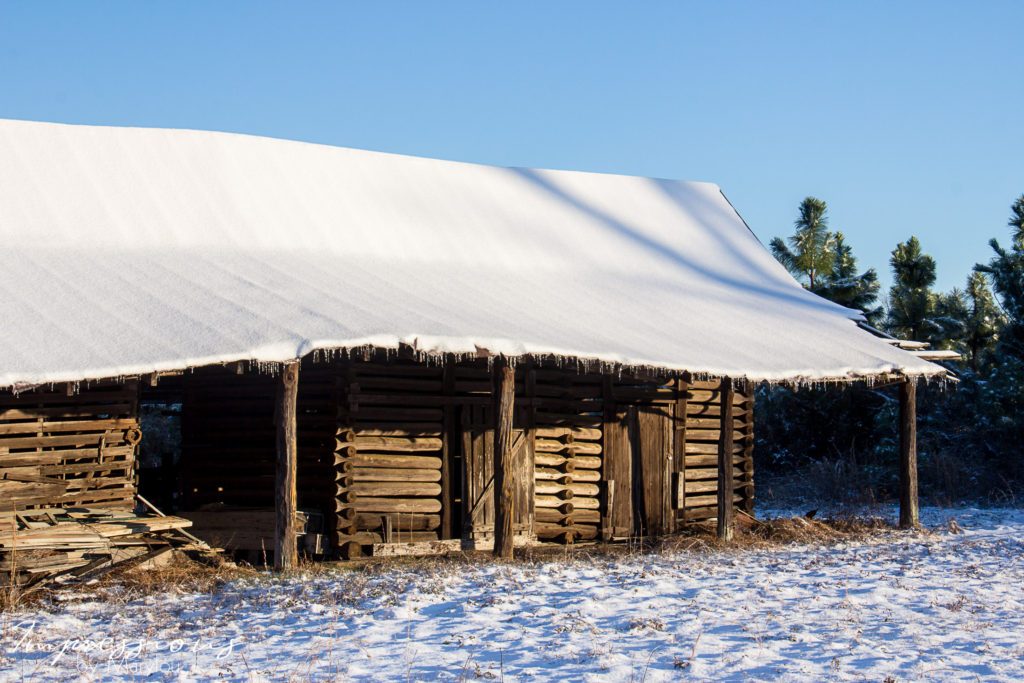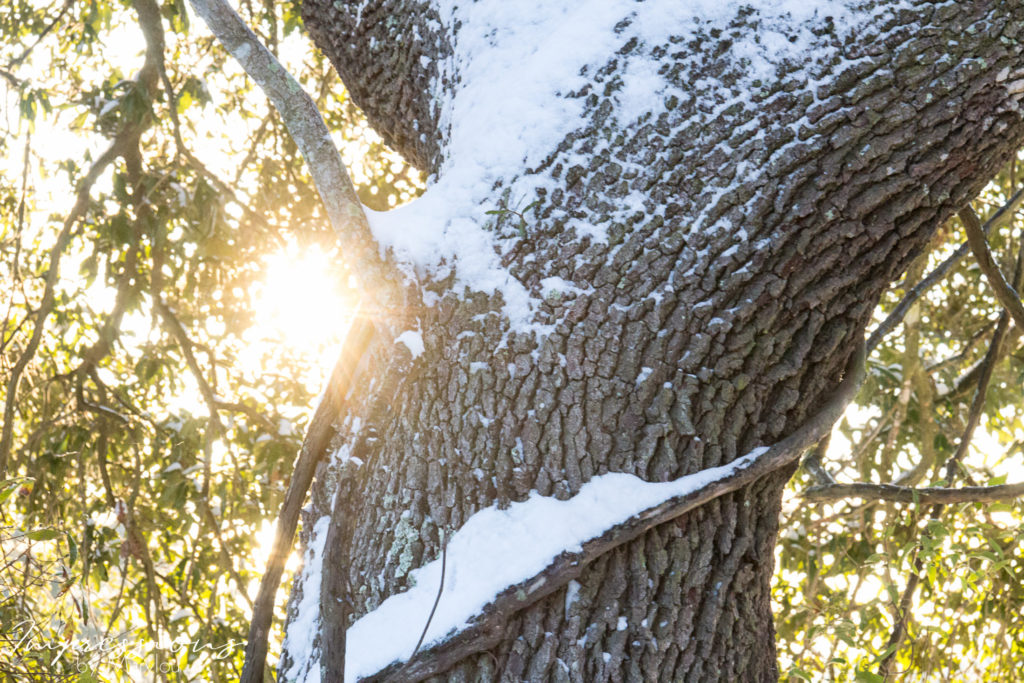 My mom planted wheat as a cover crop in her raised bed garden: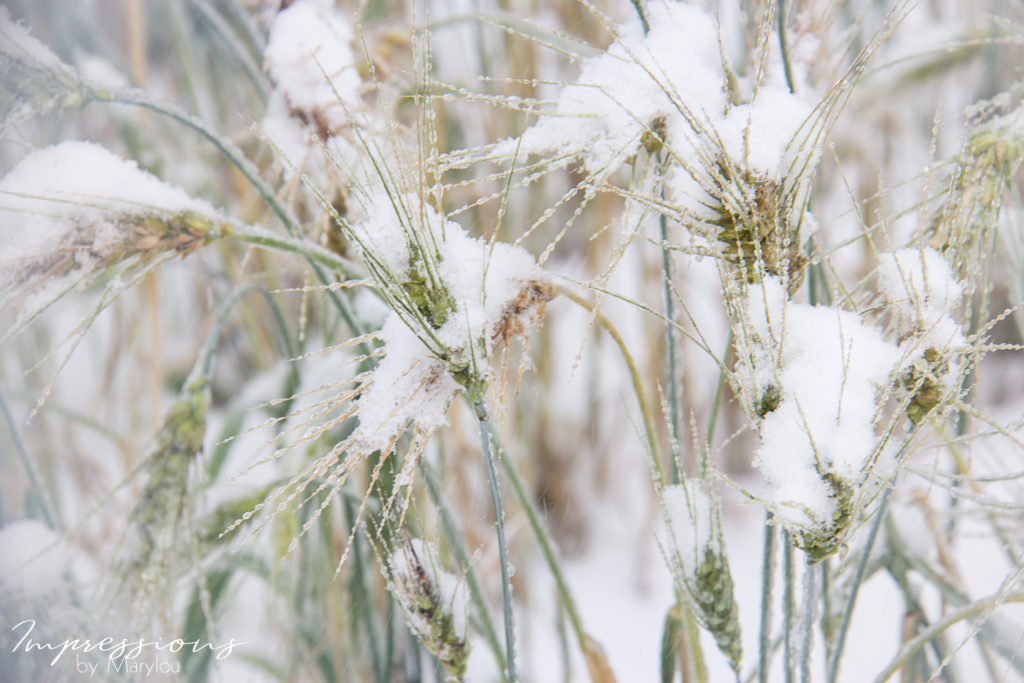 The next morning I shot a few more pictures before work because I knew it would pretty much be gone by evening when I came home. It was crystal clear and sunny.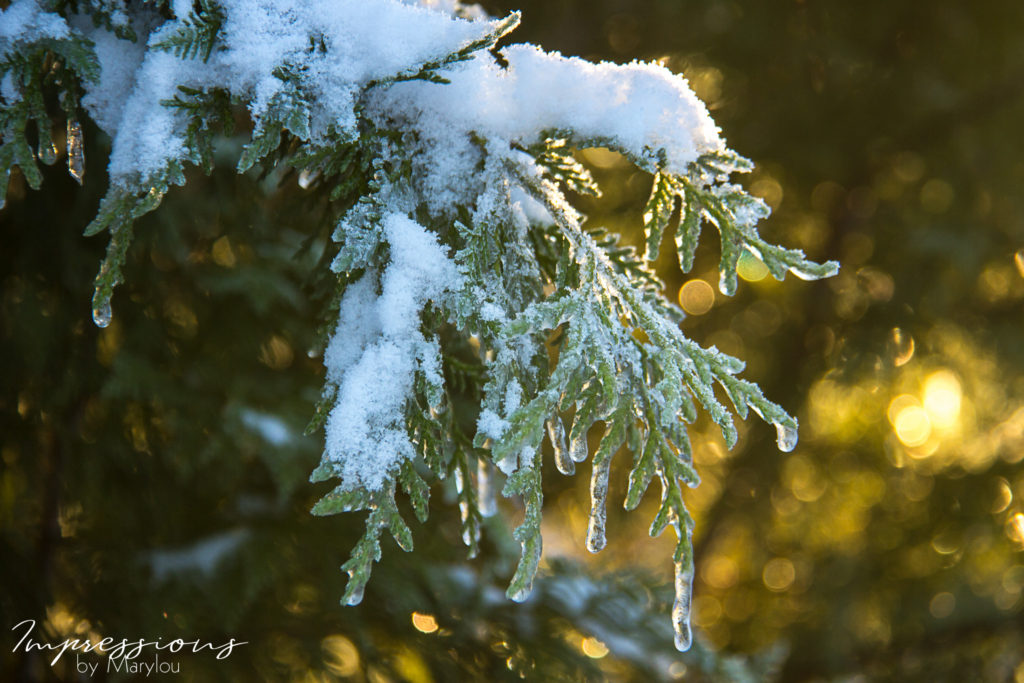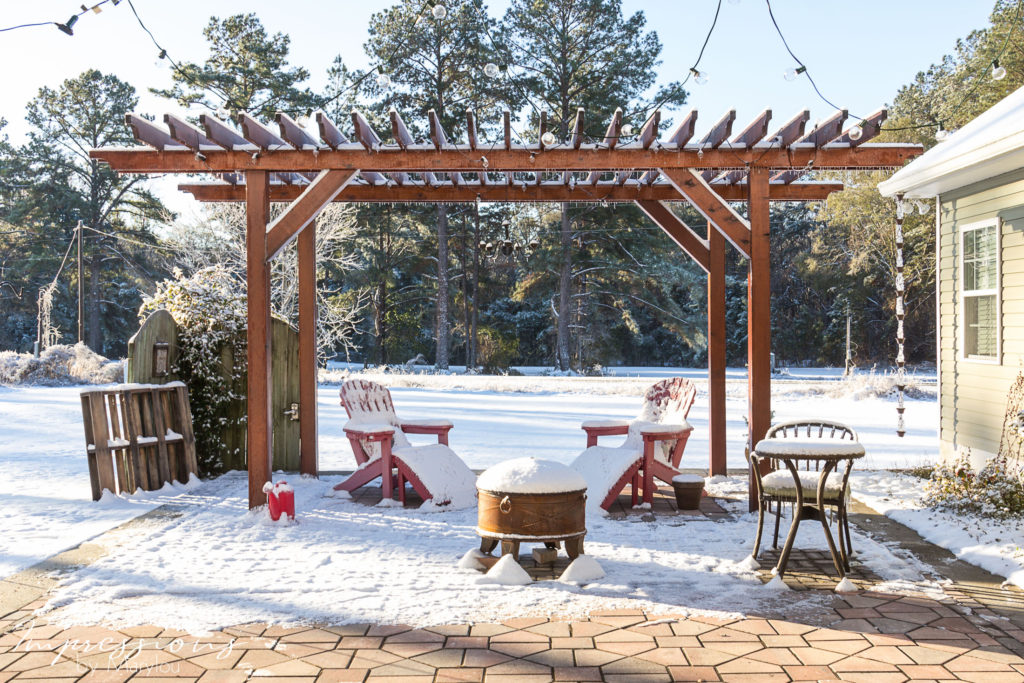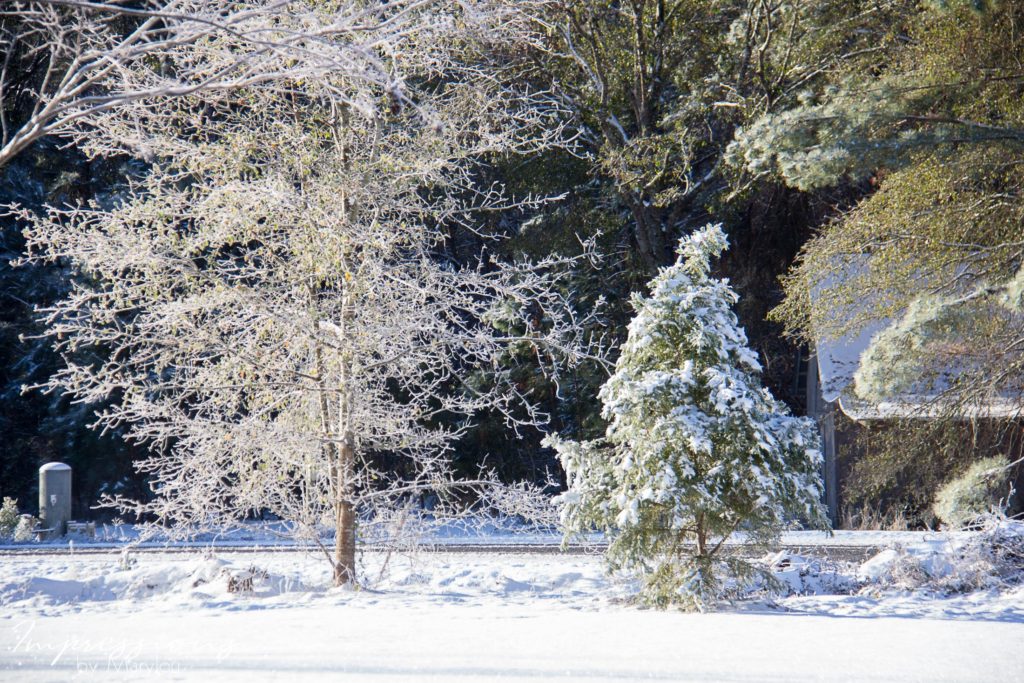 For those of you who live in snow areas and think we have lost our marbles to enjoy the snow like this, thank you for bearing with us in our excitement. I felt like a kid with a new toy!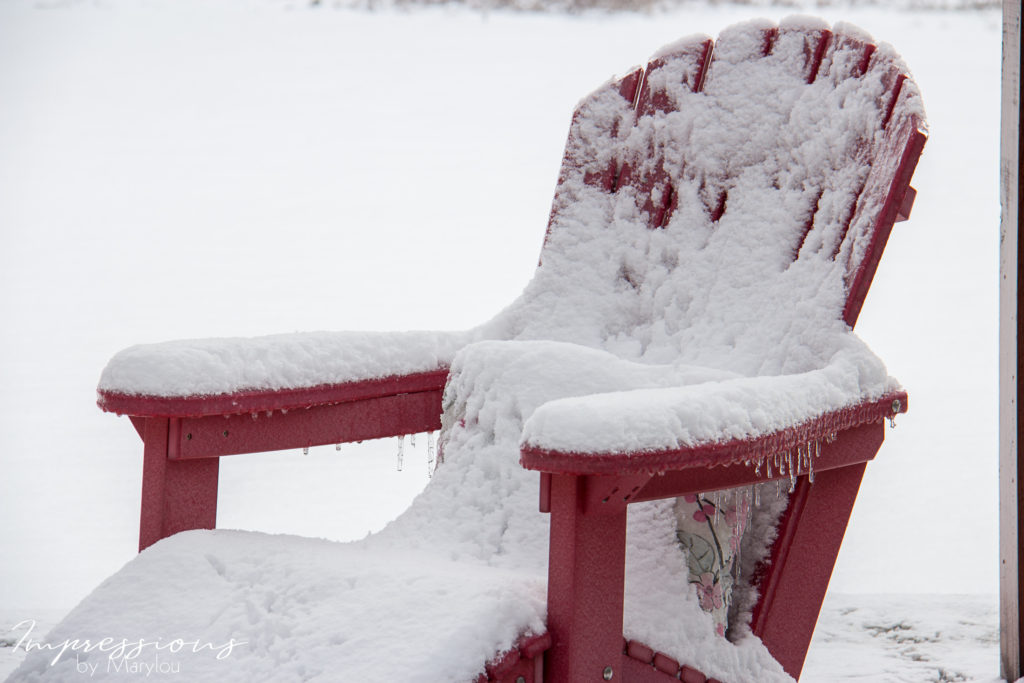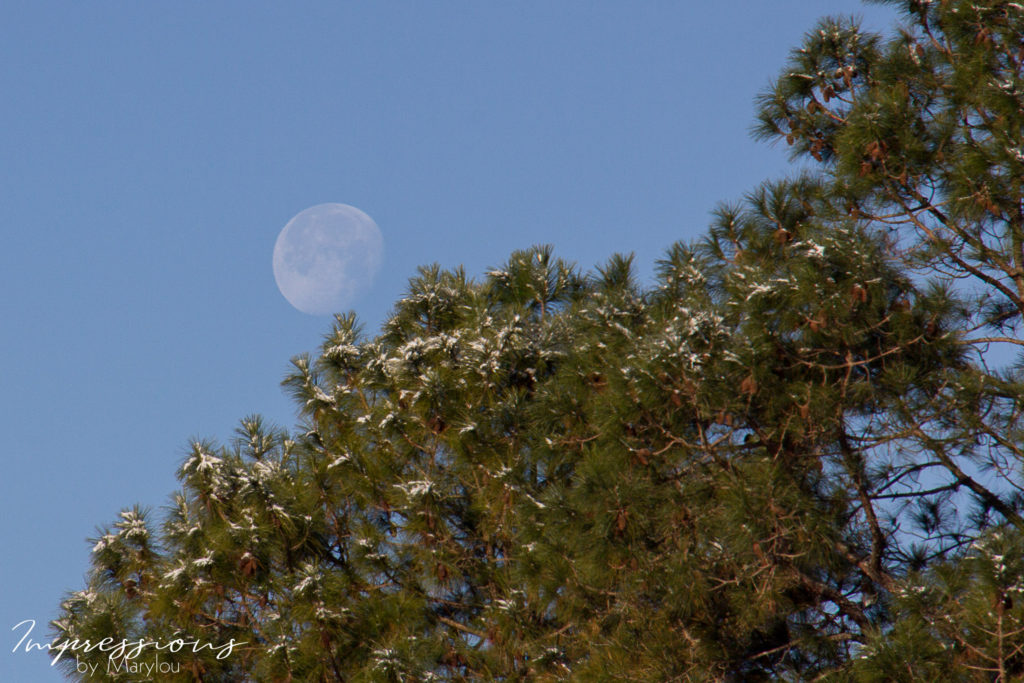 From the looks of the weather further north, we got the best end of the deal… 1 day of beautiful snow and no other treacherous weather. We did still have ice to contend with today at work, in the areas where the sun doesn't reach it. There was still a decent amount of snow in the shaded areas on peoples roofs and in the shade areas.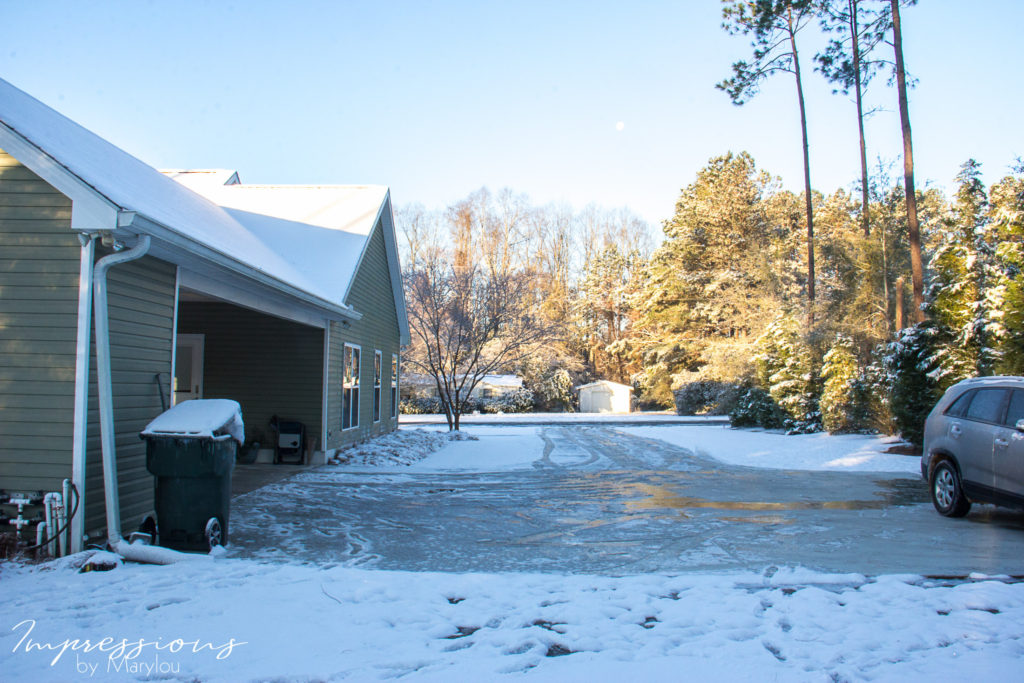 This was a special day and one that will not be forgotten in this county I call home. I'm hoping it won't be another 28 years before we experience this here again. Such a GIFT!