One of the things I learned to make last summer when I was eating a greatly reduced/restricted fat diet, was turkey burgers. I'm still enjoying them a year later! I keep some in the freezer both at home and a work. Paired with a sourdough bun that I make and freeze, it's a meal better than restaurant food at my fingertips.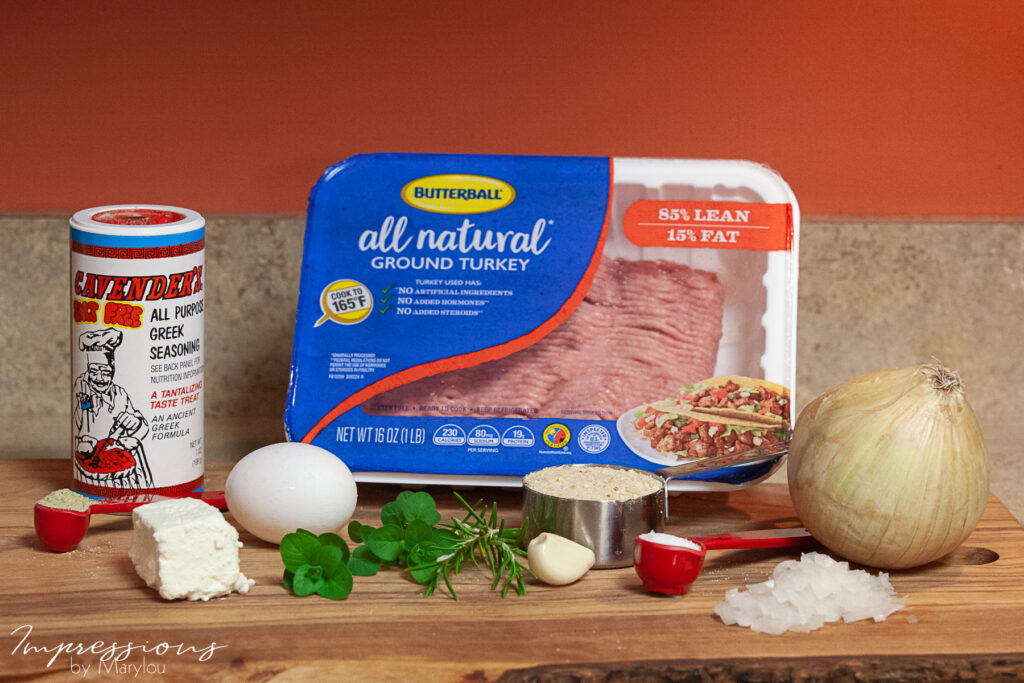 There may be more than one brand of Greek seasoning out there. I used Cavender's. They have a salt-free version and one with salt. Make sure to take note of that when you make this recipe, so that you don't have a too salty burgers.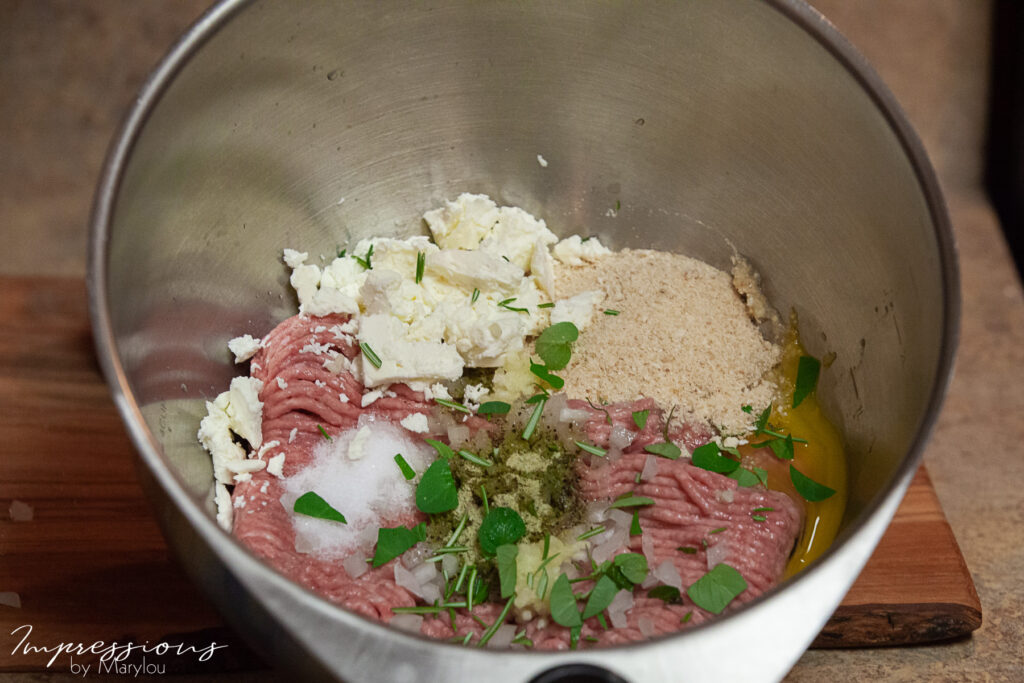 There's nothing complicated about this recipe. You can even replace the cheese and herbs but something more of your liking if you don't want a Greek version. Sometimes I eliminate them and go down a different direction with the burger toppings.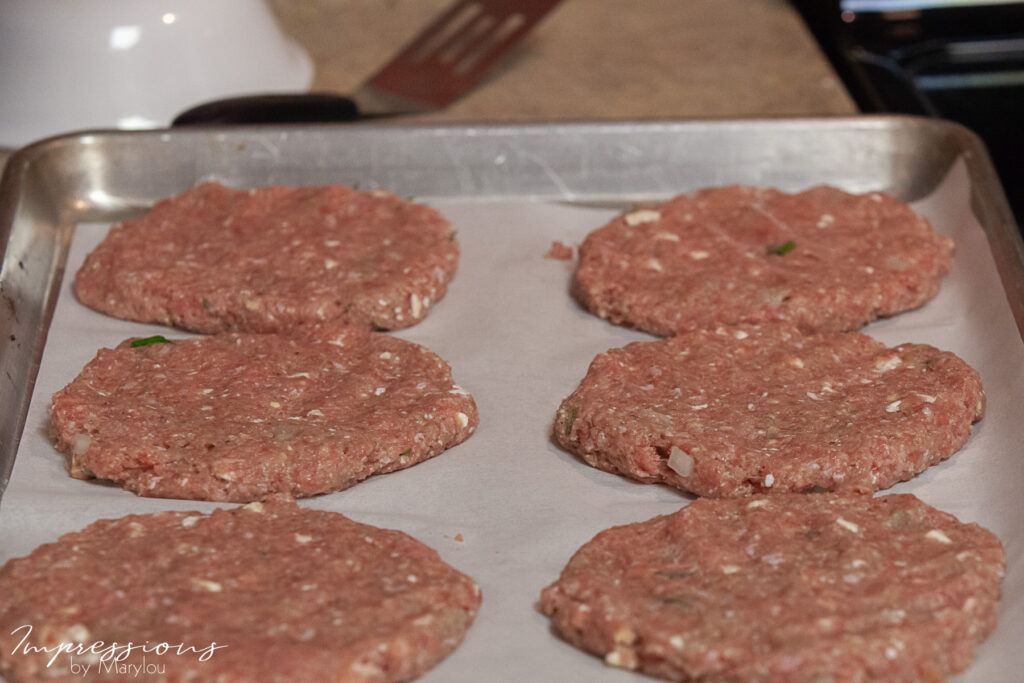 I usually make 9 burgers out of 2 pounds. Freeze on parchment paper for easy freezing/handling.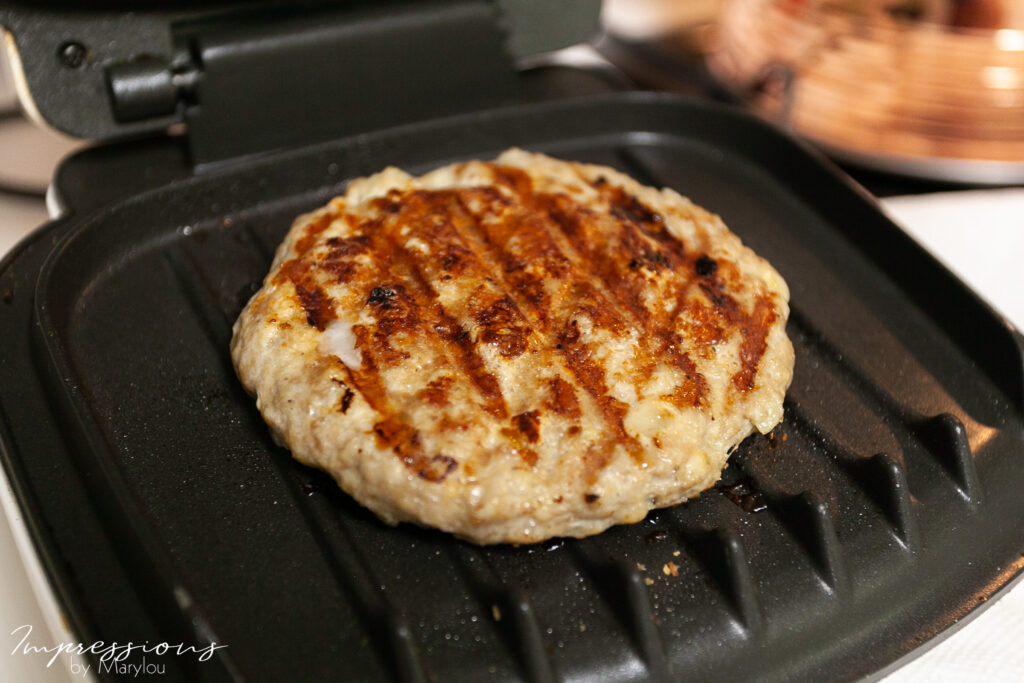 I like to use my baby George Foreman grill to cook mine.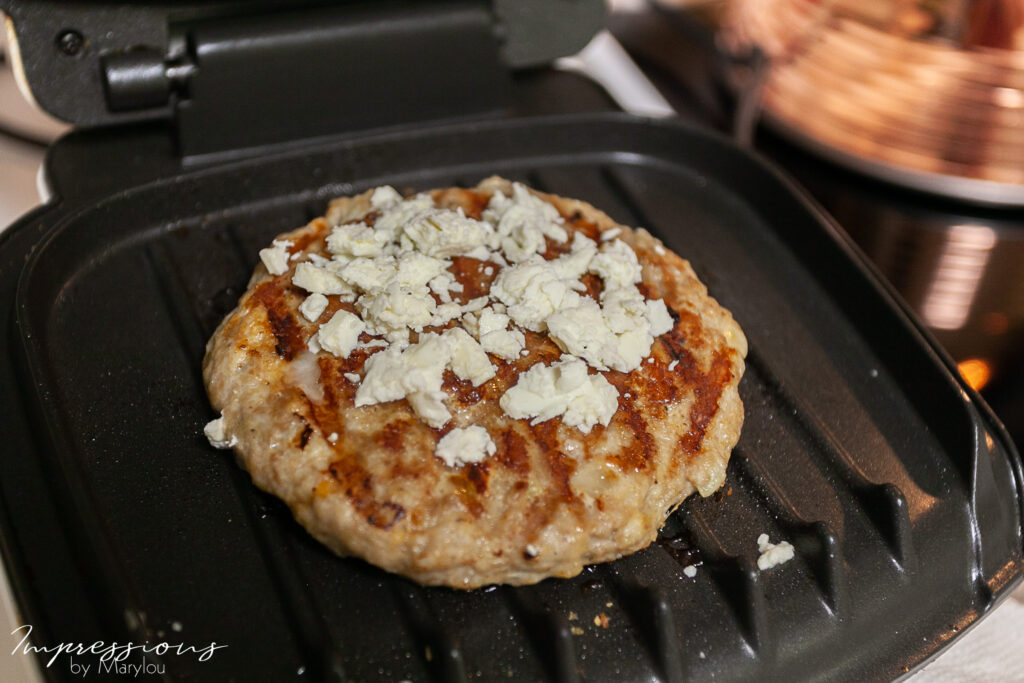 Throw a little extra feta on it while it's hot so that the cheese will start to melt.
I like to toast the bun 1st so that all the juice doesn't make the bun soggy. I like to add tzatziki sauce, tomato & onion slices. Fresh spinach or lettuce would be good as well.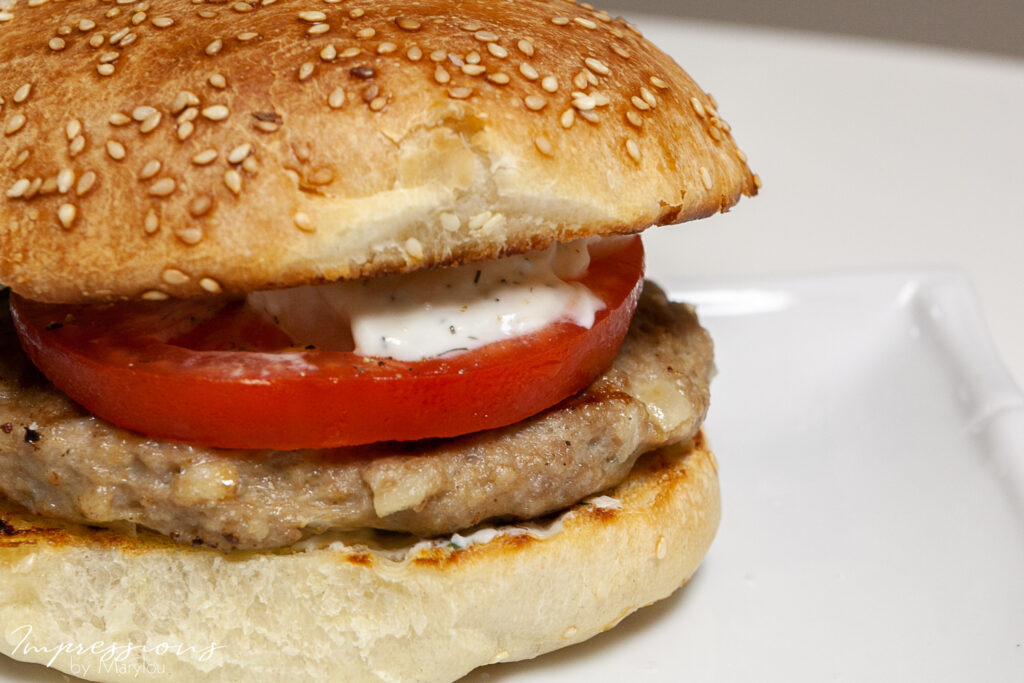 Click HERE for a printable recipe.