My mom has the best oatmeal muffin recipe. It is in our church cookbook (which is still available for sale (hint!). In this day and age of Pinterest, do people still buy cookbooks? I was looking through a new one today with a friend, and the cookbook she was given has a photo on every page. I confess I am a visual junkie because to me that is more appealing!
I am thinking about feature more recipes from our cookbook. It is not a typical Mennonite-cooking cookbook. Some of it is but it is a compilation from anyone who lived here and was a part of our church family. It was compiled in 2004 so there are people who live here now who haven't contributed because it was compiled before they moved into our area. Wow. This is getting too wordy. Blogging late at night is not the best idea, apparently.
So, back to this recipe … it is actually not listed in the cookbook as a Blueberry Oatmeal Muffins, only as Oatmeal Muffins. I have developed a delicious banana version but I'll save that for another time.
The first thing you should do is soak the quick oats in buttermilk for an hour. However, if you didn't plan ahead that far, like I usually don't, than the next best thing is to put the oatmeal/buttermilk mixture into the microwave [oven] for a minute. Not just put it in, but actually heat it for a minute. Imagine!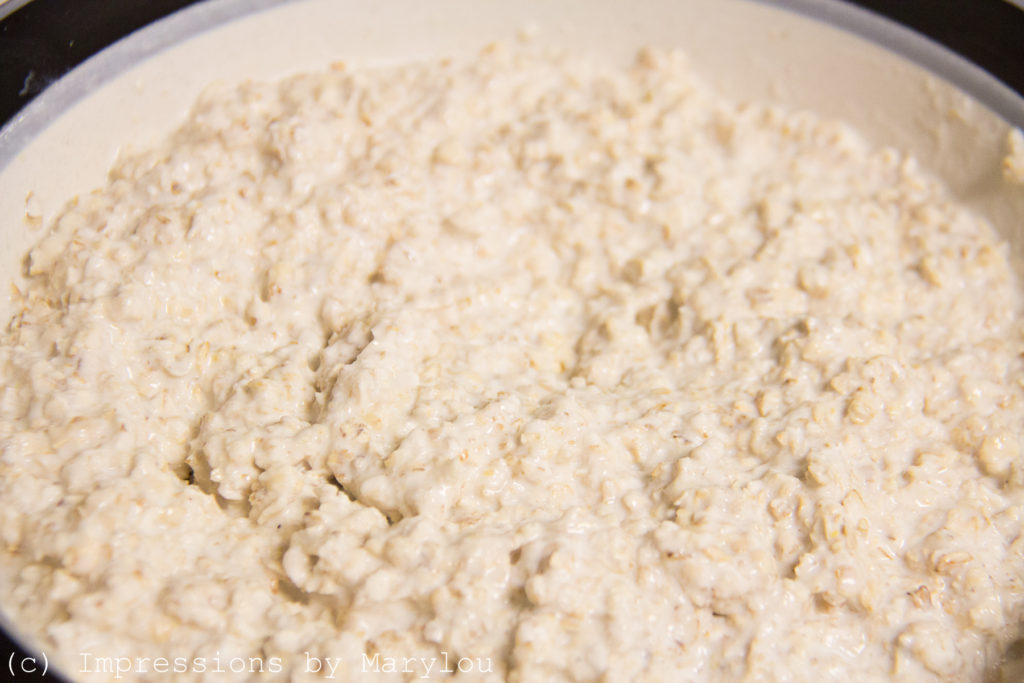 In a medium mixing bowl, whisk the egg and oil together. Add the soaked oats and mix well.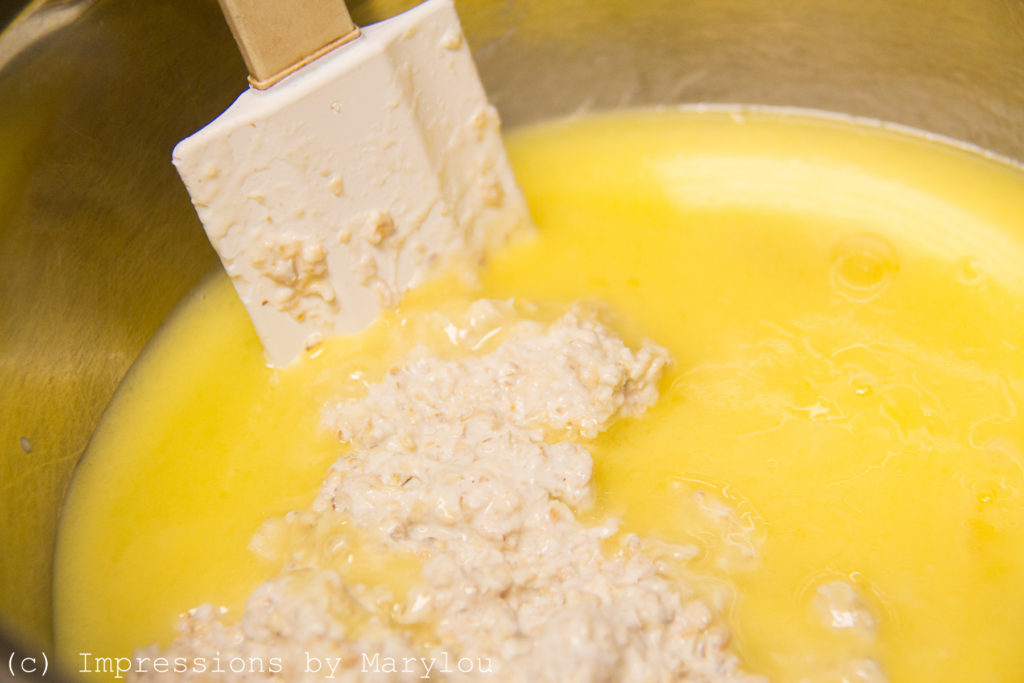 Add the (previously whisked together) dry ingredients and gently fold just until moist.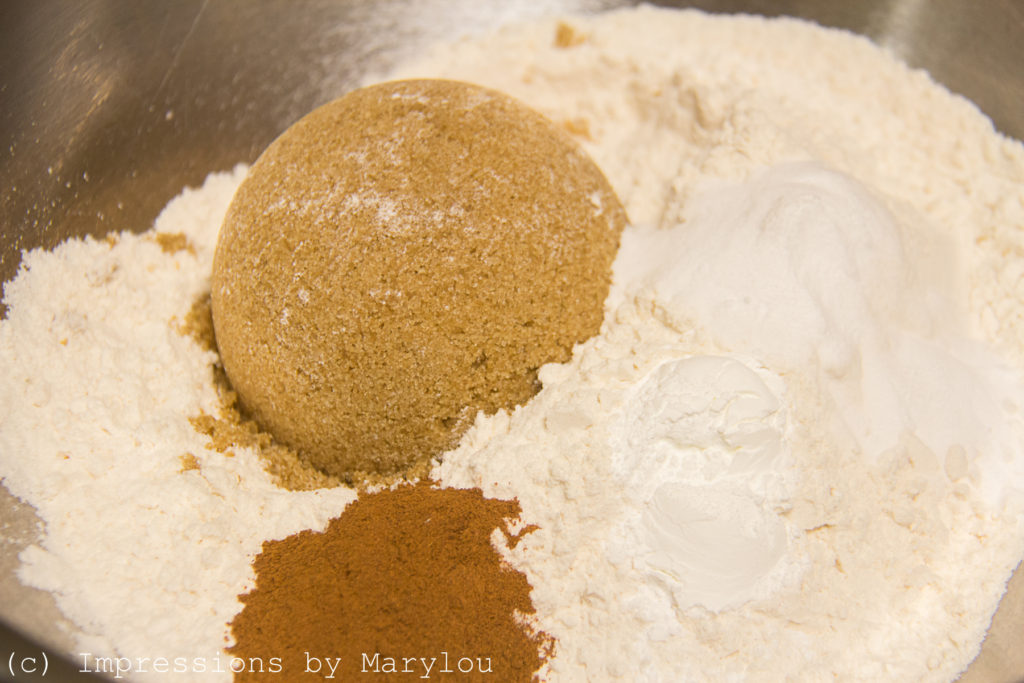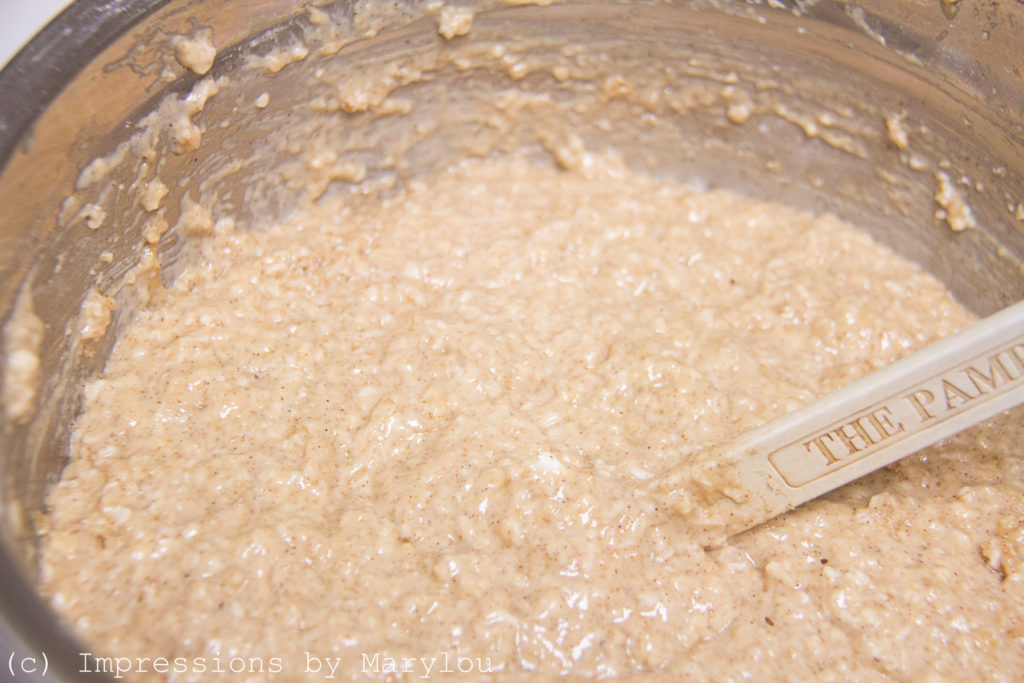 If you are using fresh blueberries, fold them in at the same time. If you are using frozen blueberries, please do not do this as you will end up with purple muffins, or at least stripes of purple in your muffins.
Spray your muffin tins with a baking spray or add muffin liners. Divide the batter into 12 muffin cups. If you are using frozen blueberries, fill the bottom of each muffin cup with batter. I like to use a large cookie scoop for muffin batter. It seems to be the best way to divide it out.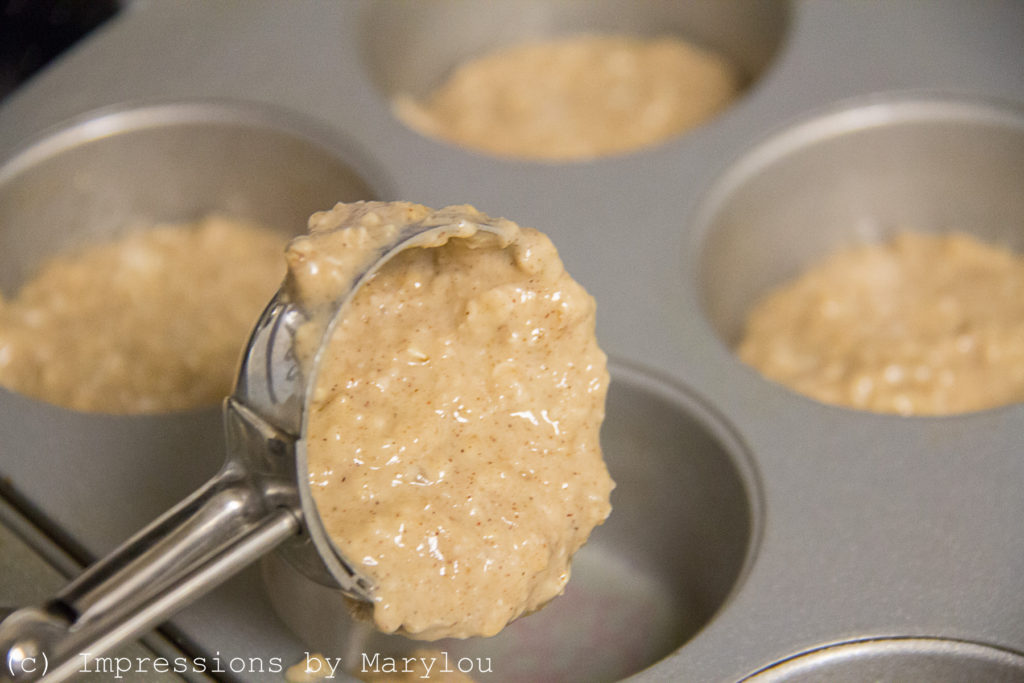 Place 5-6 blueberries on the batter, then cover with remaining batter.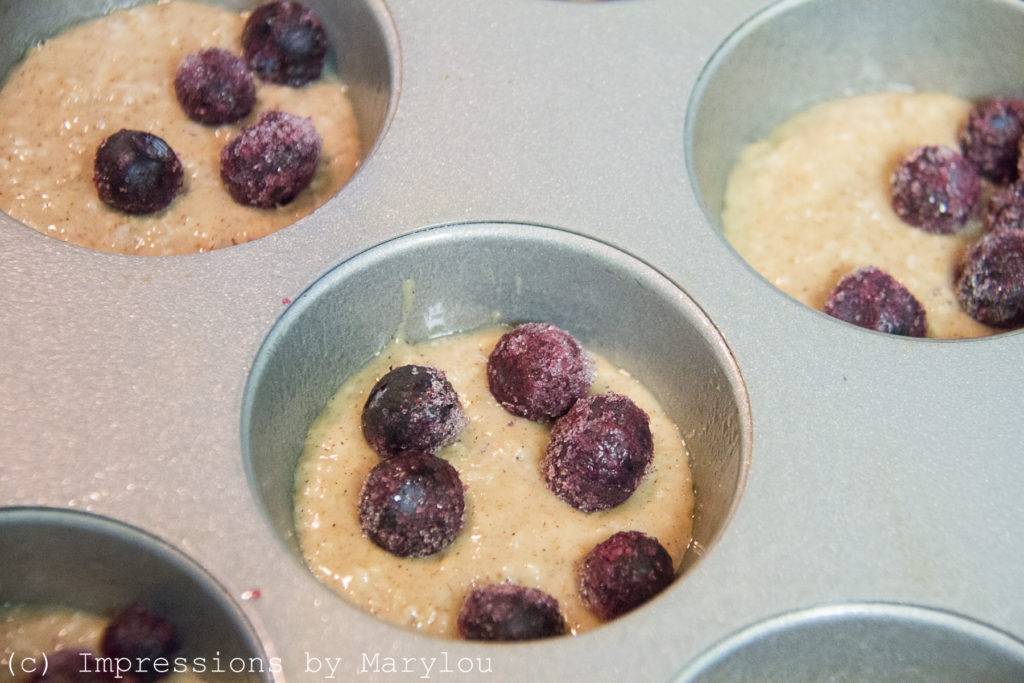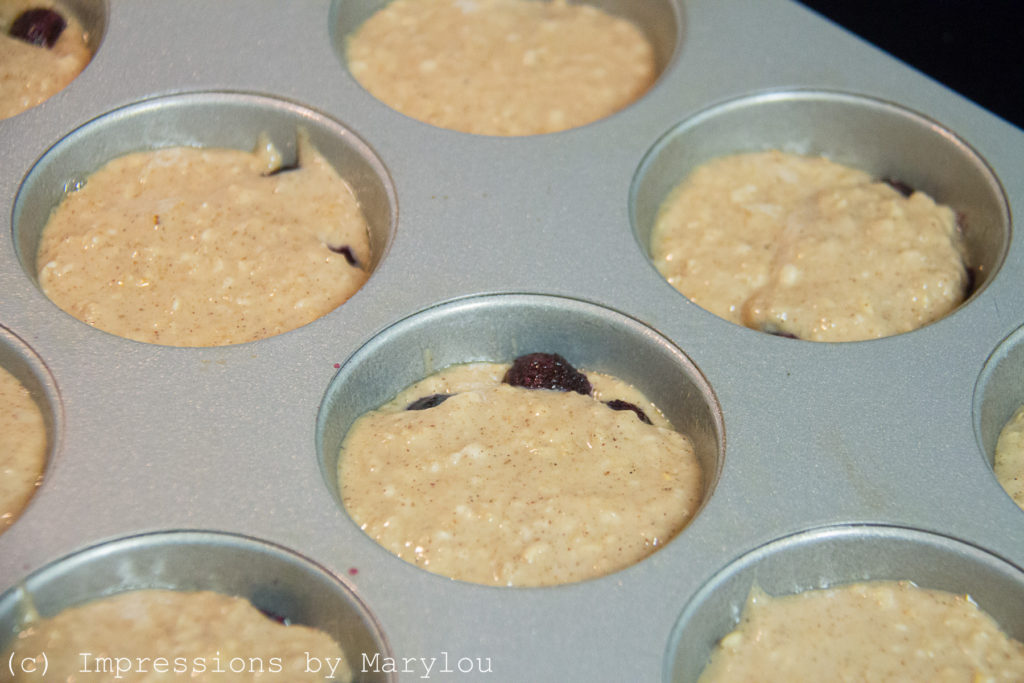 If you are using frozen wild Canadian blueberries, place 50-60 blueberries on the batter. Just kidding. Although I'm not kidding that you will want more than 5 or 6 if they're wild Canadian blueberries.
Bake at 425° for 12-15 minutes. If I use a dark muffin pan, it bakes a little quicker and 12 minutes is enough.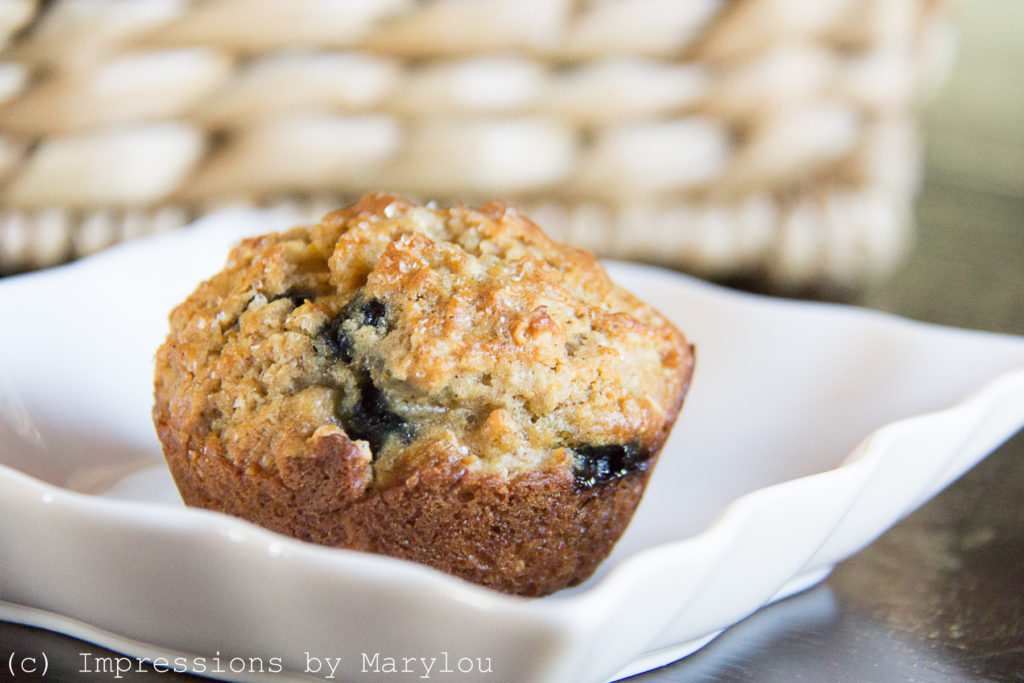 Add a little butter.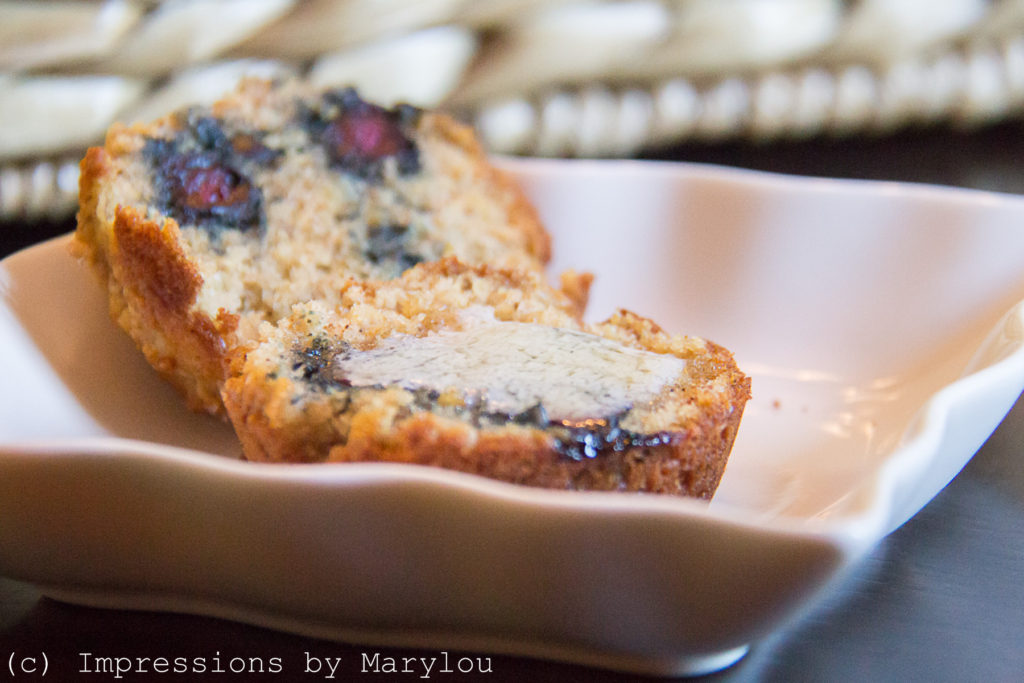 Serve with honey or jam.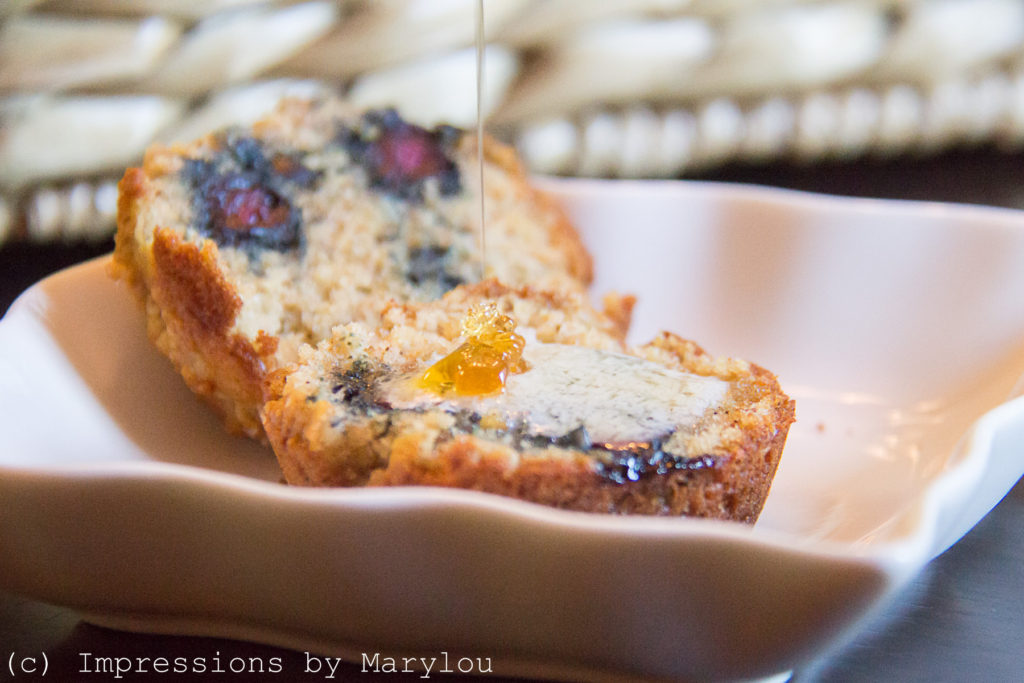 Blueberry Oatmeal Muffins
1 c. quick oats
1 c. buttermilk
1 c. whole-wheat (or white) flour*
1 tsp. cinnamon
1 tsp. soda
1/2 tsp. salt
3/4 tsp. baking powder
1 egg, beaten
1/3 c. oil
1/2 c. brown sugar or 1/3 c. honey*
approx. 3/4 c. fresh or frozen blueberries
Optional: sprinkle with sugar sprinkles or a cinnamon/sugar mixture
Mix buttermilk and quick oats in a microwavable dish. Microwave 1 minute (or let set for 1 hour). Whisk dry ingredients together; then fold all ingredients by hand. Fold in fresh berries or put half of batter in tins, add frozen blueberries, then top with remaining batter. Bake at 425° for 12-15 minutes. Yield: 12 muffins
*I used white flour and brown sugar in these. Using wheat flour and/or honey will result in a darker muffin.