I have been a bit surprised that people don't know about baked oatmeal. On Pinterest, there are a number of baked oatmeal recipes with "Amish" in the title.
Maybe it's primarily known by the Amish and the greater conservative Mennonite world.
It's no secret that I am not a fan of cooked oatmeal. I grew up eating it and I can gratefully eat it if it is set before me but the slippery texture is not my favorite. Enter Baked Oatmeal and you have a different story.
I've made a peach blueberry version which is basically the same as this one but with fresh, chopped peaches instead of bananas. Peach season is pretty much upon us so that will have to be my next batch!
This could easily handle another banana. In fact, the flavor is so subtle with 1 that most people may not realize it has banana in it. You can also omit the white chocolate chips if you want it a little healthier but I like the little pop of sweet flavor.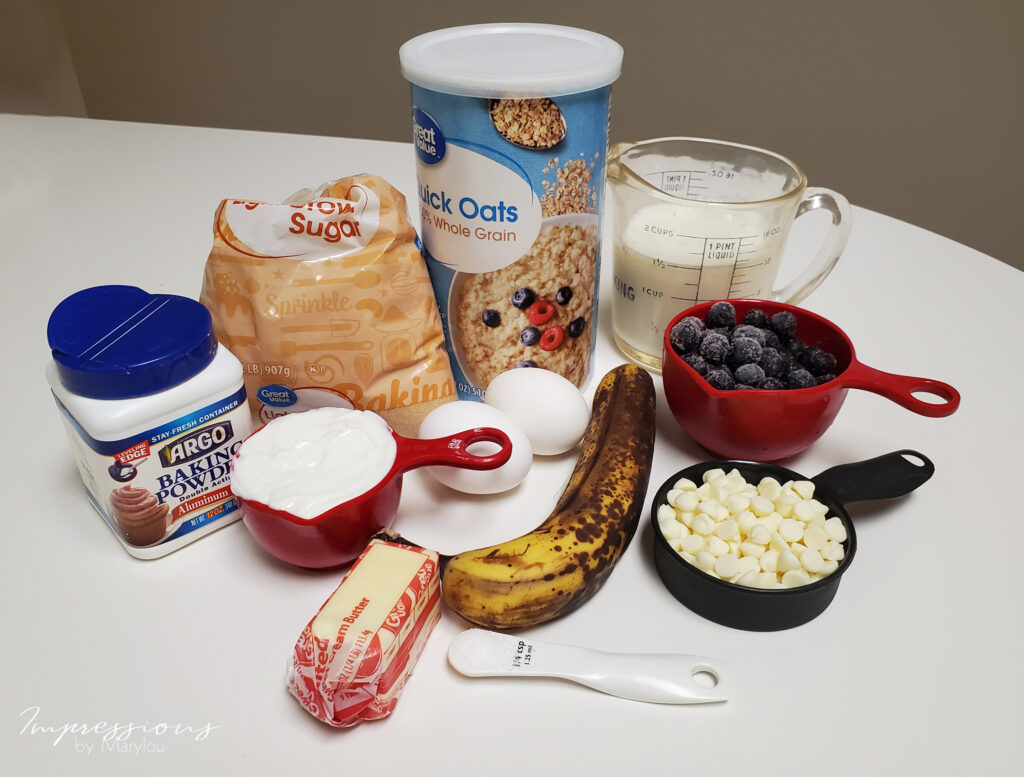 Blueberry Banana Baked Oatmeal     Printable Version
3/4 c. brown sugar or maple syrup
1/4 c. softened butter
1/2 c. fat free Greek yogurt
1 large (very ripe) banana
2 large eggs
4 & 1/2 c. quick oats
3 tsp. baking powder
1 & 1/2 c. milk
1/3 tsp. salt
1/2 c. white chocolate chips
1 c. blueberries (fresh or frozen)
Whisk together brown sugar (or maple syrup) and butter. Add yogurt and whisk until well blended. Mash the ripe banana and add to the mixture. Drop in the eggs and whisk all ingredients well. Add the quick oats, baking powder, milk, salt and white chocolate chips and mix together until blended. Fold in blueberries gently. Bake in a greased 9×13 baking pan for 30-35 minutes. Serve warm with milk or cream.
NOTES: If you use frozen blueberries and don't want them to "bleed" color throughout the oatmeal while you're mixing it, leave them out until you put it into the pan to bake. Spread half of the oatmeal mixture into the baking pan, put 2/3 of the frozen blueberries on top. Add the last of the oatmeal and sprinkle the remaining blueberries on top, pressing them down into the oatmeal slightly. Also, I'm sure you can use regular yogurt in lieu of Greek yogurt if you want.
The butter/sugar mixture will be fairly stiff.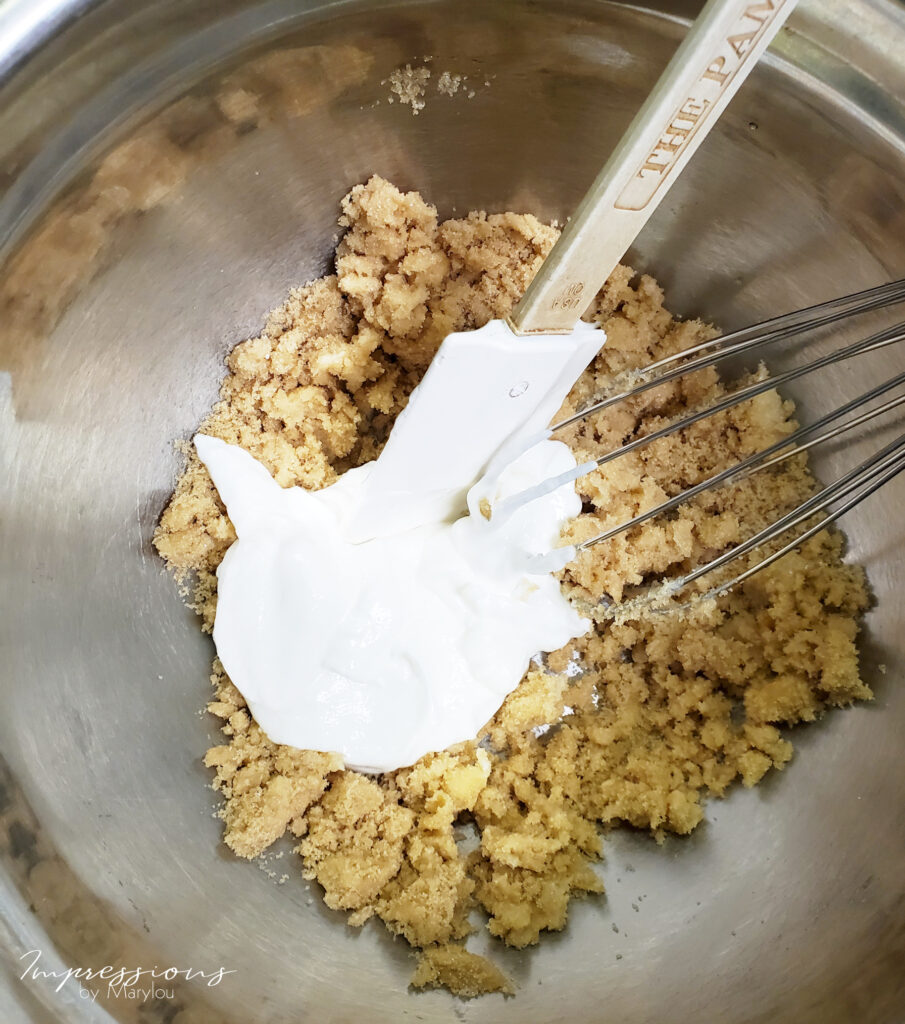 Mix in the yogurt.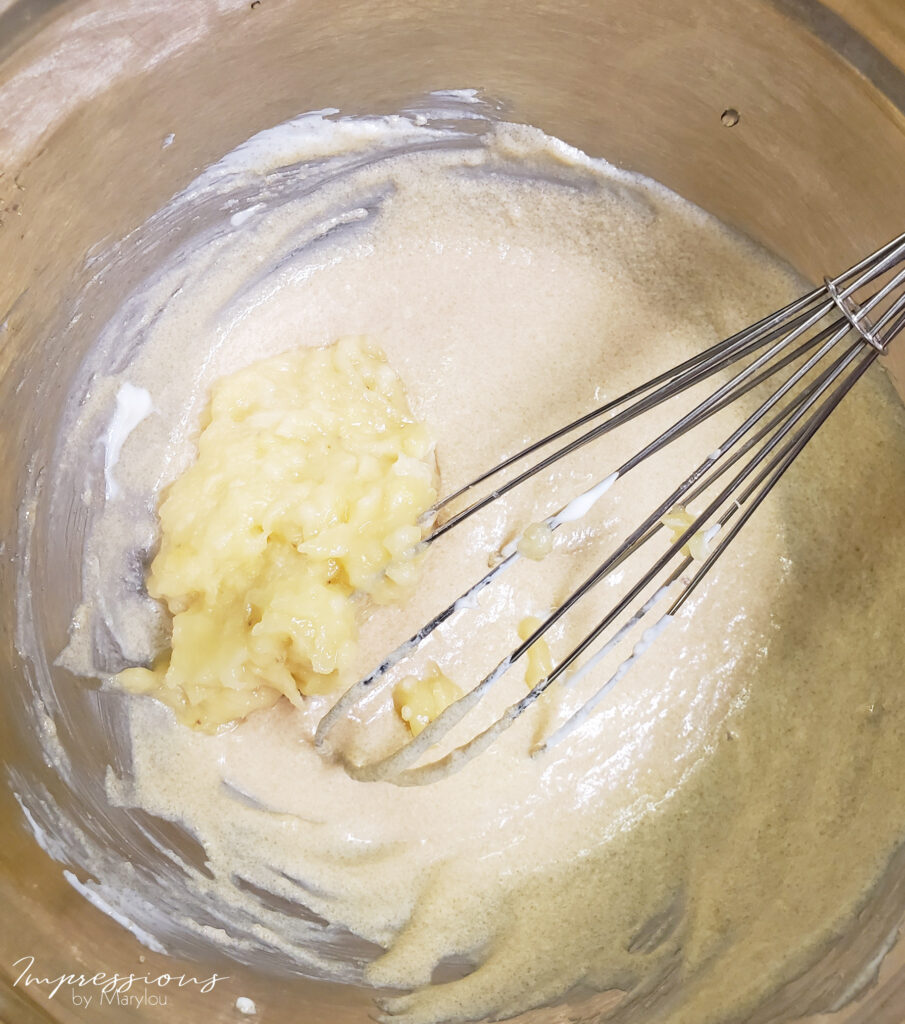 Now it's getting nice and creamy! 🙂 Whisk in the banana.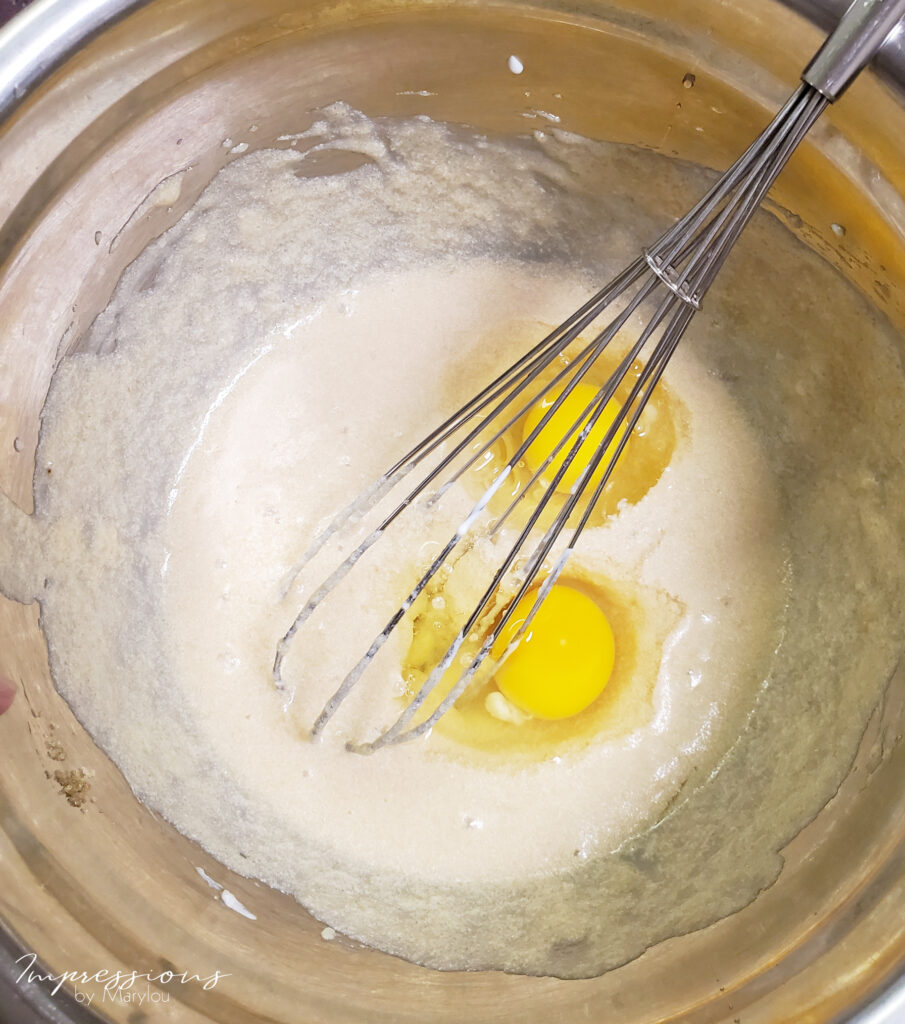 Blend in the eggs. Make sure to not drop any shell in like I did. I know. I should crack them into another bowl. Thankfully it was a big piece and I could easily fish it out.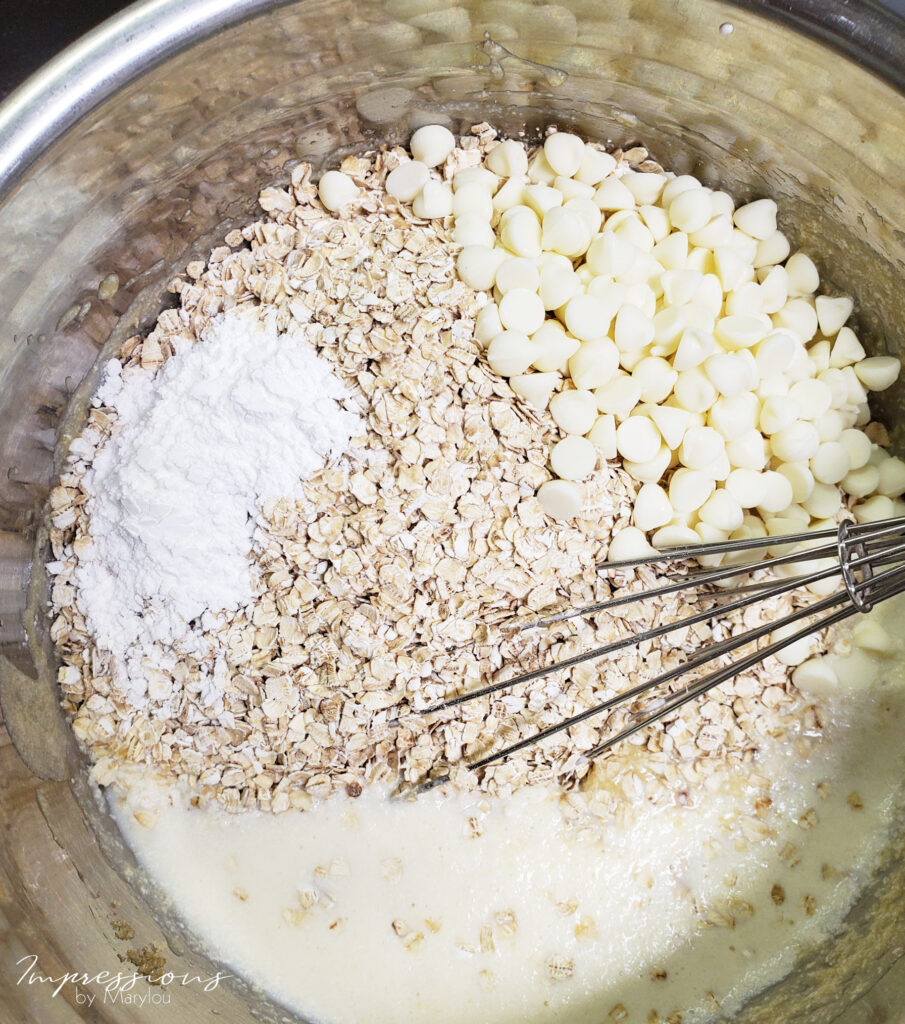 Fold in the quick oats, milk, salt, baking powder, & chocolate chips.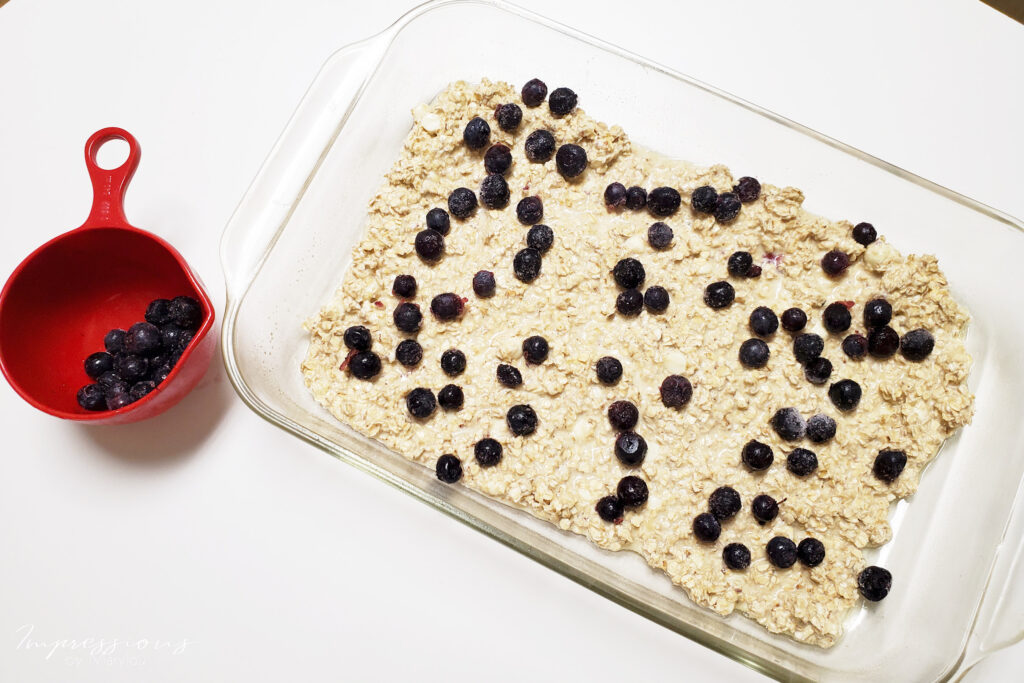 I used frozen blueberries so put have the oatmeal mixture in the pan and added 2/3 of the blueberries.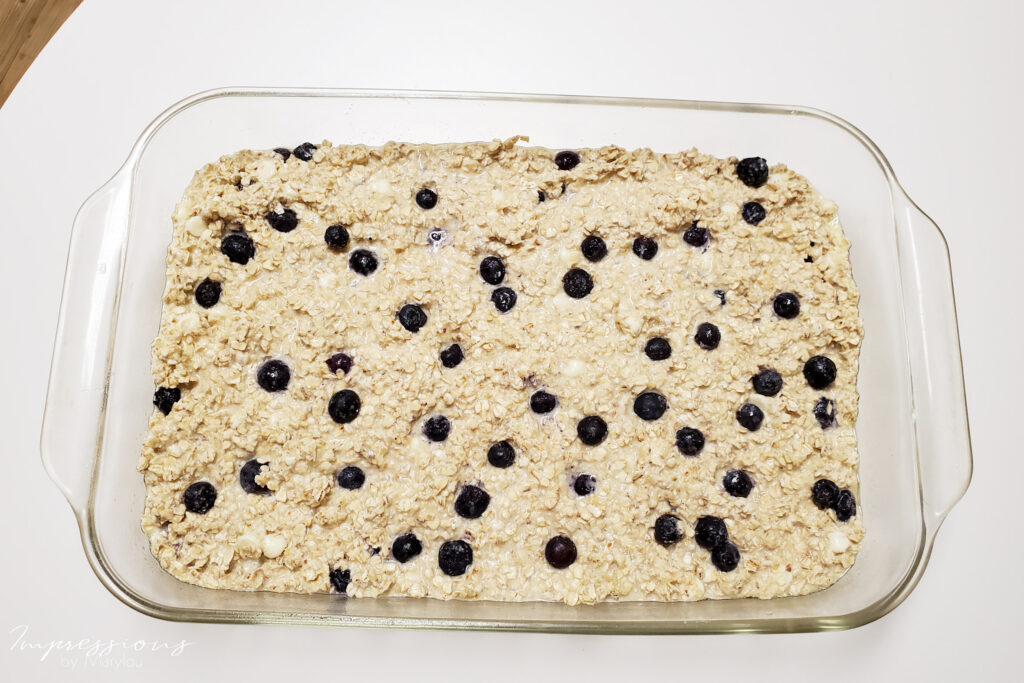 Add the rest of the oatmeal and press the remaining blueberries slightly into the top. I decided I didn't have enough blueberries left so added a few more.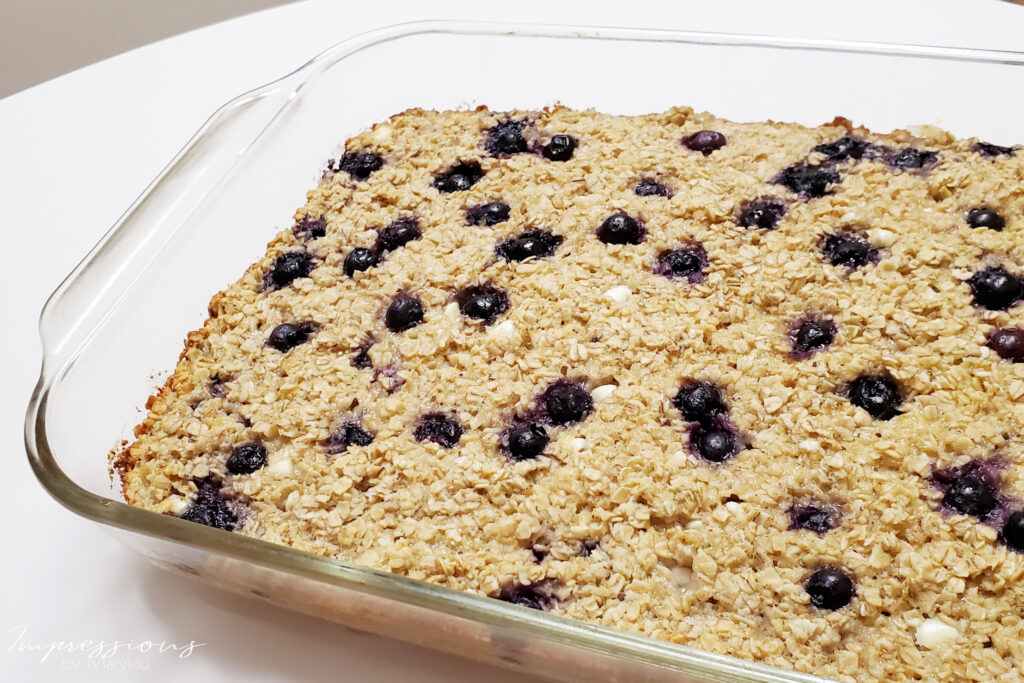 See those pretty little white chocolate chips?? 🙂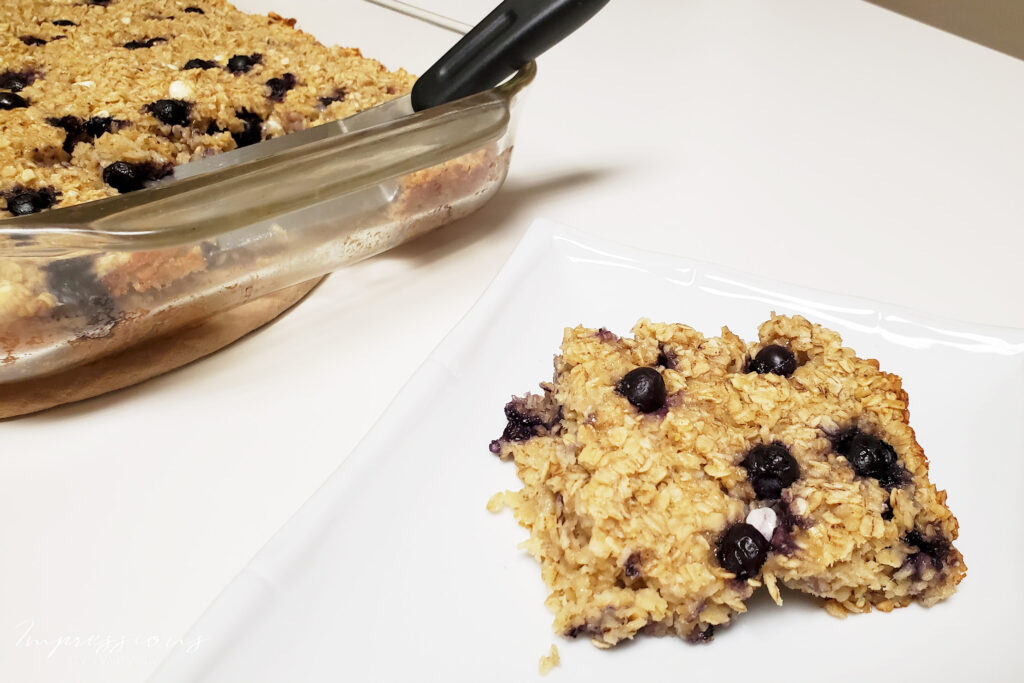 Fresh out of the oven! I like to eat with a little milk poured over the top. It's also good with a little yogurt eaten with it. If you have fresh peaches or strawberries around chop some up and add to the top as well!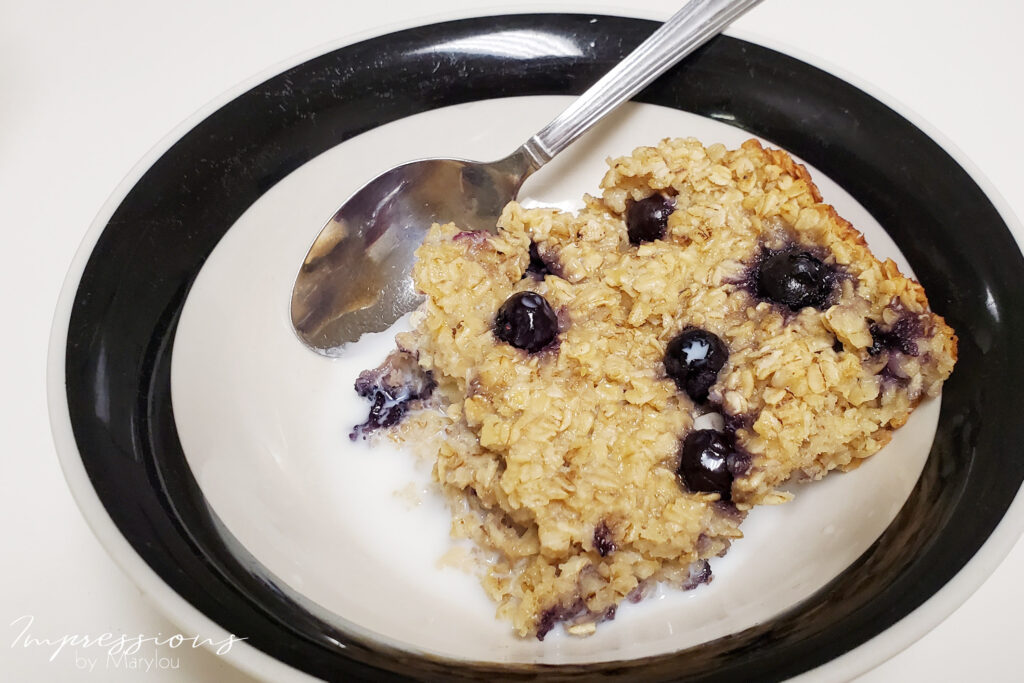 For the leftovers, I let it completely cool and it becomes more stiff. I cut it into blocks and plastic wrap it for the freezer.  This is how singles roll, or at least this one. Work smarter, not harder. Individually frozen portions of food are my favorite!
So tell me, are you a cooked oatmeal fan?