Actually, I don't know if anyone was shocked at what they saw in my backyard, or more specifically my patio, but I would have been if I had seen it on someone else's patio in January.
Mama told me last year that you can start tomatoes from slices of tomato. I wish I had photos from that process but I don't. I actually cut a 1/4″ slice into 4 pieces, and slightly covered them in potting soil. Quite a few of the seeds sprouted and I pulled all out but one in each cup.
After they were about 6-8″ tall, I transplanted them. I put several into the garden, and 1 of each kind into buckets. I had started an heirloom, a small slicing tomato, and a cherry tomato. I've been told that if the tomatoes are hybrids, they probably wouldn't yield the hybrid fruit, but the original. So far, what I'm getting is what I planted.
My mom had a voluntary plant come up beside her deck last spring. It looked like a plum/Roma tomato but was the size of a grape tomato. It yielded hundreds and hundreds of little tomatoes. Her last picking in December gave her 175!
My plants grew relatively well over the fall months but by the time it started yielding fruit, the cool weather hit. We had a cool November and December wasn't overly warm as a whole. January has been quite warm and I'm finally getting ripe tomatoes!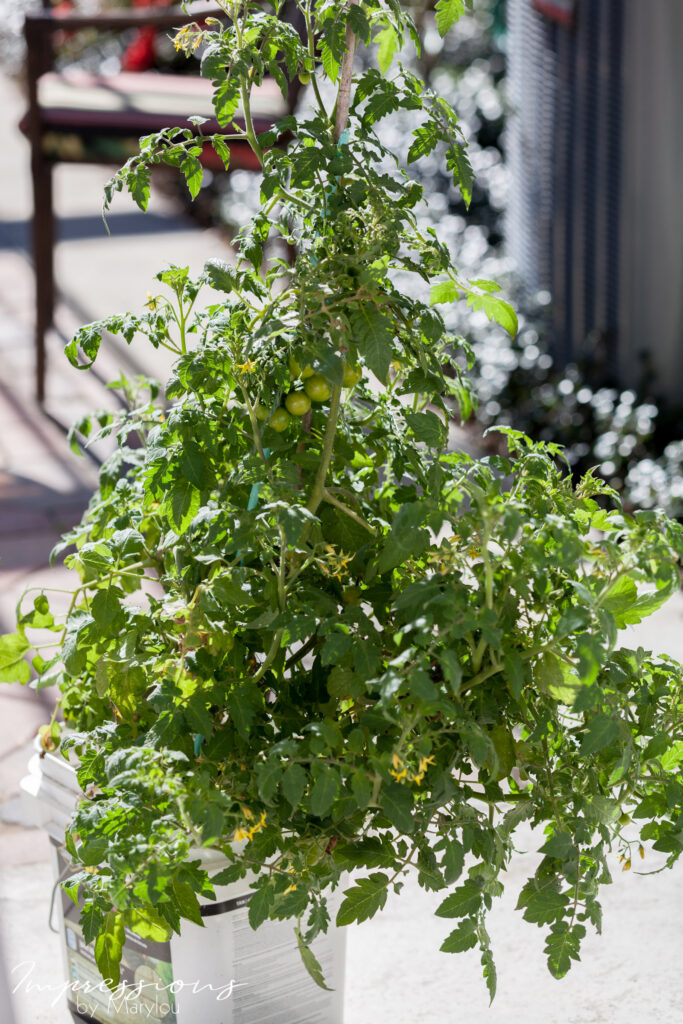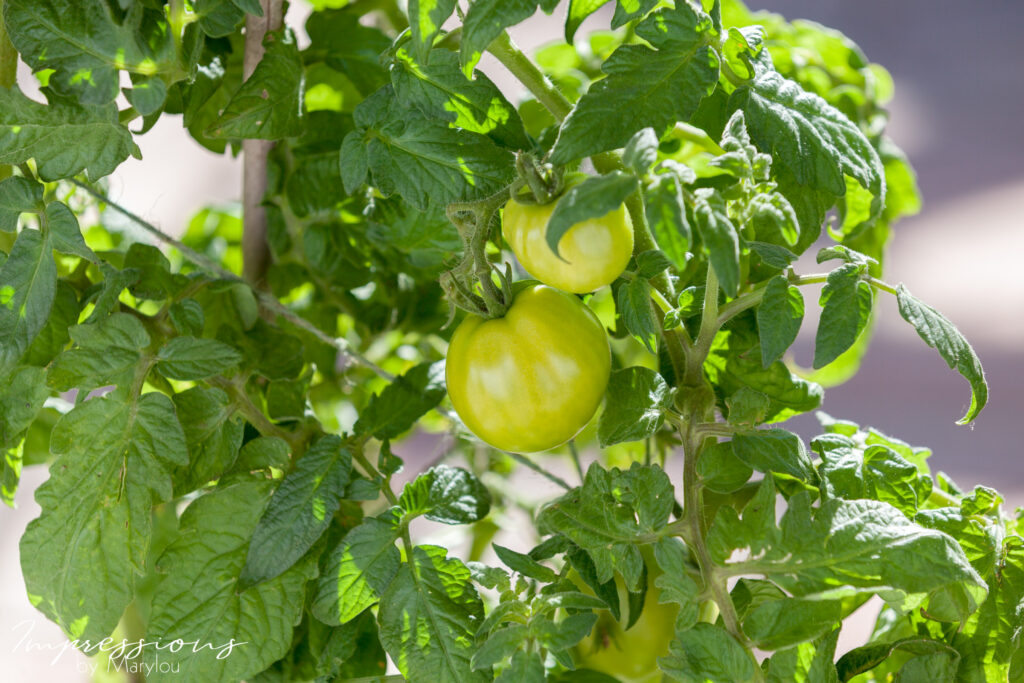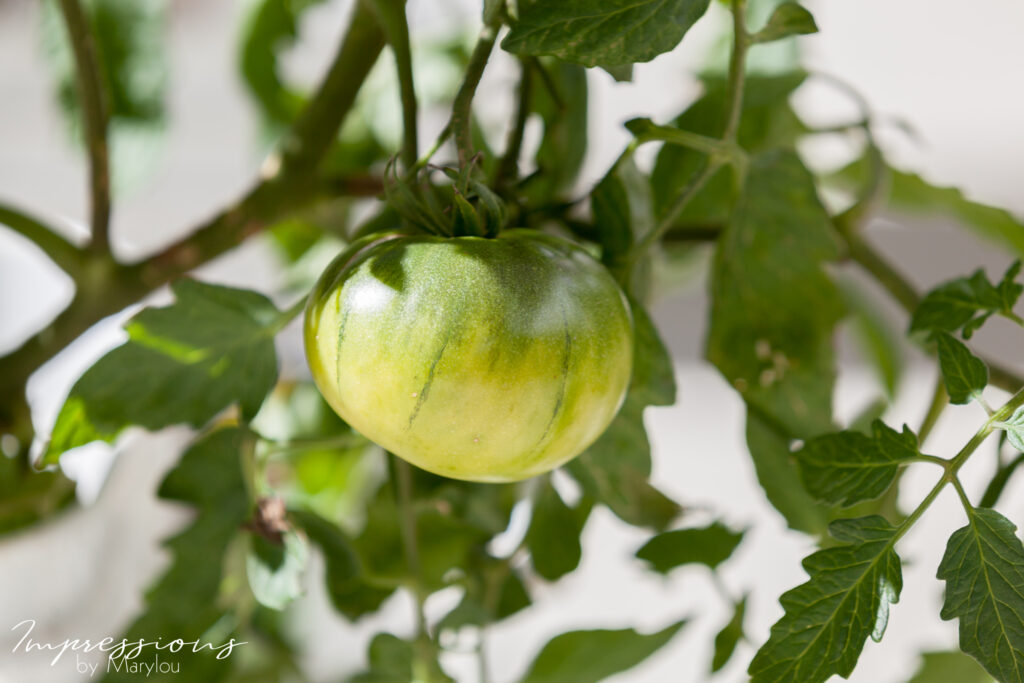 And, finally, ripe fruit. Picked on January 17.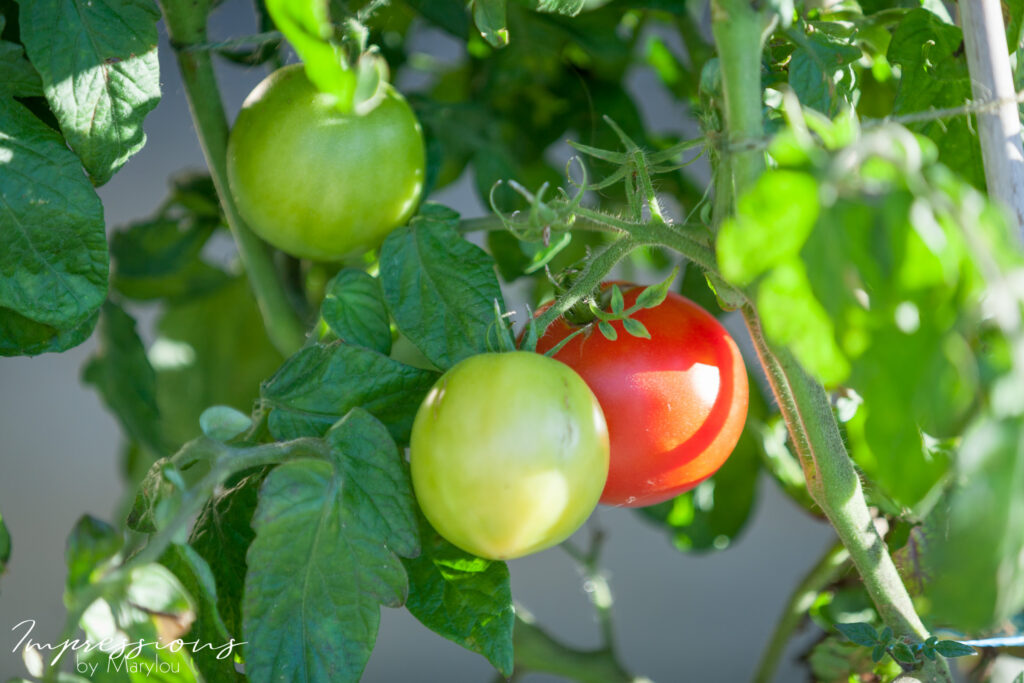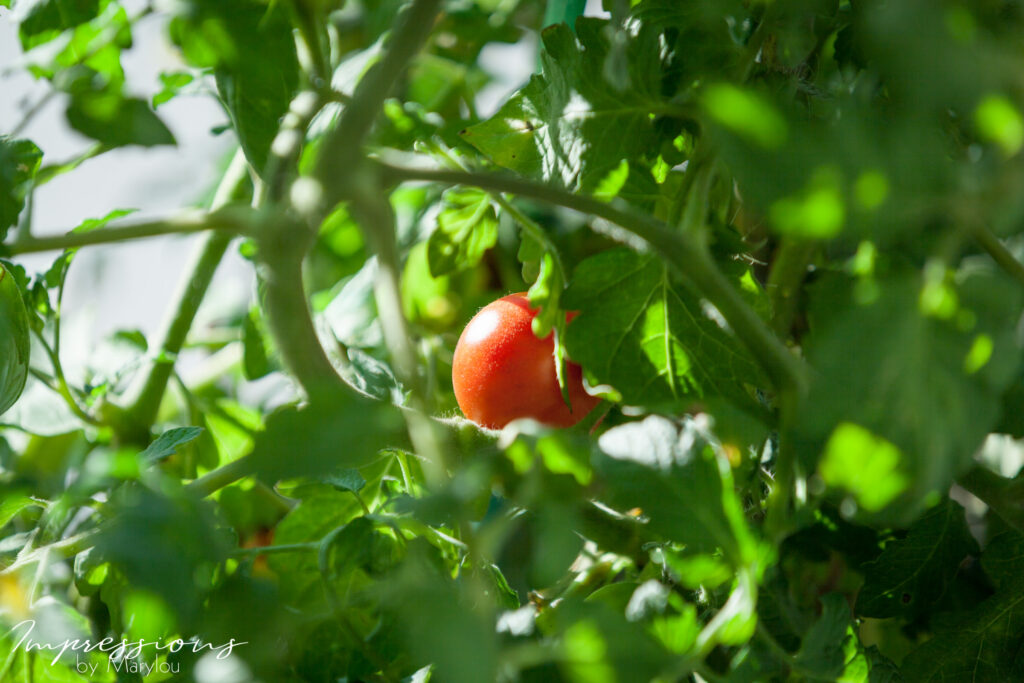 When it gets down to the mid to upper 30s, I move them into the freezer room at night and back out the next day. So far I've only needed to leave them in the freezer room 1 day during daylight hours.
The plants I put in the garden got frozen out.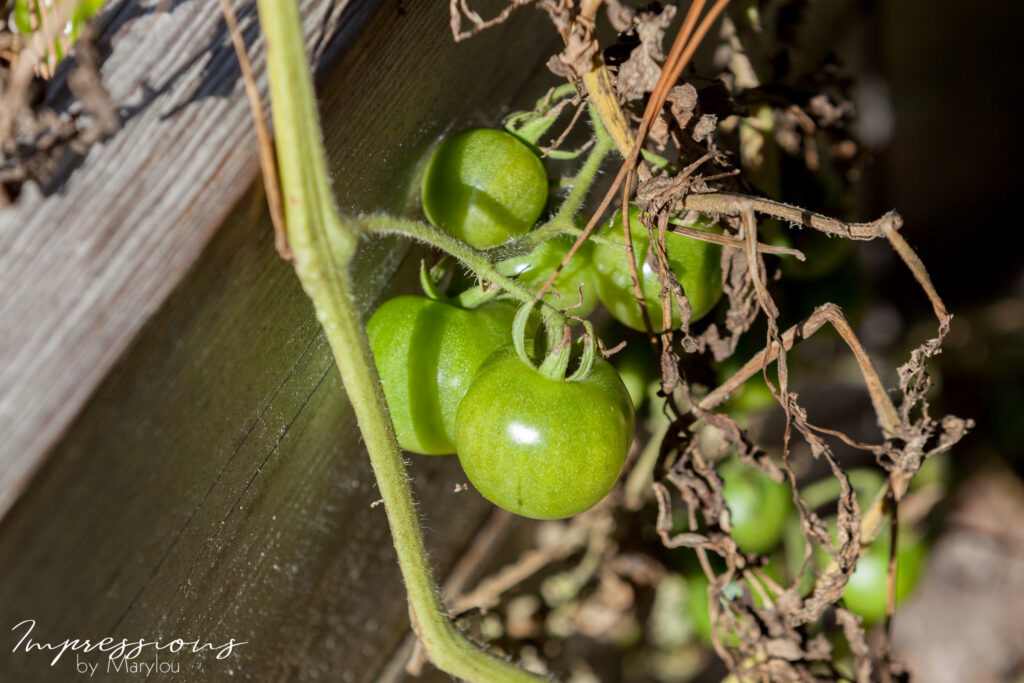 The stems were pretty much dead but the little tomatoes hung in there until they couldn't. 🙂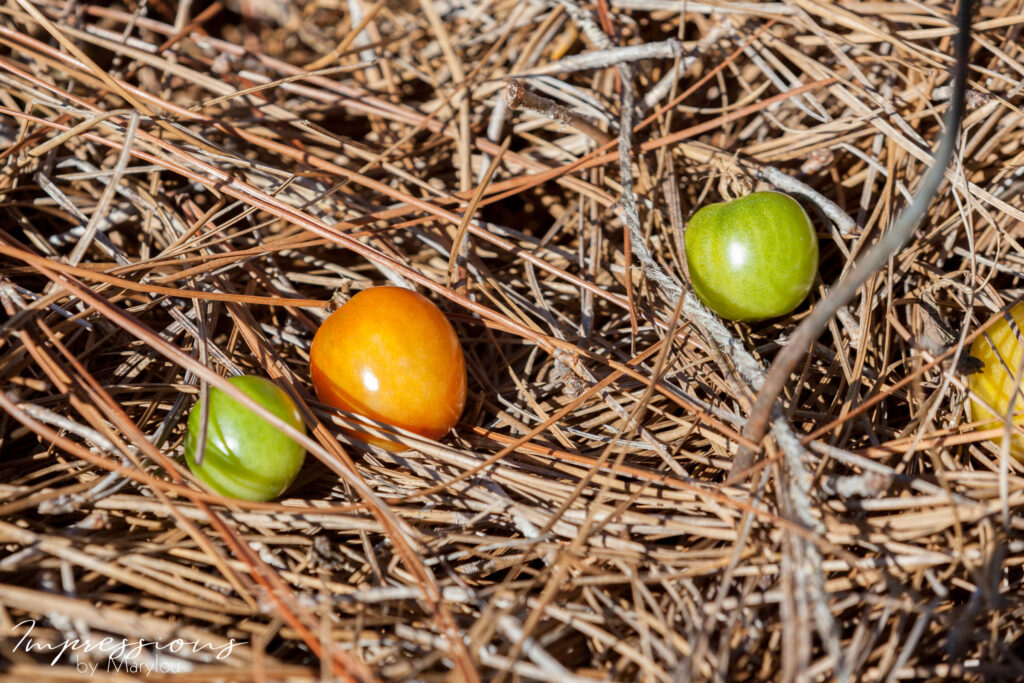 I also had dropped some onions in the ground, that had started "sprouting" in my kitchen.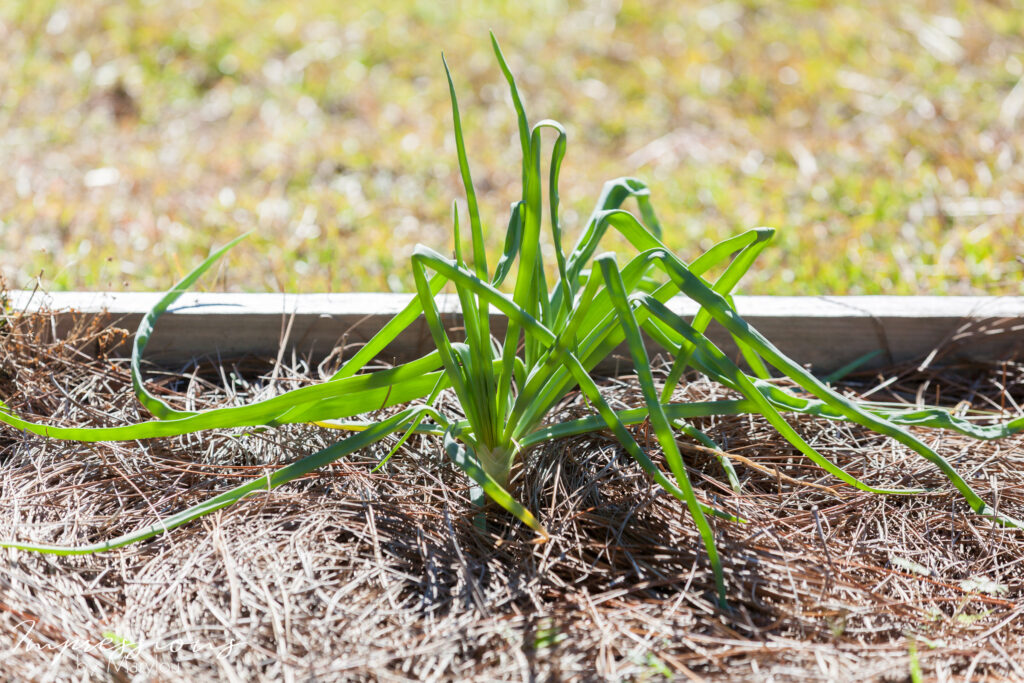 I'm guessing I should pull them one of these days and see what they did.
Meanwhile, in keeping with the appropriate growing season, the kumquats are hanging ripe on the tree.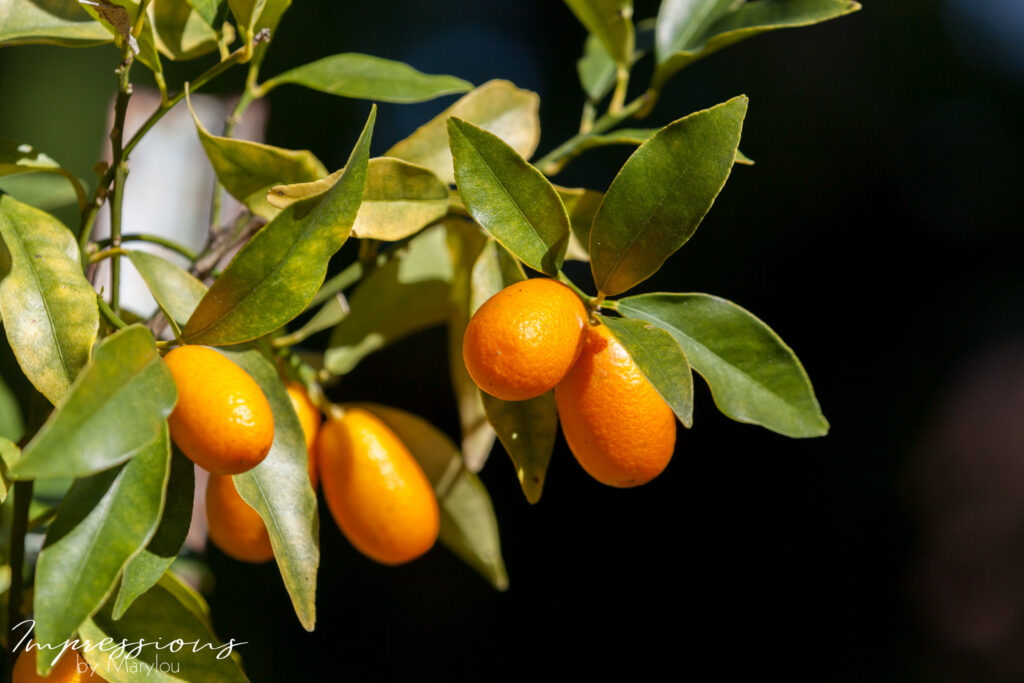 Kumquats are both sweet and tart. You eat everything, including the peel. I have a love/hate relationship with them. I don't just love them but I have to eat some occasionally. If nothing else, it's a great way to take in Vitamin C! We also harvest nearly 3 dozen meyer lemons off of our tree!! By far the most we have gotten. Here's hoping another mild winter (so far) will result in many lemons this year.
So, were you shocked, too, that the tomatoes are still producing in January??