I can't tell you how Hurricane Matthew was in Southeast Georgia first hand. I was out of state for a wedding. A nephew's wedding, no less! We watched from afar when we were able to. My friend Krista sent video updates via FB until the electricity went out.
Our place fared well. We had 2.5 pine trees come down. One, across our driveway, one into a neighbors yard, and a half tree, one that snapped half way up. Our Leyland Cyprus trees apparently are wimps. Quite a few went over during TS Hermine. Matthew finished off twice as many. And we have 15 or so still standing tall. In case you're wondering just how many we have (!) .. we planted 74-ish around 3 sides of our property.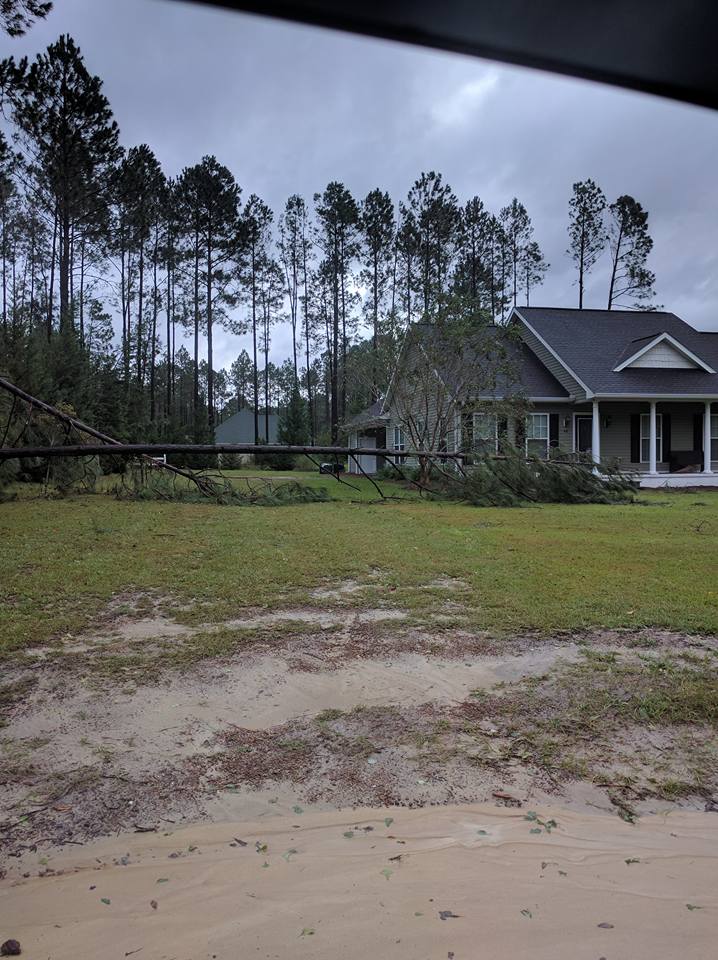 My mom's house had several trees down that I know of, one doing a little damage on the roof of her garage. Some kinds persons cleaned up our yards before we got back. I've yet to figure out exactly who all was involved!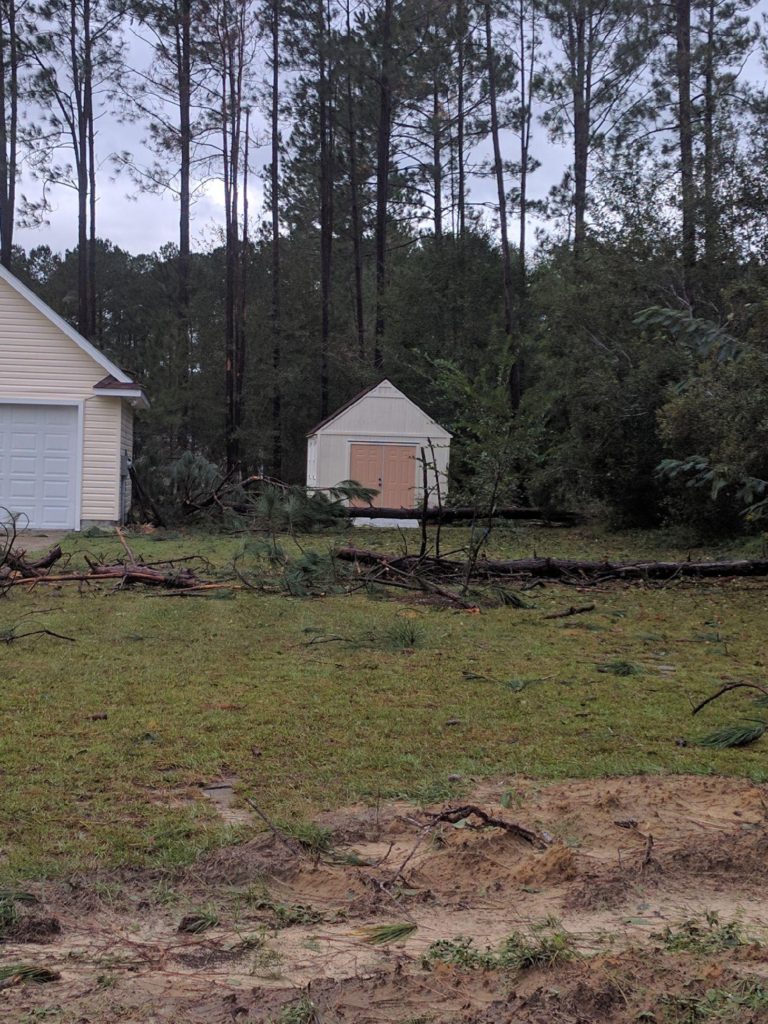 Our church family spent Sunday in teams helping cut up trees. As far as I know, no flooding occurred in our area. But many trees have come down! Many completely missing buildings but there is a lot of damage to houses as well.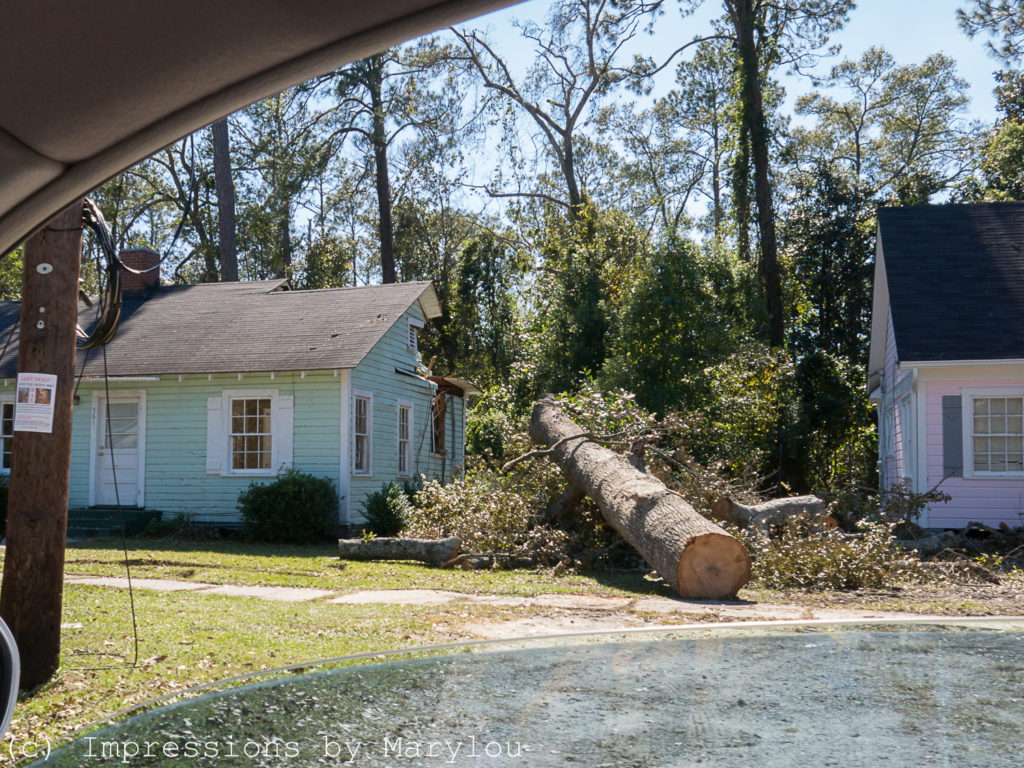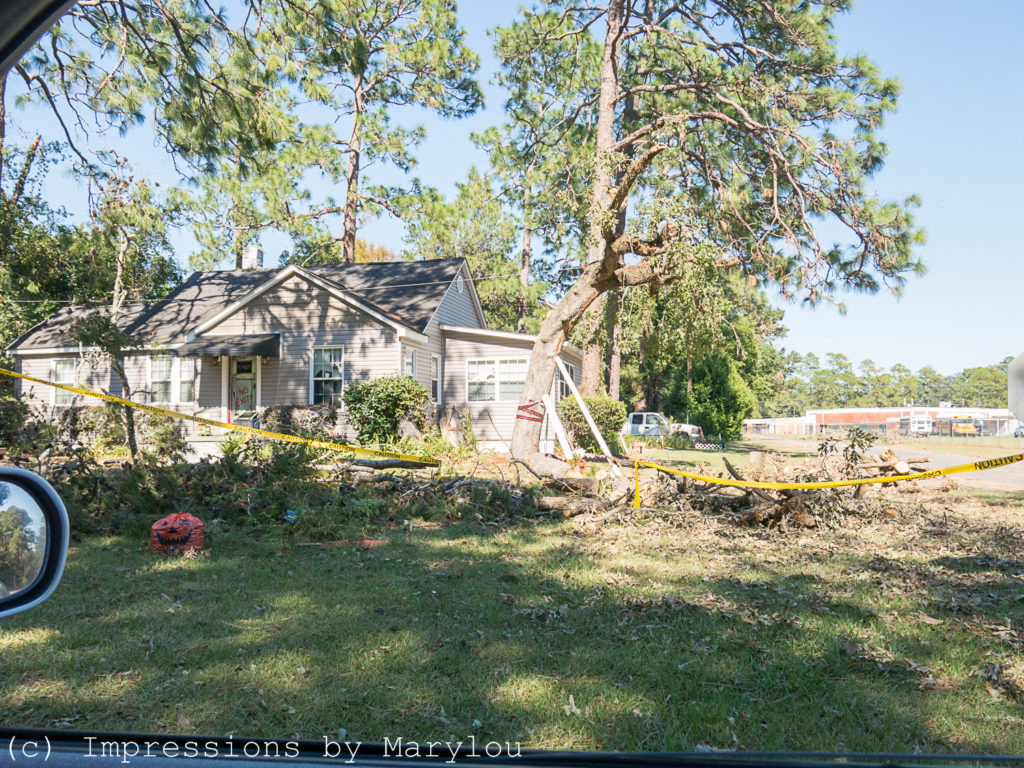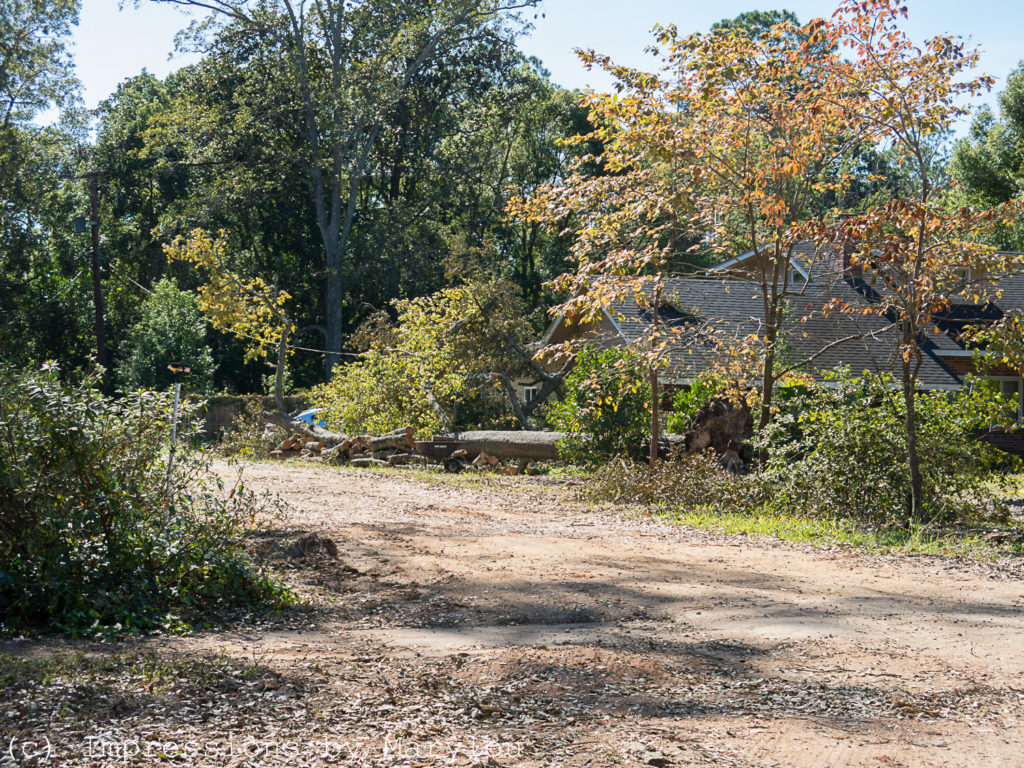 The local park lost a number of big pines.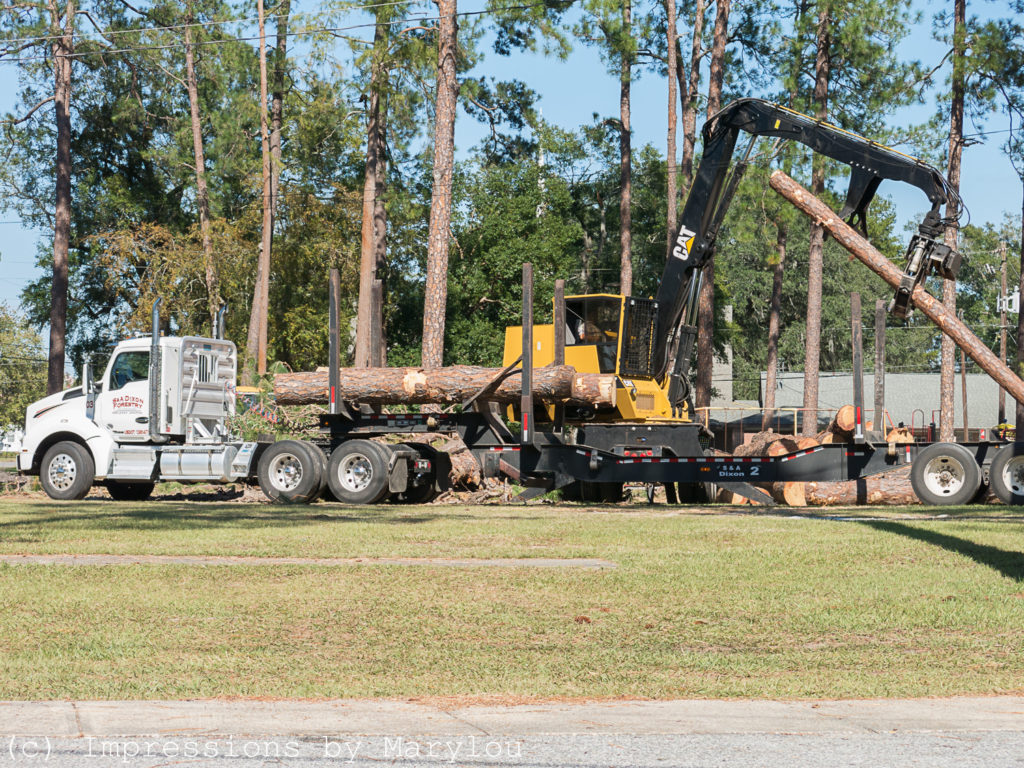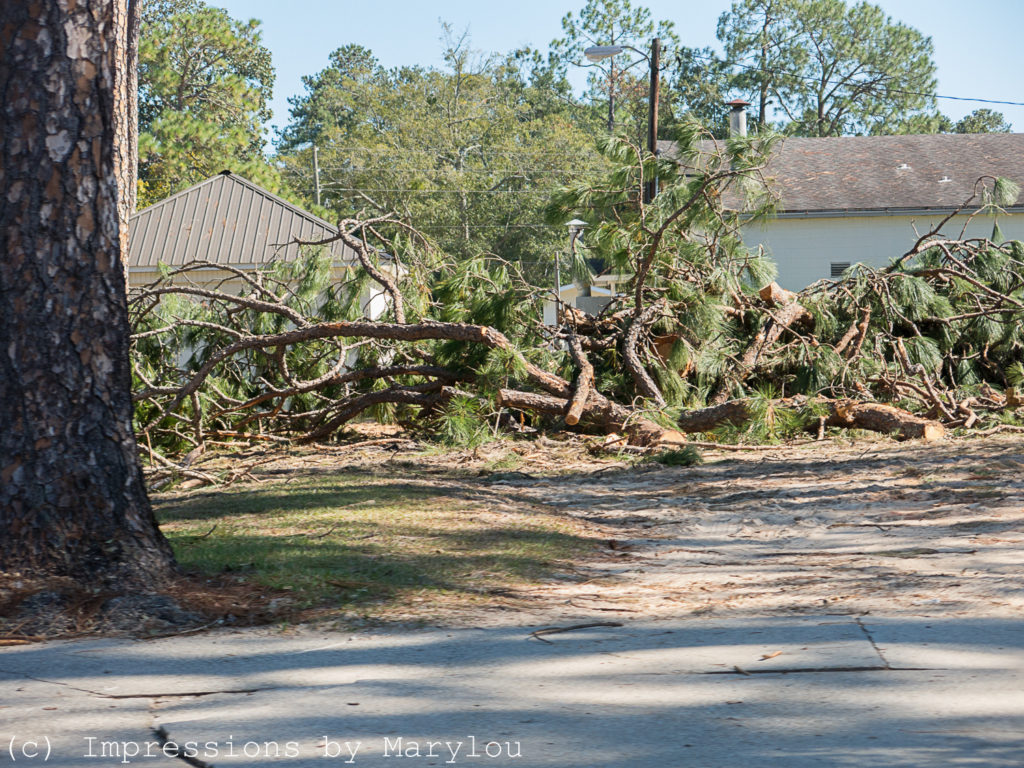 Here is a "video" with a collection of photos someone posted on YouTube.
This is mild to the devastation in other parts. The losses in Haiti are just heartbreaking. And the flooding in NC. So much more hasn't even hit the news that I've noticed. Florida coast … SC coast ….
[edited to add]
Our church cancelled services Sunday, split up into 3 teams and went to help cut up and move trees who were not able to do that for themselves. Although I didn't miss being here for the wind (that most everyone said was pretty terrific and noisy), I did miss this part of it! Monday other volunteers from other parts of Georgia came with Christian Aid Ministries Rapid Response. They were served lunch, along with other volunteers across the county, at the Farmer's Market buildings, provided by locals. We were told that they had a spread of food like they've never seen before in this situation.
My sister made it home before we did and checked on our freezers Sunday morning. They put a generator on things until power came back on early afternoon. We were pretty amazed that after approx. 32 hours of being without power, everything was still mostly frozen in both freezers. The ice in the icemaker bin had melted enough to freeze the cubes together but were still individual cubes. The frosted up sides of the deep freezer are still frosted up. I guess it's time to clean it out again! We basically threw out meat in the fridge and our milk products in fridge. That's the power of not opening them up during the time of power outage.
As I drove through town yesterday, many yards are cleaned up and you'd never know anything had happened. But there are still a lot of trees to be cleaned up in other places.